Canada's ONLY Resource Dedicated To Employee Illness & Accommodation Issues


Comprehensive.  Easy To Use.  Always Up To Date.
Answers, Not Case Names

The law relating to illness, absenteeism and accommodation presents the greatest challenge to those working in HR. It can be confusing and anxiety inducing. Far too often, a lack of understanding leads to unnecessary conflict and impasse, wasting huge amounts of time and money – the two resources that are critical to any organization.  With Illness & Absenteeism, the law is clearly laid so you and your HR Team can solve workplace illness and accommodation problems in-house quickly before they escalate.

Complete Coverage

Illness & Absenteeism provides straightforward analysis and actionable advice on every aspect of employee illness including termination, the duty to accommodate, undue hardship, last chance agreements, medical reports, employee surveillance and much, much more. If it relates to employee illness issues, we have it covered. Guaranteed.
Canada Wide Drill-Down

Illness & Absenteeism drills down to cover variations in the law across Canada including Ontario, Quebec, British Columbia, Alberta, Manitoba, Saskatchewan, Newfoundland & Labrador, PEI, New Brunswick and Nova Scotia.

Anywhere, Anytime Access

All subscriptions include access to a fully searchable online version of the Illness & Absenteeism Manual in the Members Area of the site you can get the answers you need anywhere, anytime.
Always Up To Date

Illness & Absenteeism is updated monthly so you're always guaranteed to be on the cutting edge of workplace absenteeism developments. With over a hundred new cases added every year, you'll never miss out.

Exceptional Value

At less than the cost of a cup of Tim Horton's coffee per day, an Illness & Absenteeism subscription pays for itself many times over.
100% Risk Free Guarantee

Your subscription is backed by our no hassle, money back guarantee. We're absolutely sure that you'll love Illness & Absenteeism but if you ever decide that you're not 100% satisfied, we will refund your subscription price, no questions asked.
What's Included In Illness & Absenteeism?
What's Included In Illness & Absenteeism?
Illness & Absenteeism is a complete resource covering every aspect of employee illness, absenteeism and accommodation in the workplace.  Click on a Chapter below to see a summary of its contents.
Chapter 10 - Orders Providing for Production of Medical Documentation
+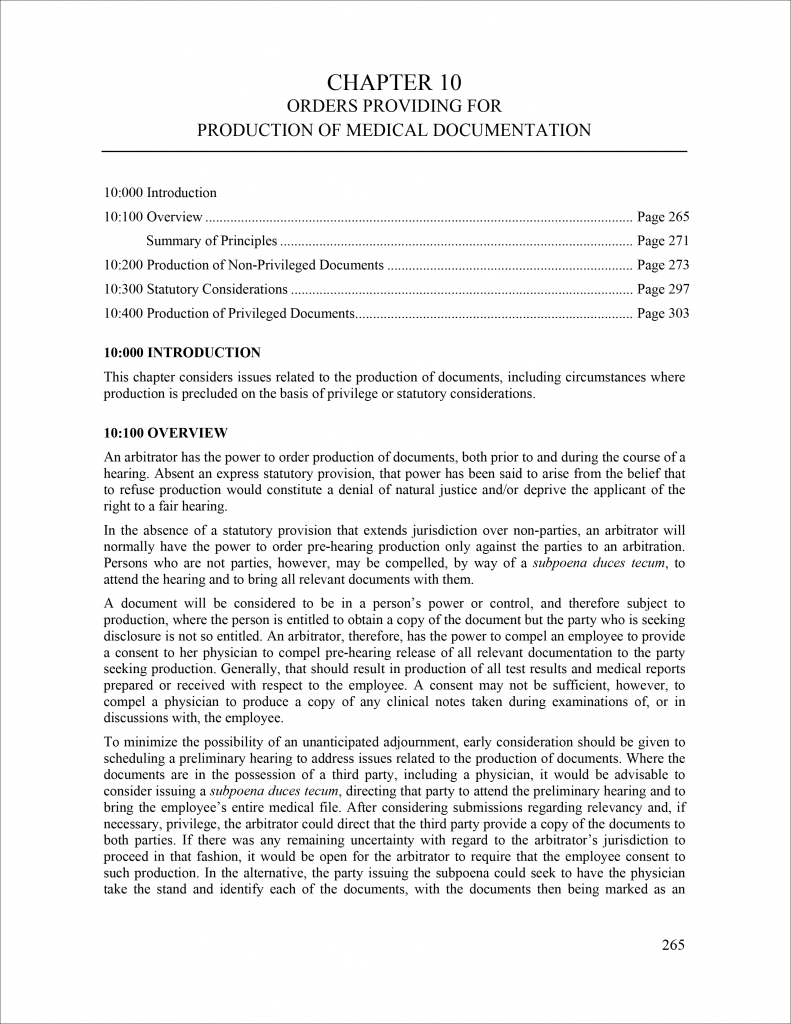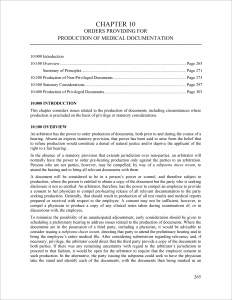 Orders requiring parties and others to produce medical documents, onus as it relates to such production, statutory considerations affecting production, resisting production of privileged medical documents, consideration of recognized classes of privilege (solicitor-client/legal advice privilege, litigation privilege, and communications in furtherance of a settlement) and case-by-case privilege (based on fulfillment of the four Wigmore or common law criteria), modified privilege and possible requirement for limited production of intimate health documents related to a third-party complainant or other vulnerable person, privilege attaching to internal management or union communications, and loss of privilege.
Chapter 11- Introducing Medical Evidence at Arbitration
+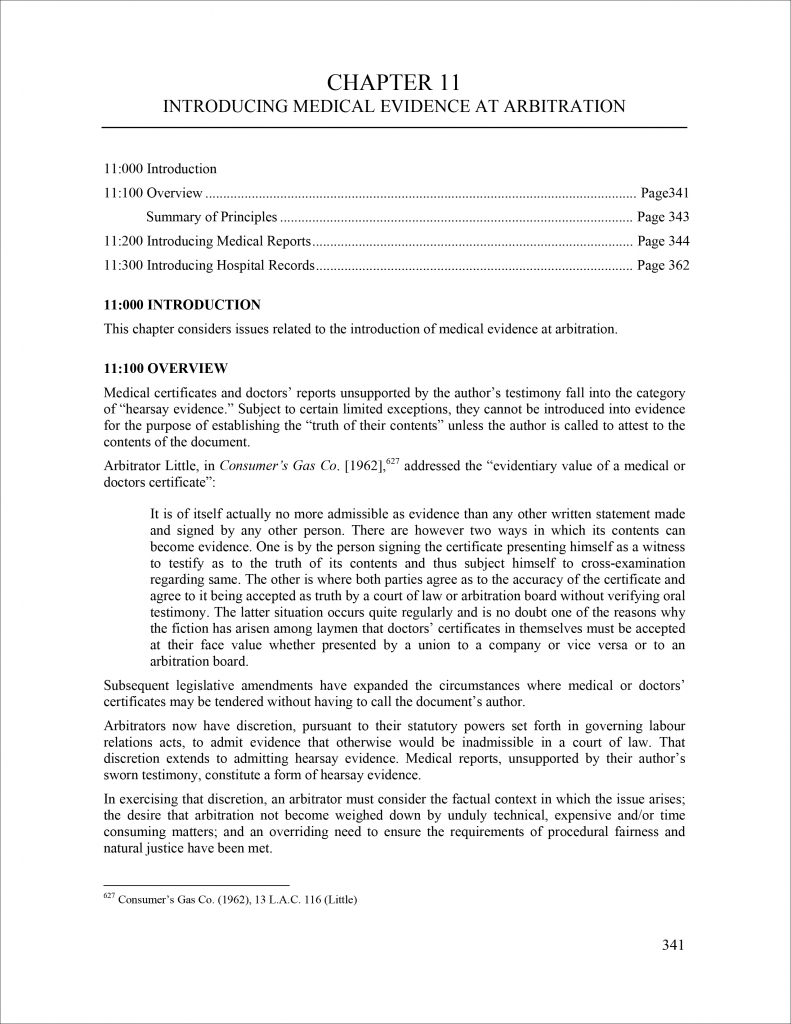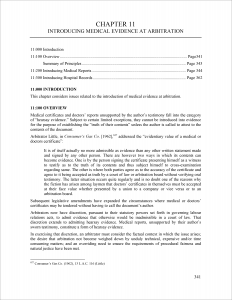 Necessity of calling the maker of a medical report to introduce the report at arbitration, considerations of weight and admissibility, requirement to observe principles of fairness and natural justice, role of related provisions in the various evidence acts, loss of privilege for medical reports tendered pursuant to a procedure set forth in an evidence act, distinguishing hospital records from medical reports.
Chapter 12 - Admissibility of Surveillance Evidence and Related Privacy Issues
+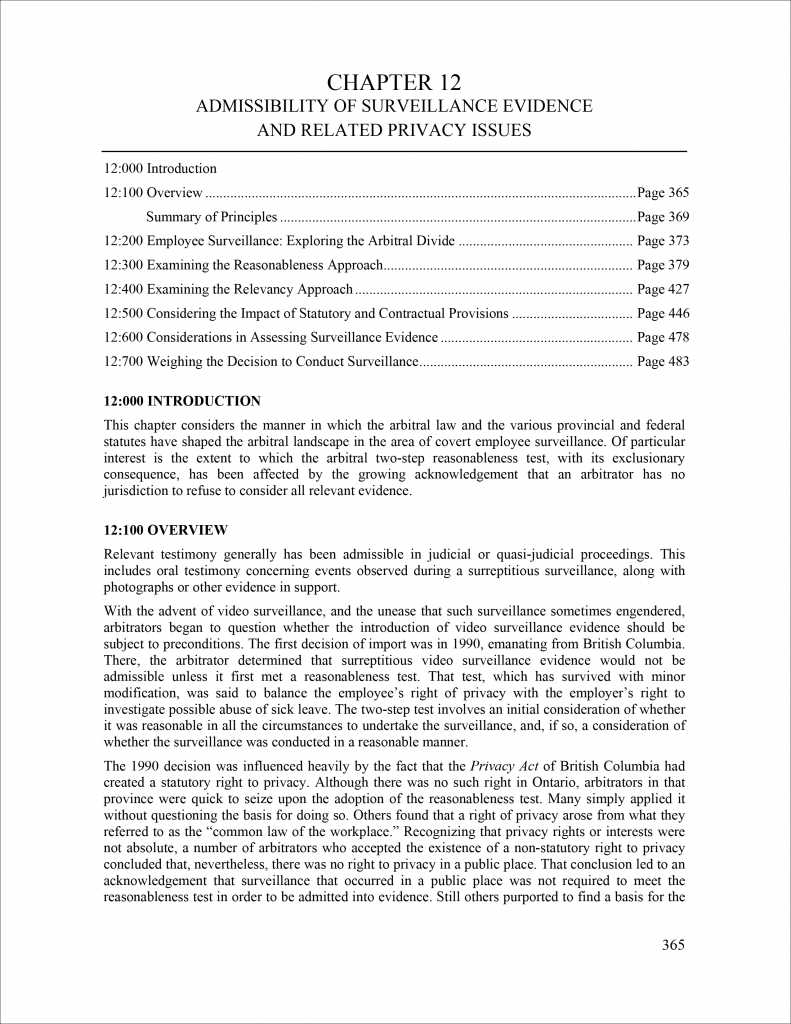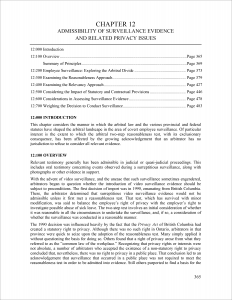 Application of the relevance and reasonableness approaches to the admission of surreptitious surveillance evidence, legislation and judicial decisions supporting the admission of all relevant evidence, factors underlying the assessment of the two-step arbitral reasonableness test, admissibility of surveillance evidence depicting activities of employees in public areas, admissibility of surveillance evidence provided to an employer by a third party, impact of statutory and contractual obligations on the right to engage in surveillance, including consideration of the impact of privacy legislation (including privacy acts, acts dealing with access to and disclosure of personal information, and both the Canadian and Quebéc Charter of Rights), considerations related to tendering and assessing surveillance evidence, identifying a unified approach to meeting statutory and arbitral obligations relating to surveillance issues, and factors to consider when weighing the decision to conduct surveillance.
Chapter 13 - Establishing the Case at Arbitration
+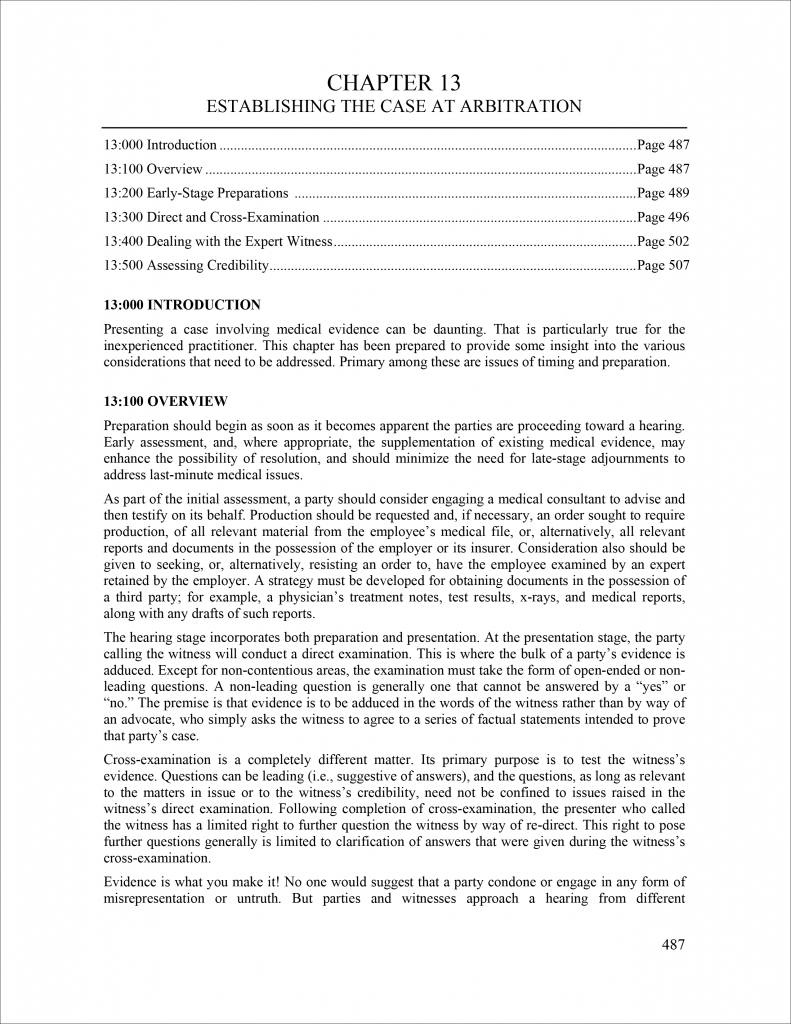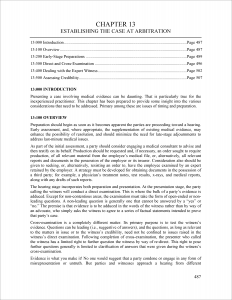 Assessing the medical evidence, retaining a medical consultant, seeking a medical examination by the consultant, obtaining production of medical documents, complying with statutory obligations to provide medical reports, preparing for direct and cross- examinations, examining medical personnel, evaluating conflicting medical evidence, and assessment of credibility.
Chapter 14 - The Duty to Accommodate
+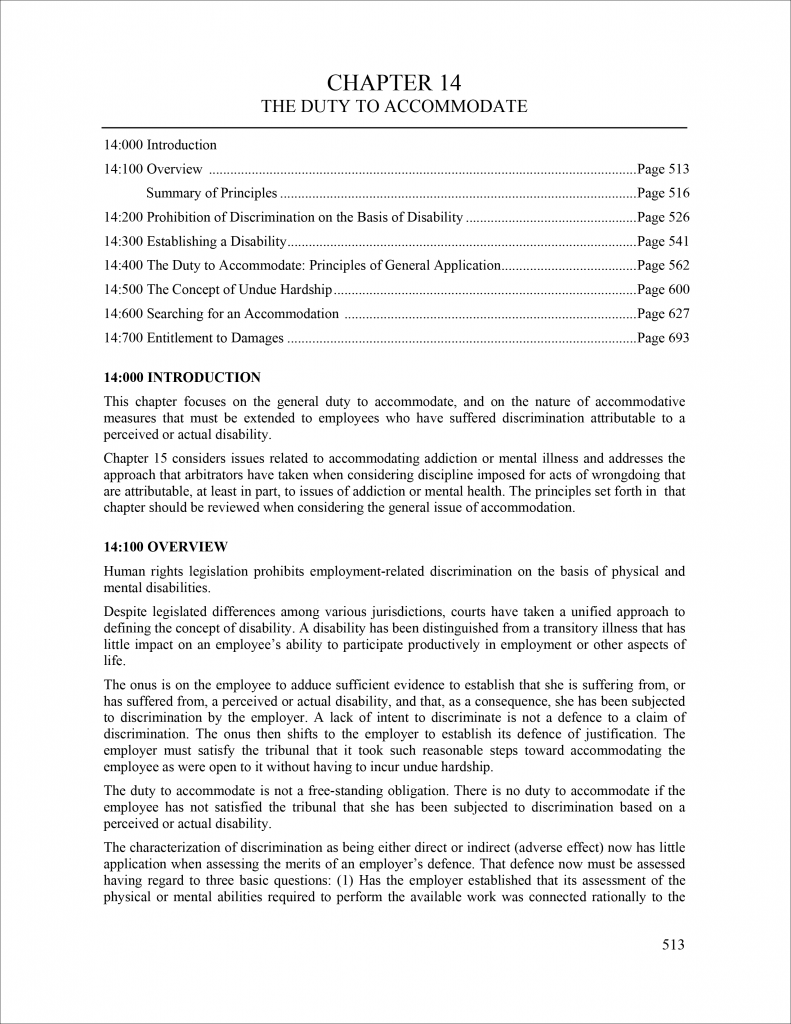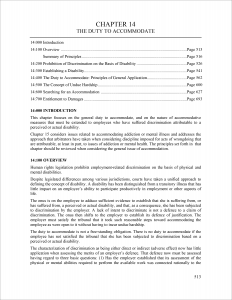 Defining disability, adoption of a unified, purposive approach despite differing provisions in federal and provincial legislation, exploration of significant case law altering the application of the duty to accommodate, impact of a perceived, as opposed to an existing, disability, the obligation of an employee to advise of the need for accommodation and circumstances where that requirement may be obviated, onus of employee to establish a prima facie case of discrimination, the role of intent in establishing discrimination, the onus on an employer to establish a defence of justification, examination of the principle of proportionality as it relates to the duty to accommodate, the duty to accommodate an employee where discrimination has been established (but not otherwise), the inadvisability of relying on decisions made by insurers or workers' compensation boards, the obligation of all parties to engage in a reasonable accommodation process, examination of the concept of undue hardship and the manner in which that concept limits the duty to accommodate, examination of the various factors that may constitute undue hardship, the point in time when undue hardship is to be assessed, an undue hardship for one employer may not be an undue hardship for another, the need for objective rather than impressionistic evidence, the impact in Ontario of statutory provisions that appear to limit the factors that can be considered in establishing undue hardship, the nature of medical information an employee may have to provide in support of a request for accommodation, the continuing nature of the duty to accommodate despite accommodations previously extended, the need to accommodate via the provision of preferential treatment in filling vacancies, the obligation to accommodate employees receiving disability benefits or engaged in workers' compensation retraining programs, the need to revisit accommodations in light of changed employee or employer circumstances, distinguishing between temporary and permanent accommodation, requirement for training, bundling of duties and modification of existing positions, role of employee preference in meeting the employer's obligations, suitability of accommodation that results in placement in a lesser paid position, accommodation outside a bargaining unit or at another location and possible retention of seniority for limited purposes, the impact of layoffs on existing accommodations, and consequences for failure to accommodate, including entitlement to general and specific damages.
Chapter 15 Addictions and Mental Illness
+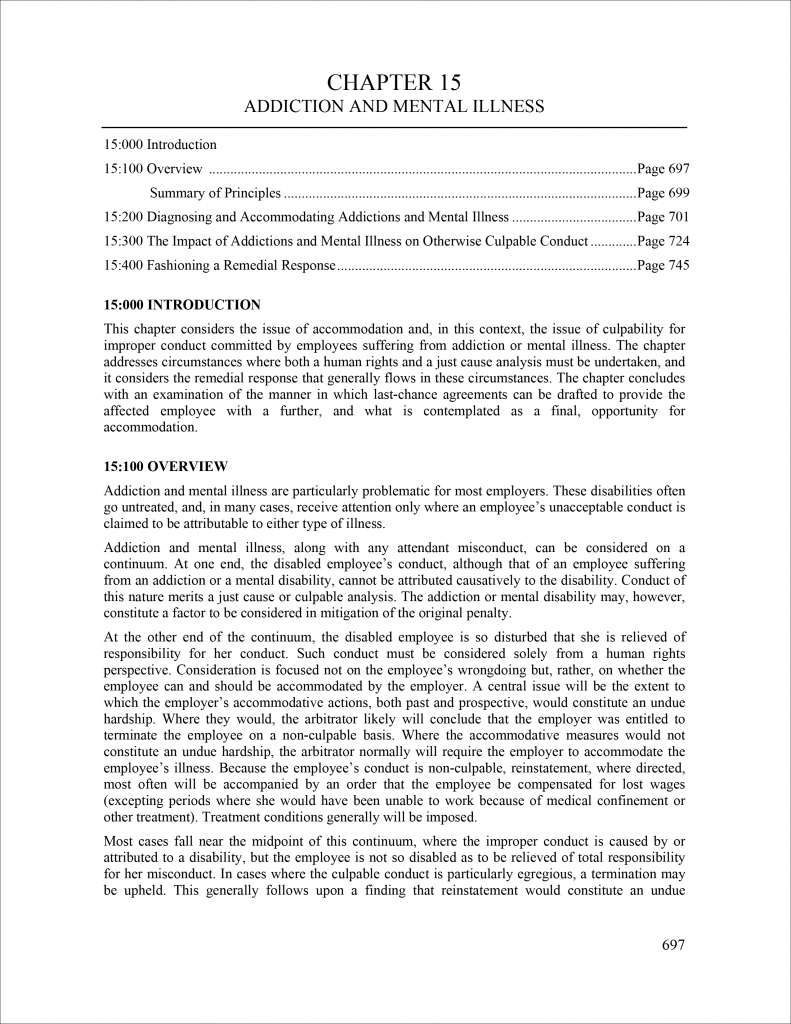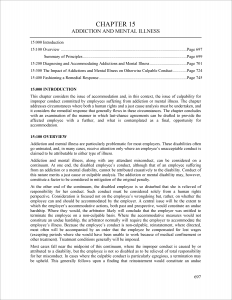 Accommodating addictions and mental illness, the need to establish a disability through credible medical evidence, distinguishing between a disability and substance abuse, considering definitions promulgated by the American Society of Addiction Medicine and by the American Psychiatric Society in its DSM IV diagnostic manual, classic arbitral approaches to mental illness and addiction, including discussion of issues related to concepts of blame and fault, assessing responsibility for improper conduct alleged to be attributable partially to an addiction or mental illness, including the necessity of establishing a causal link to the disability, circumstances where a pure non-culpable approach is mandated, considering the traditional culpable analysis where the disability is considered as a mitigating factor applying only to penalty, exploring the hybrid analysis from British Columbia, consideration of remedial responses that address both improper behaviour and the underlying disability, and considerations in developing a last-chance agreement.
Chapter 16 - Last-chance agreements and Deemed Termination Provisions
+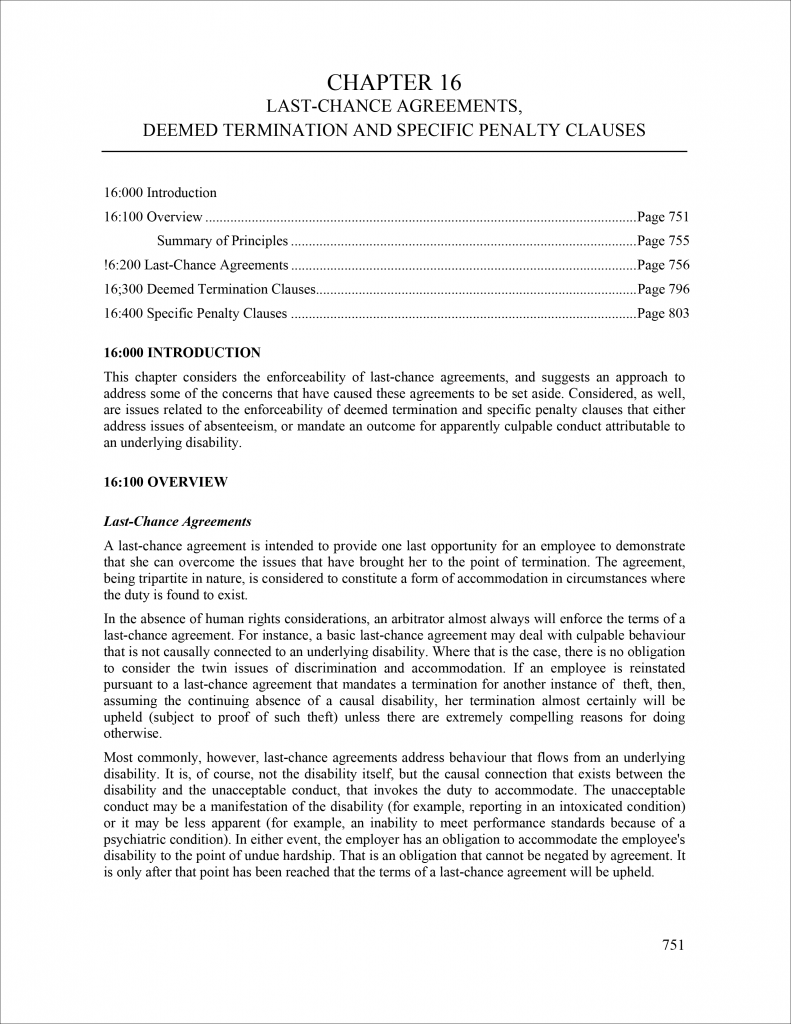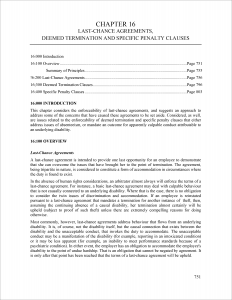 Purpose underlying a last-chance agreement, enforceability of last-chance agreements absent human rights considerations, last-chance agreement conditions purporting to bar access to arbitration, agreement terms intended to accommodate addiction-related issues, considering treatment conditions (total abstinence, compliance with treatment and reporting obligations, testing protocols, and termination as the consequence for breach of such conditions) as distinct from ancillary conditions that address workplace issues, weighing the advisability of excusing an initial relapse for alcoholism or drug addiction, fashioning a last-chance agreement to deal with attendance issues, and enforcement of deemed termination and specific penalty clauses where the breach of such clause is attributable to an underlying disability.
Chapter 17 - Culpable and Innocent Absenteeism
+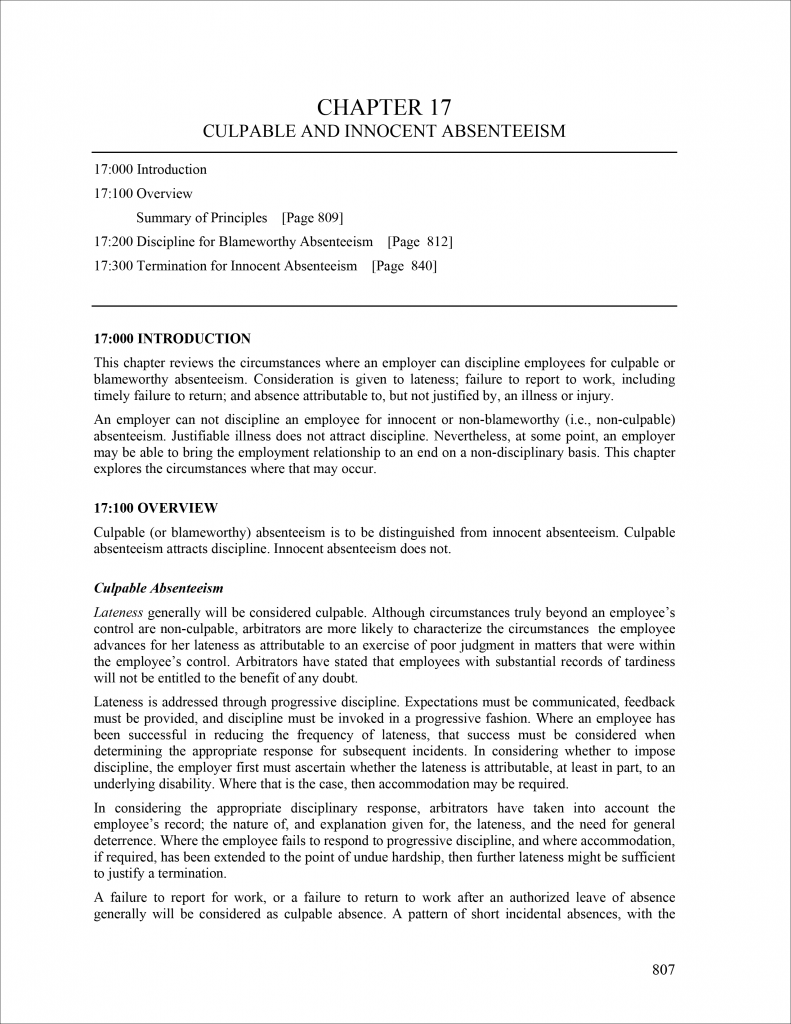 Culpable (blameworthy) absenteeism, including lateness, failure to report to work, failure to return from an authorized absence, absence attributed to, but not justified by, an illness or injury, impact of factors beyond the control of the employee, issues related to the evidentiary onus, failure to return when capable of performing modified duties, use of video surveillance evidence, assessment of activities alleged to be inconsistent with professed limitations, and termination as a prima facie penalty in cases of both dishonesty and improper use of sick leave and workers' compensation benefits. Non-culpable (innocent) absenteeism, including circumstances justifying termination on a non-disciplinary basis, the evolving requirement of having to fulfill the duty to accommodate, benefit considerations that might preclude termination for innocent absenteeism, impact of reemployment obligations set forth in workers' compensation legislation, and process requirements related to a non-disciplinary termination.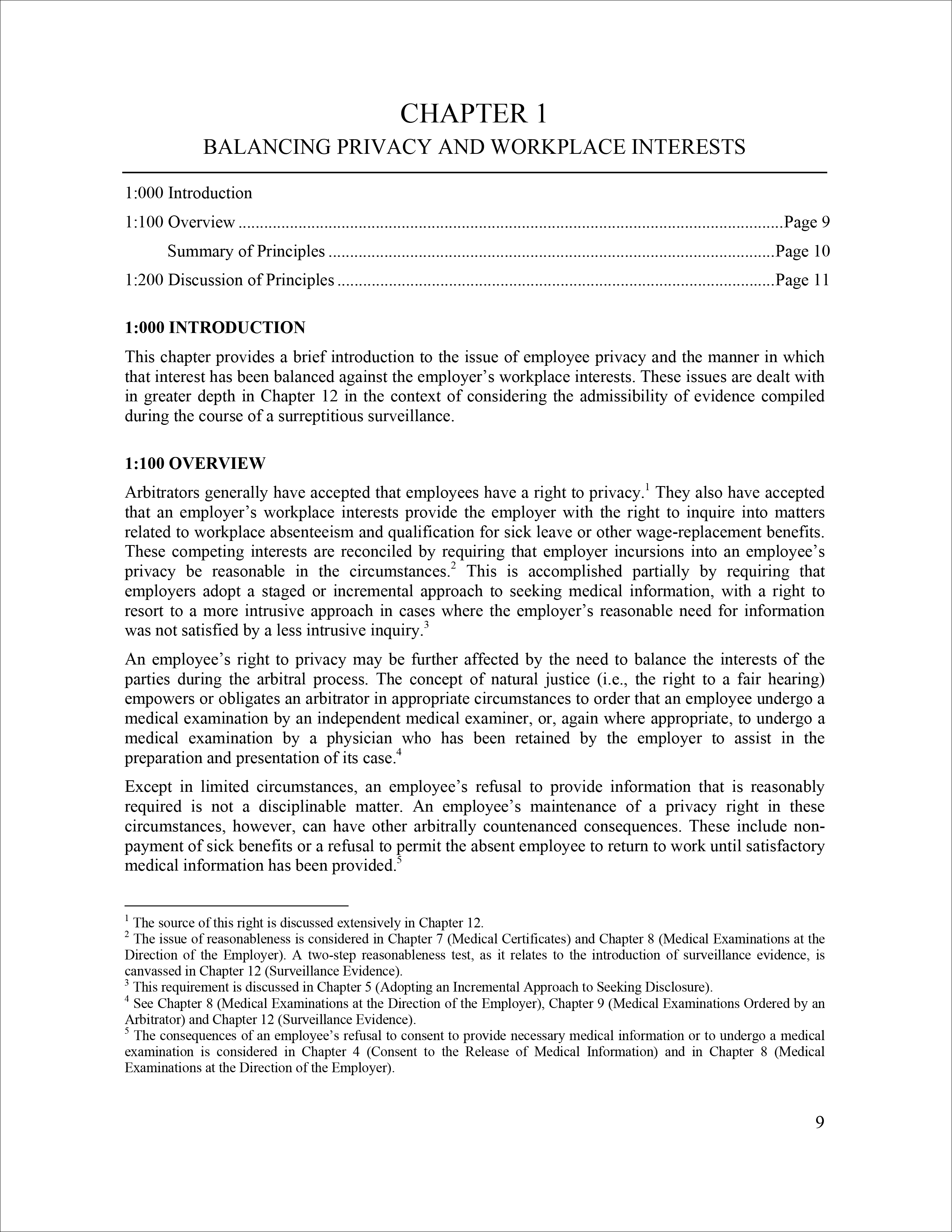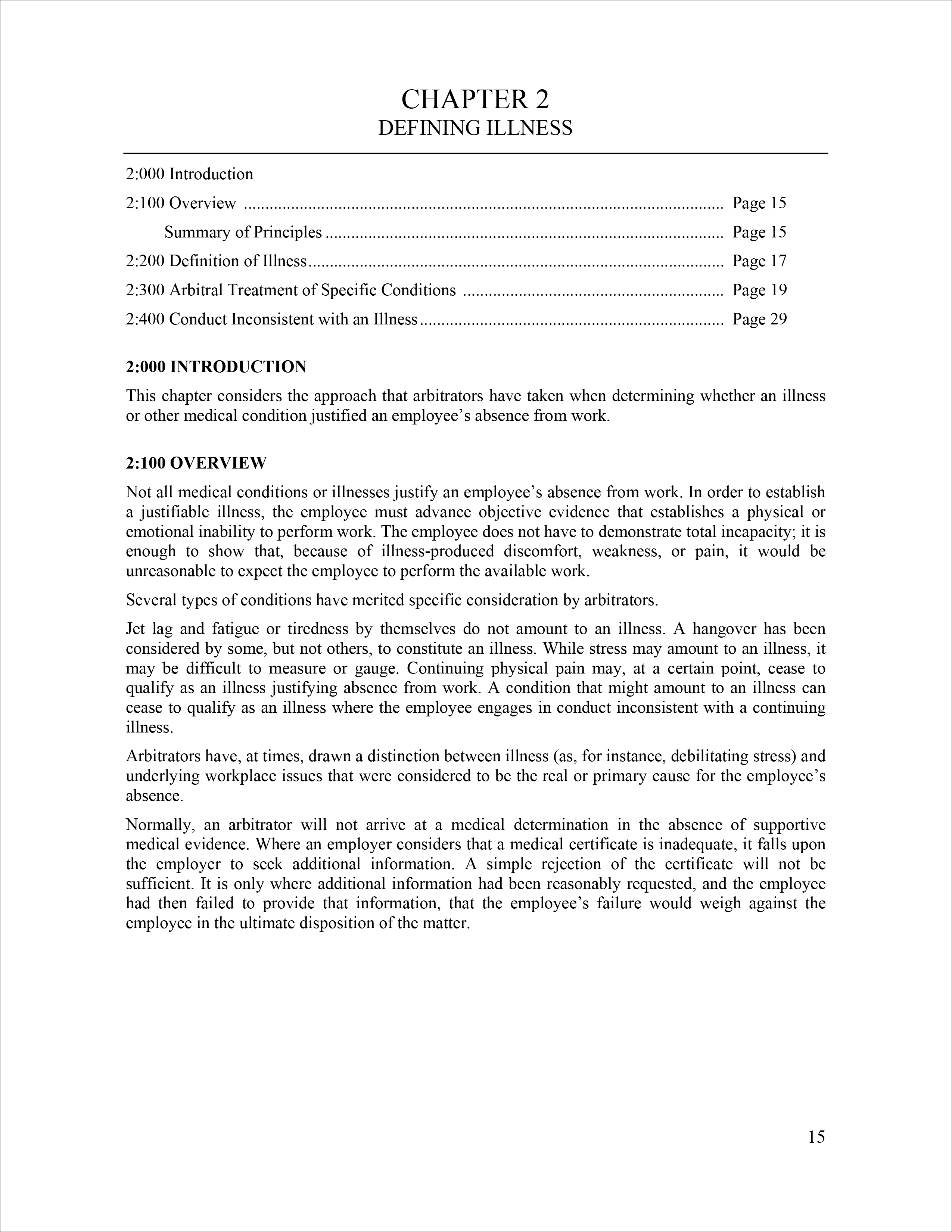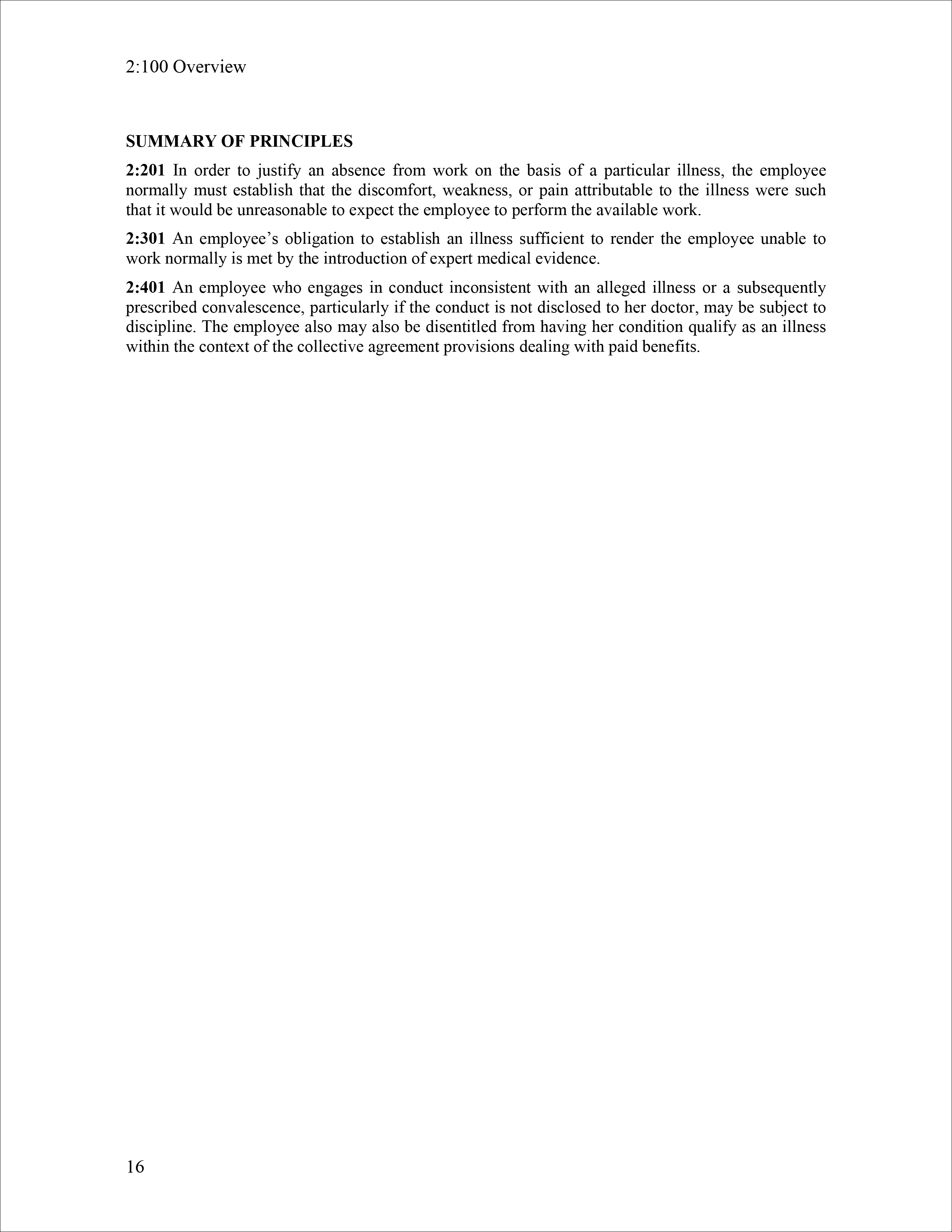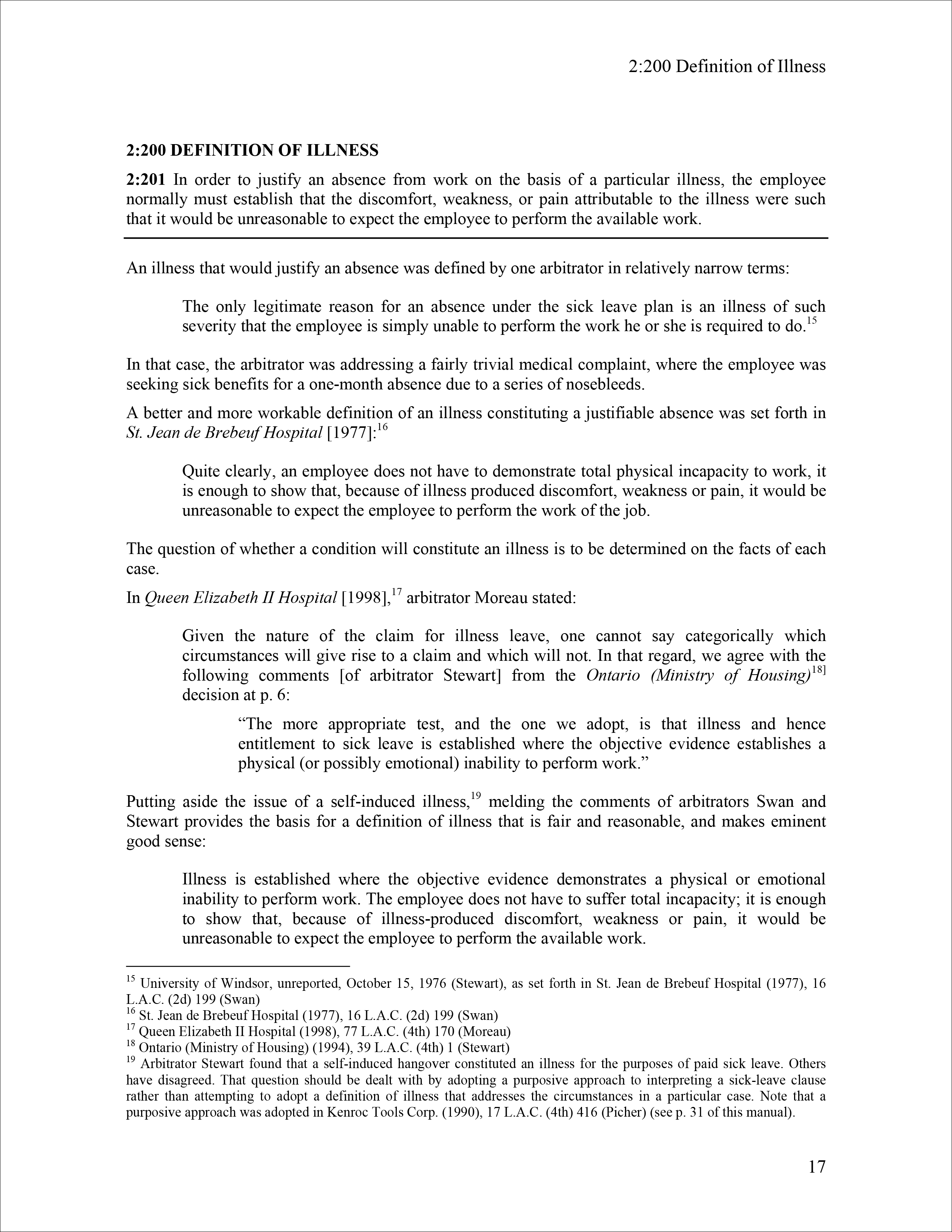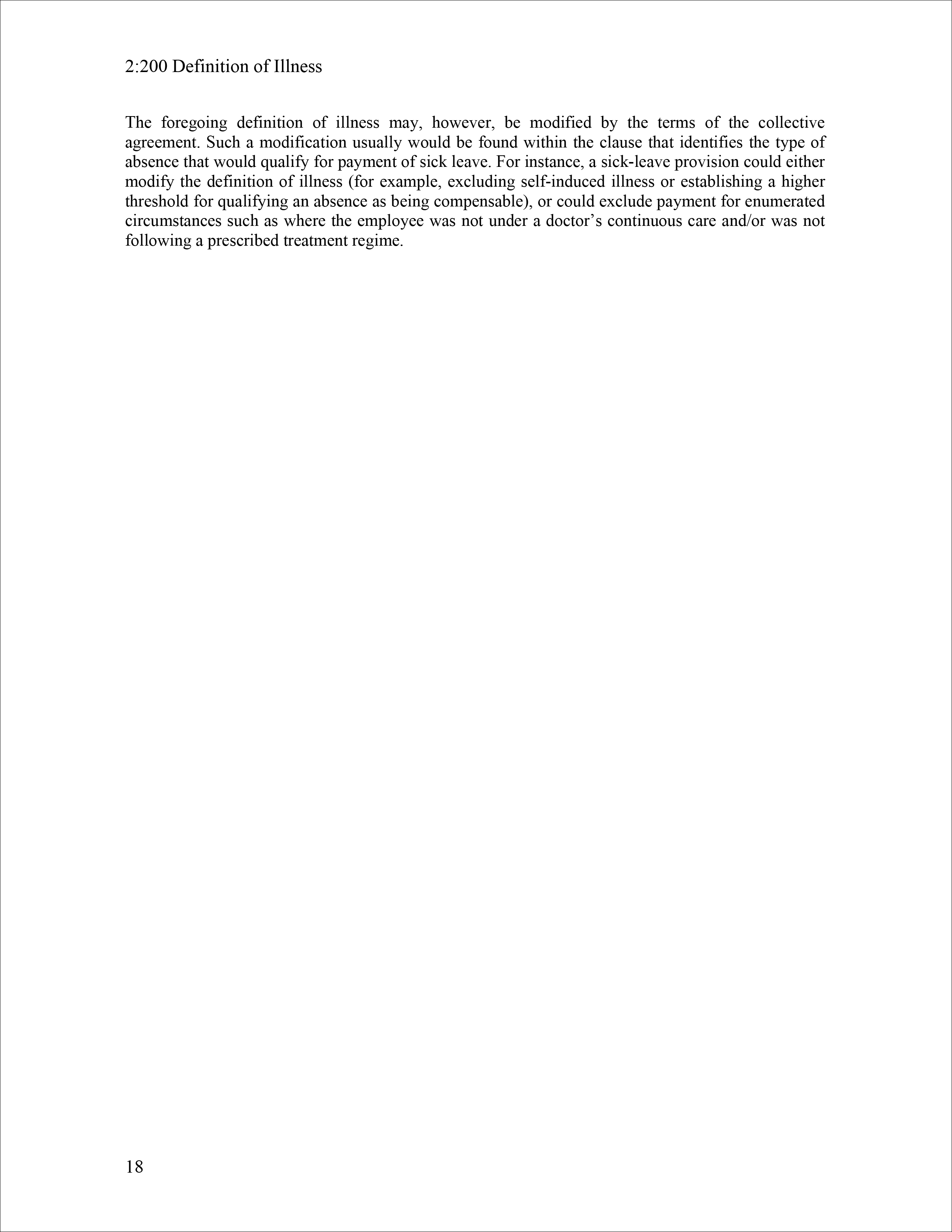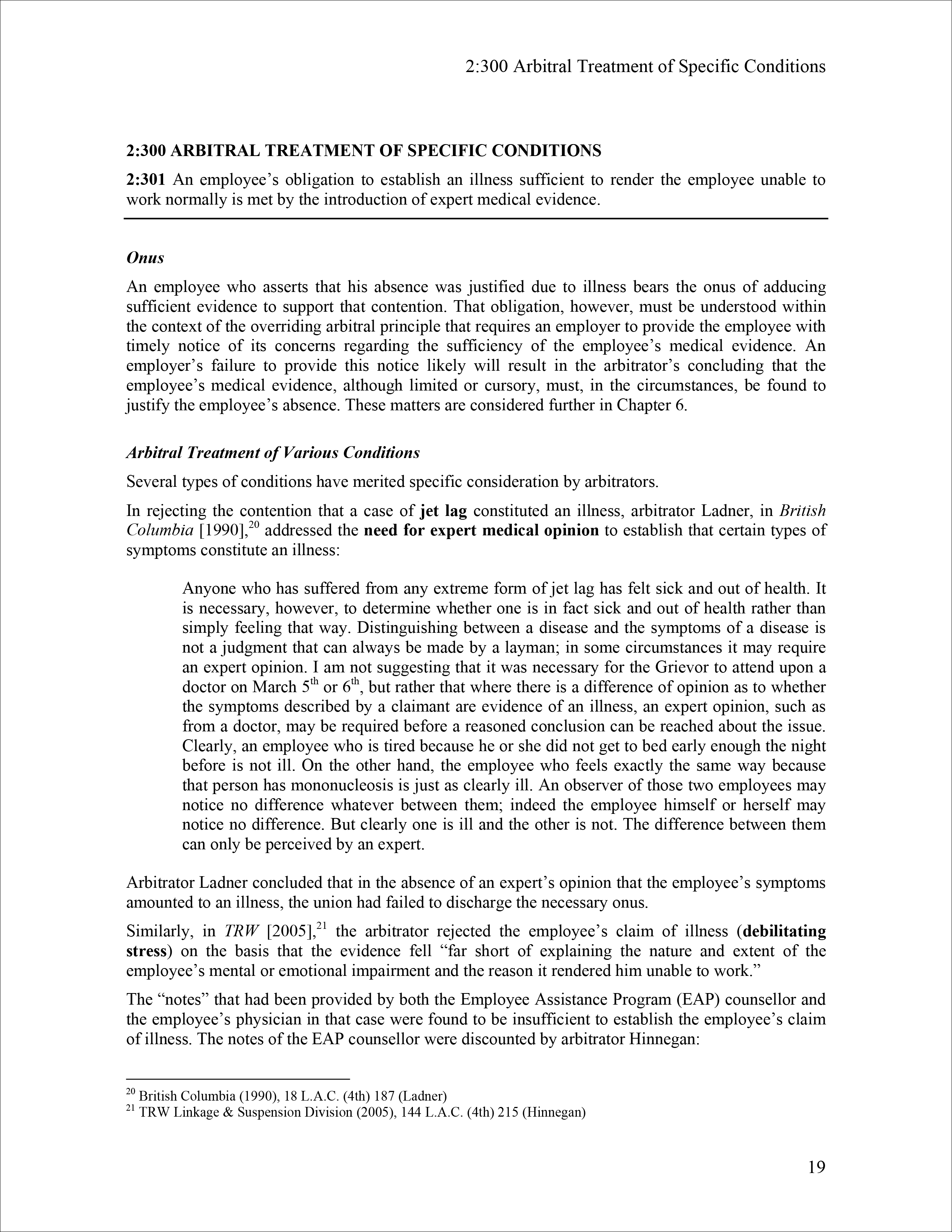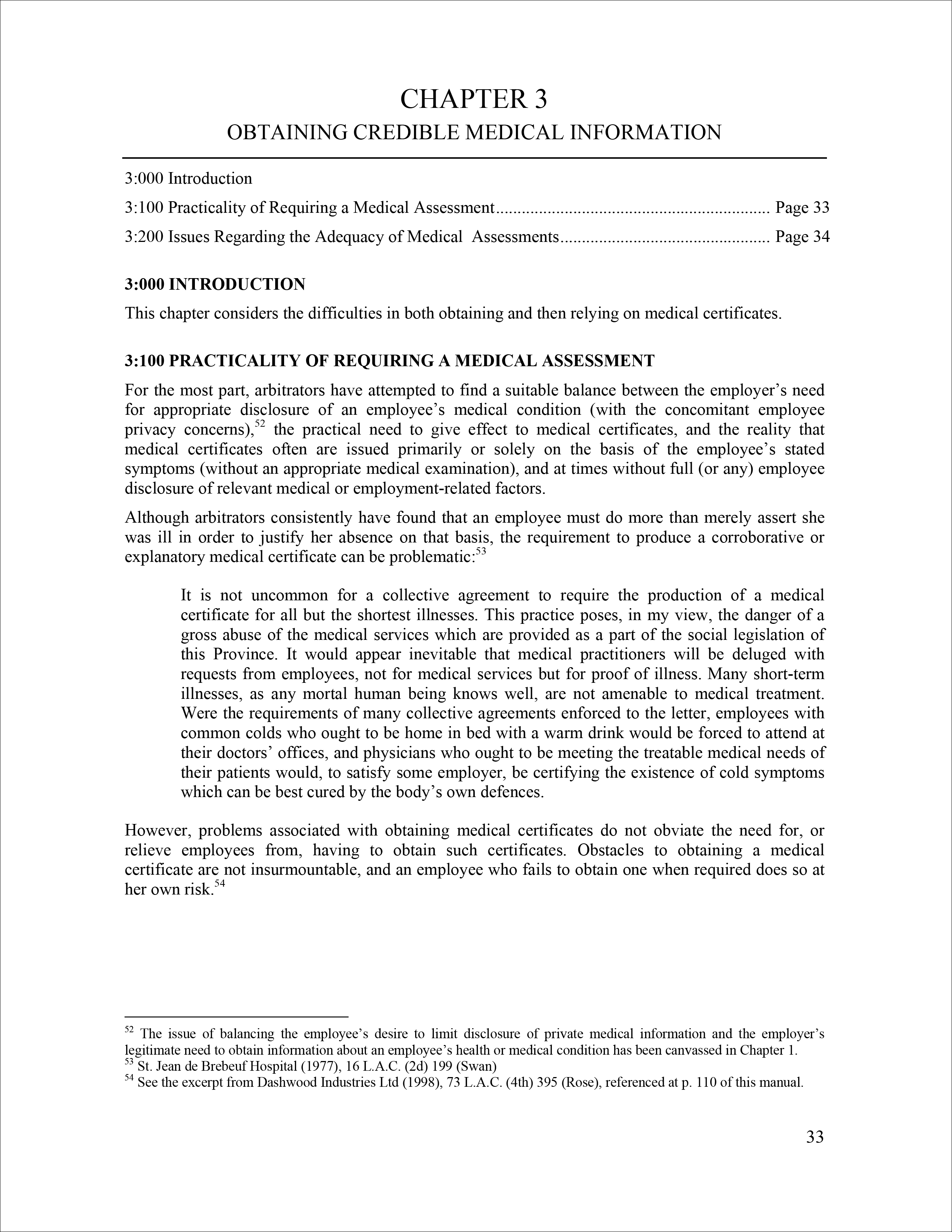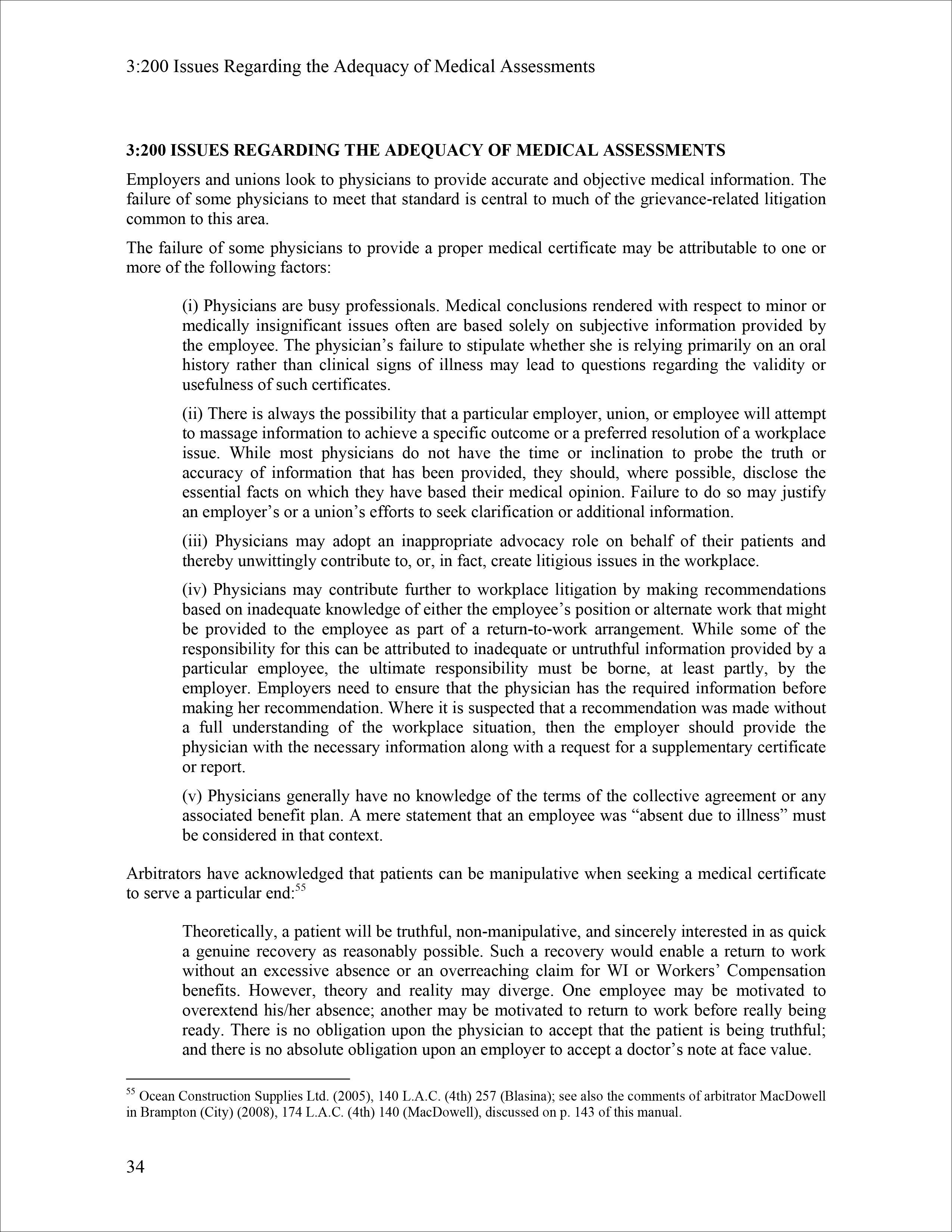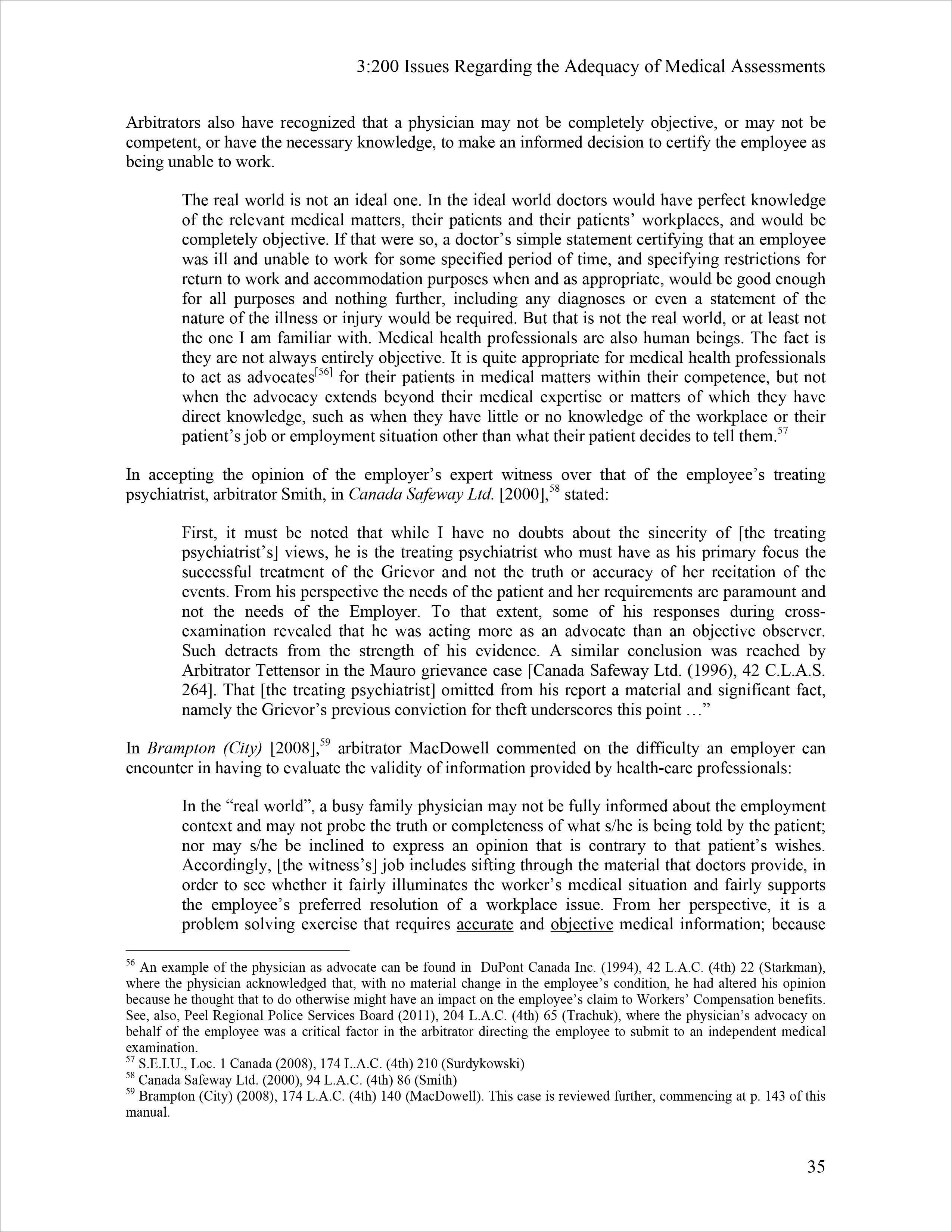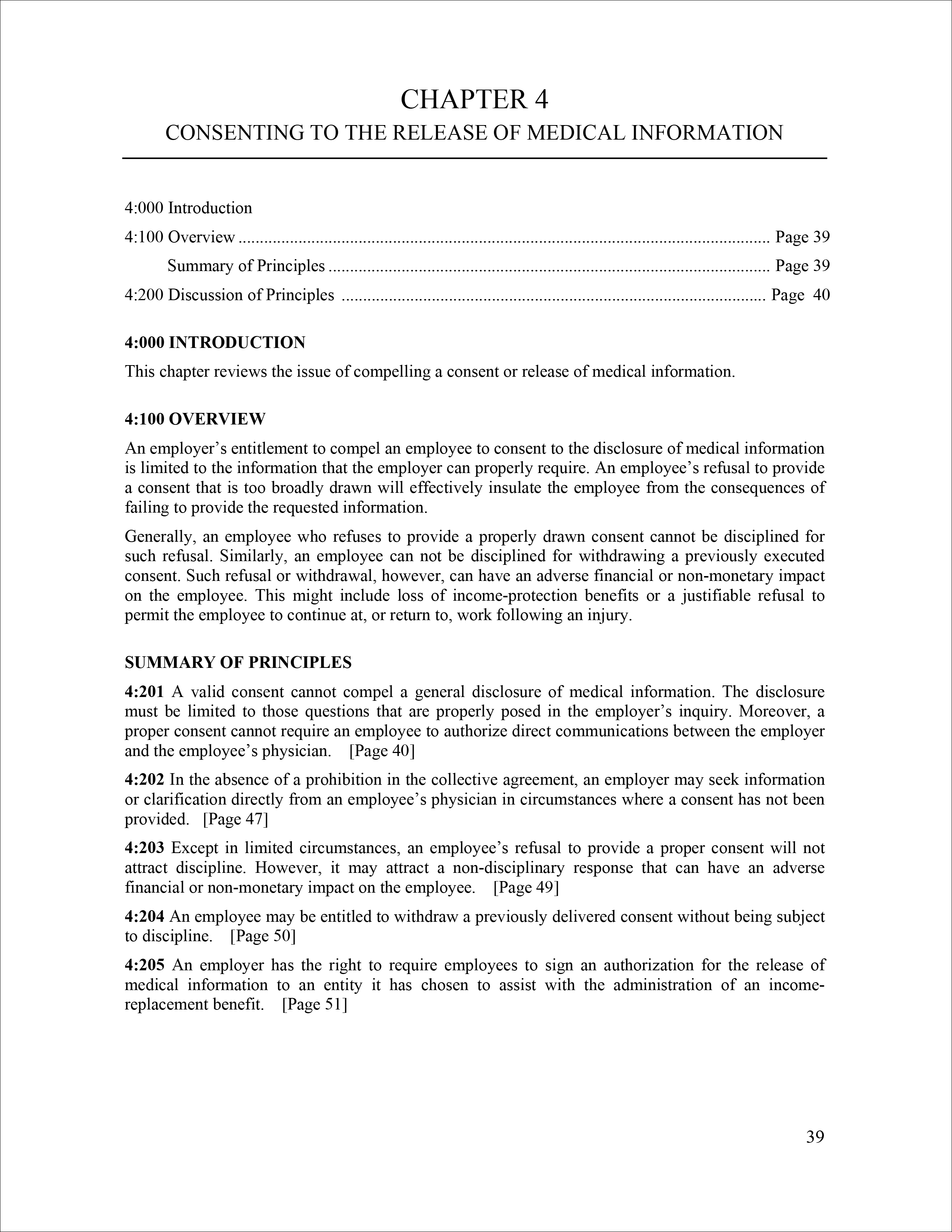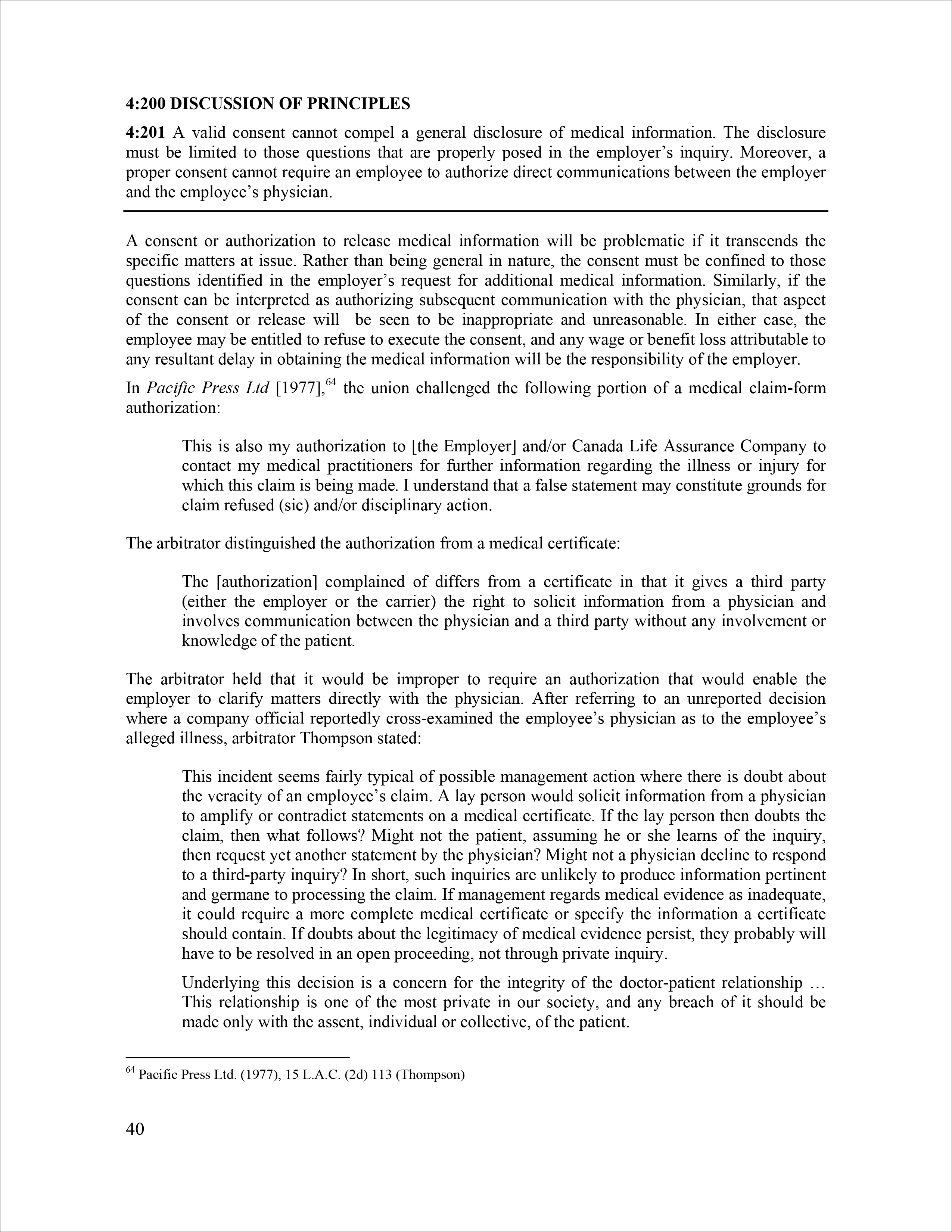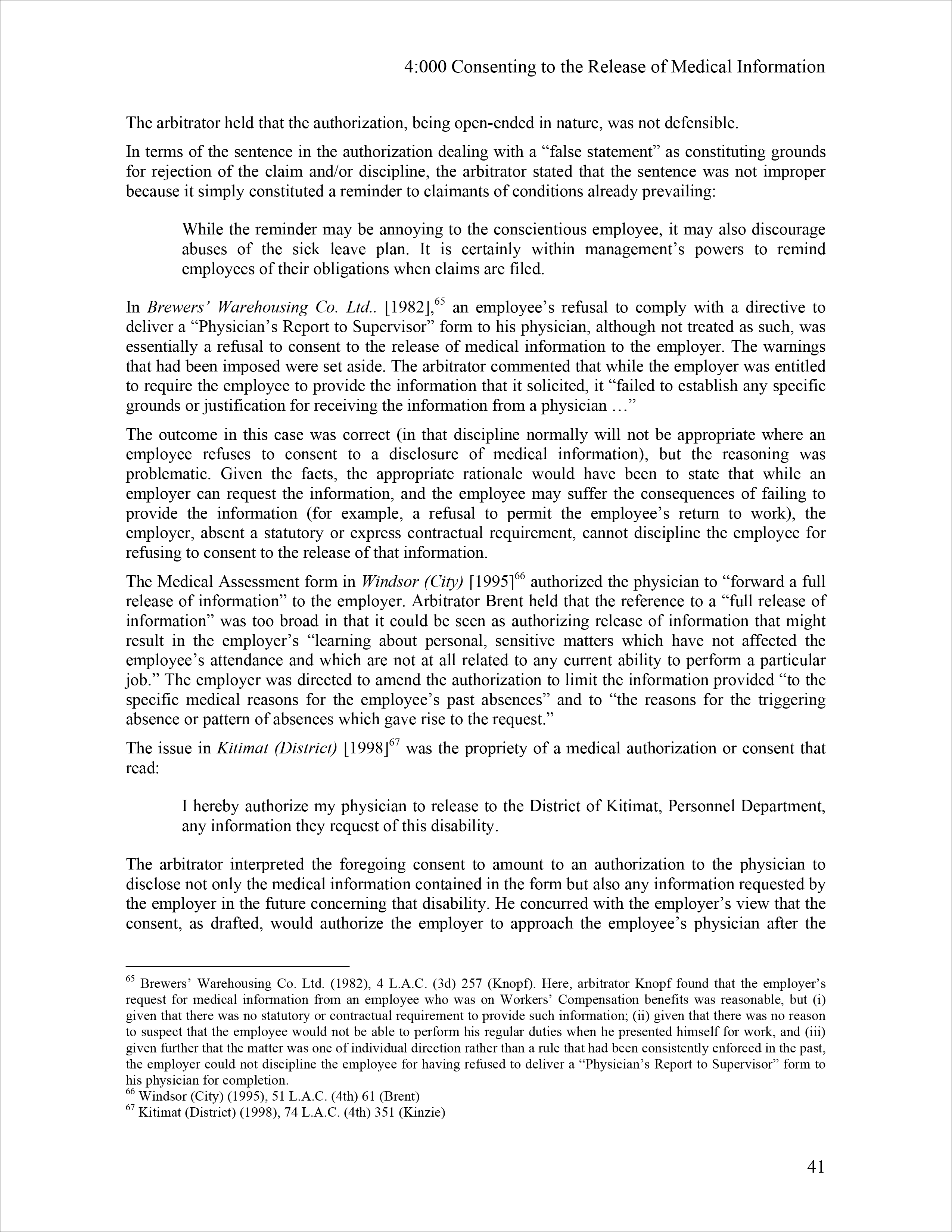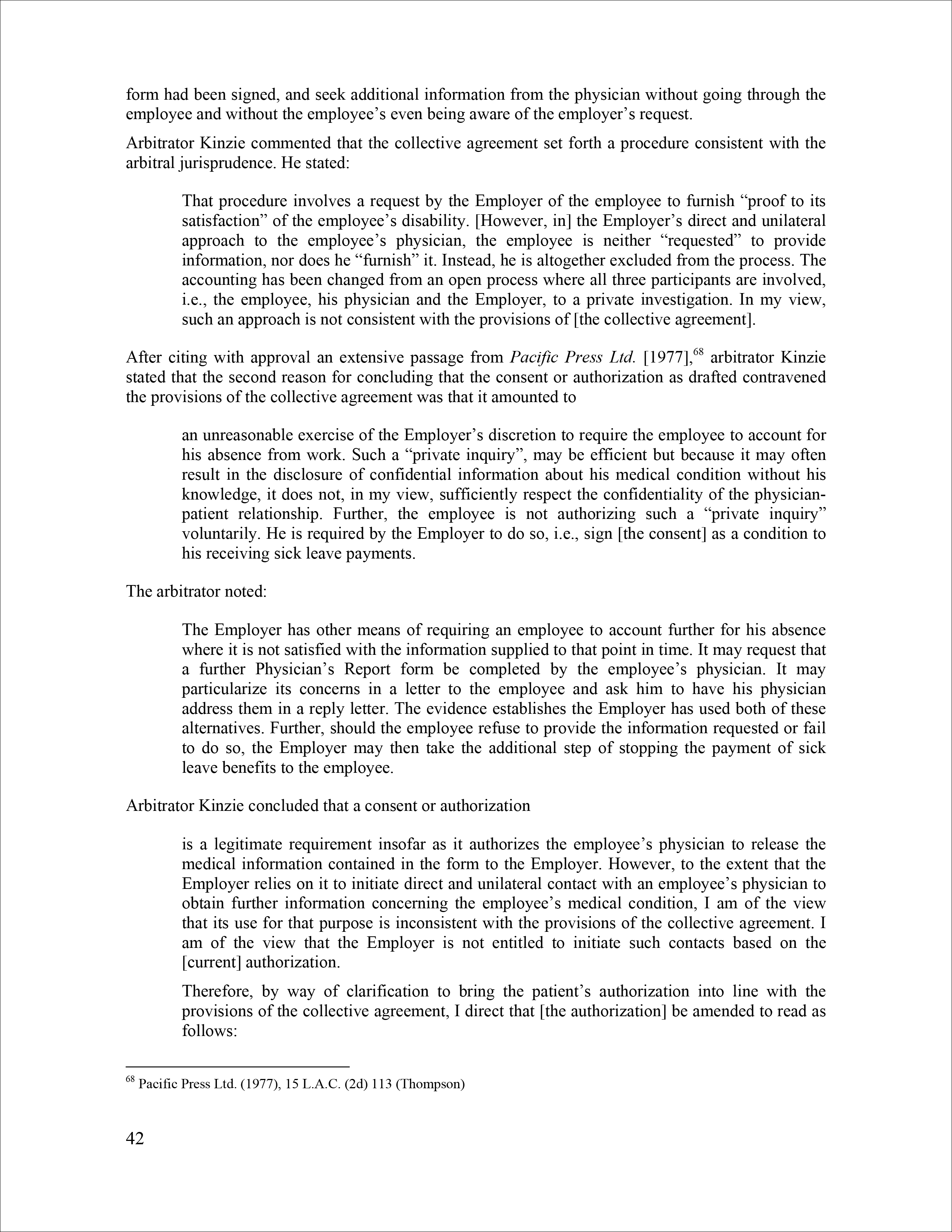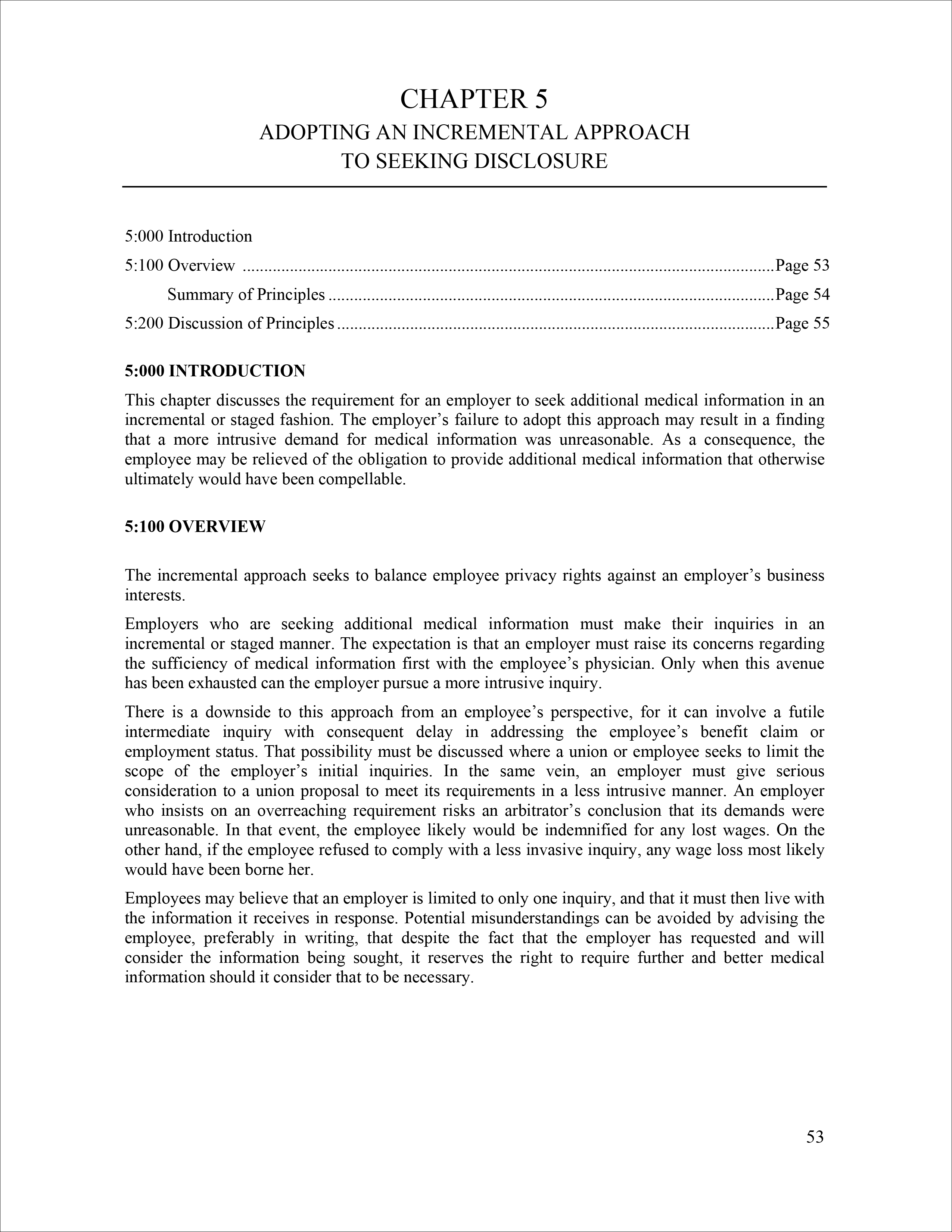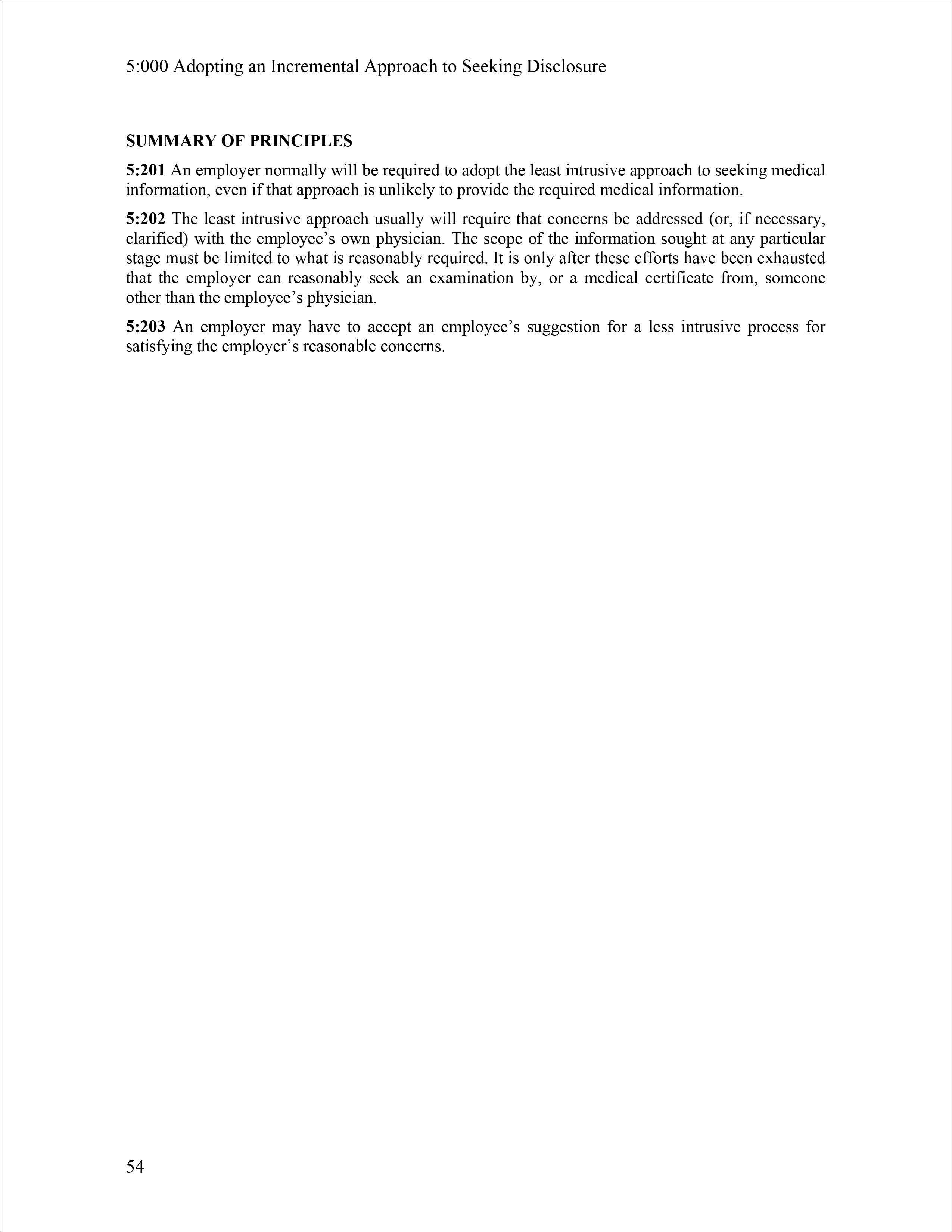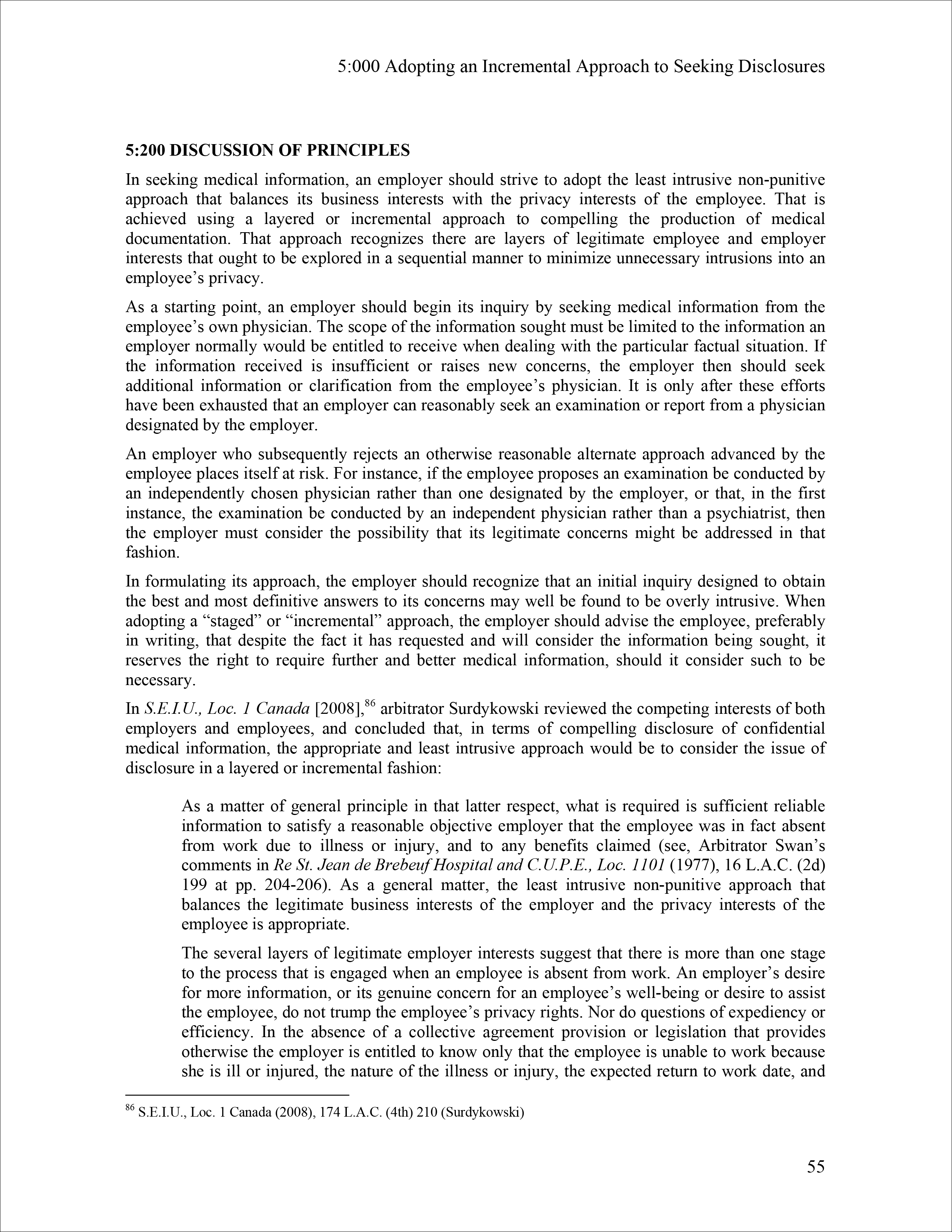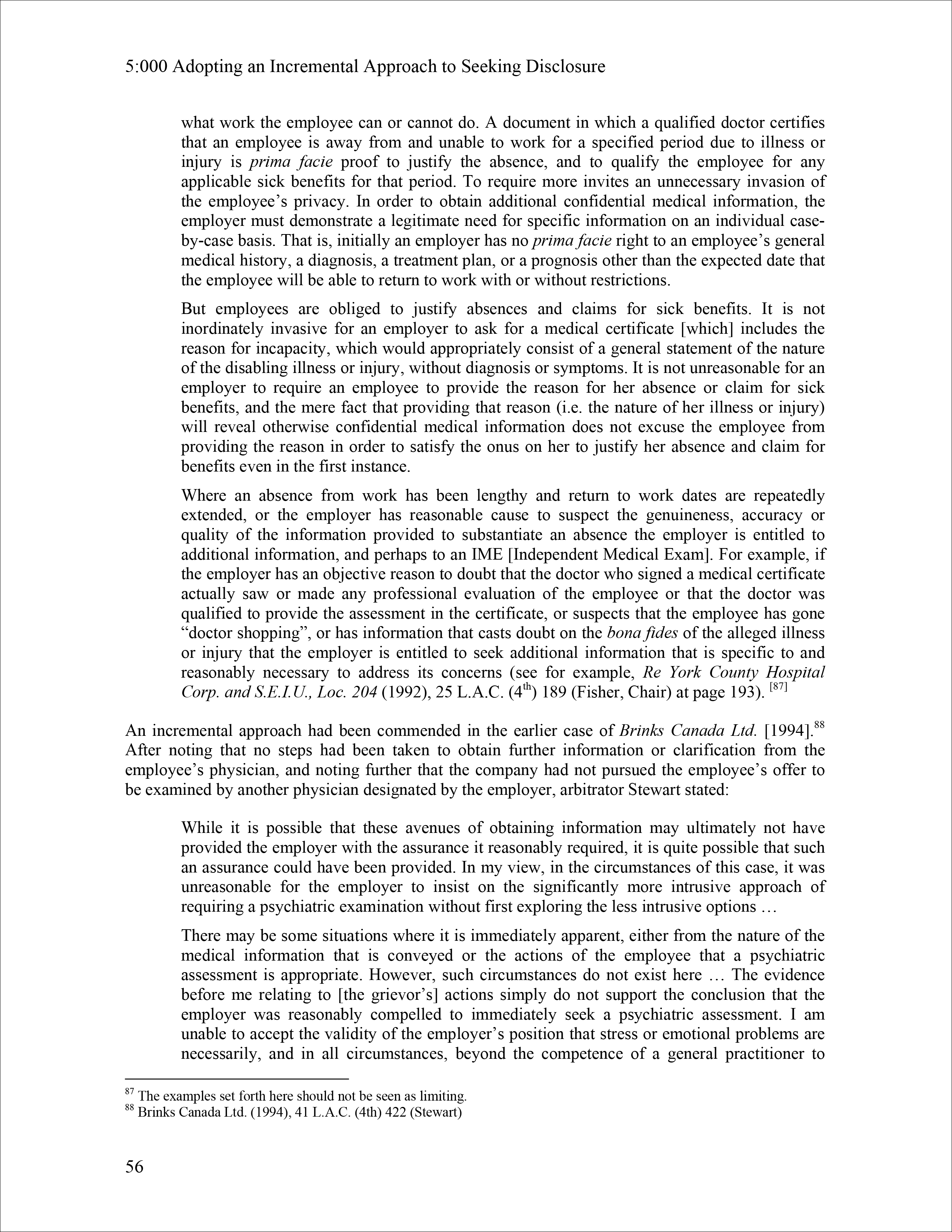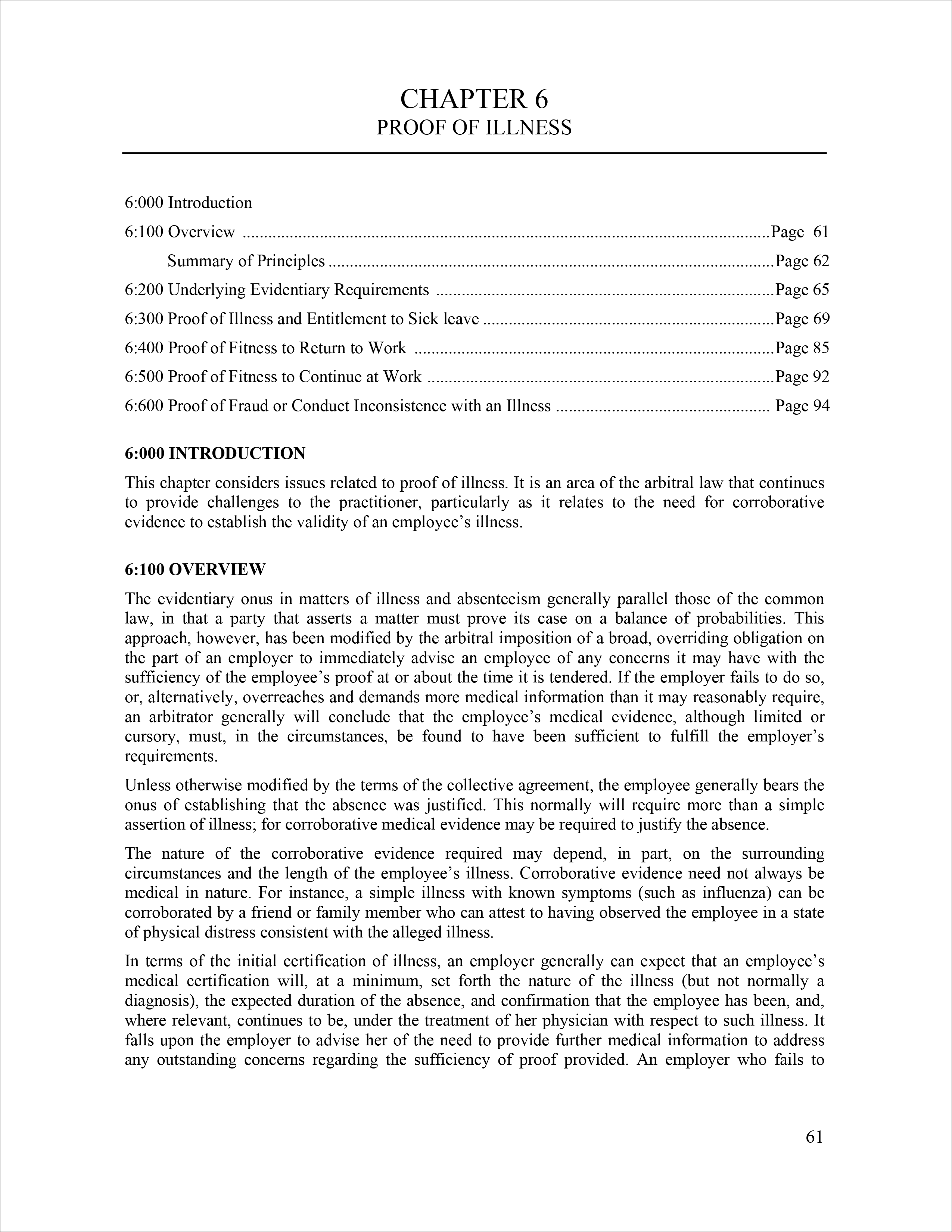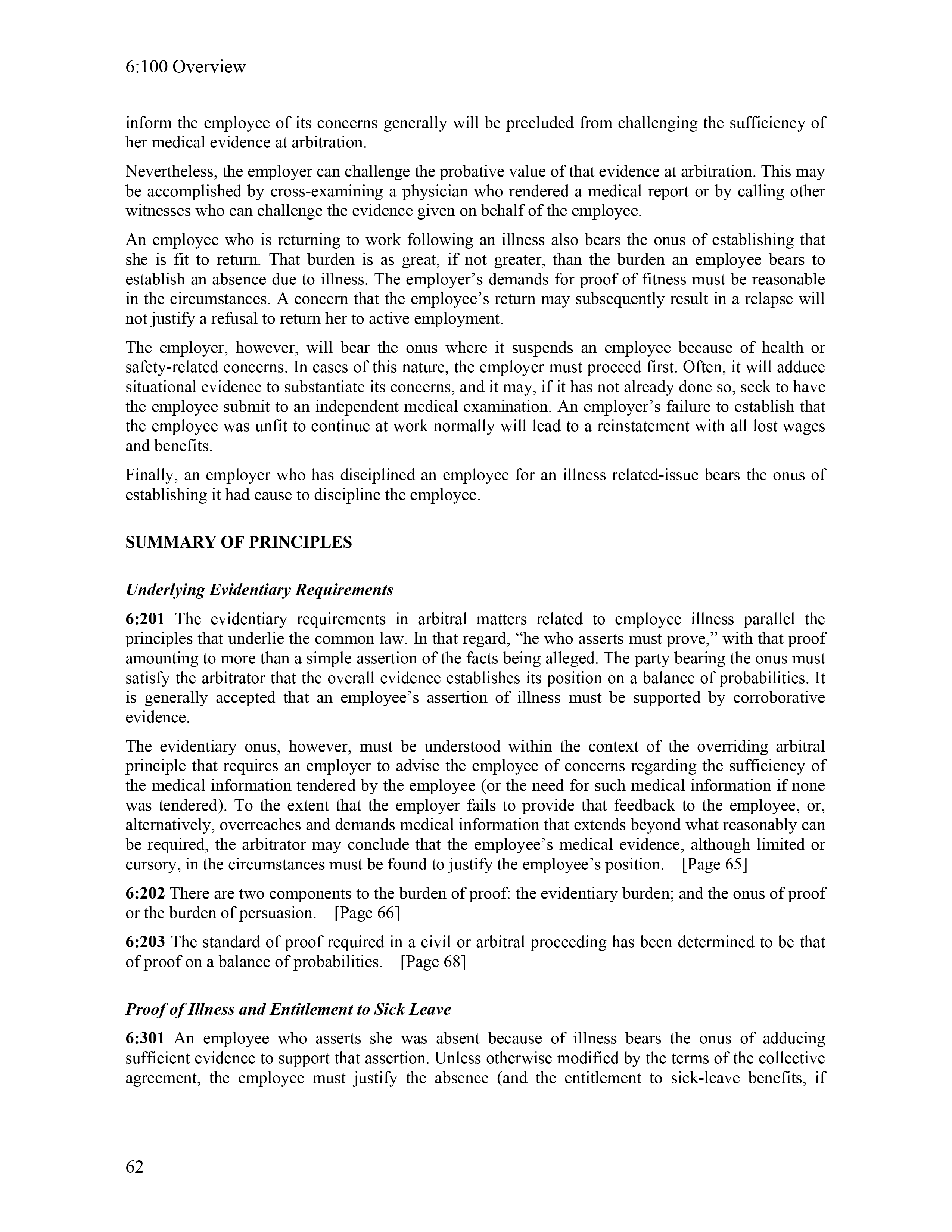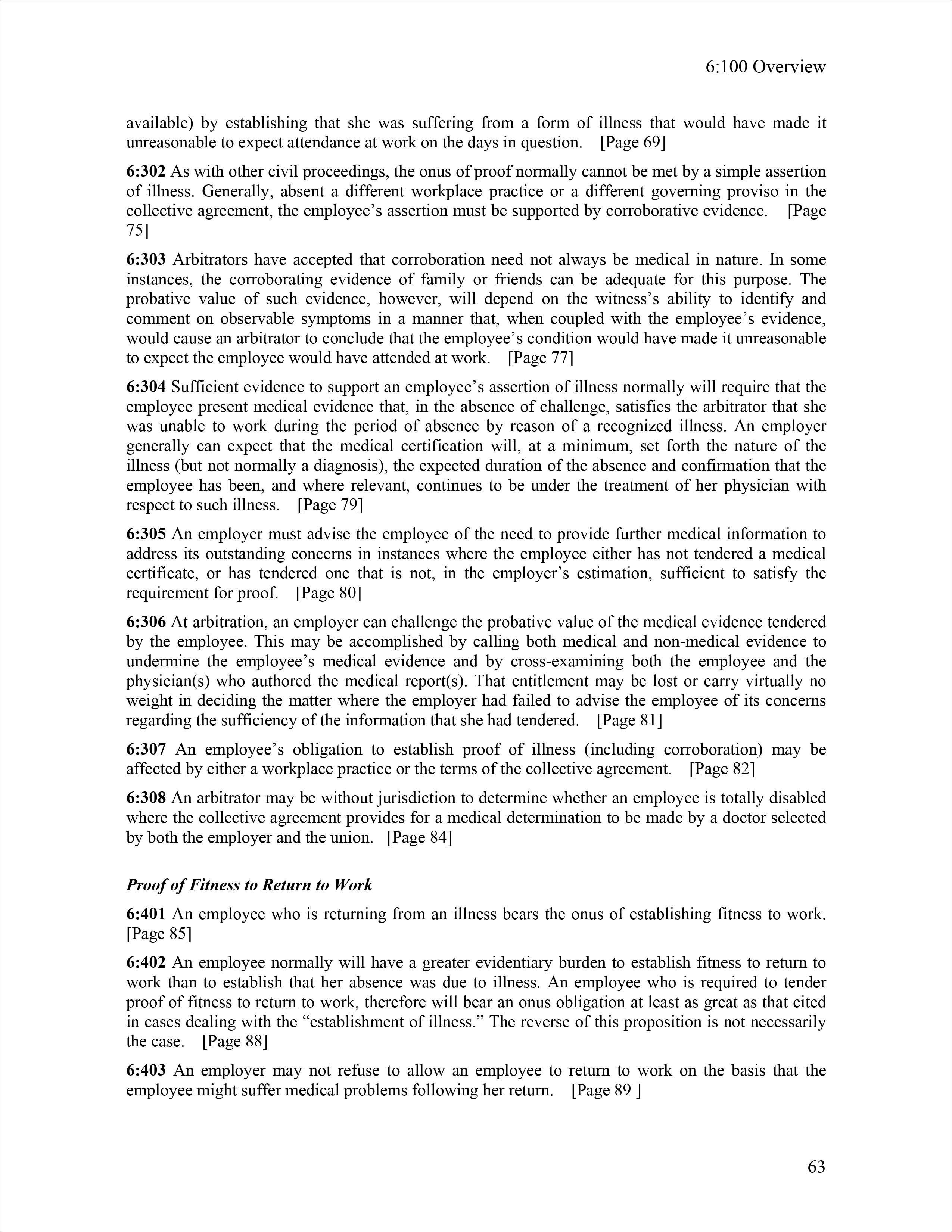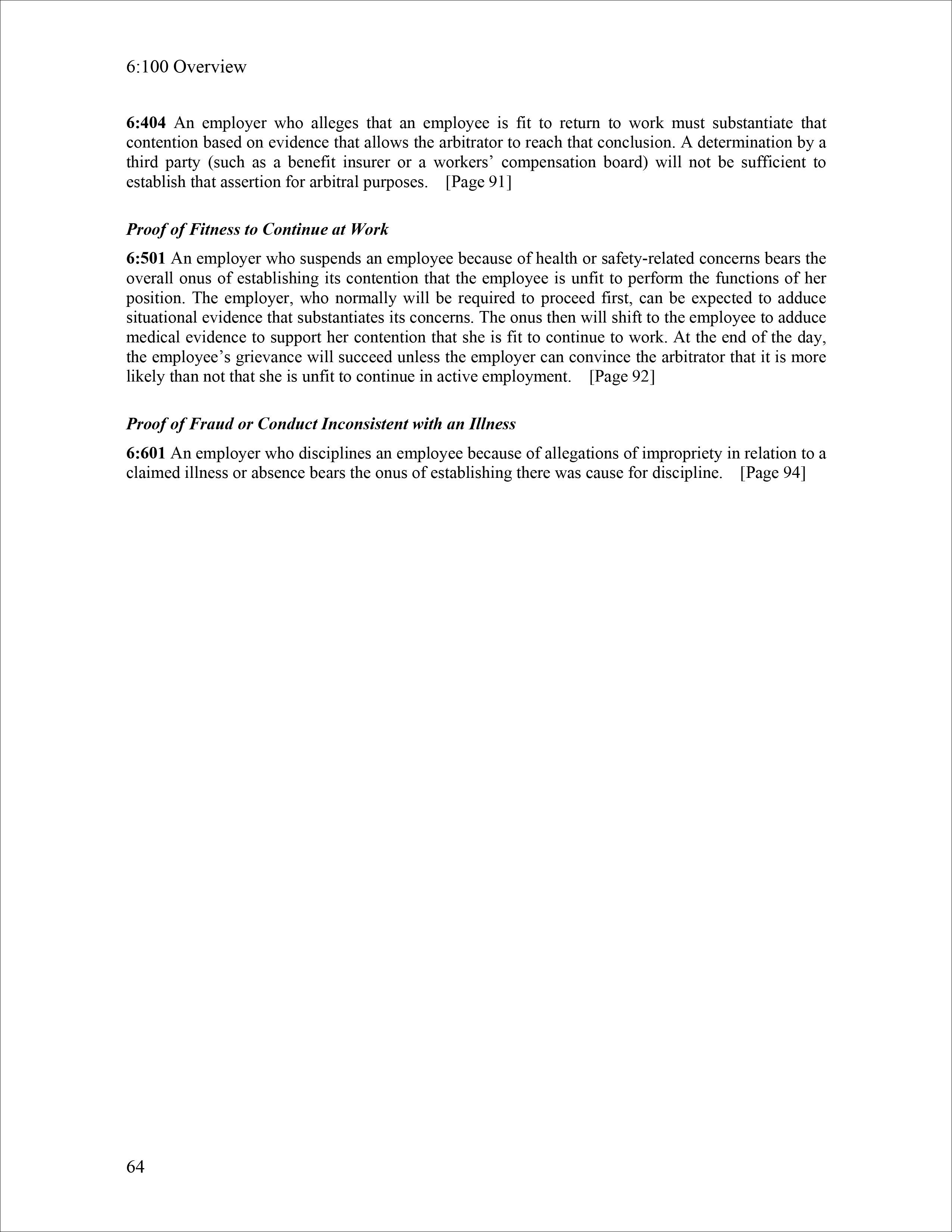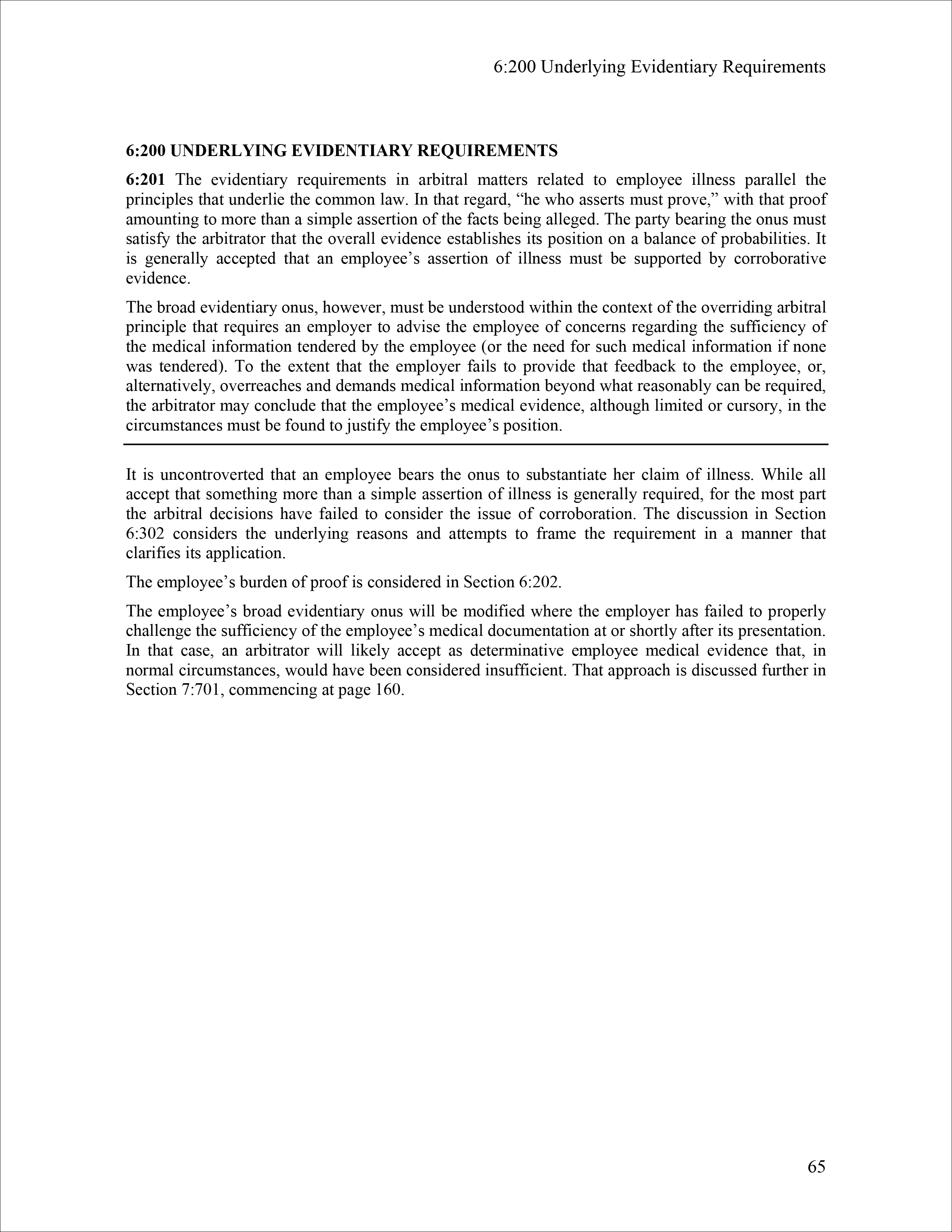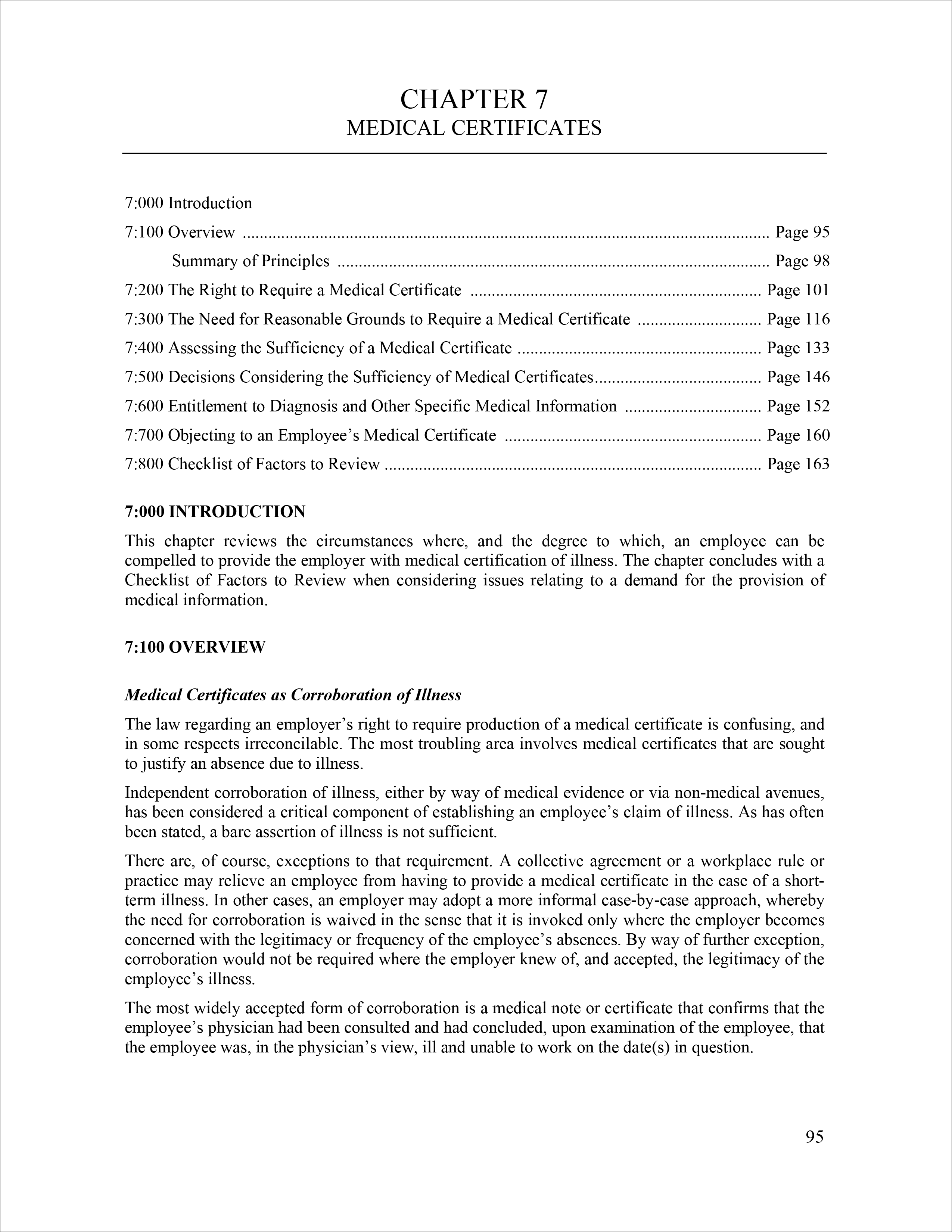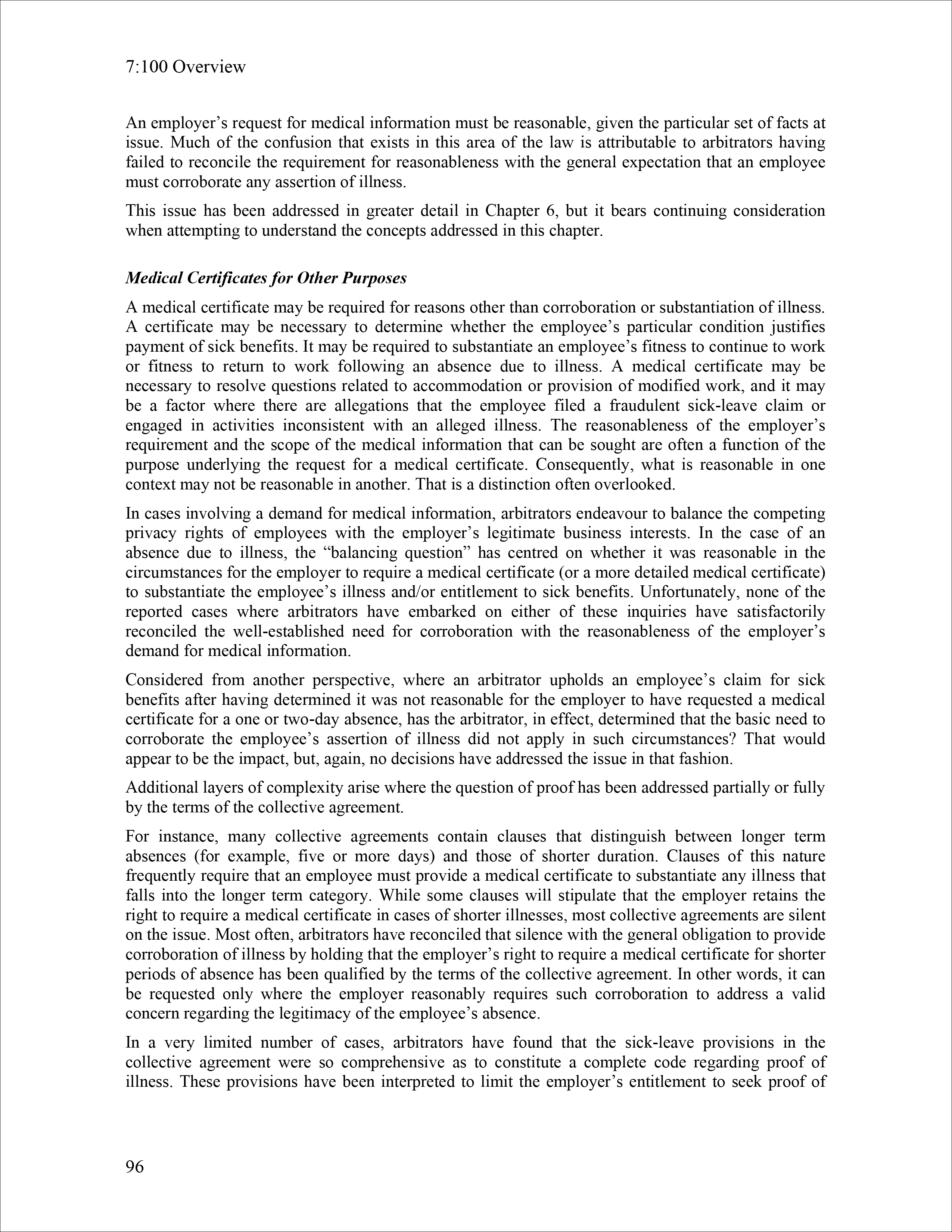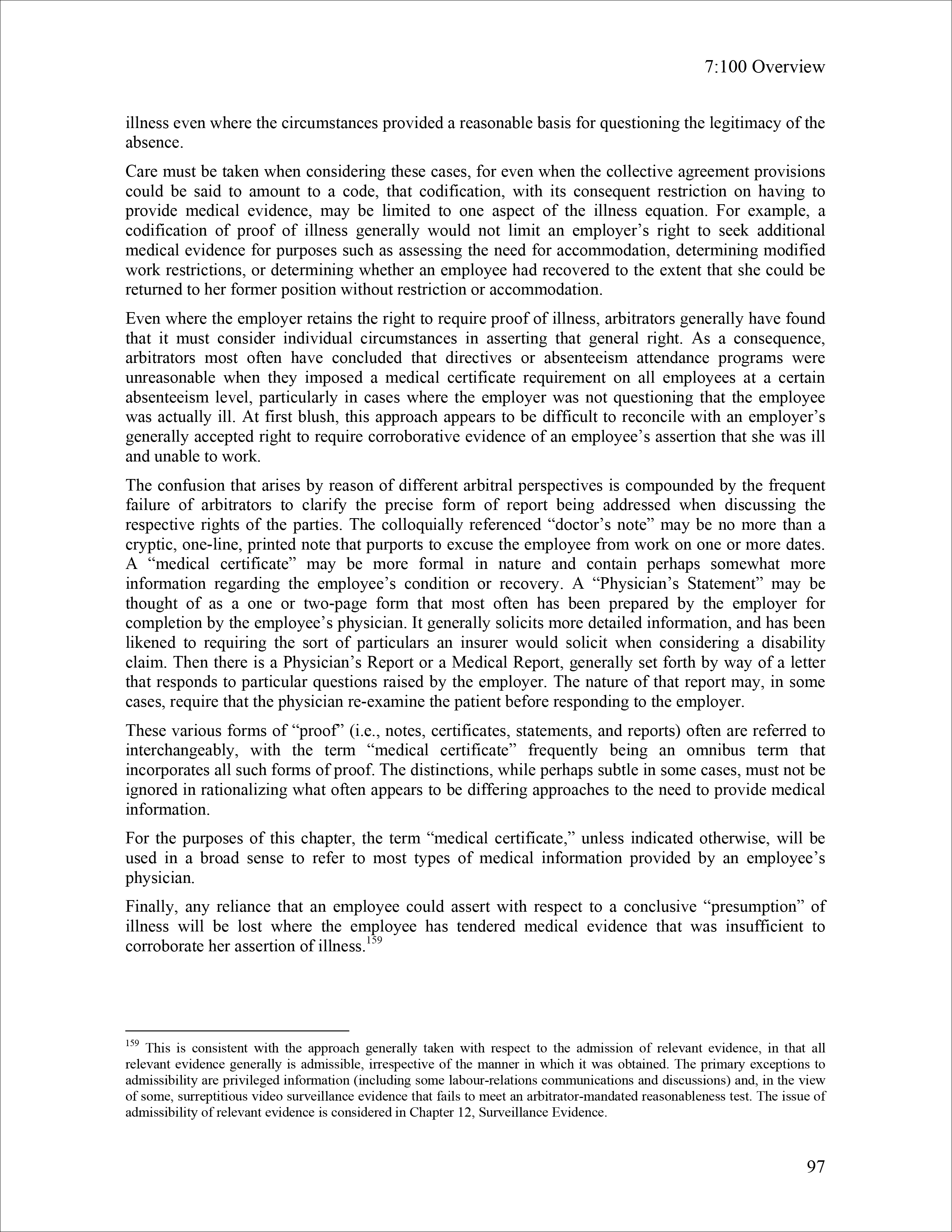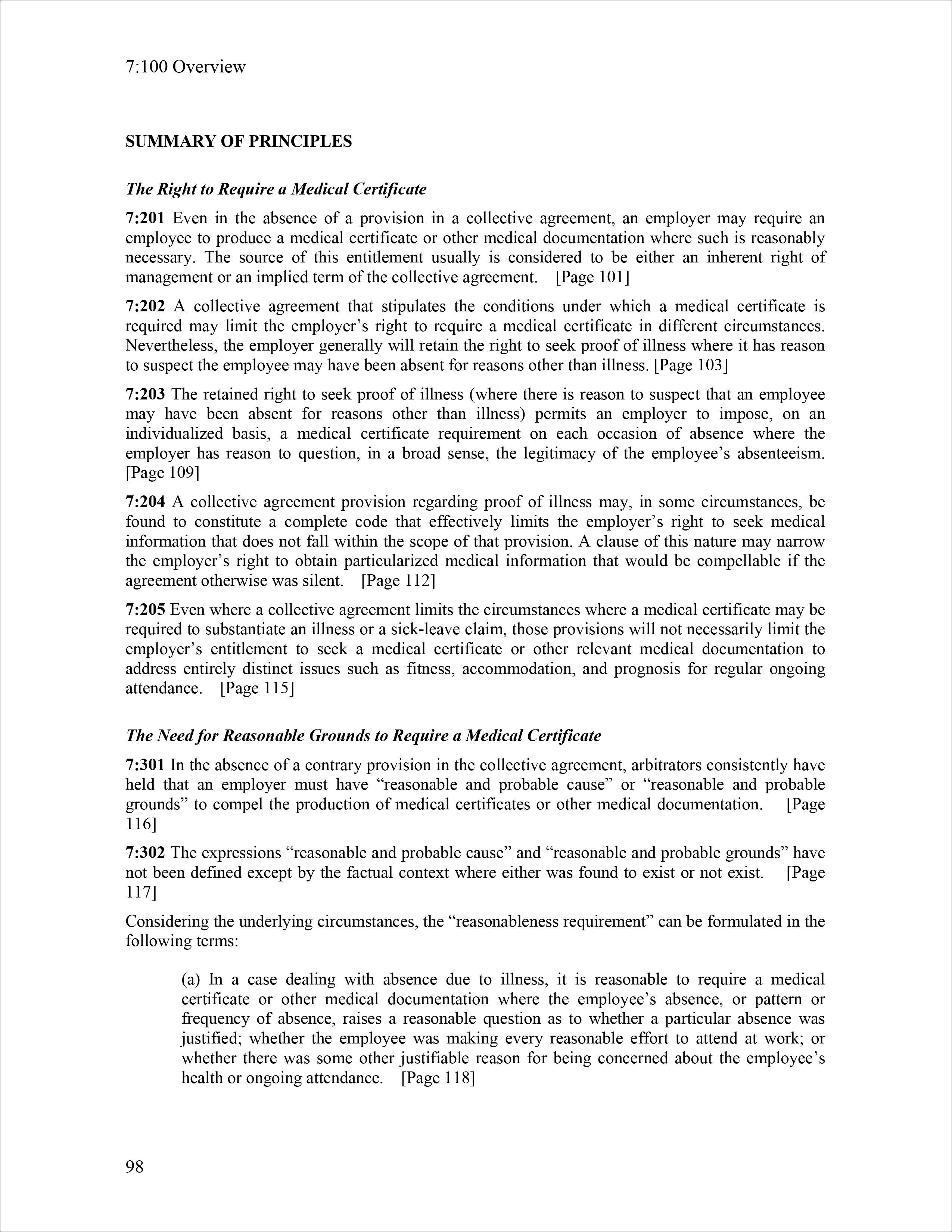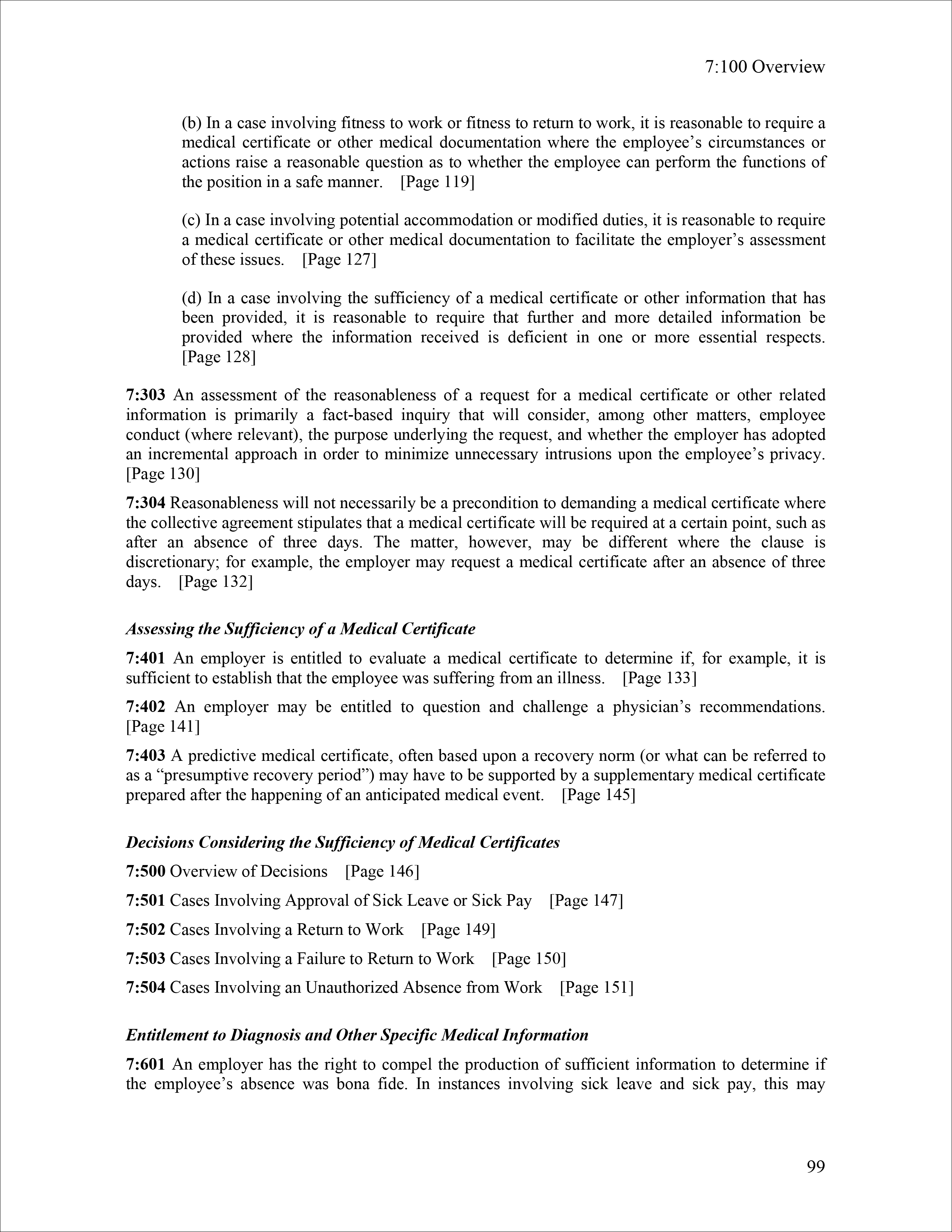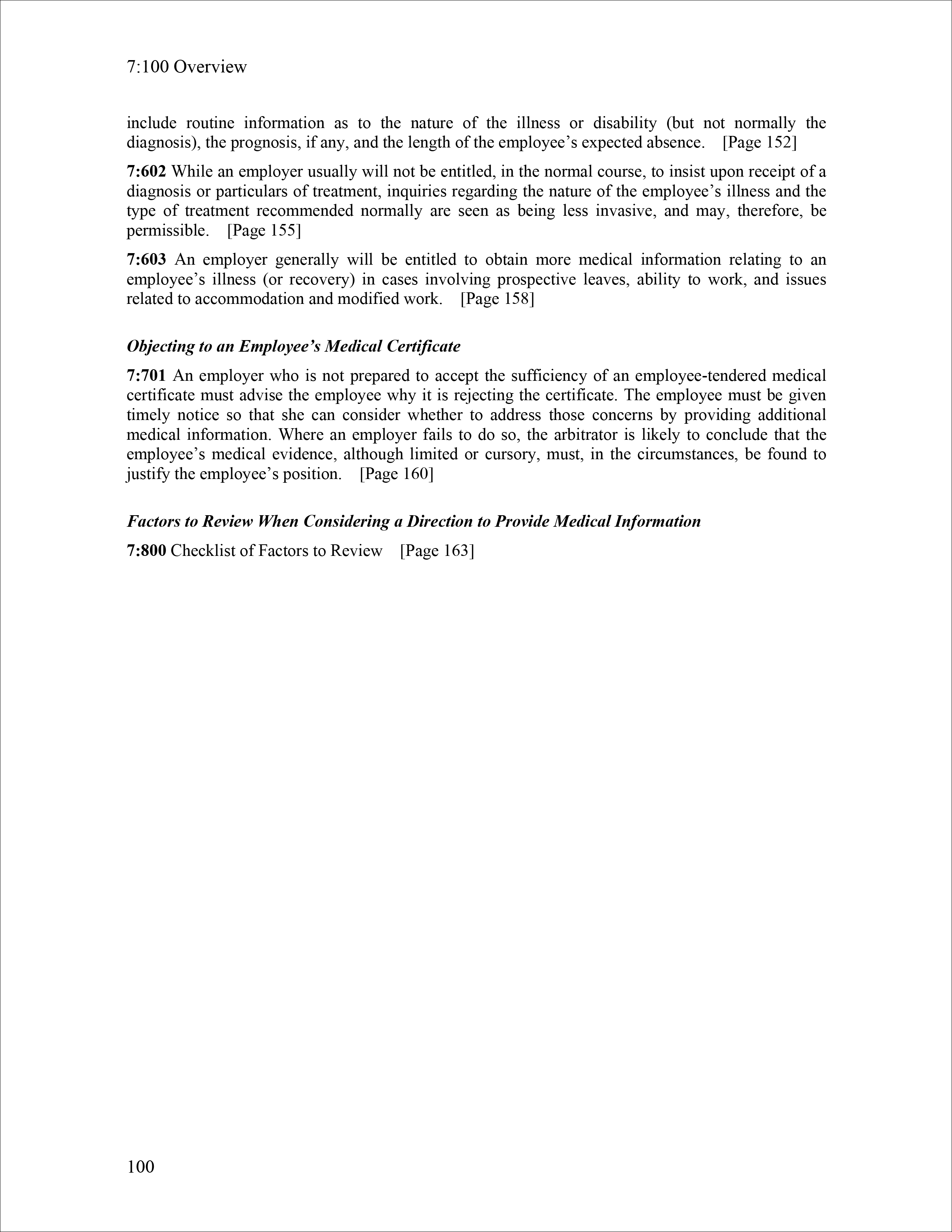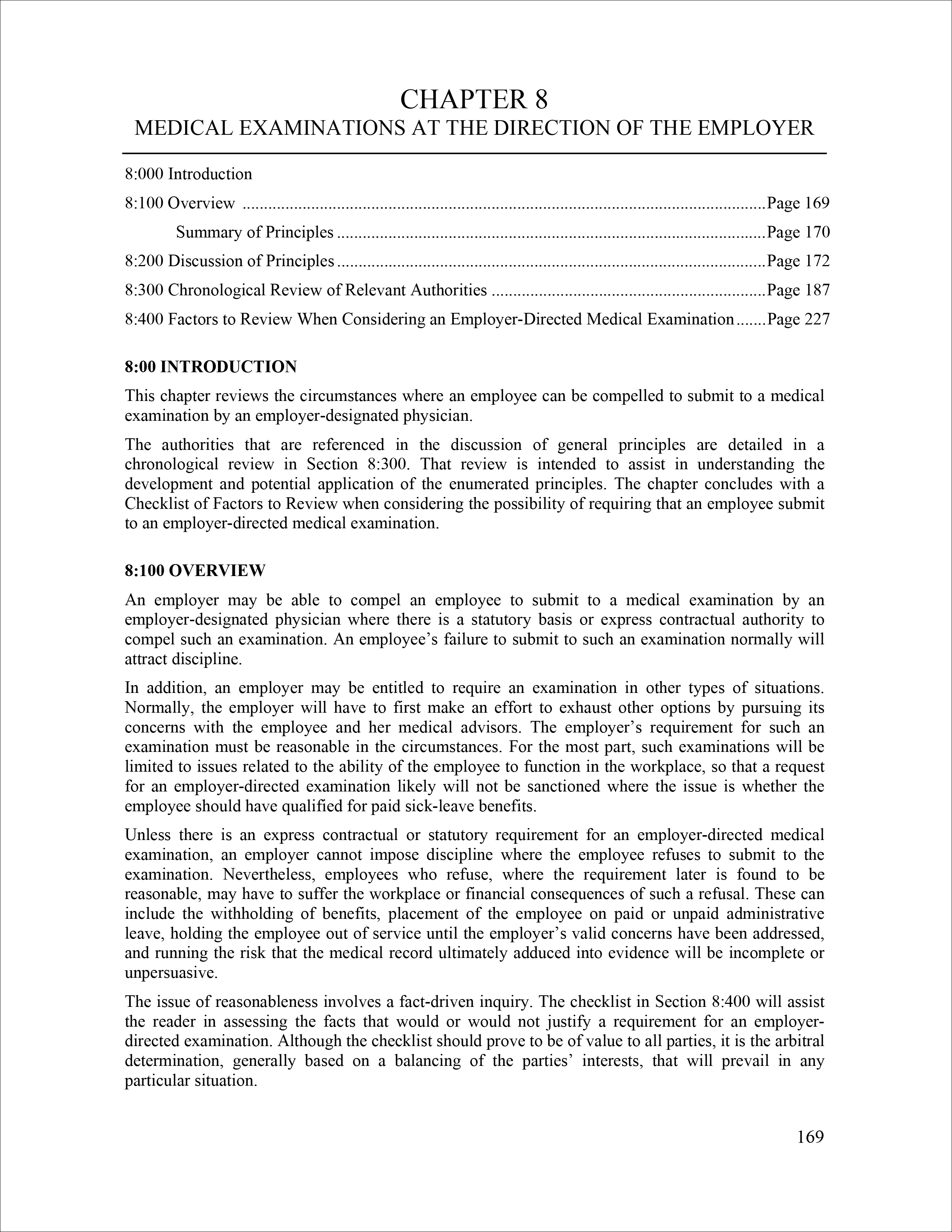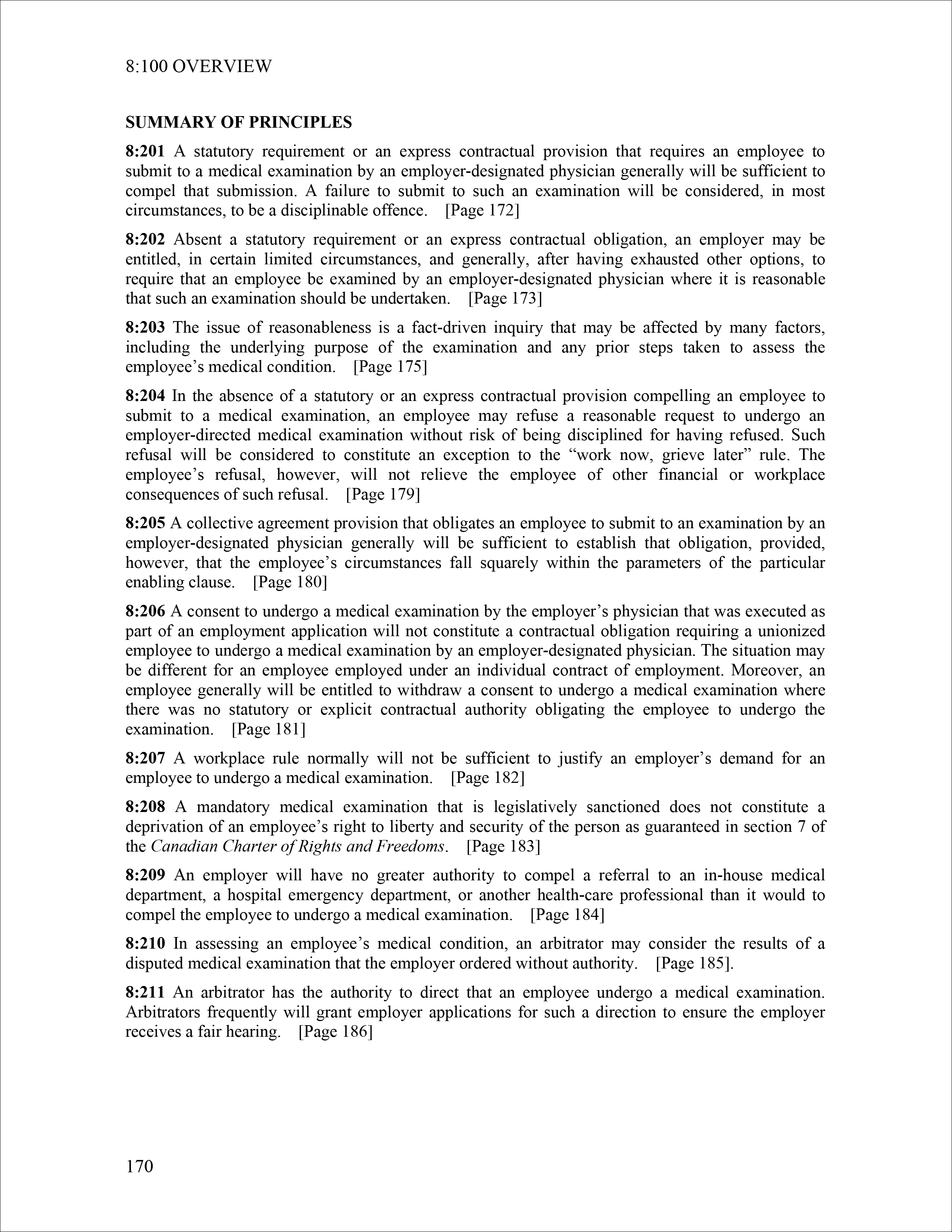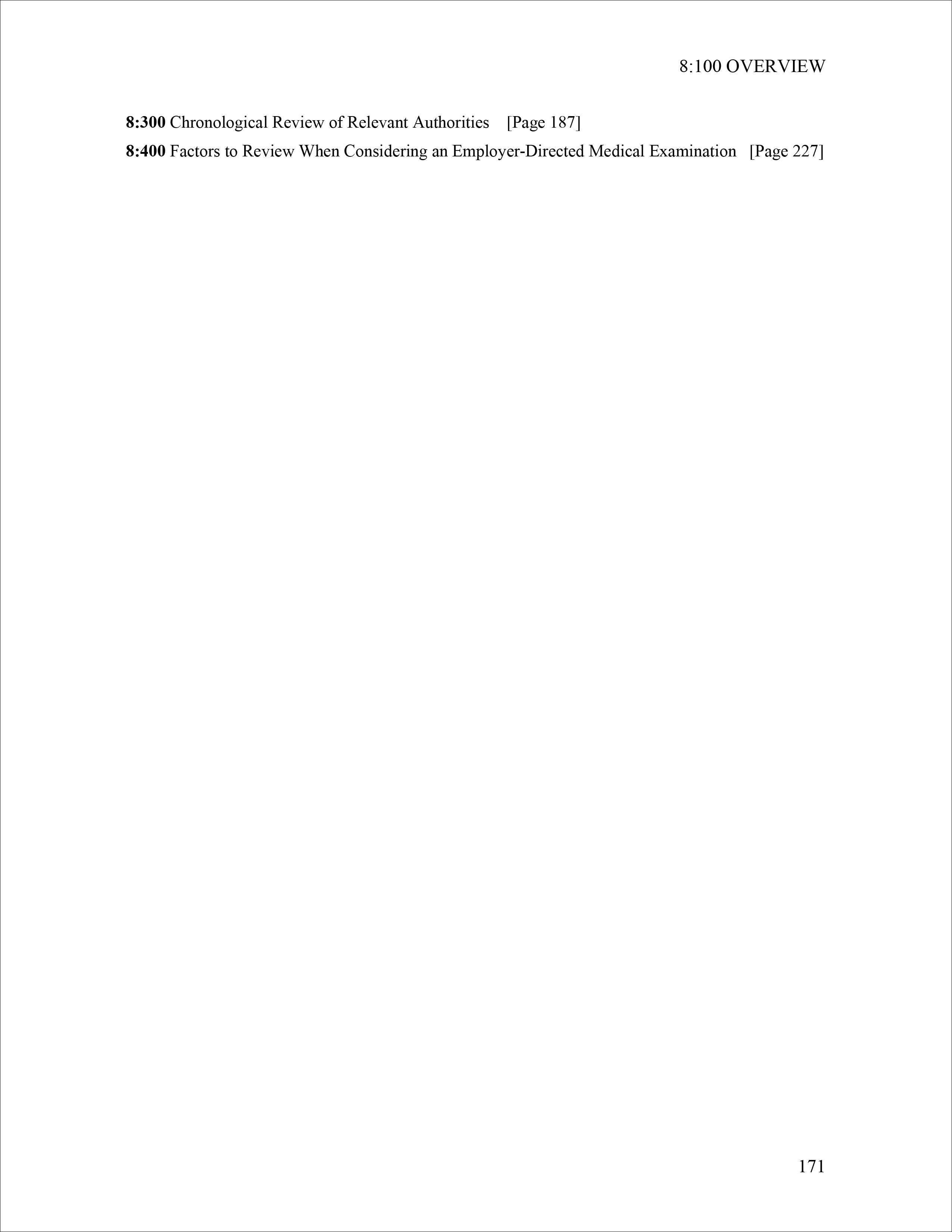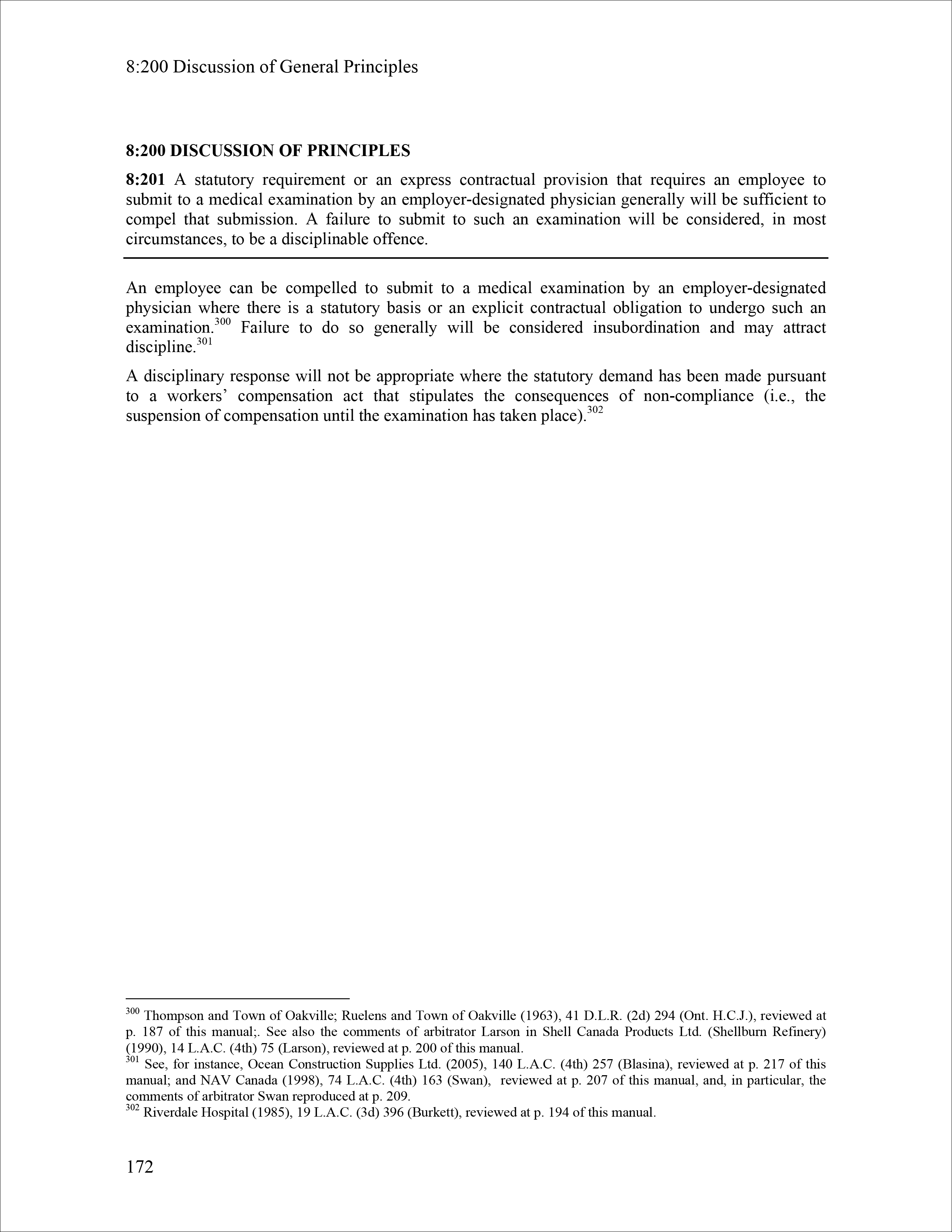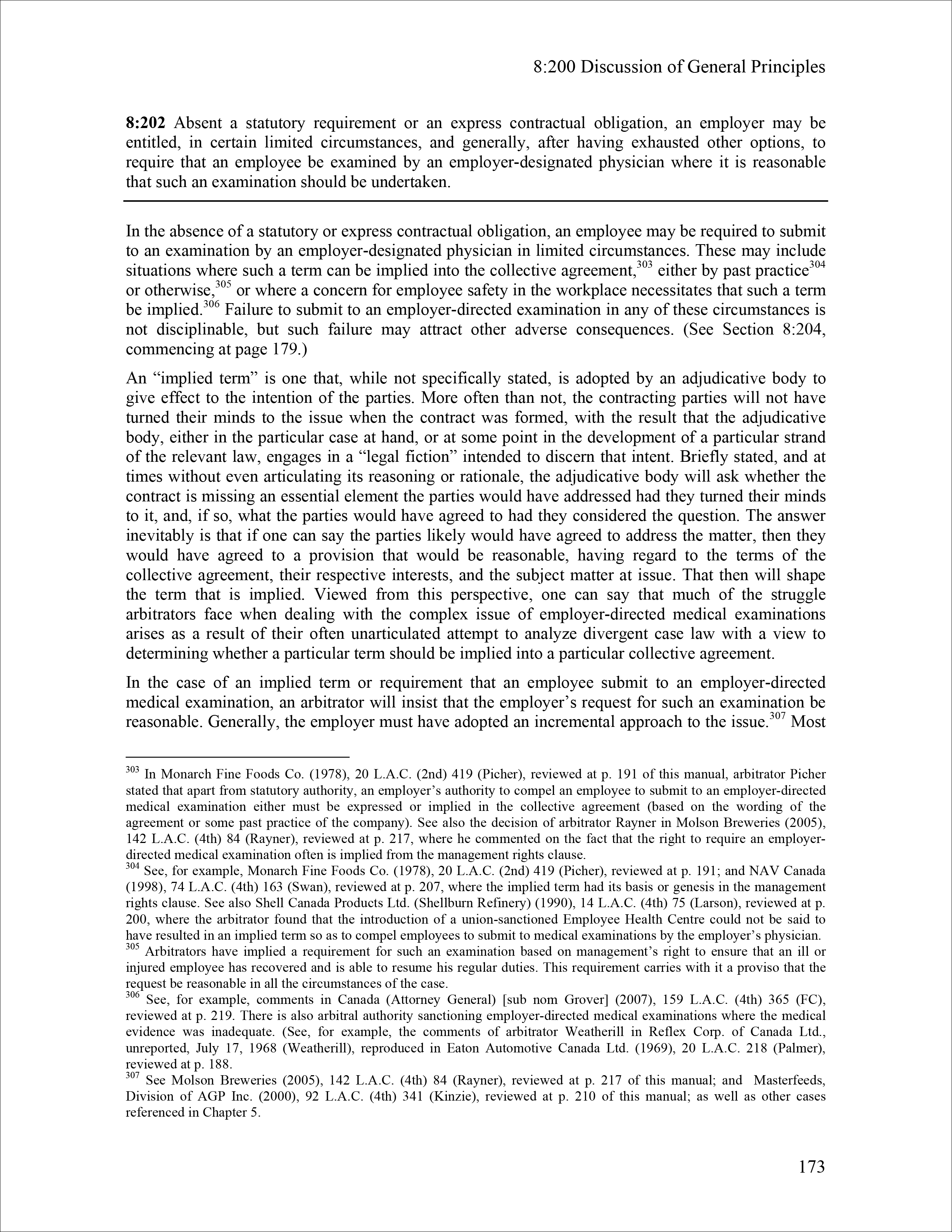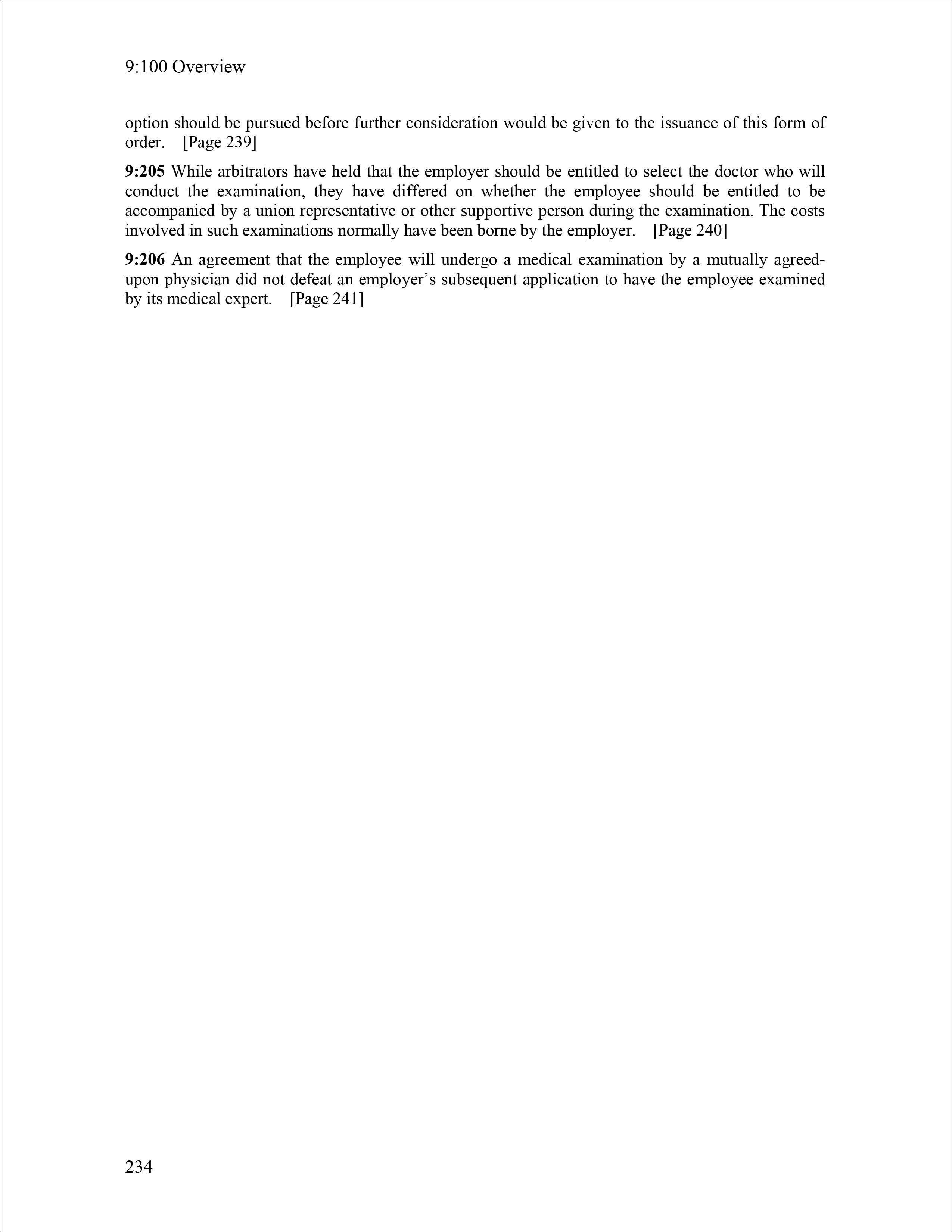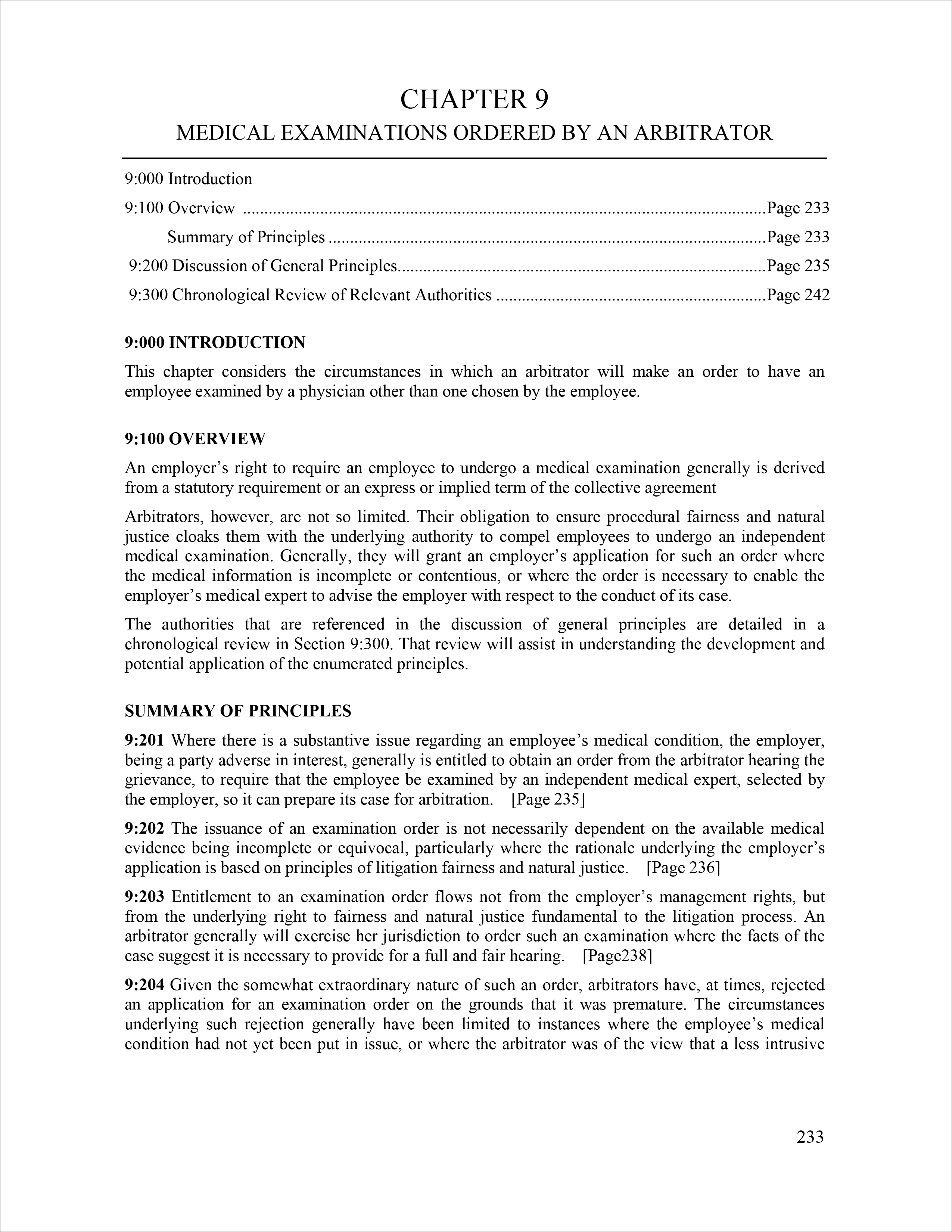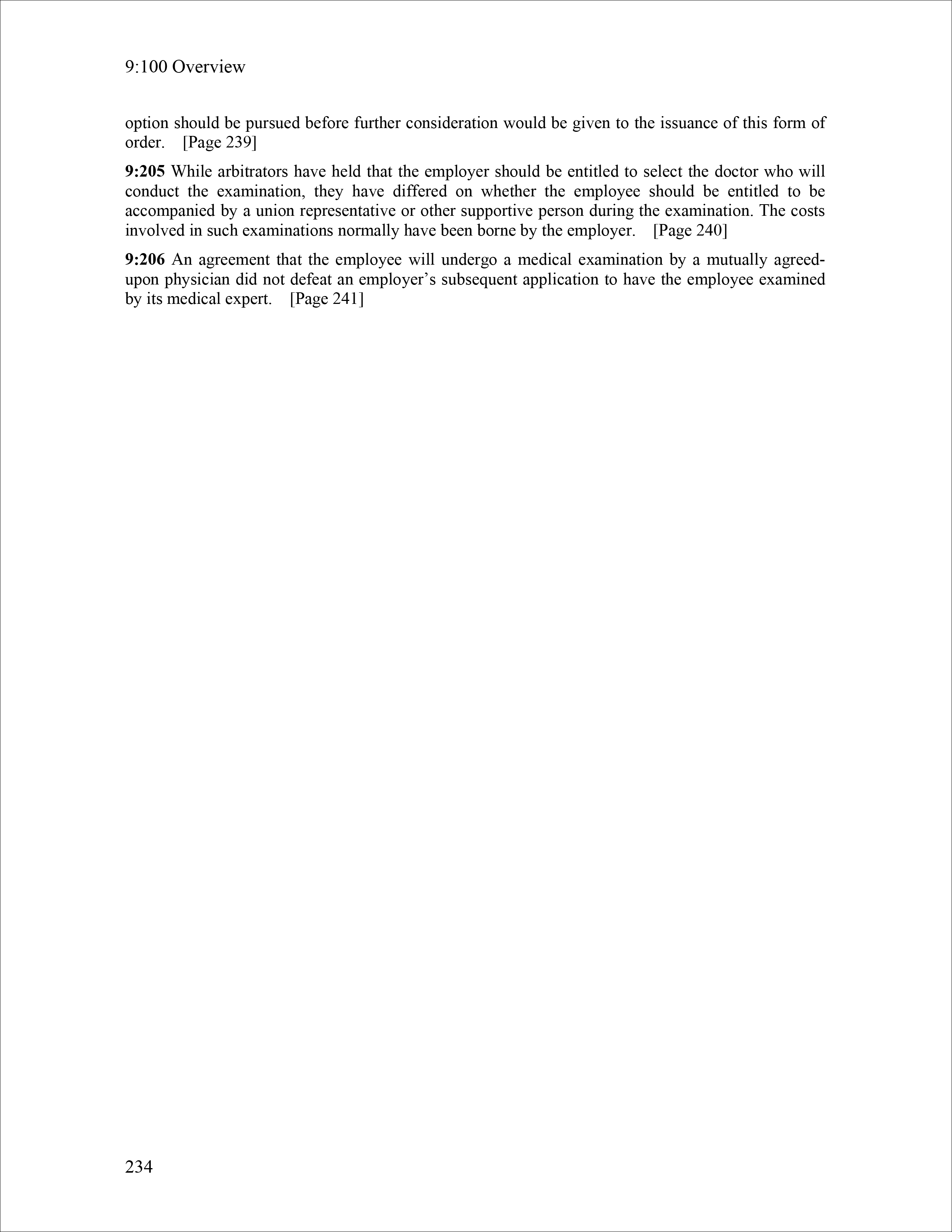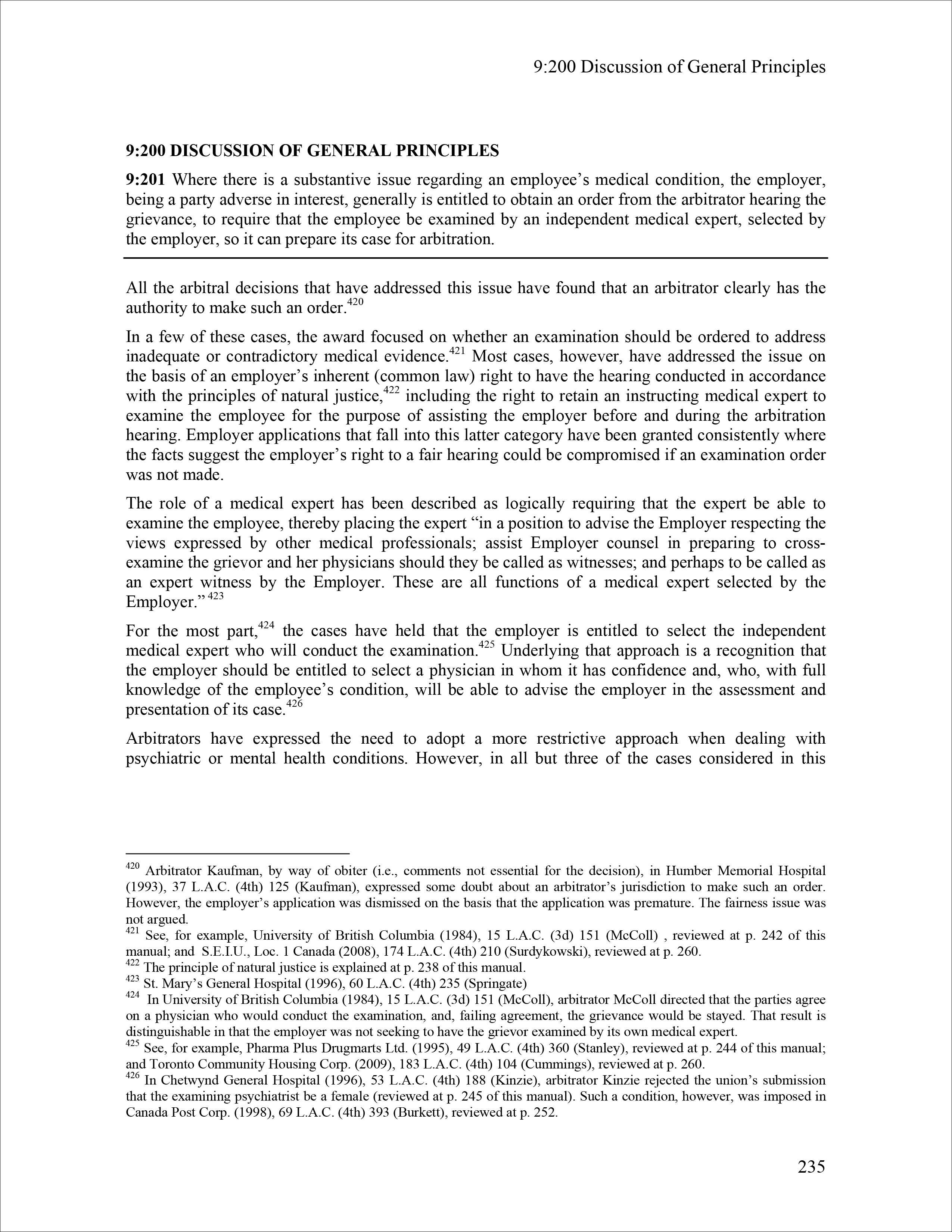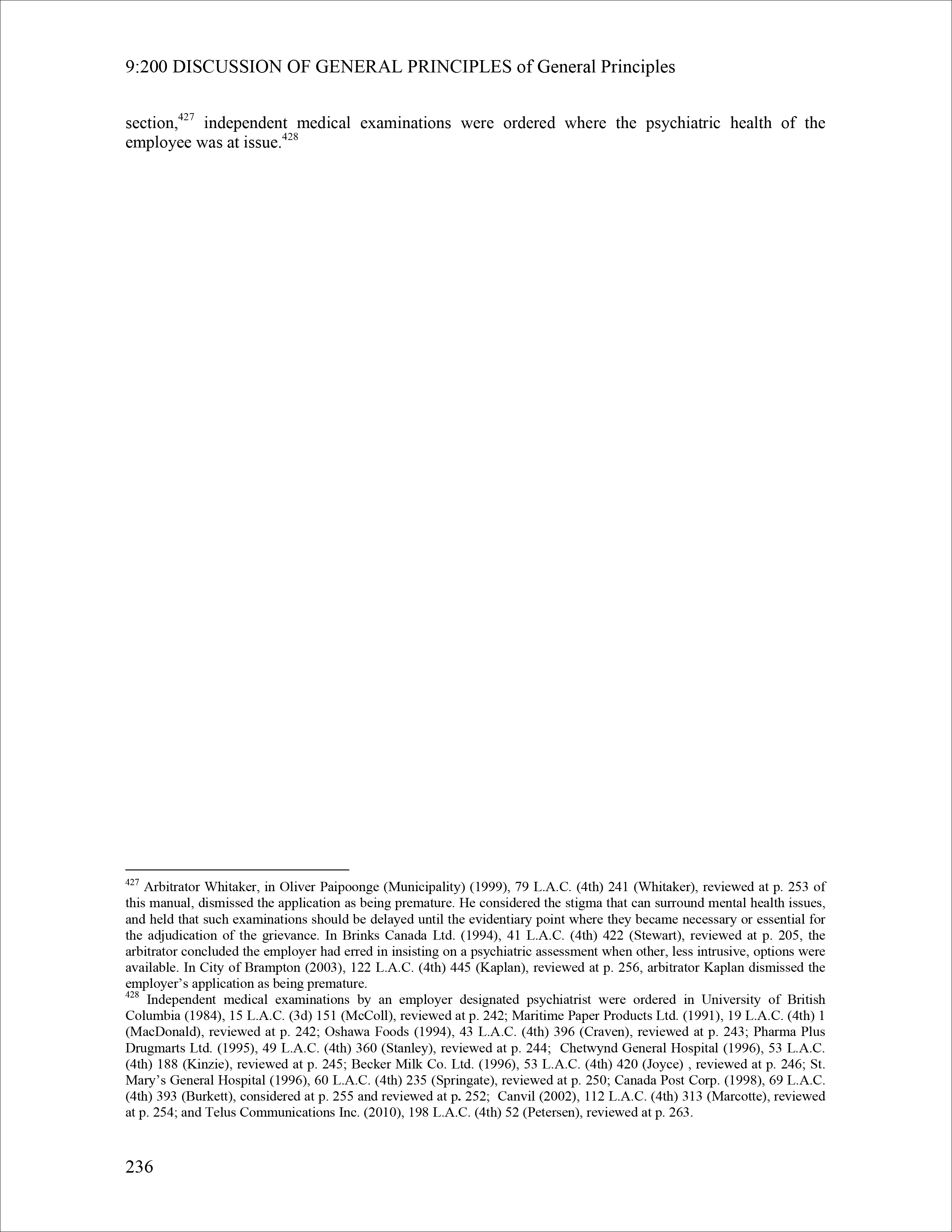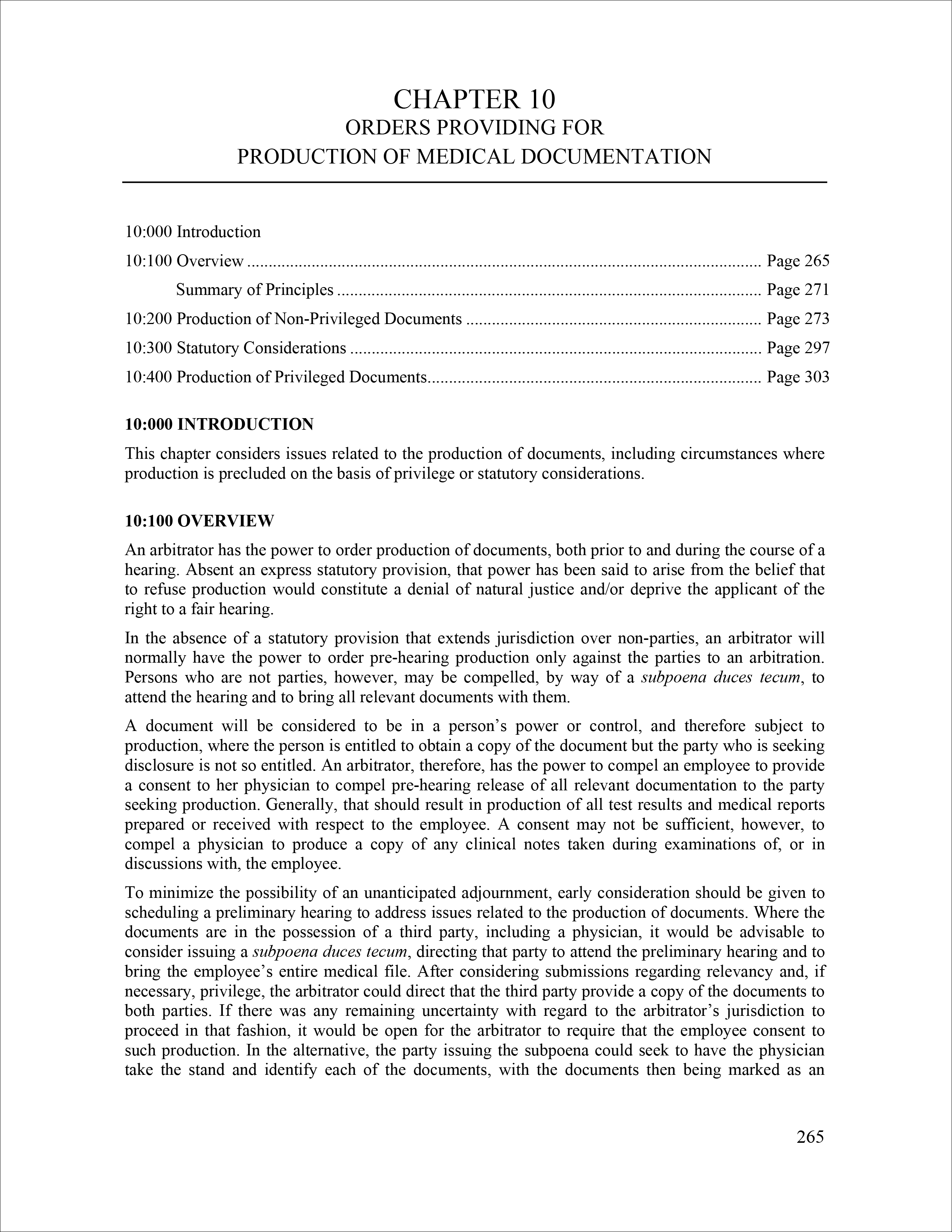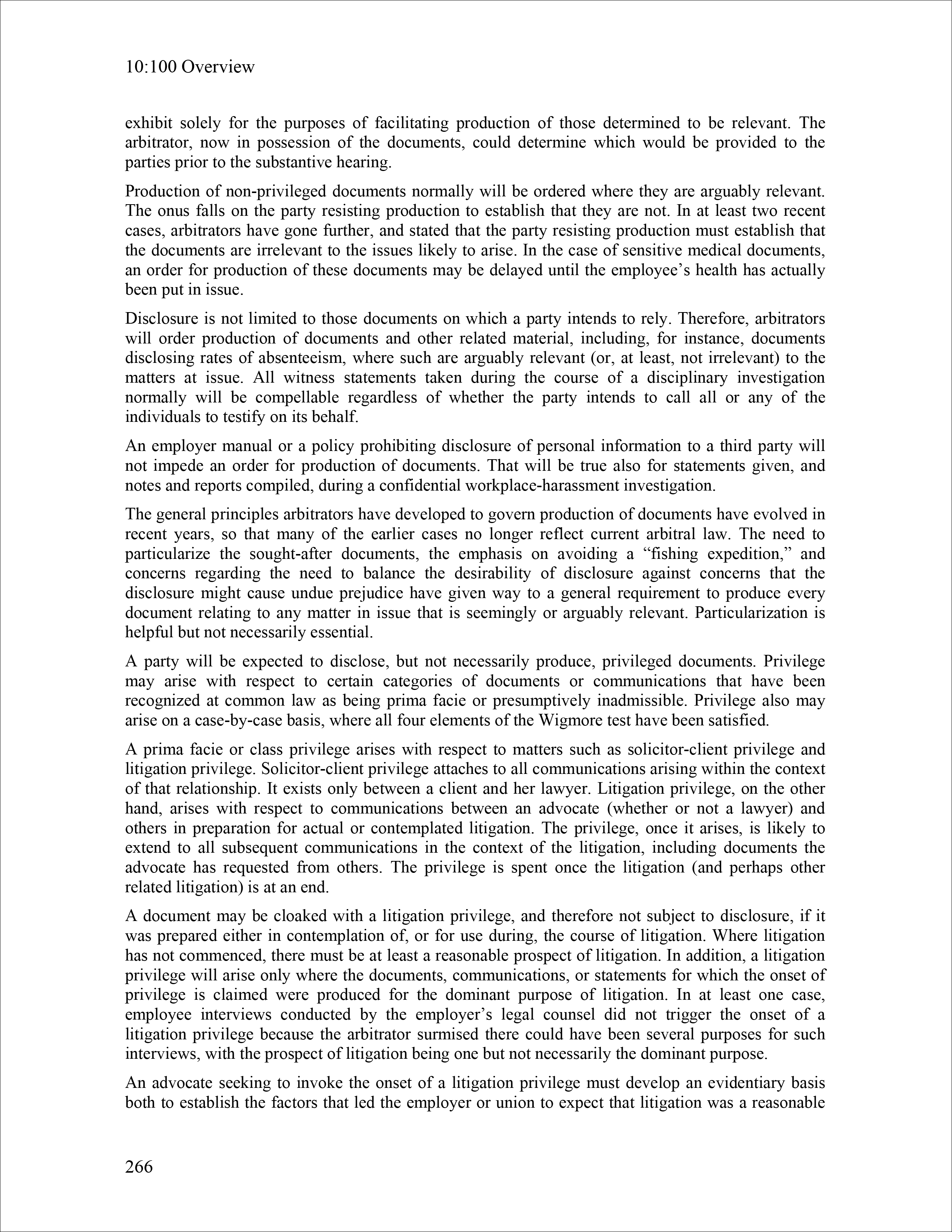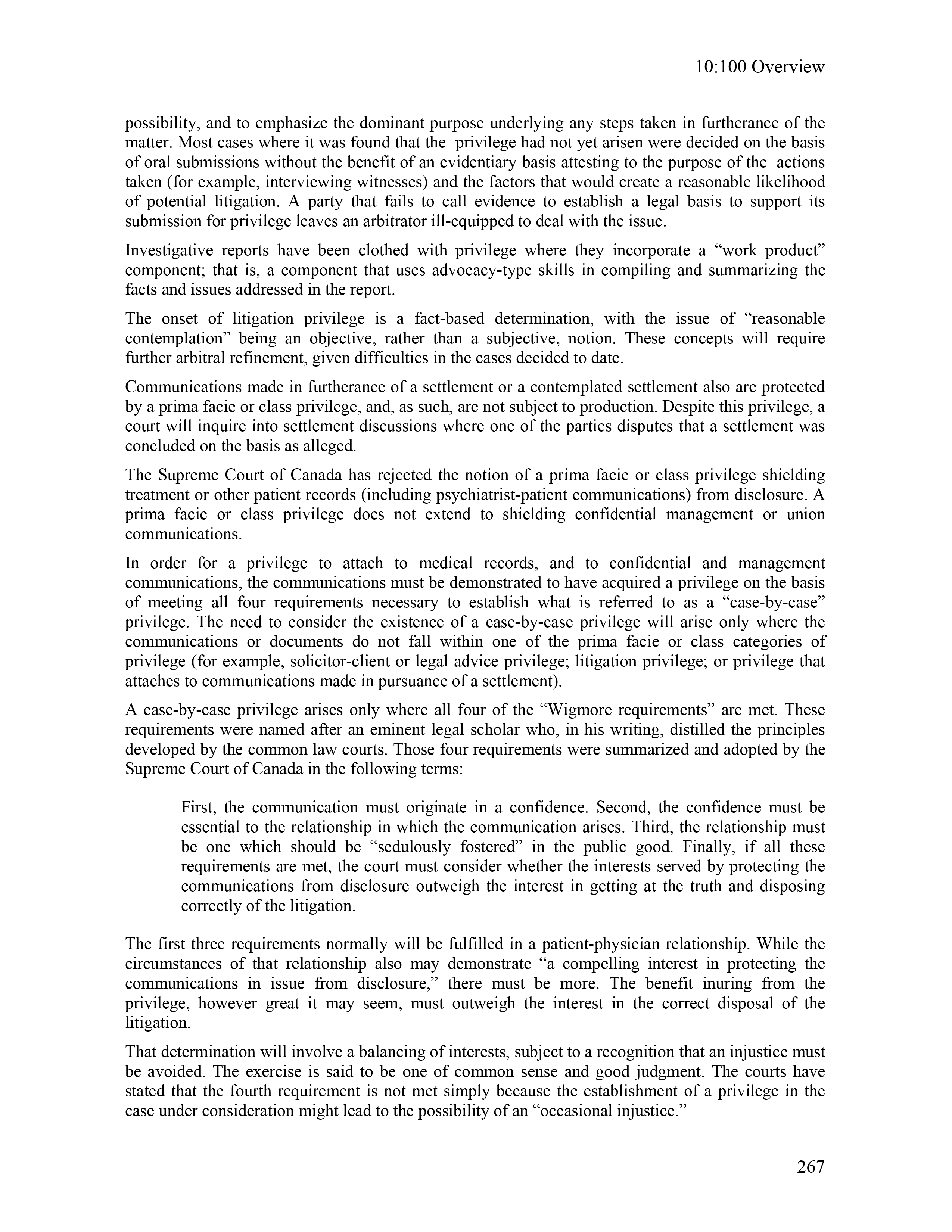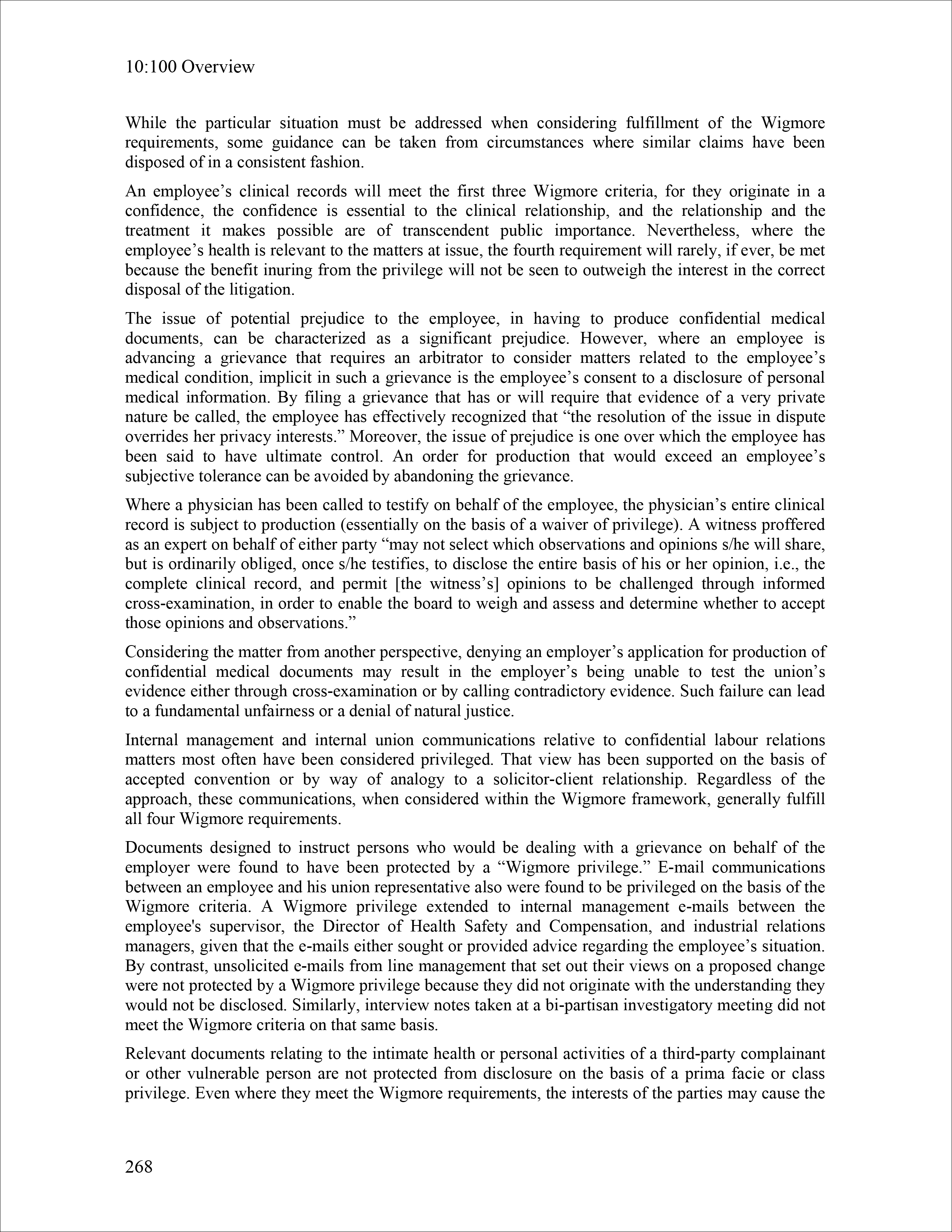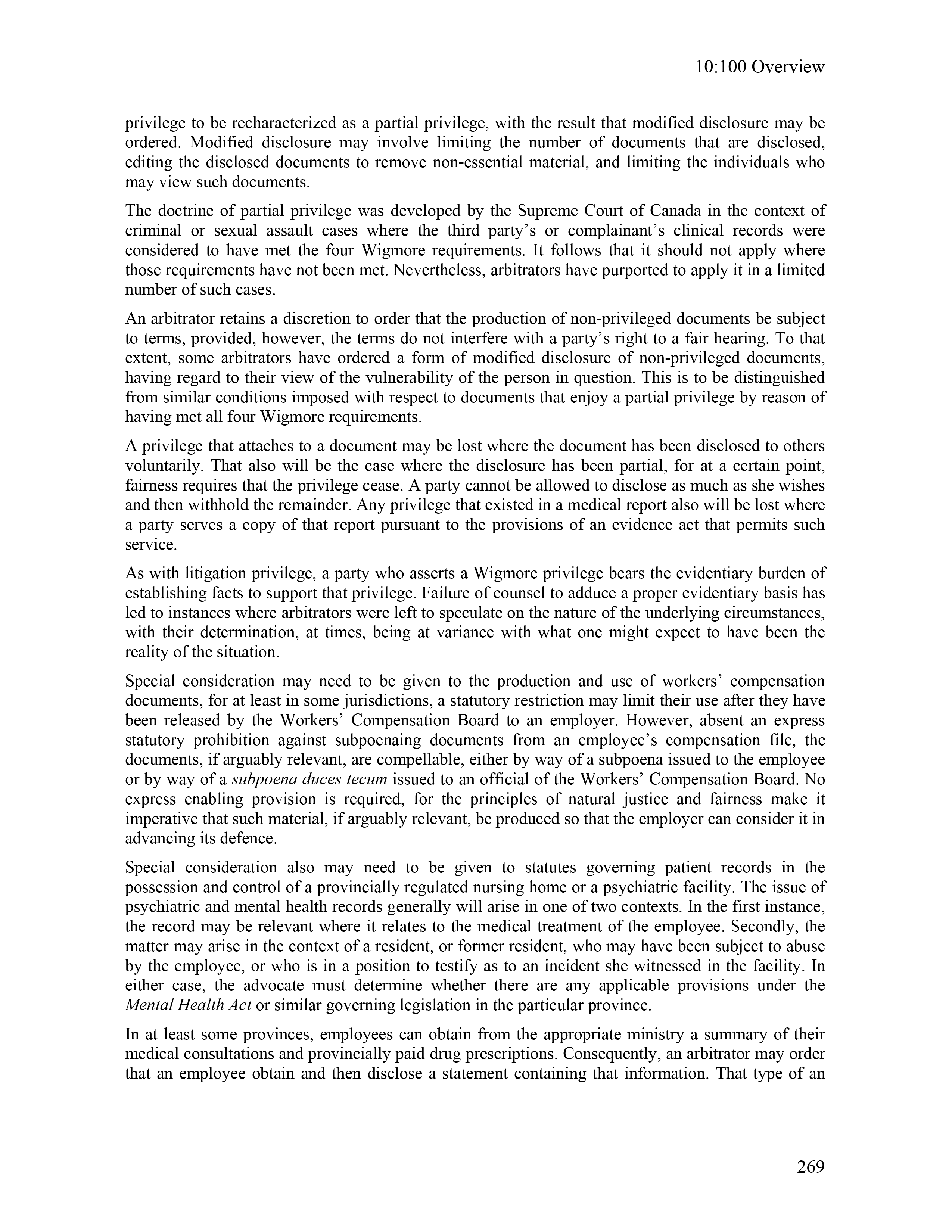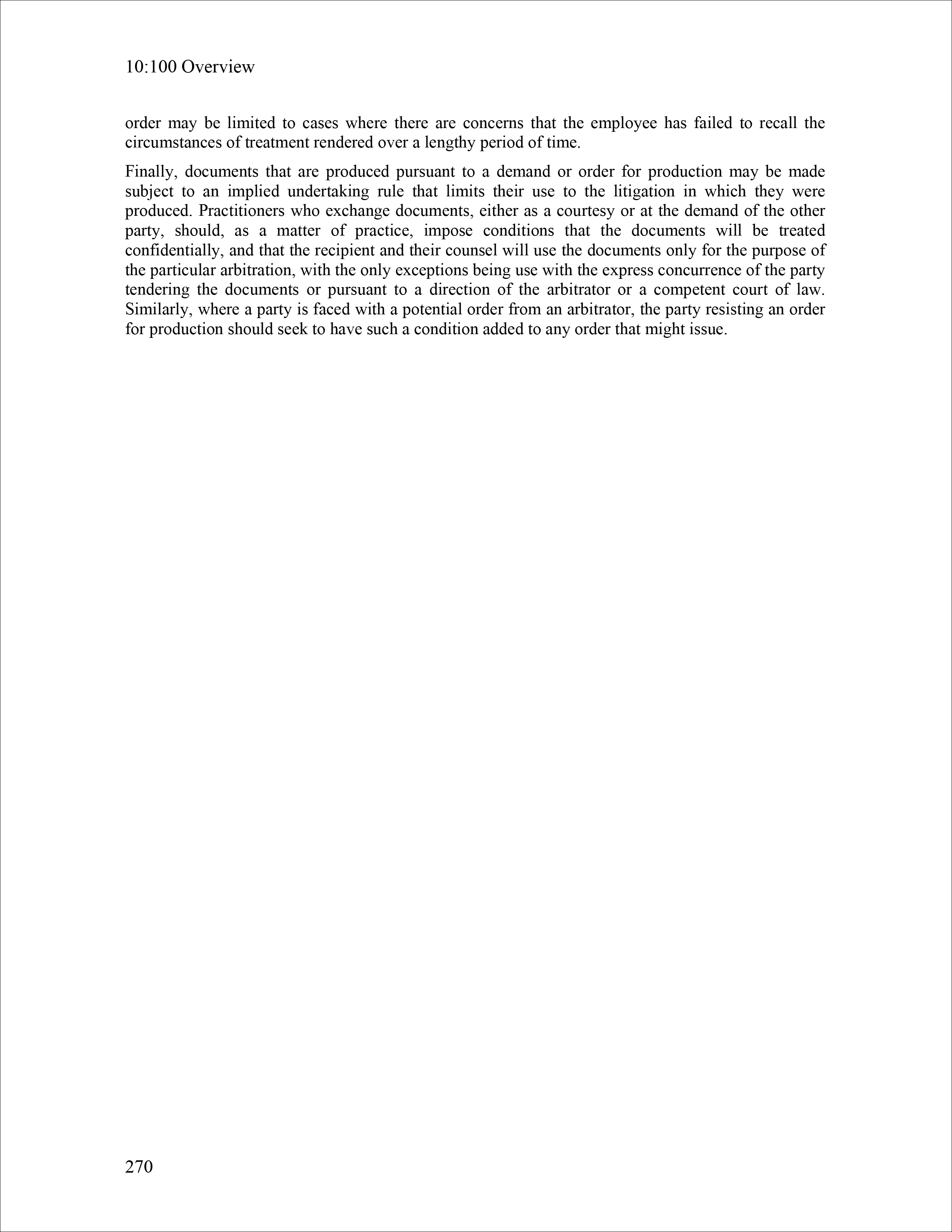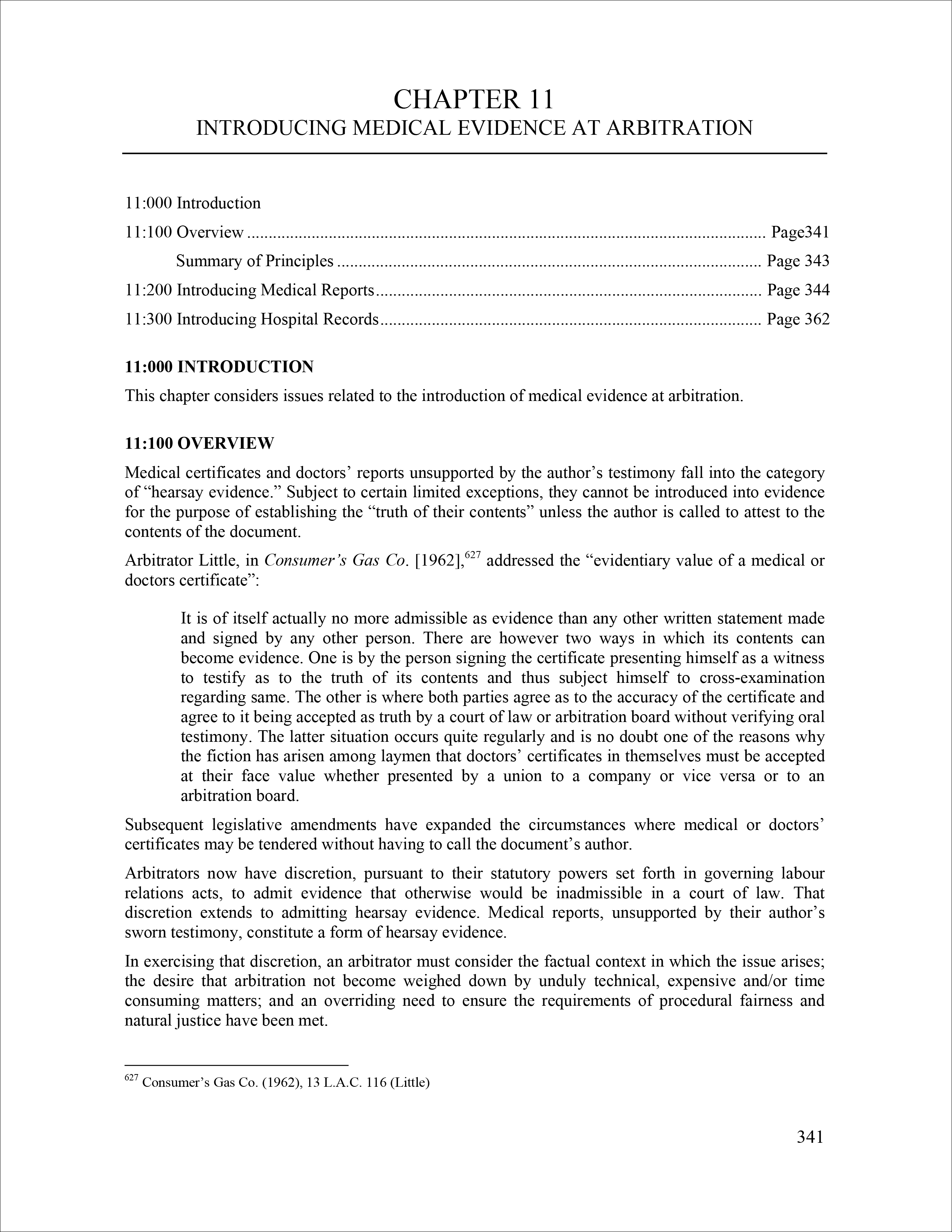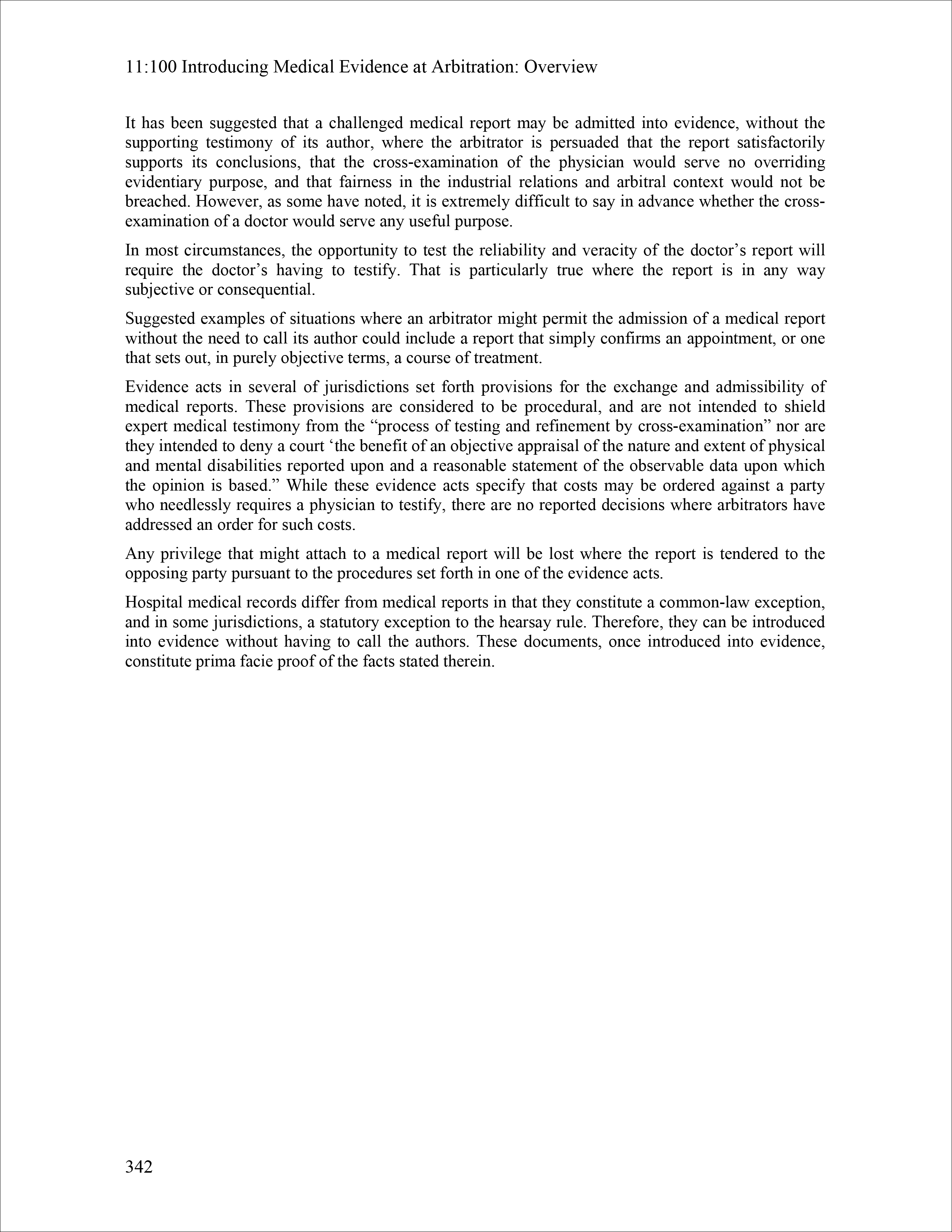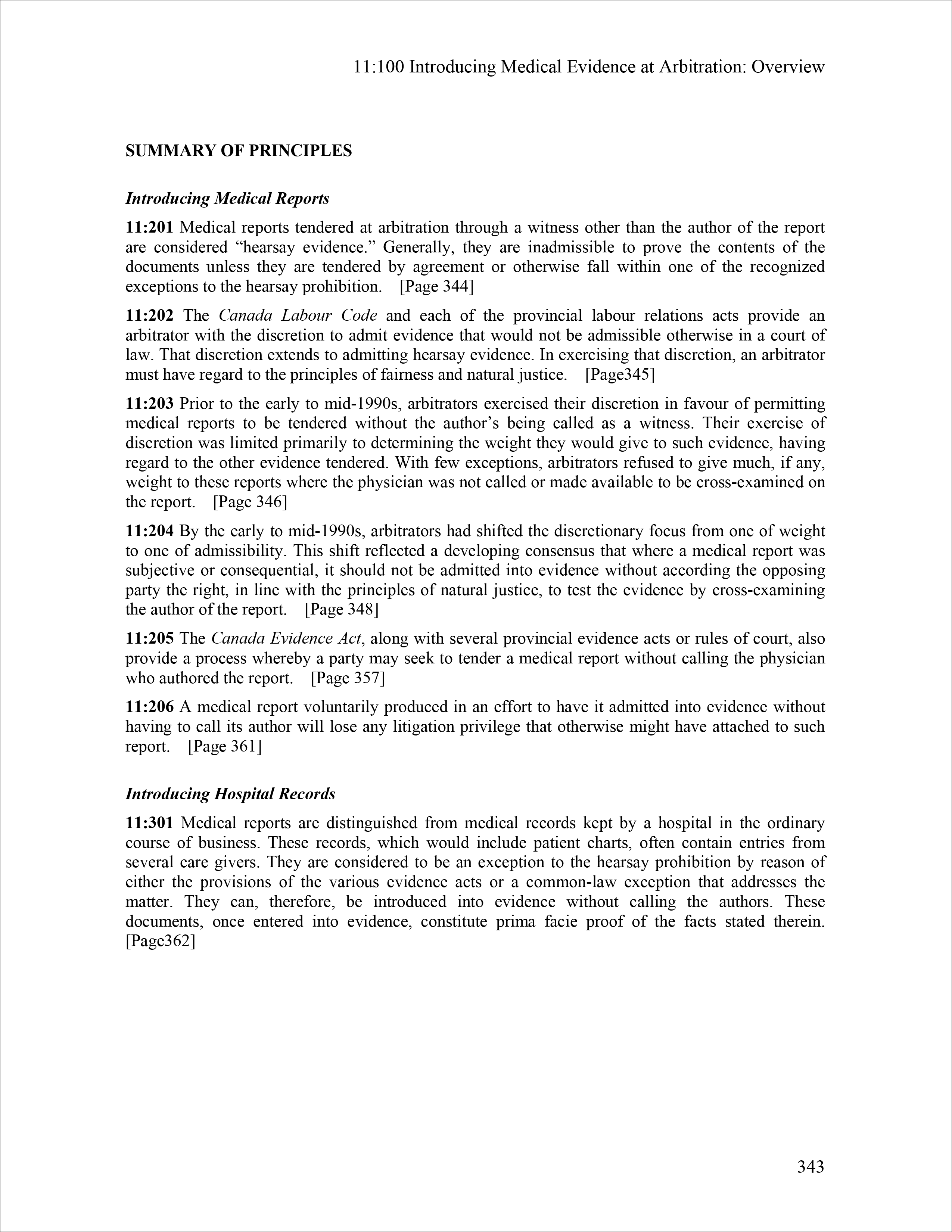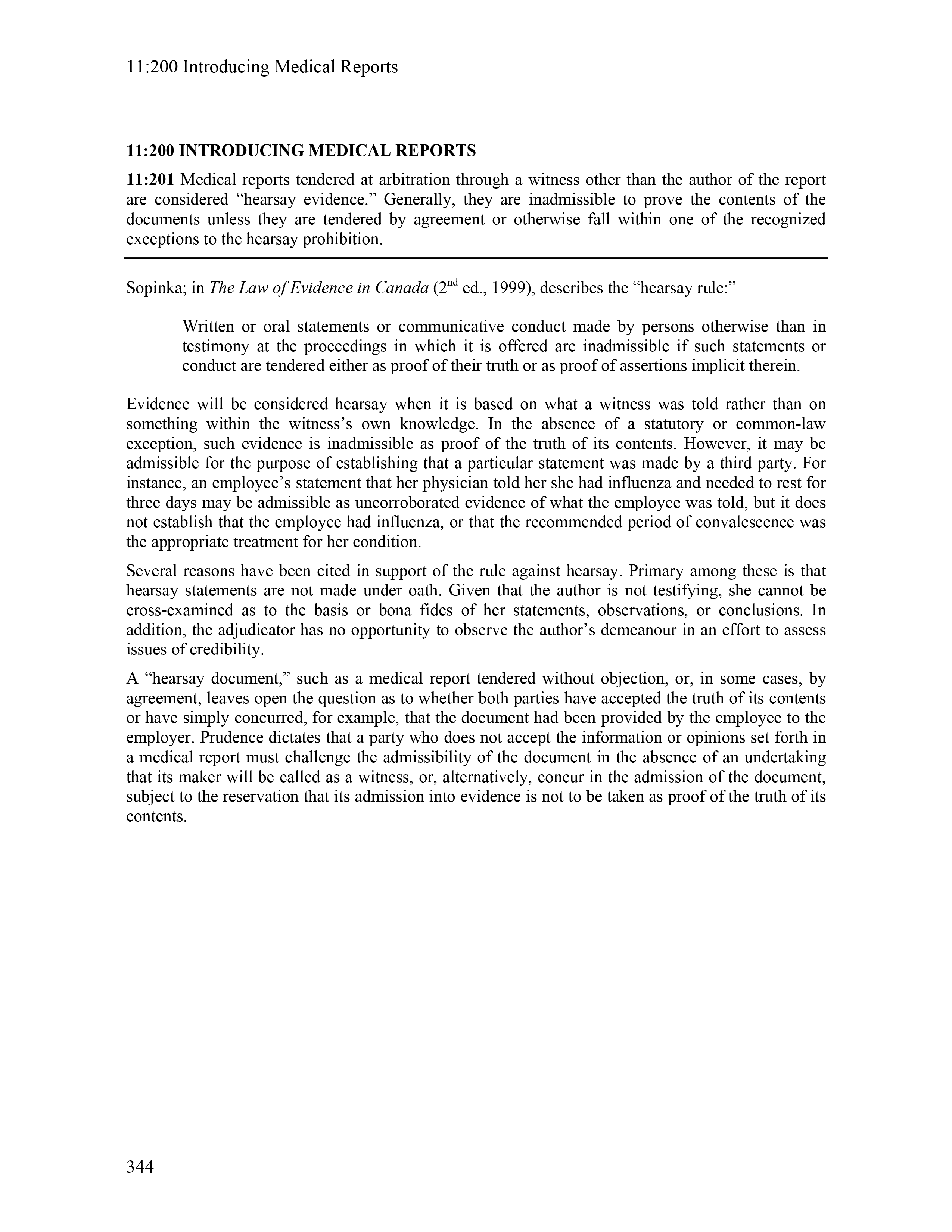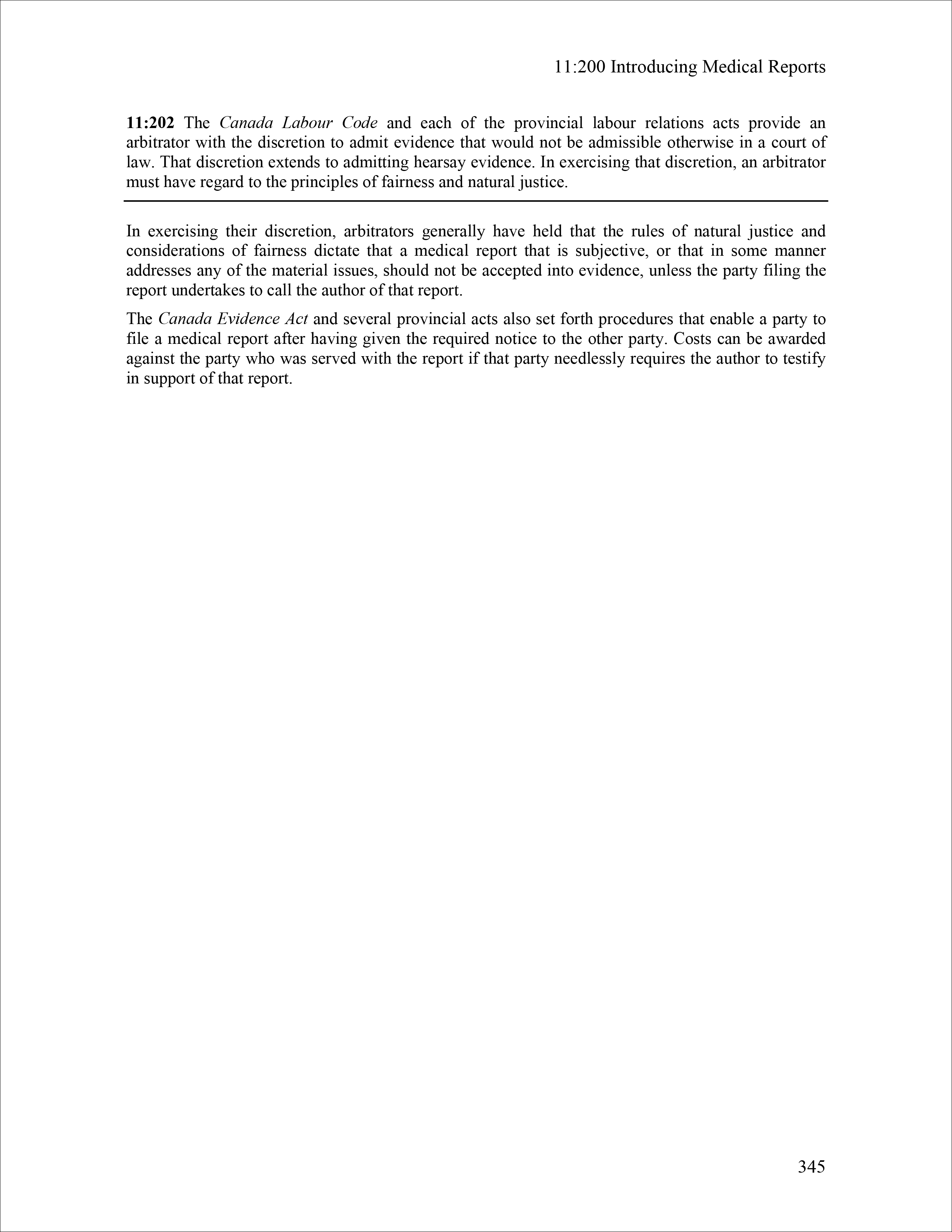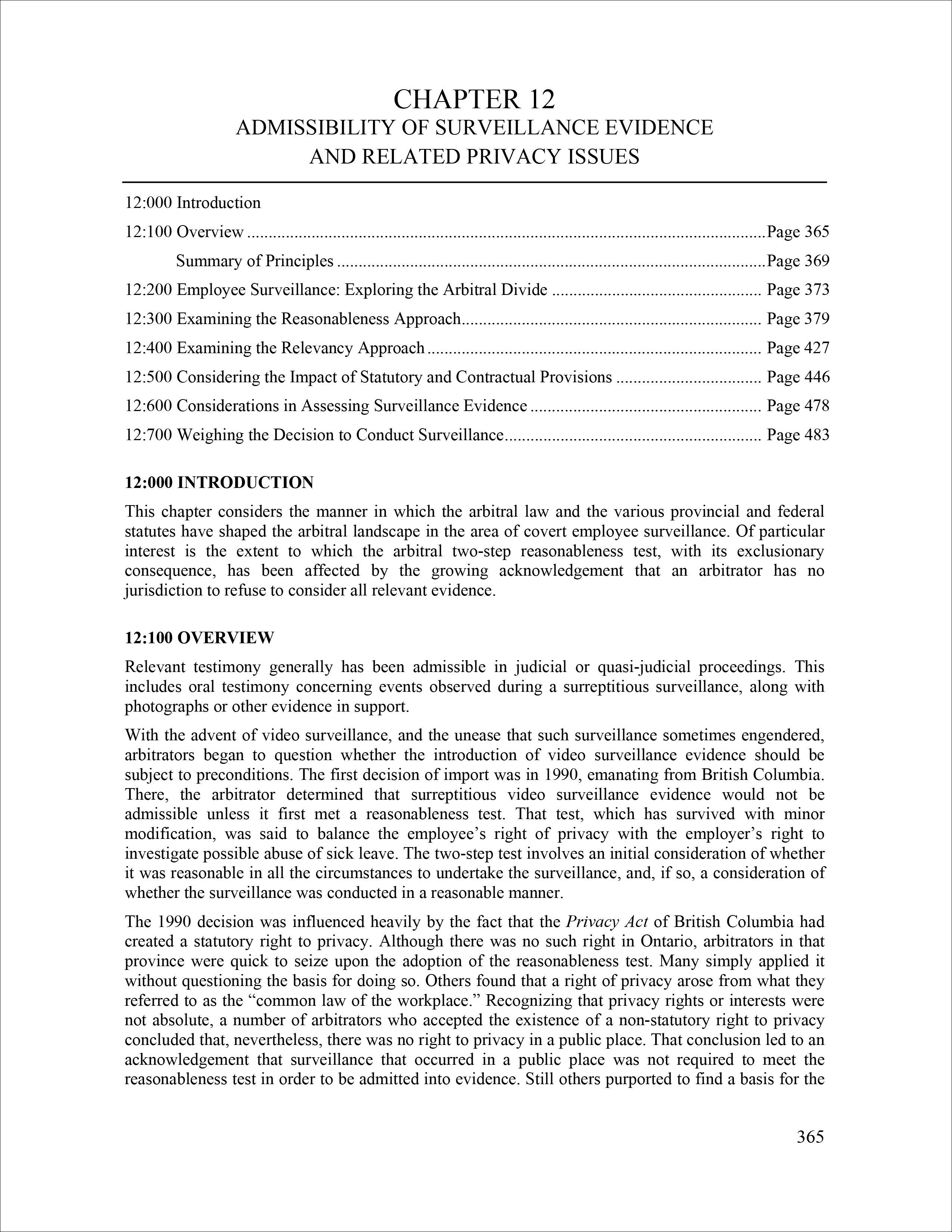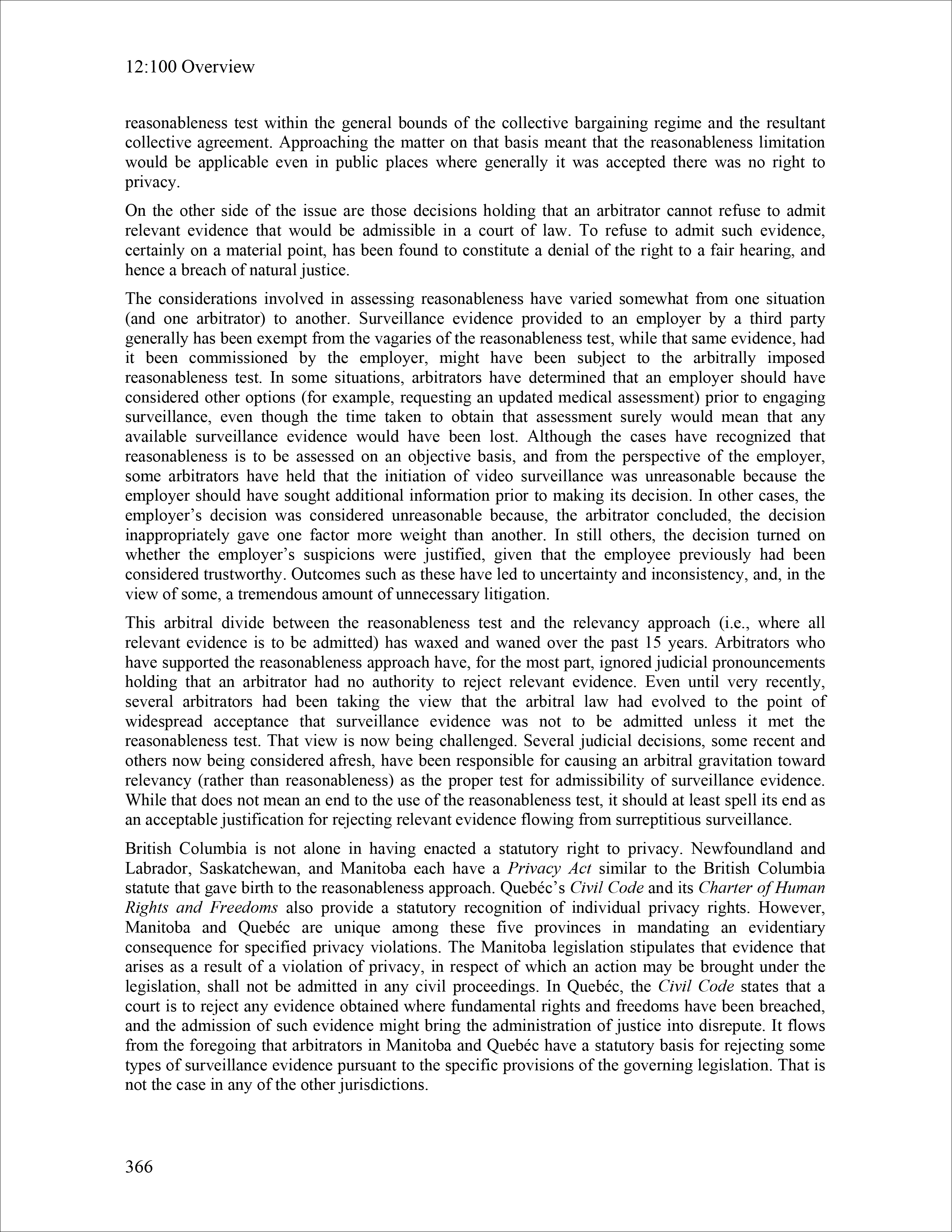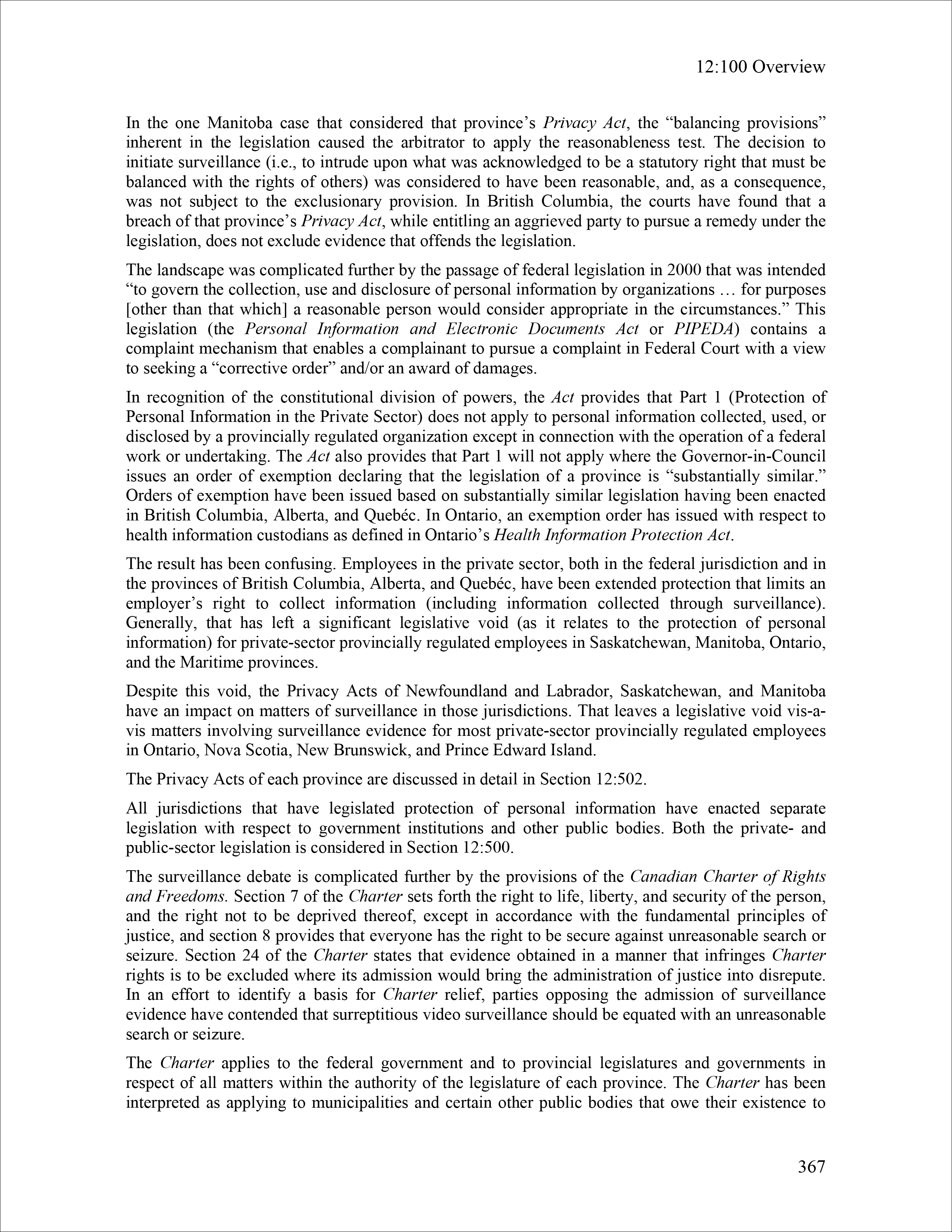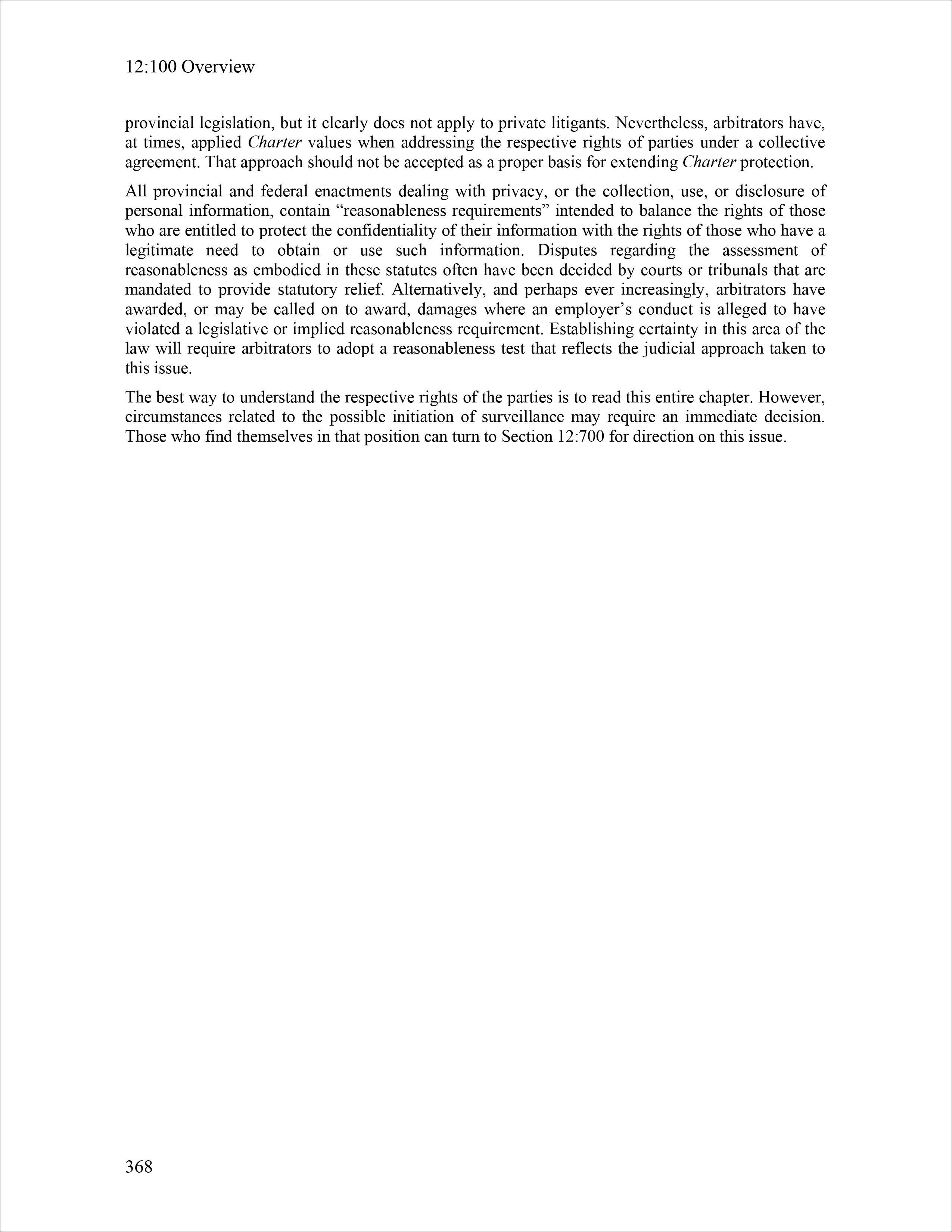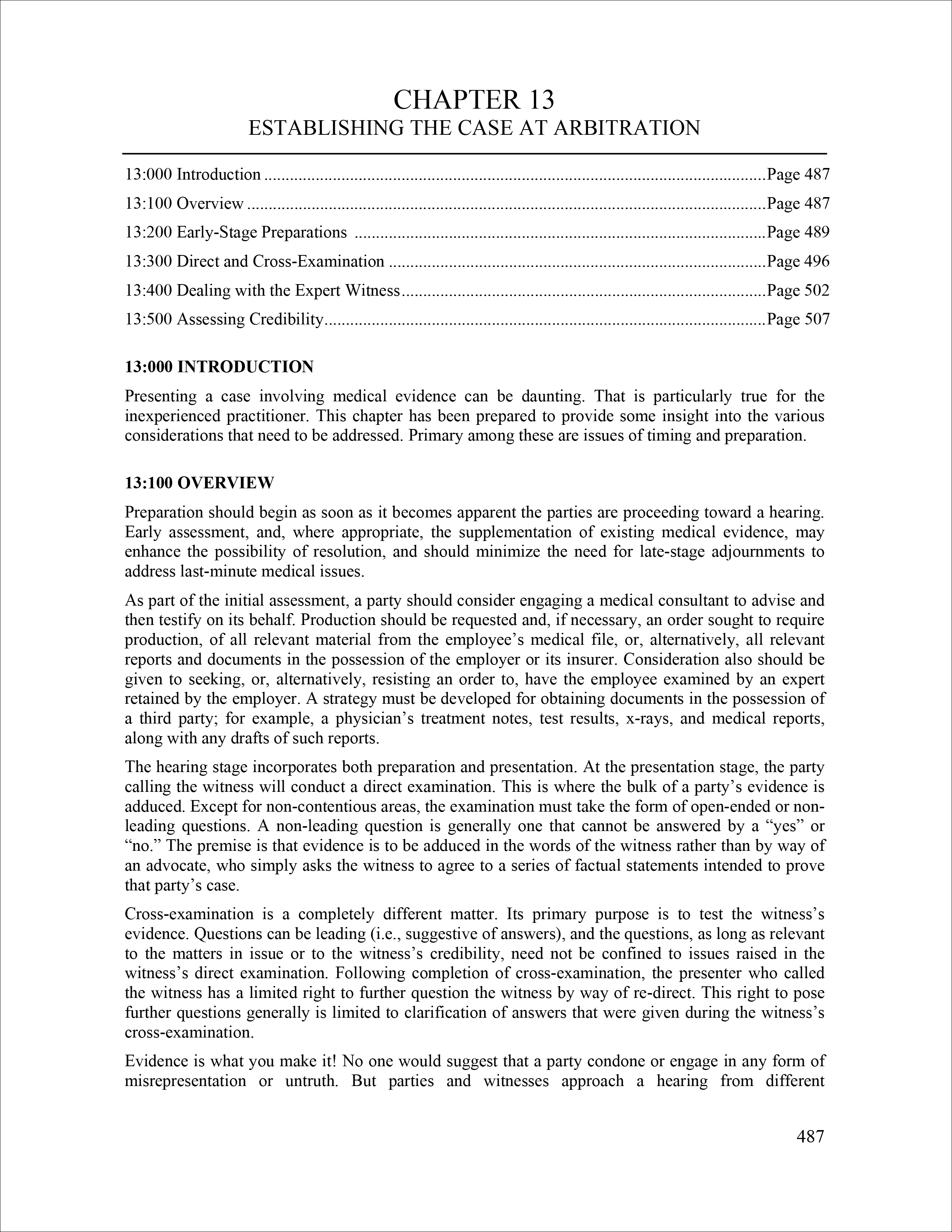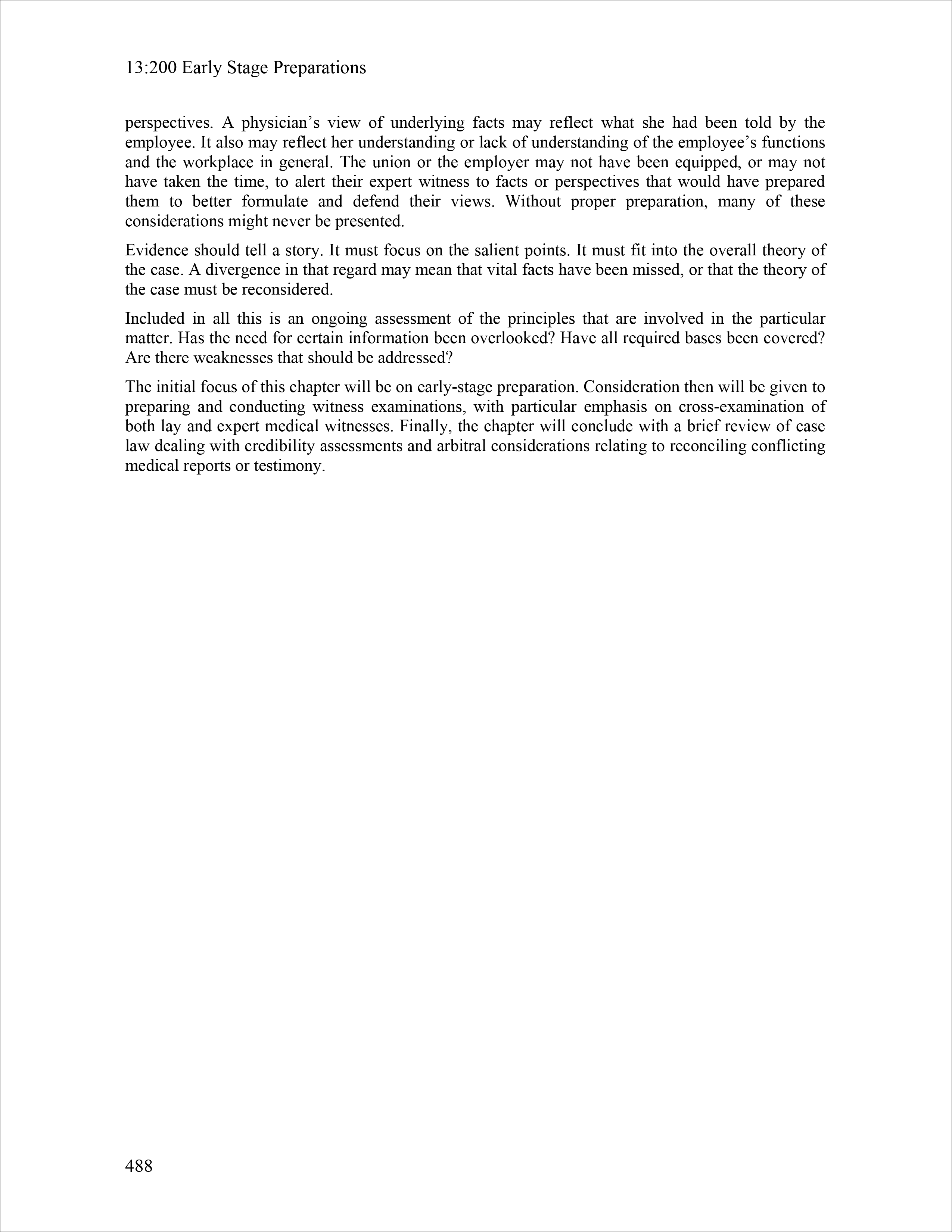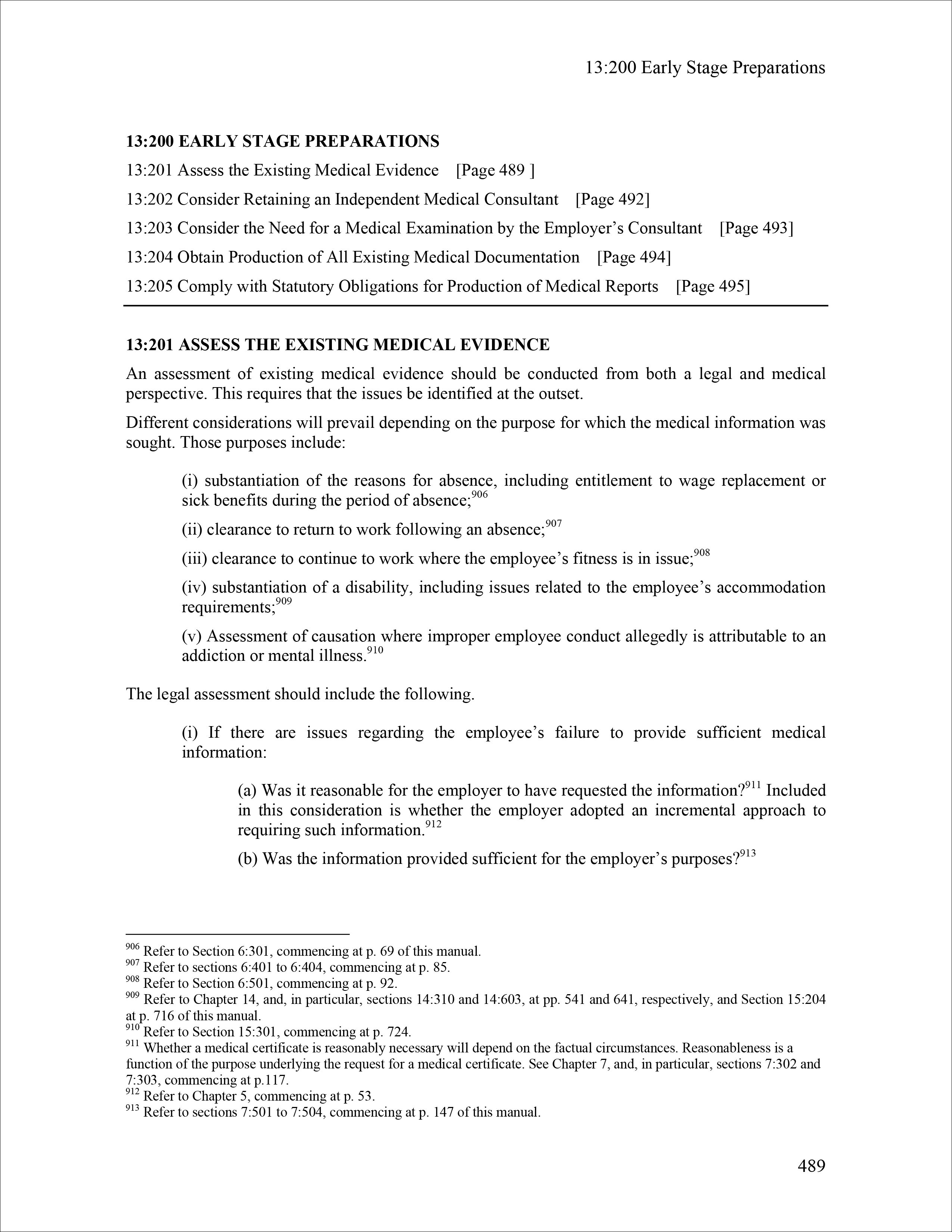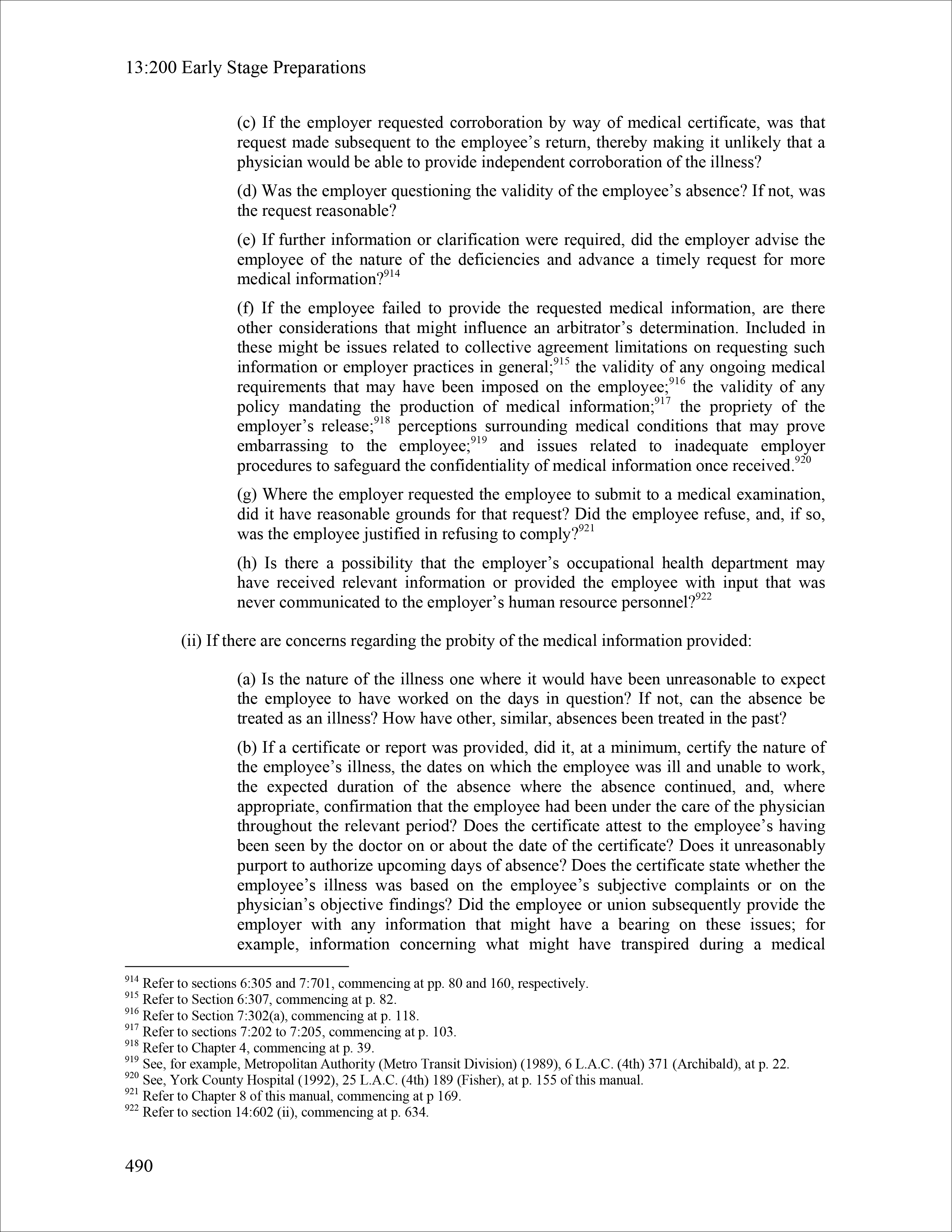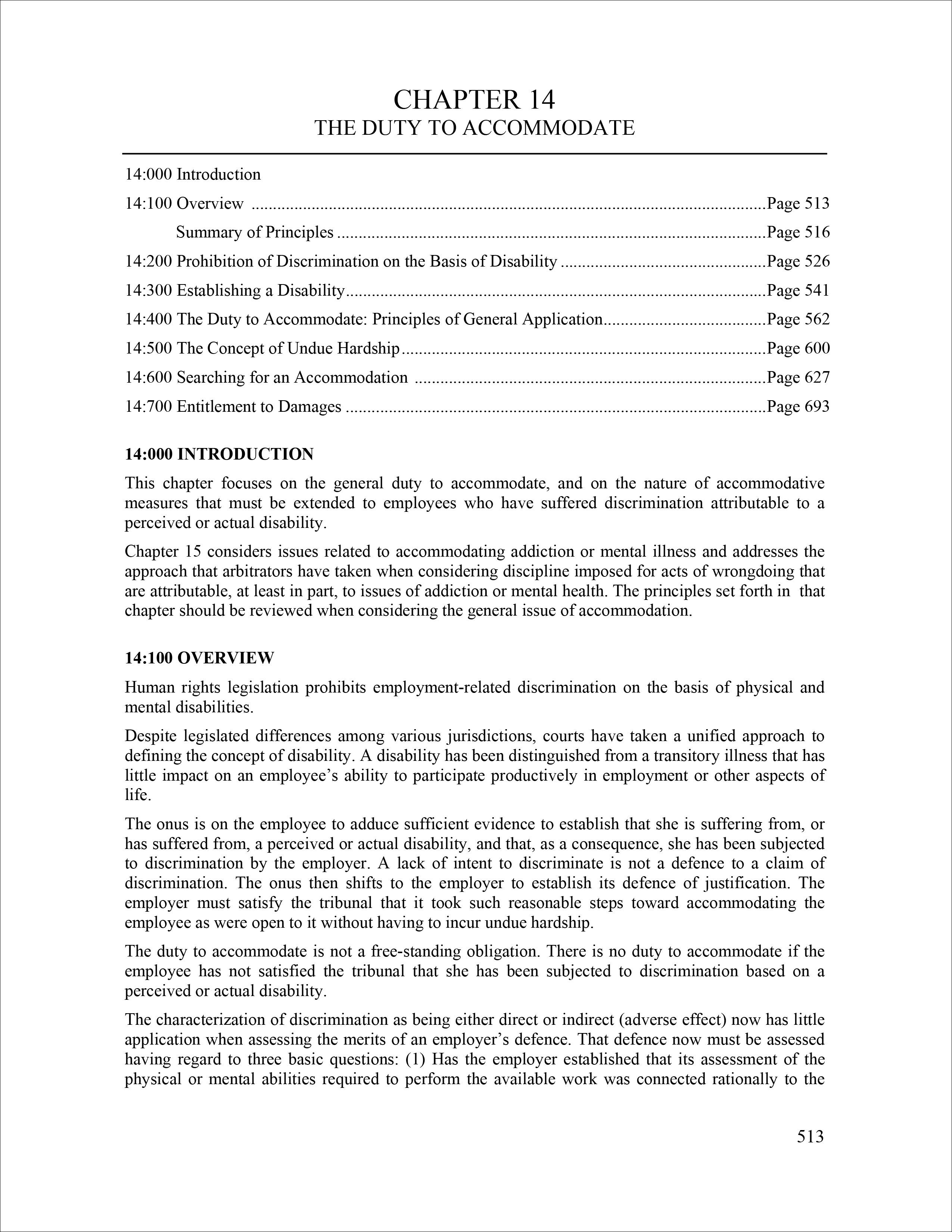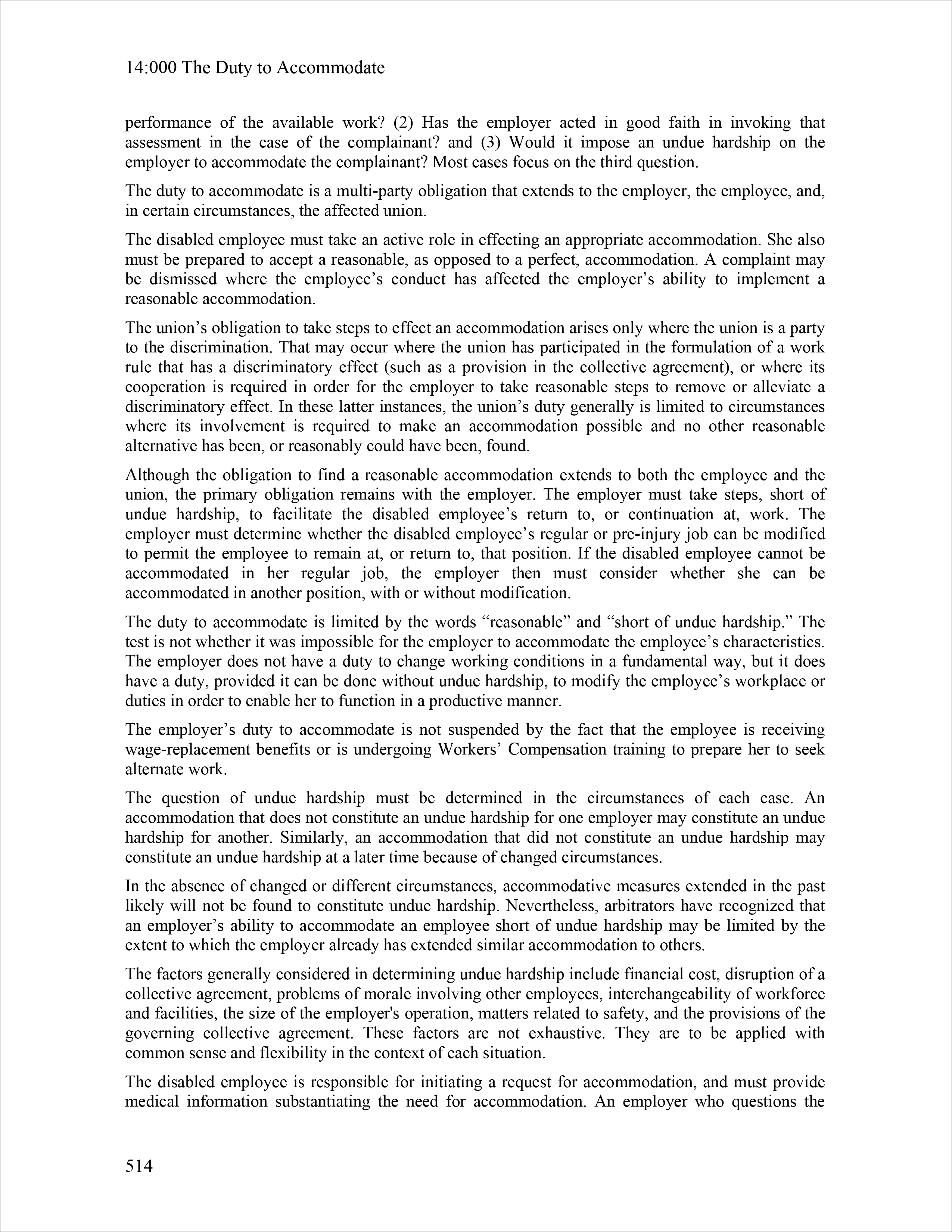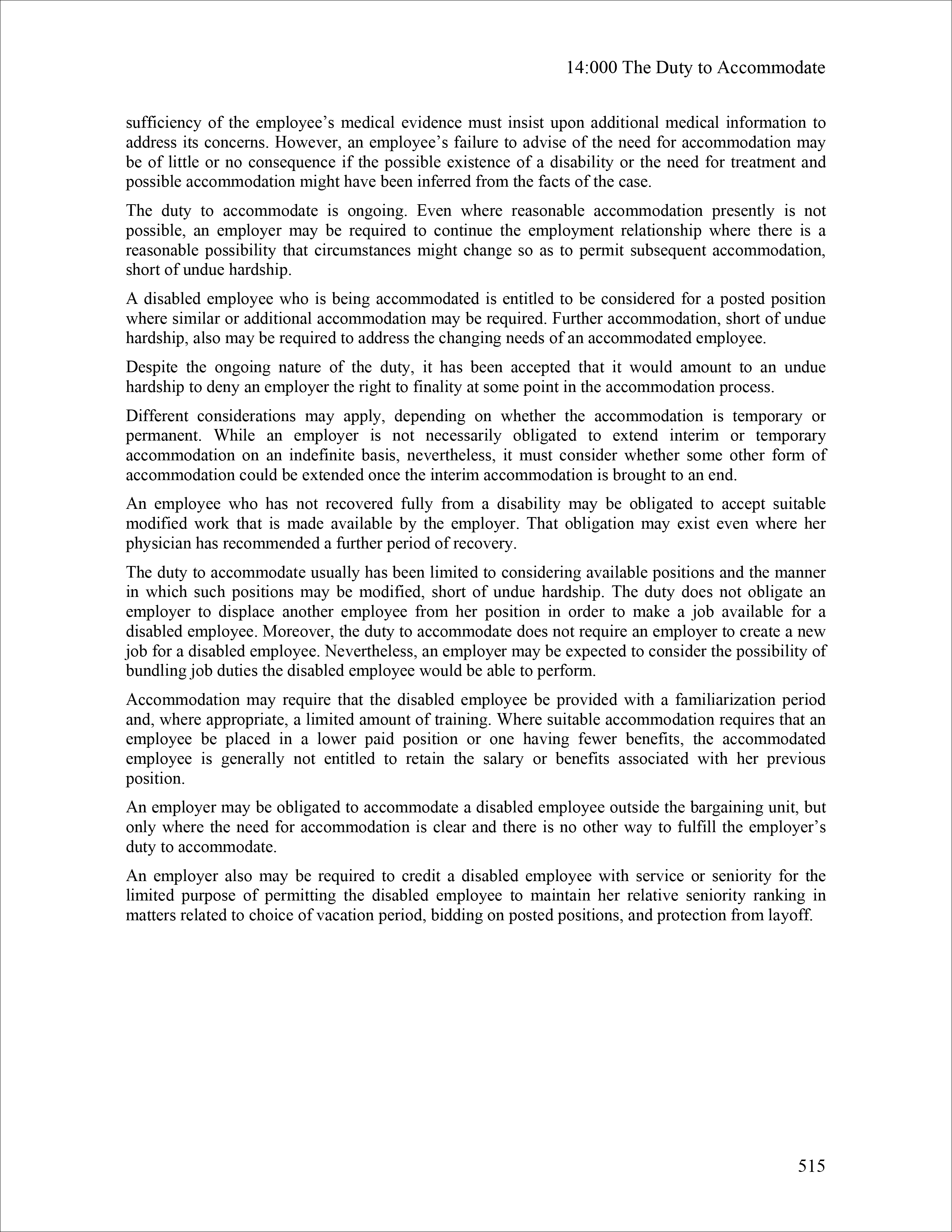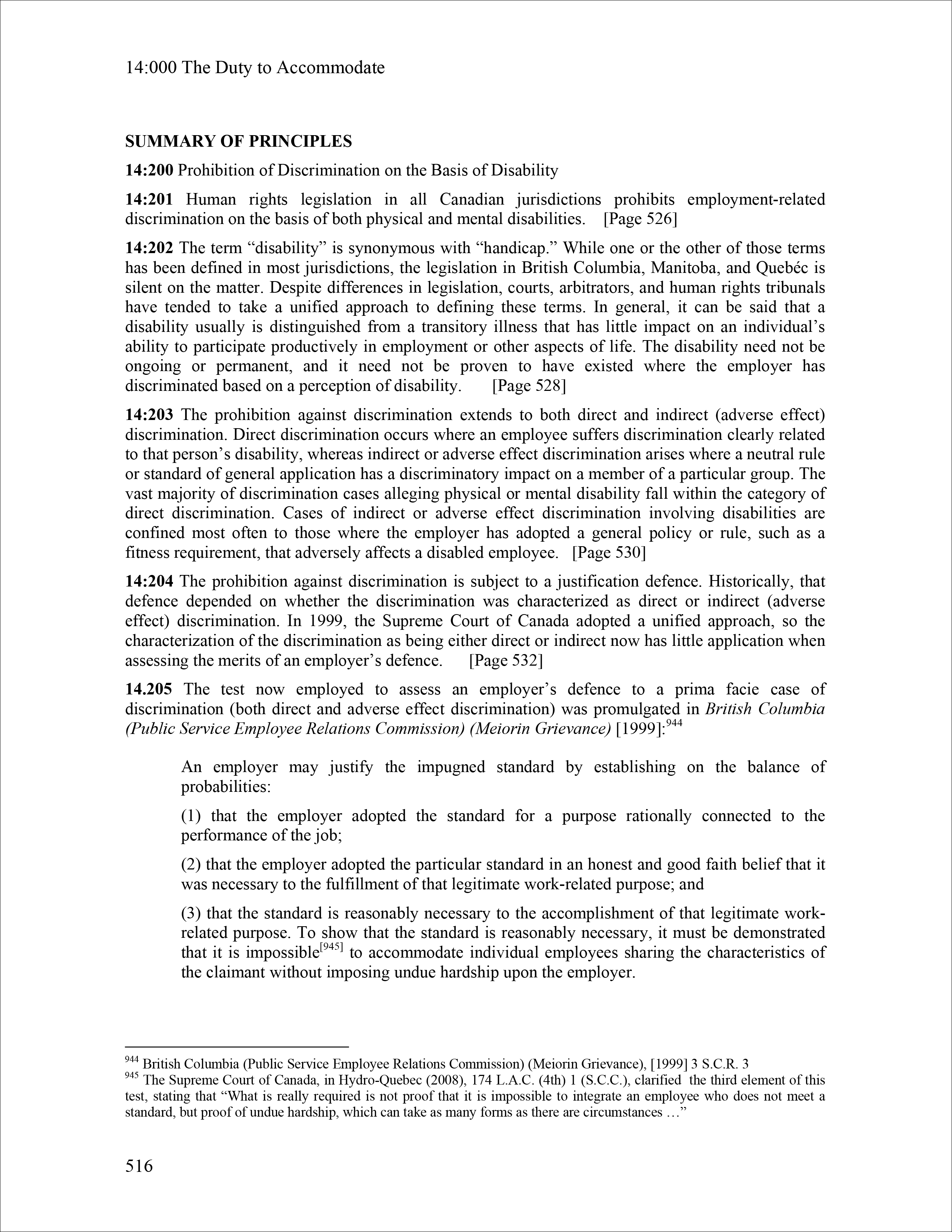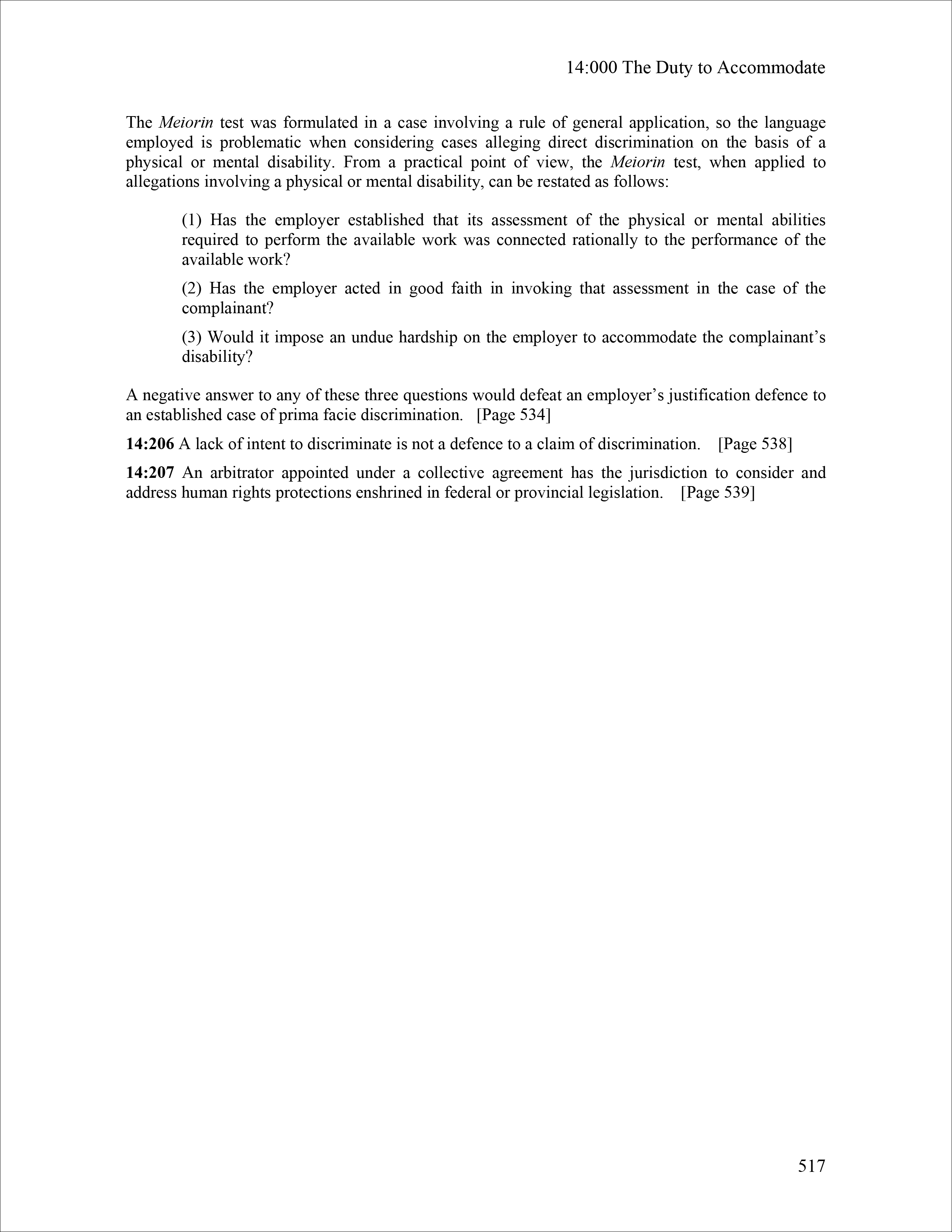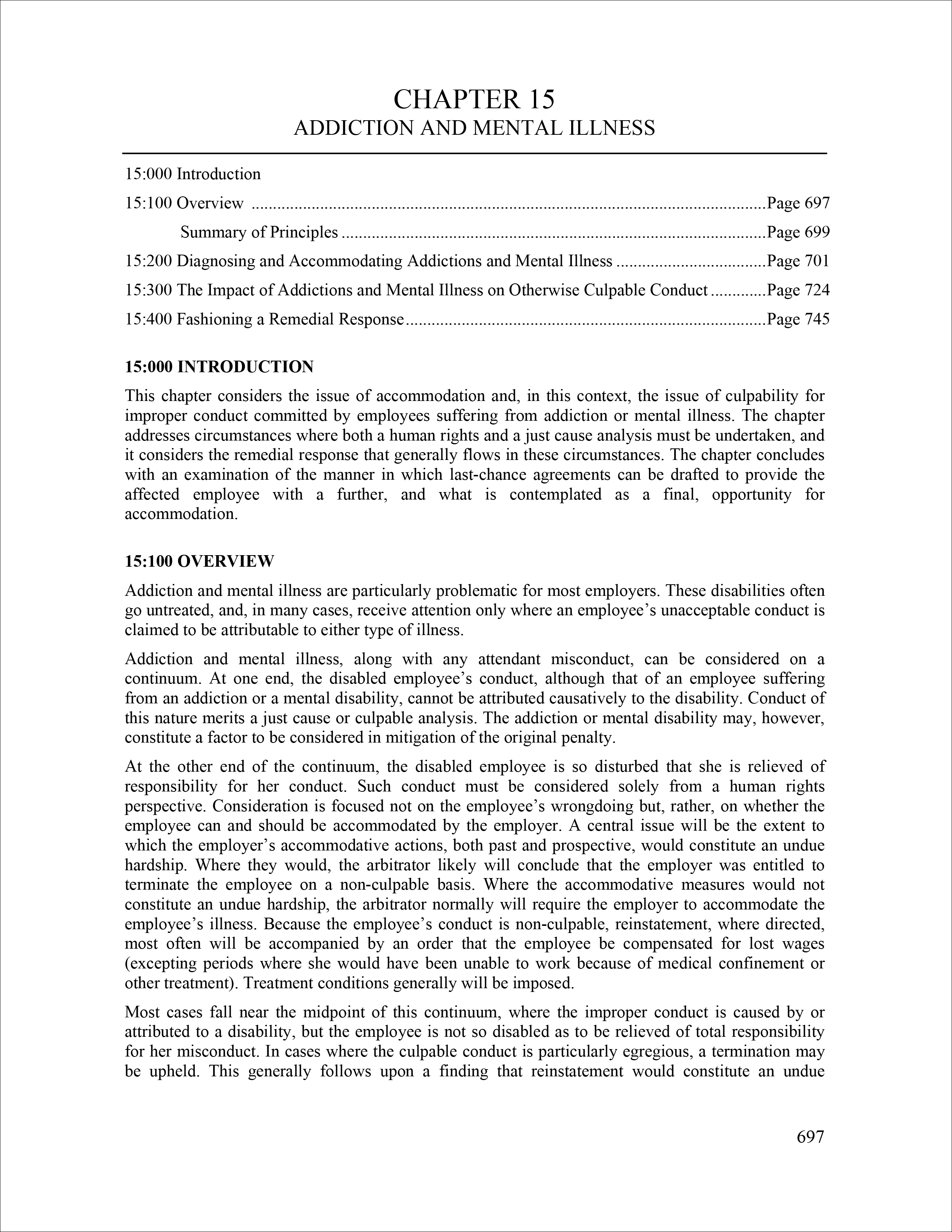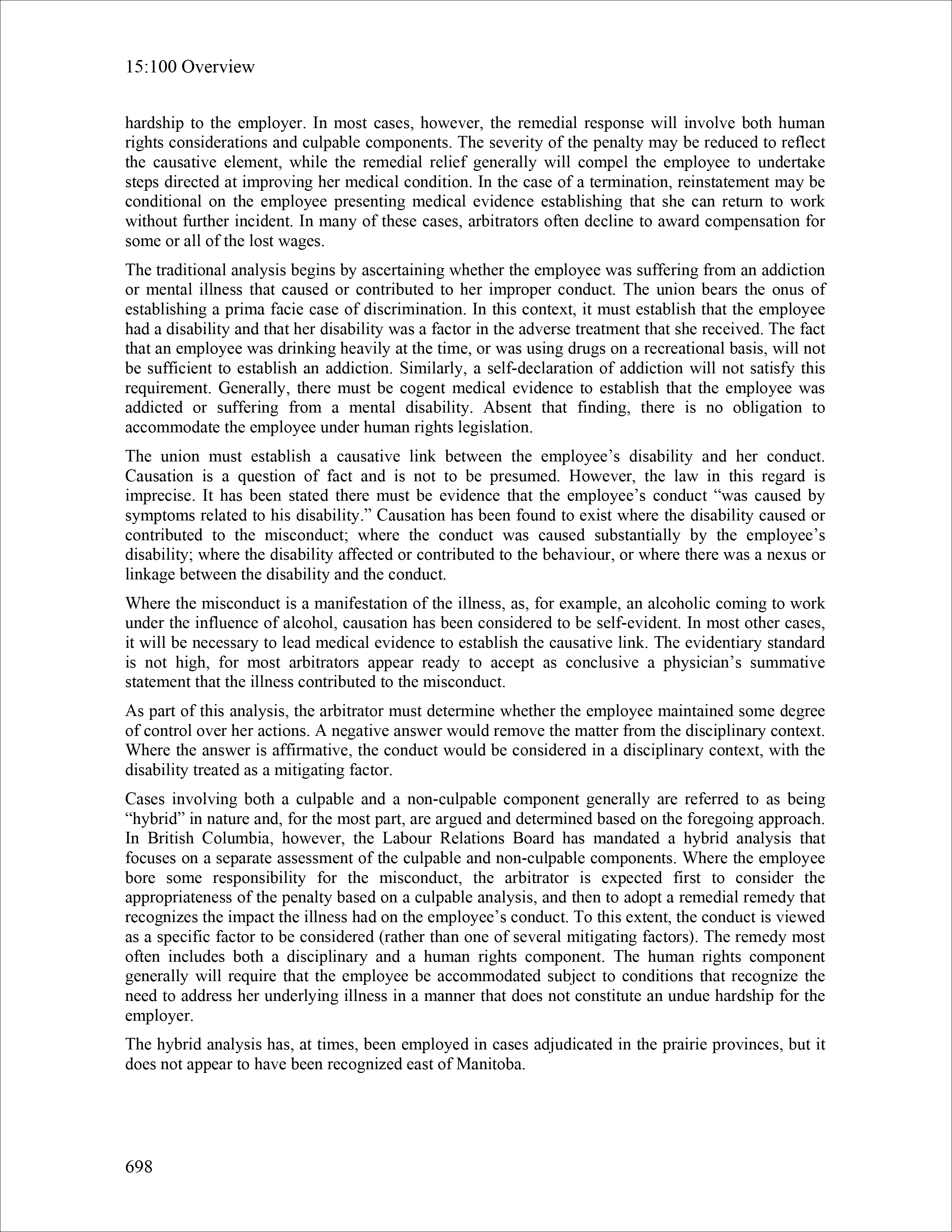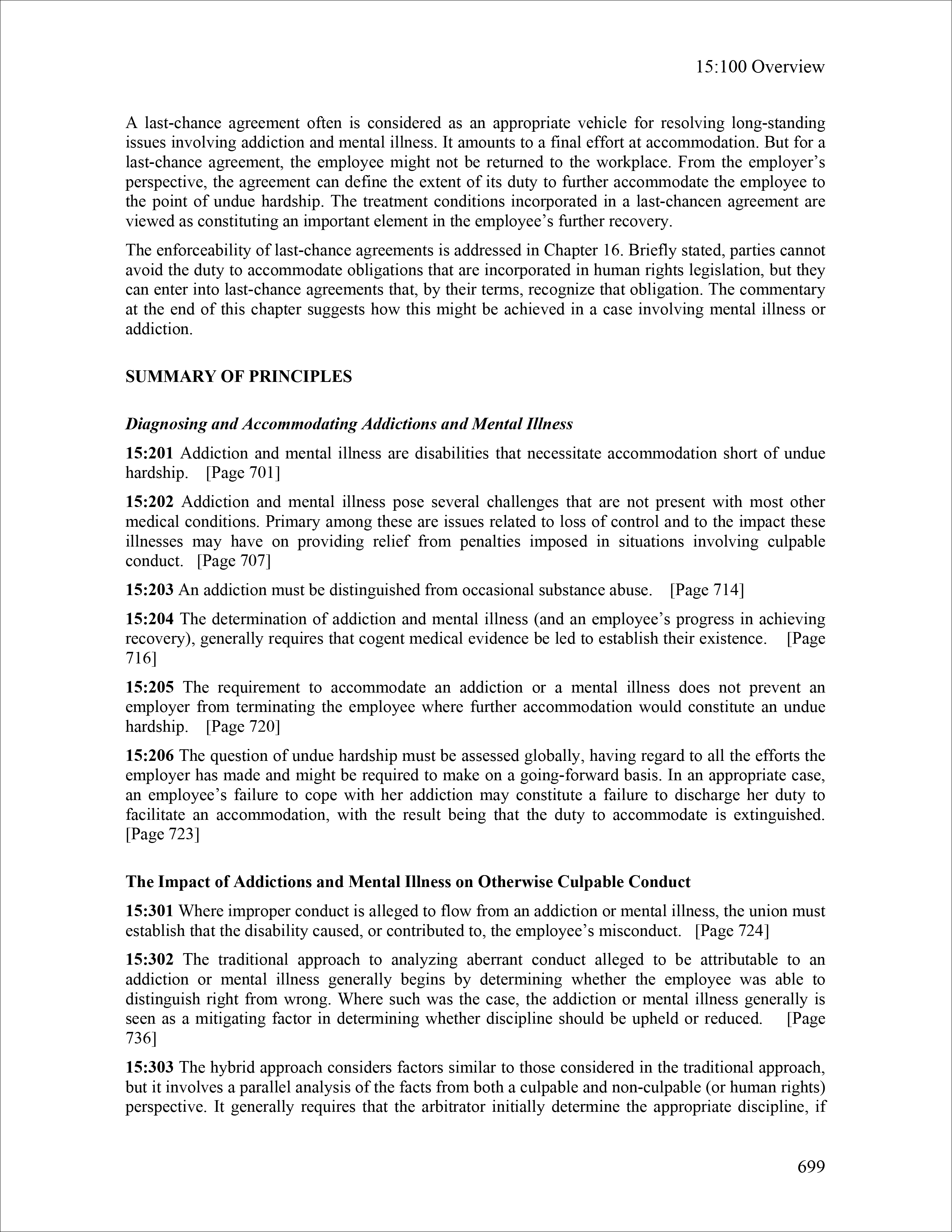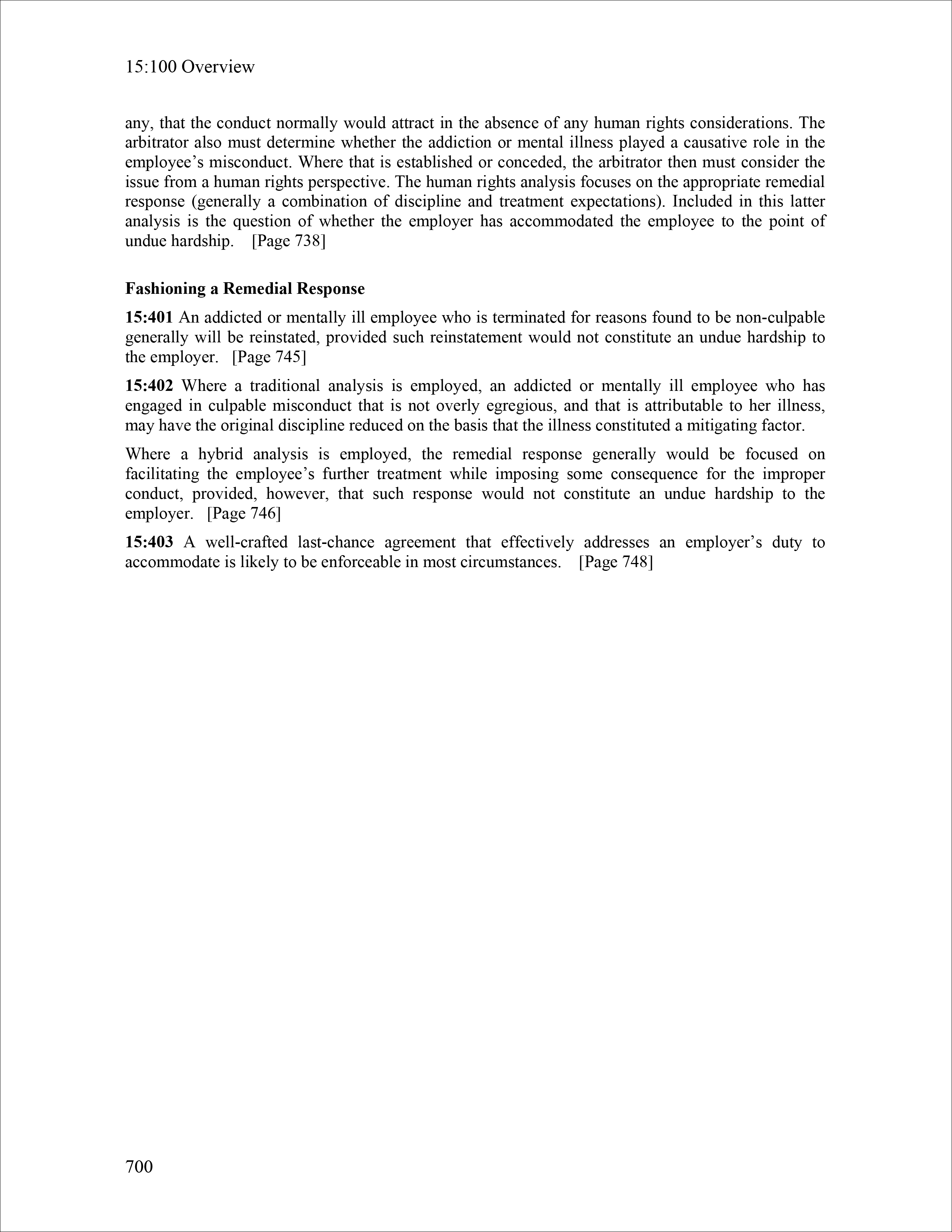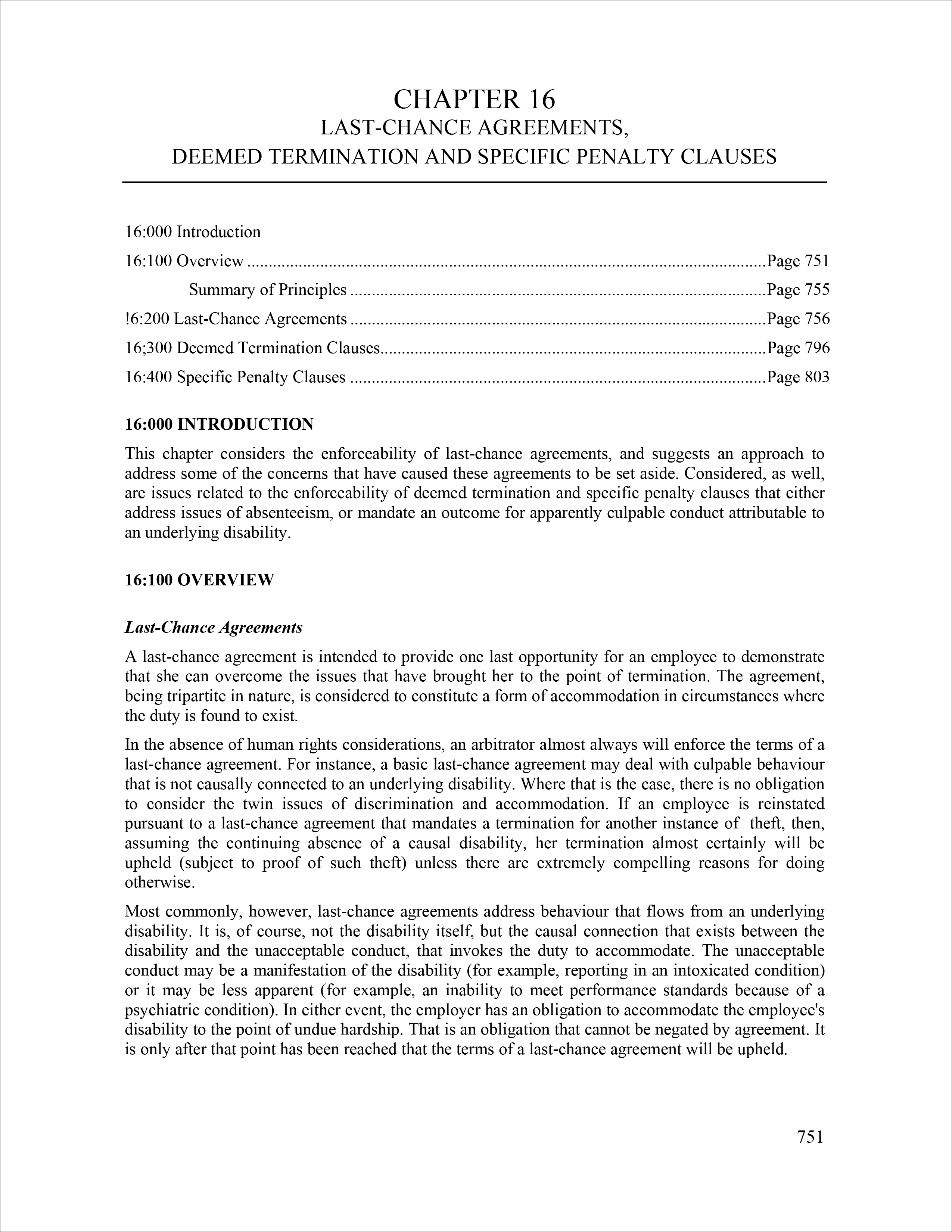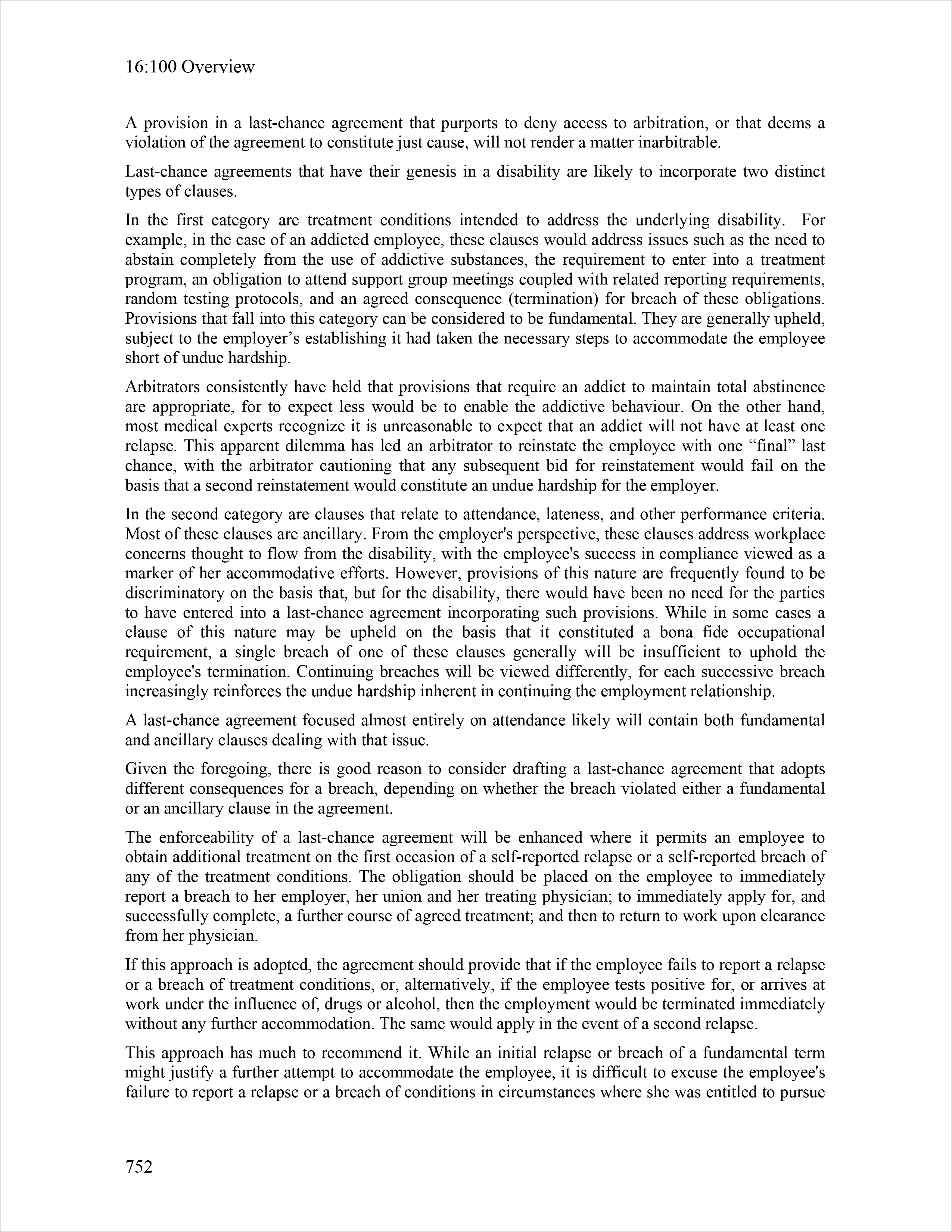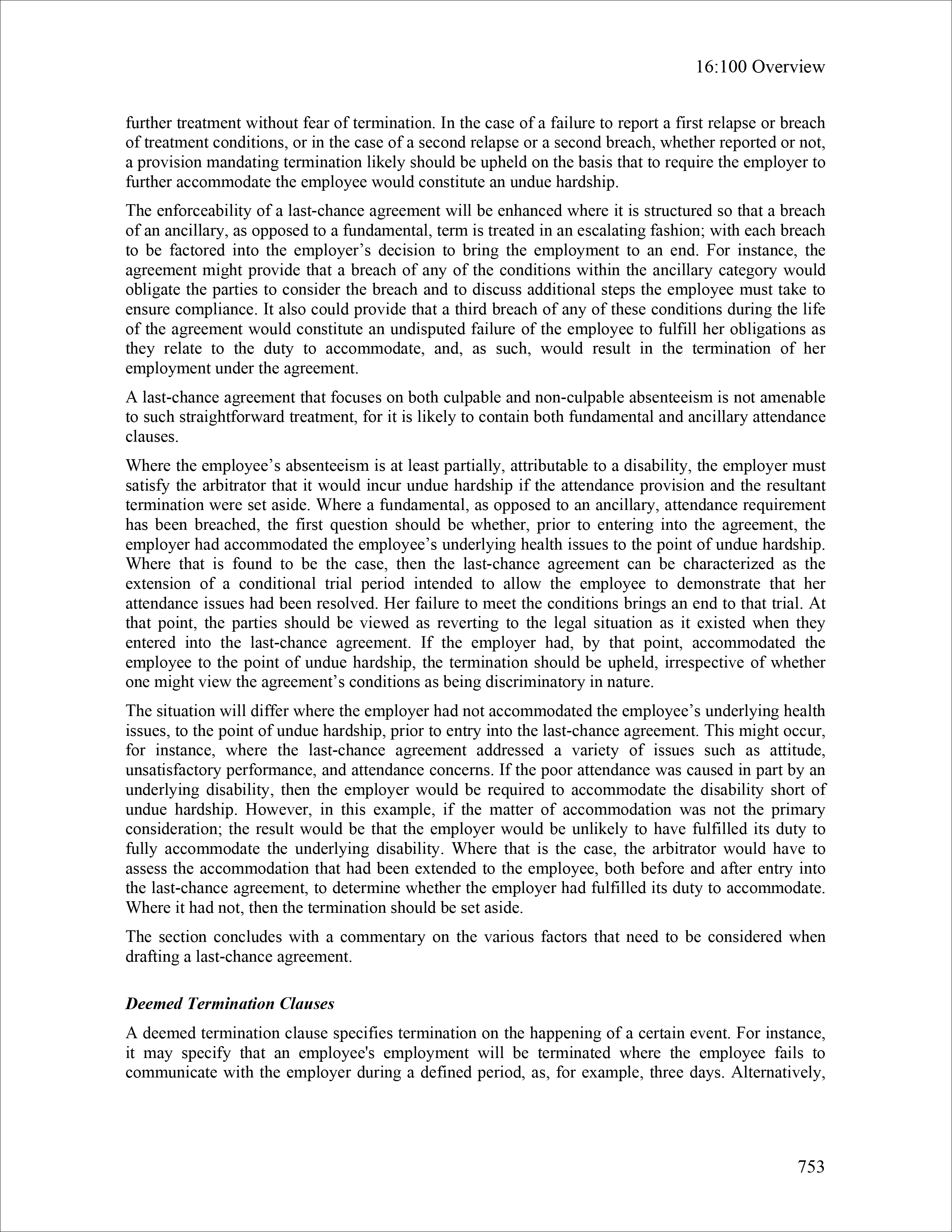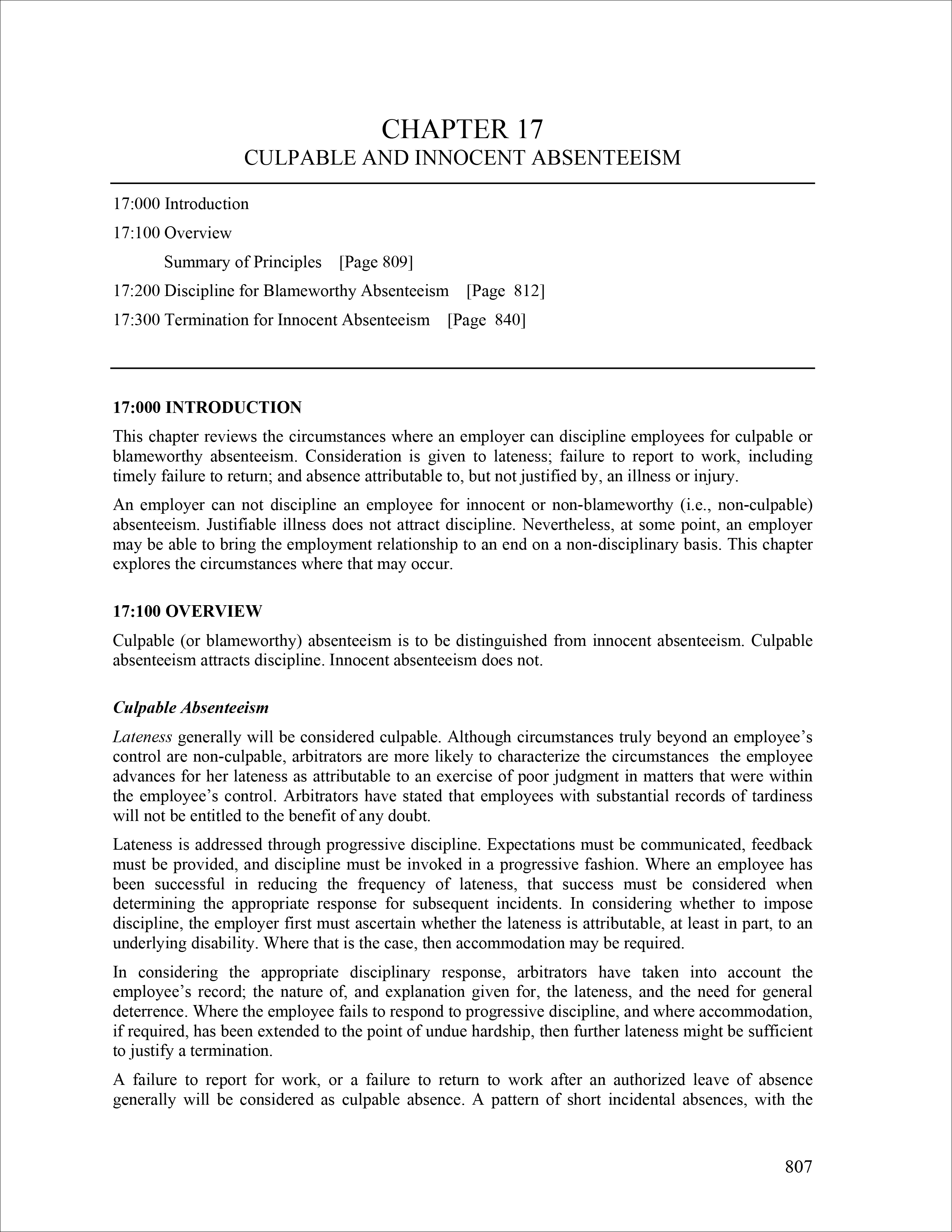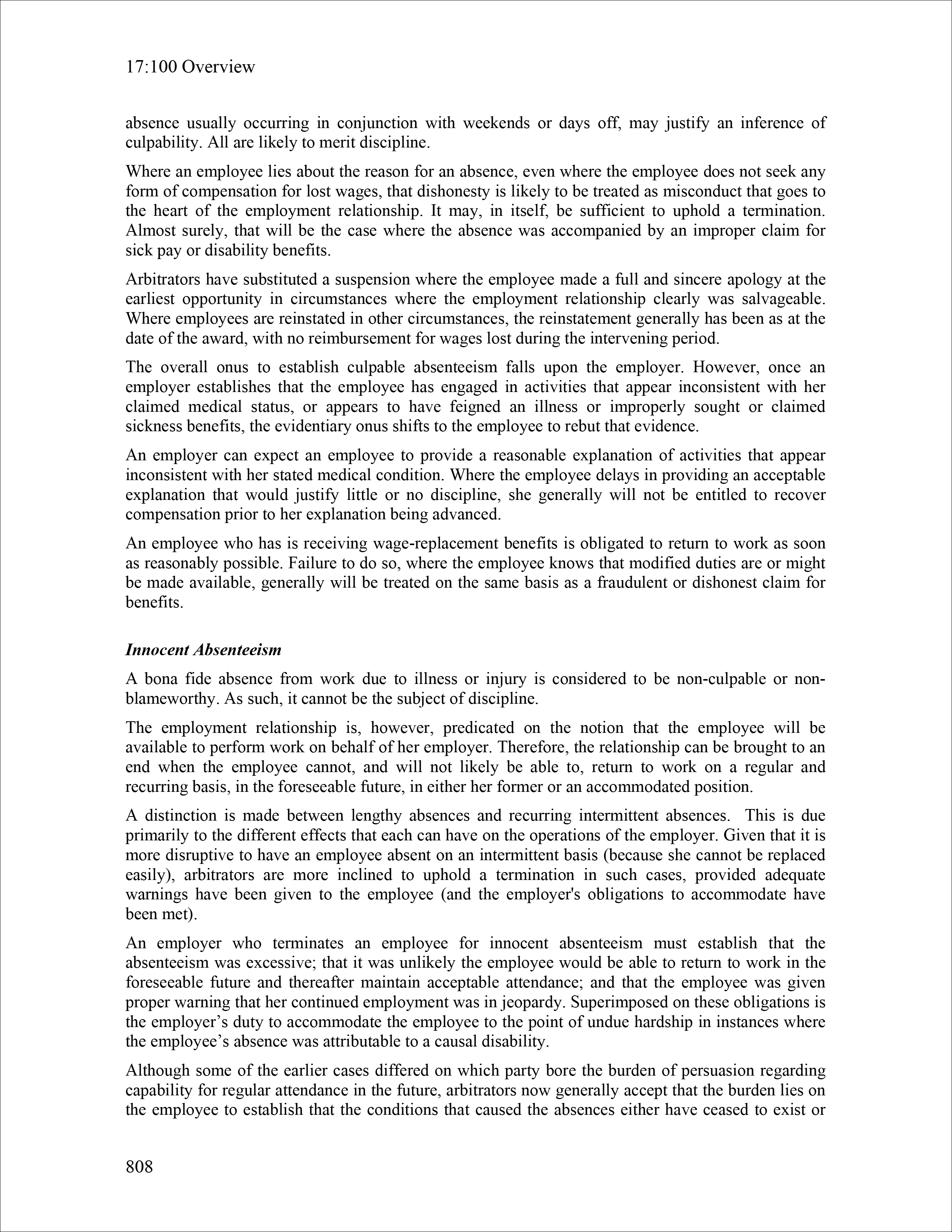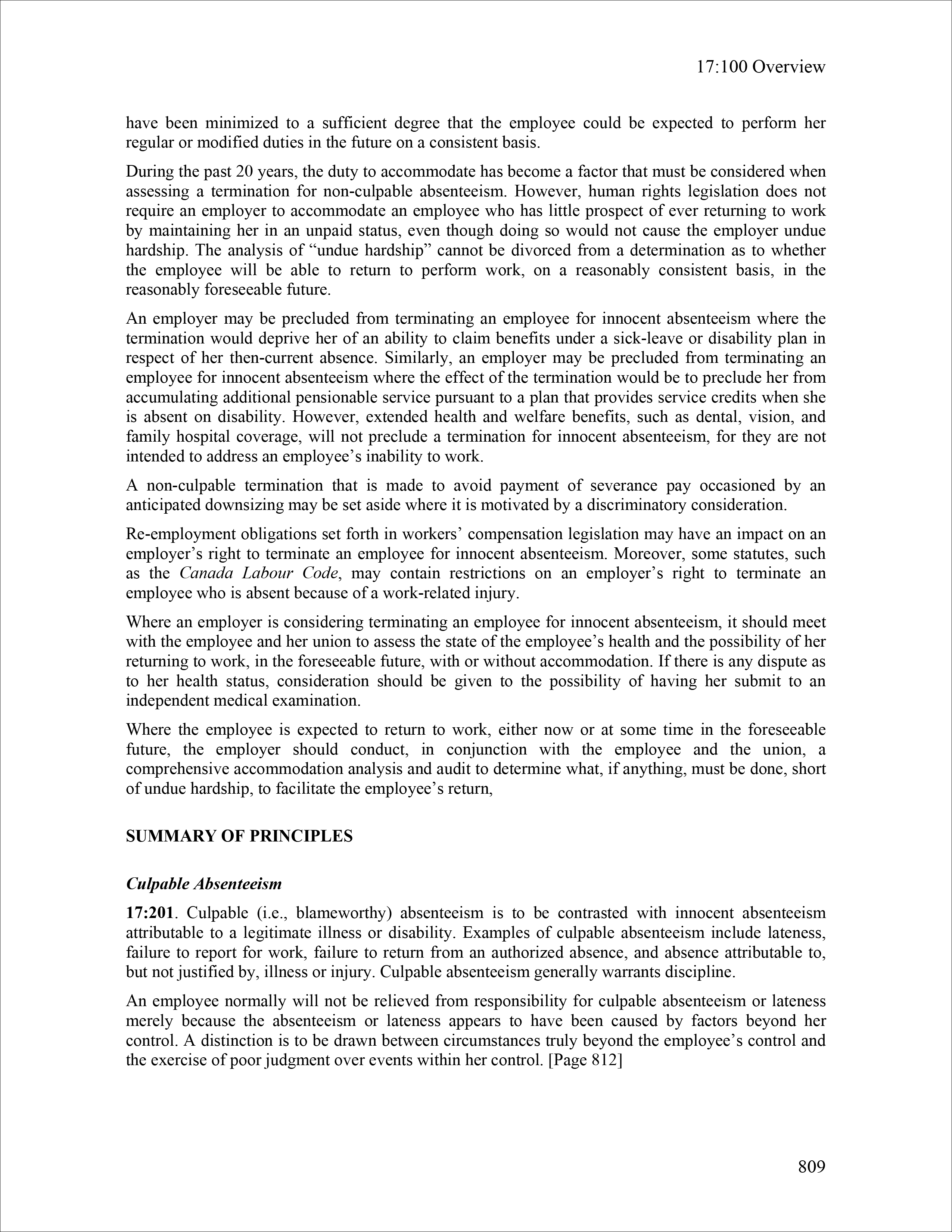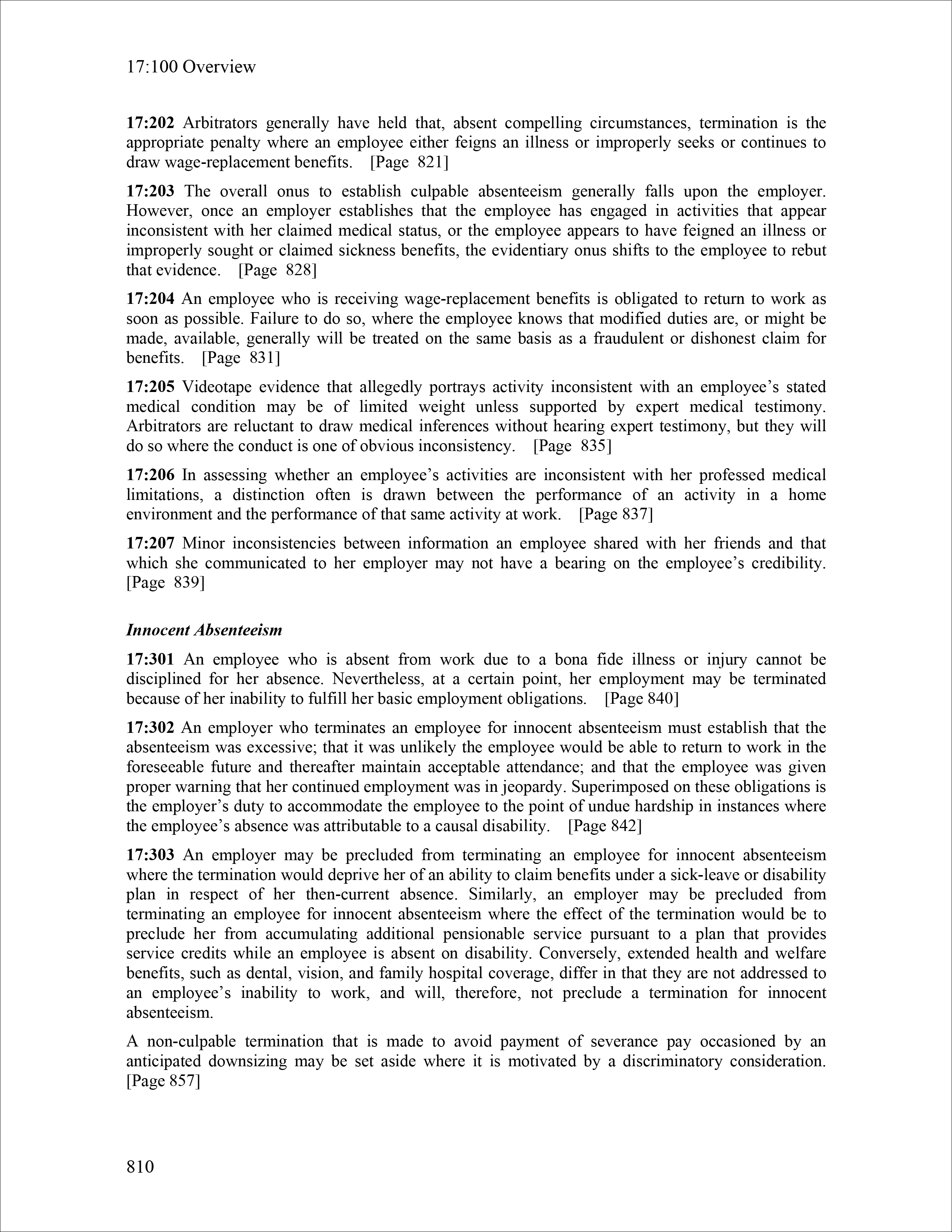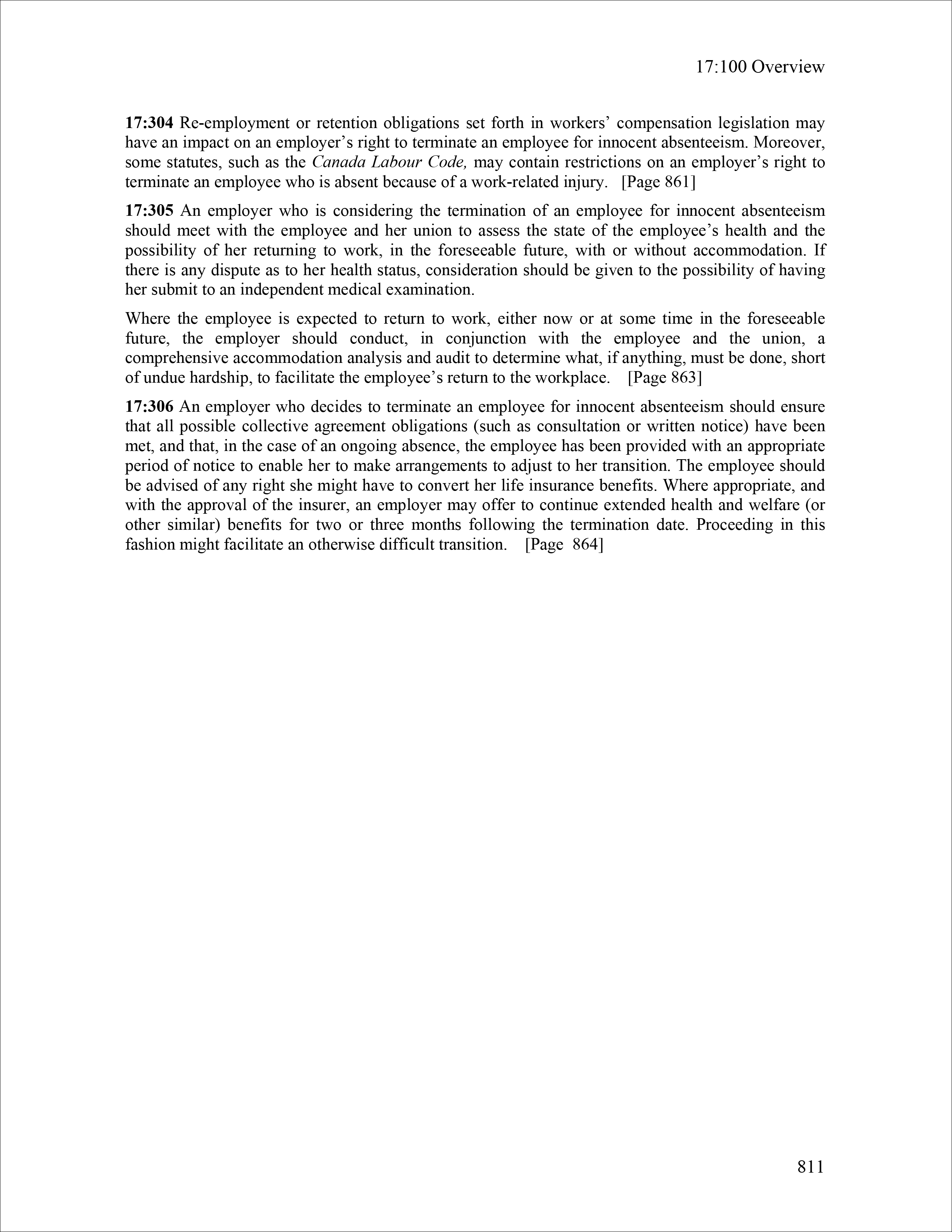 ROTATE YOUR DEVICE SIDEWAYS TO ENLARGE VIEW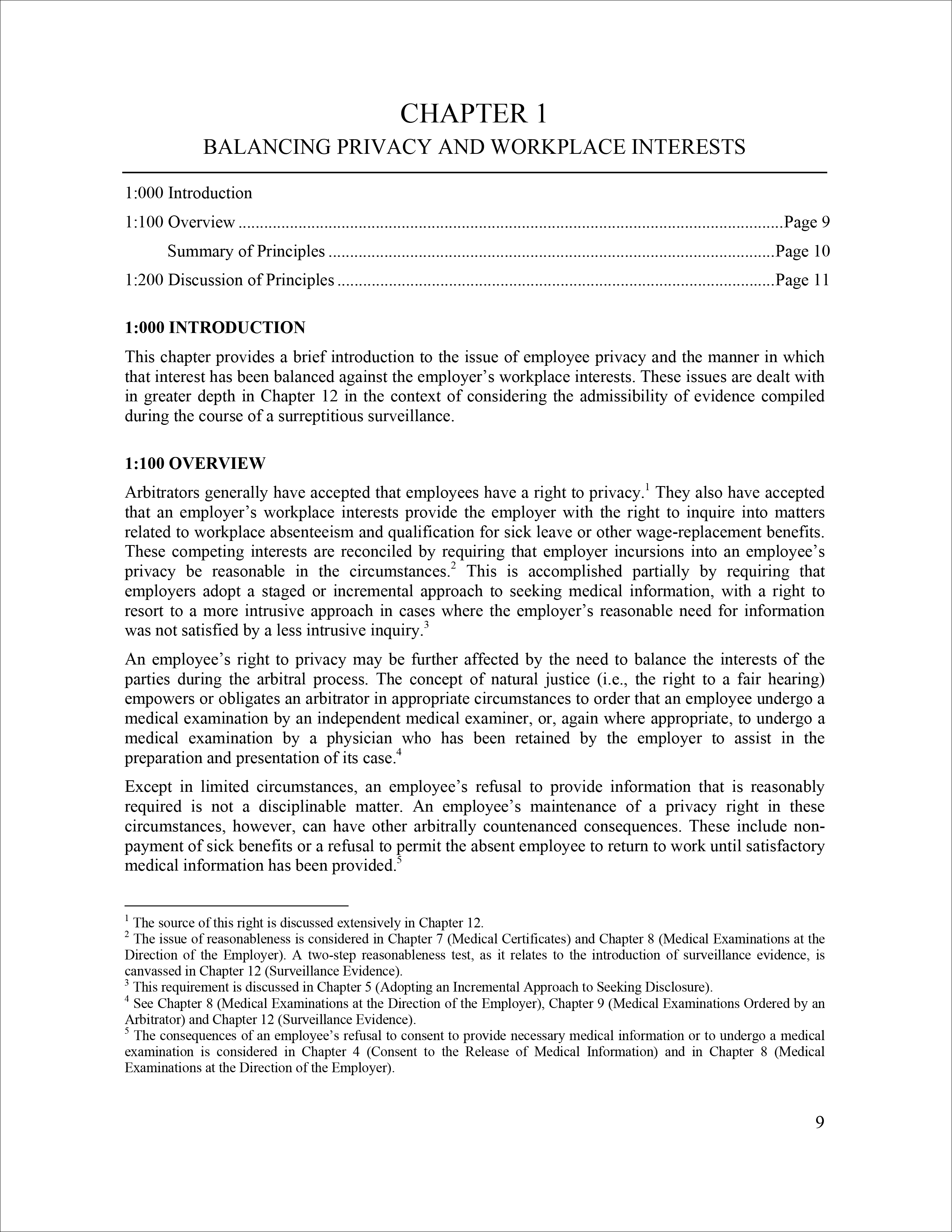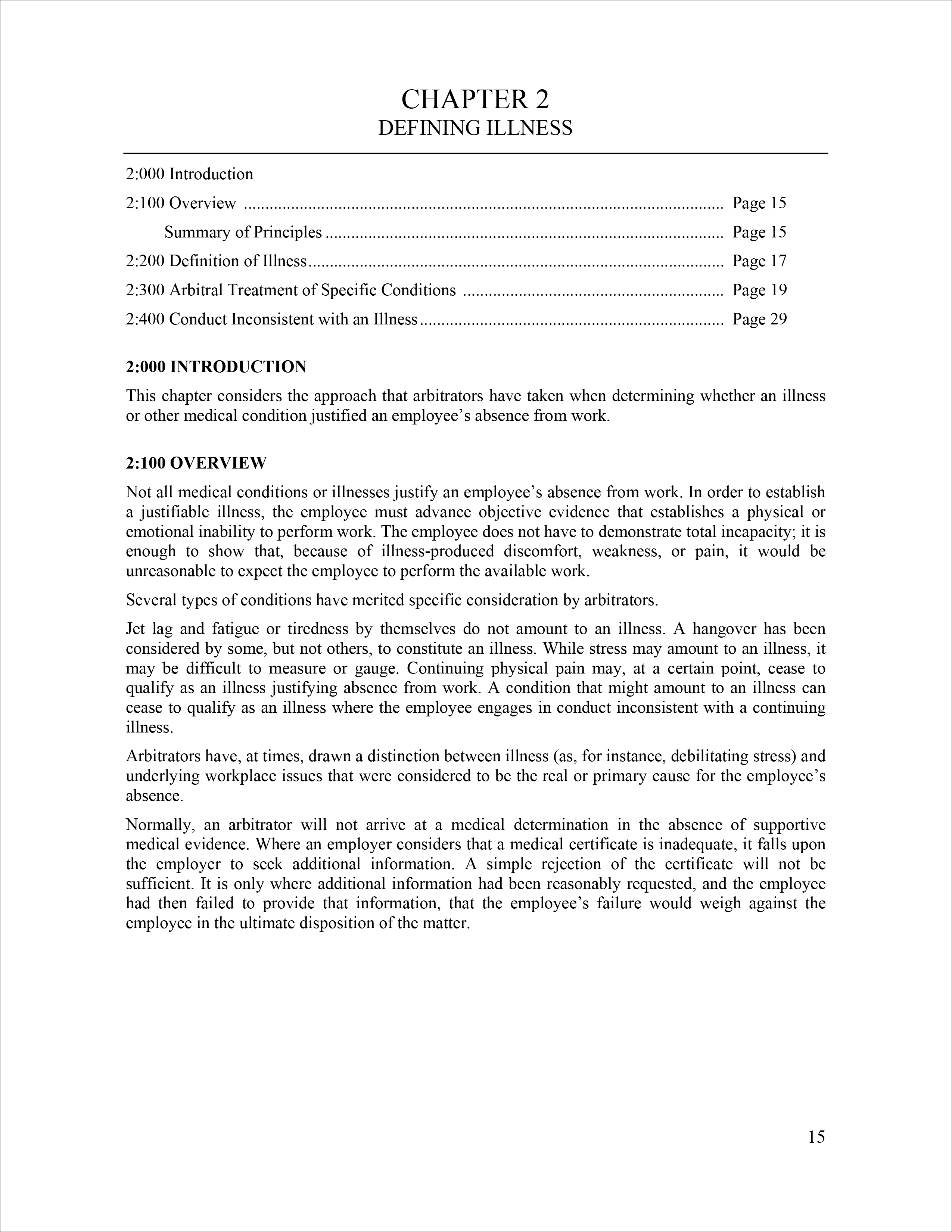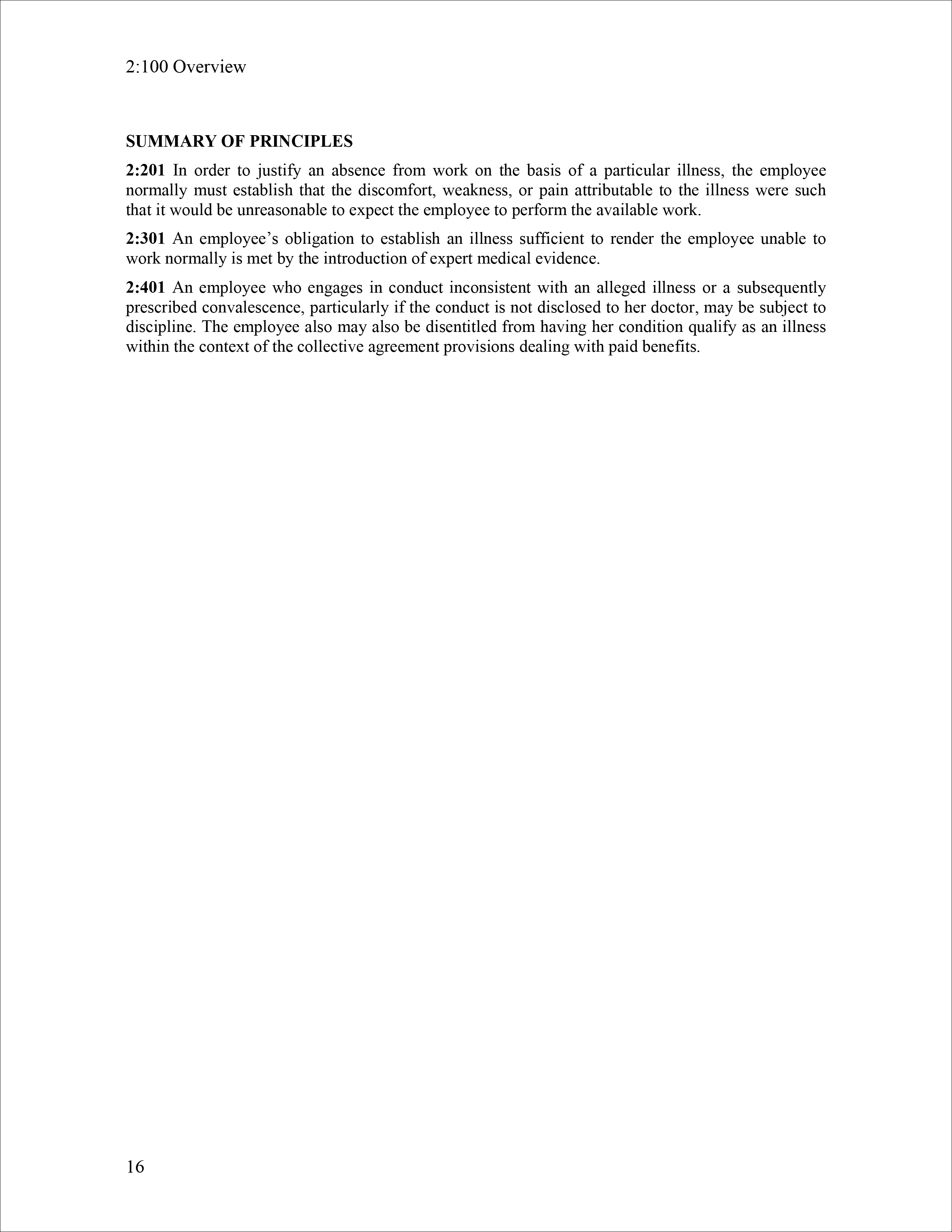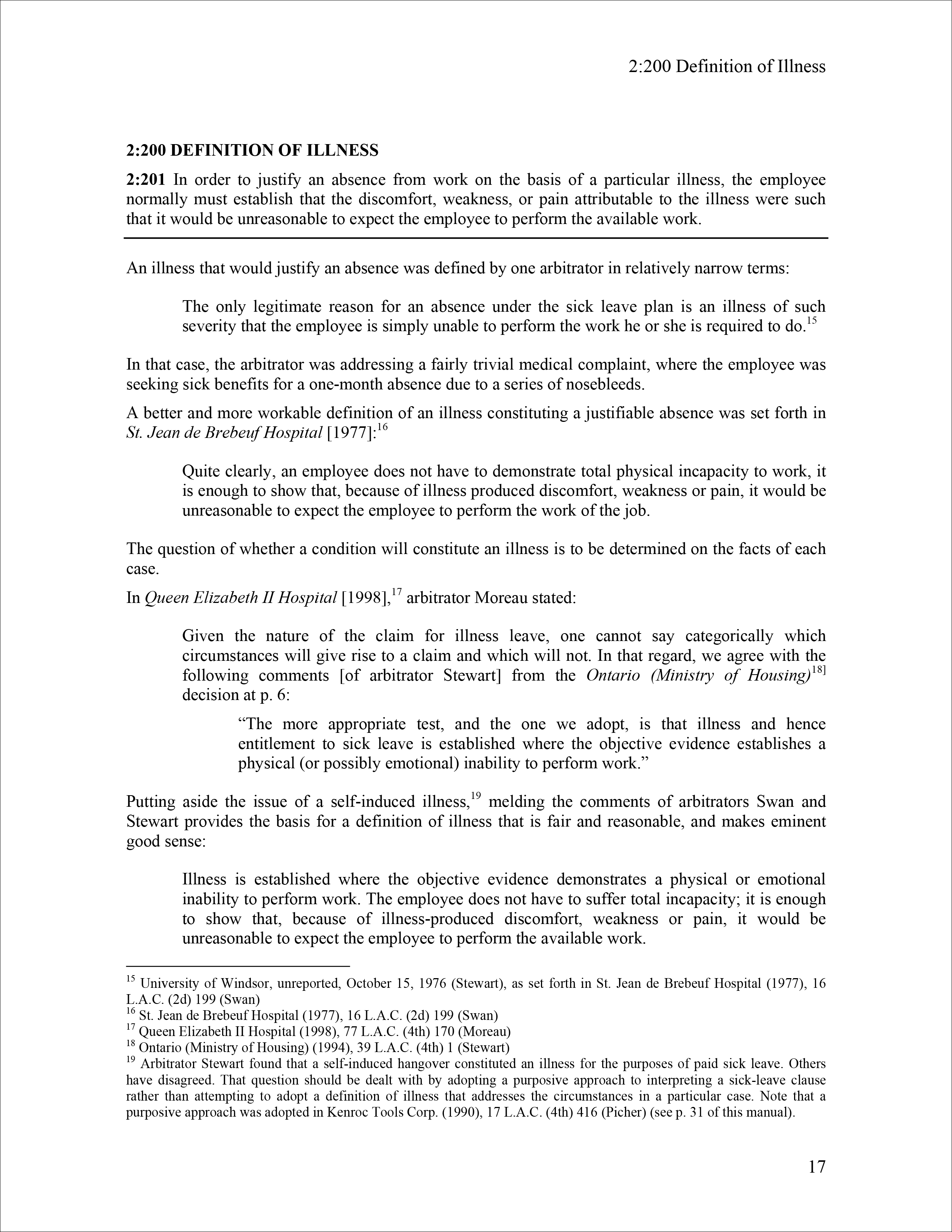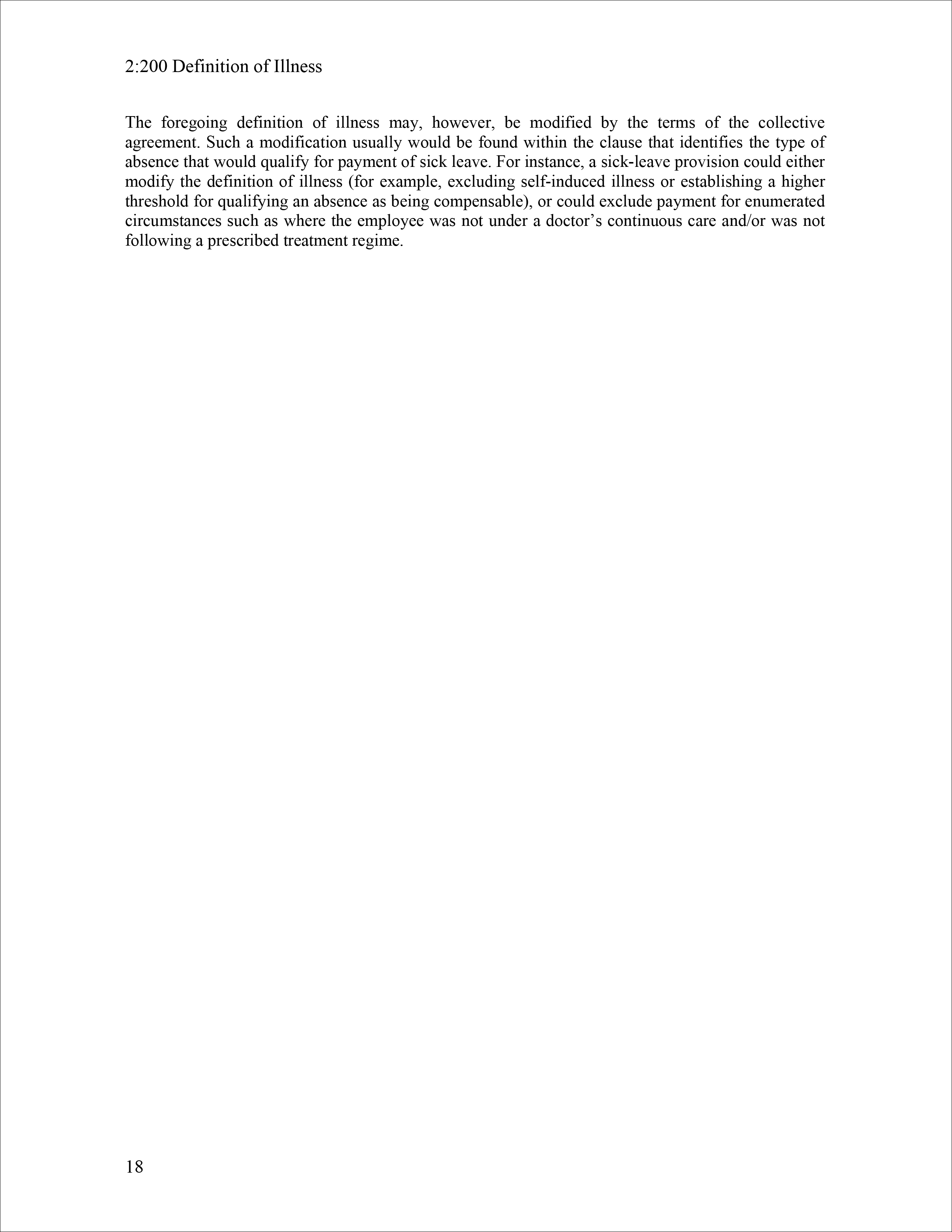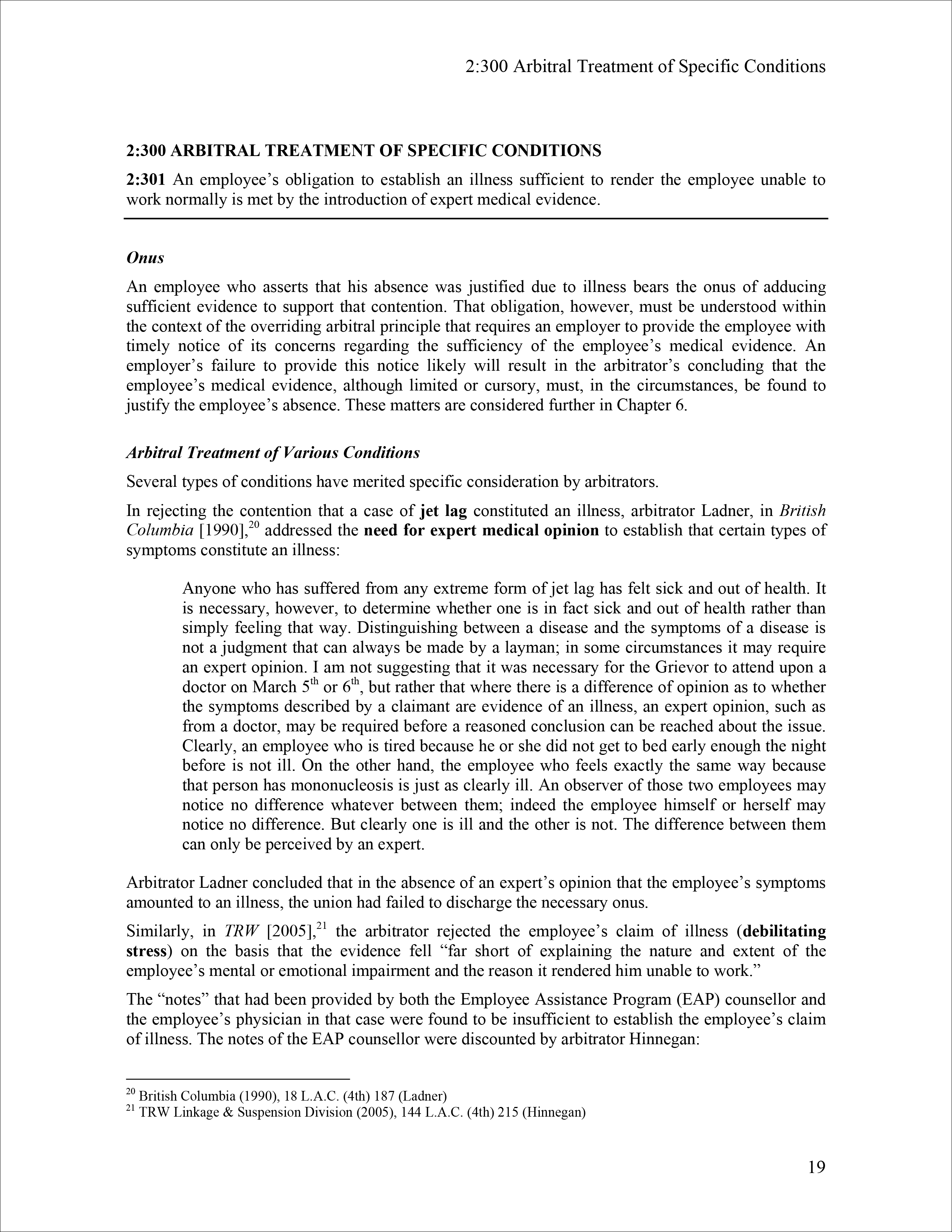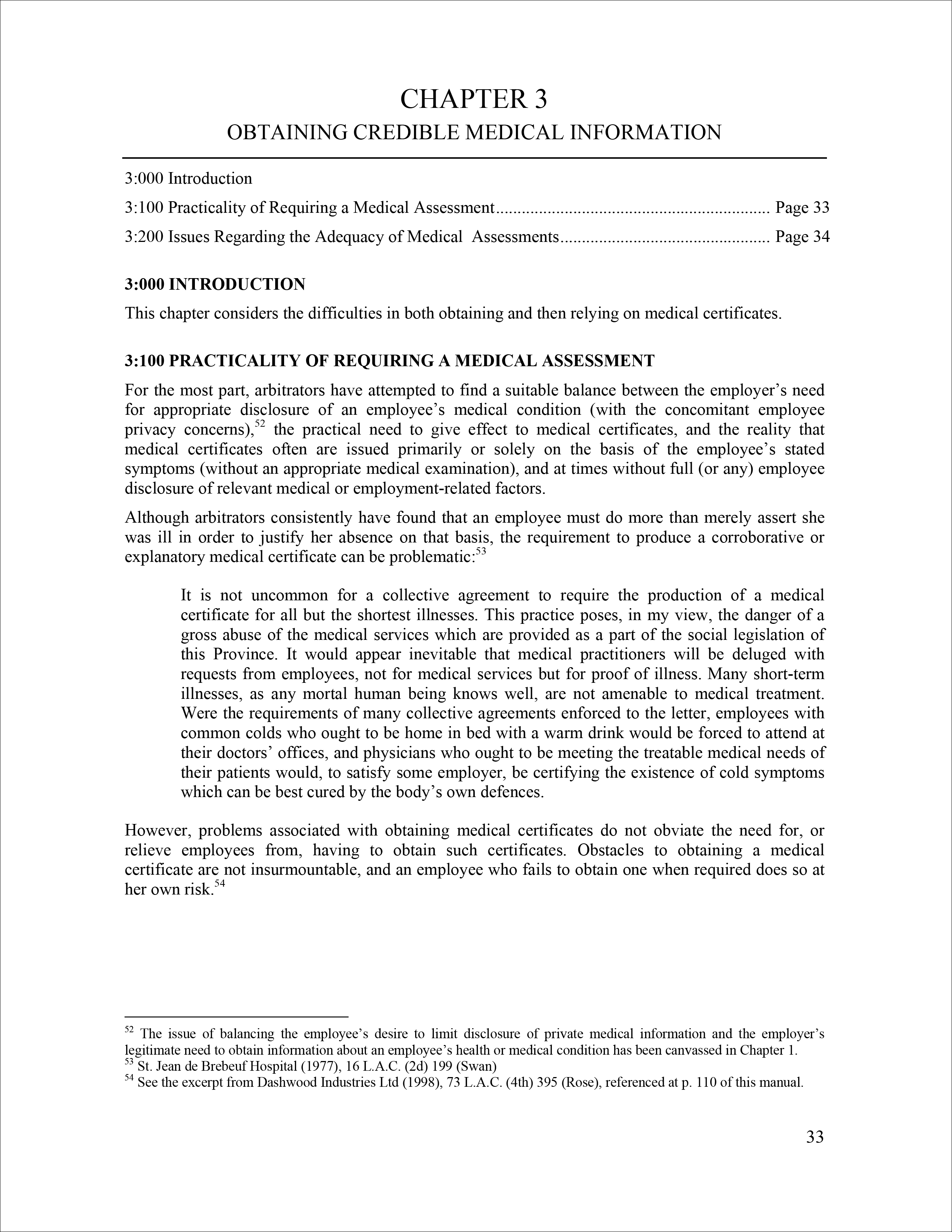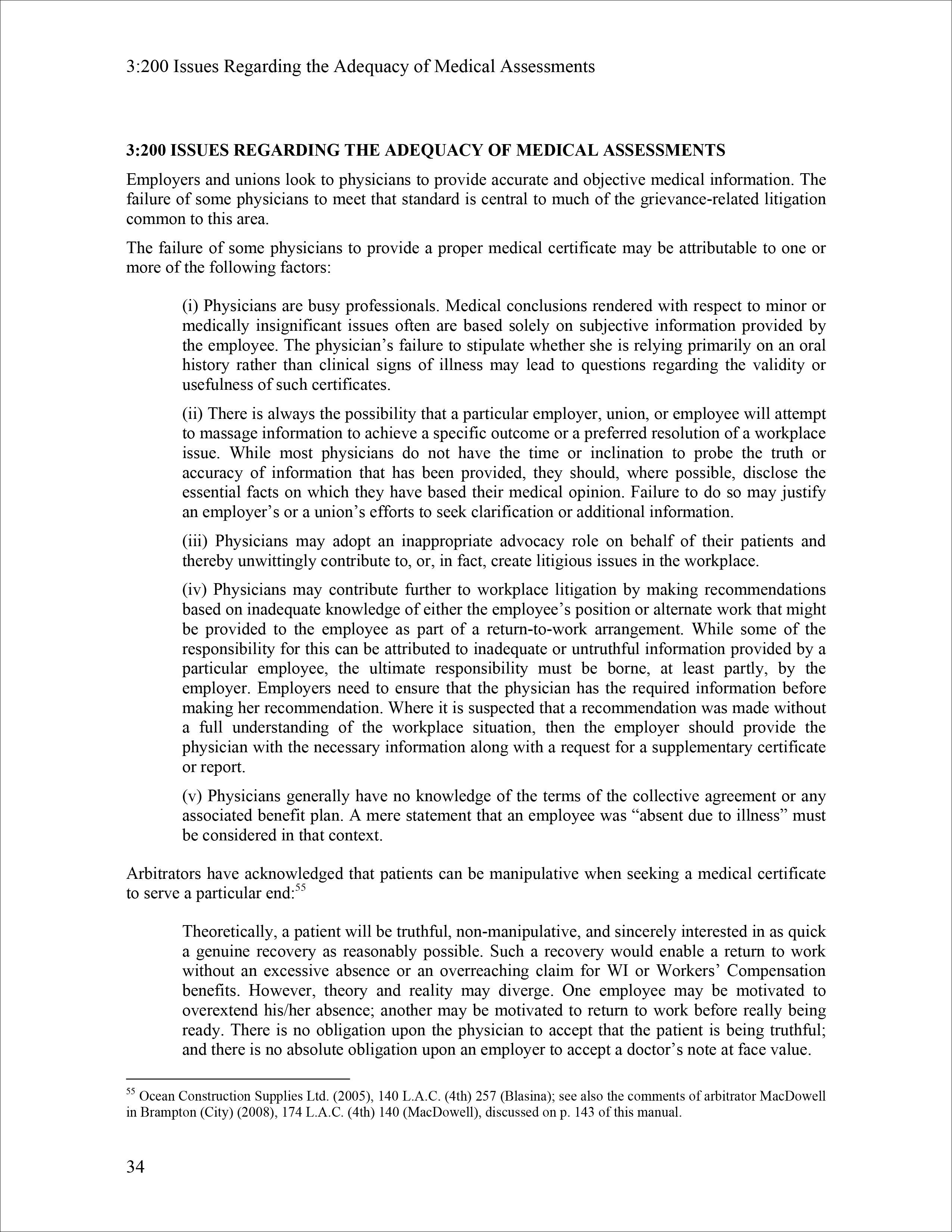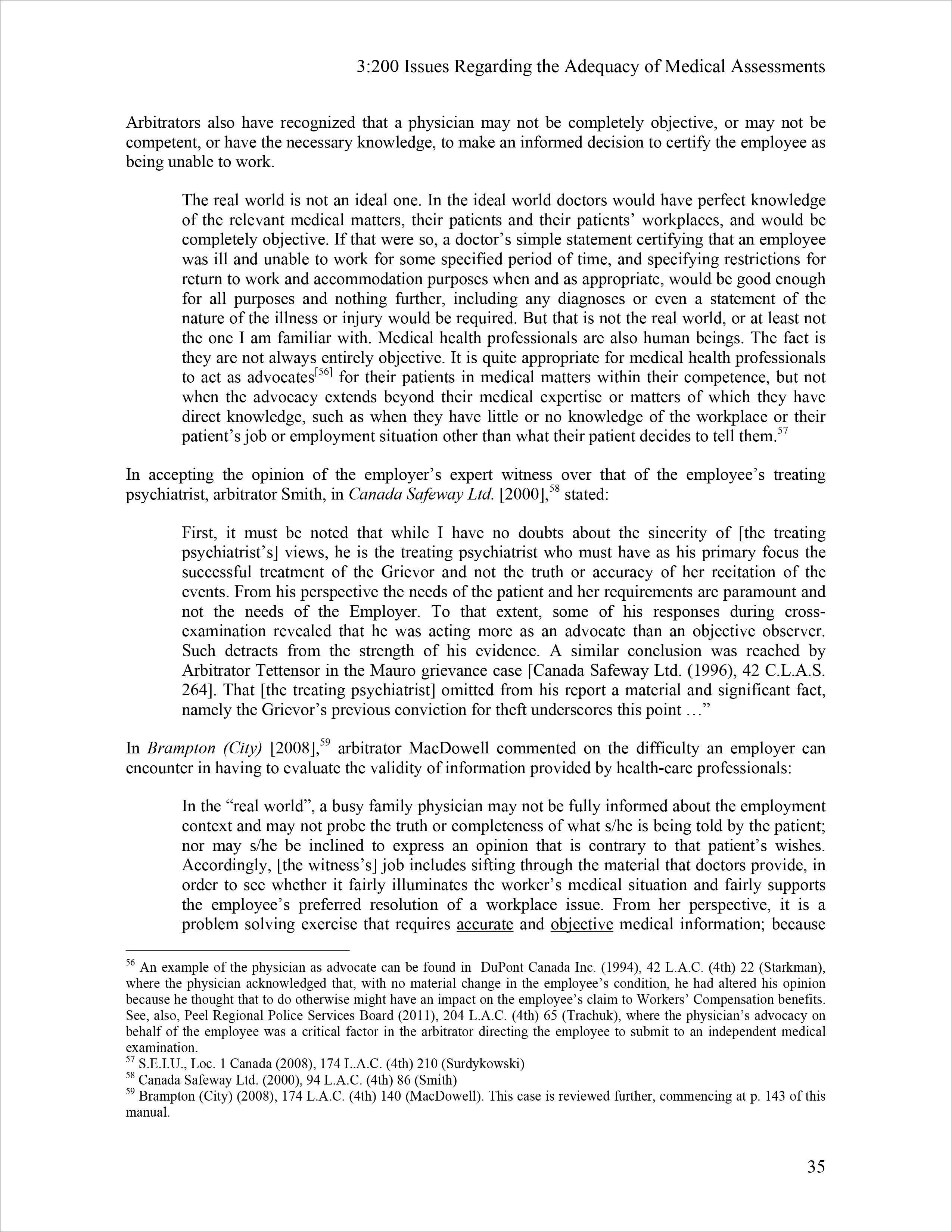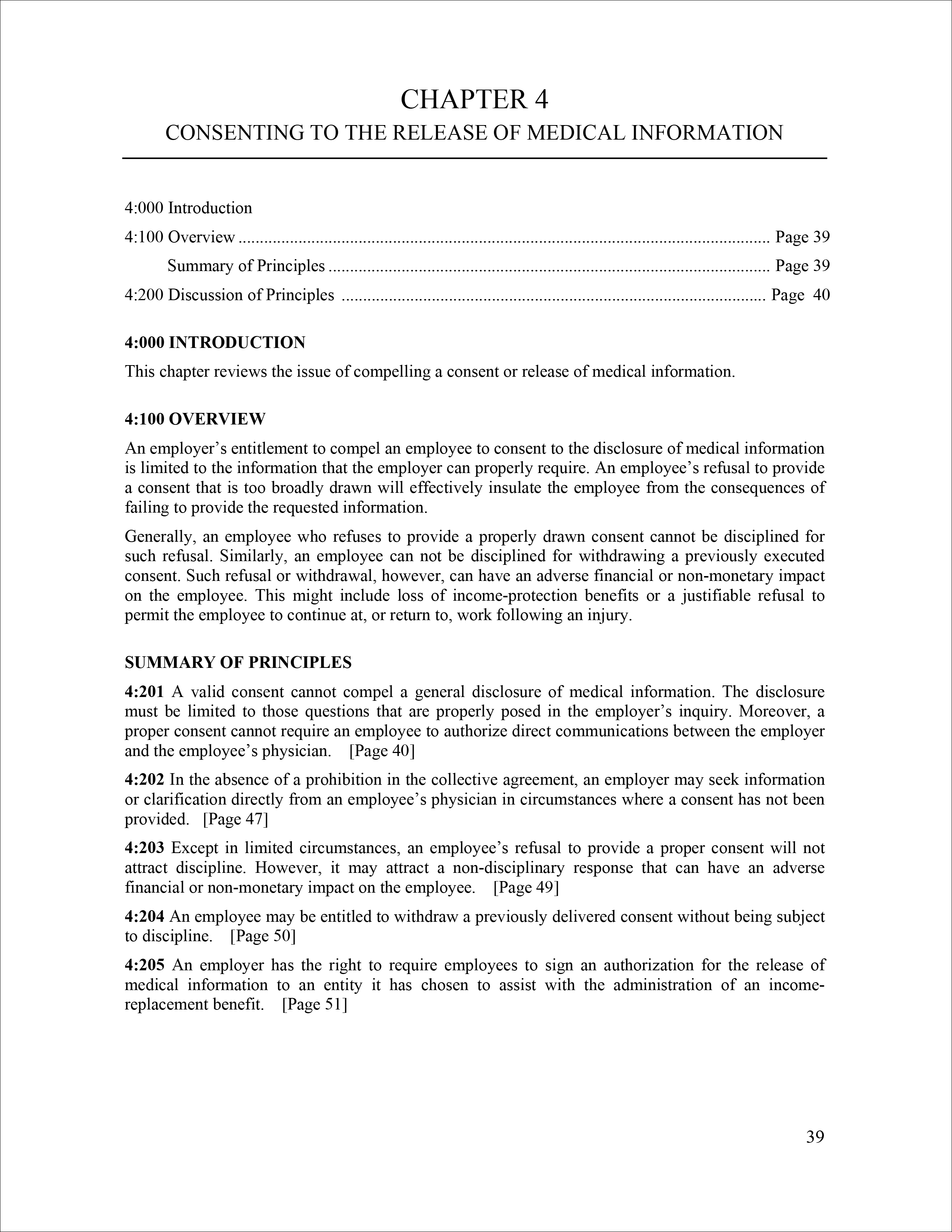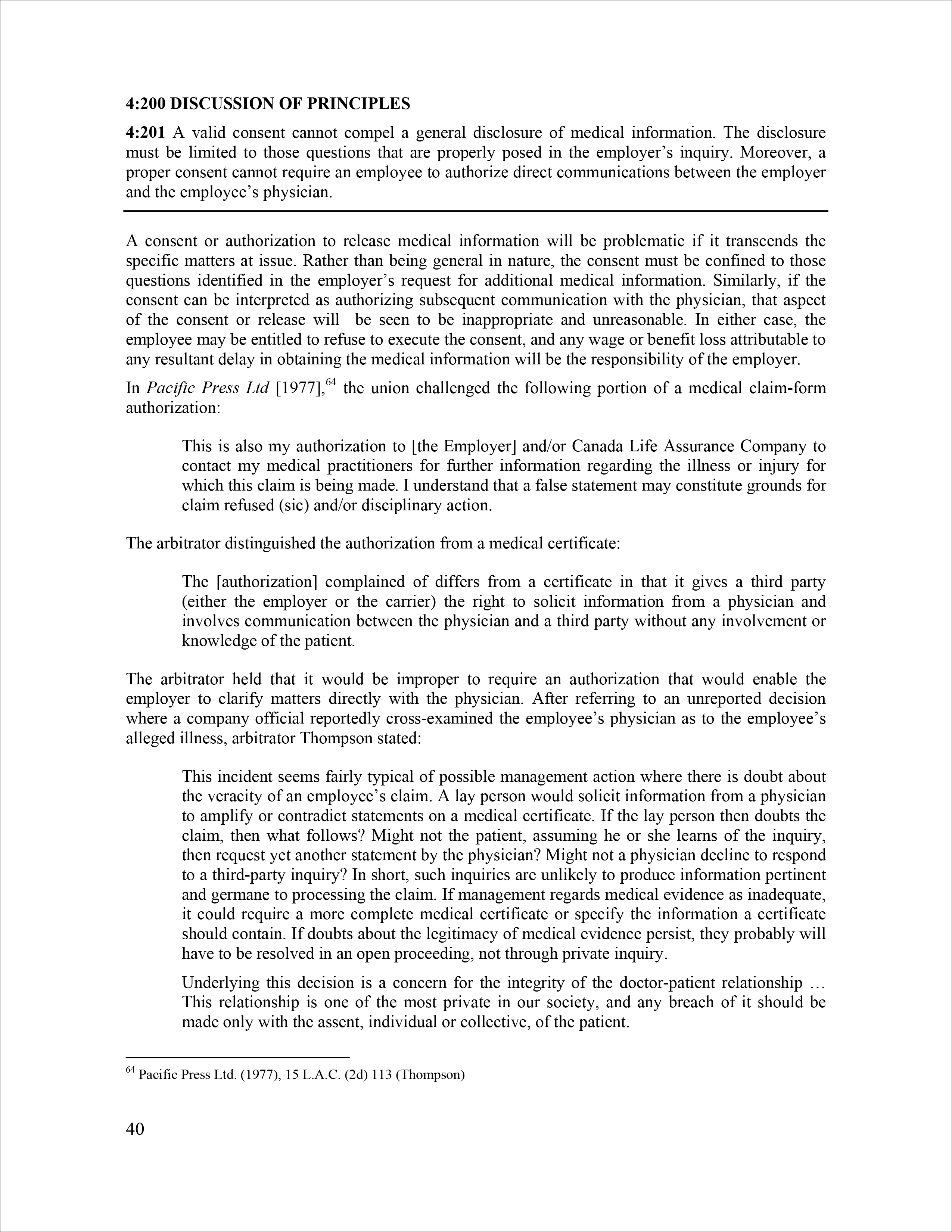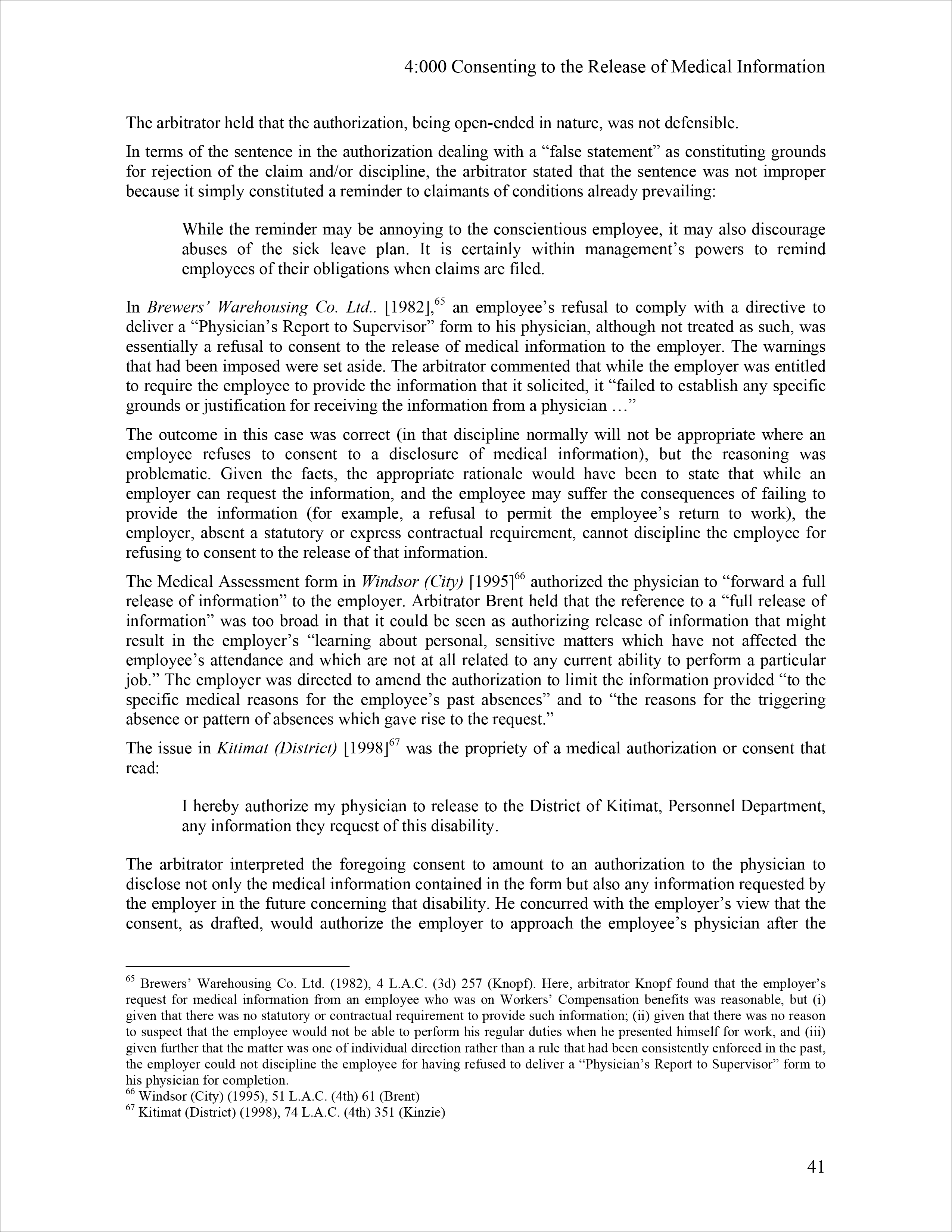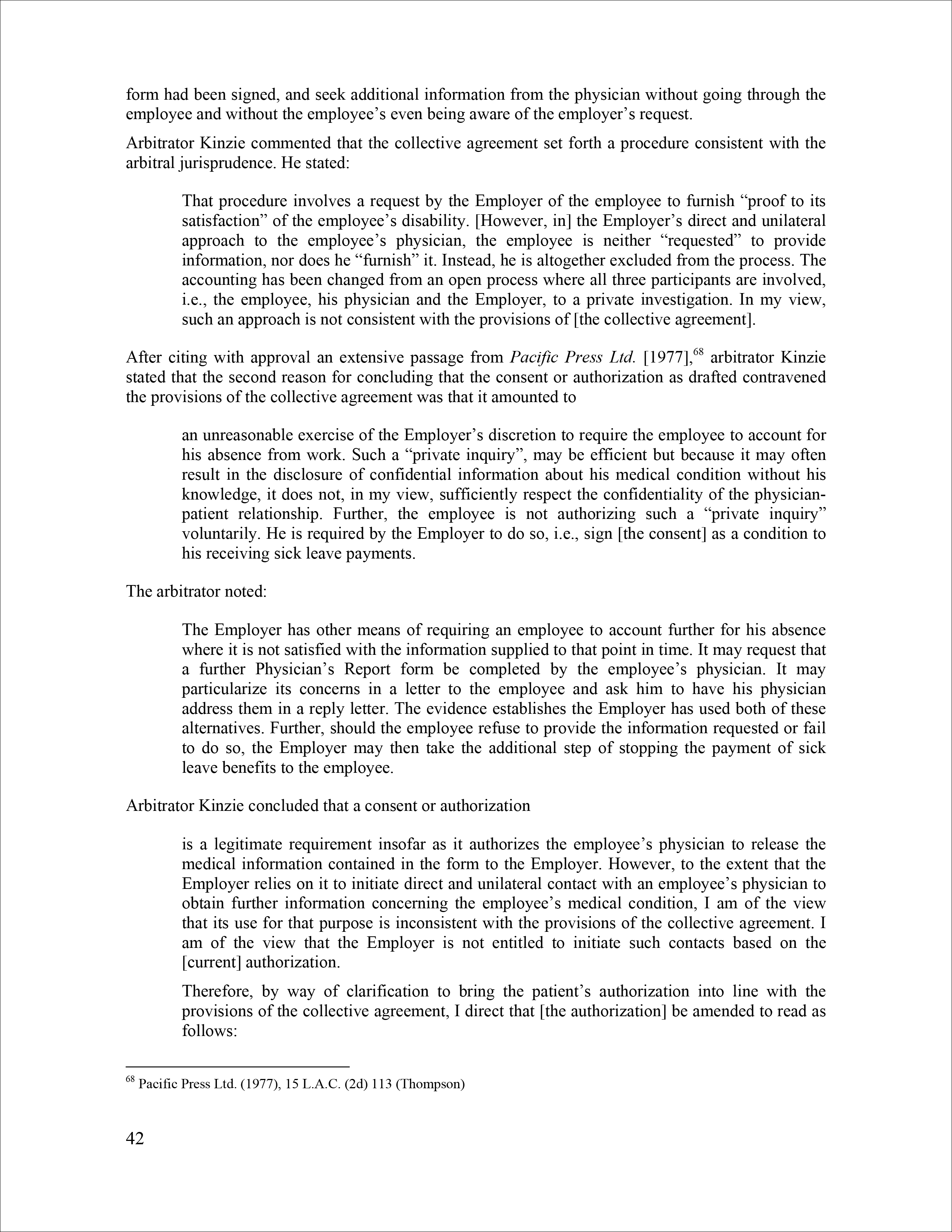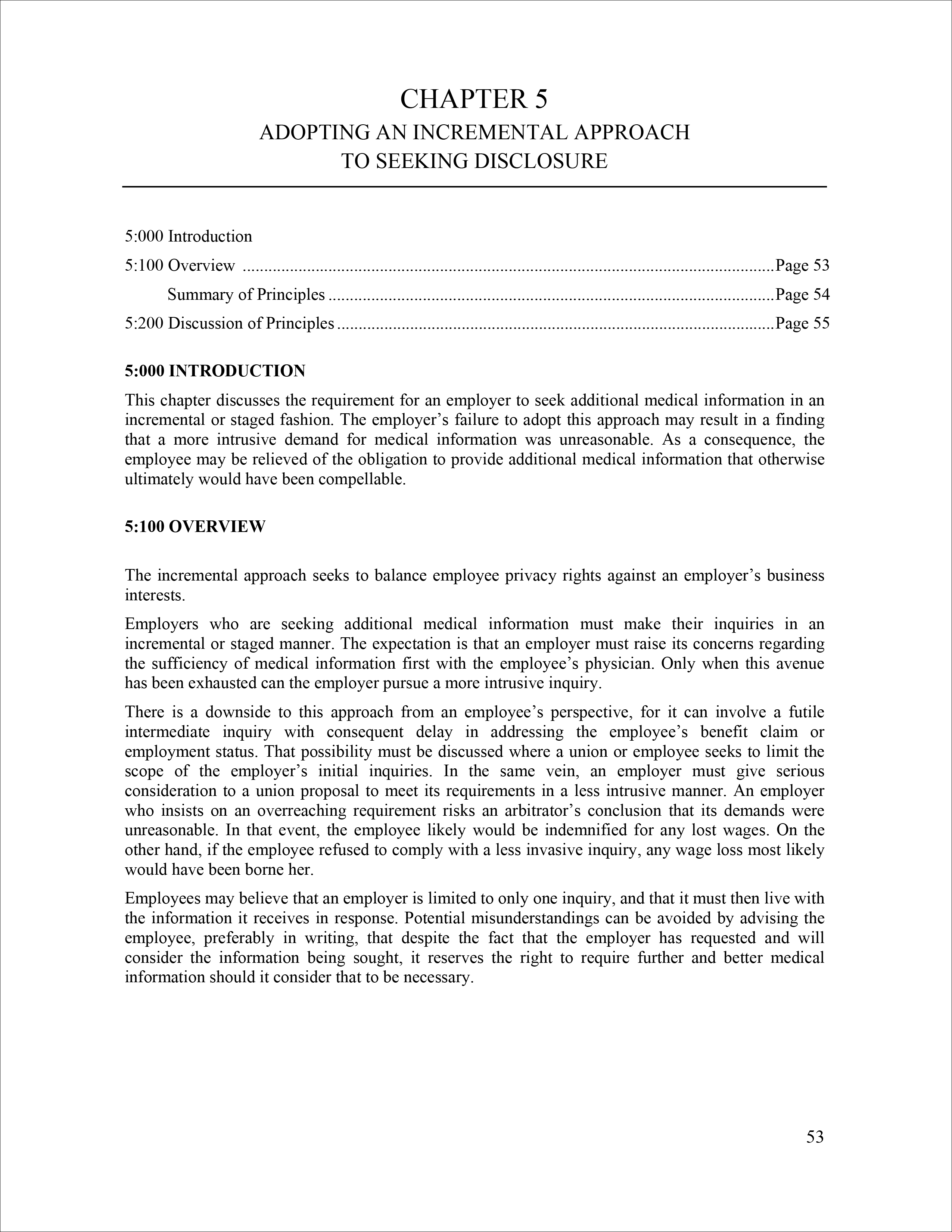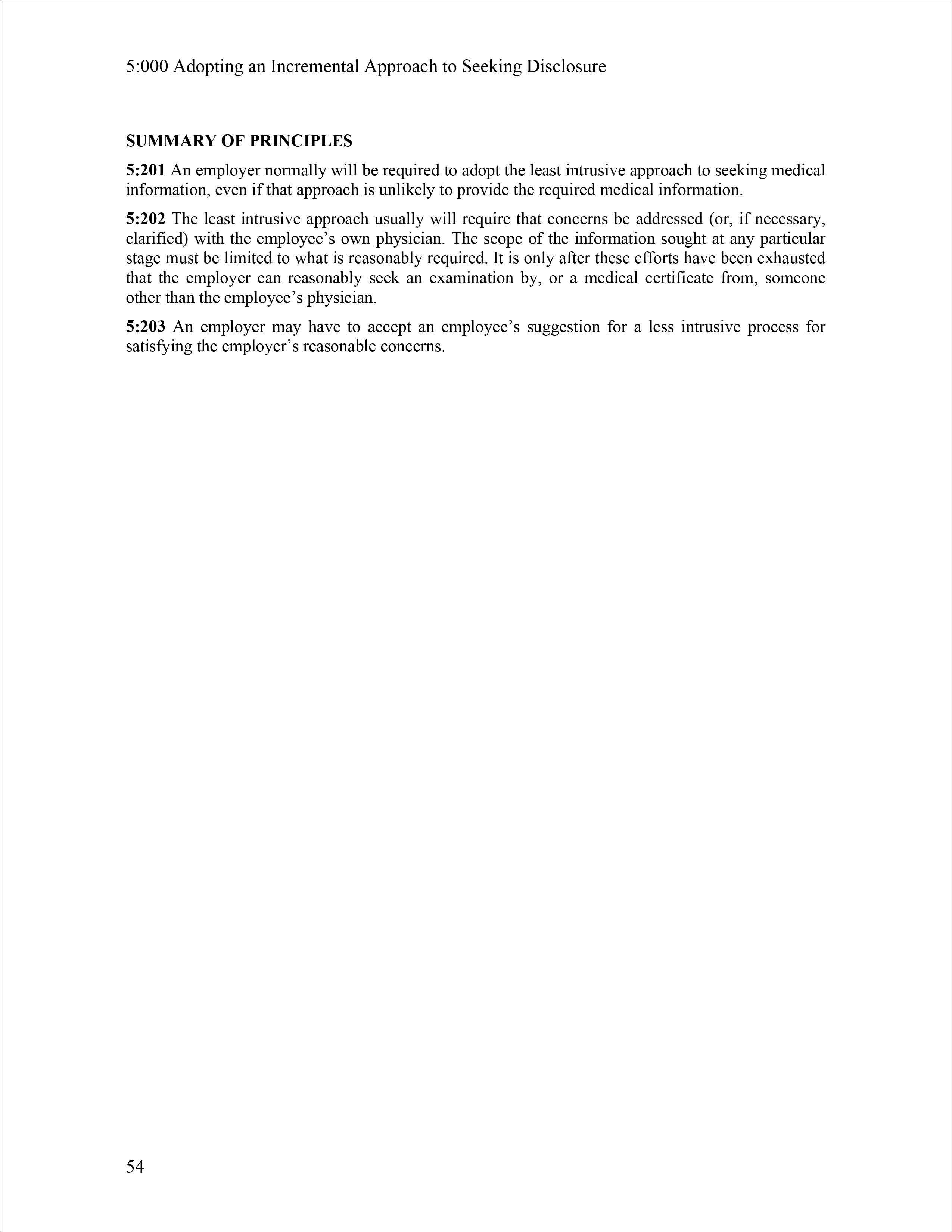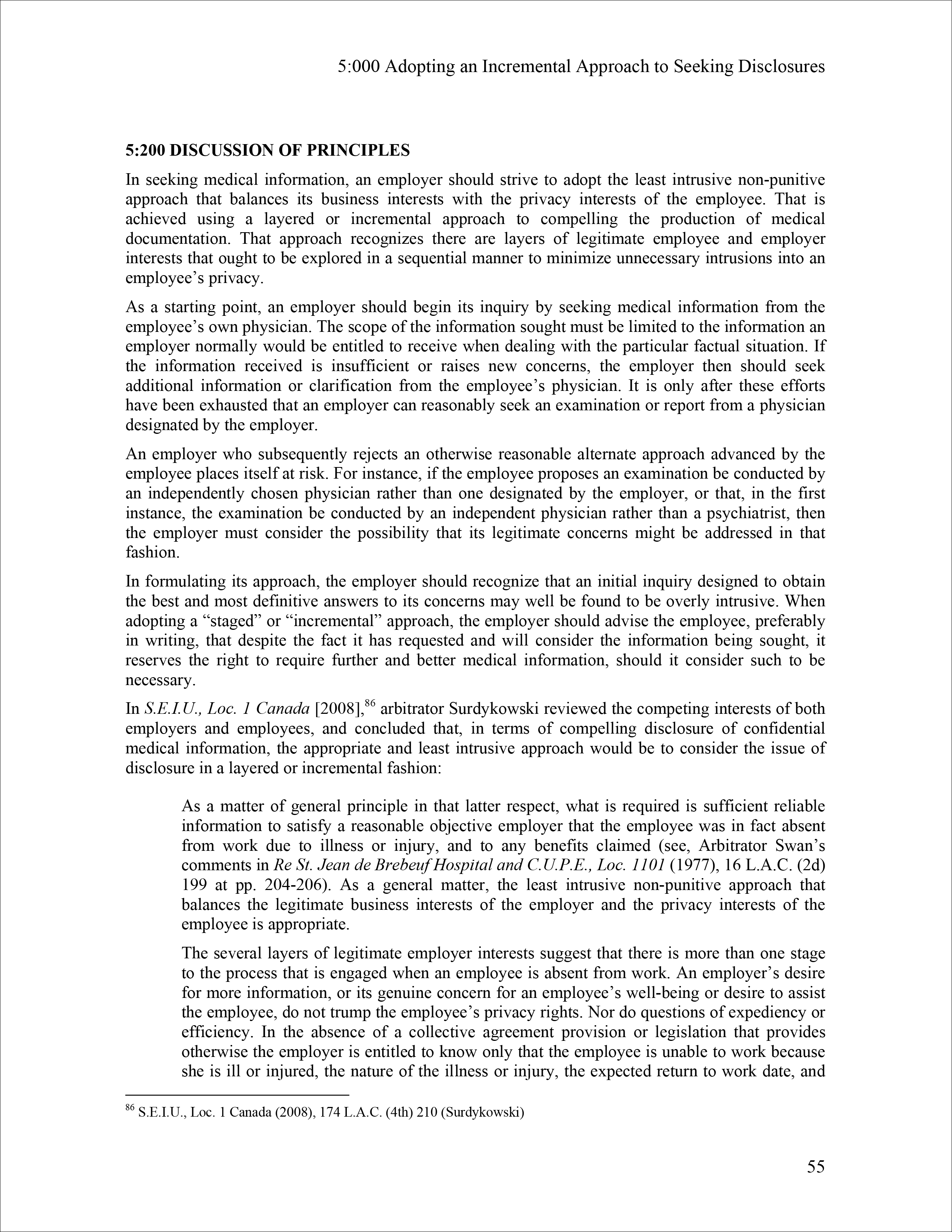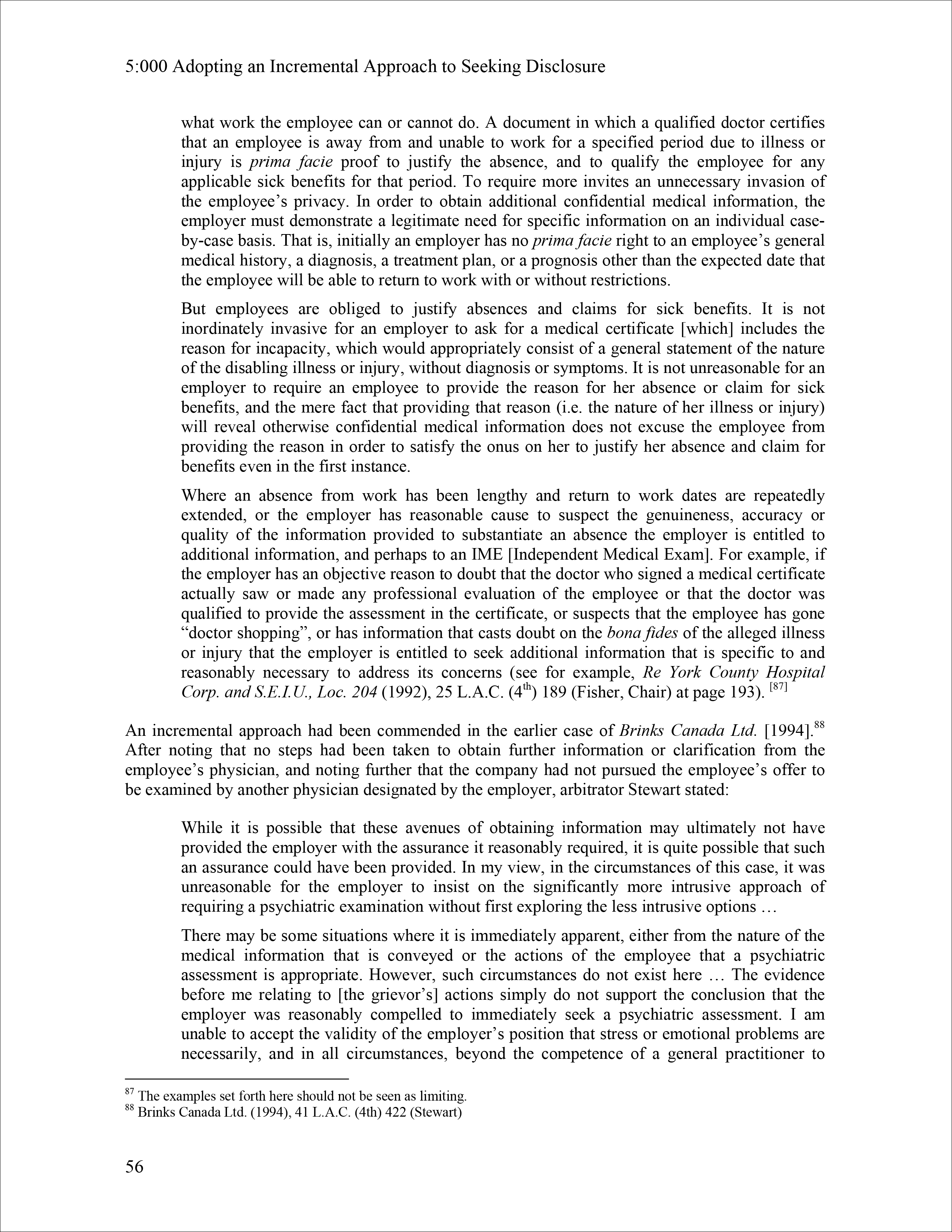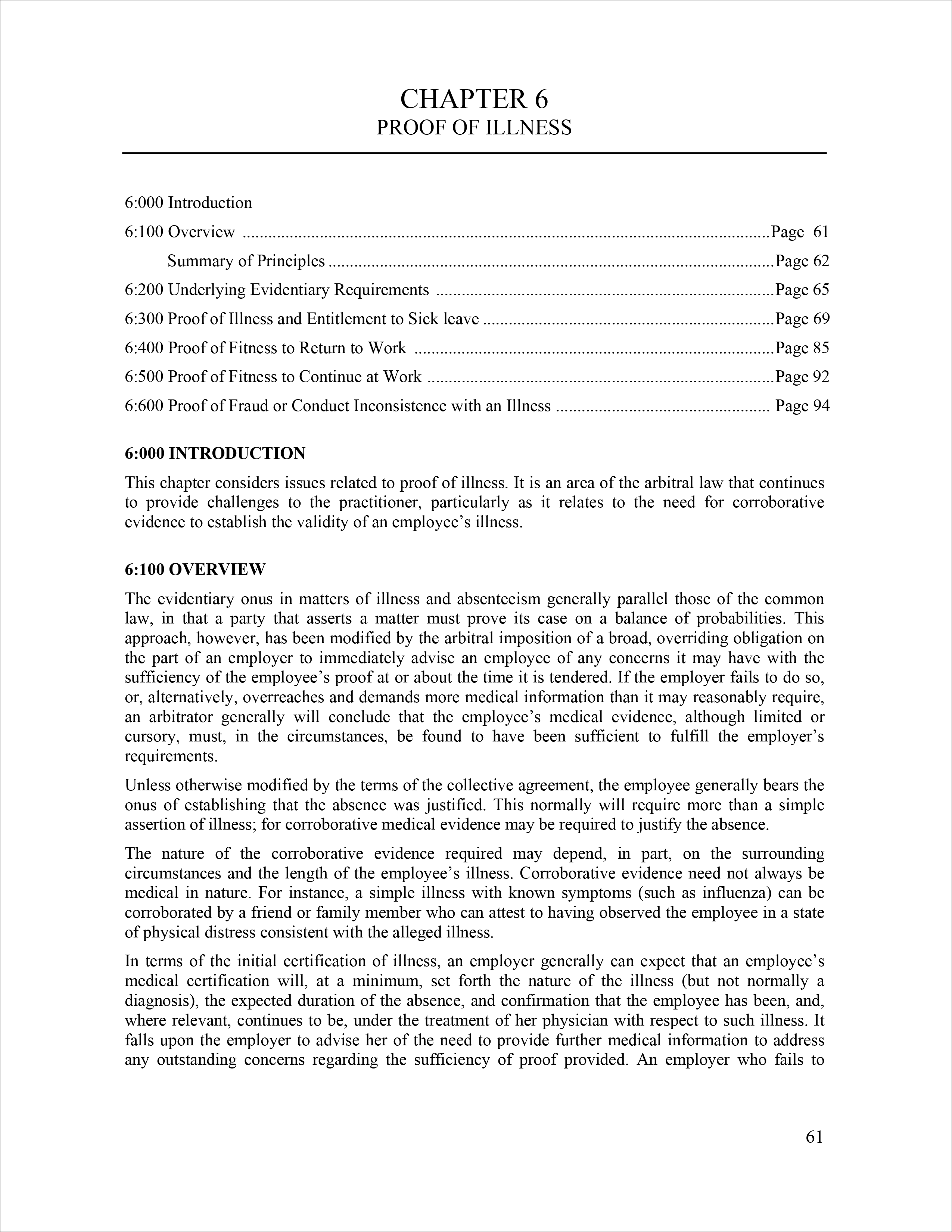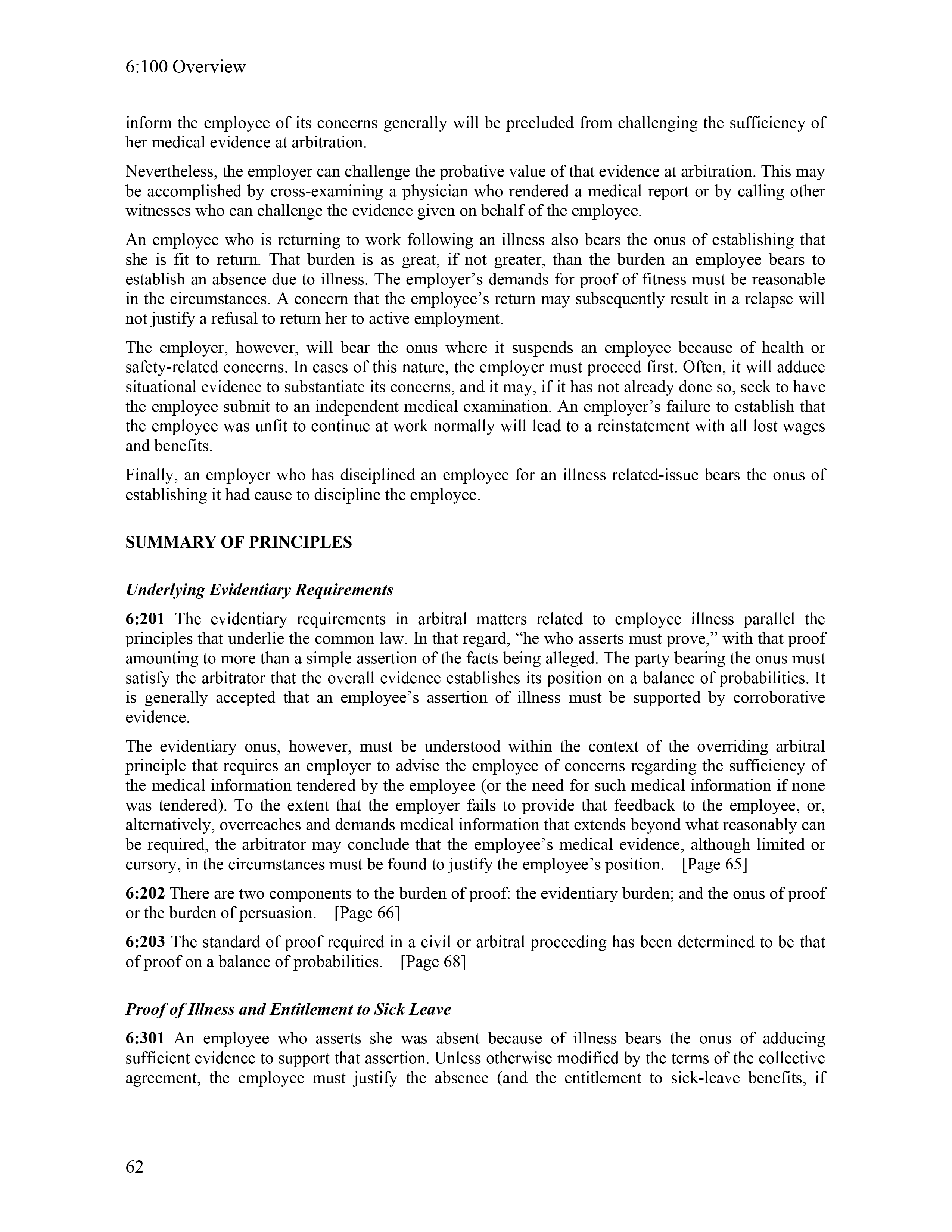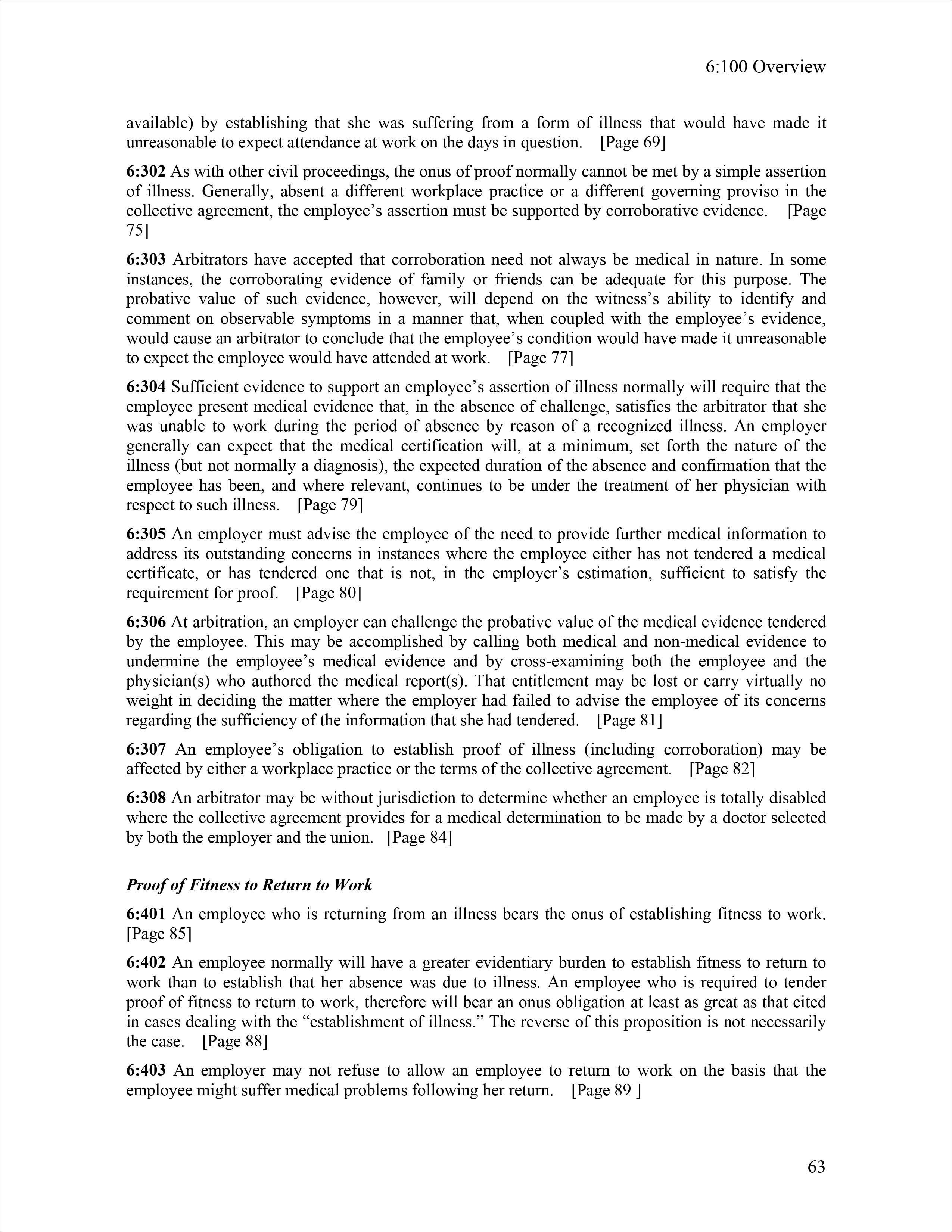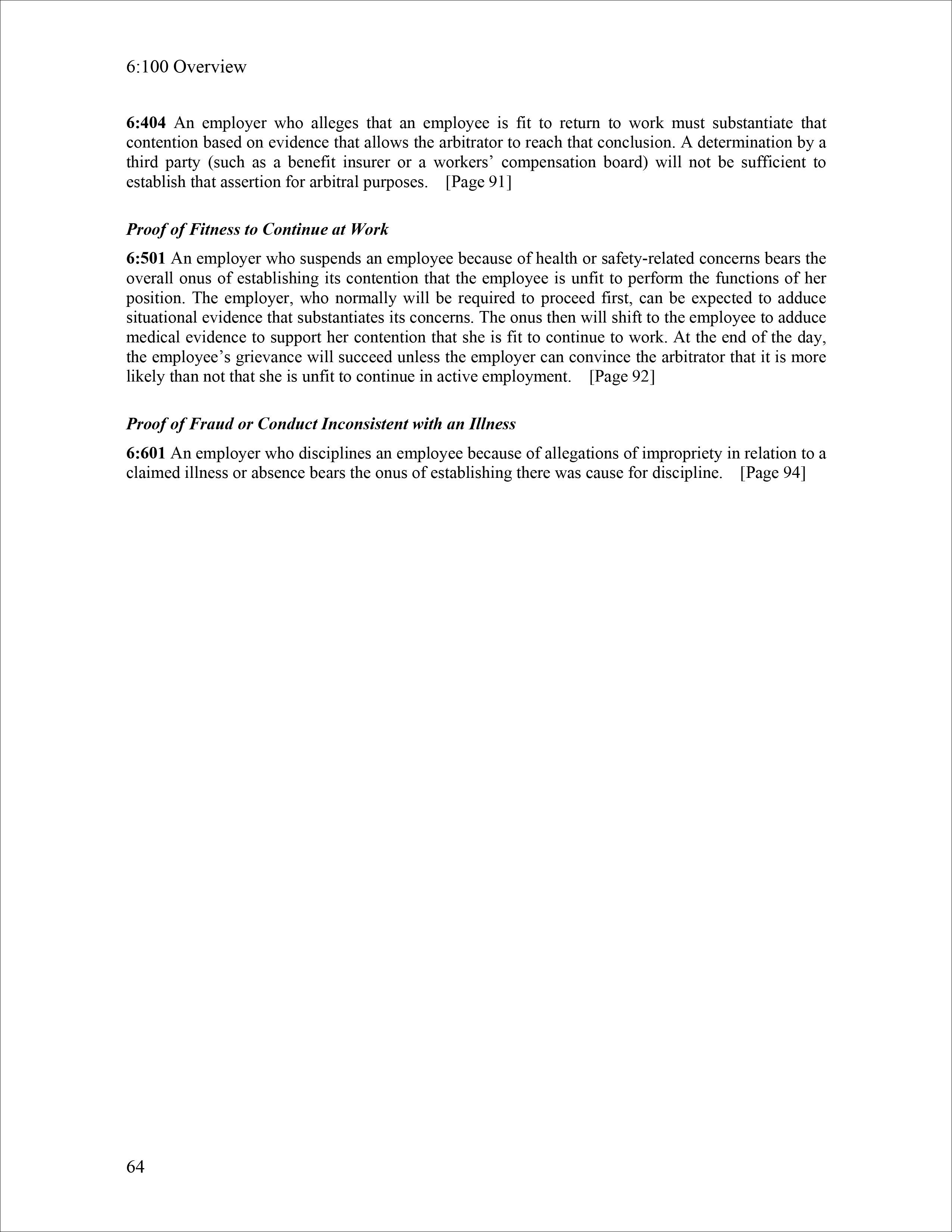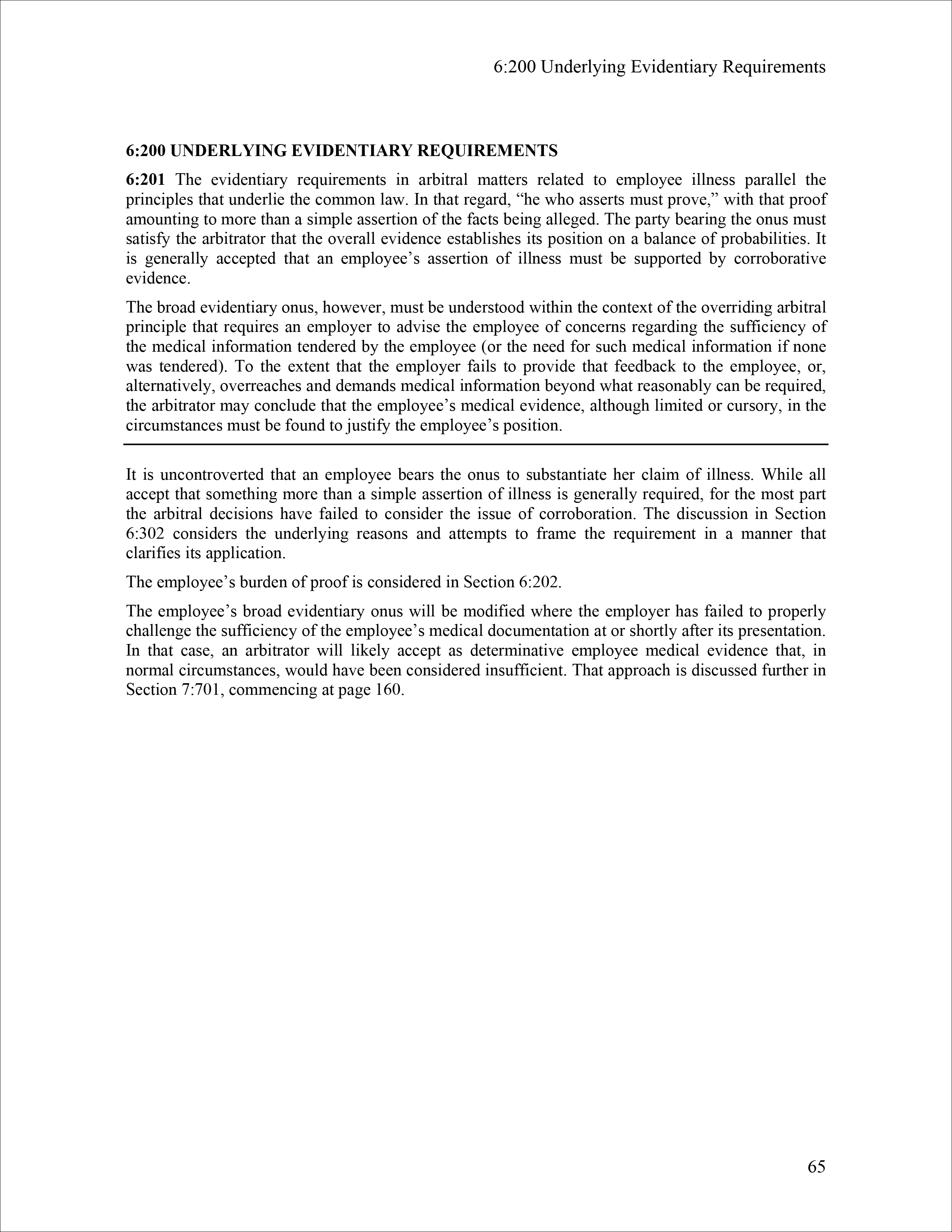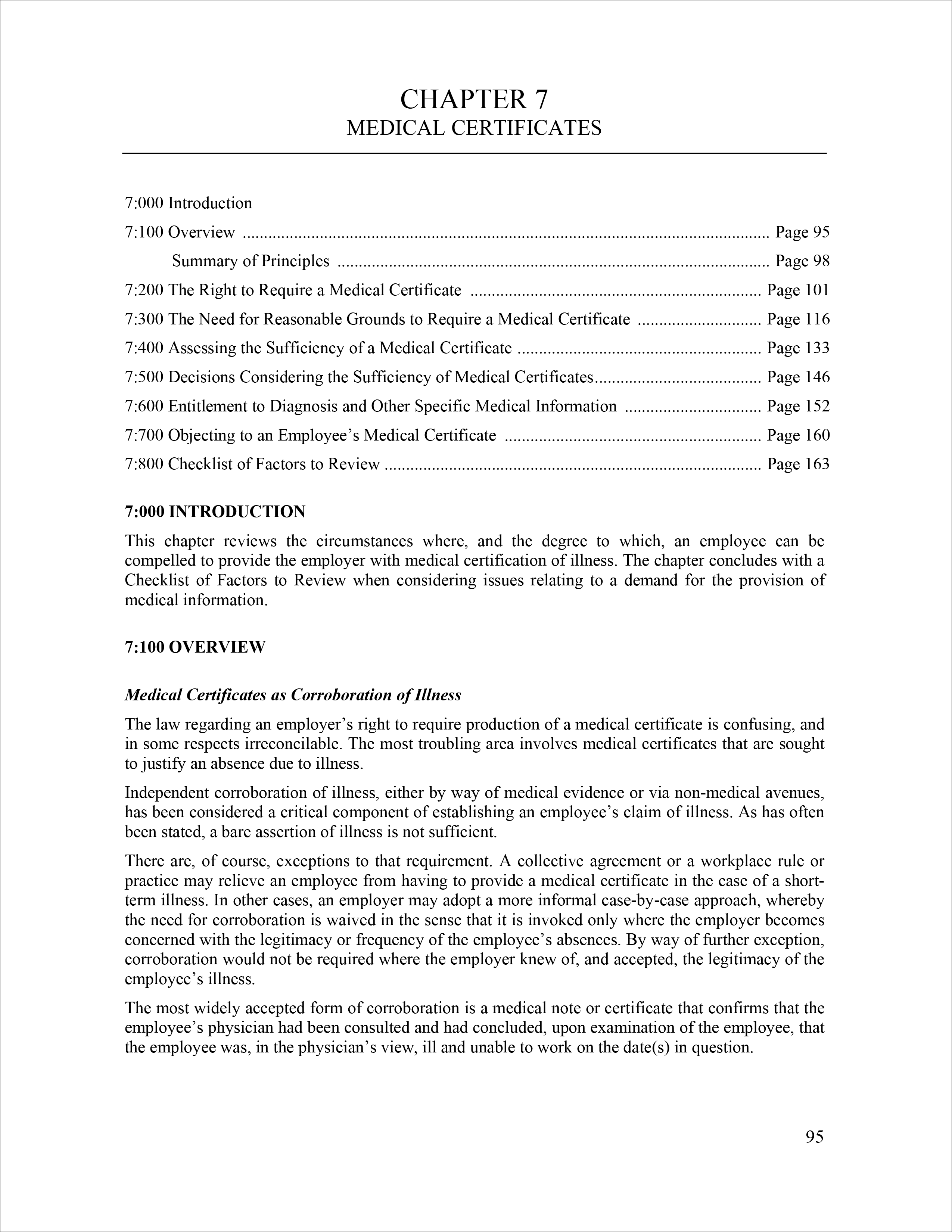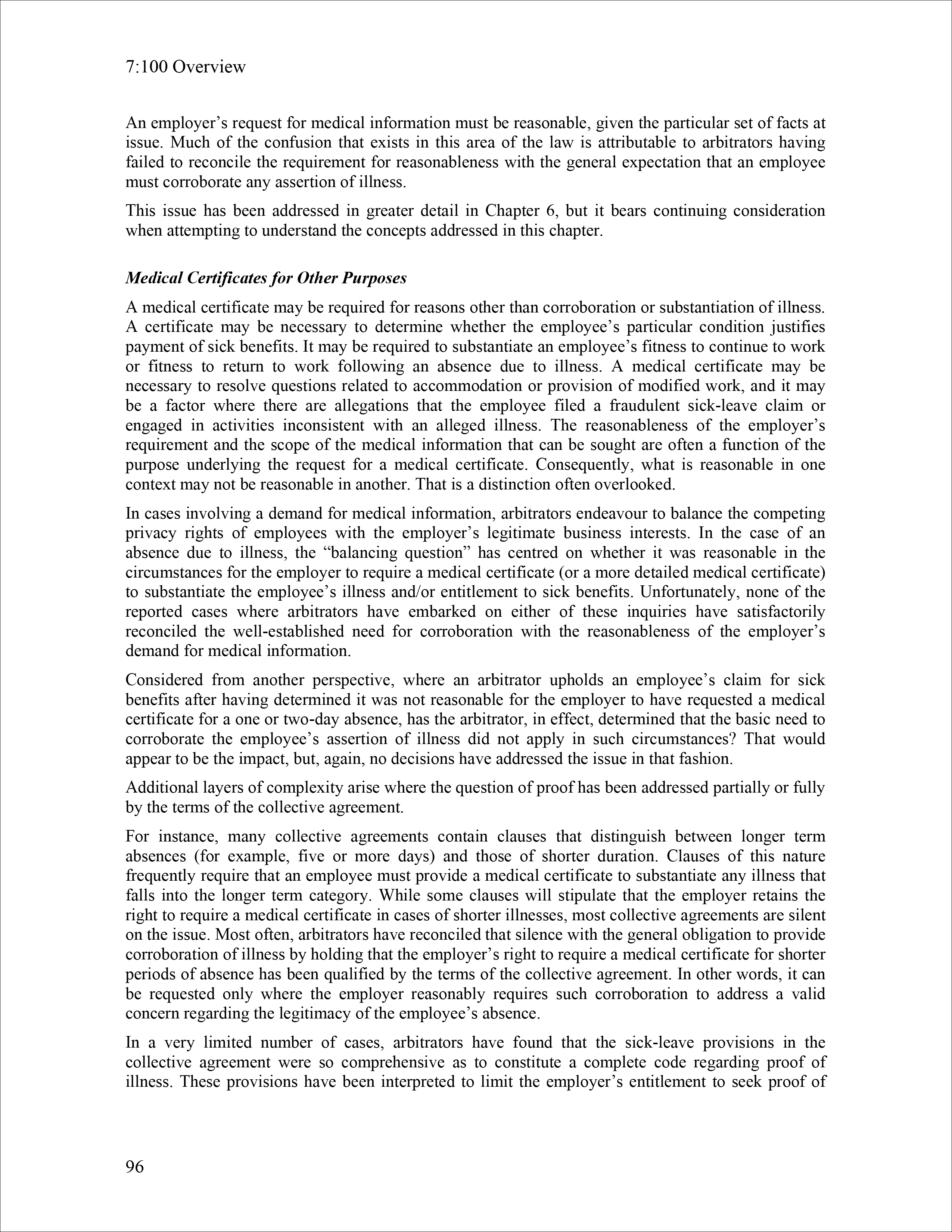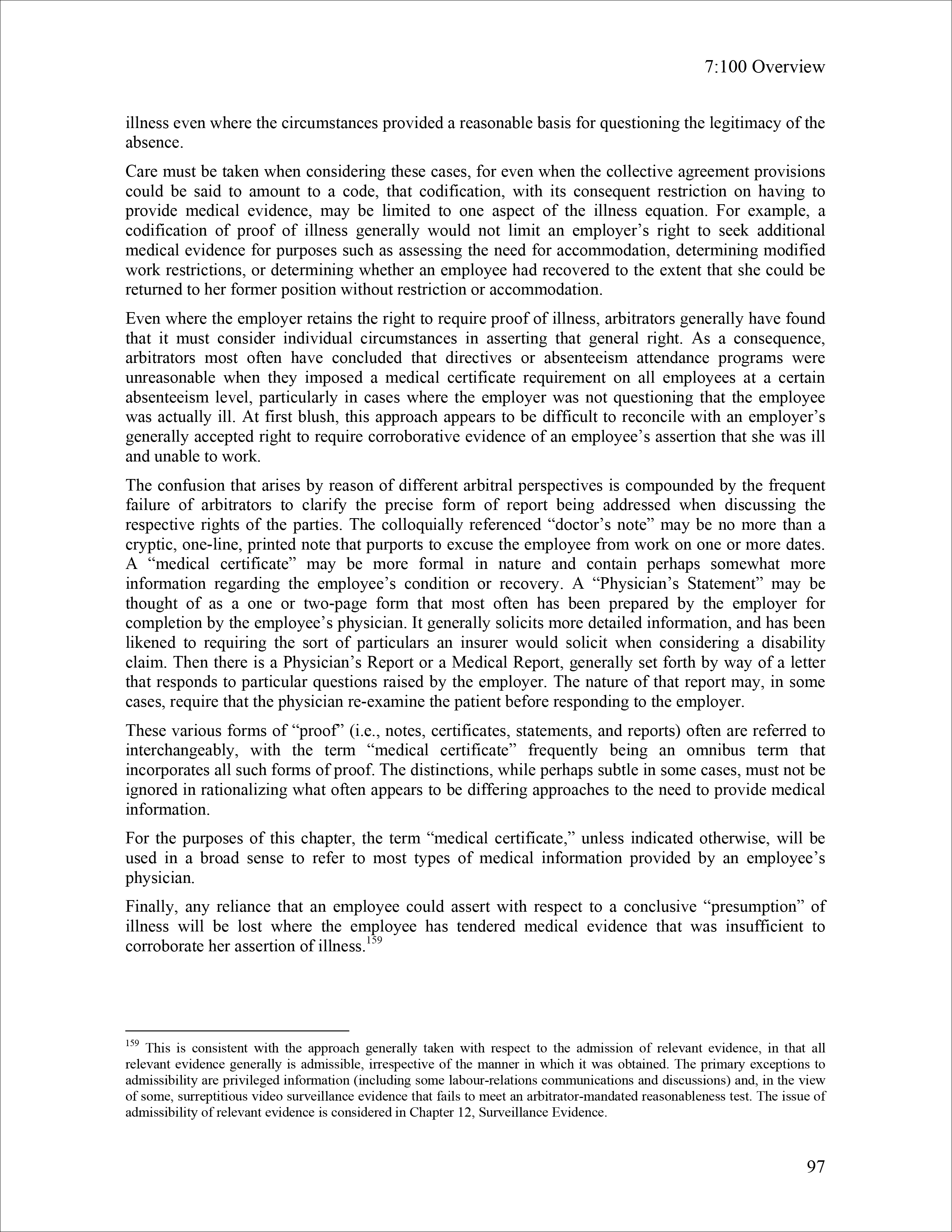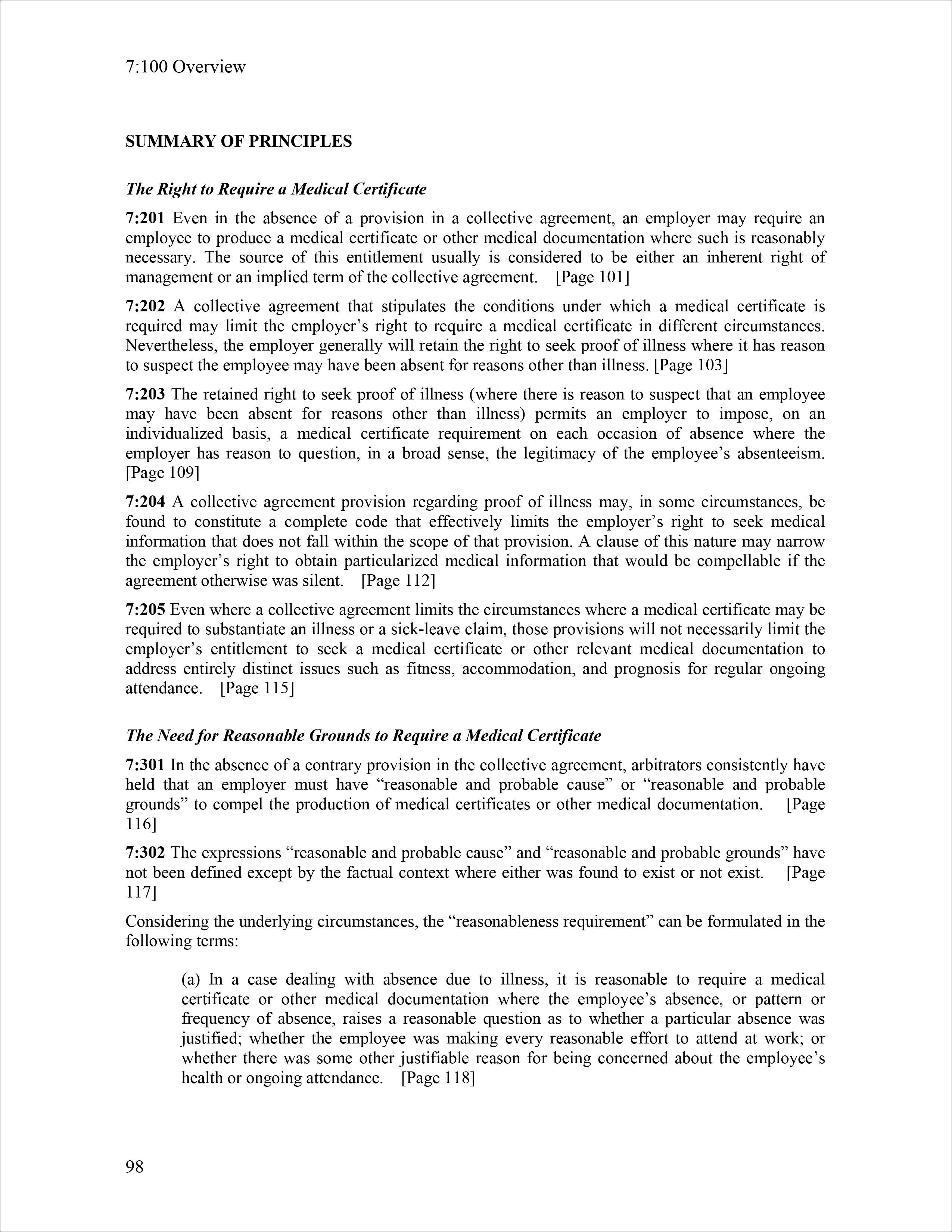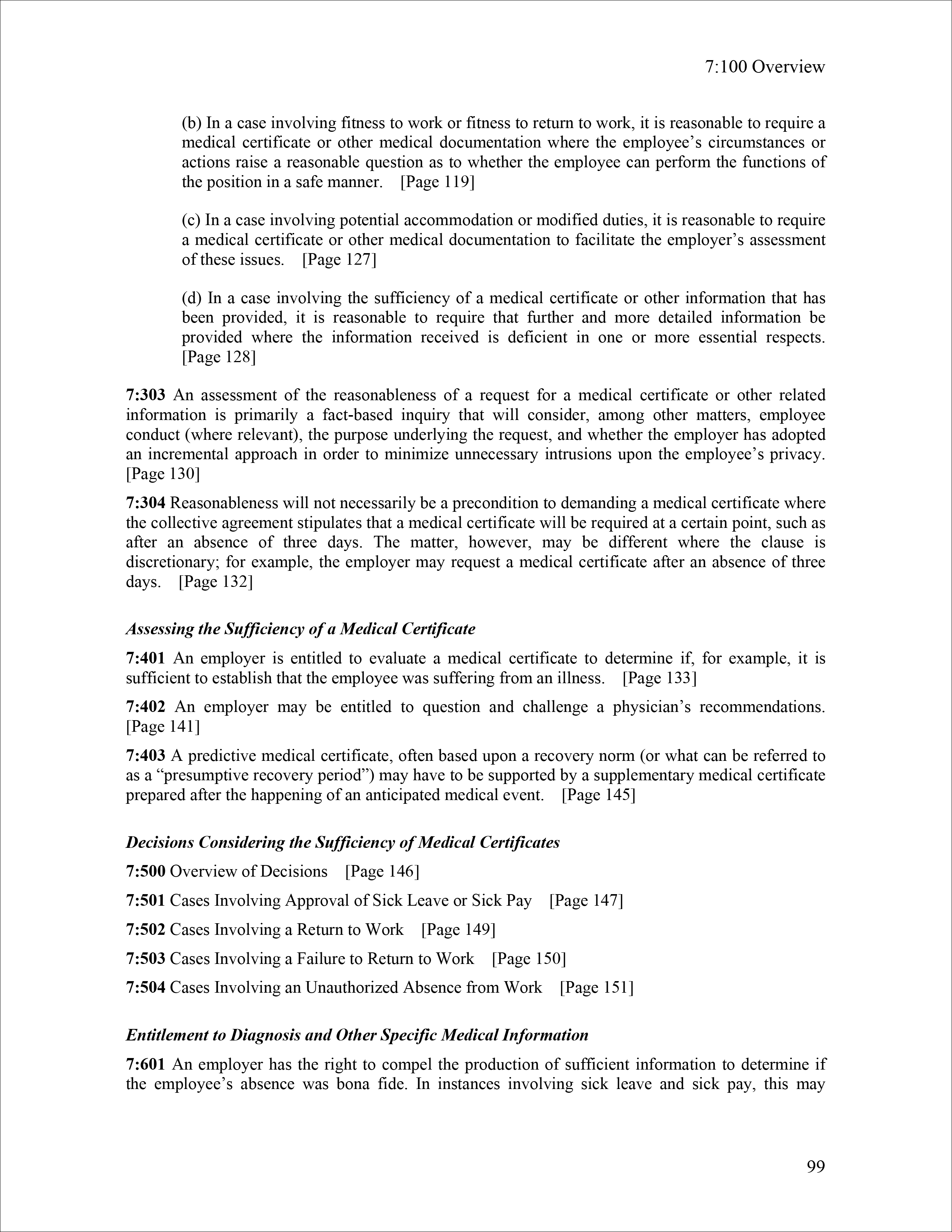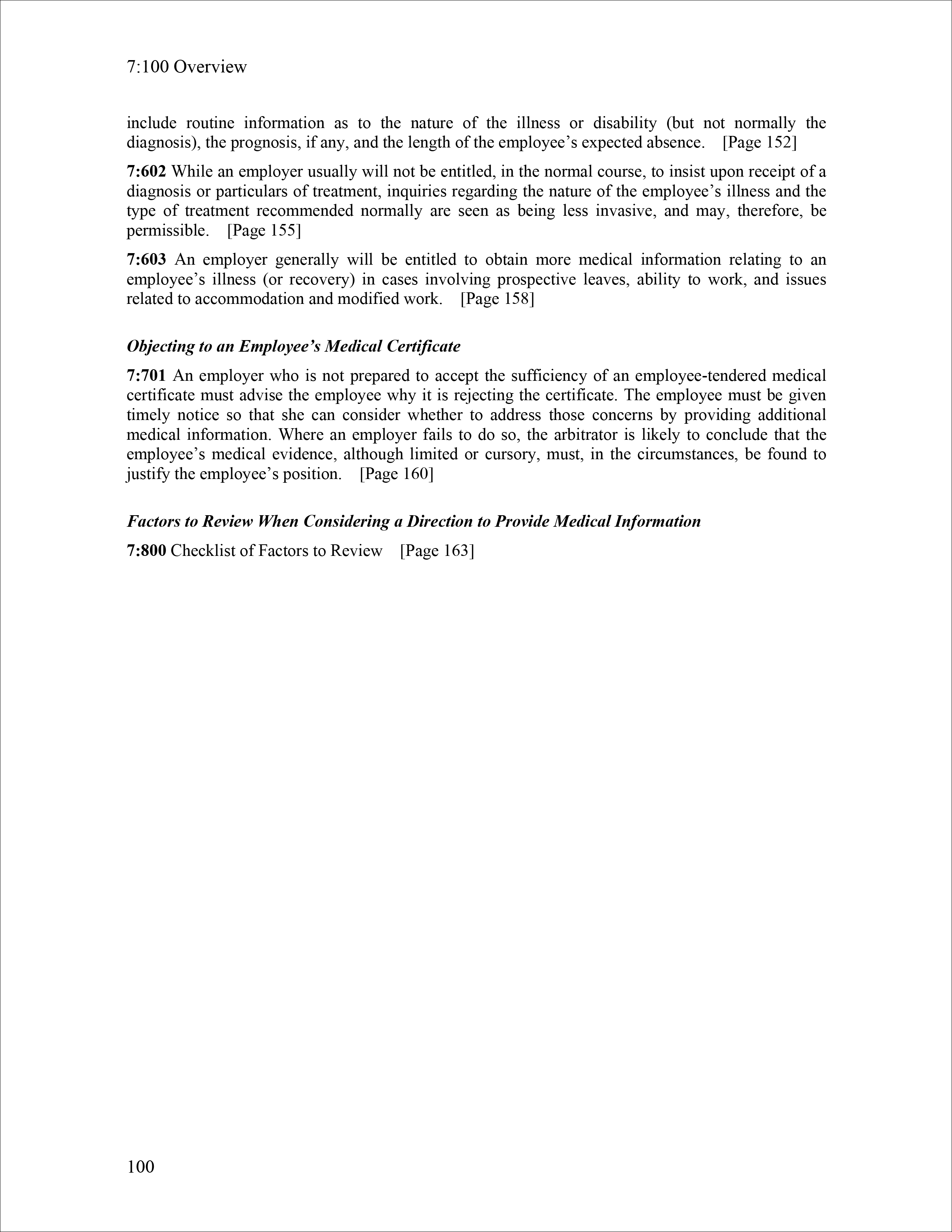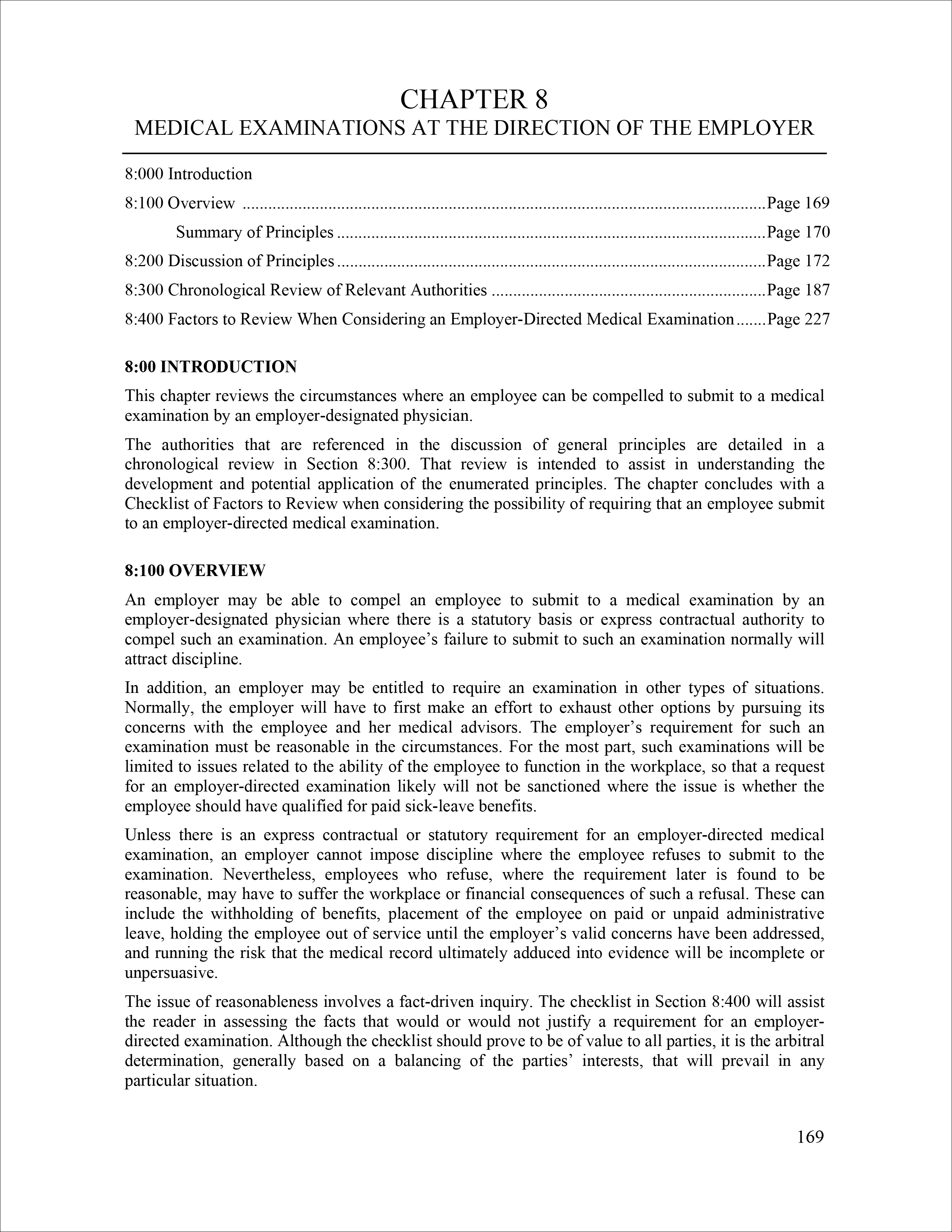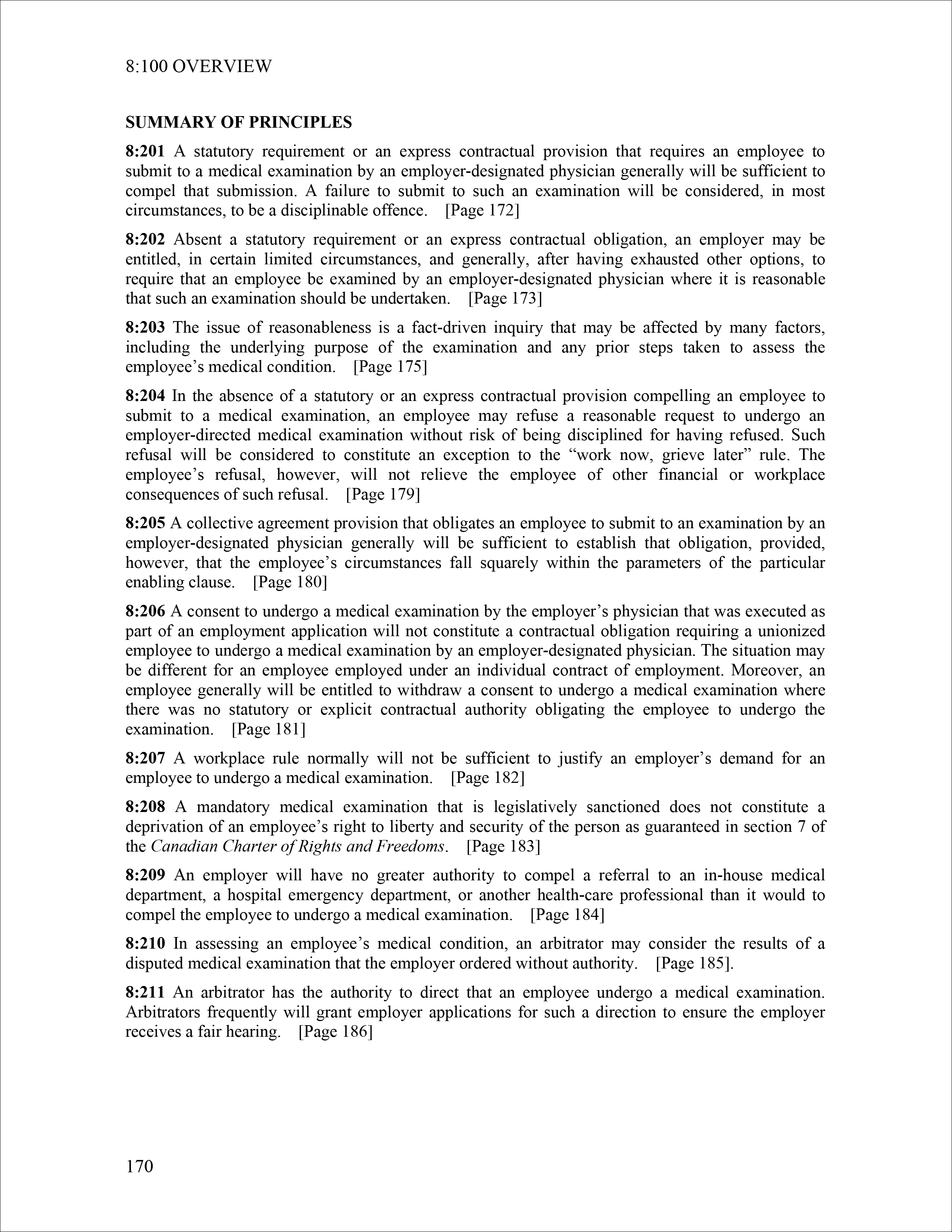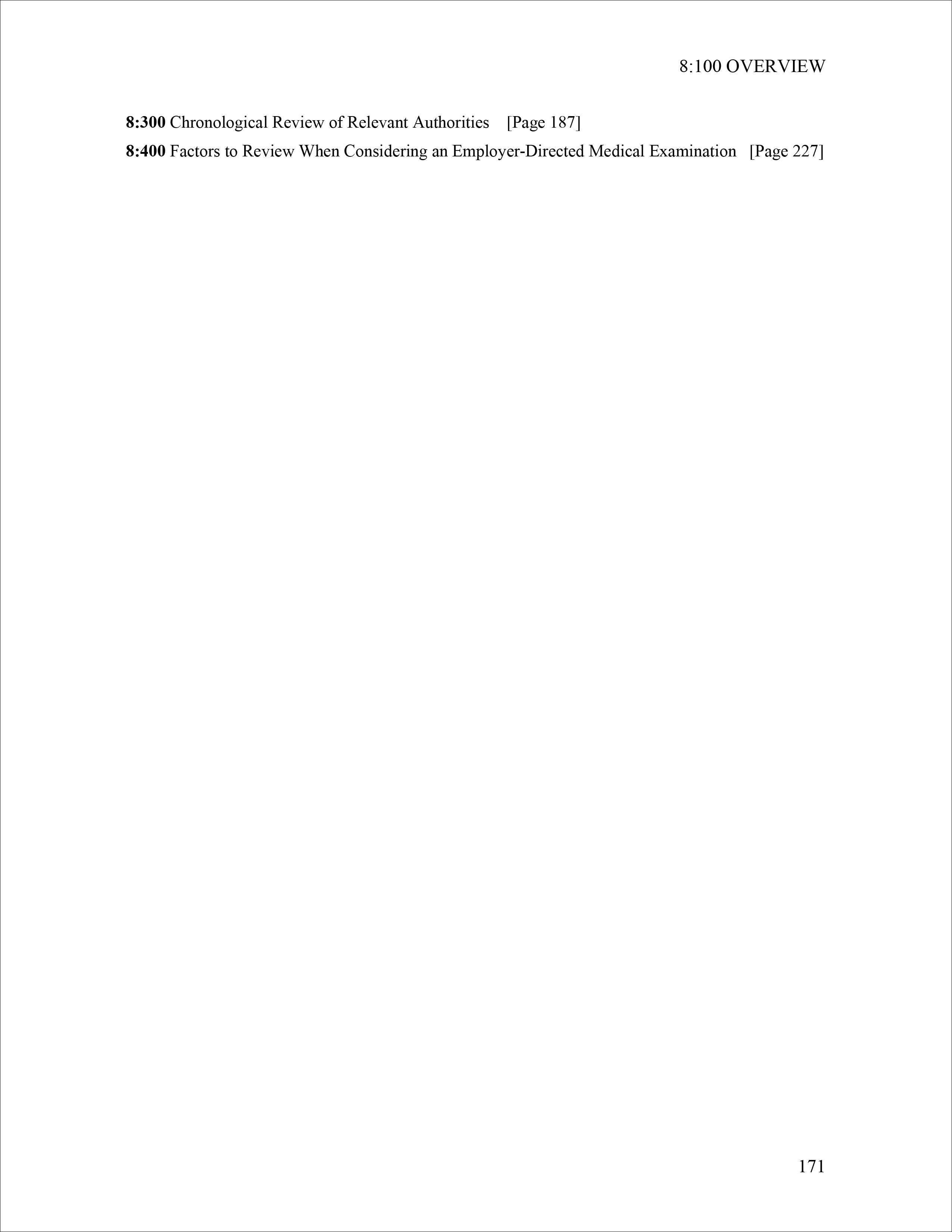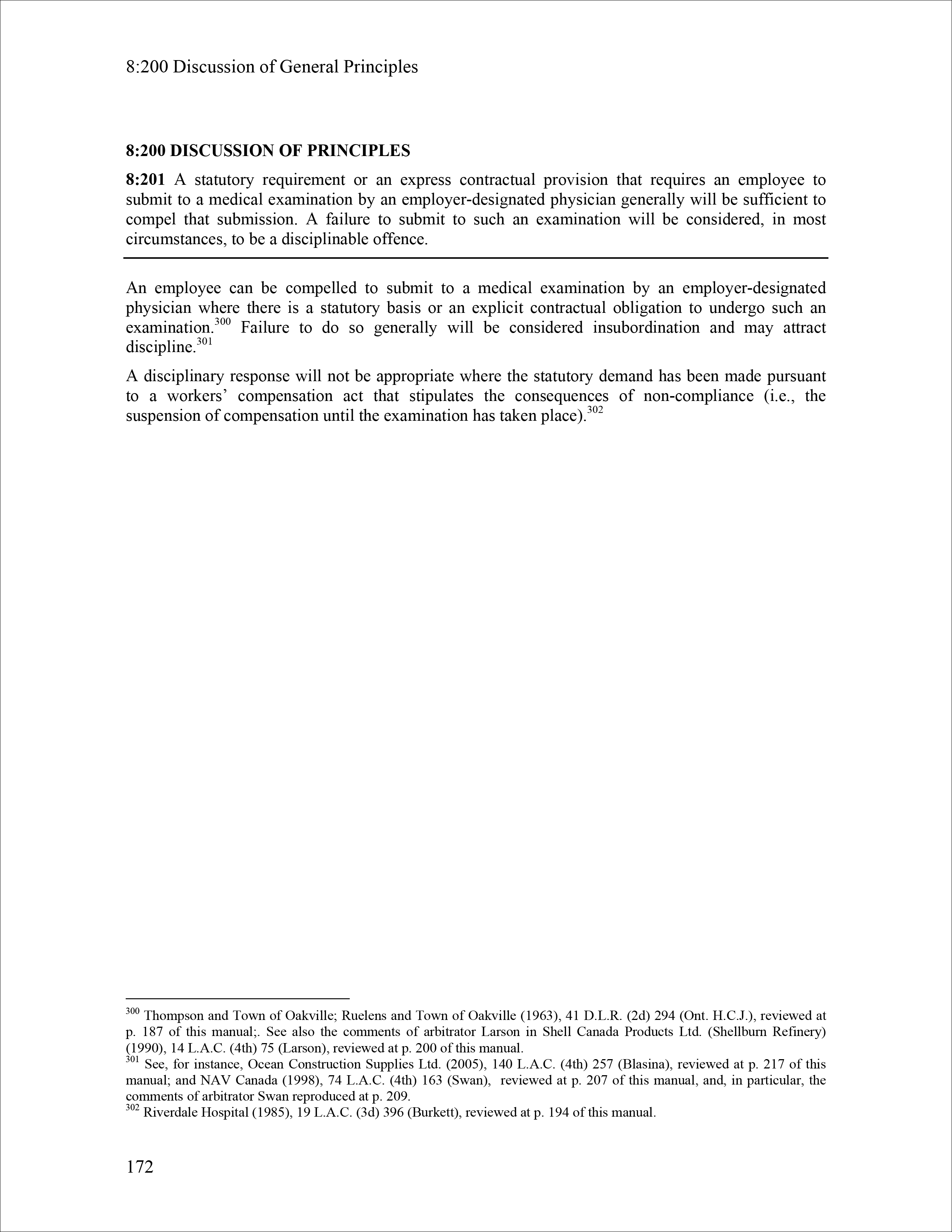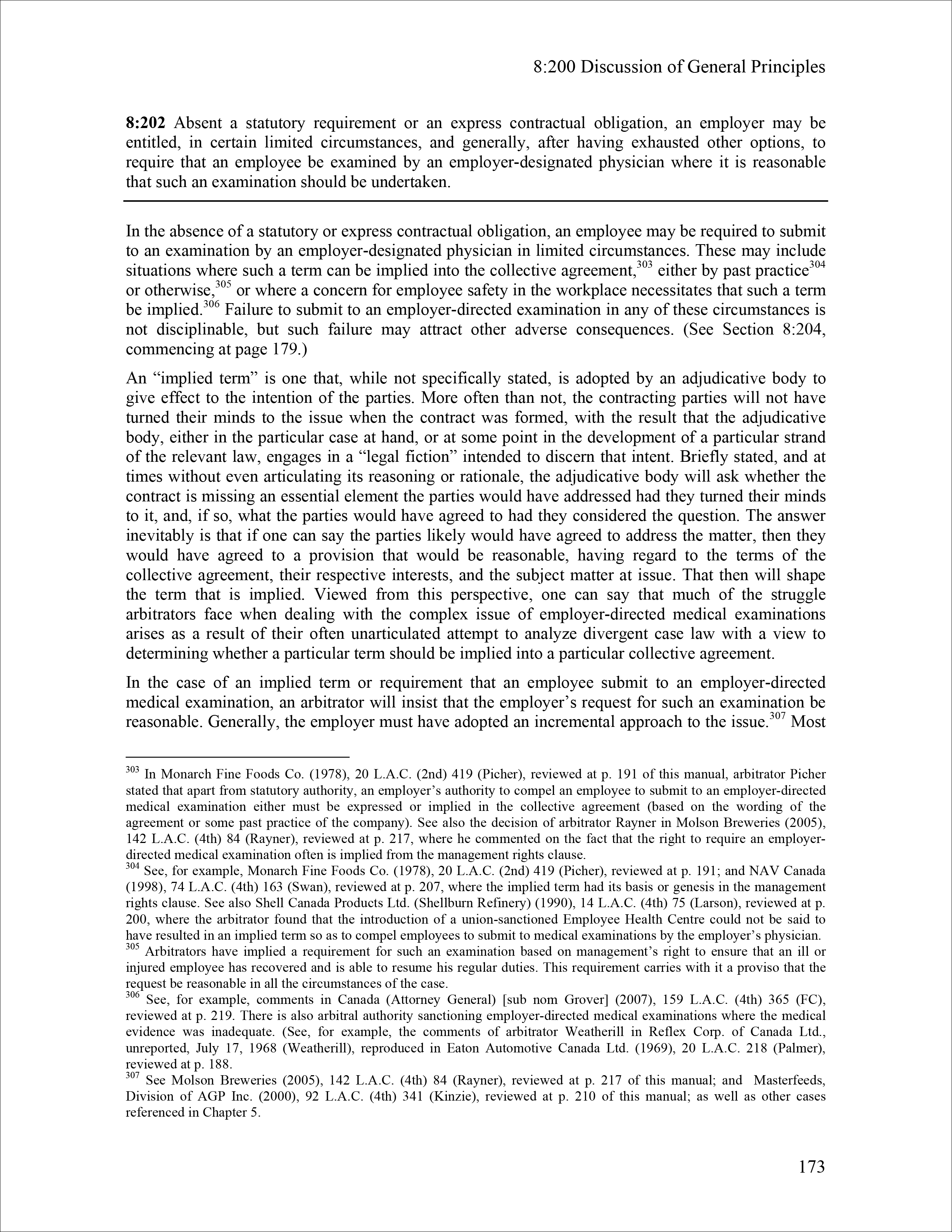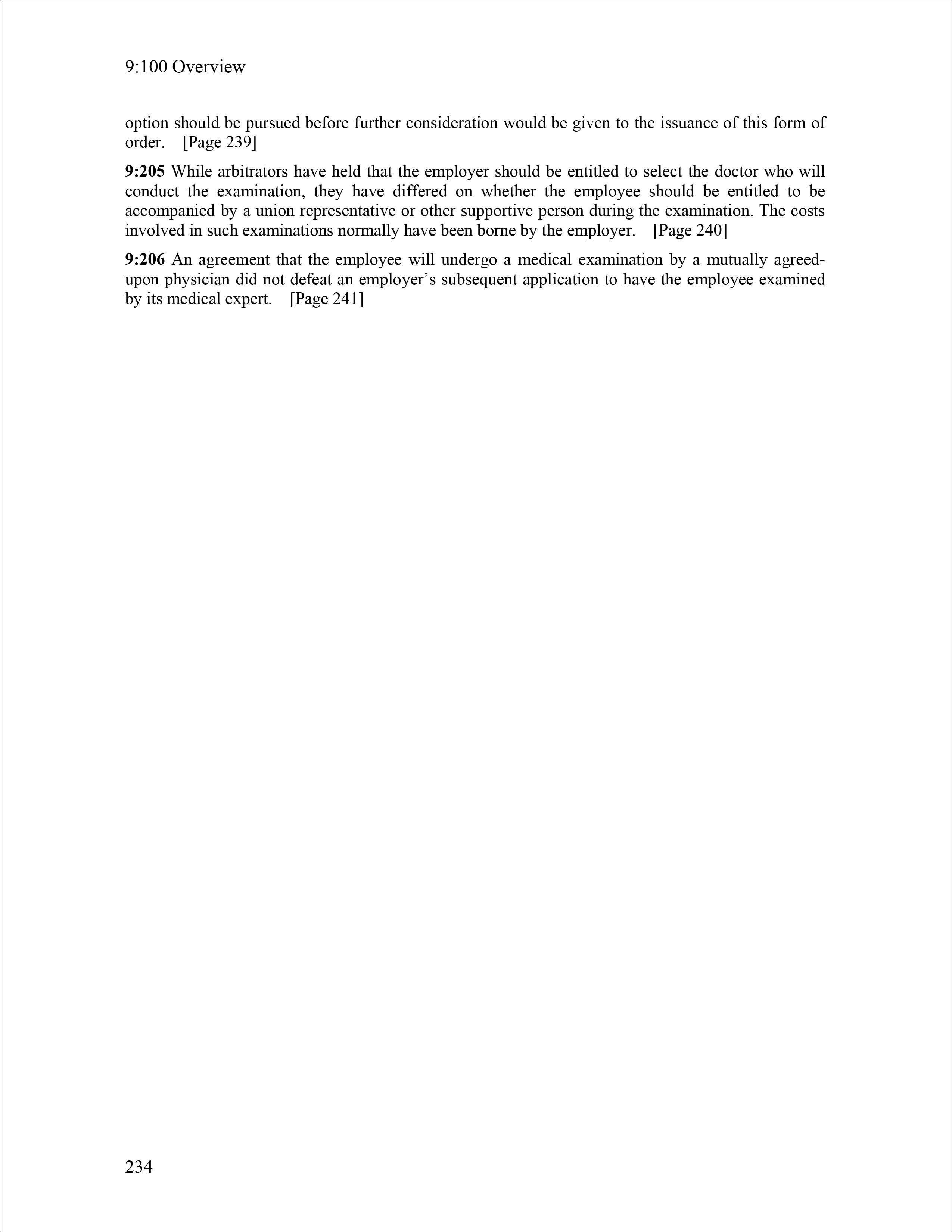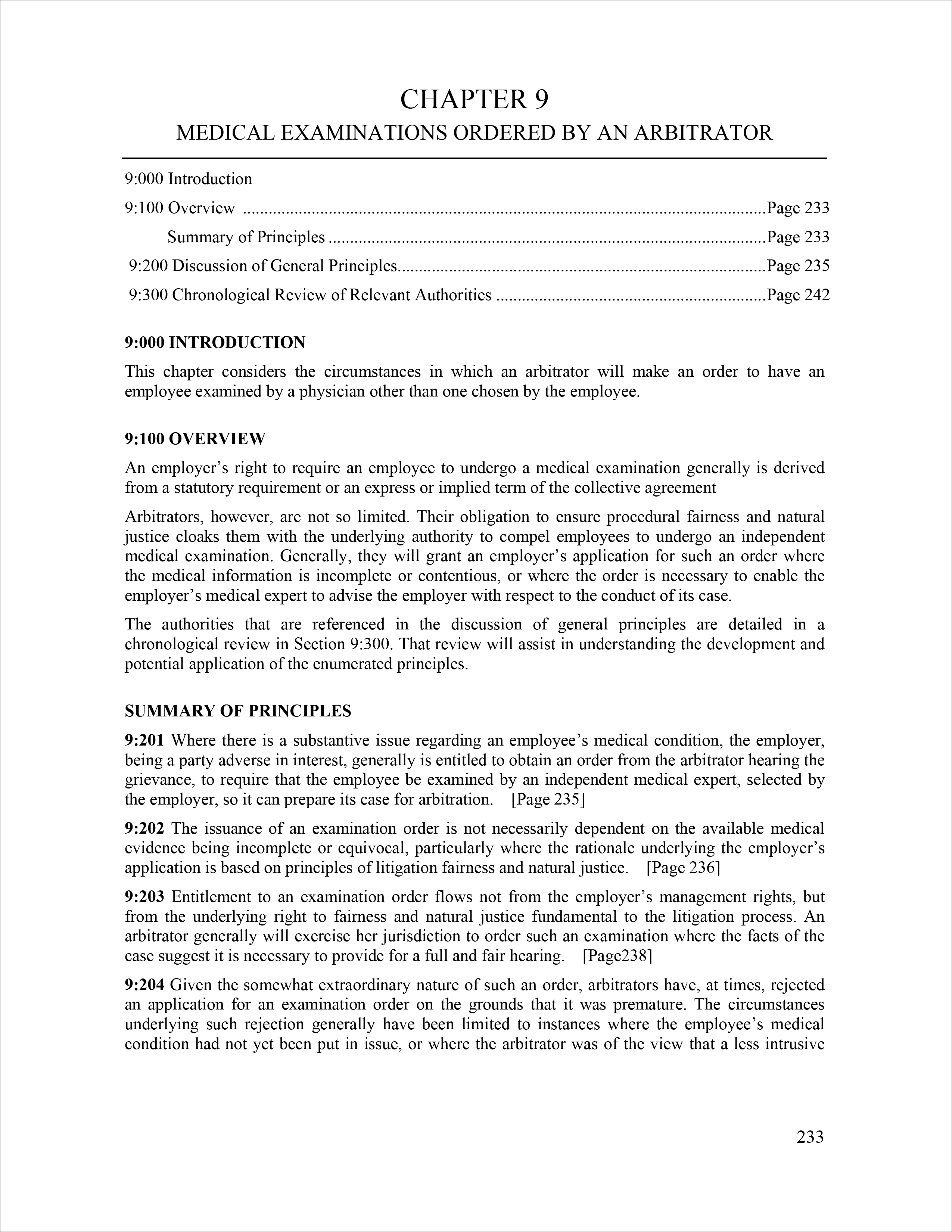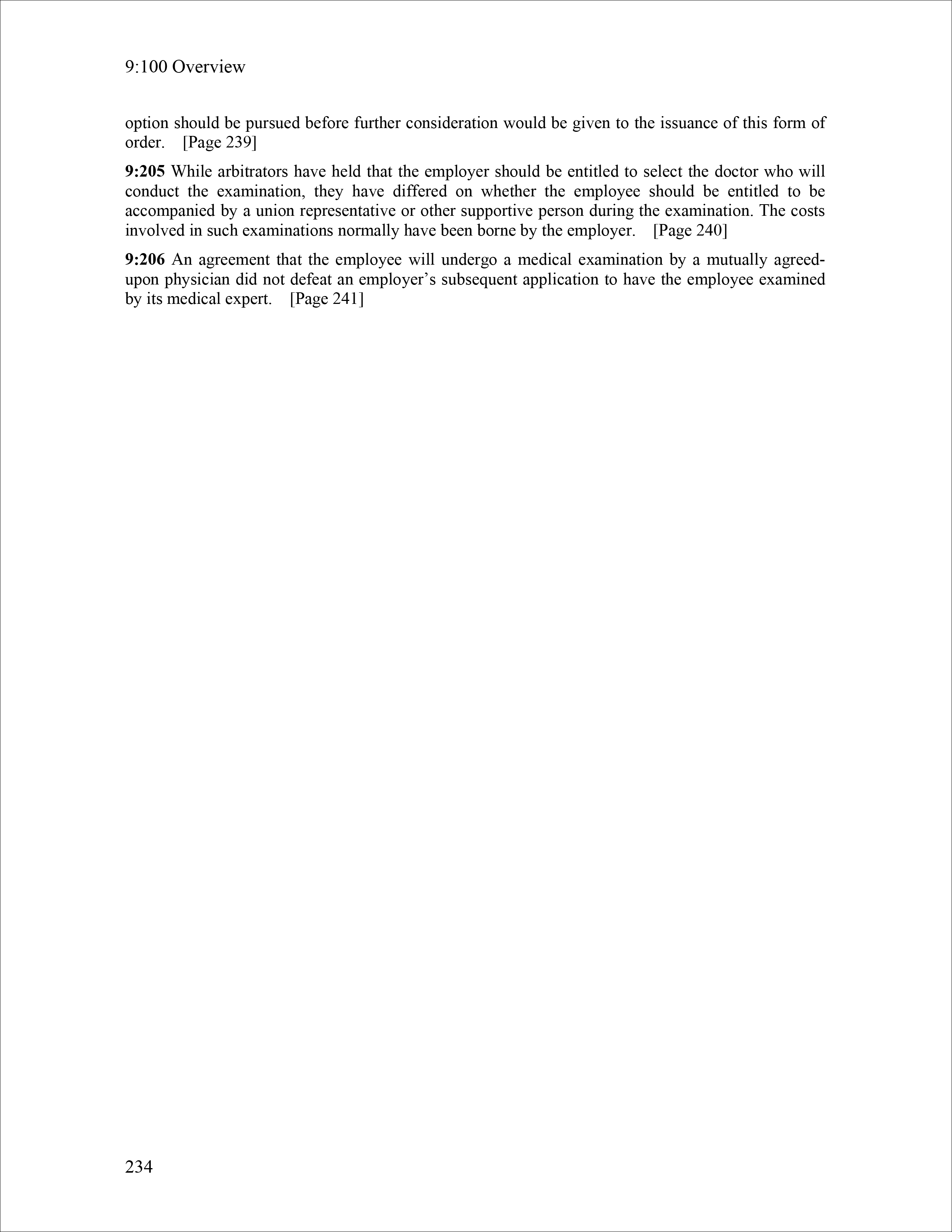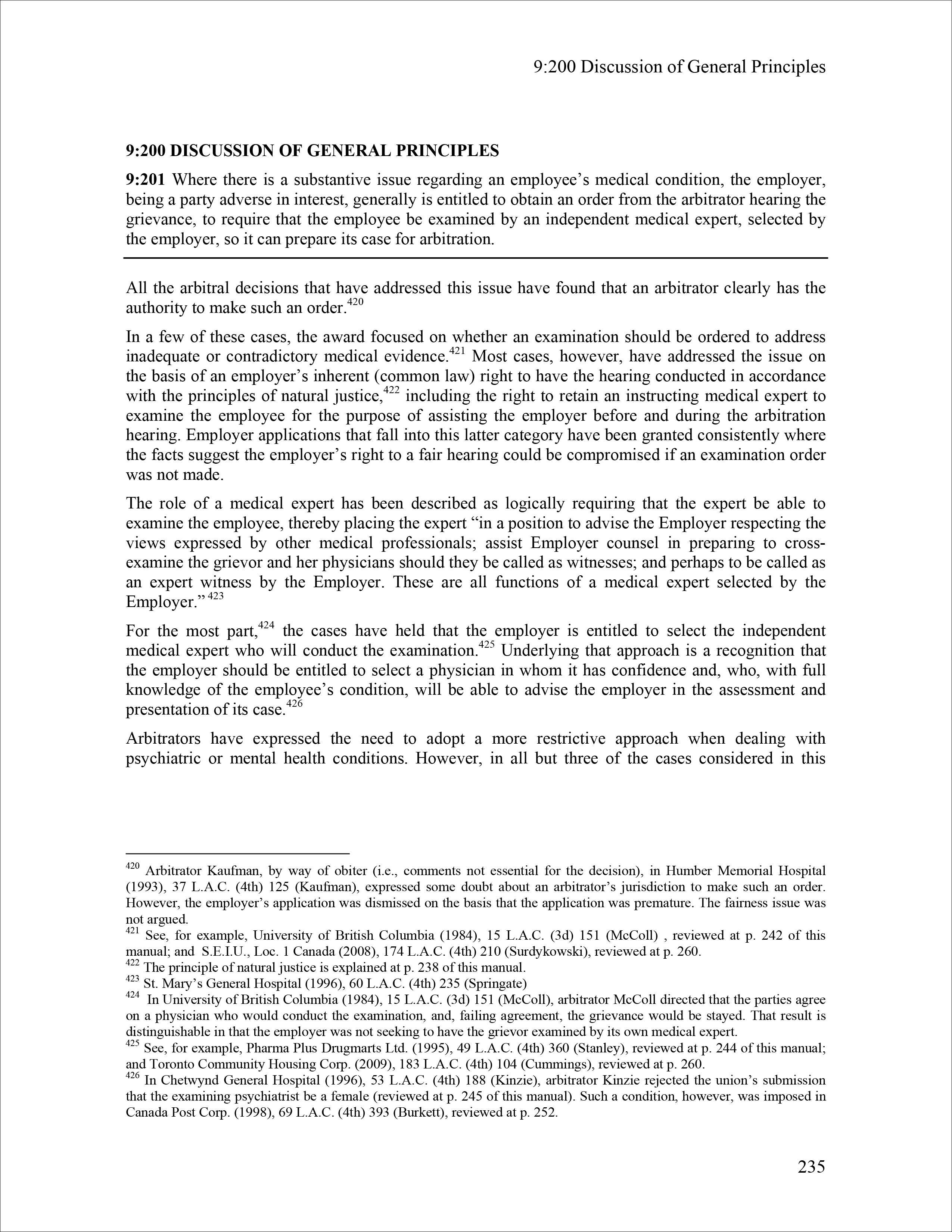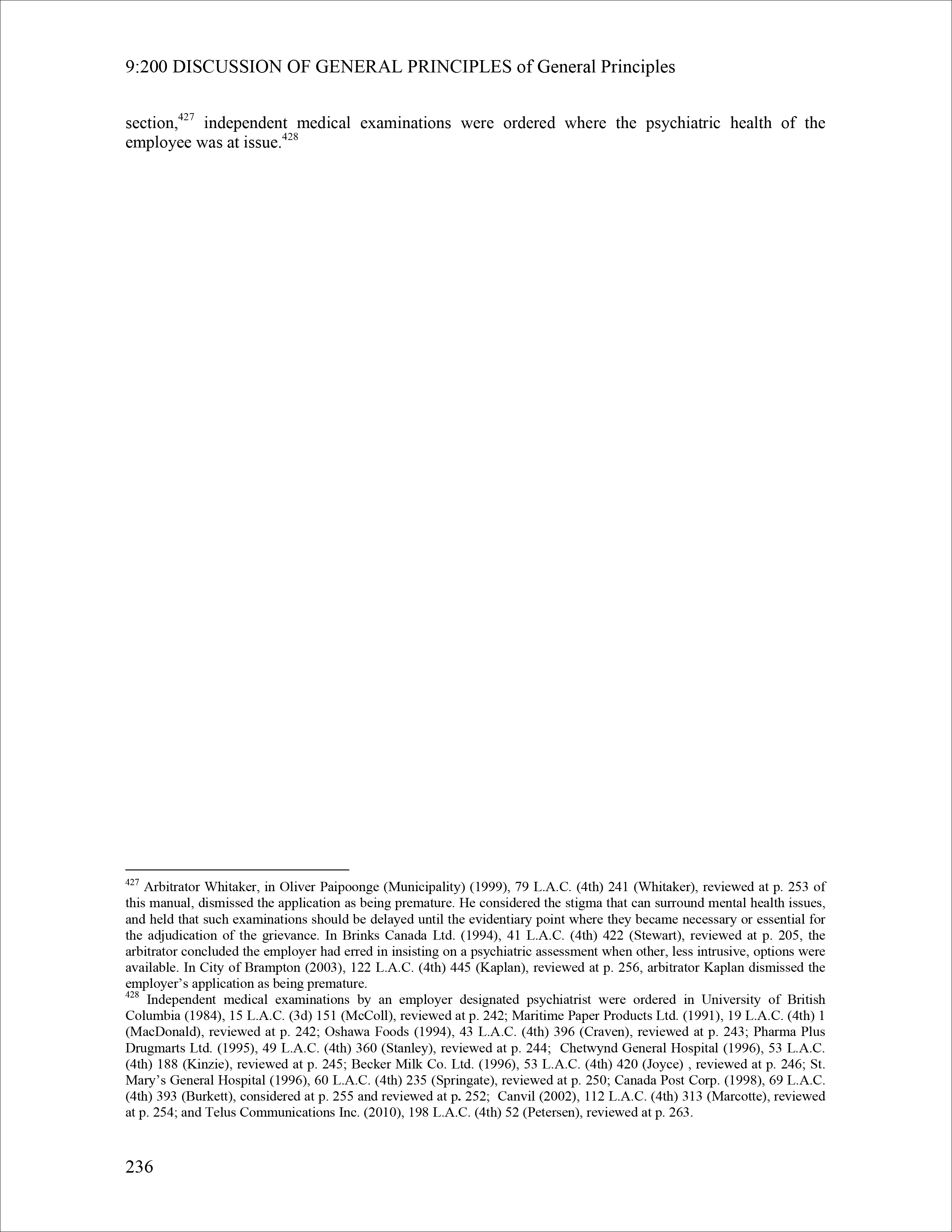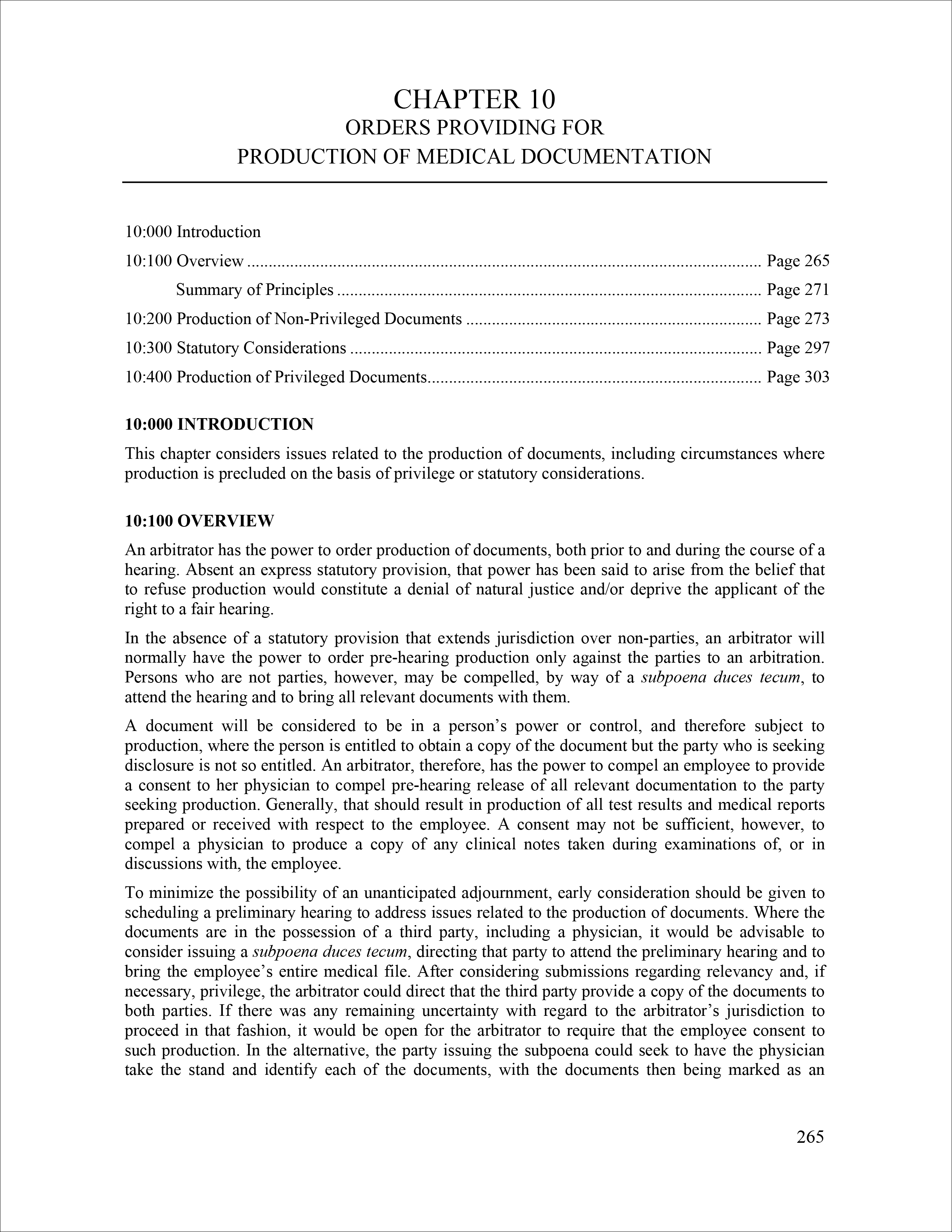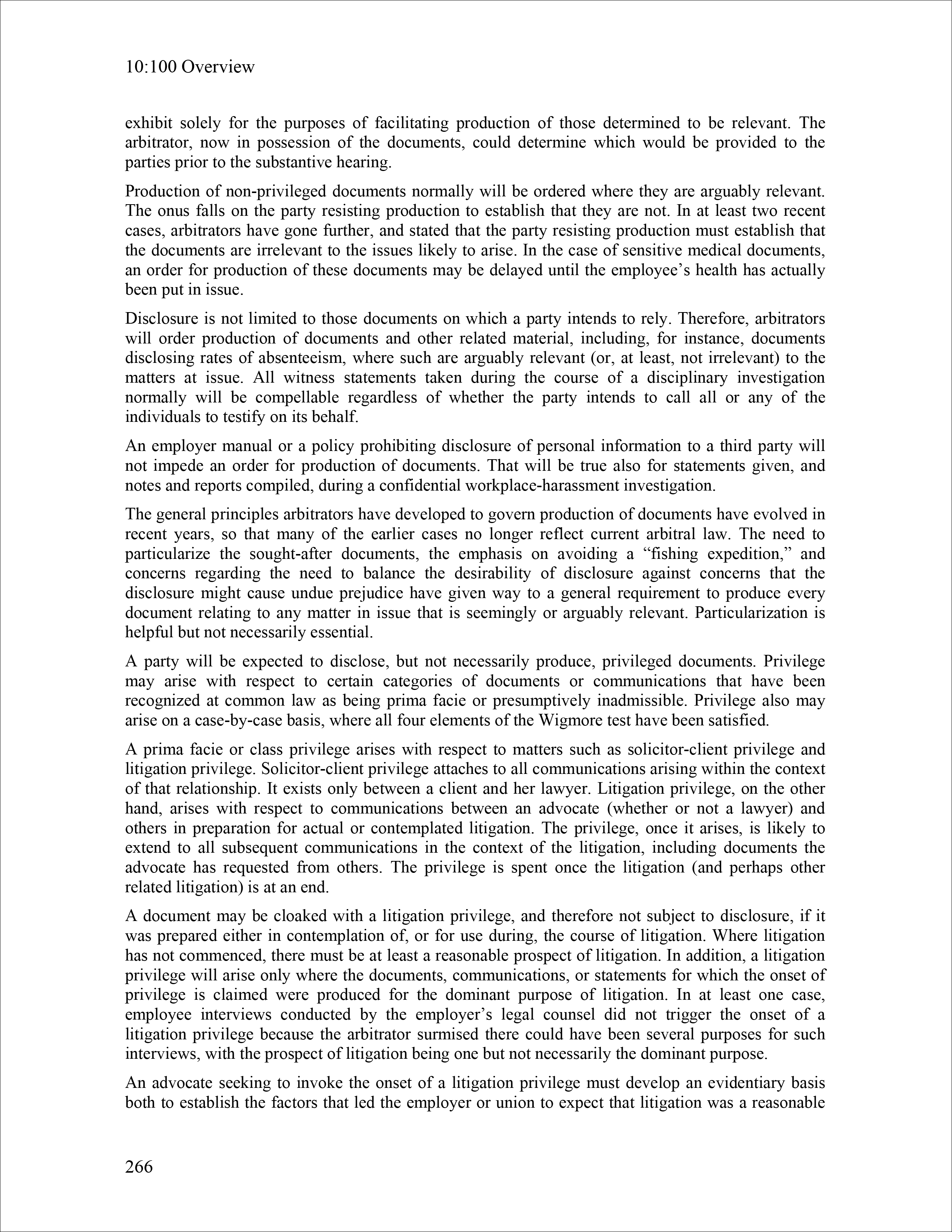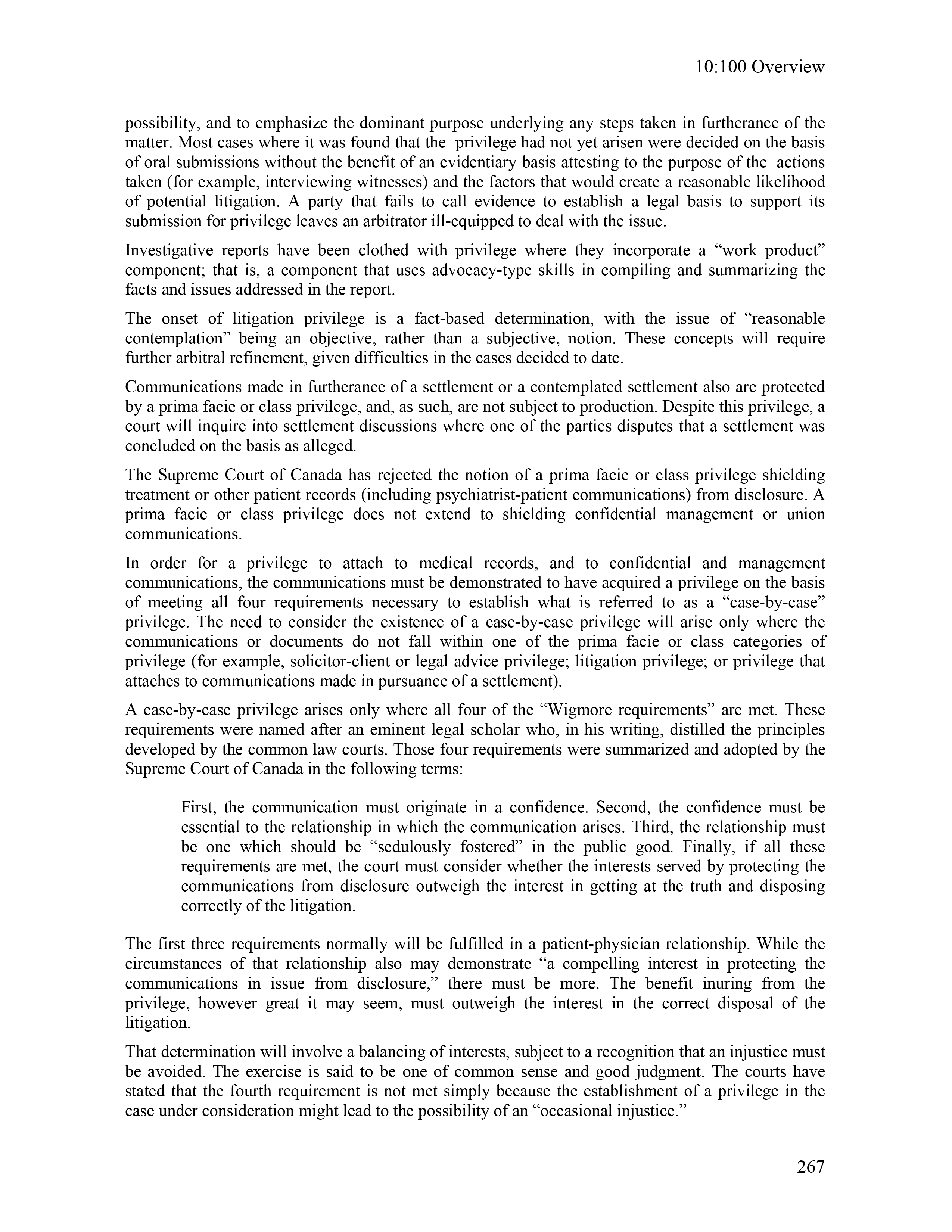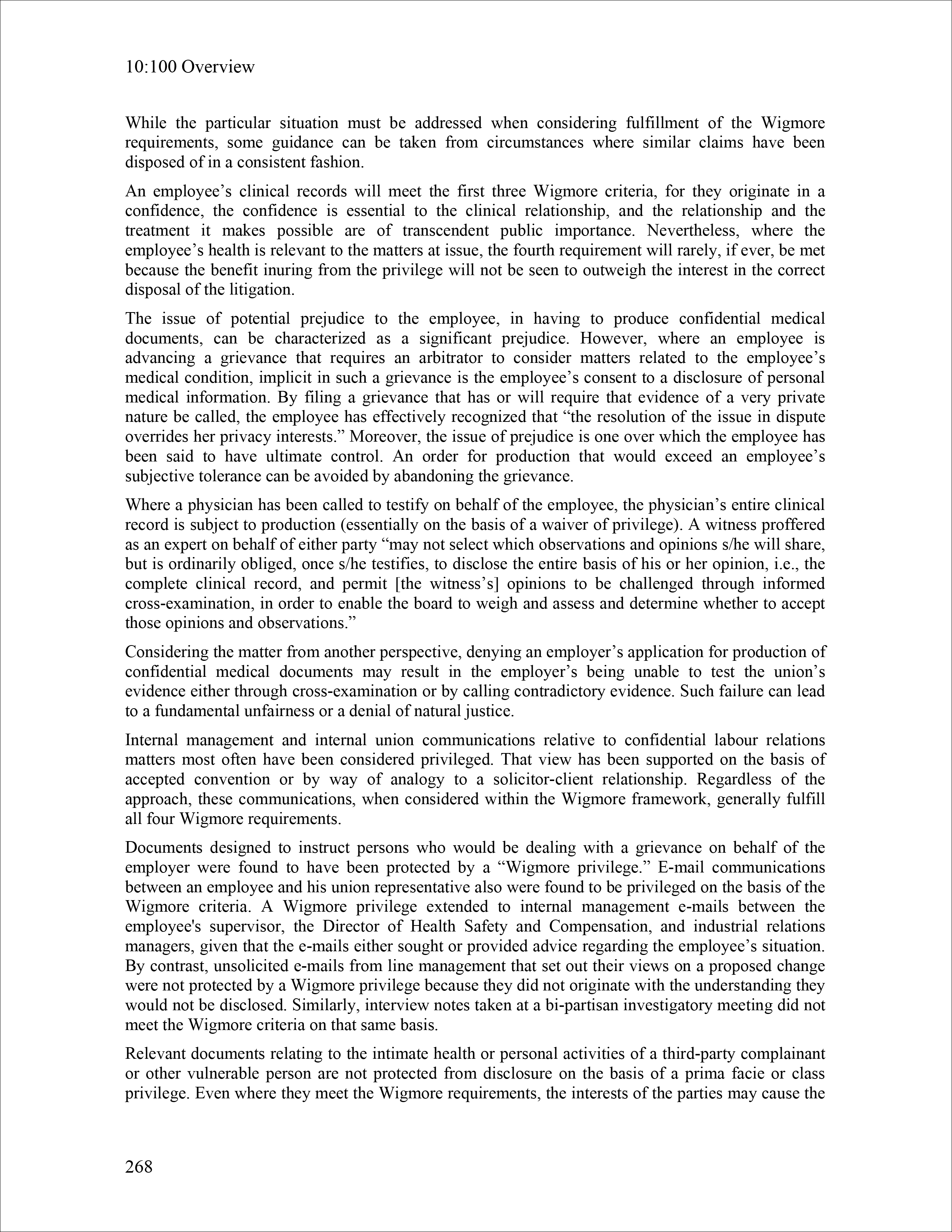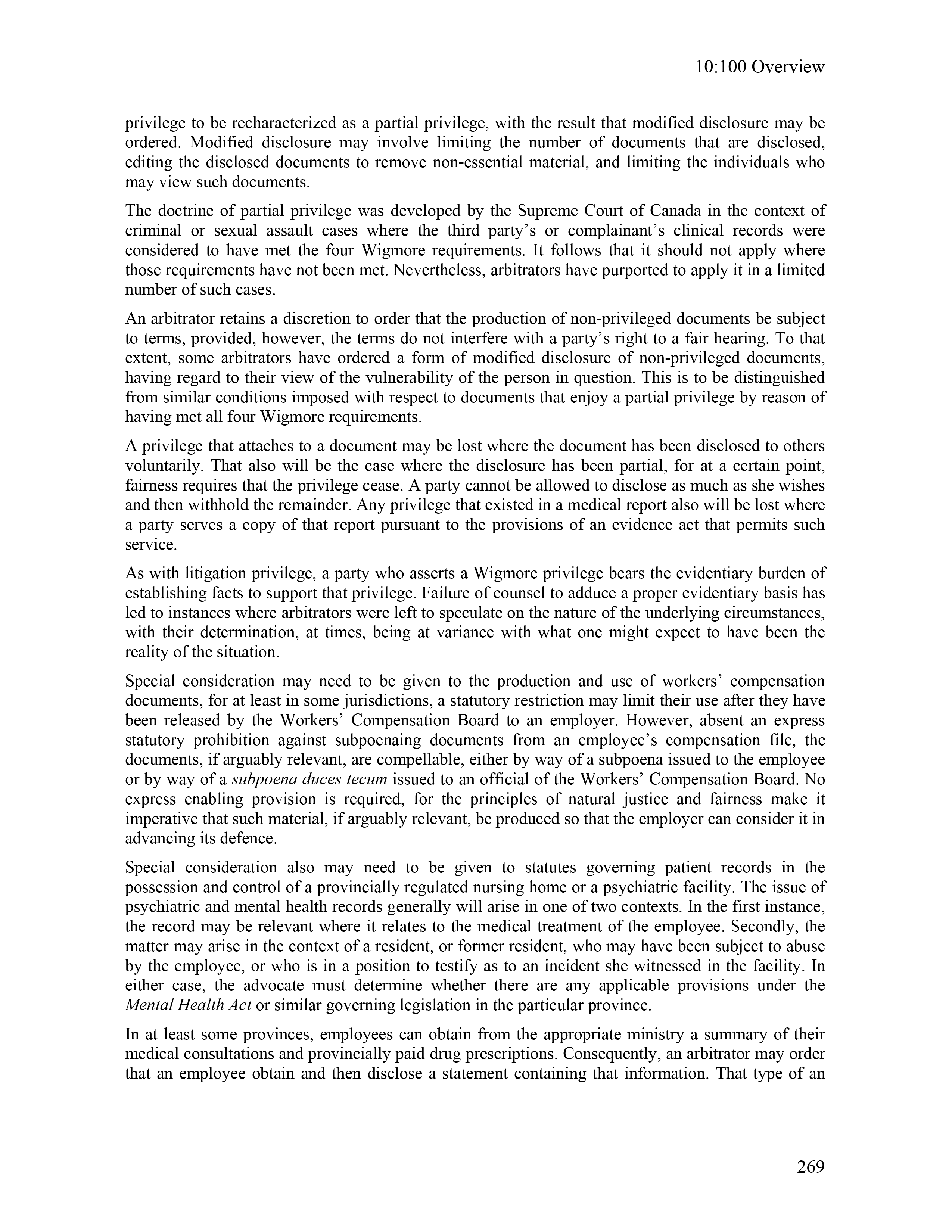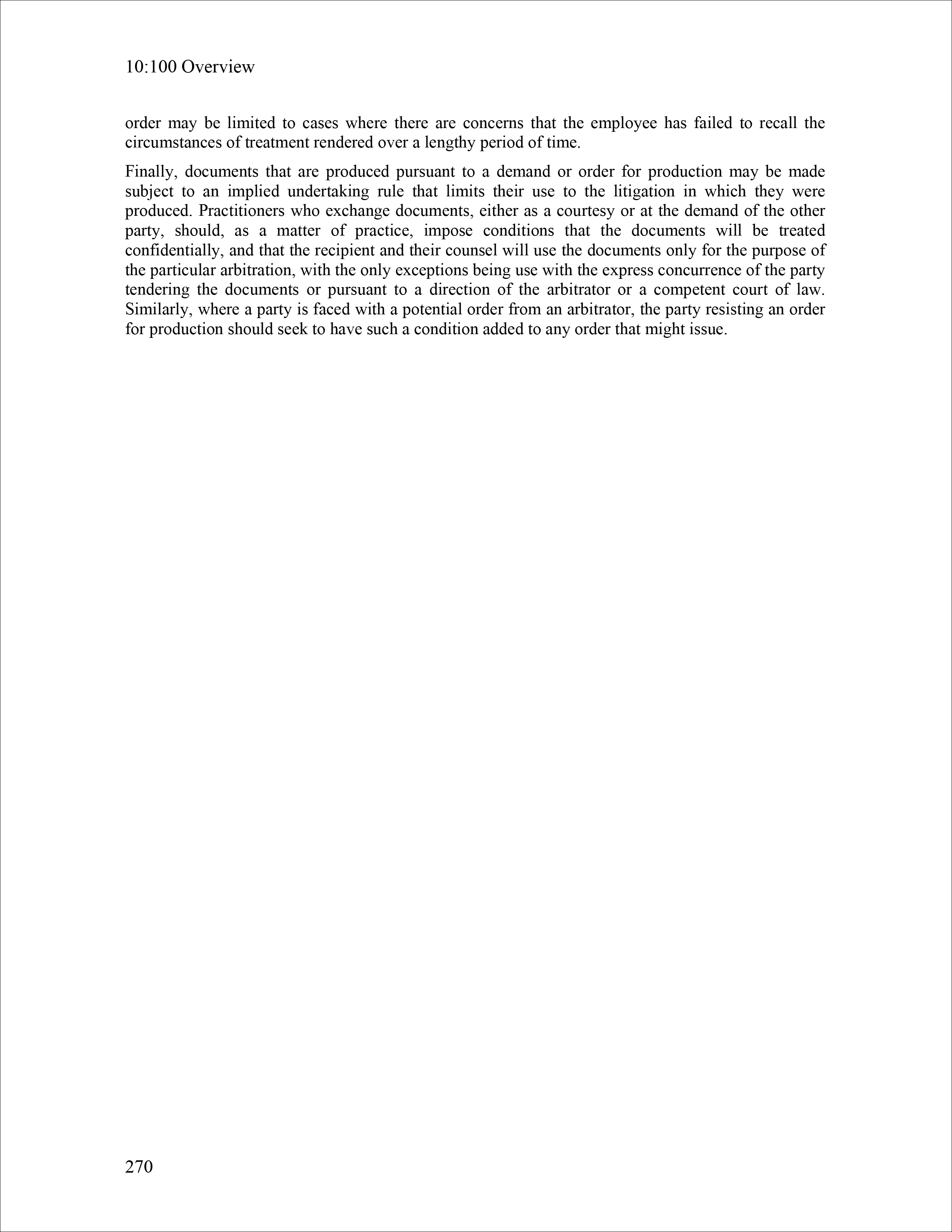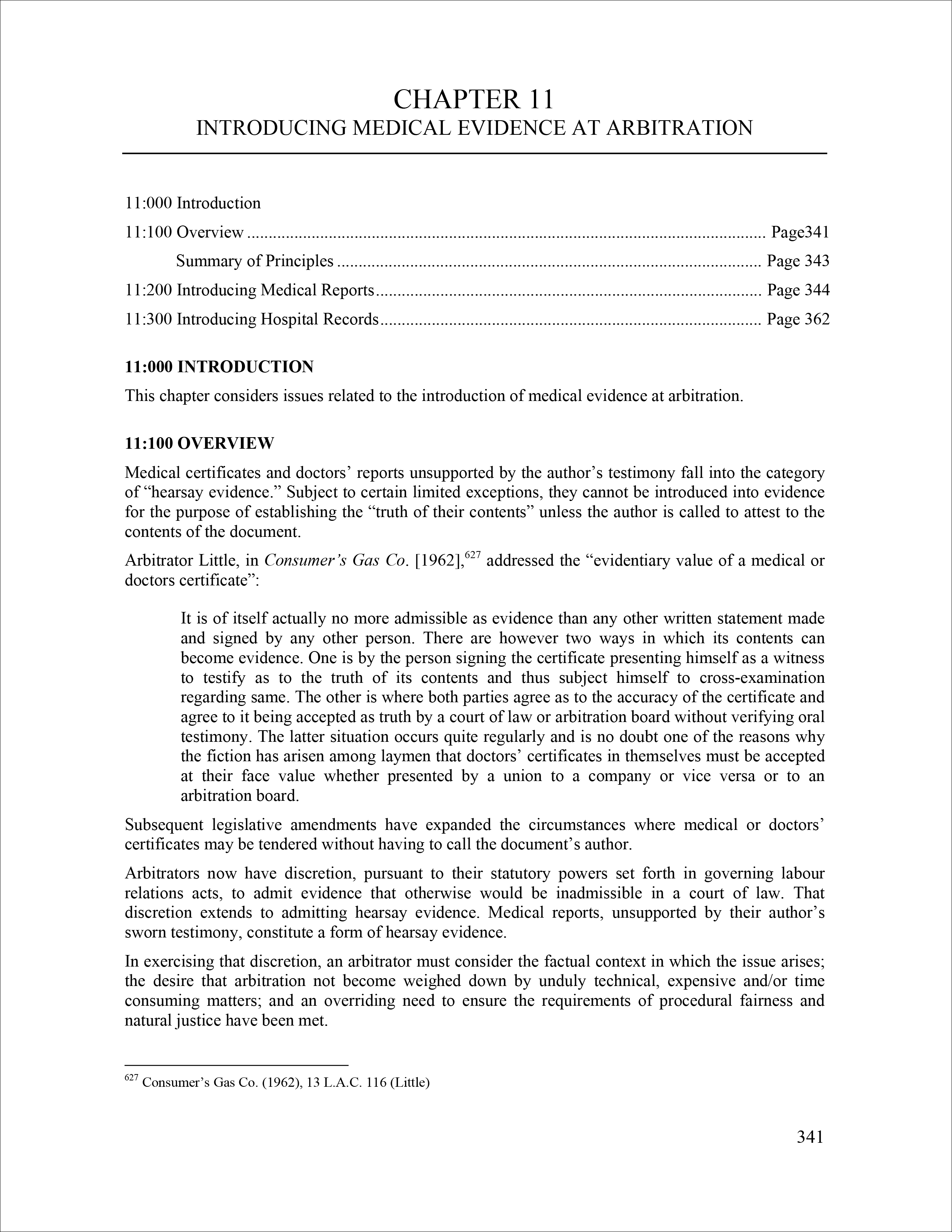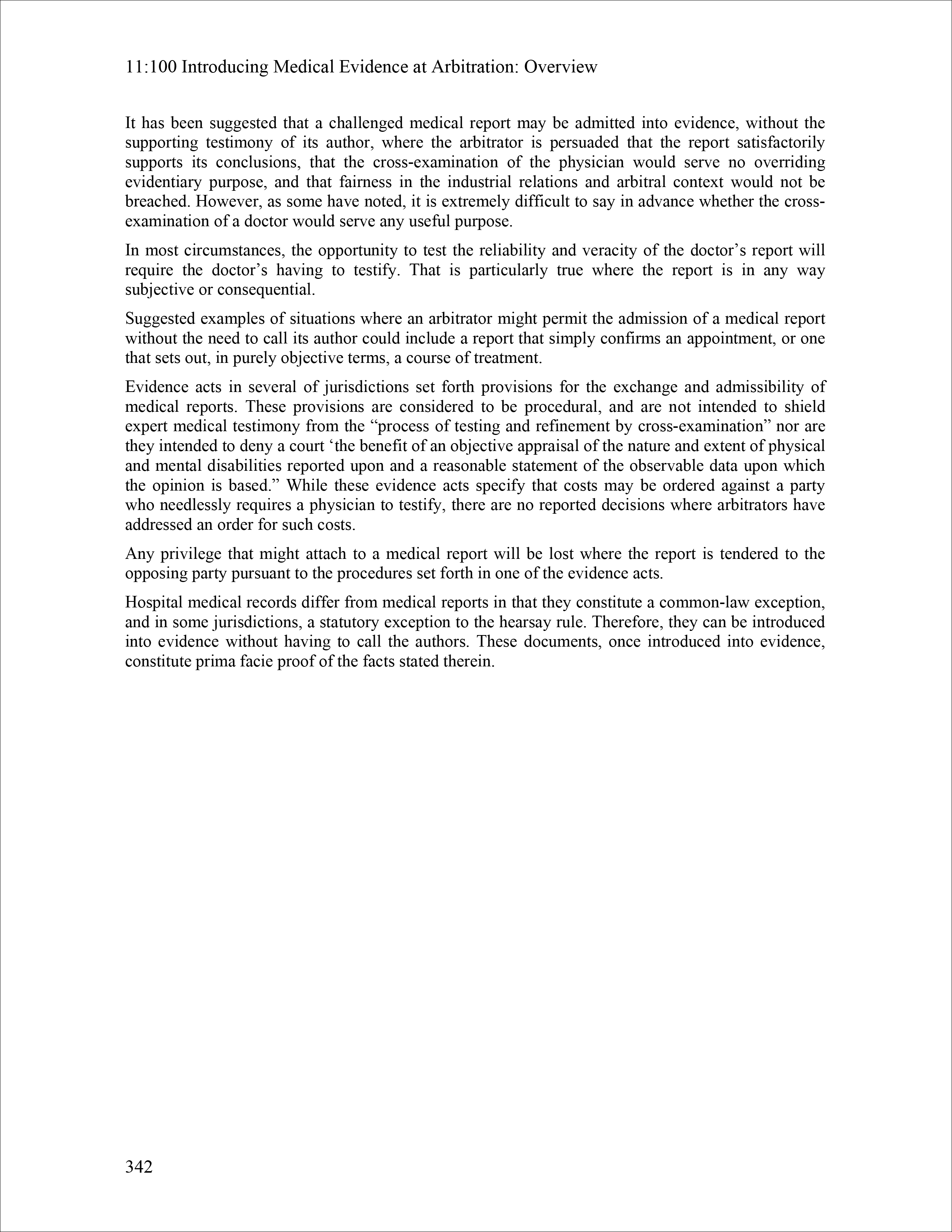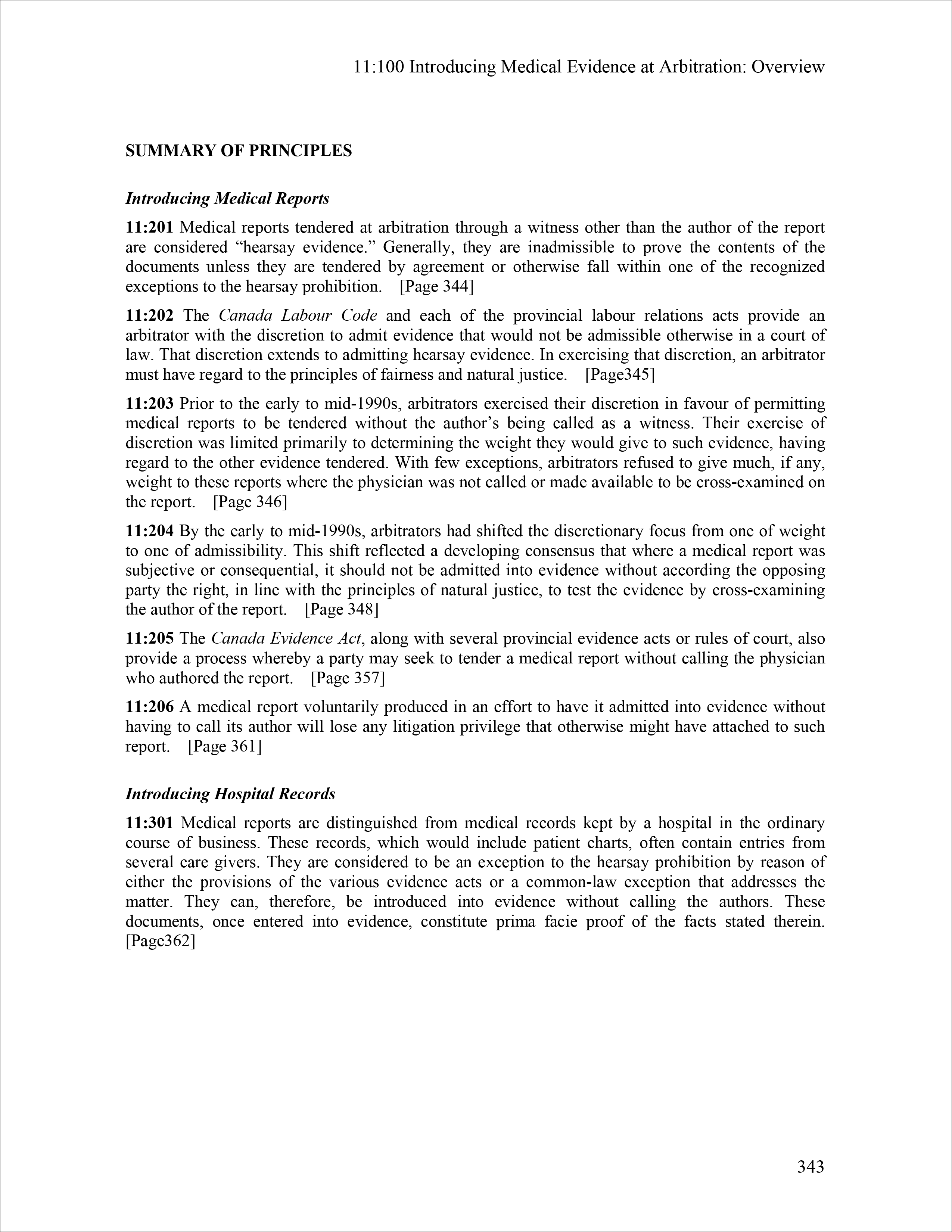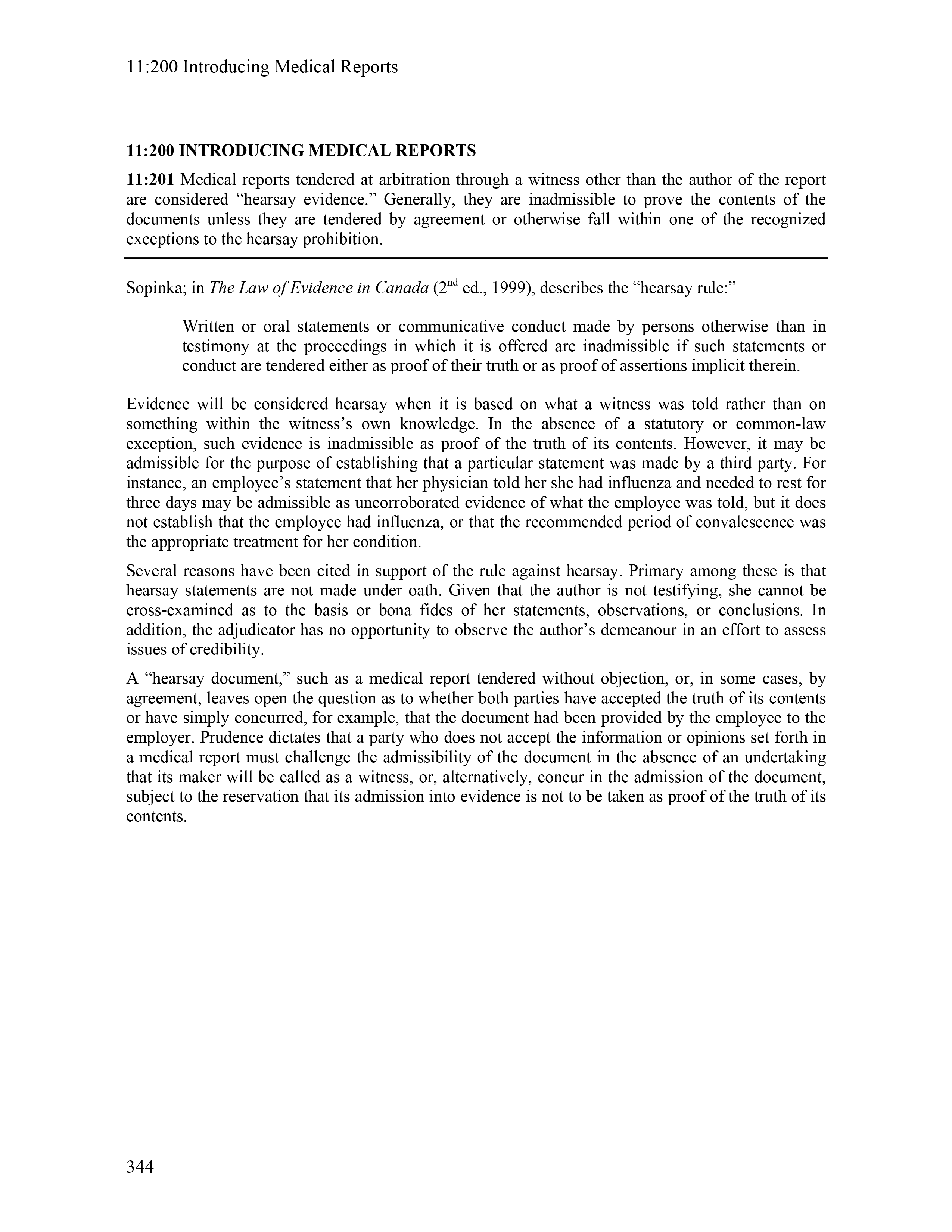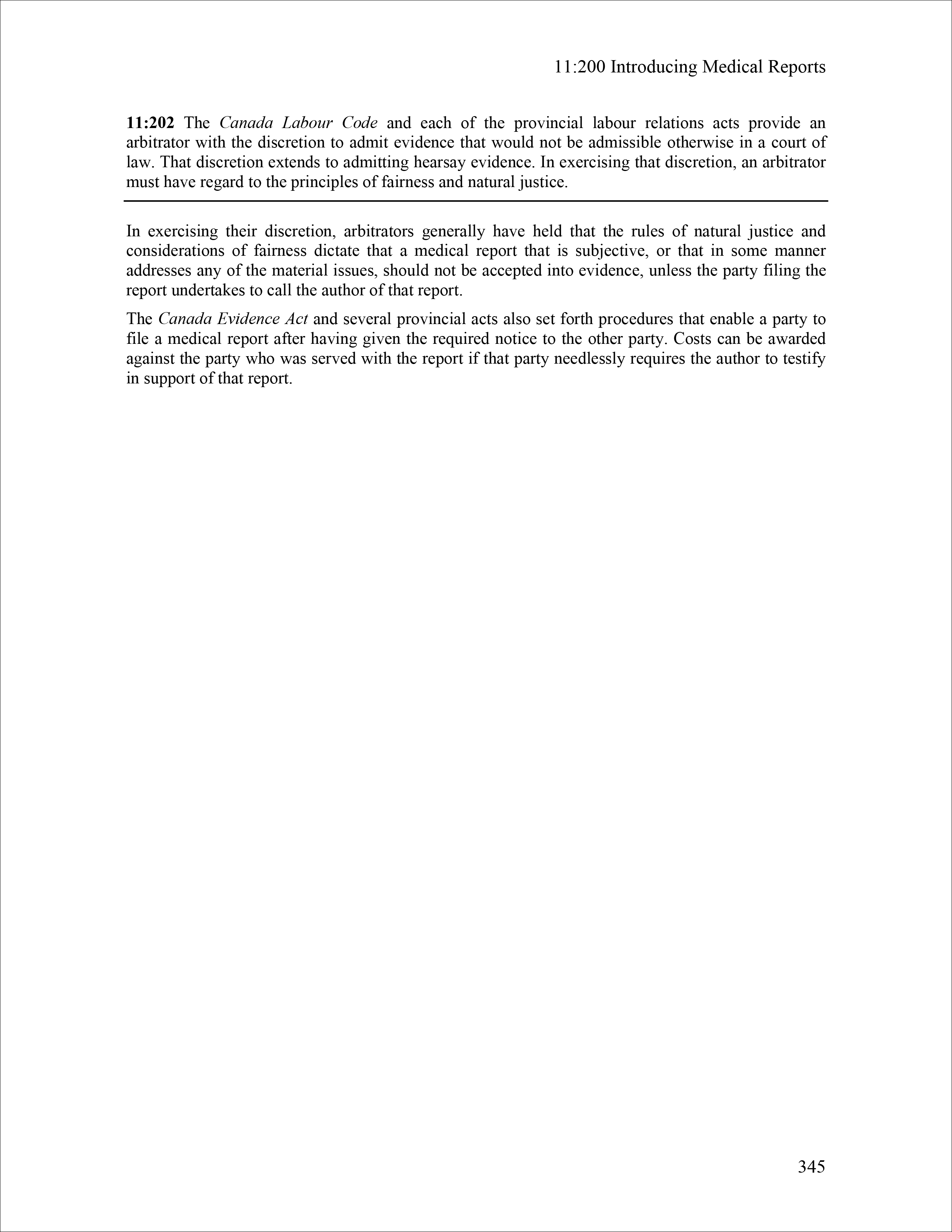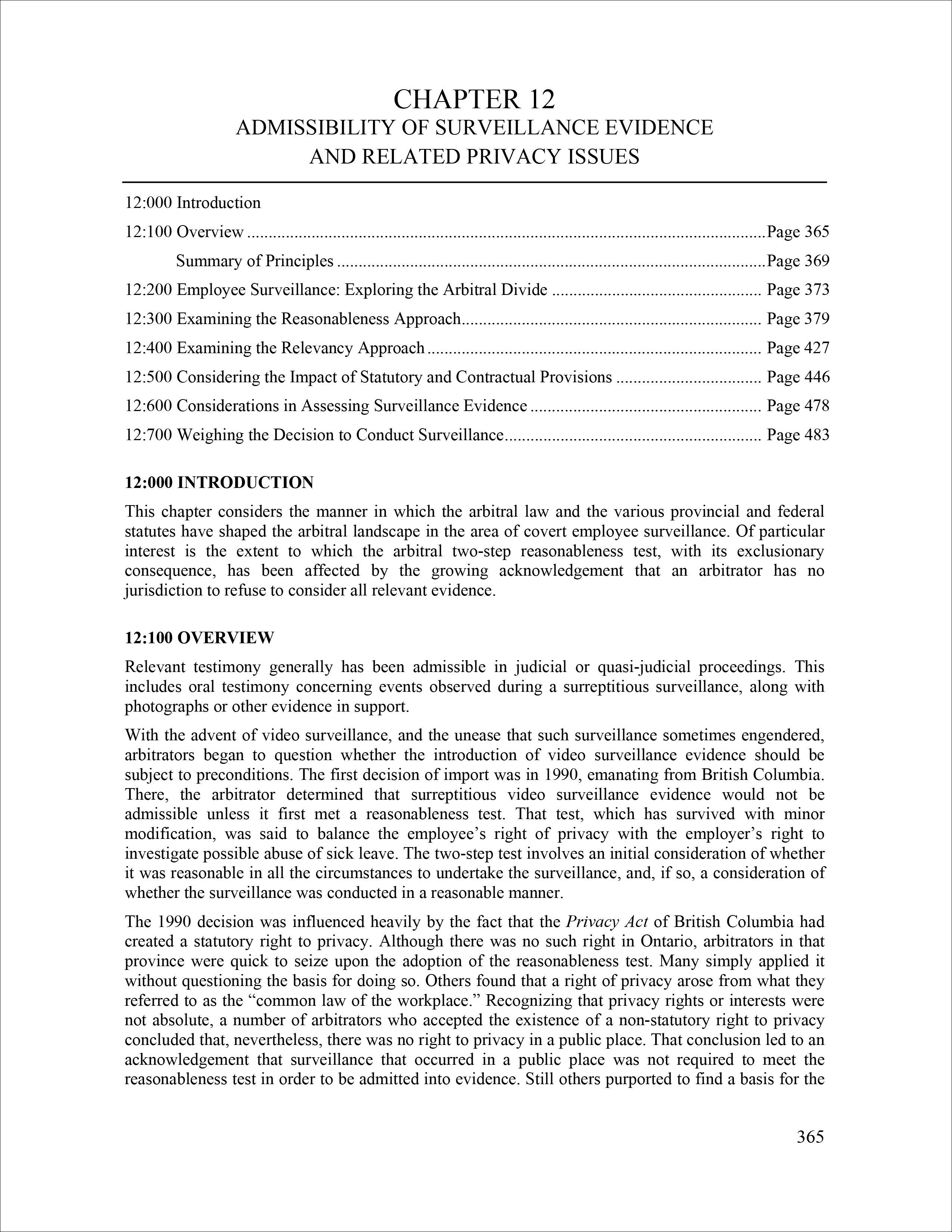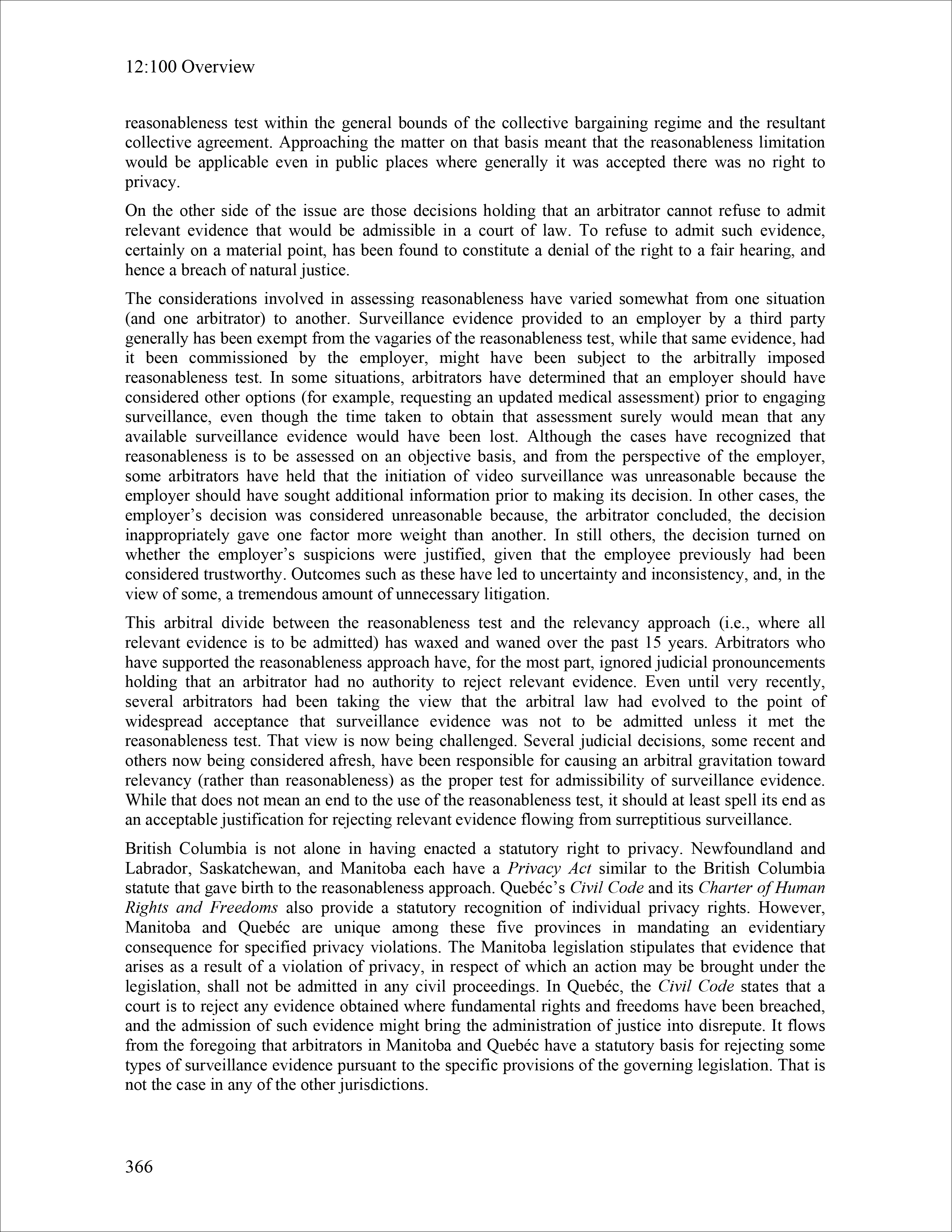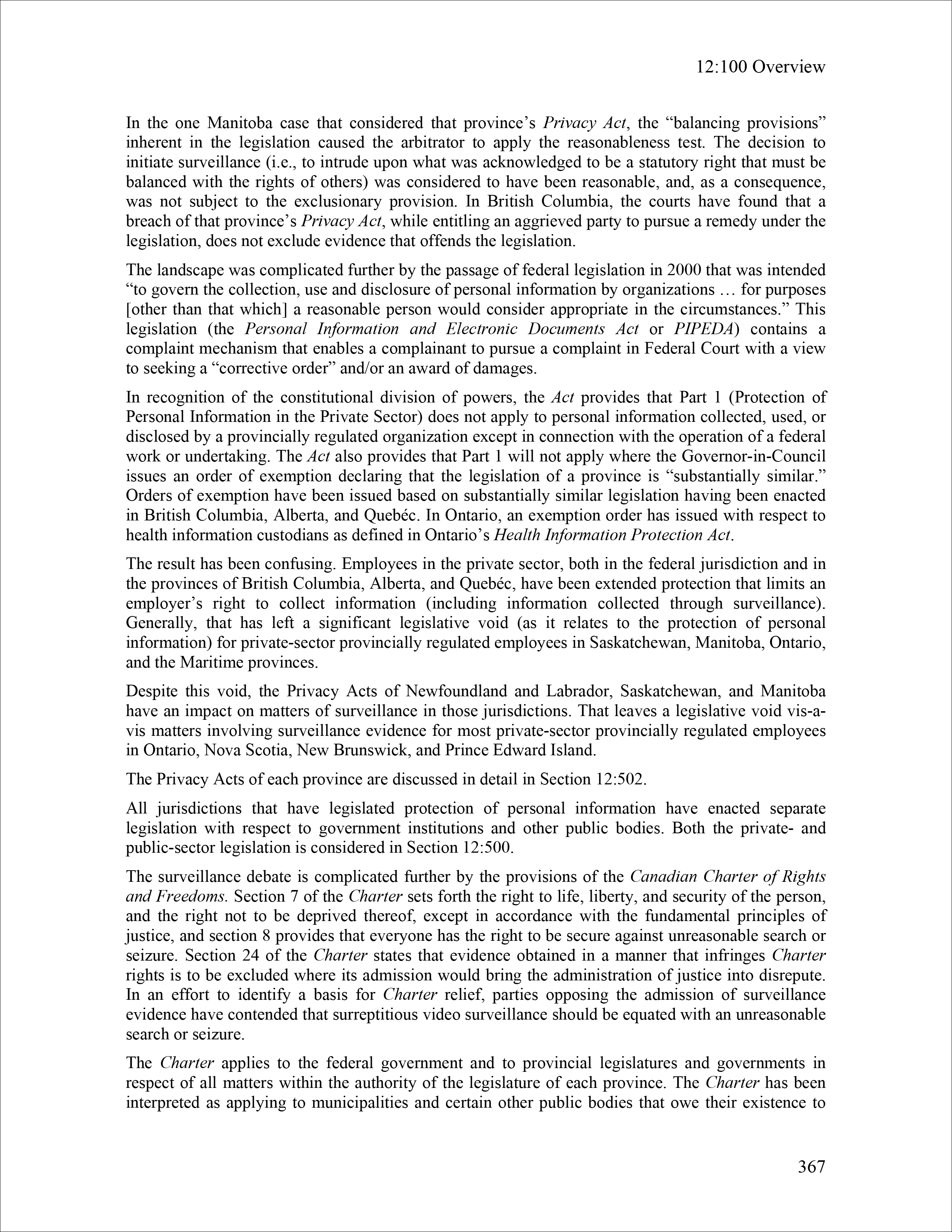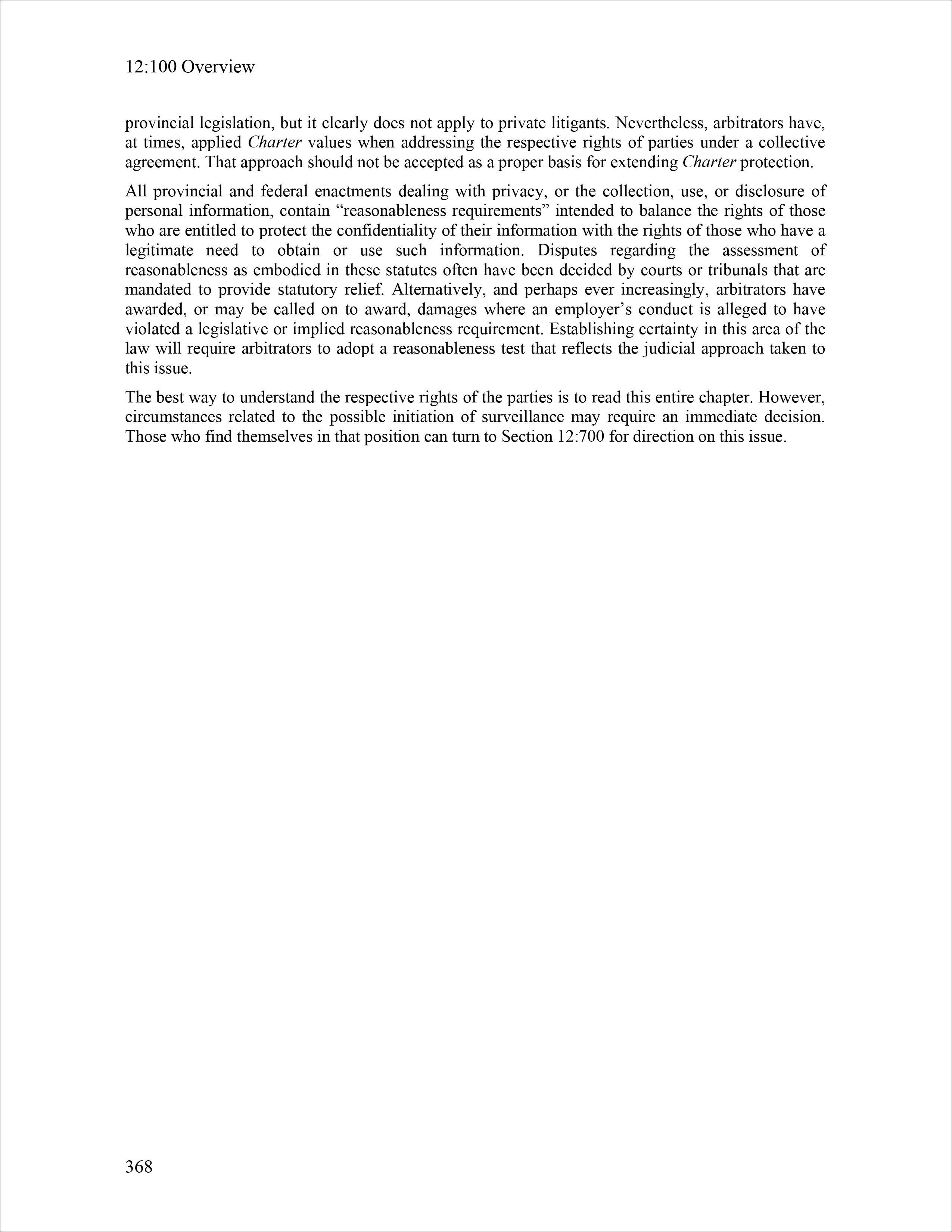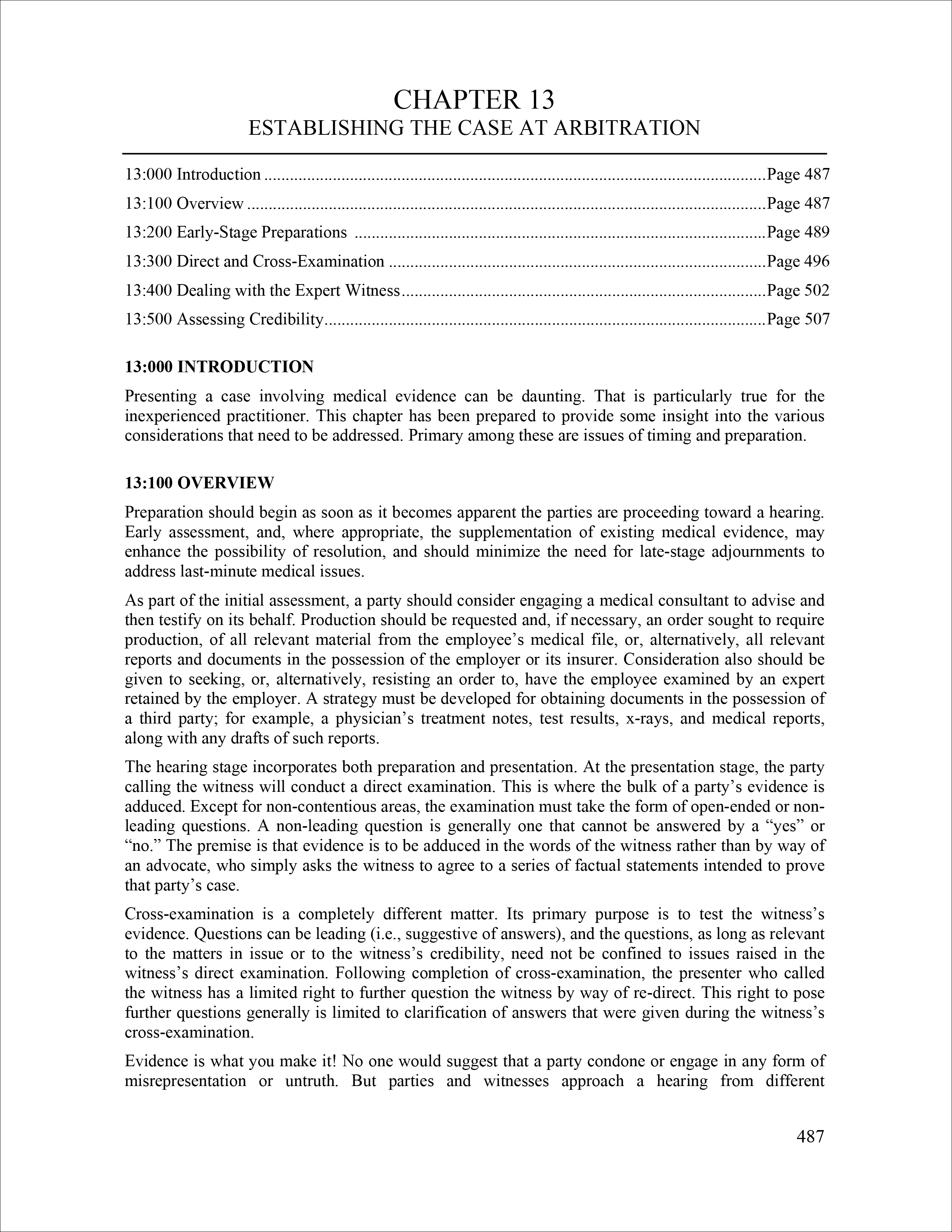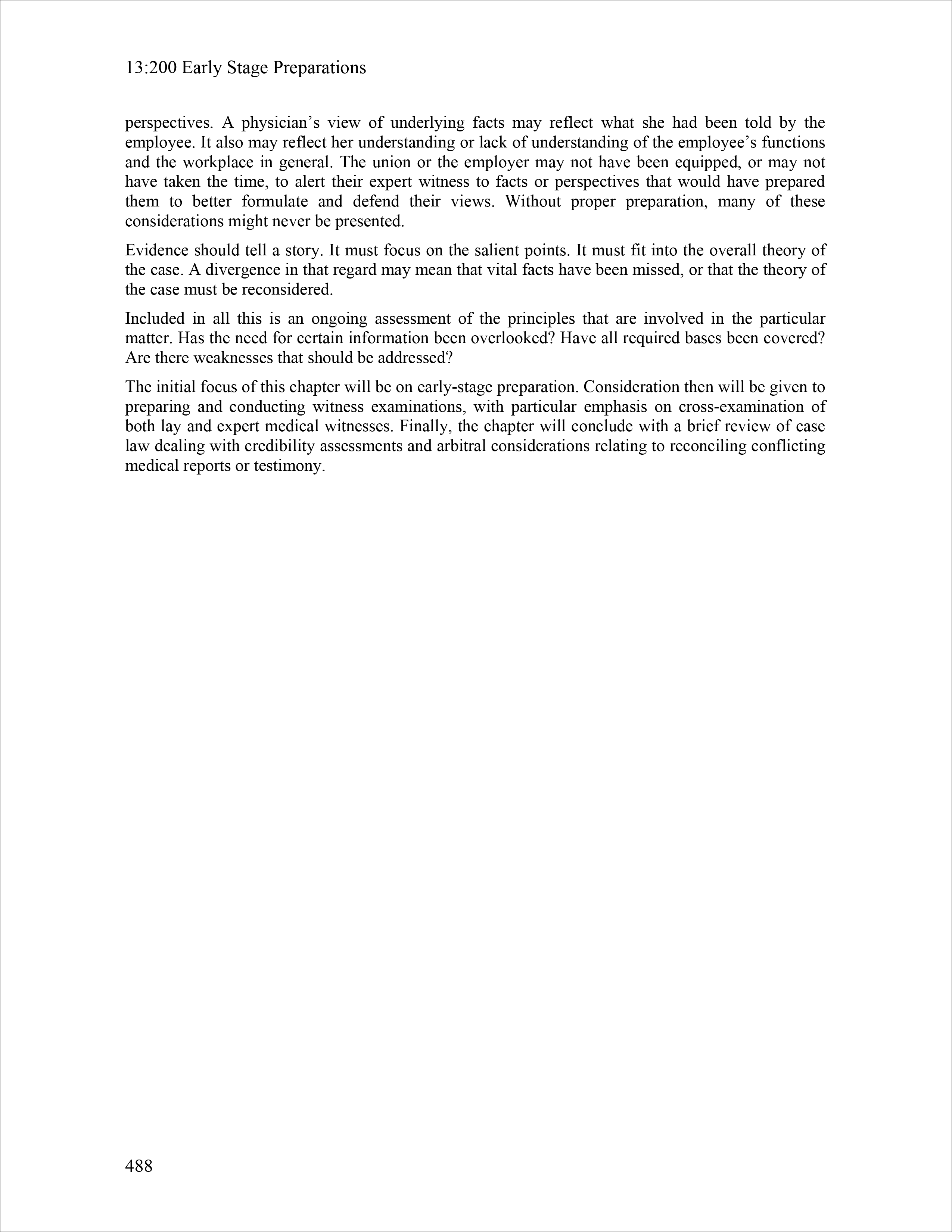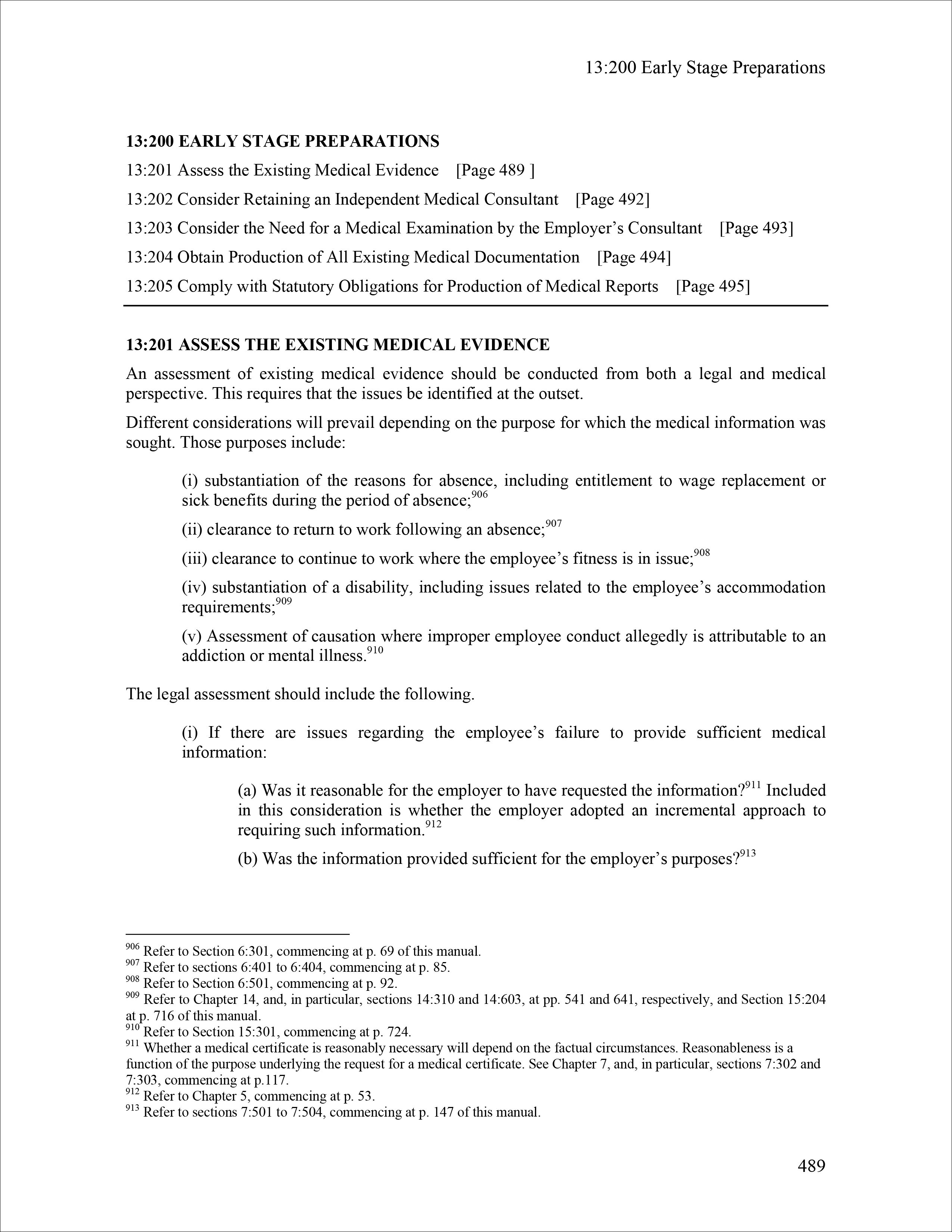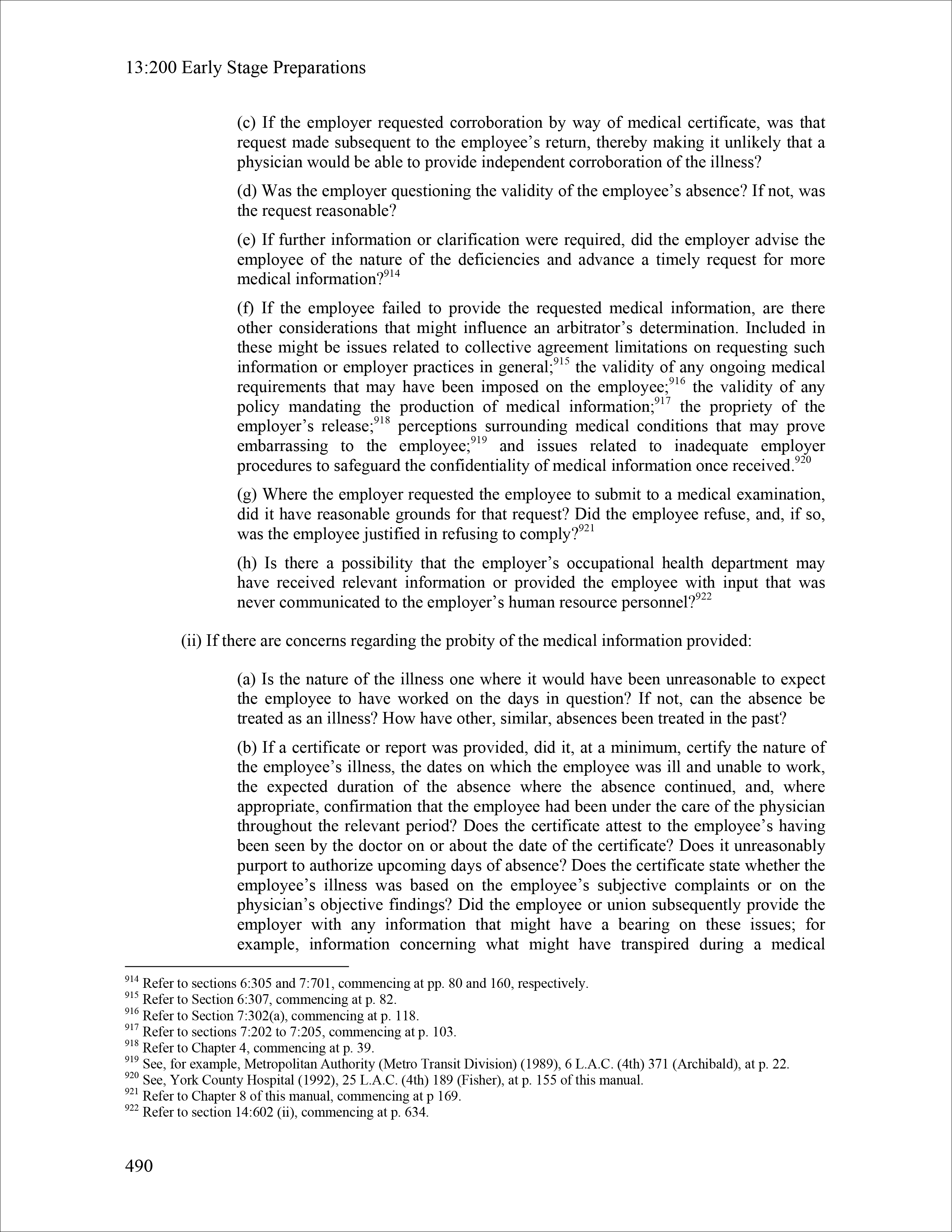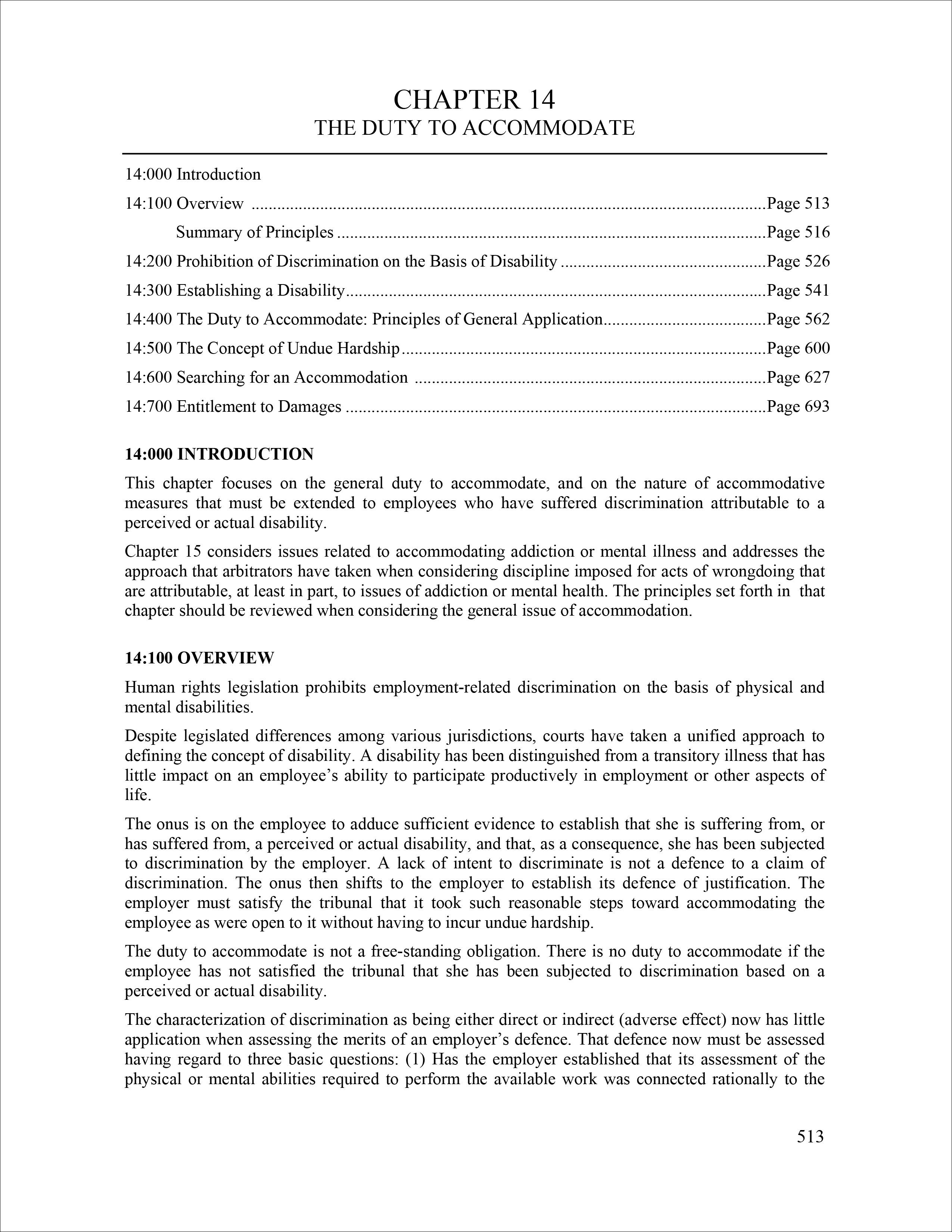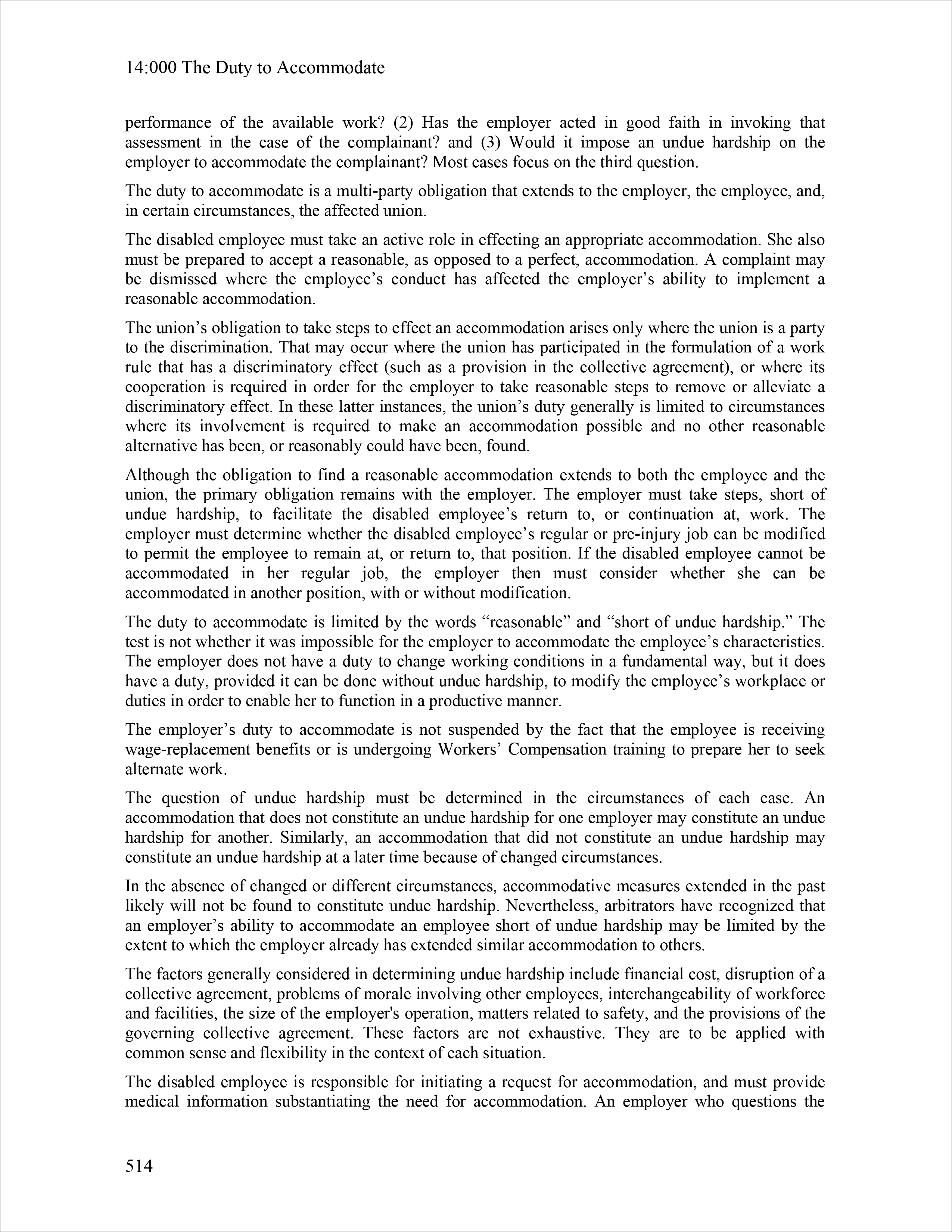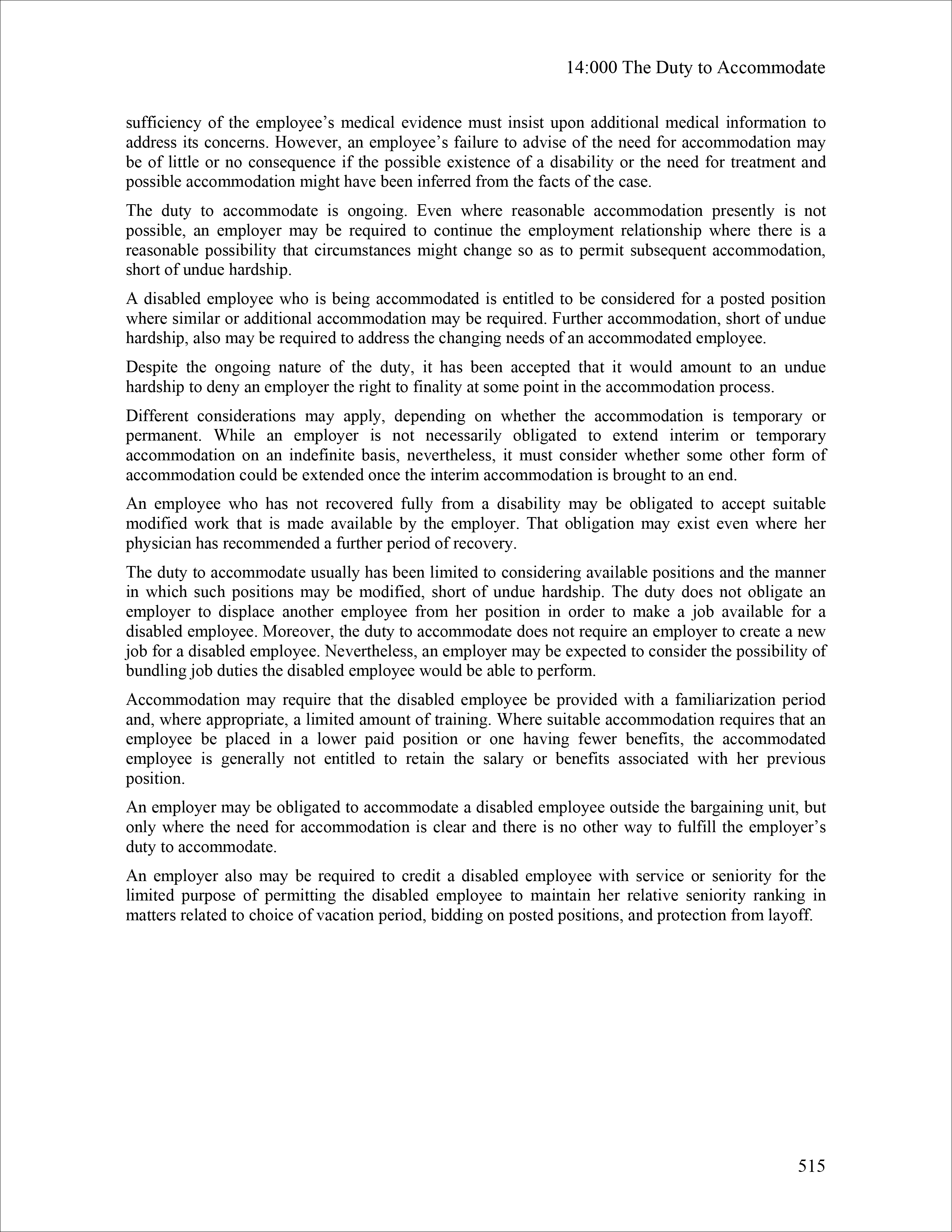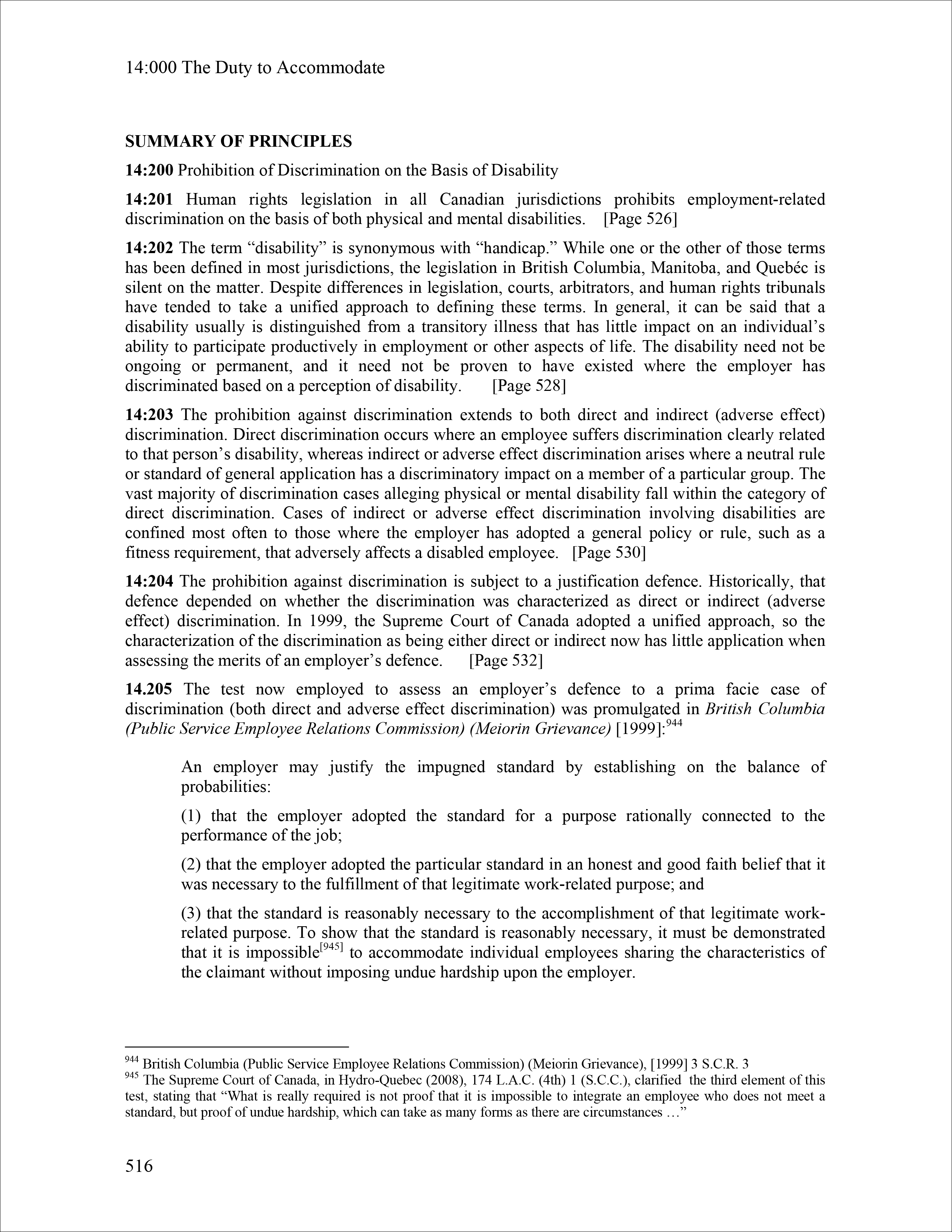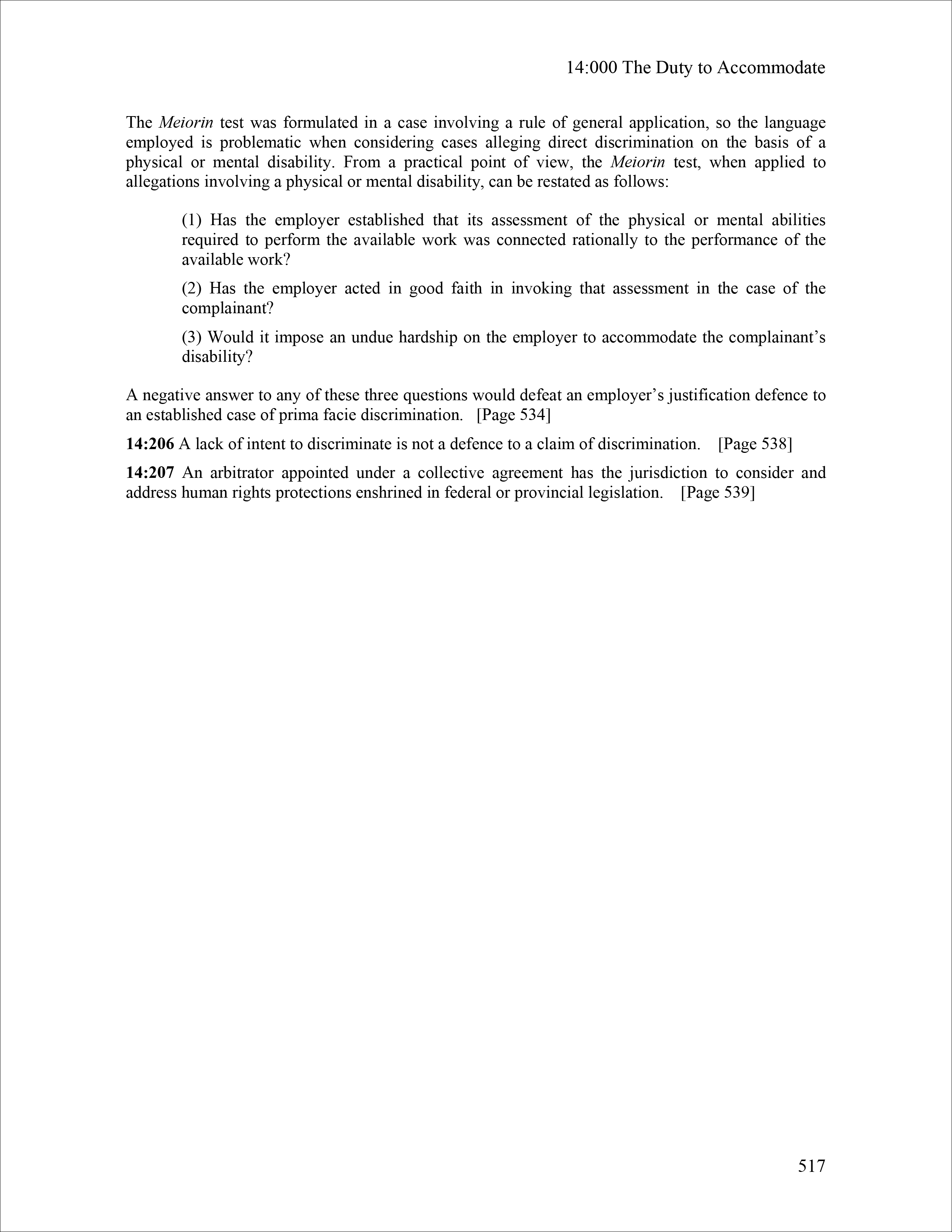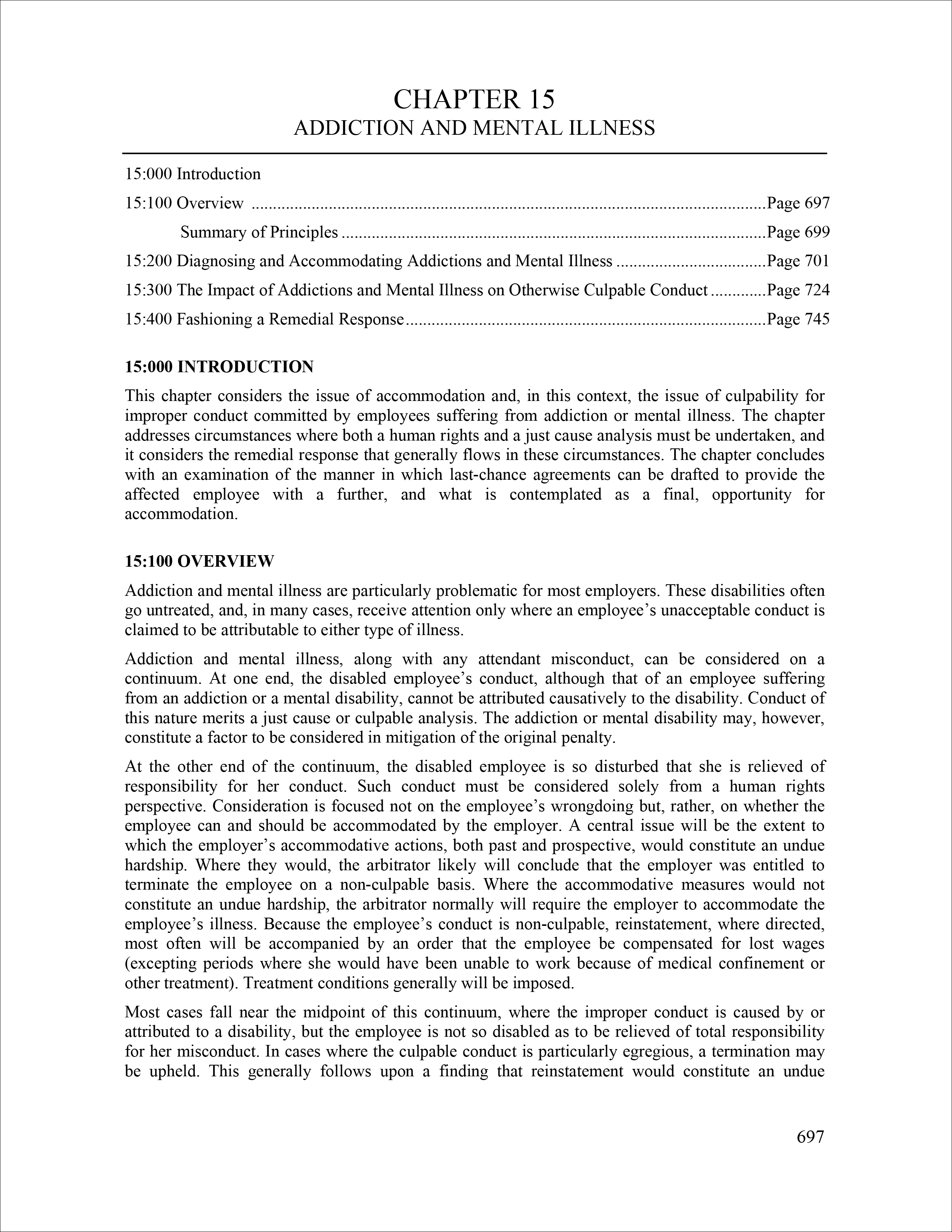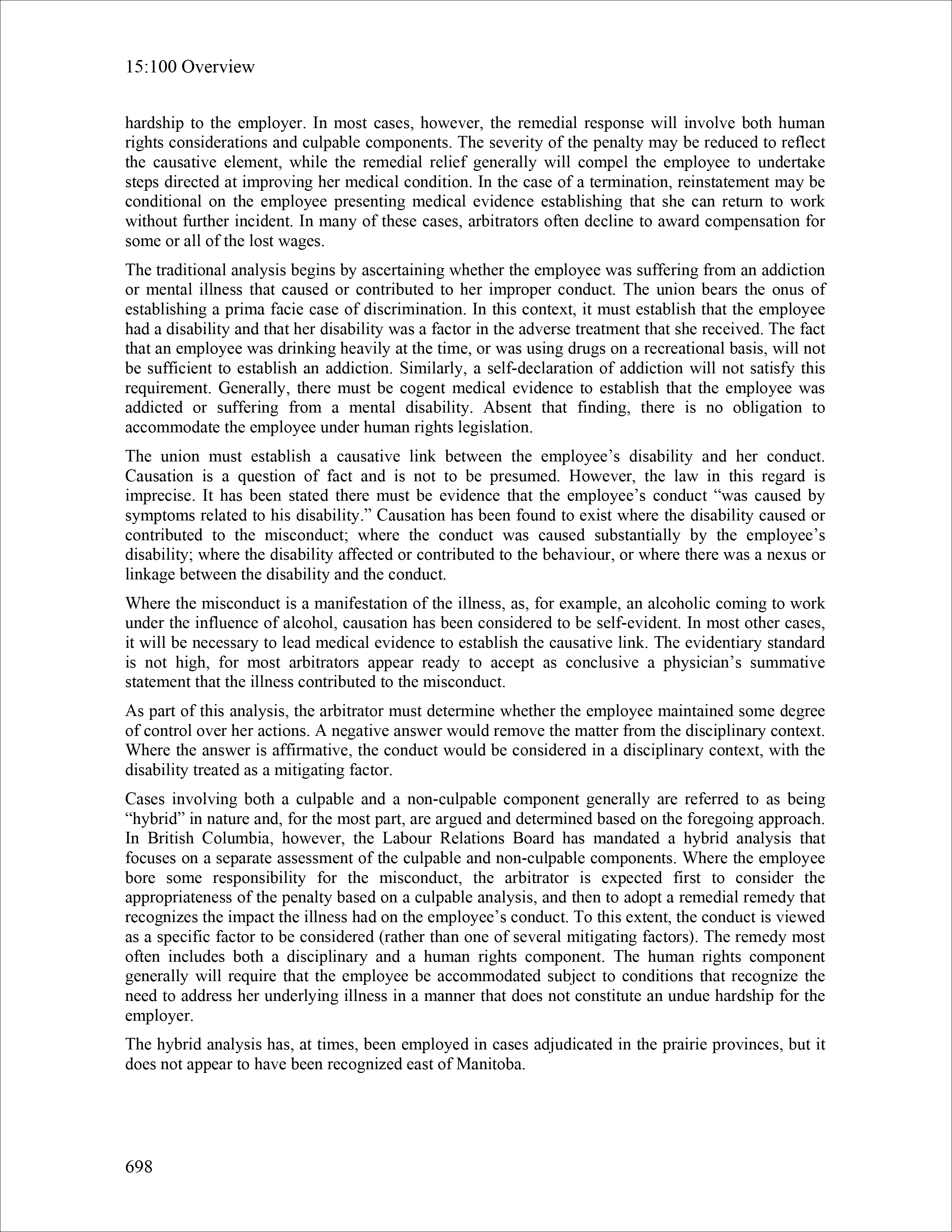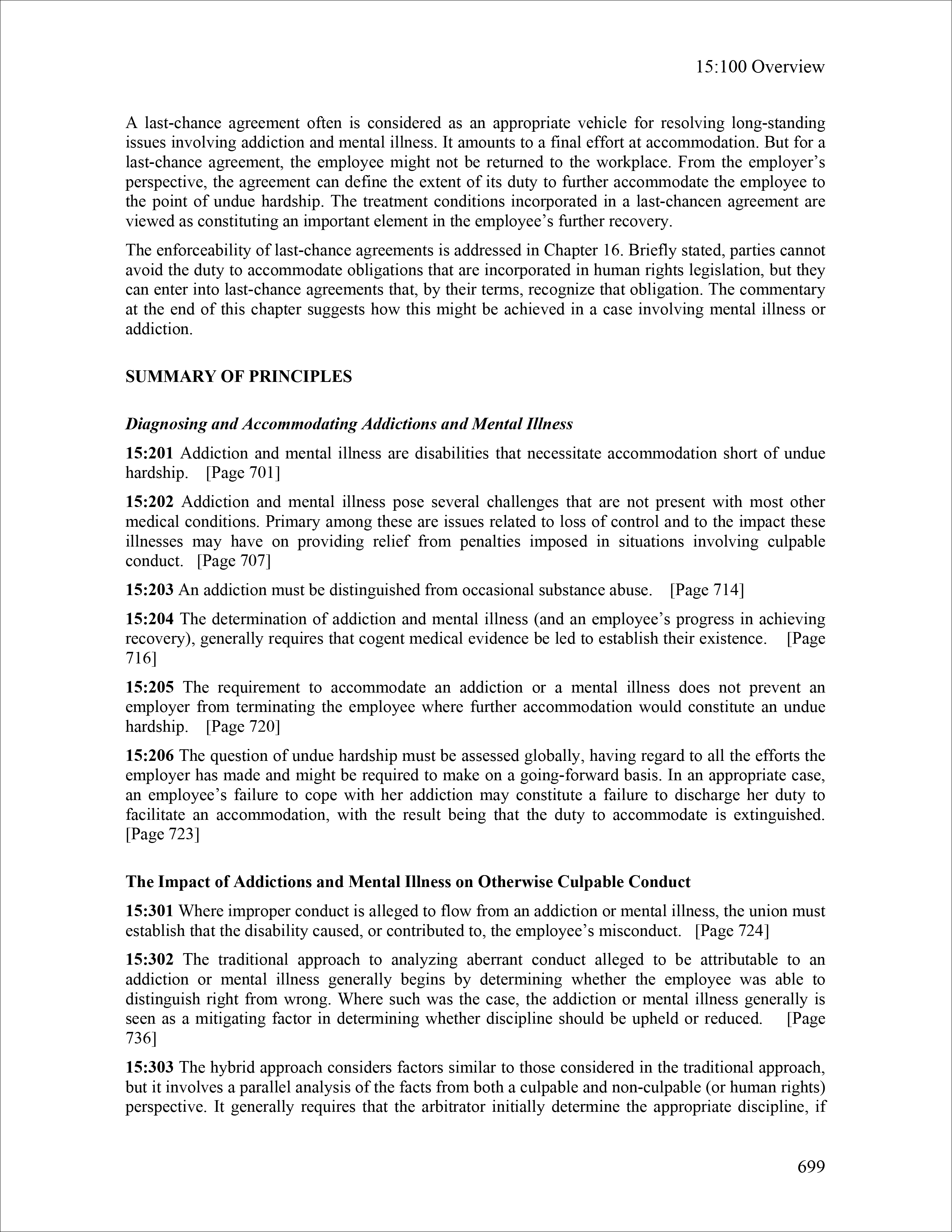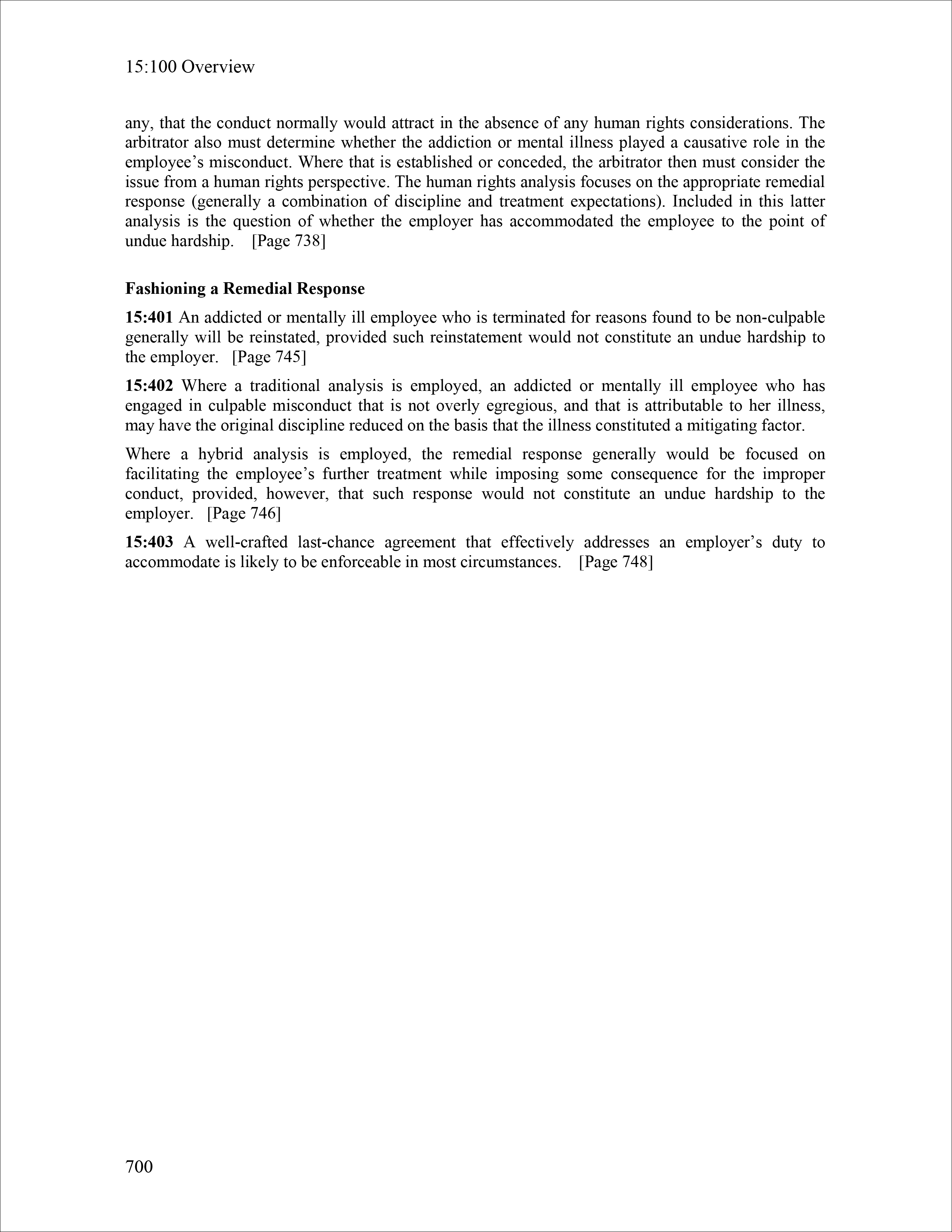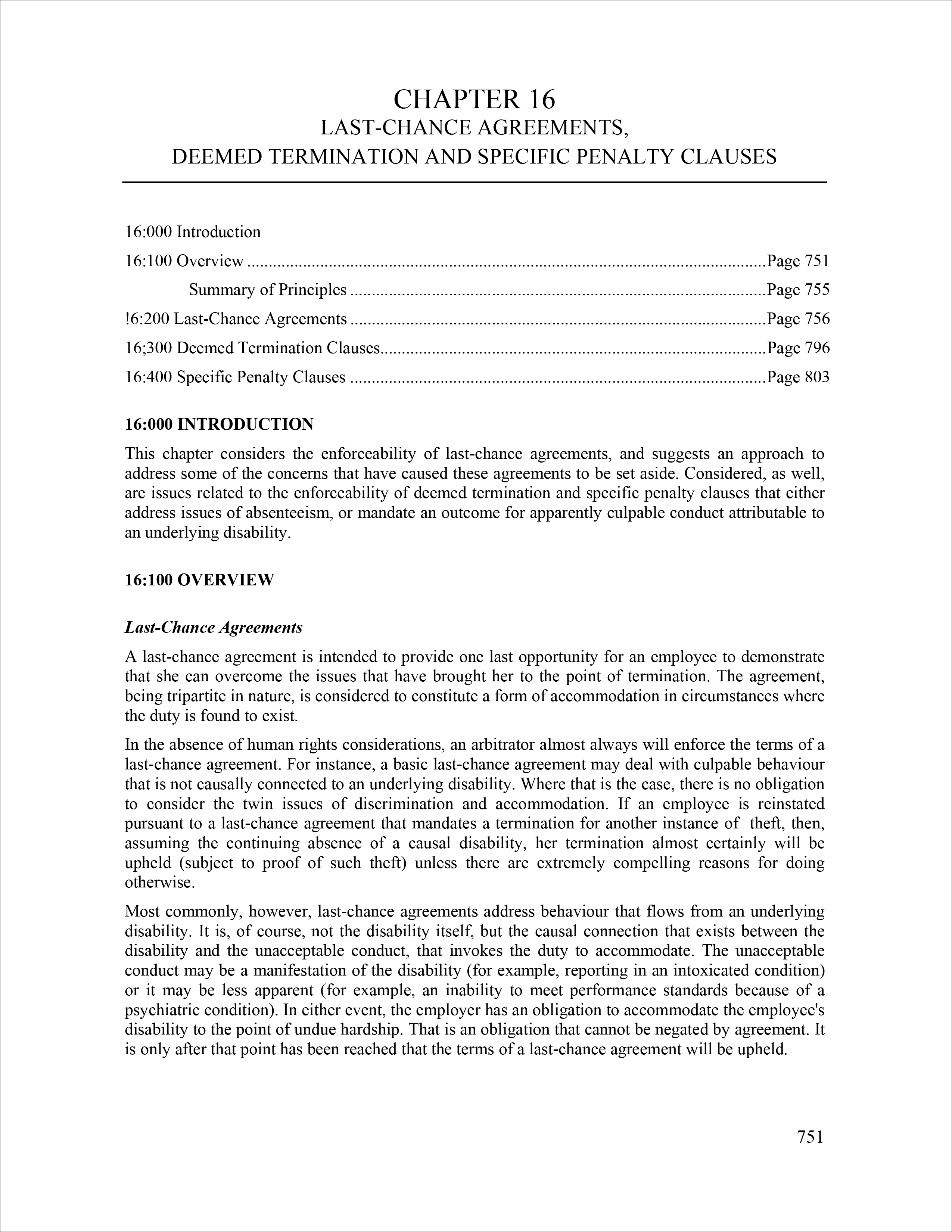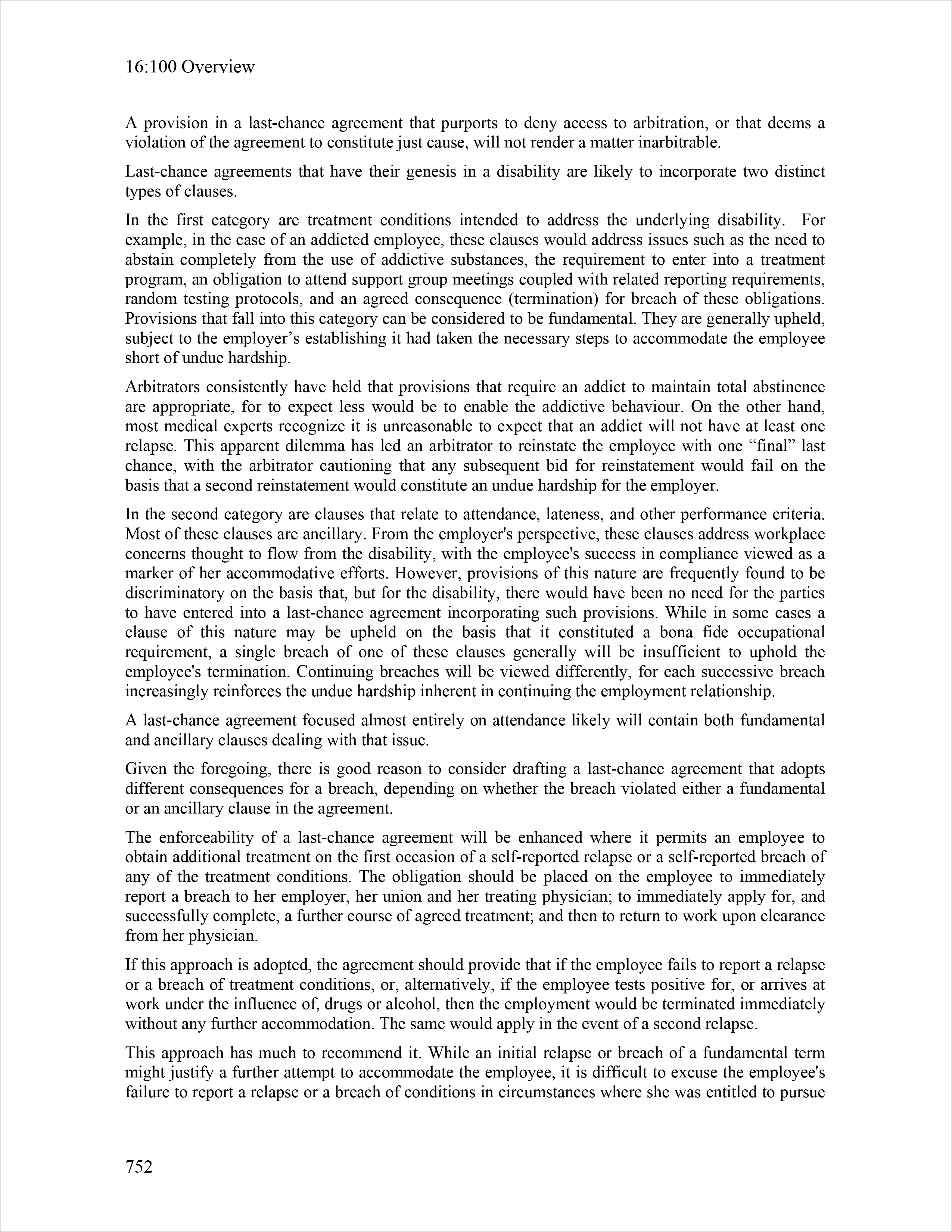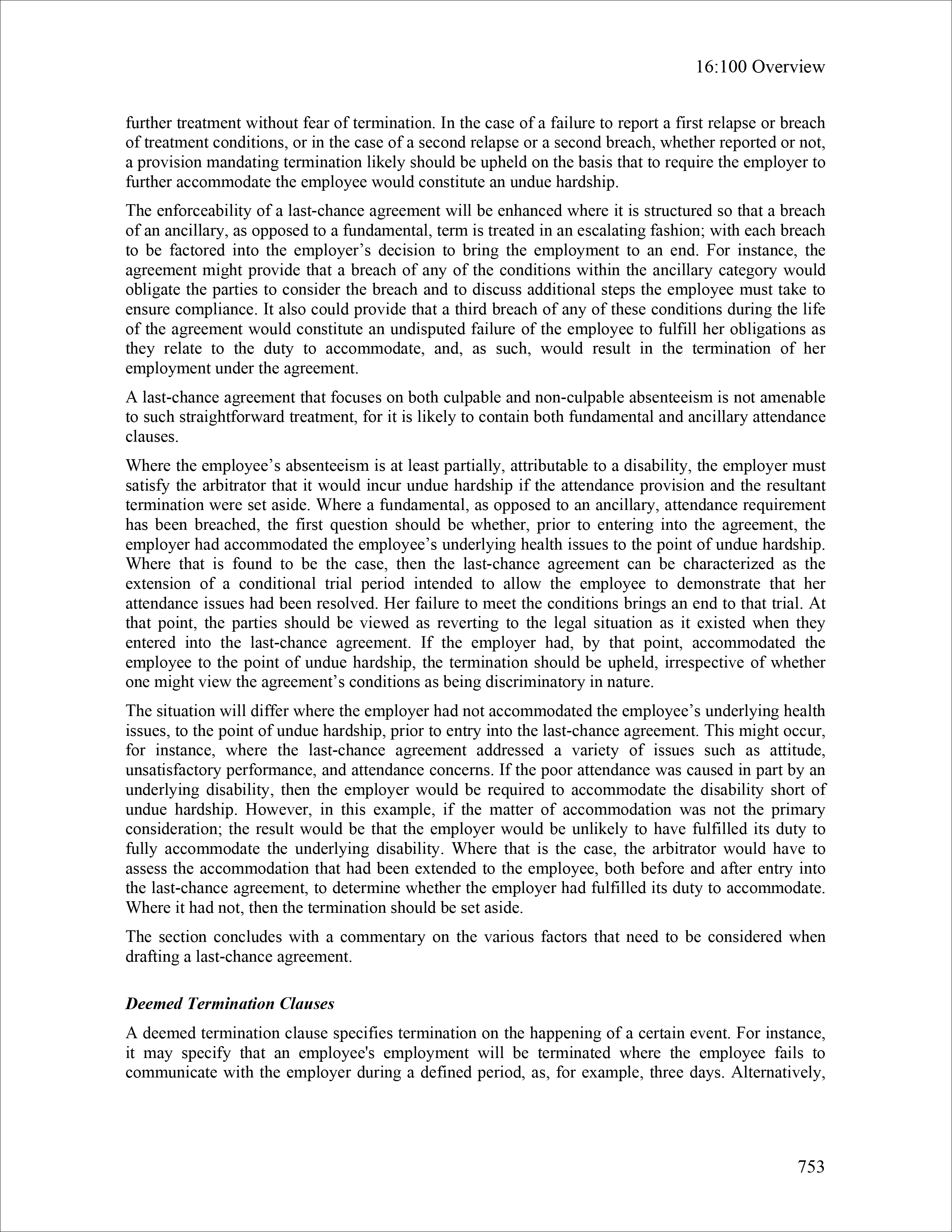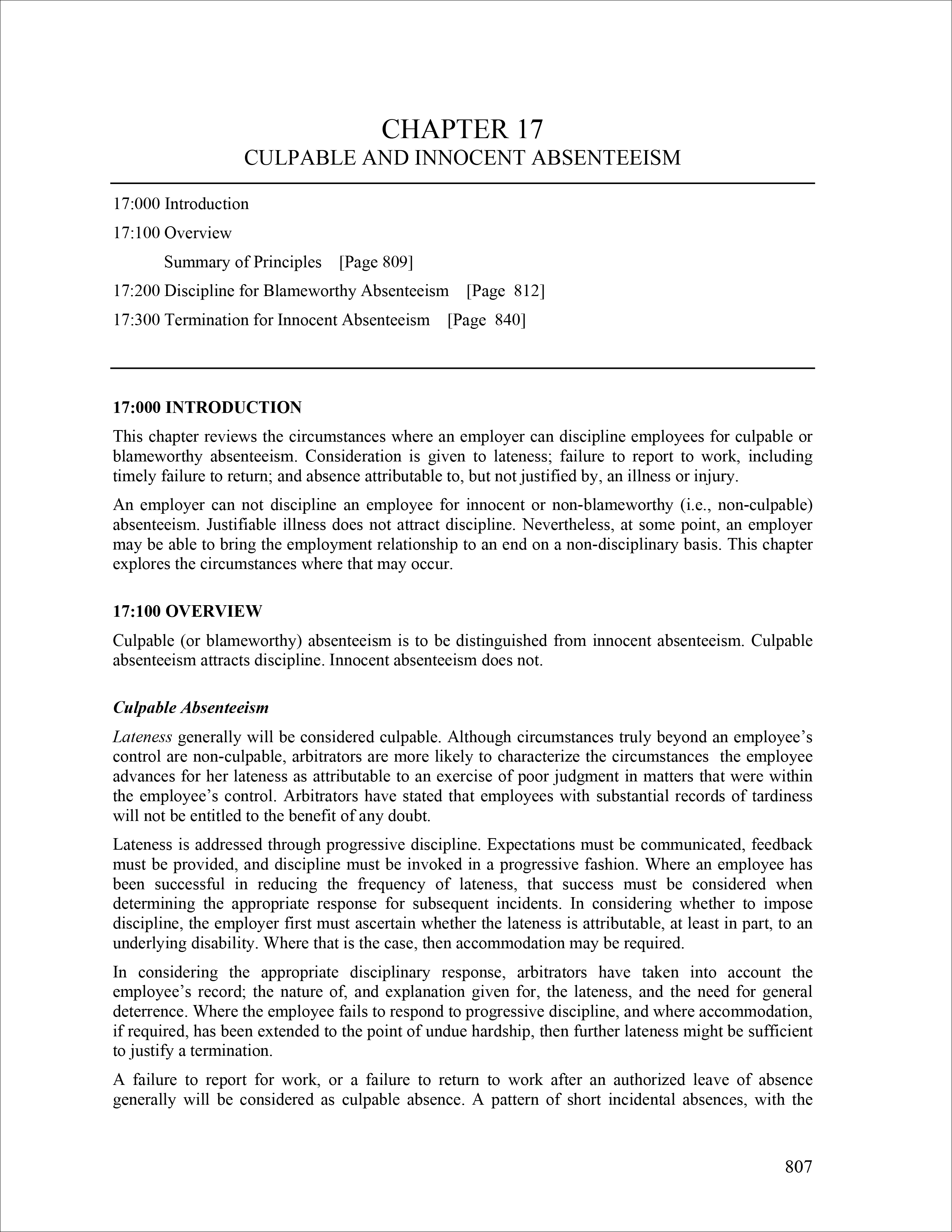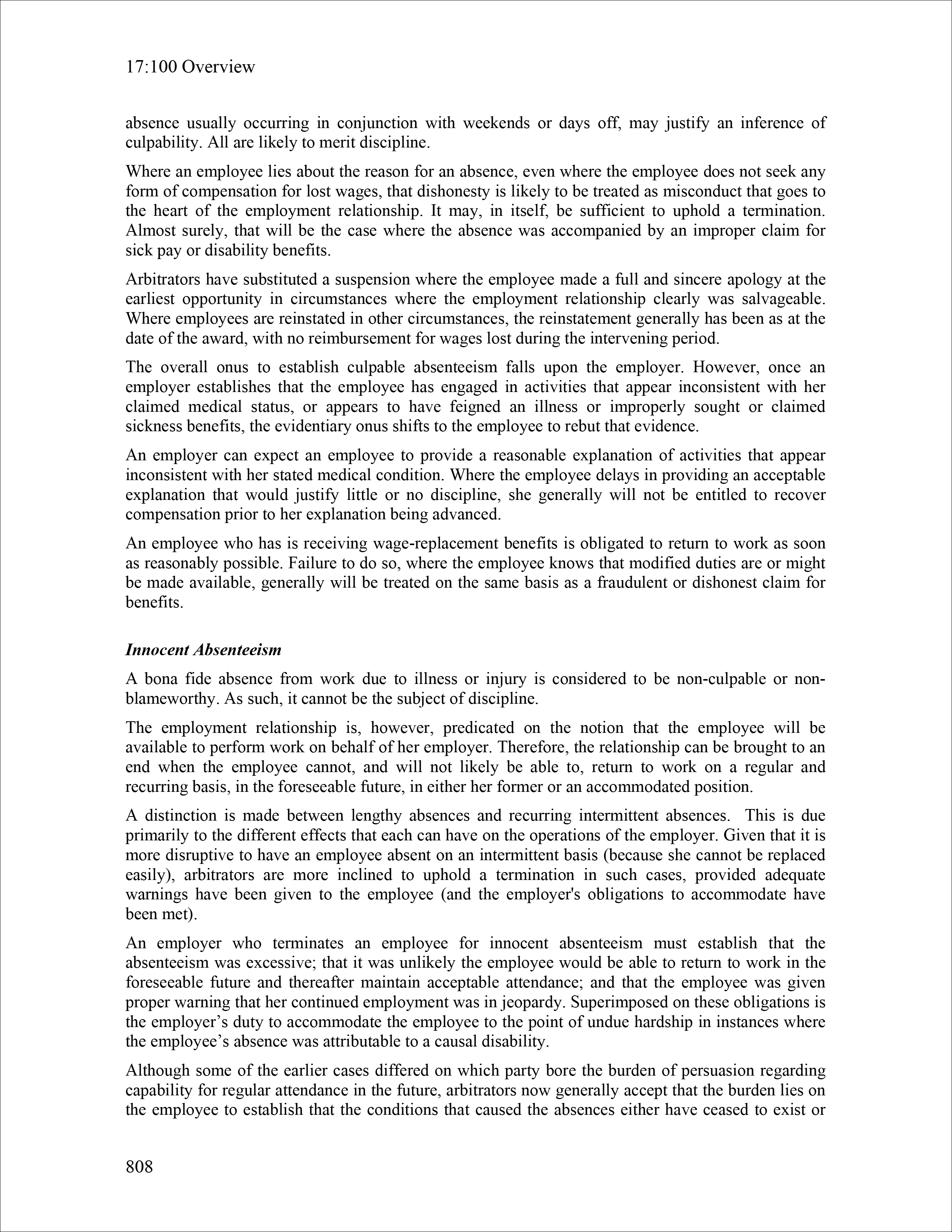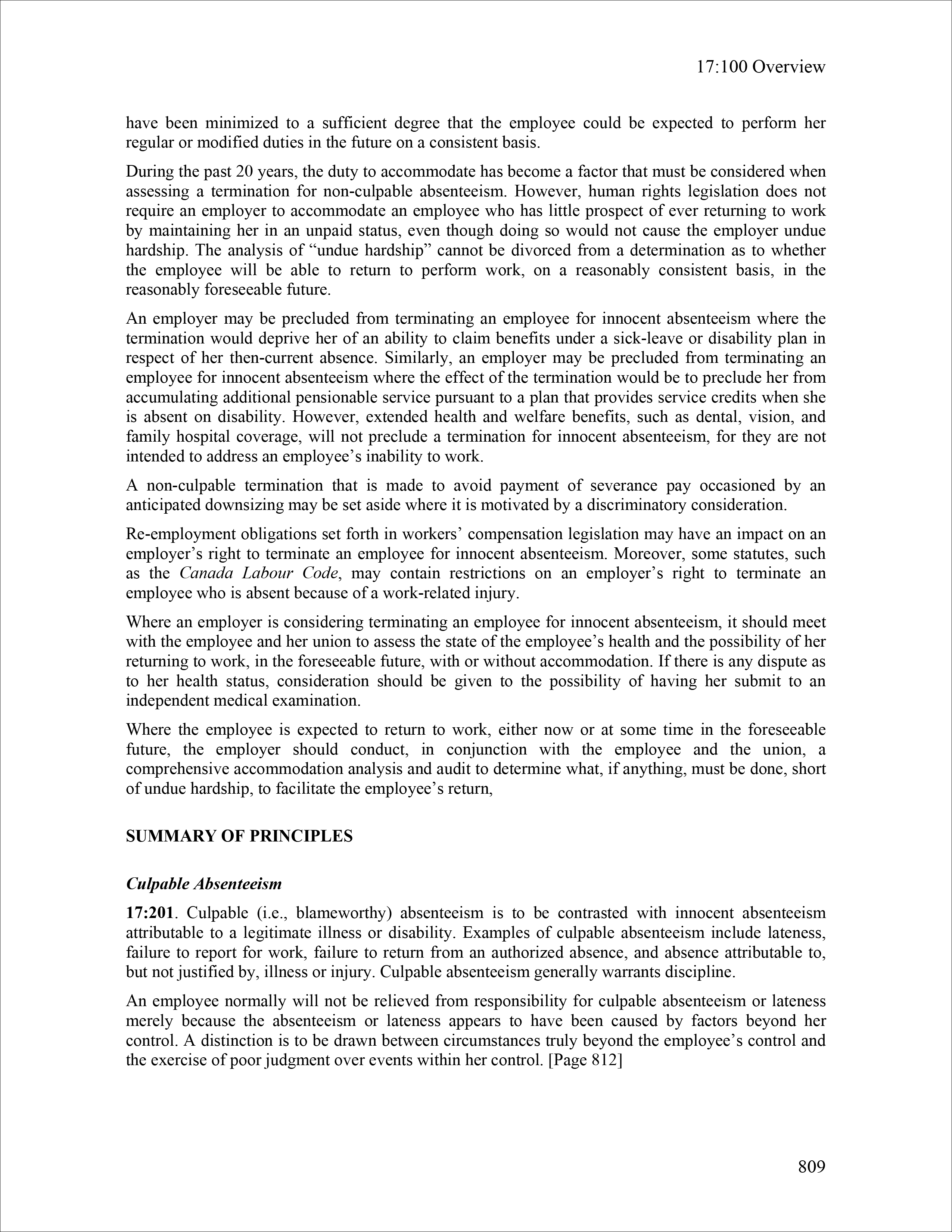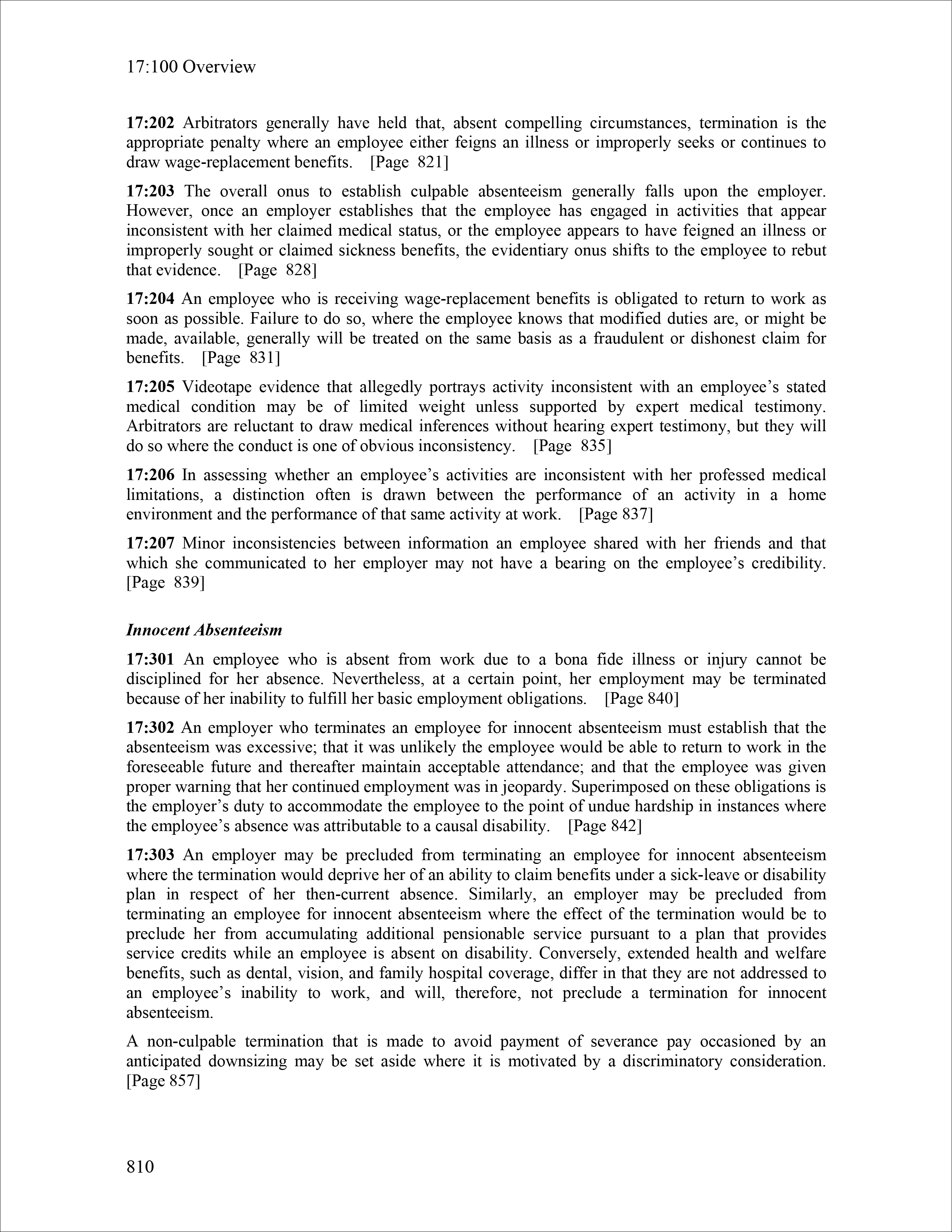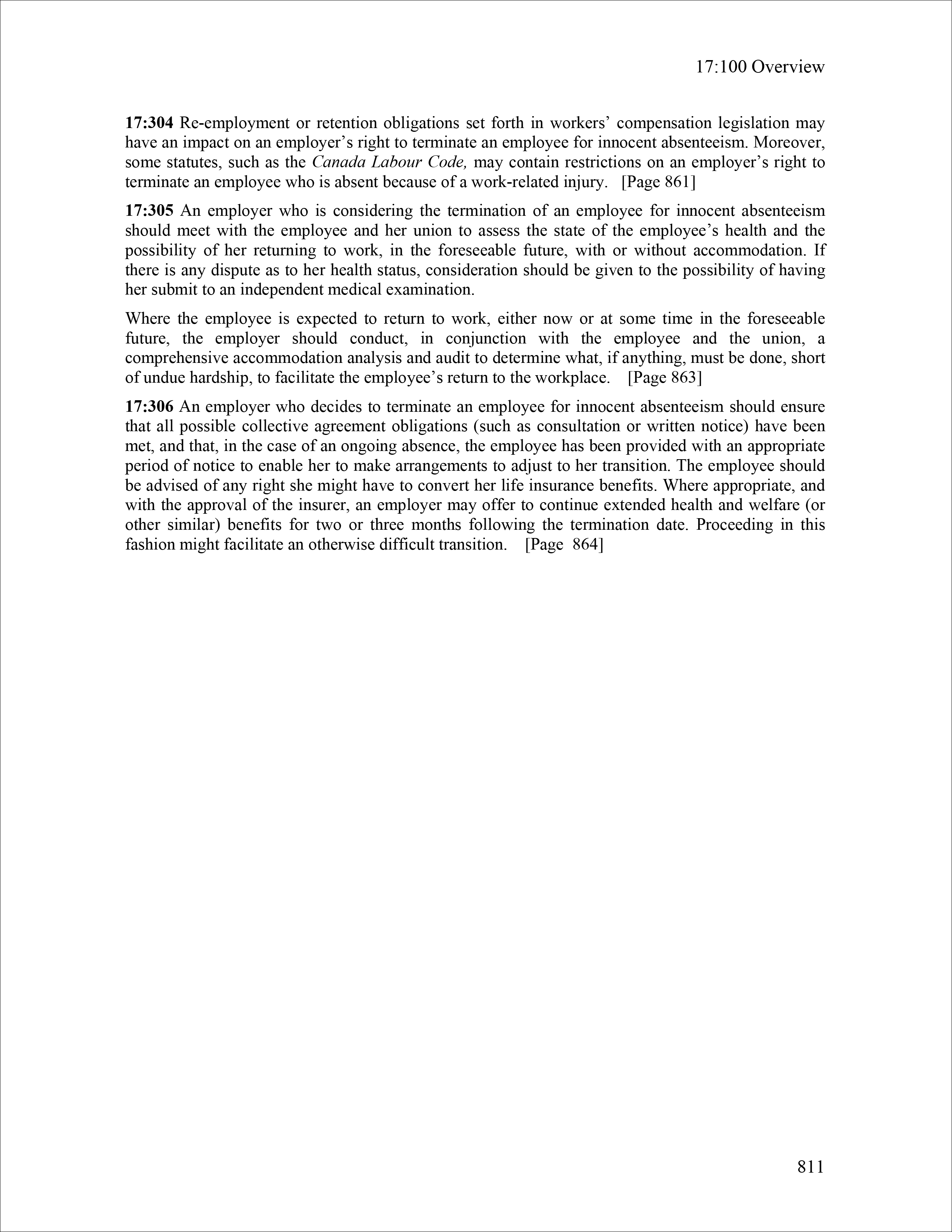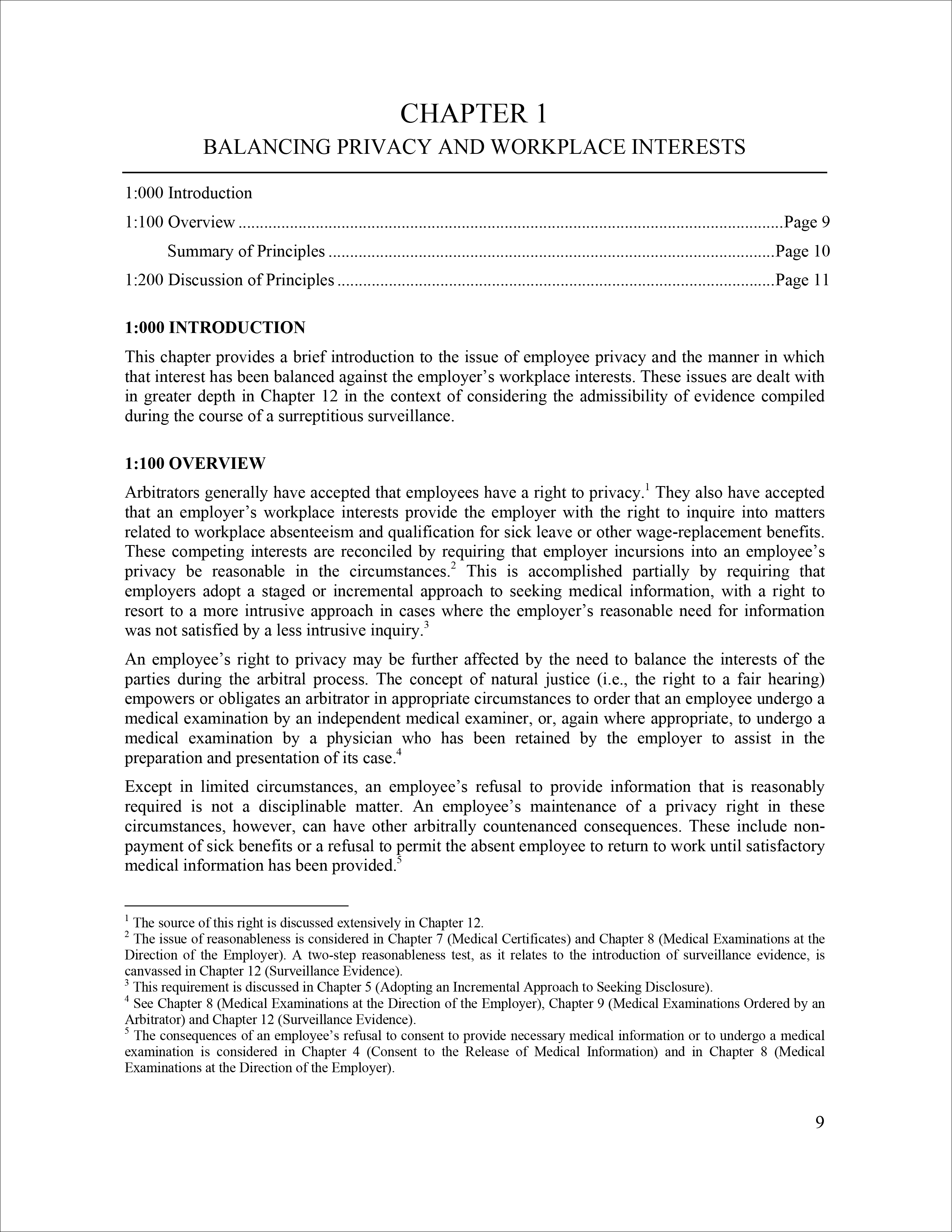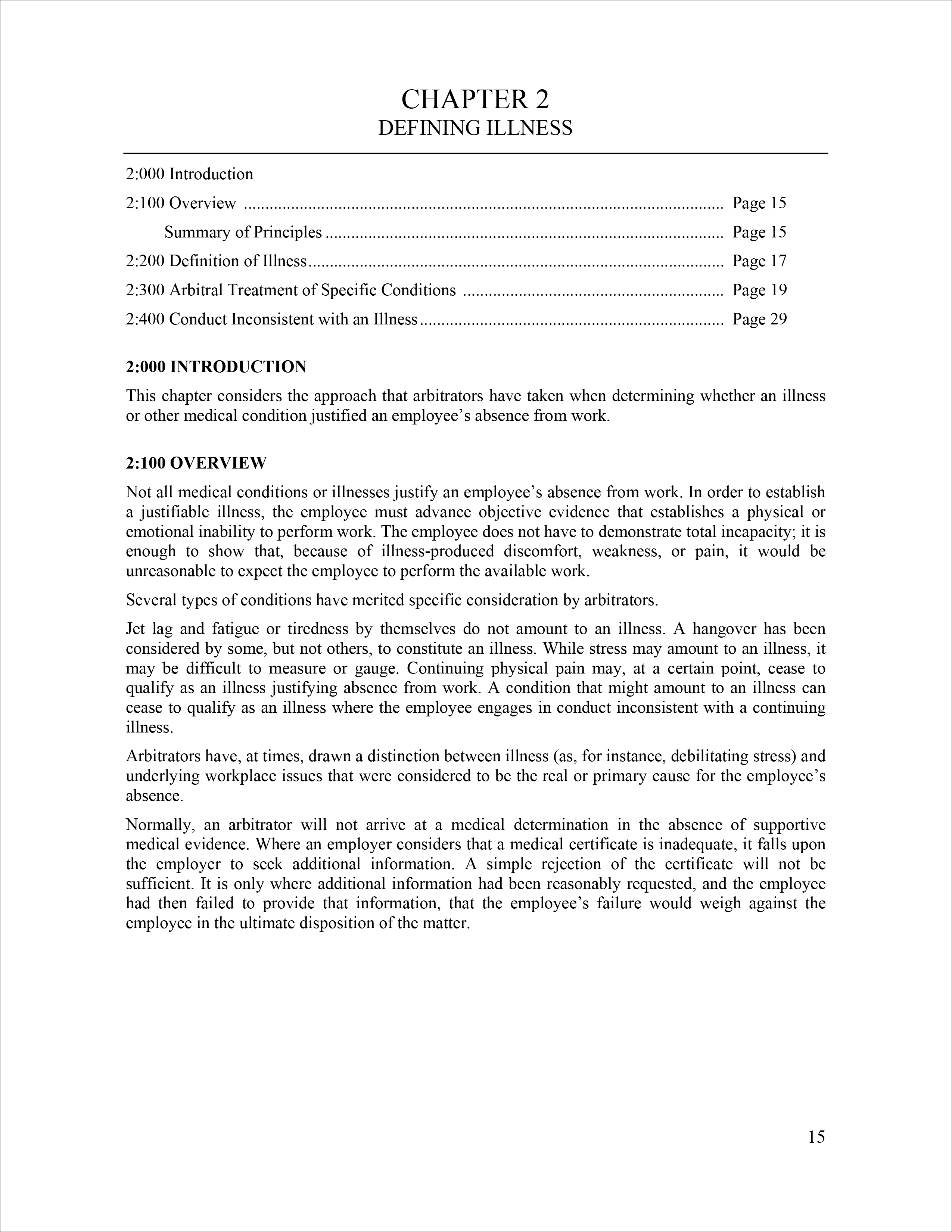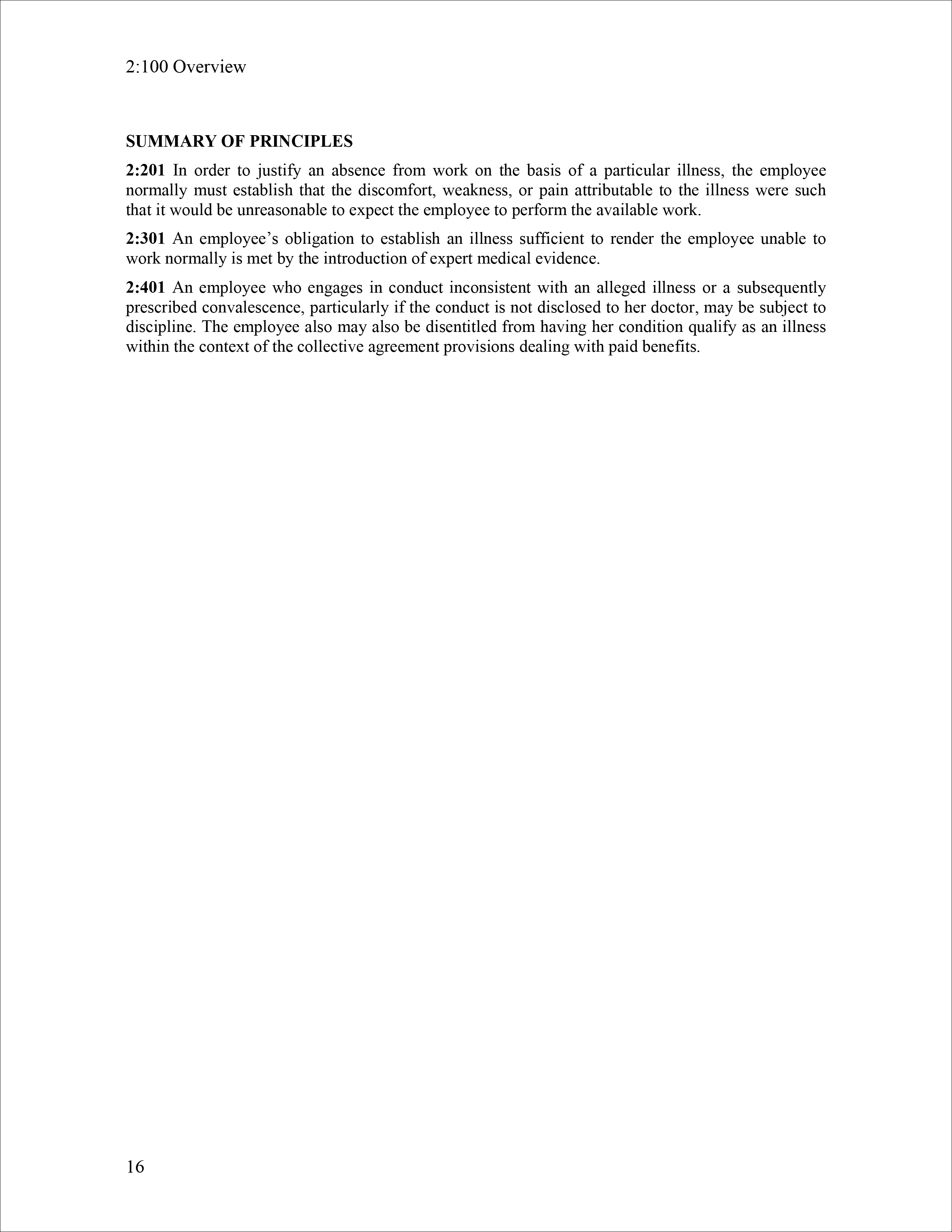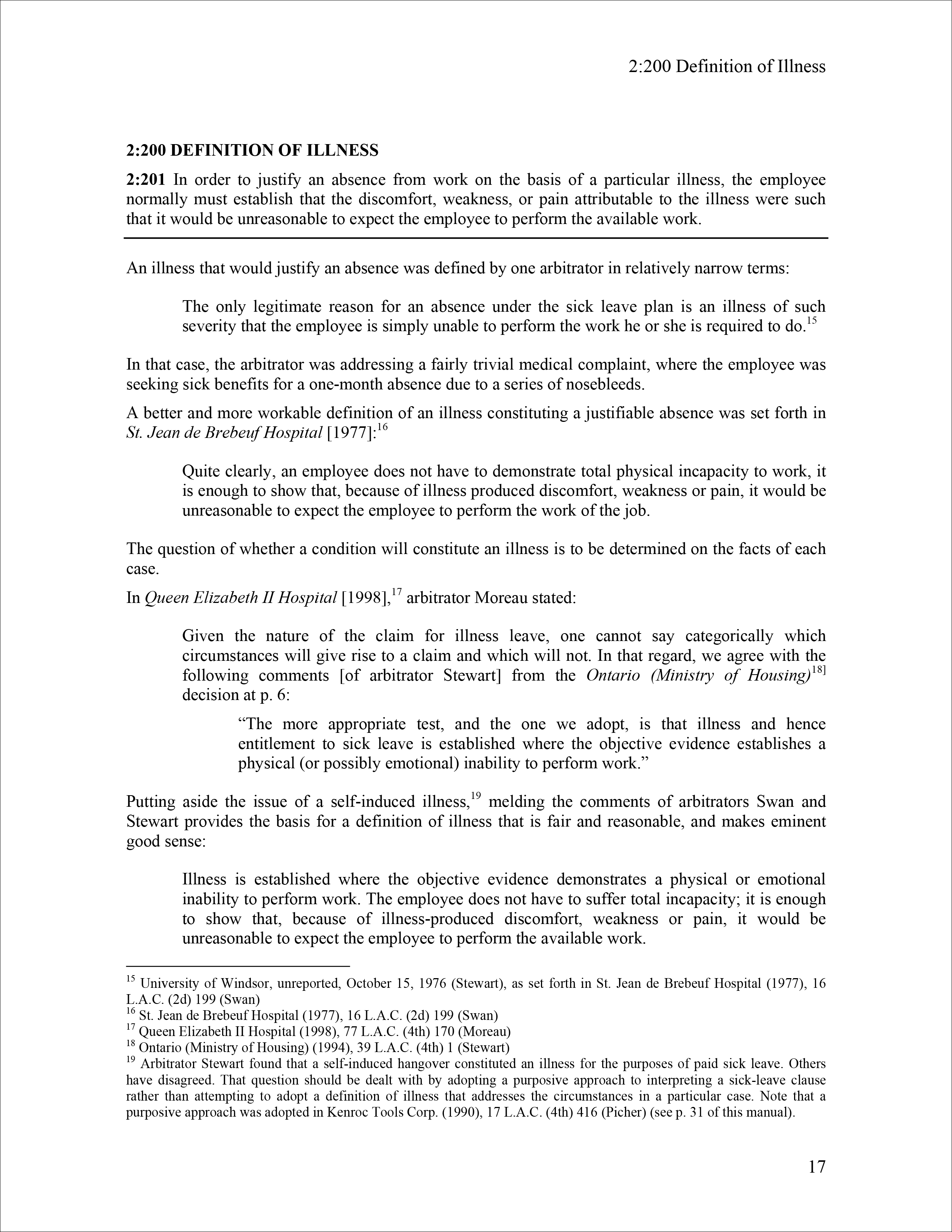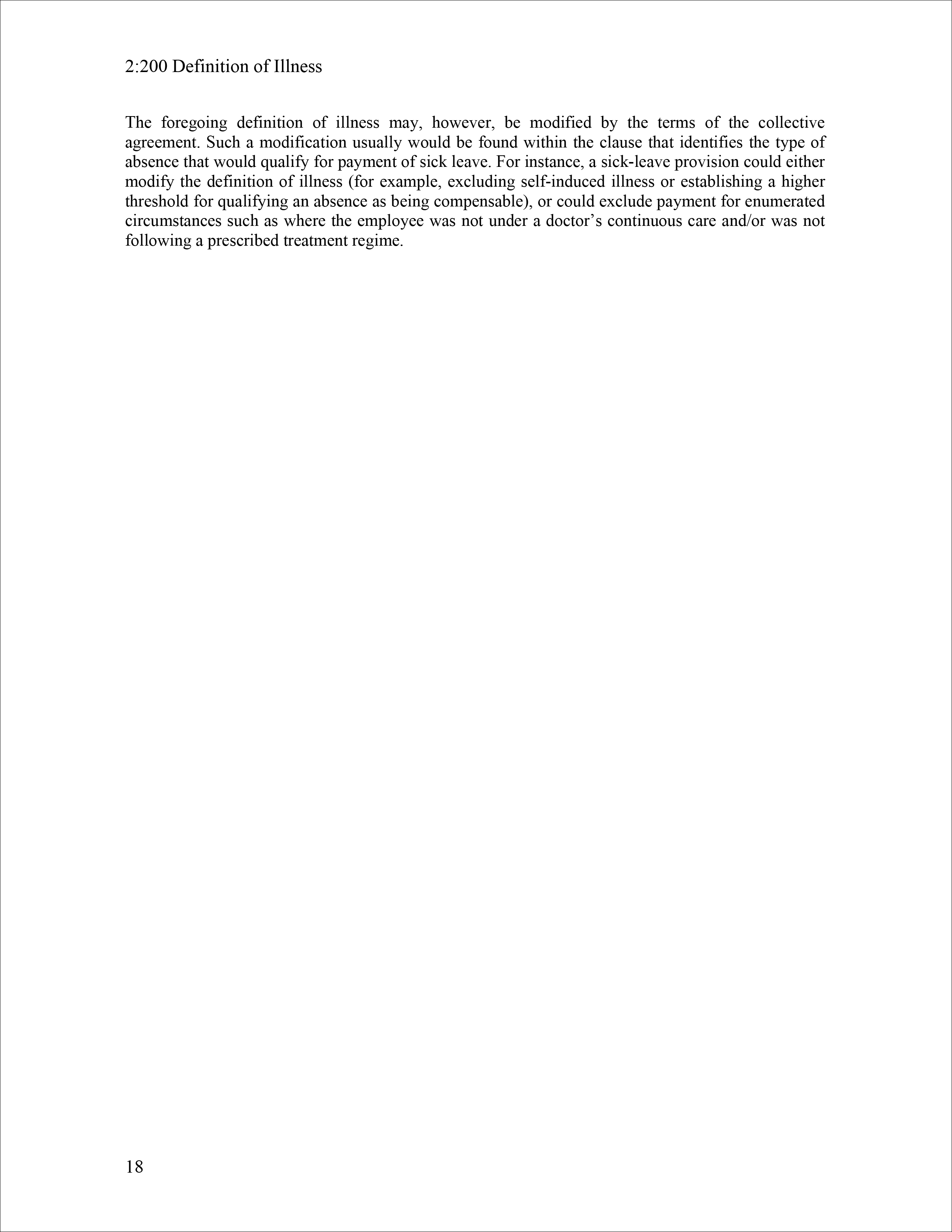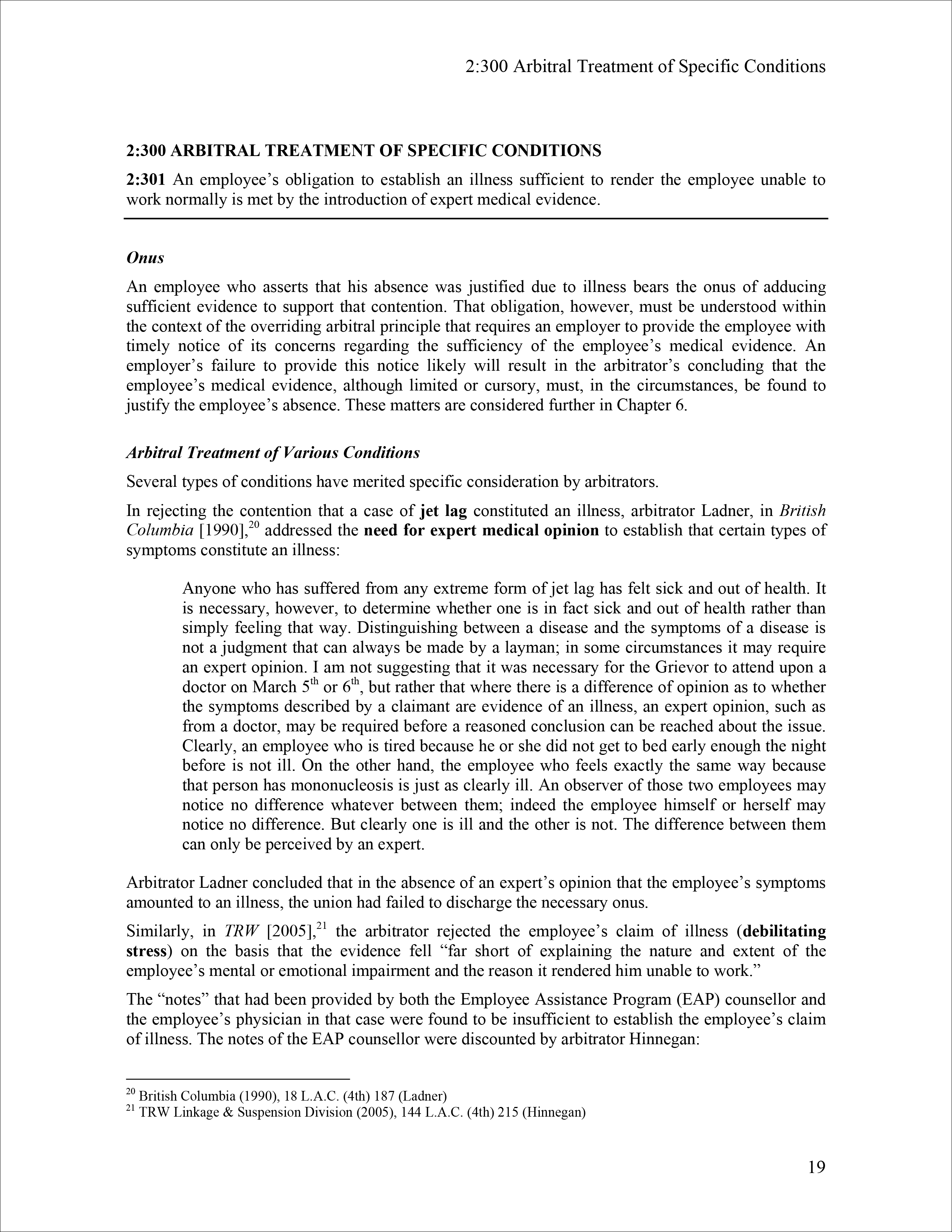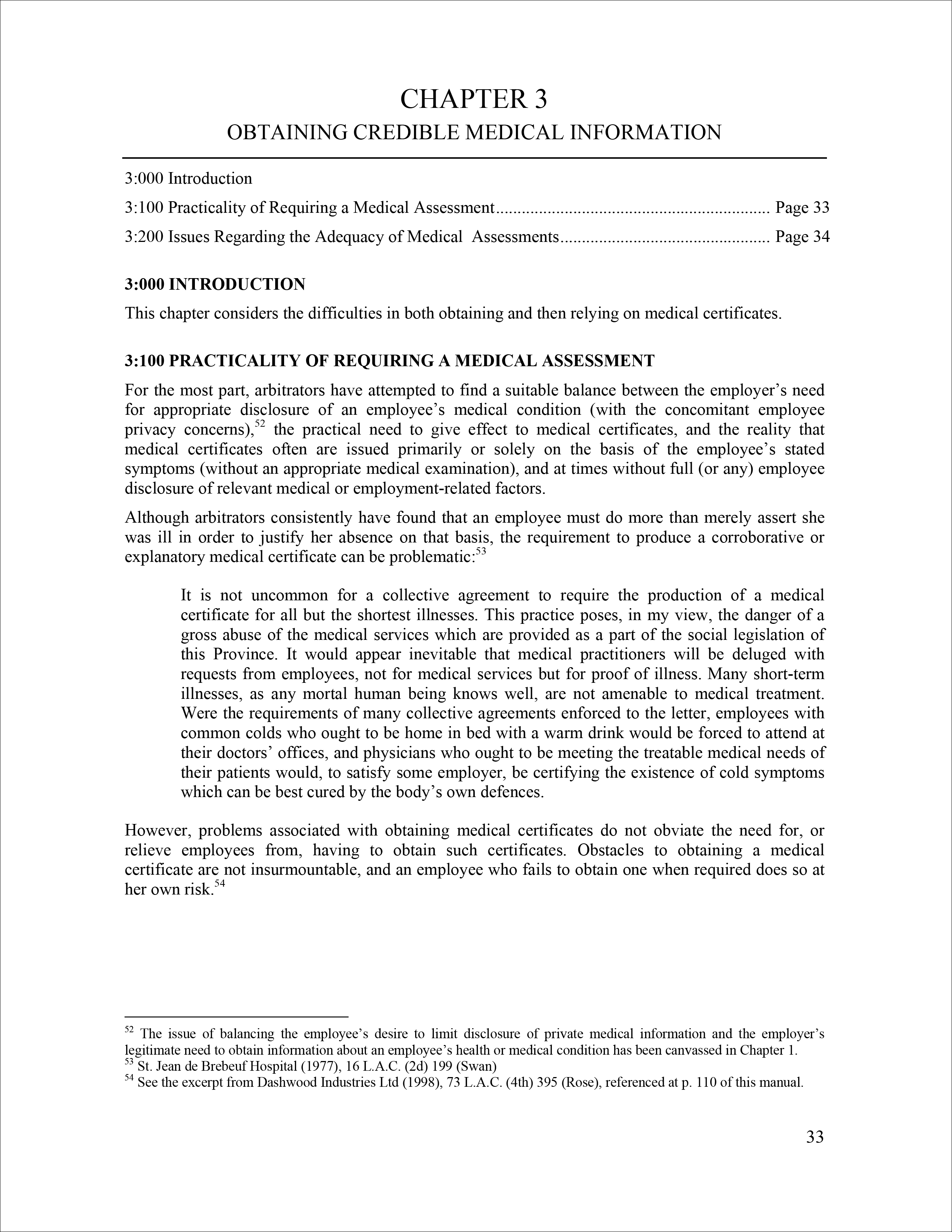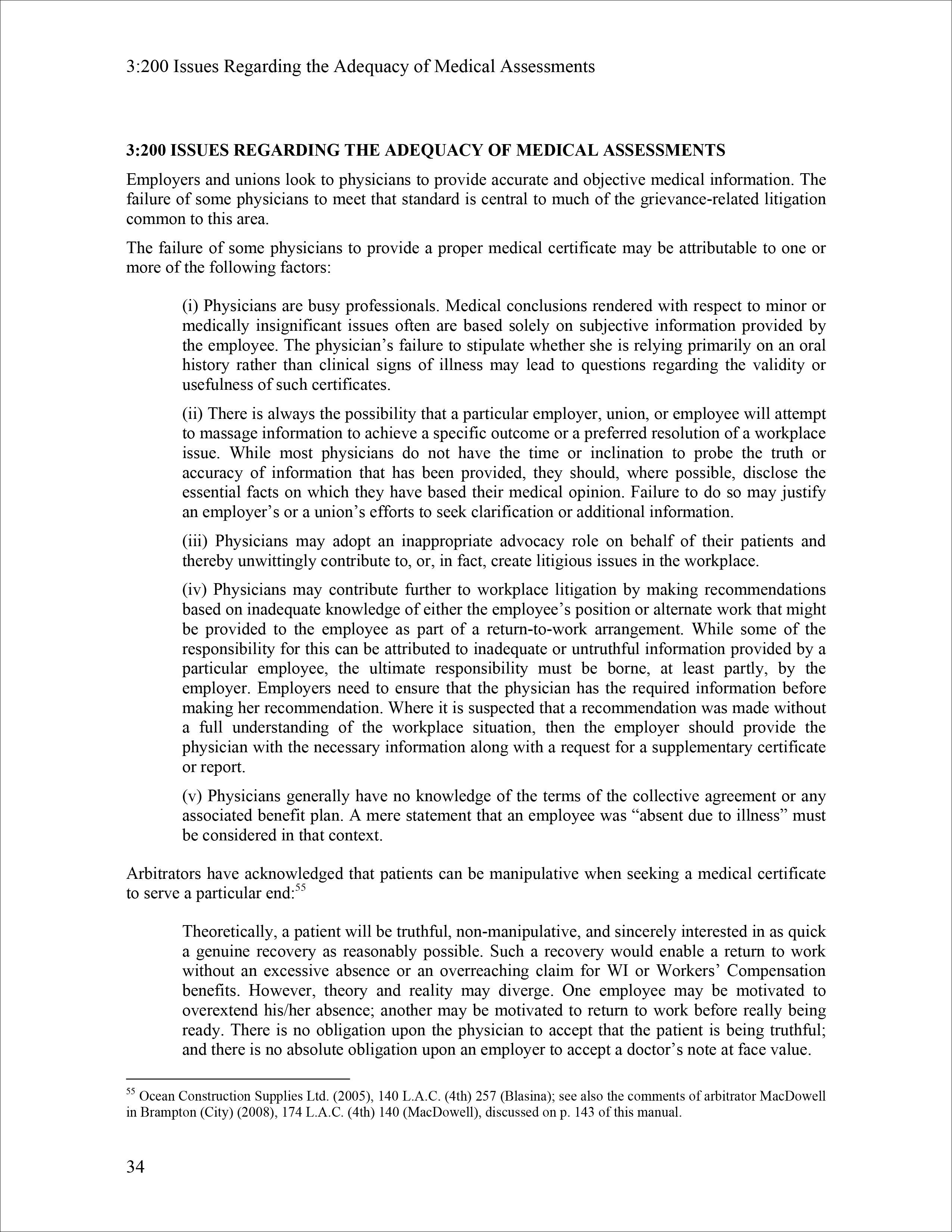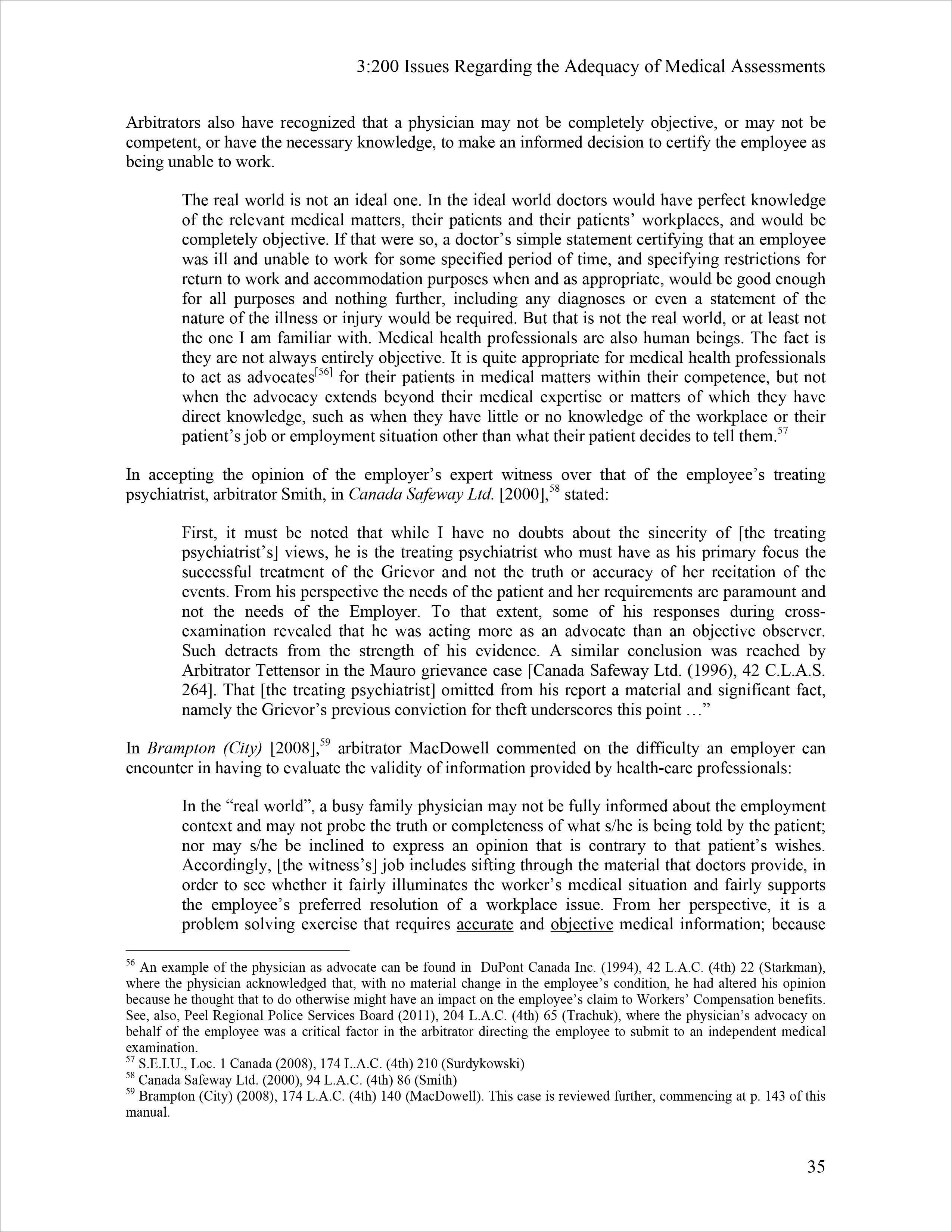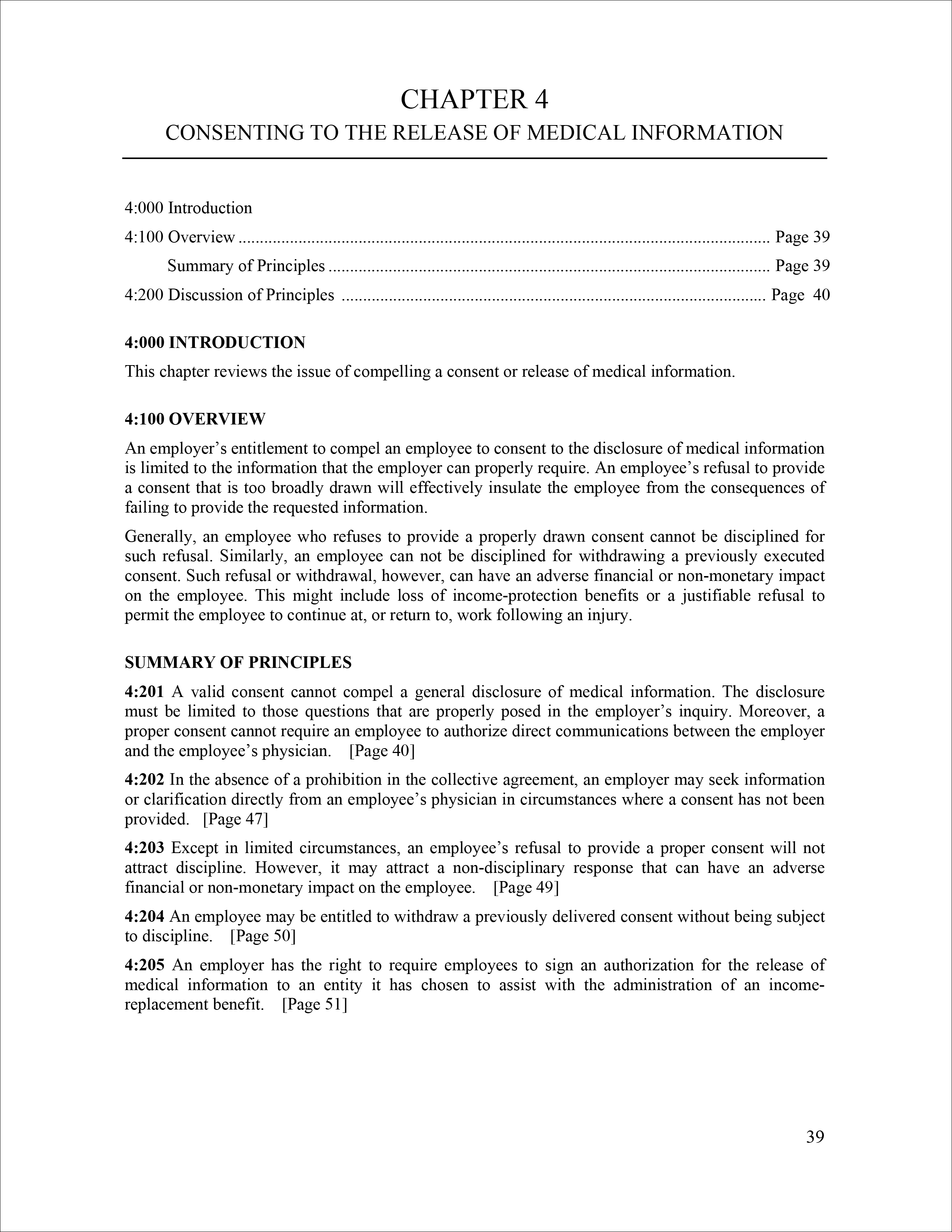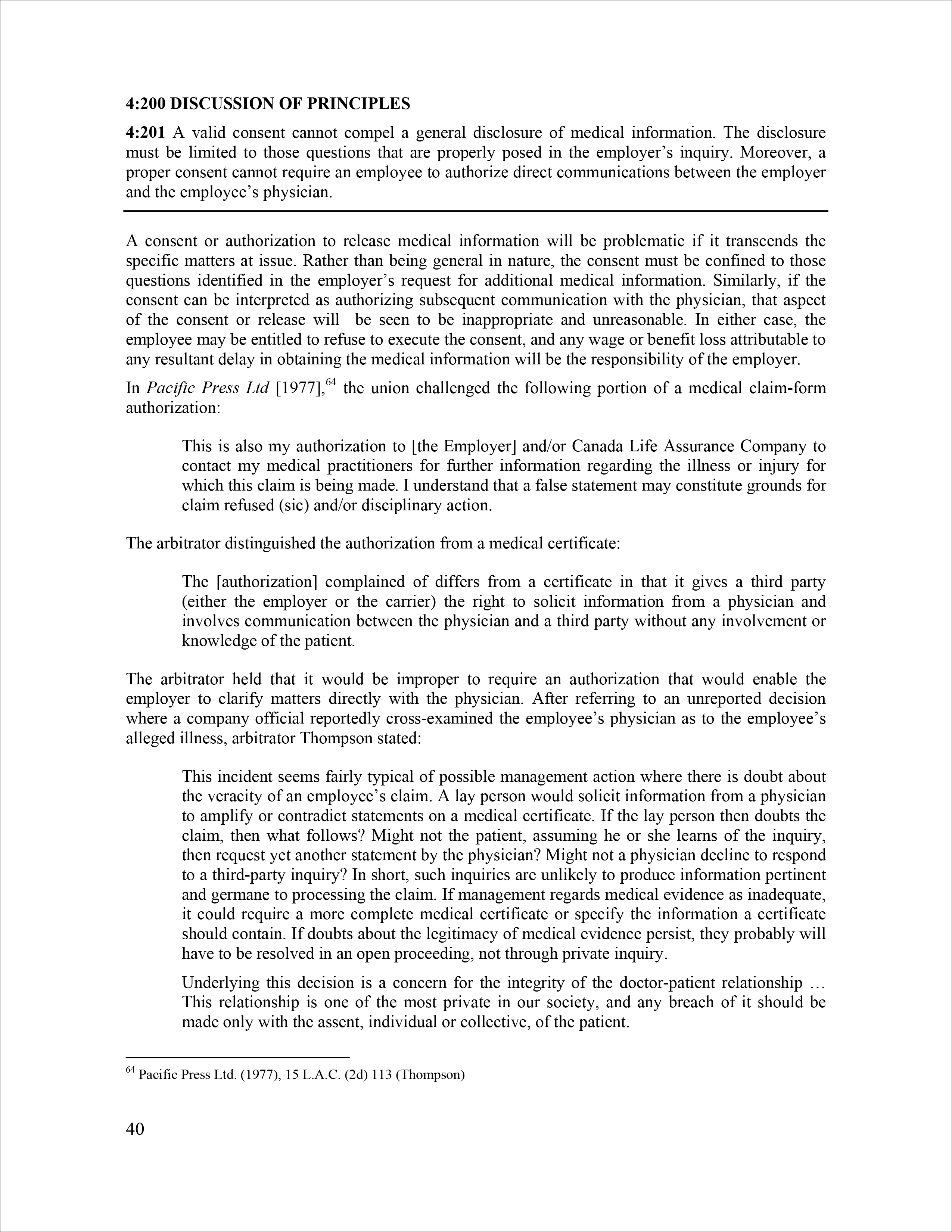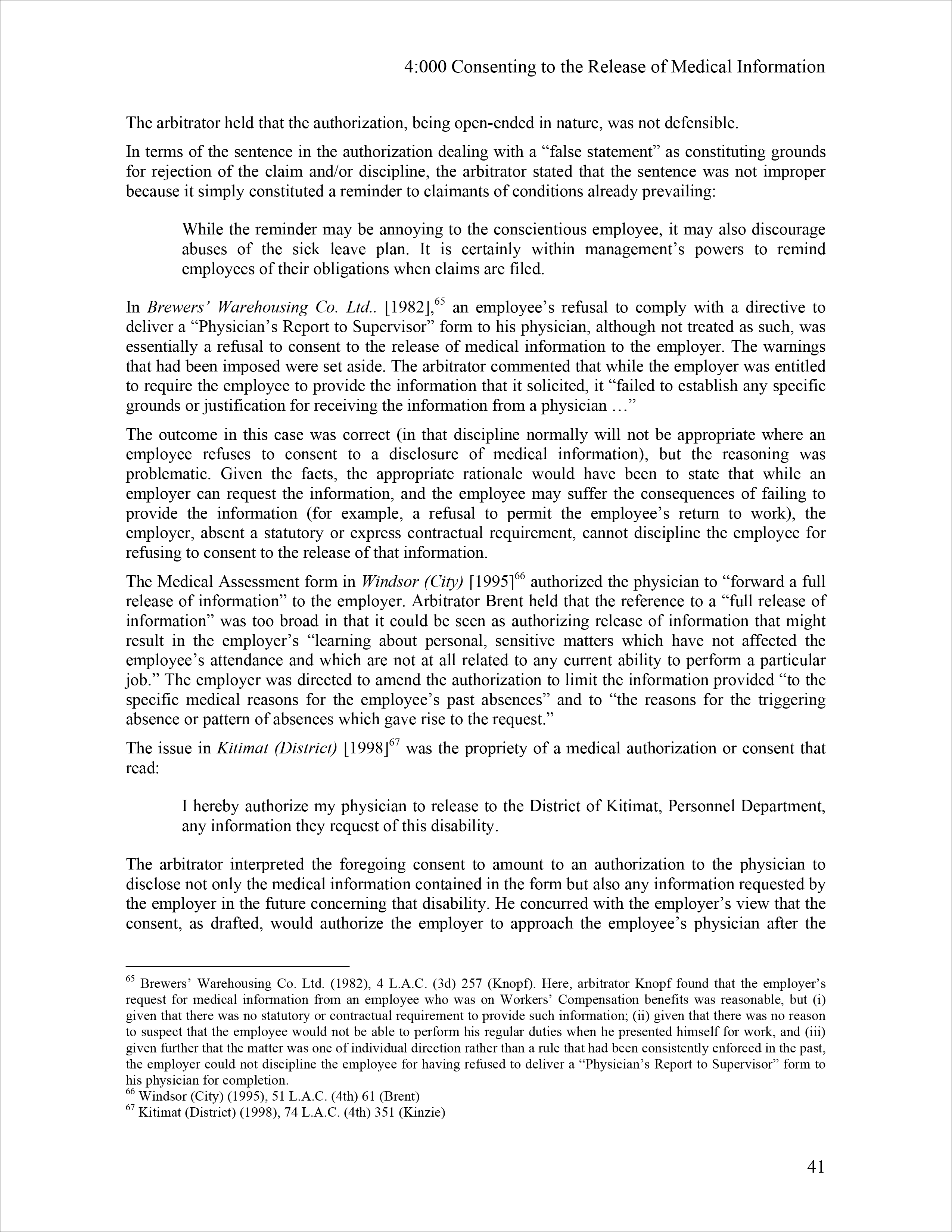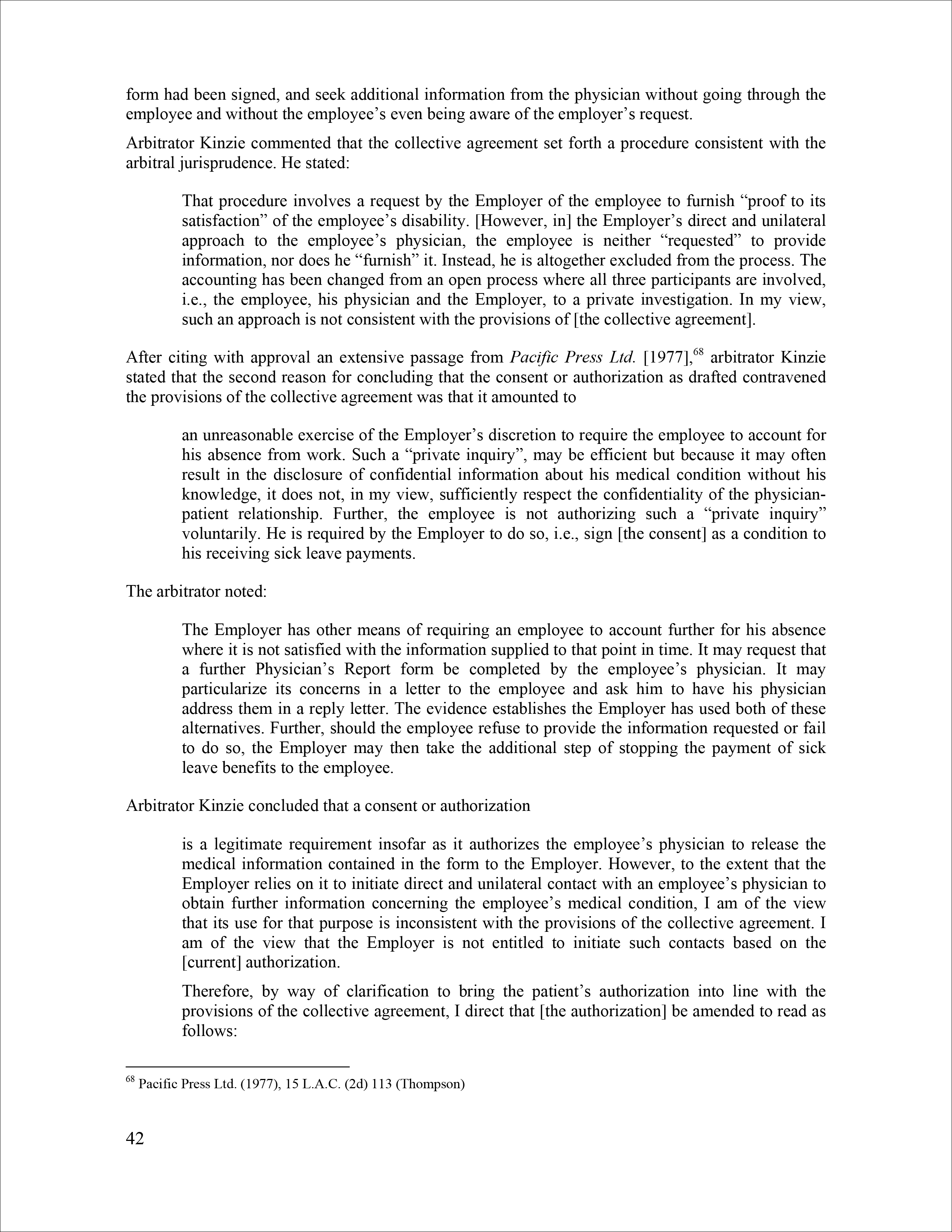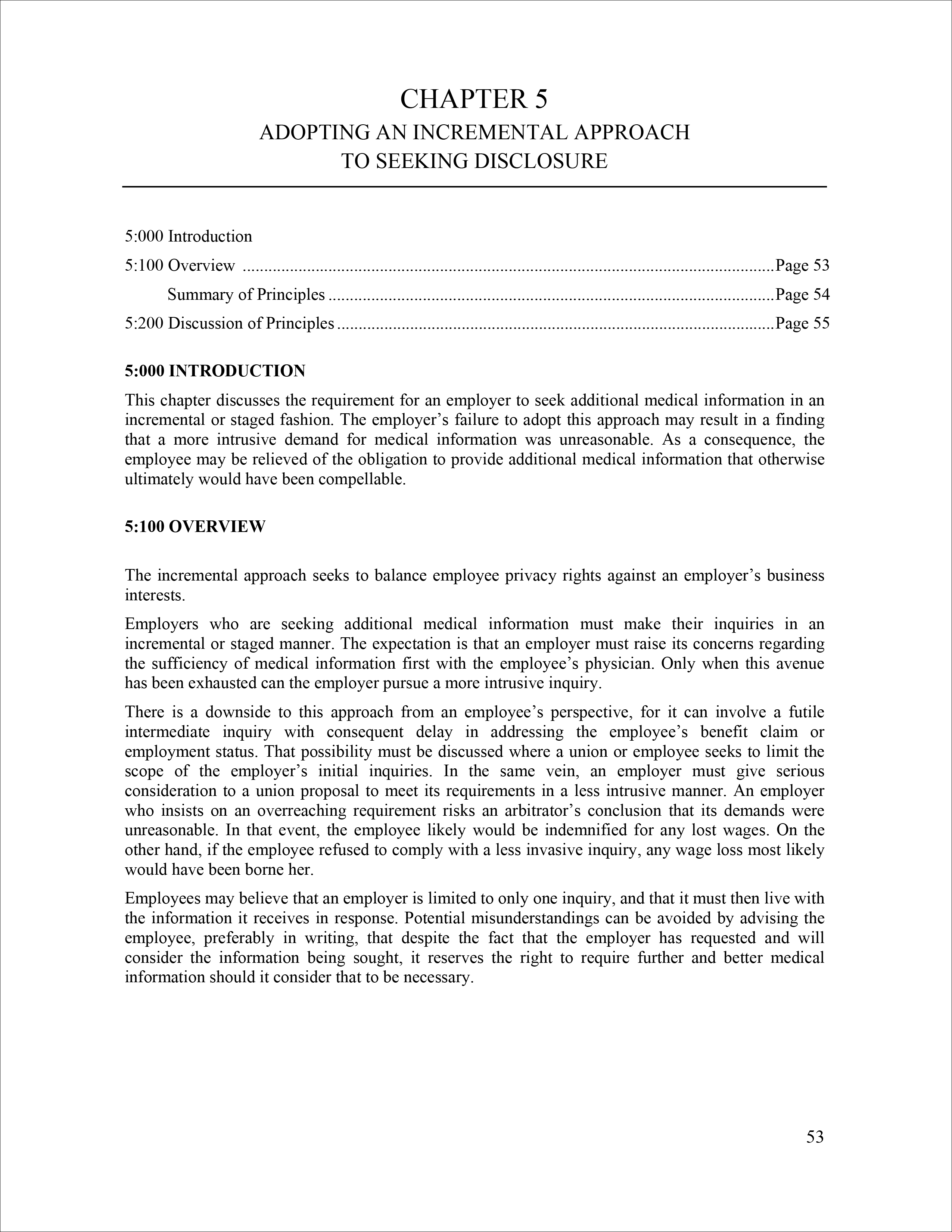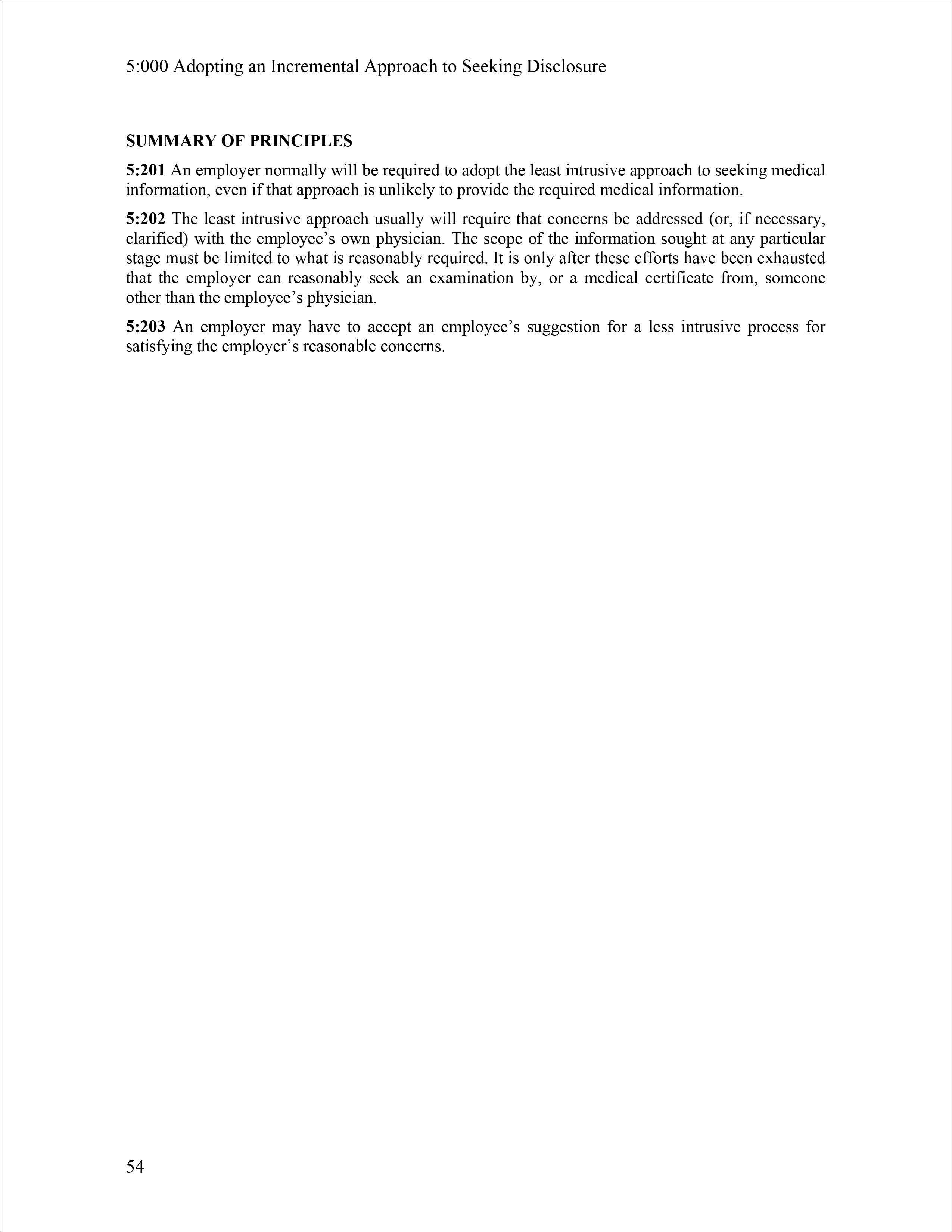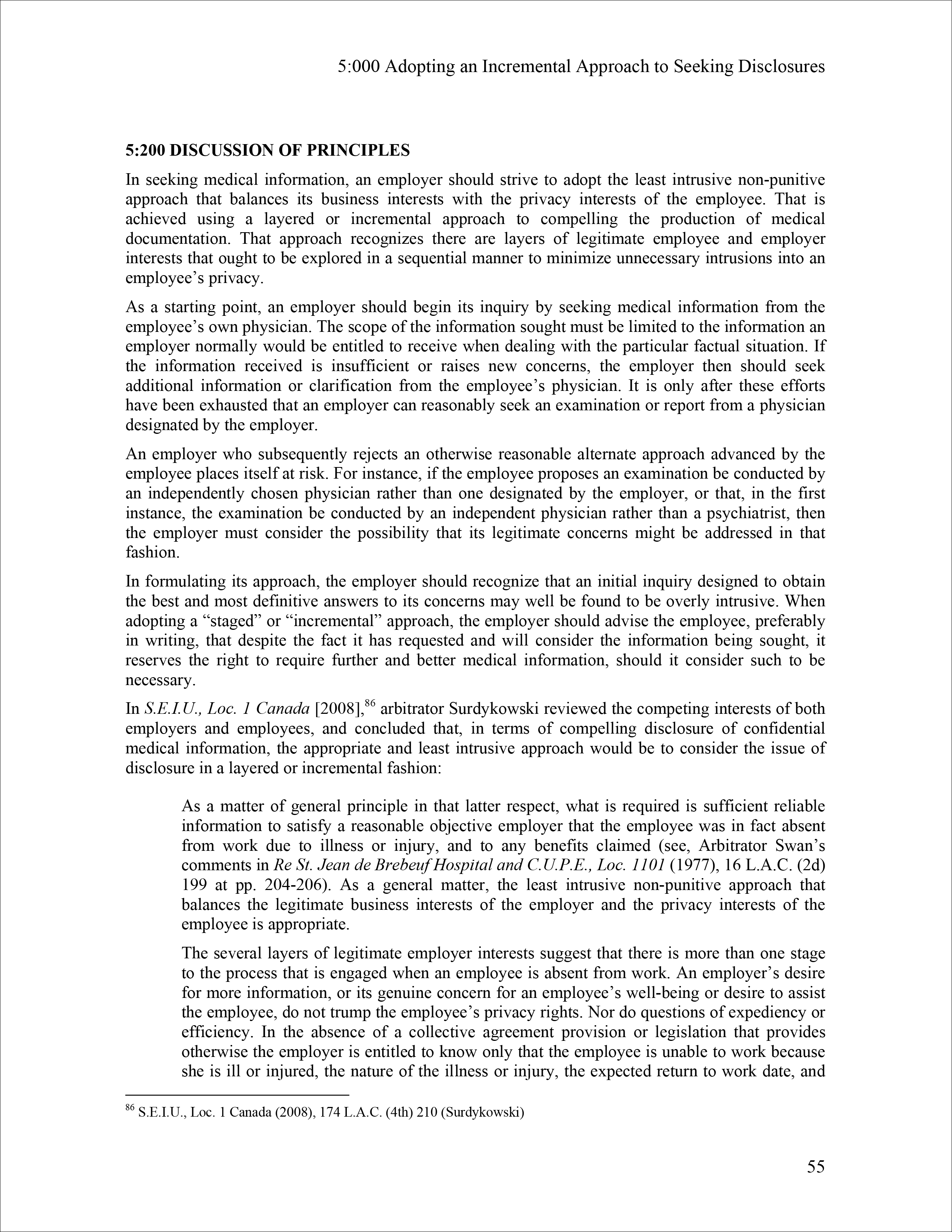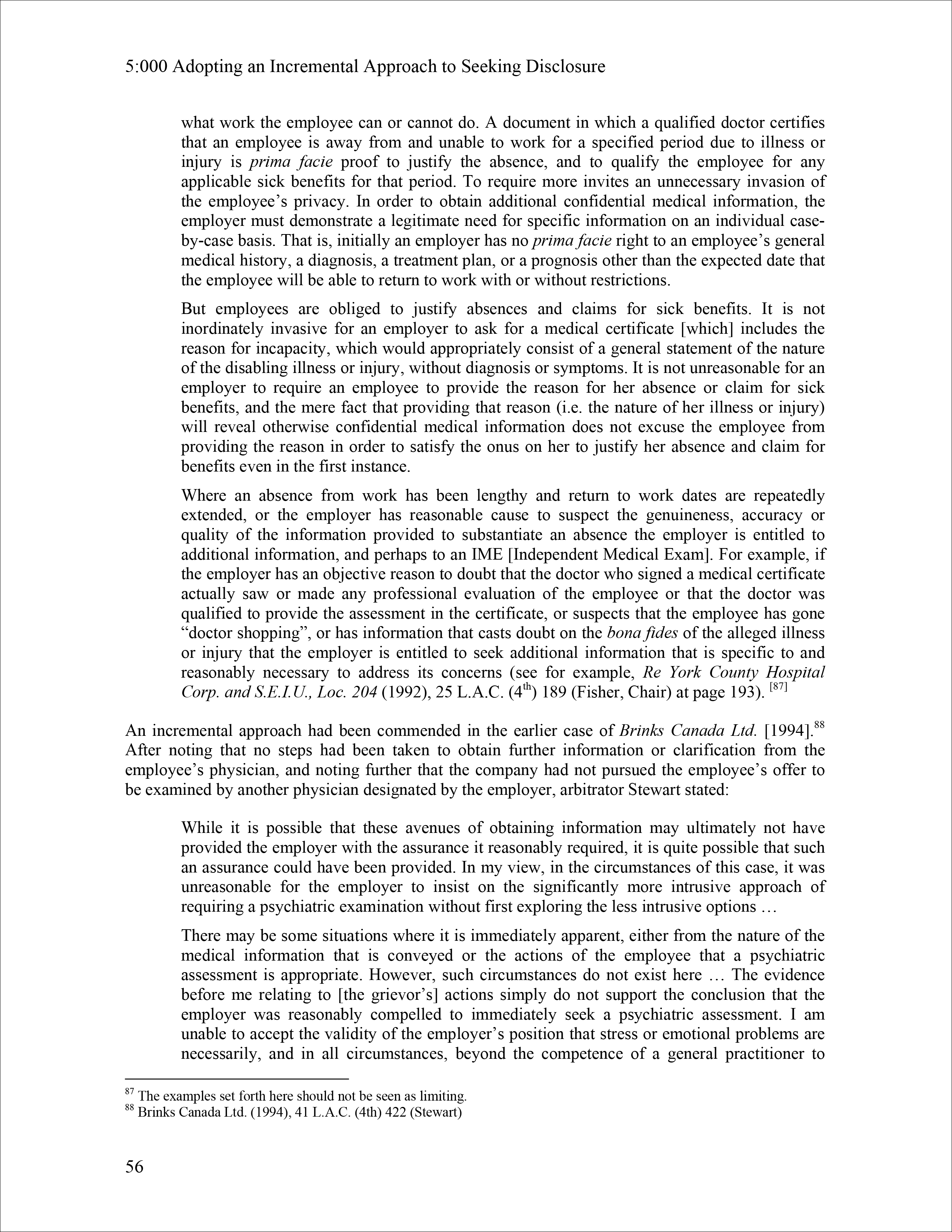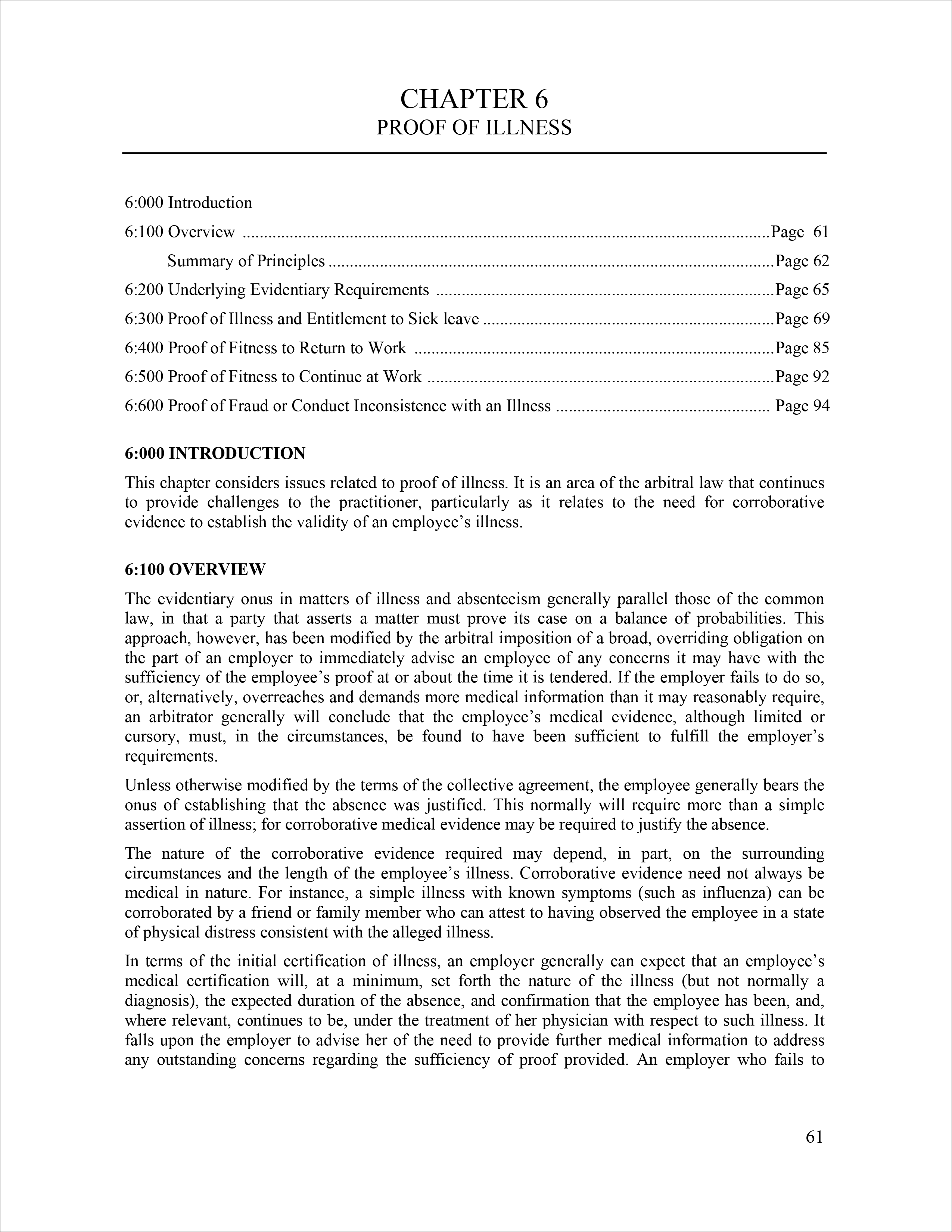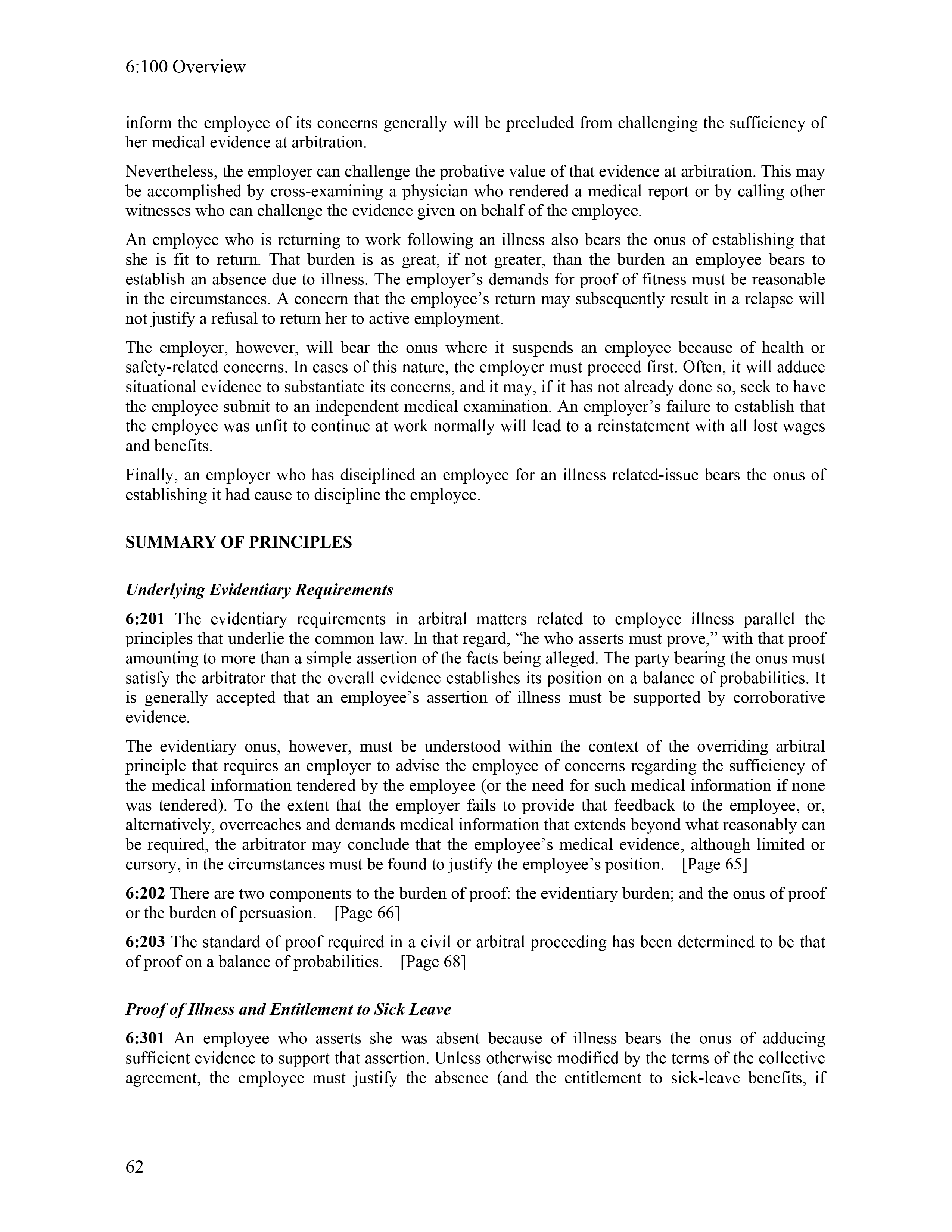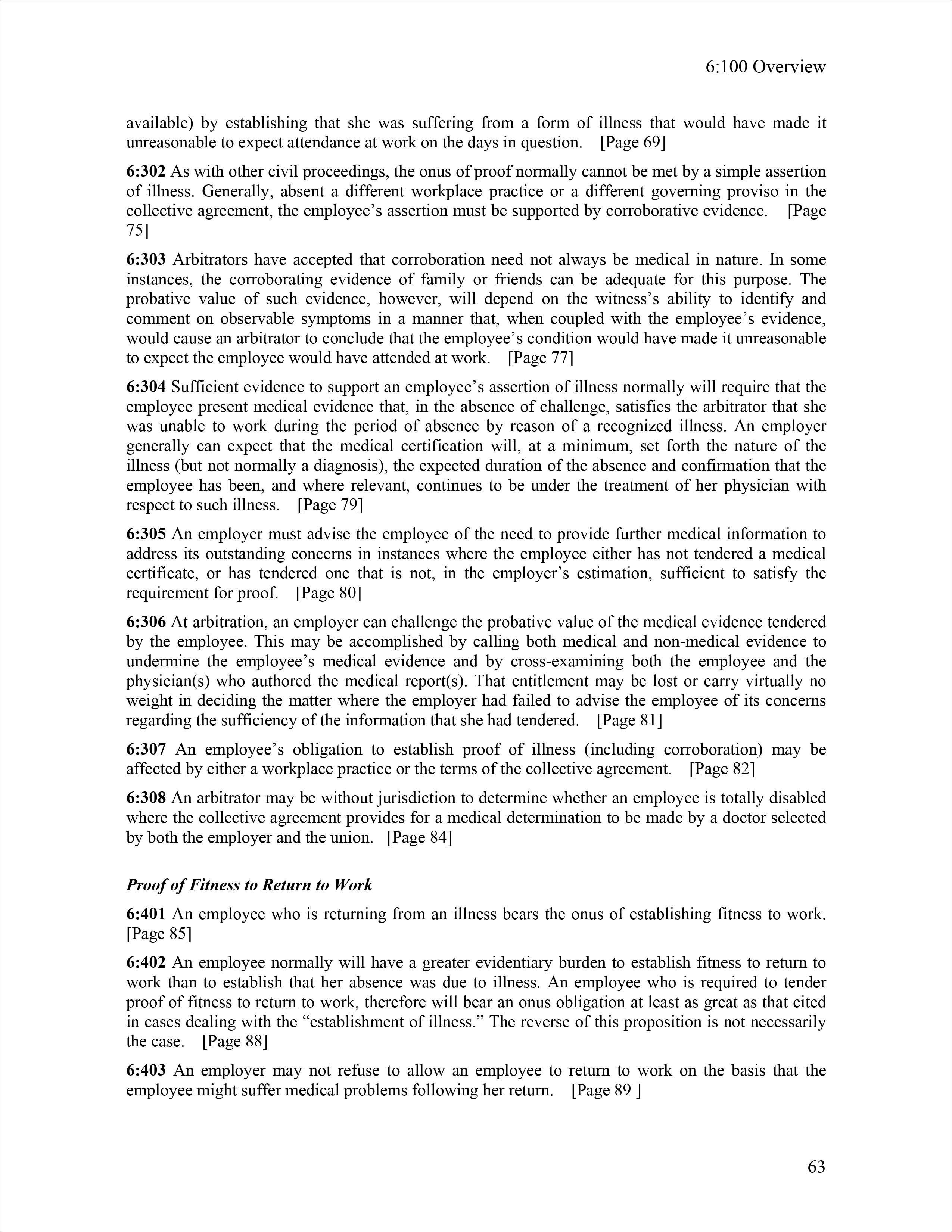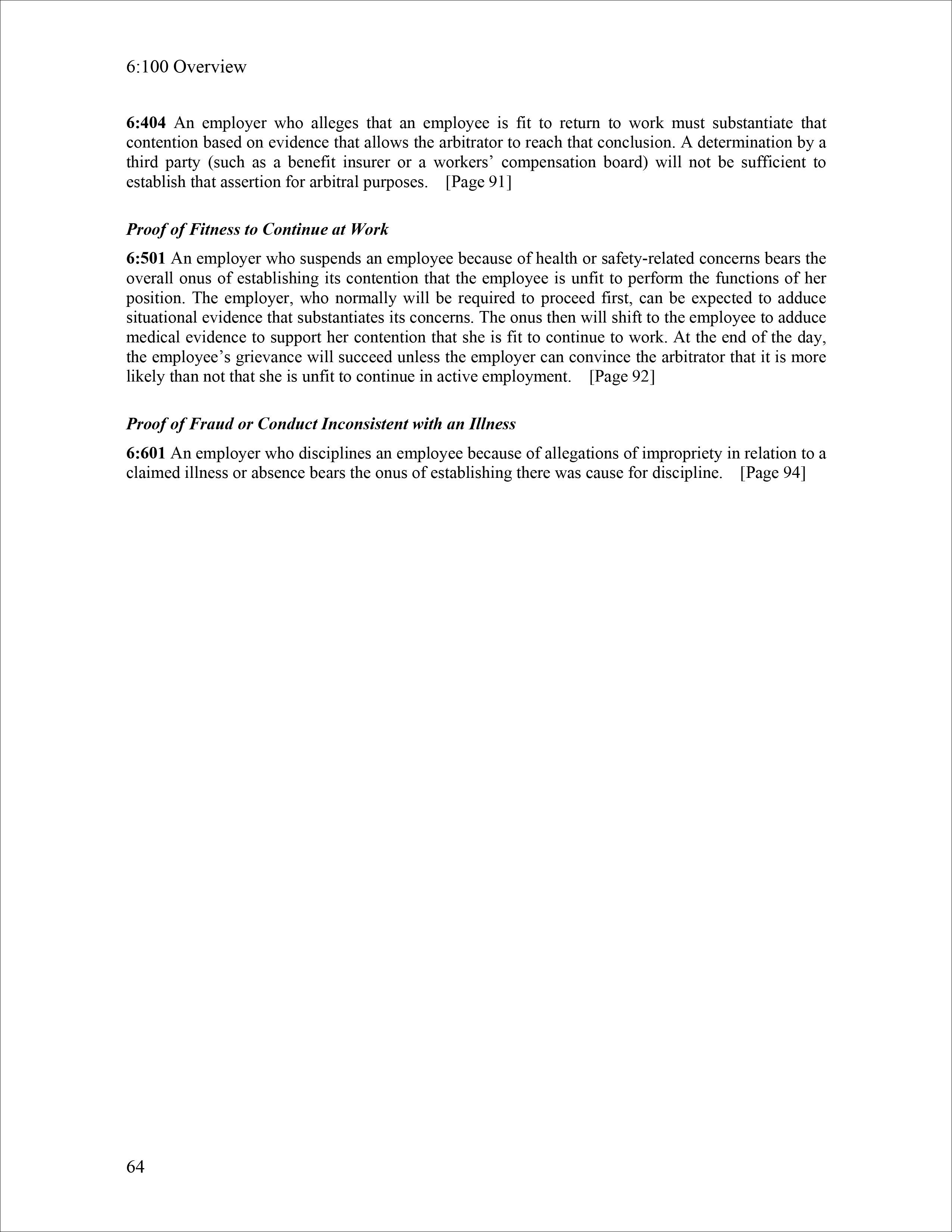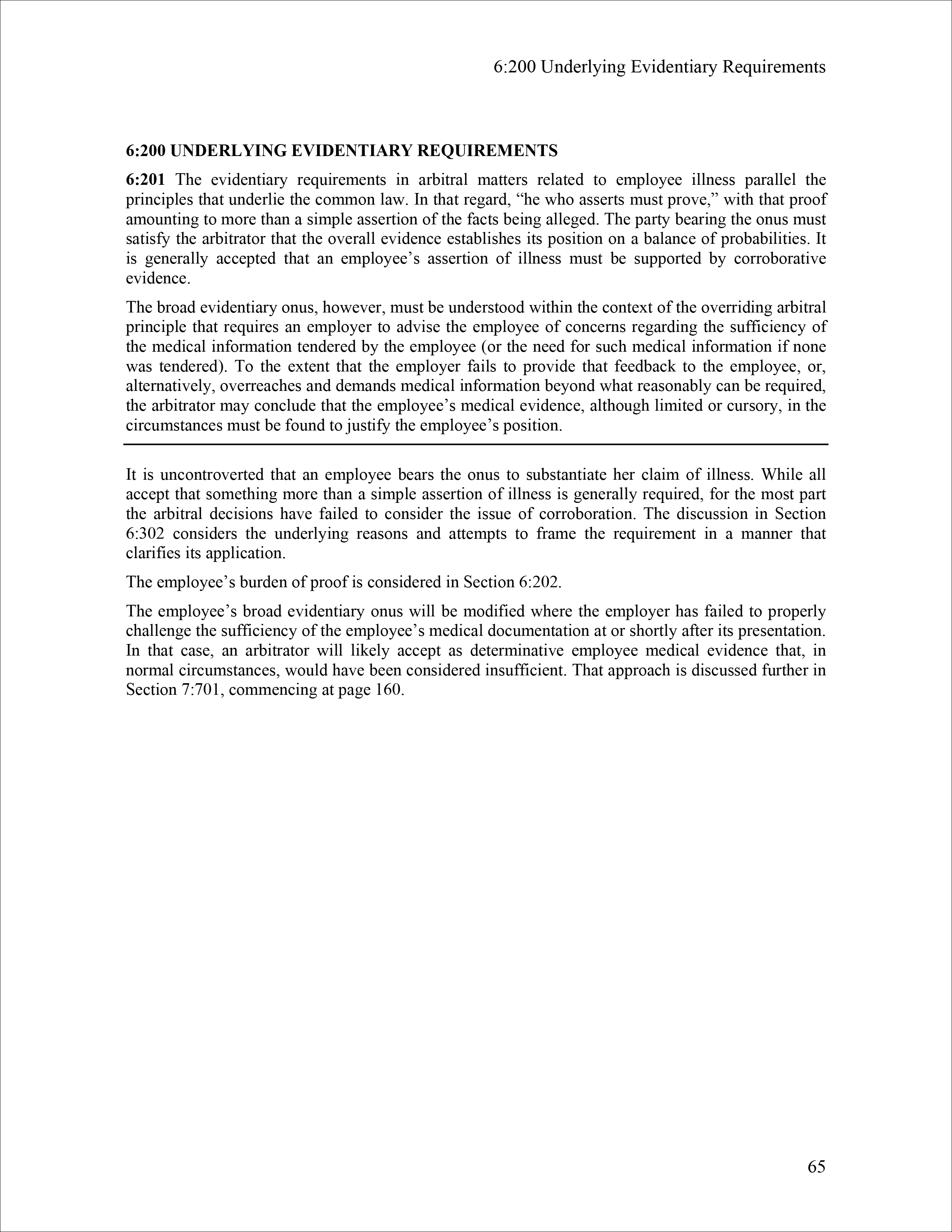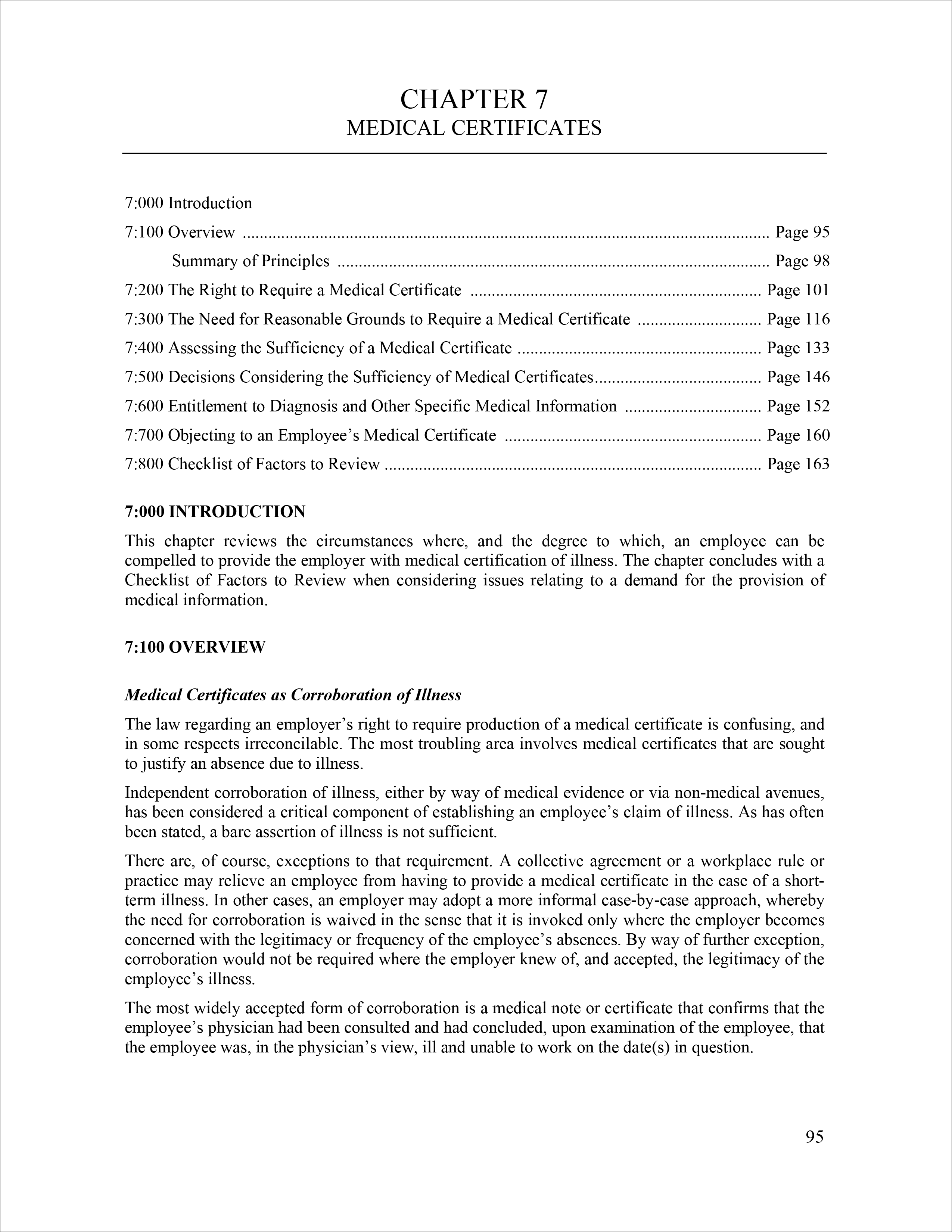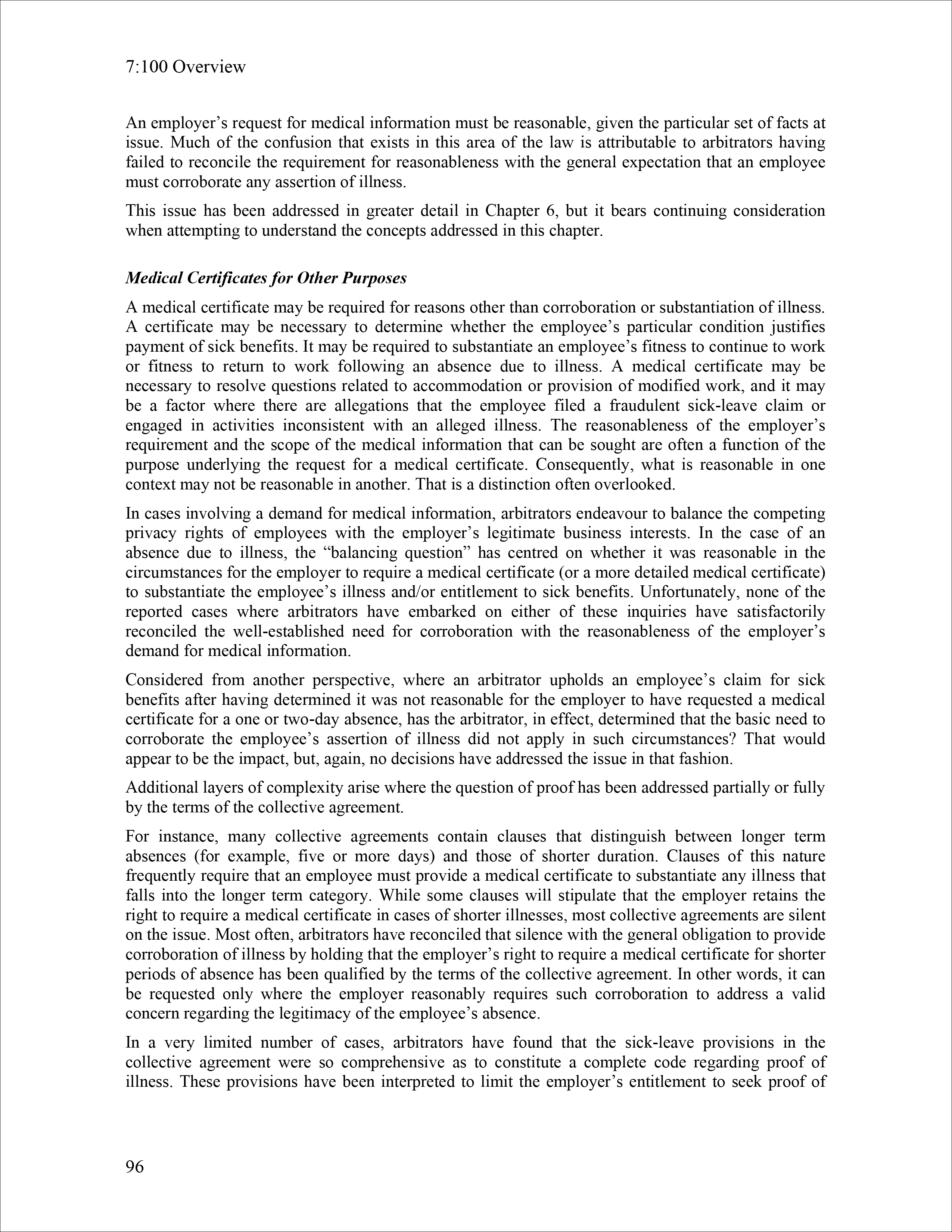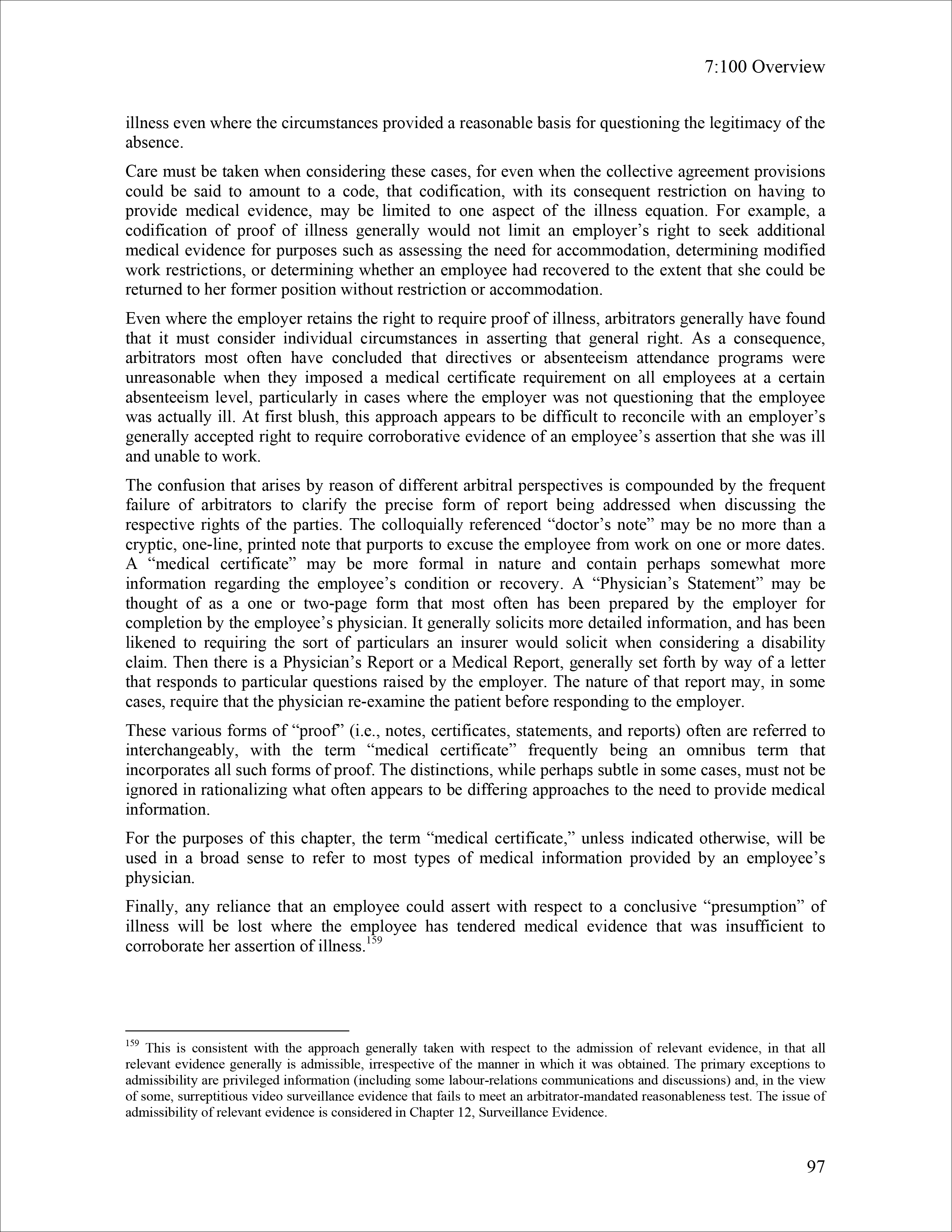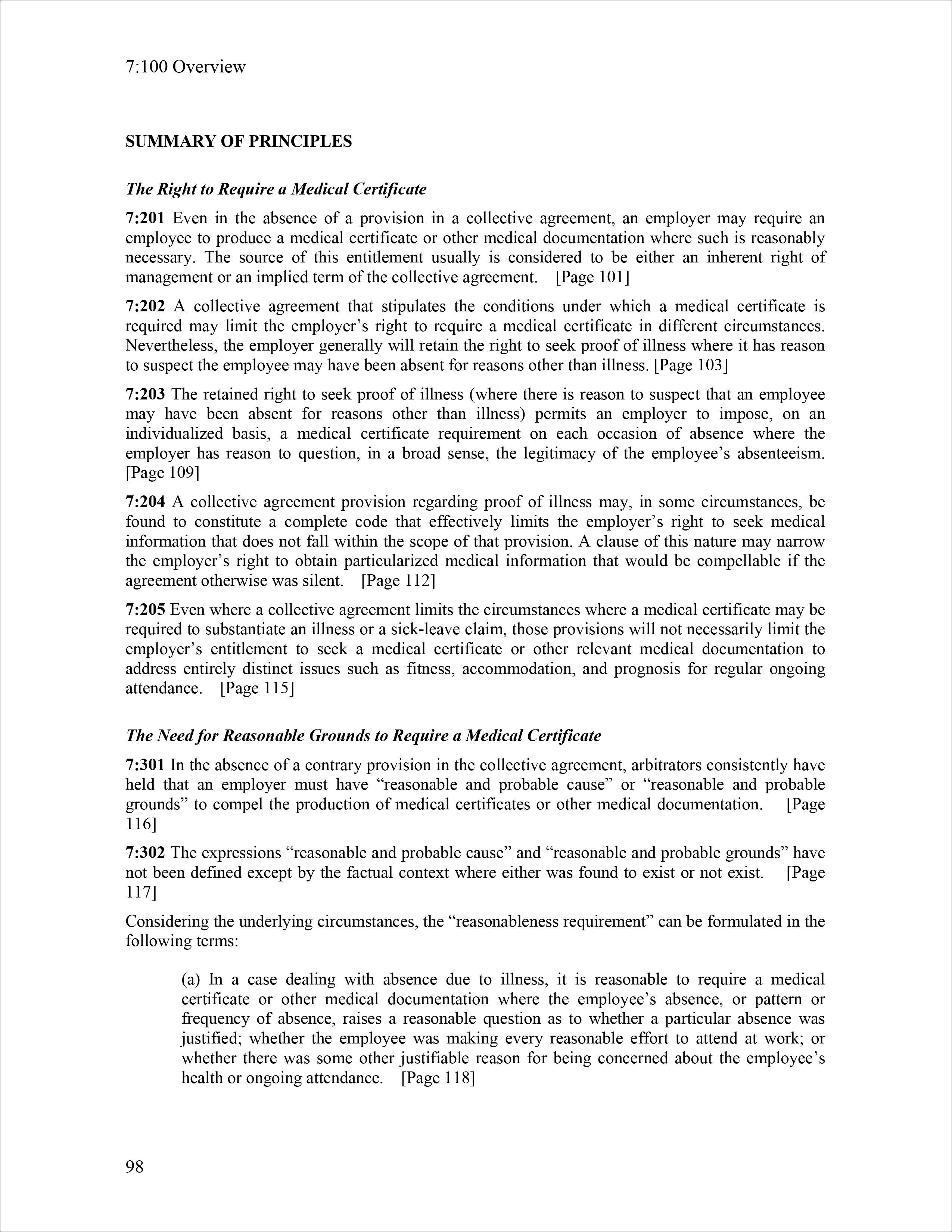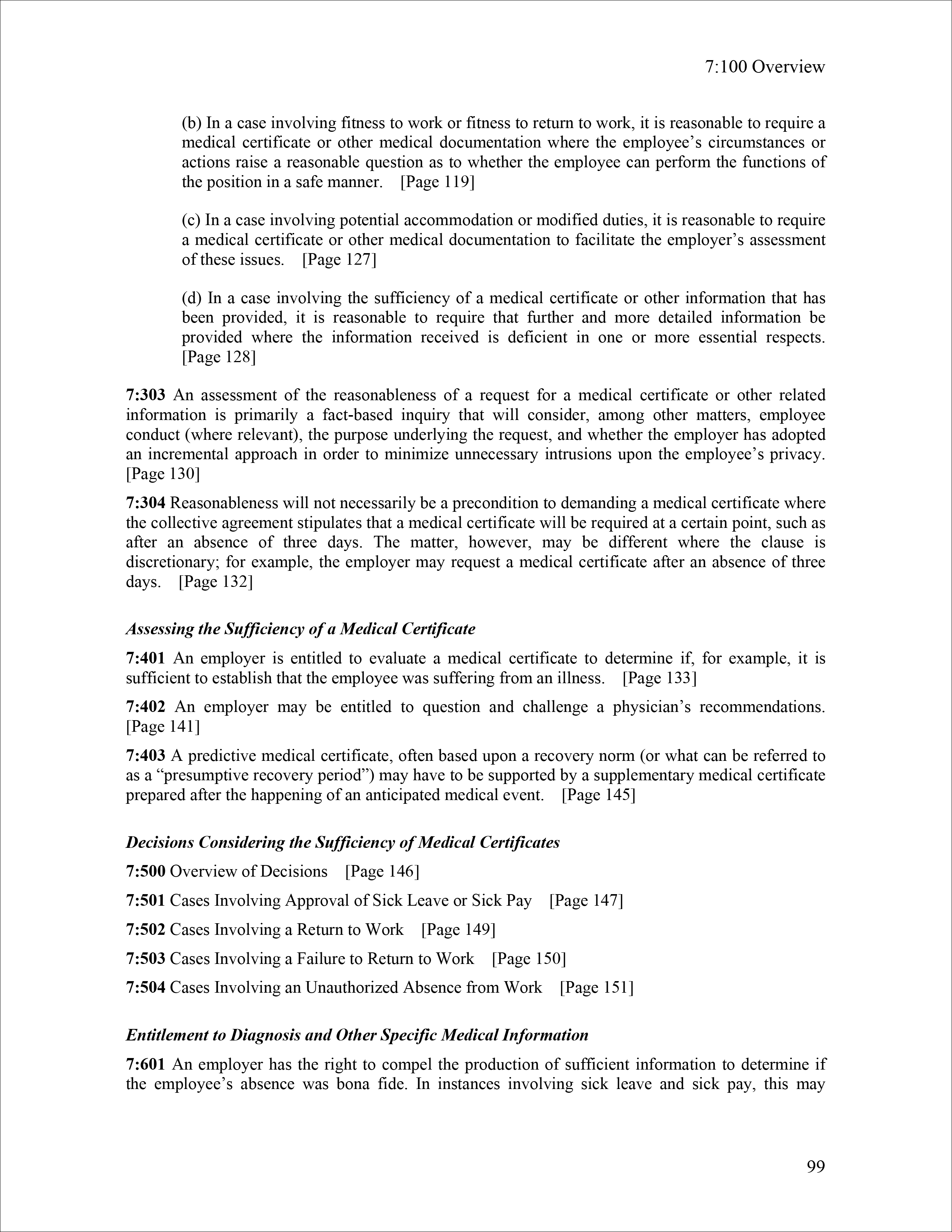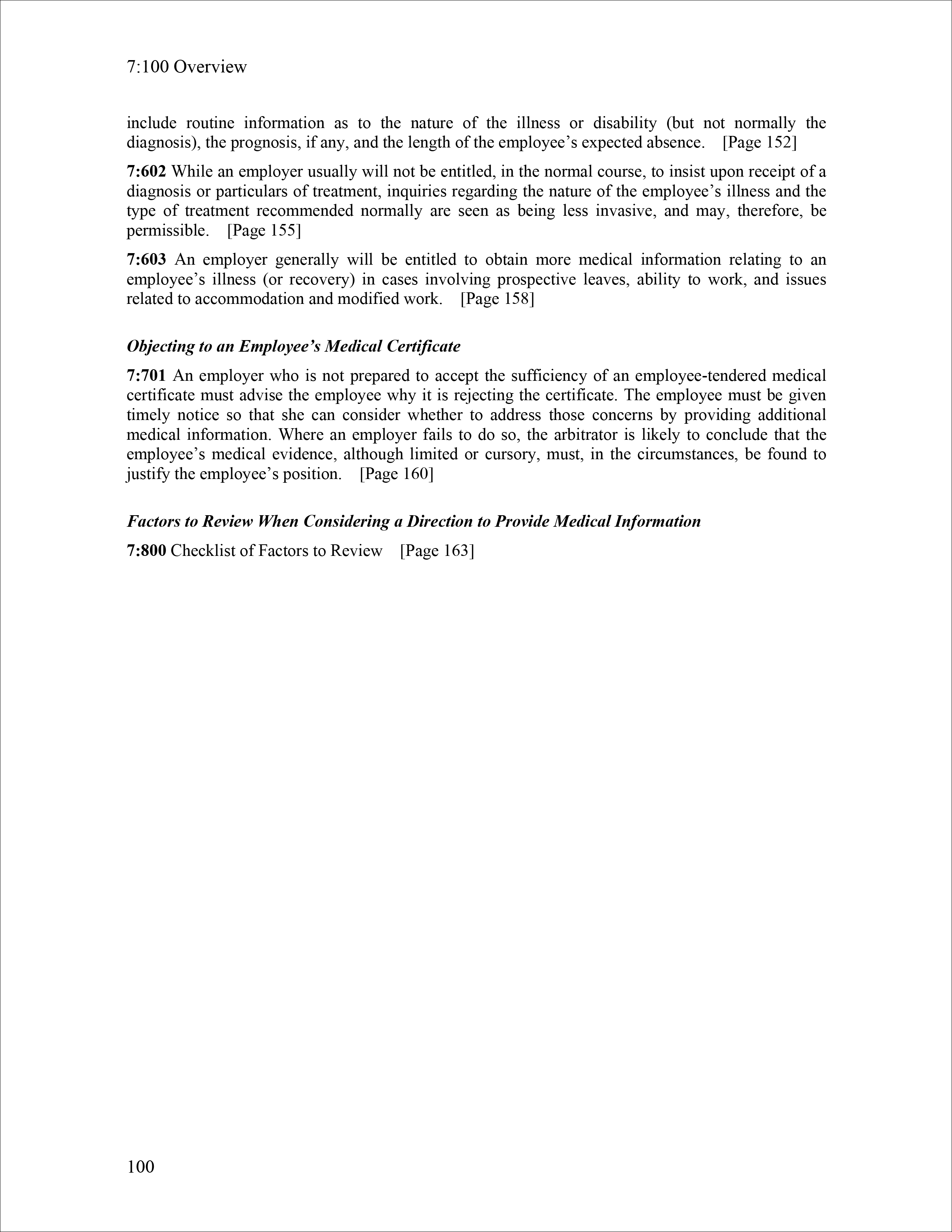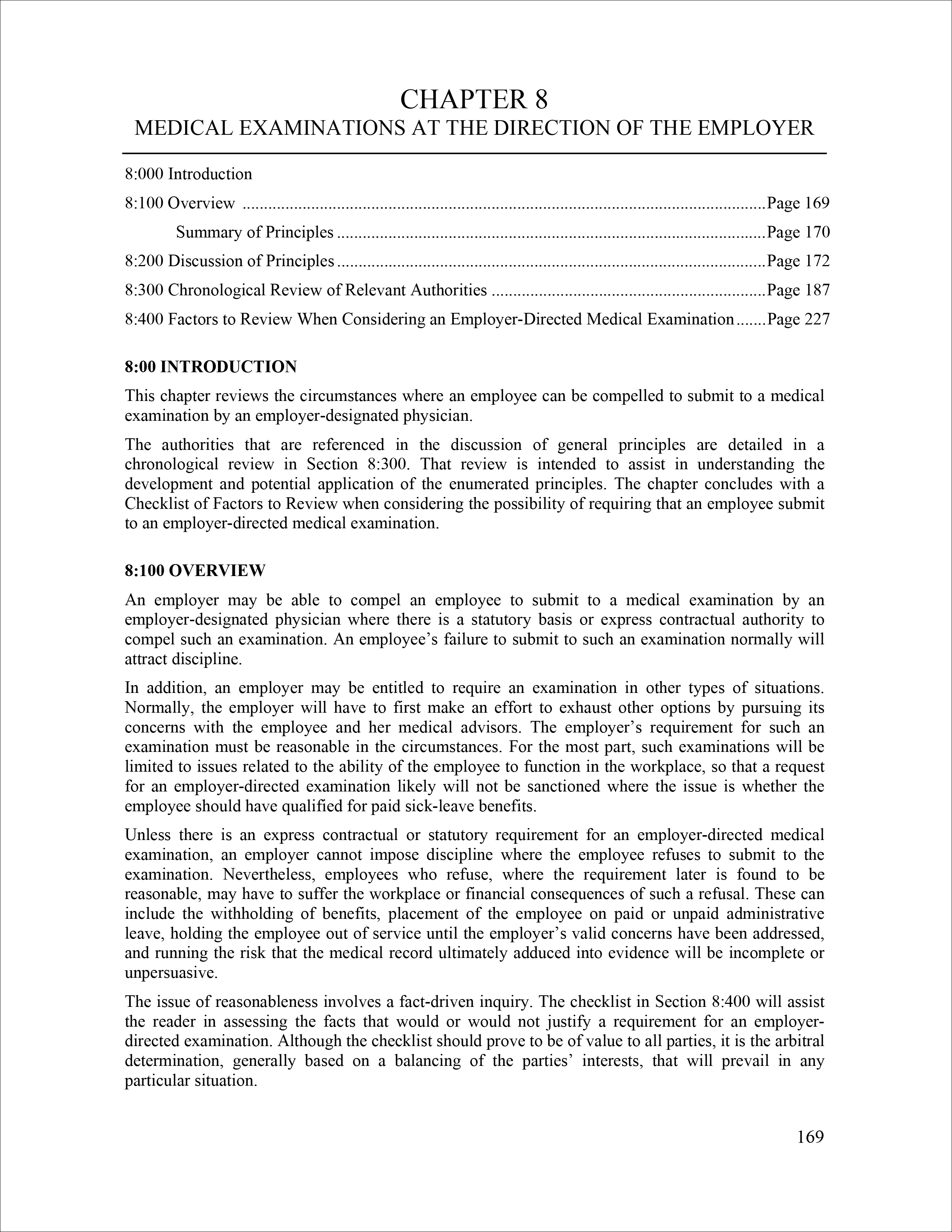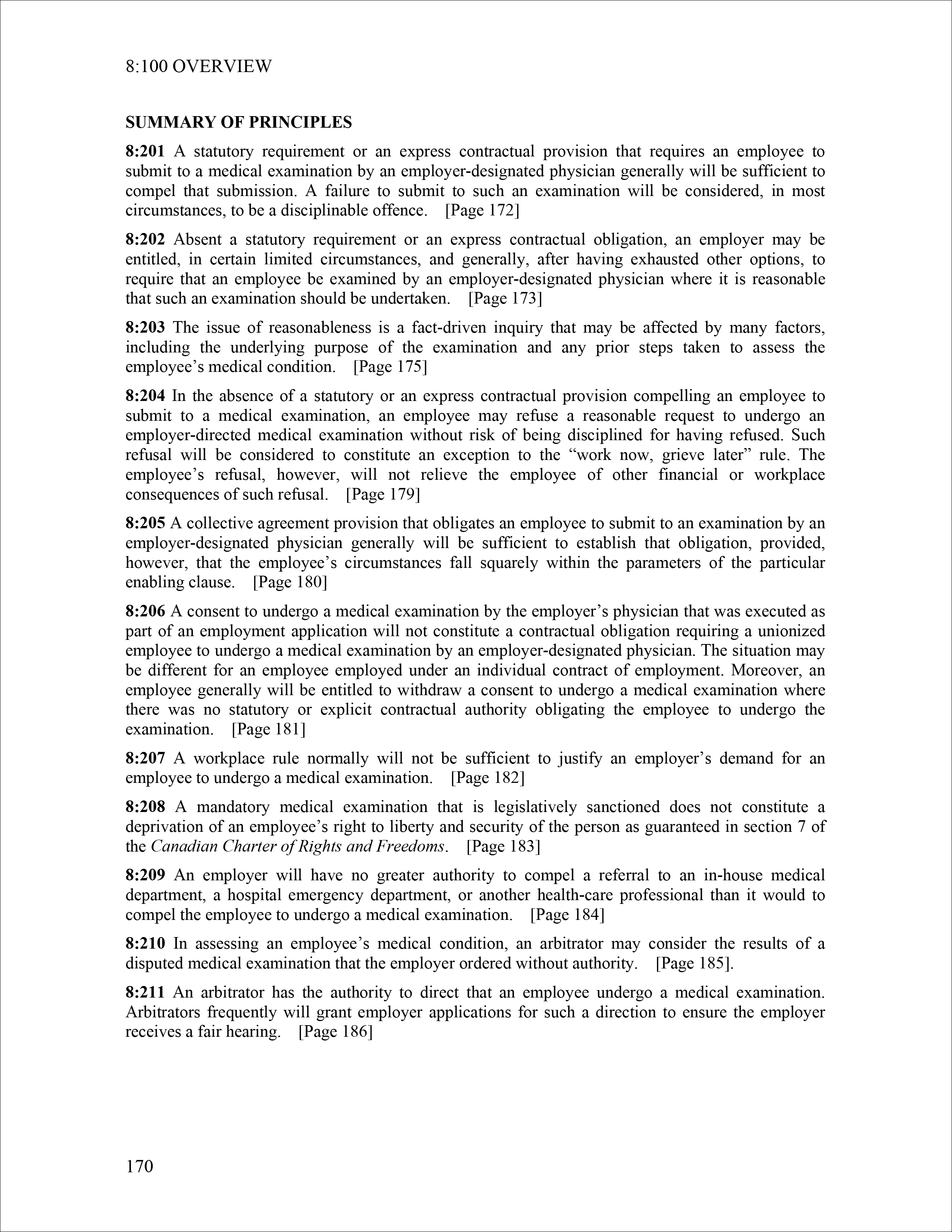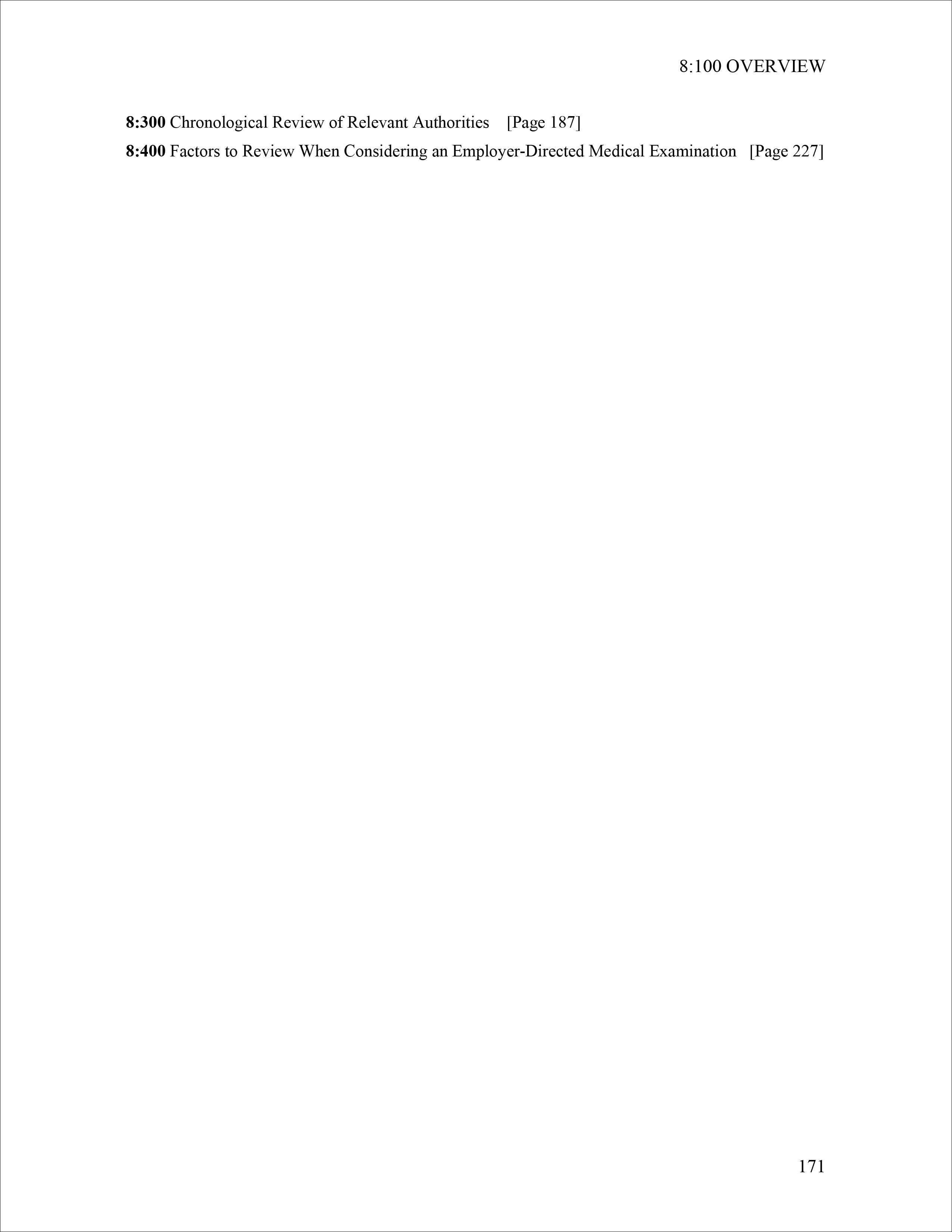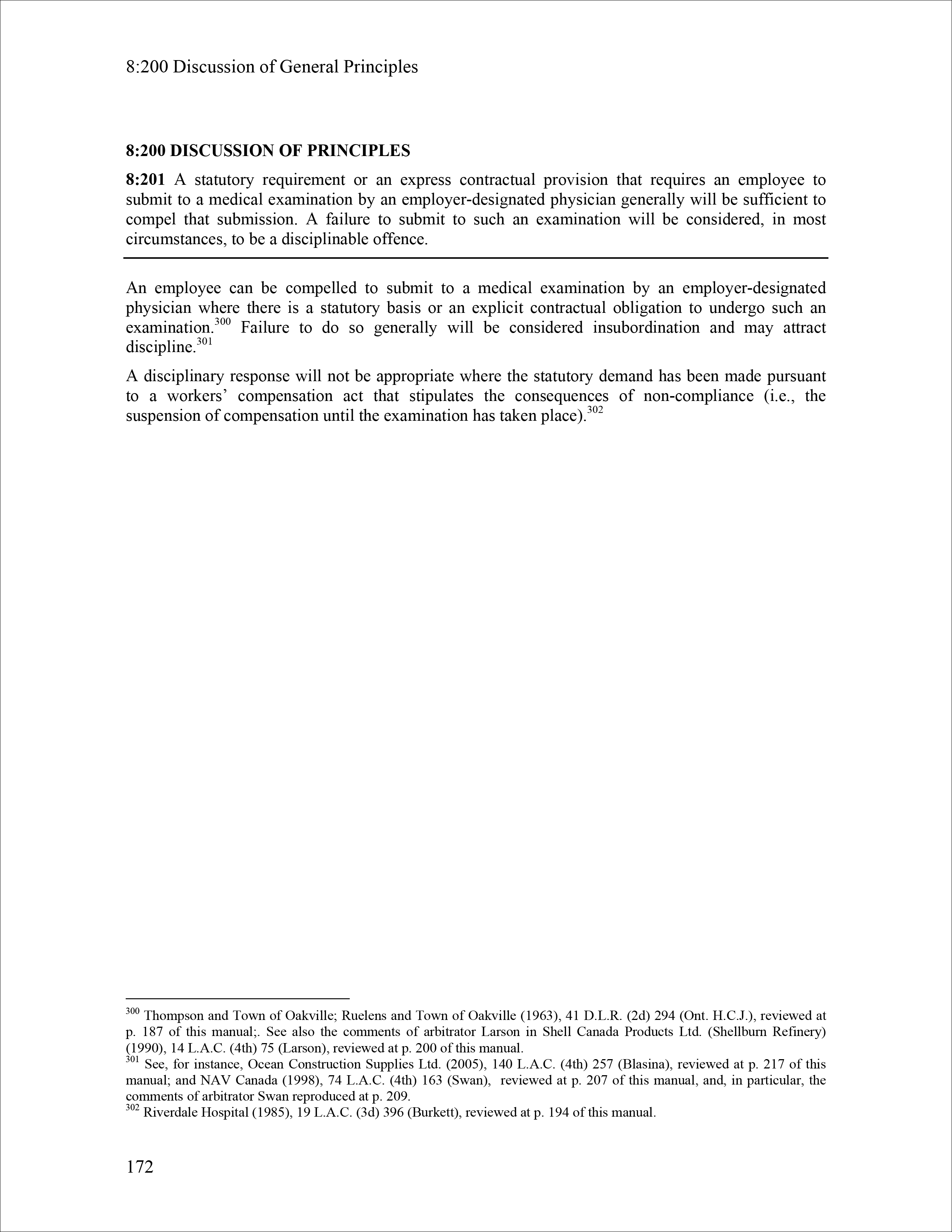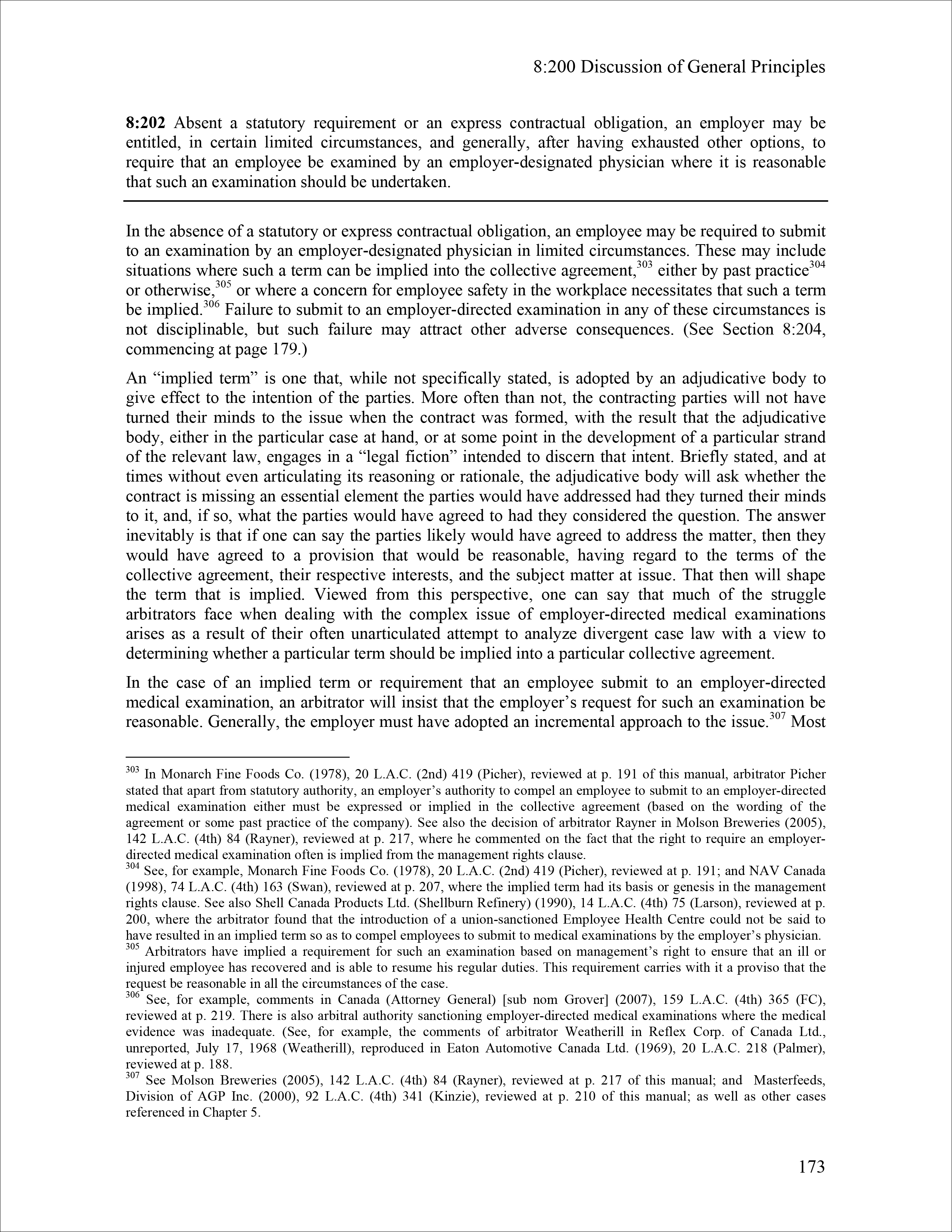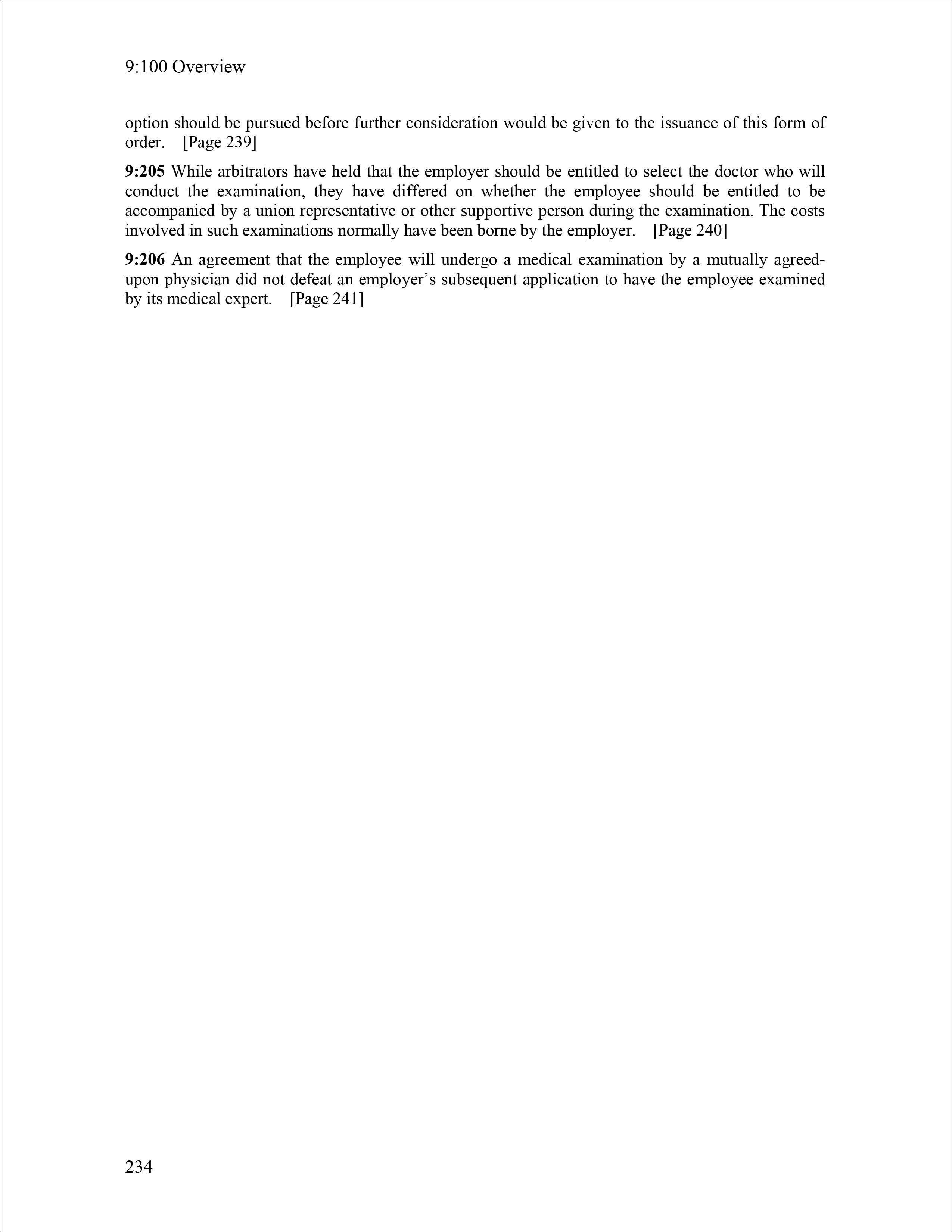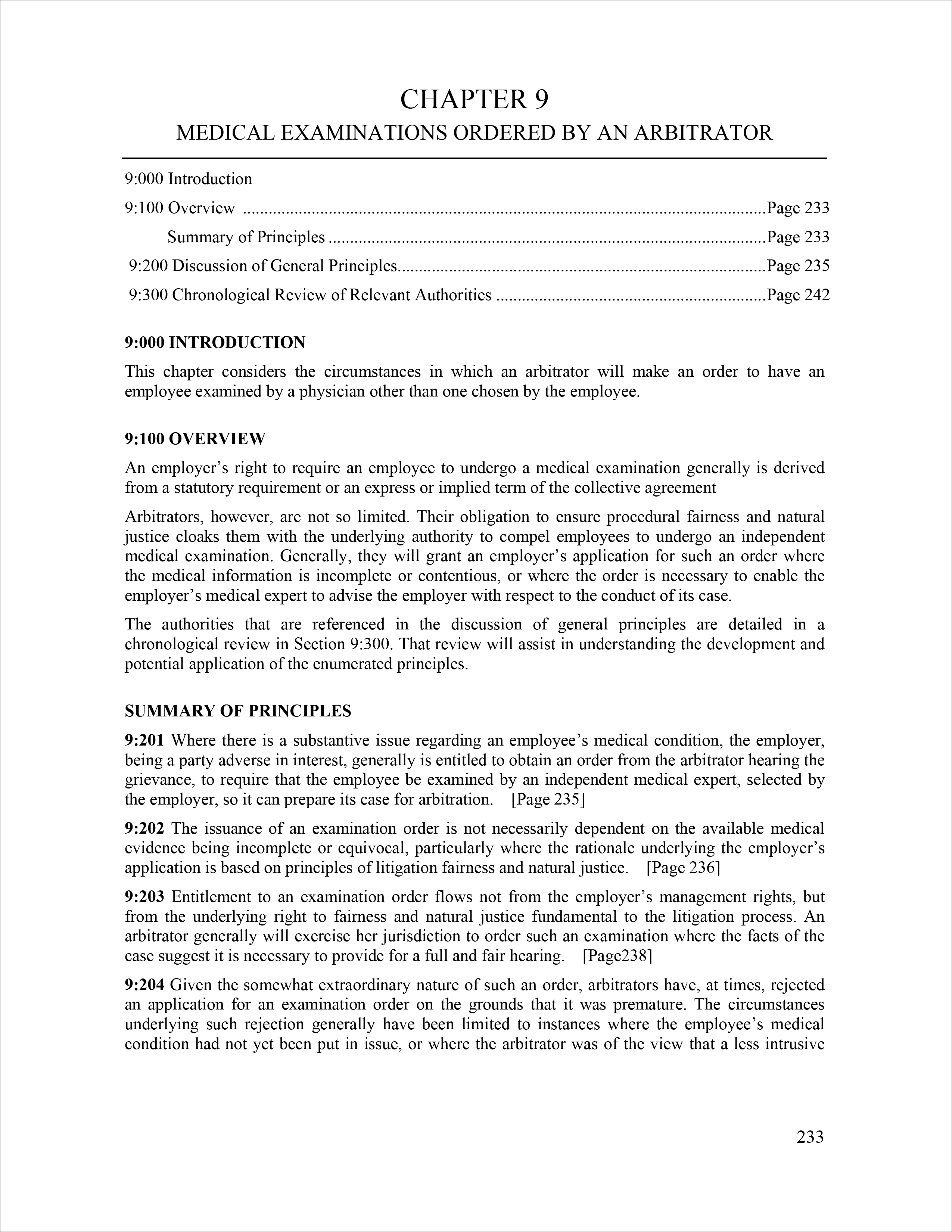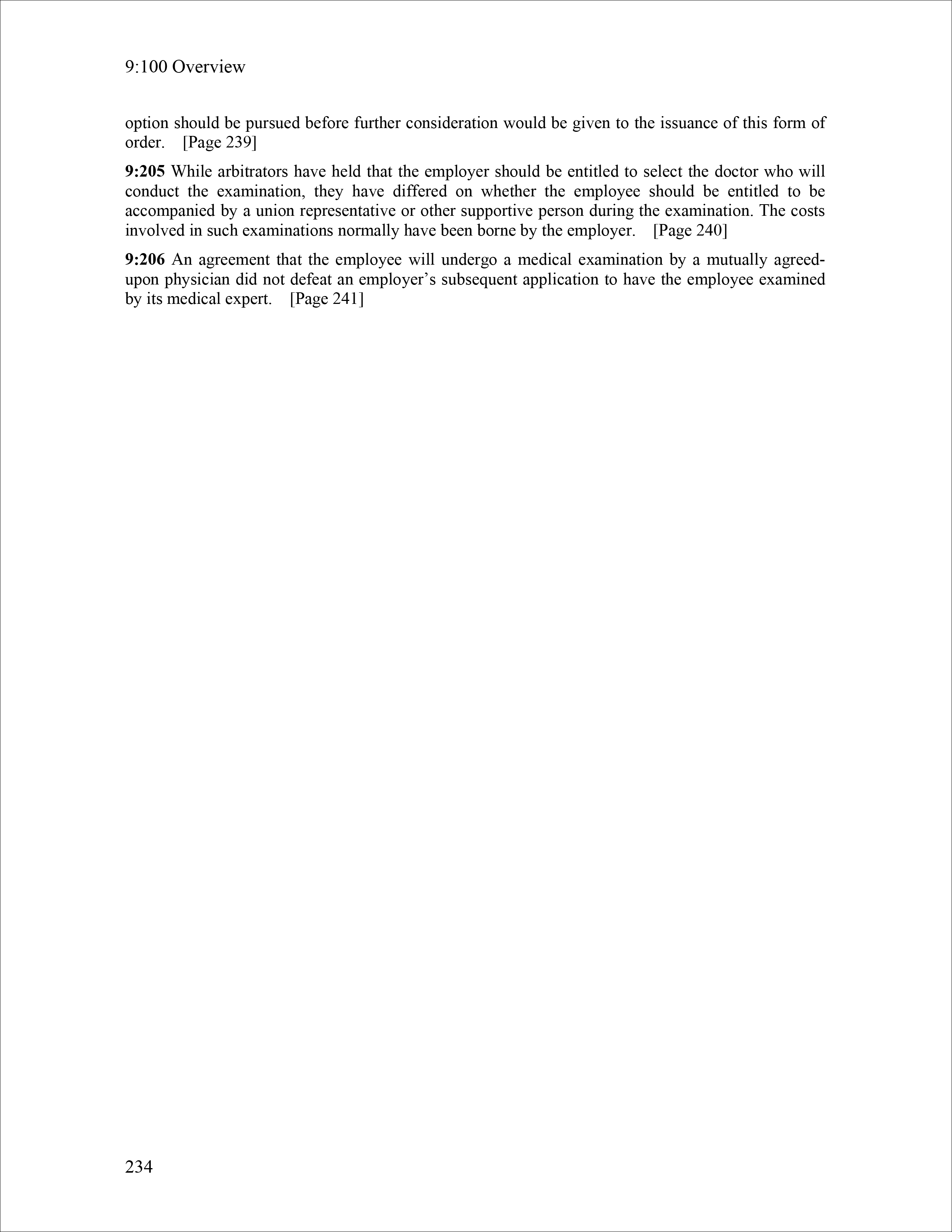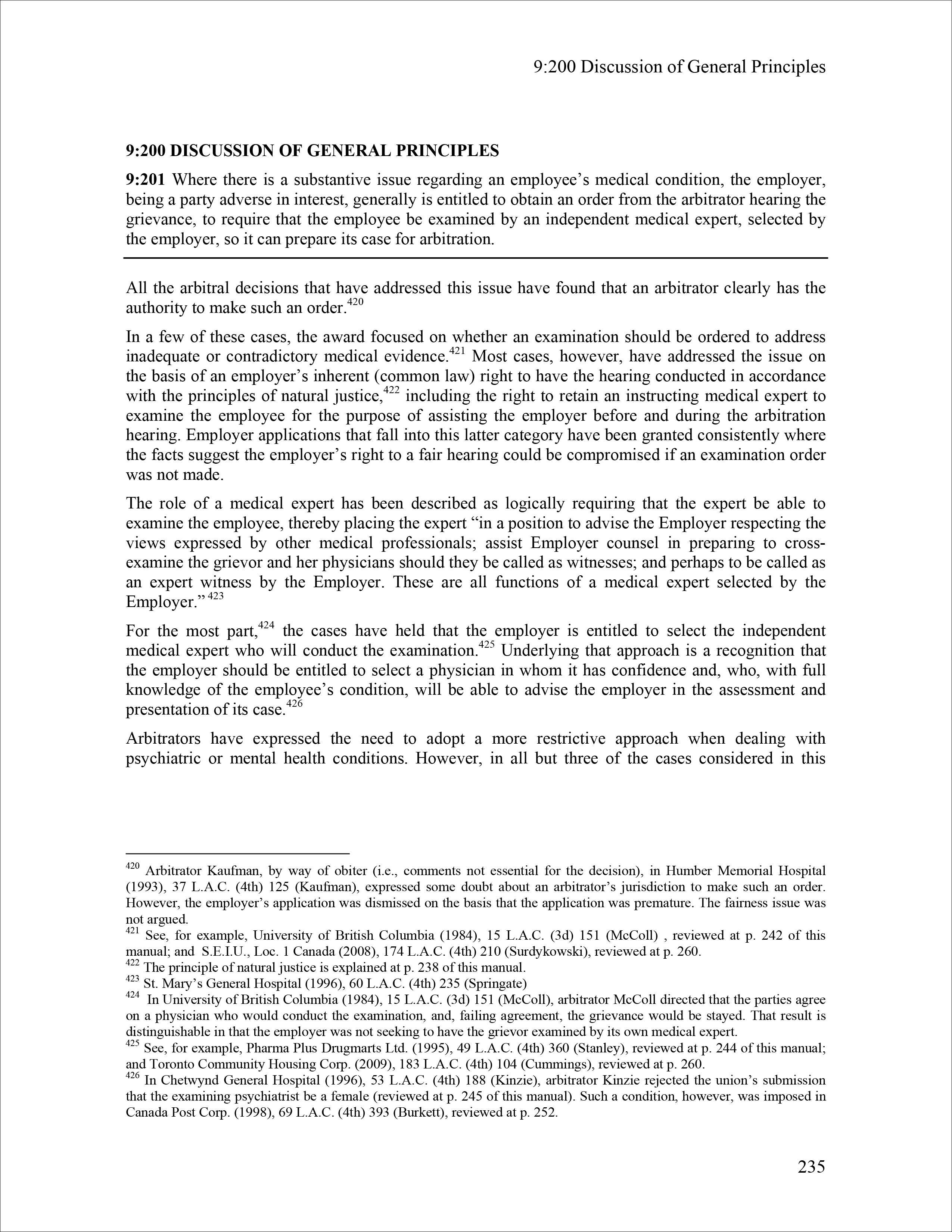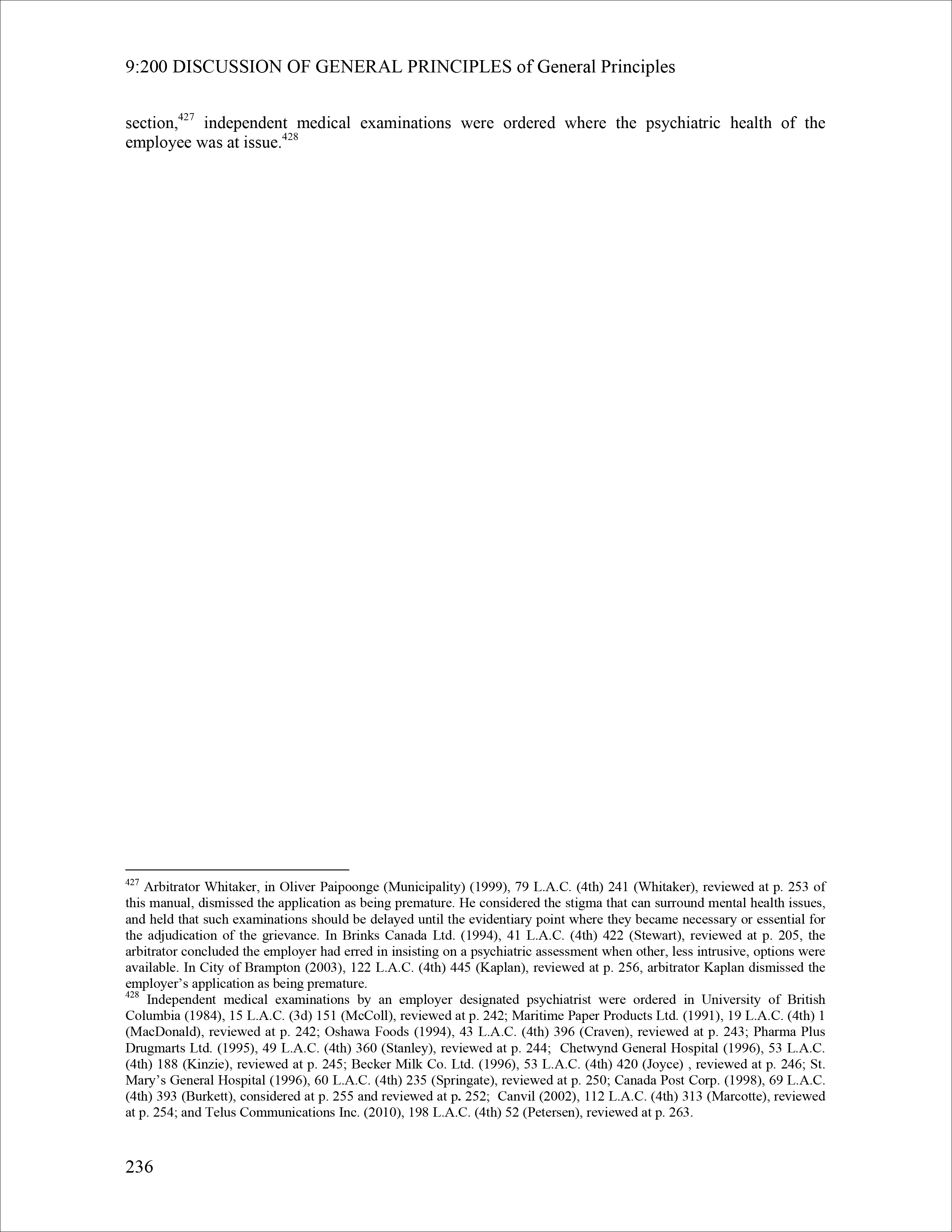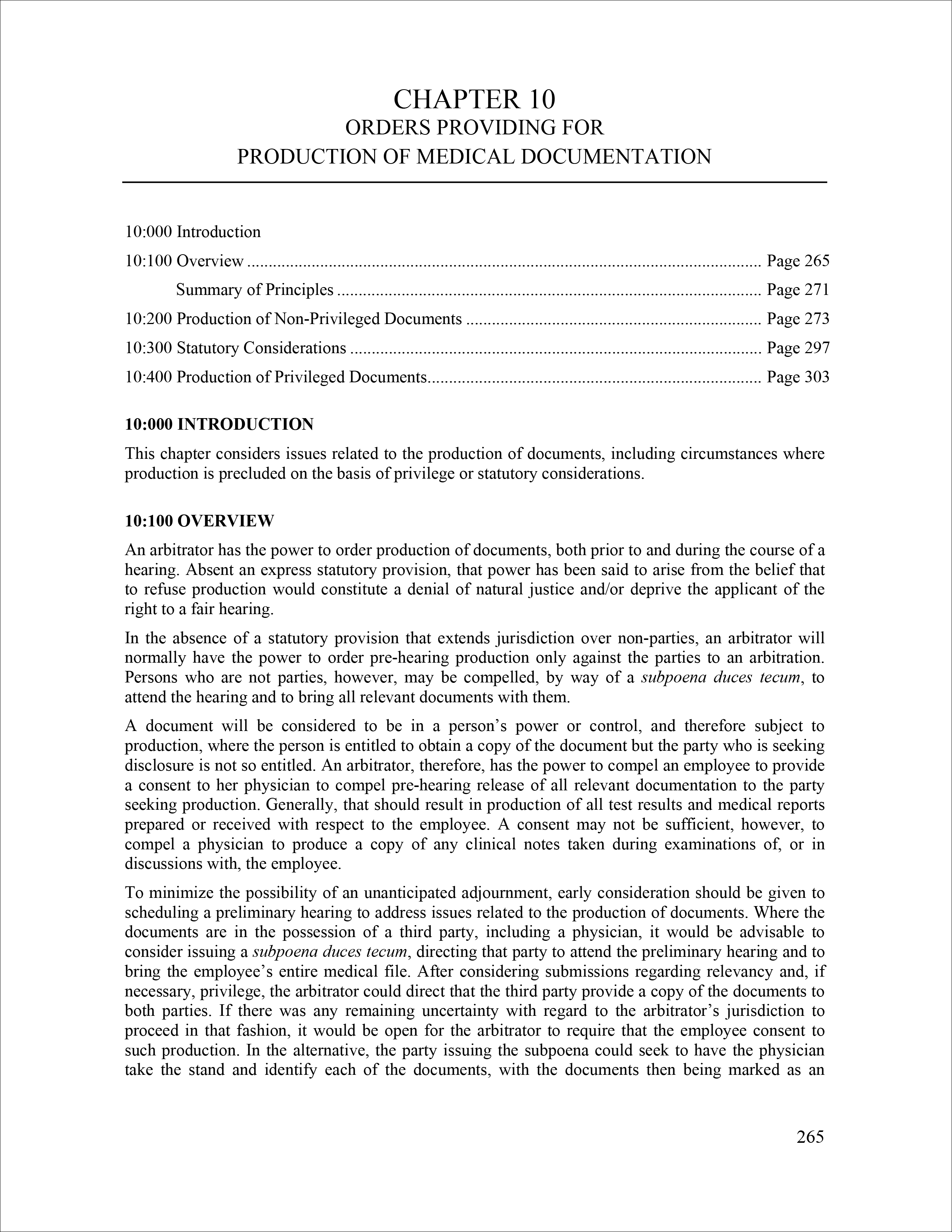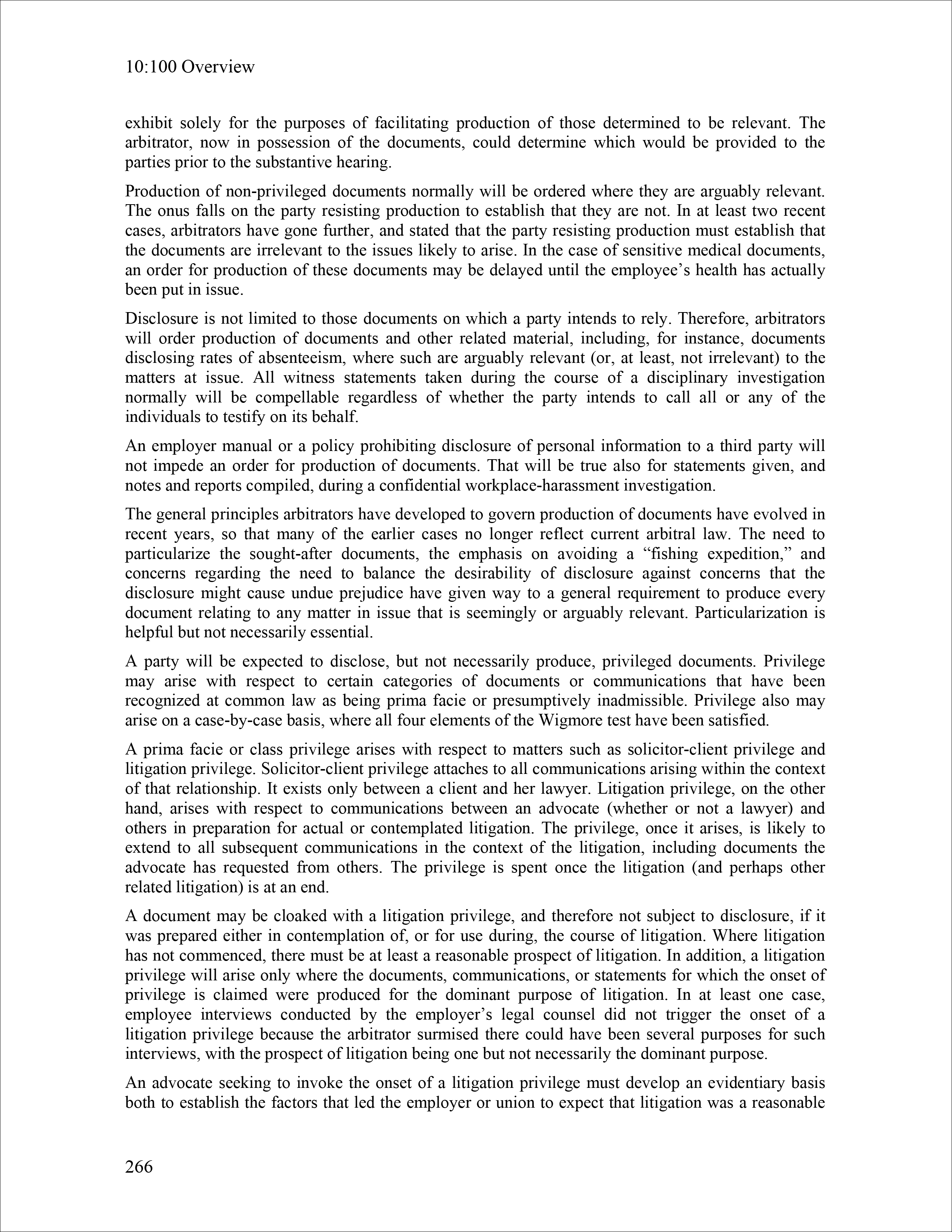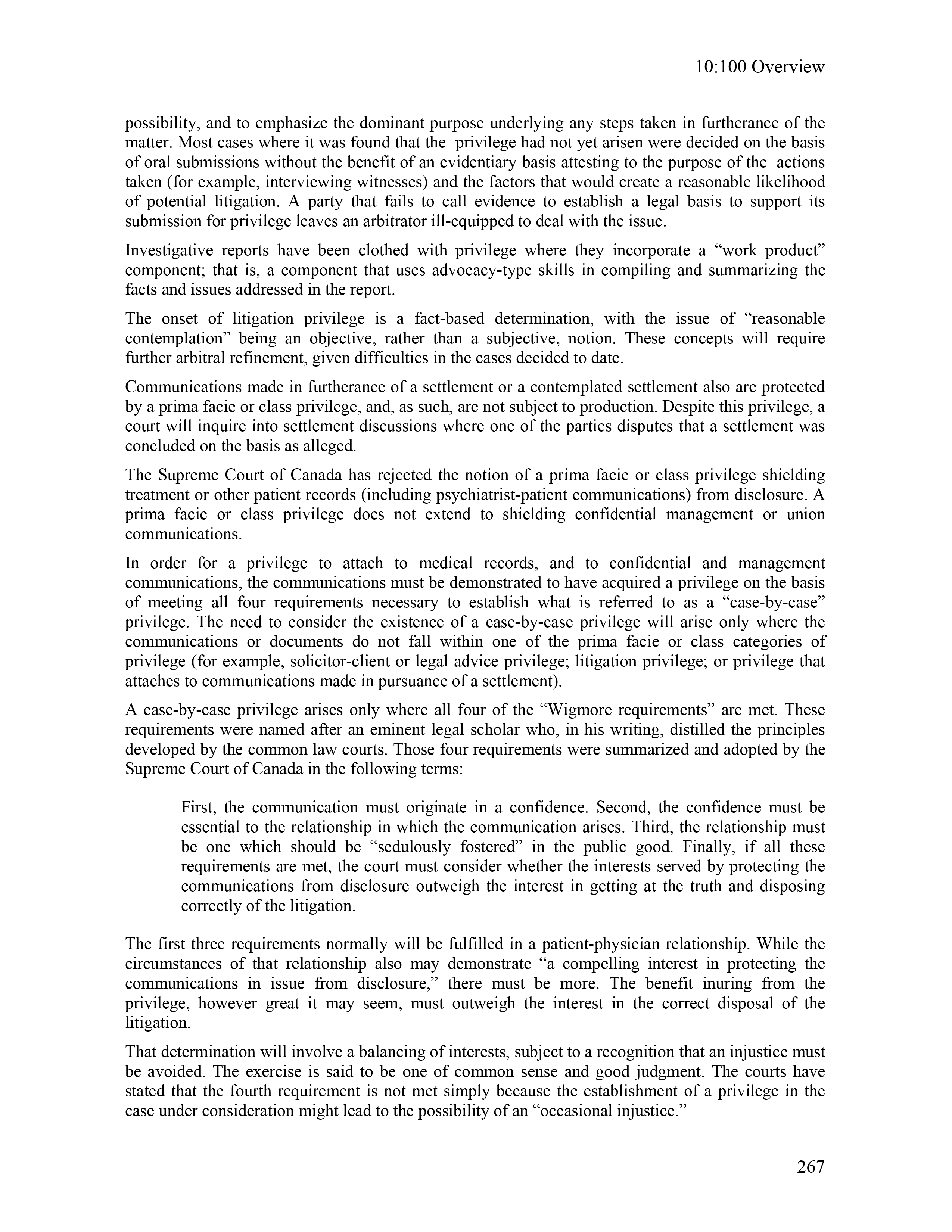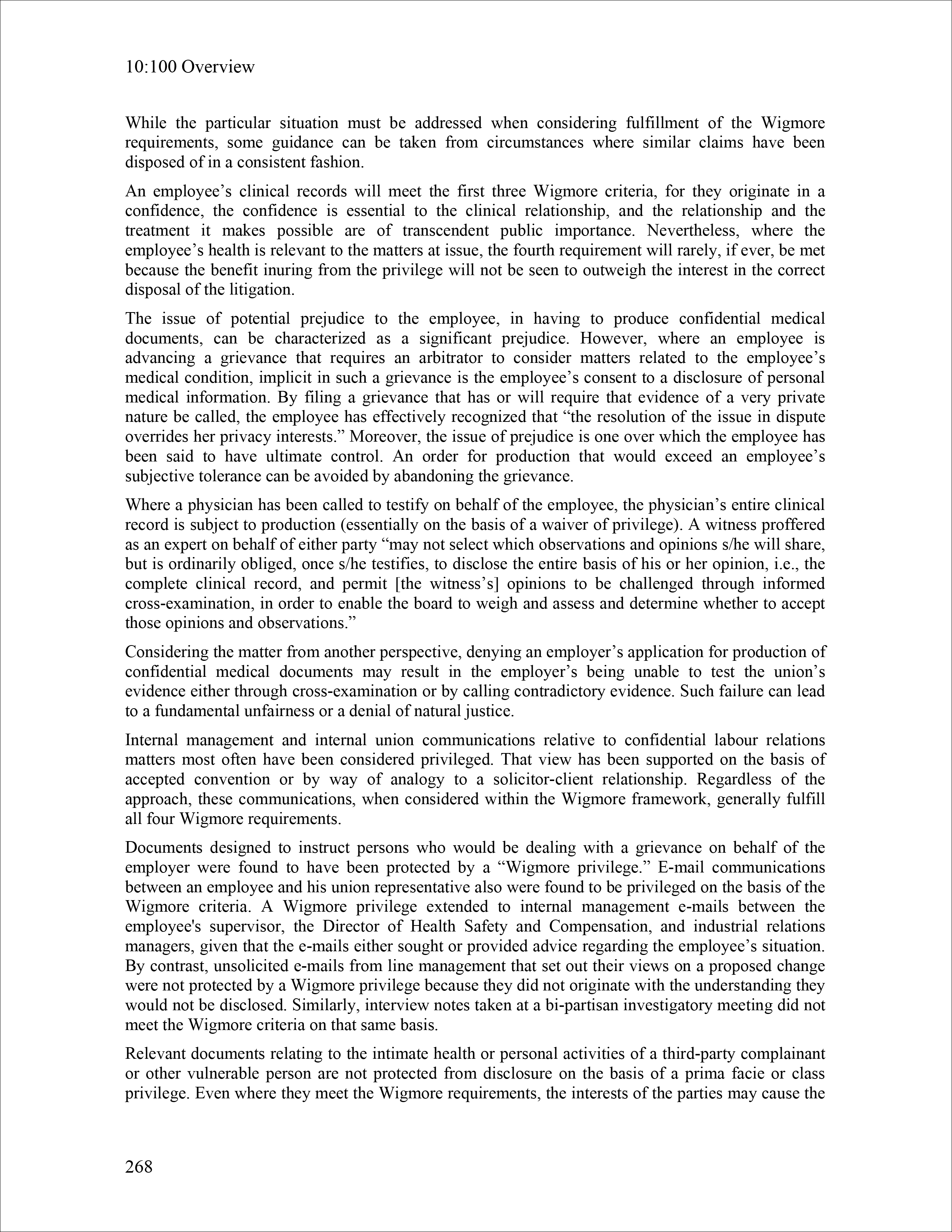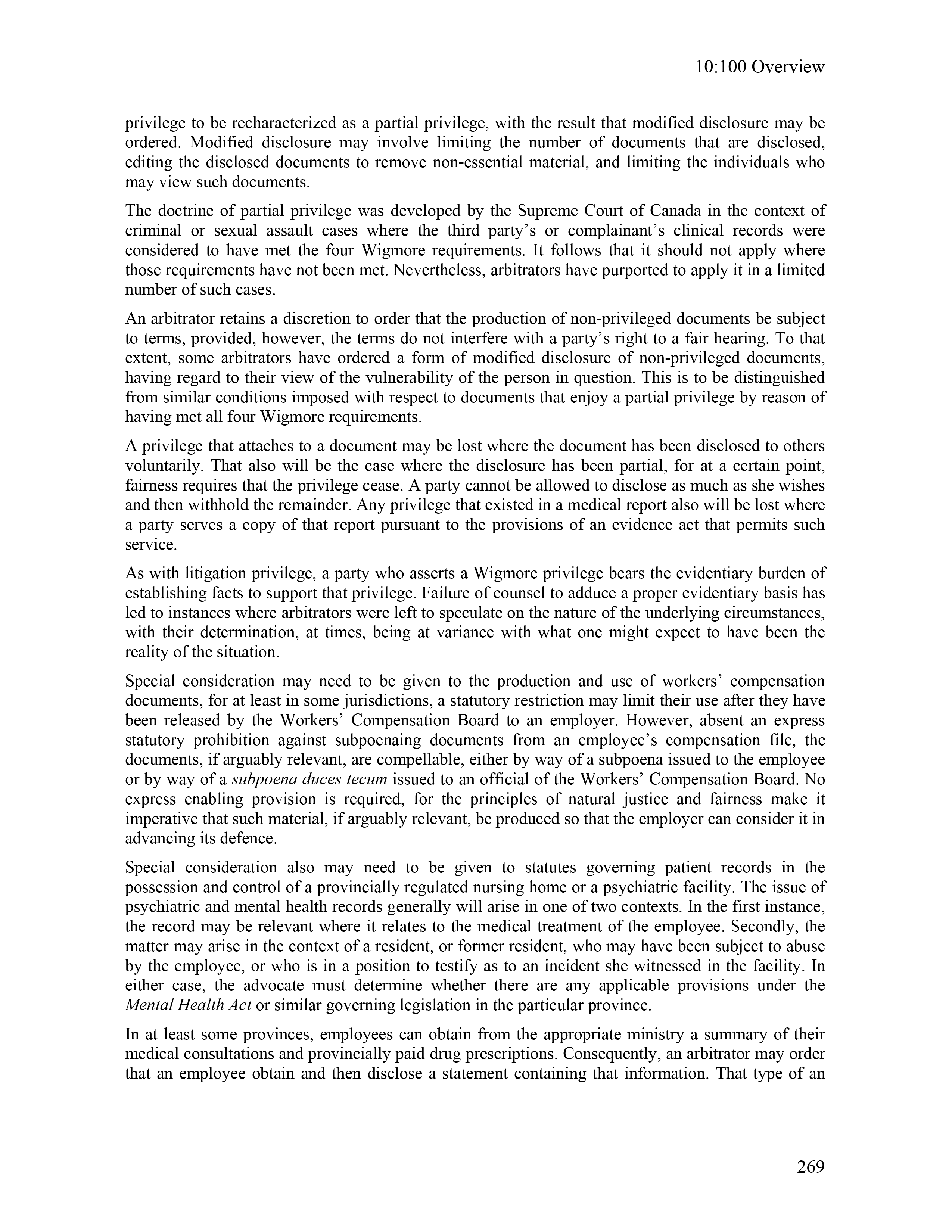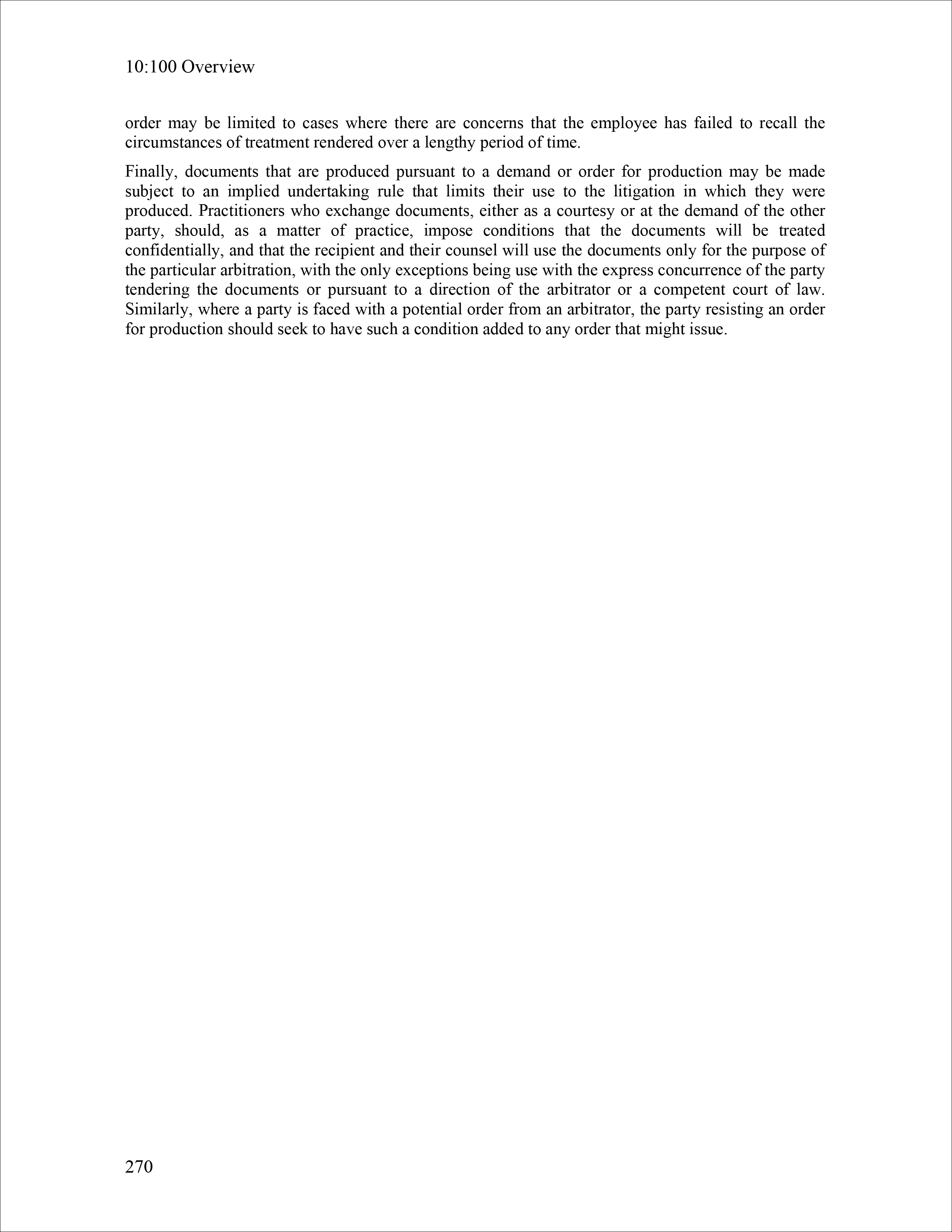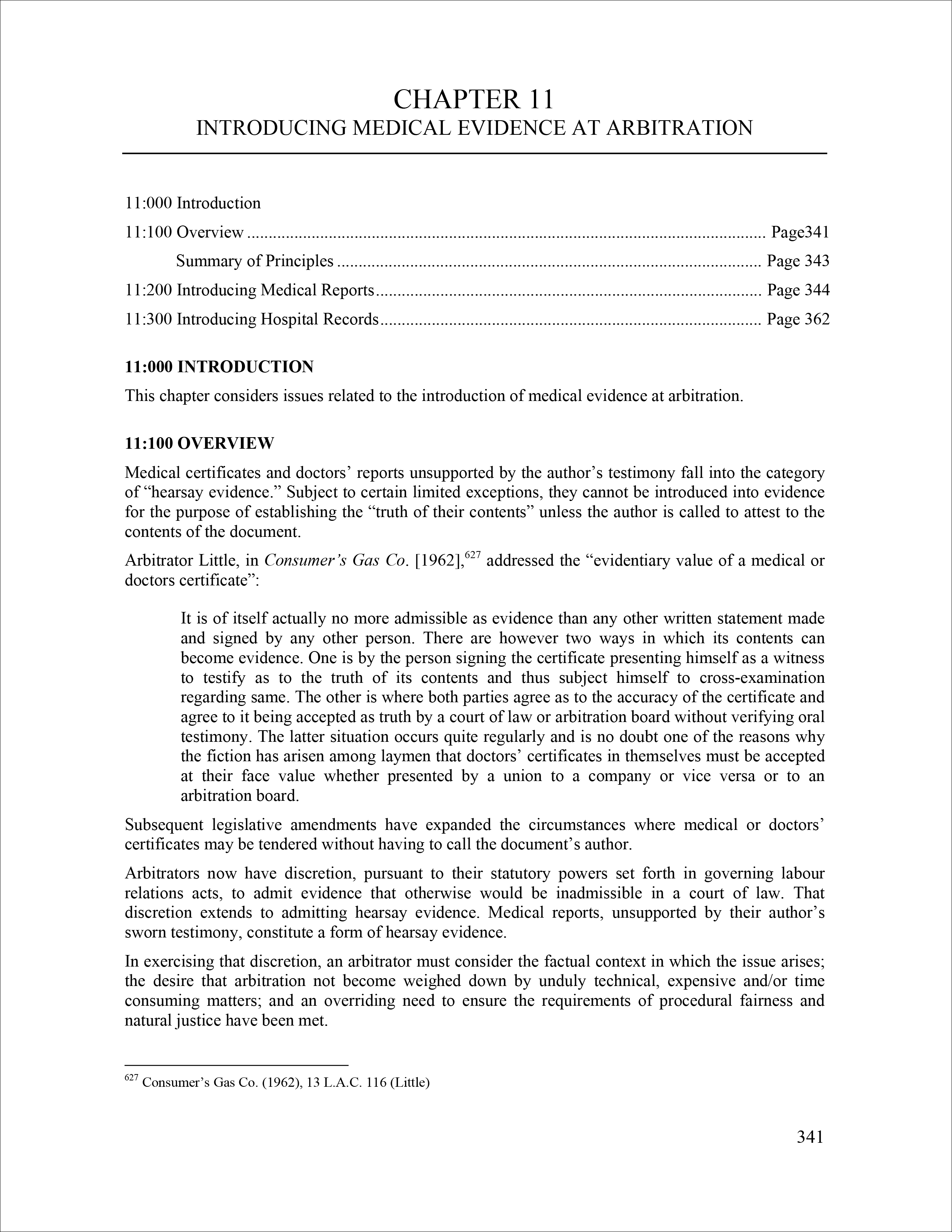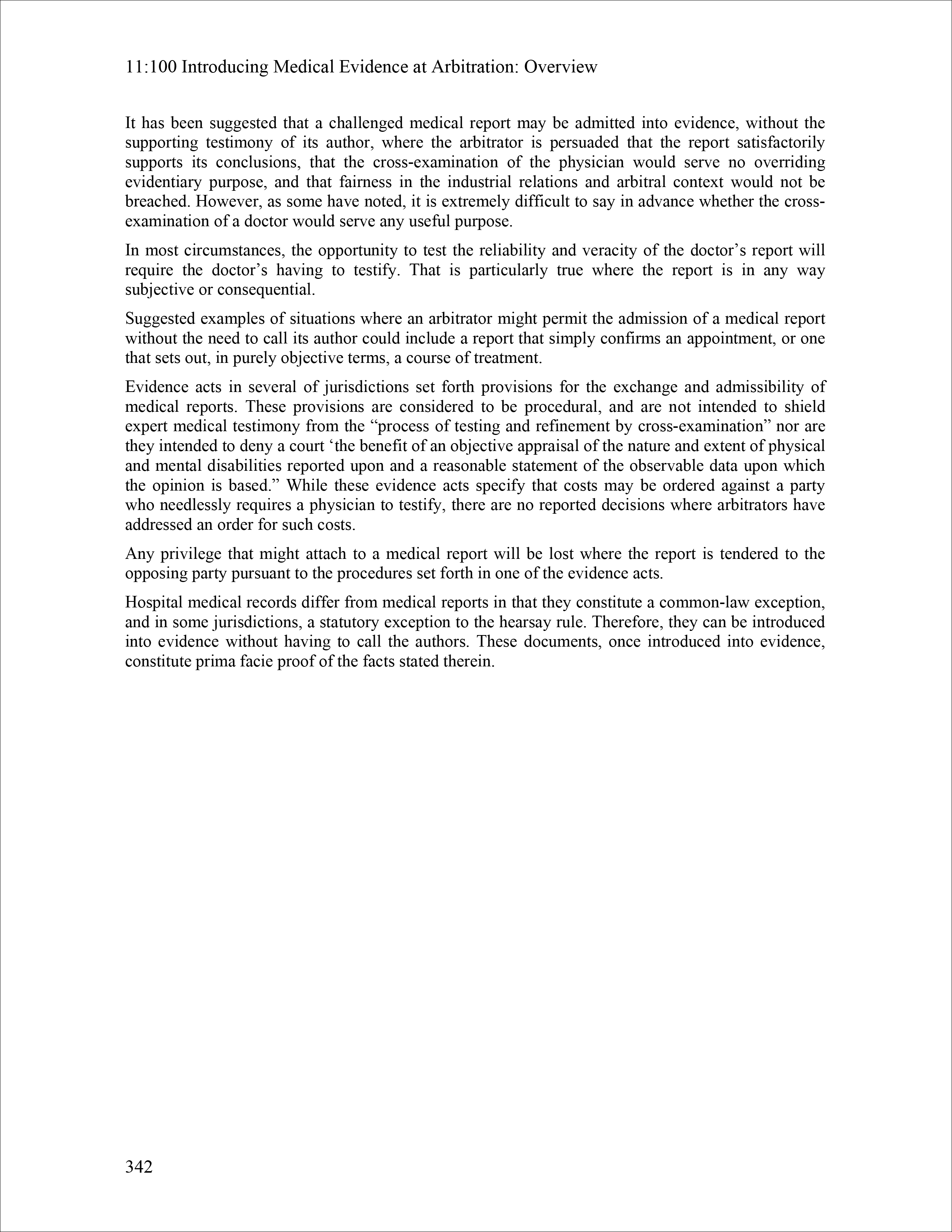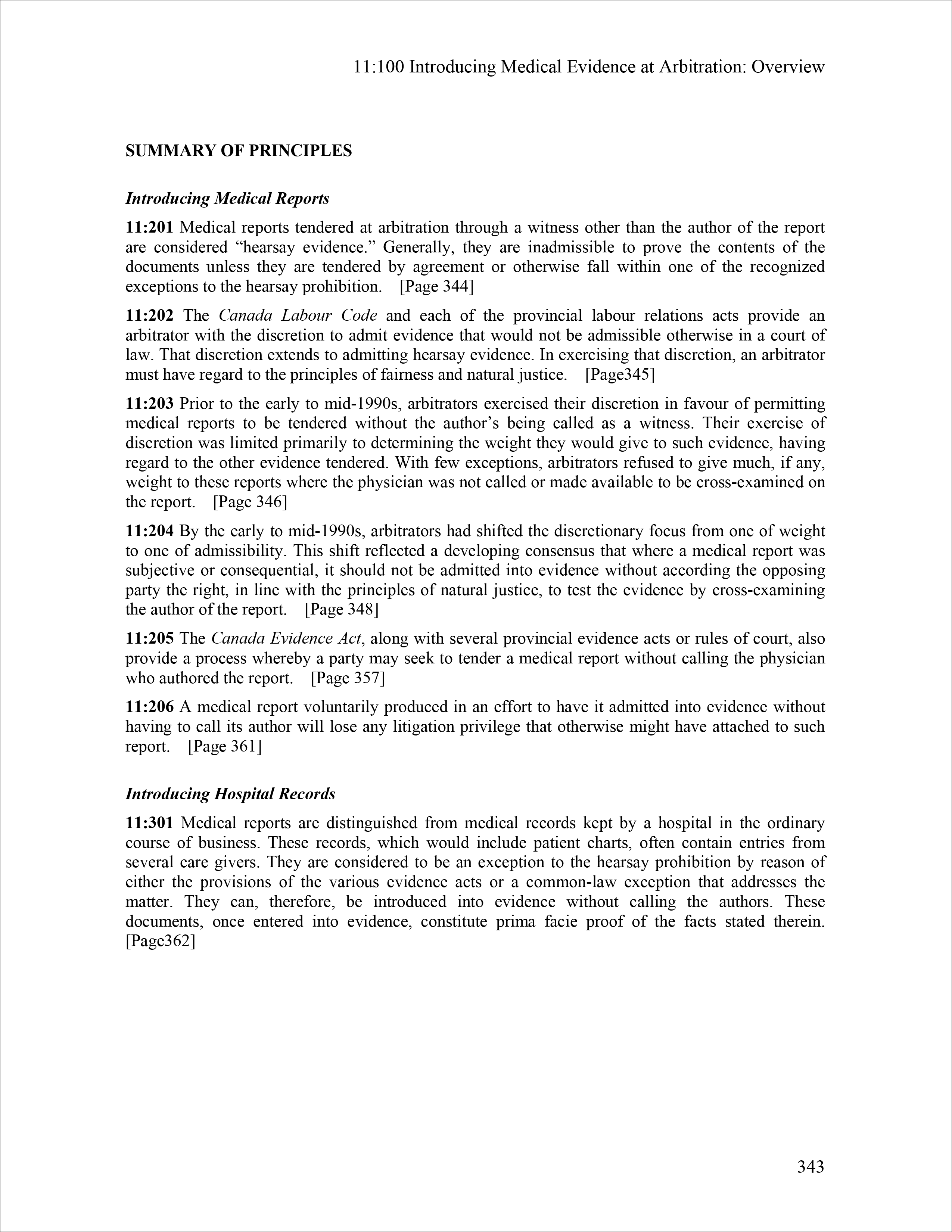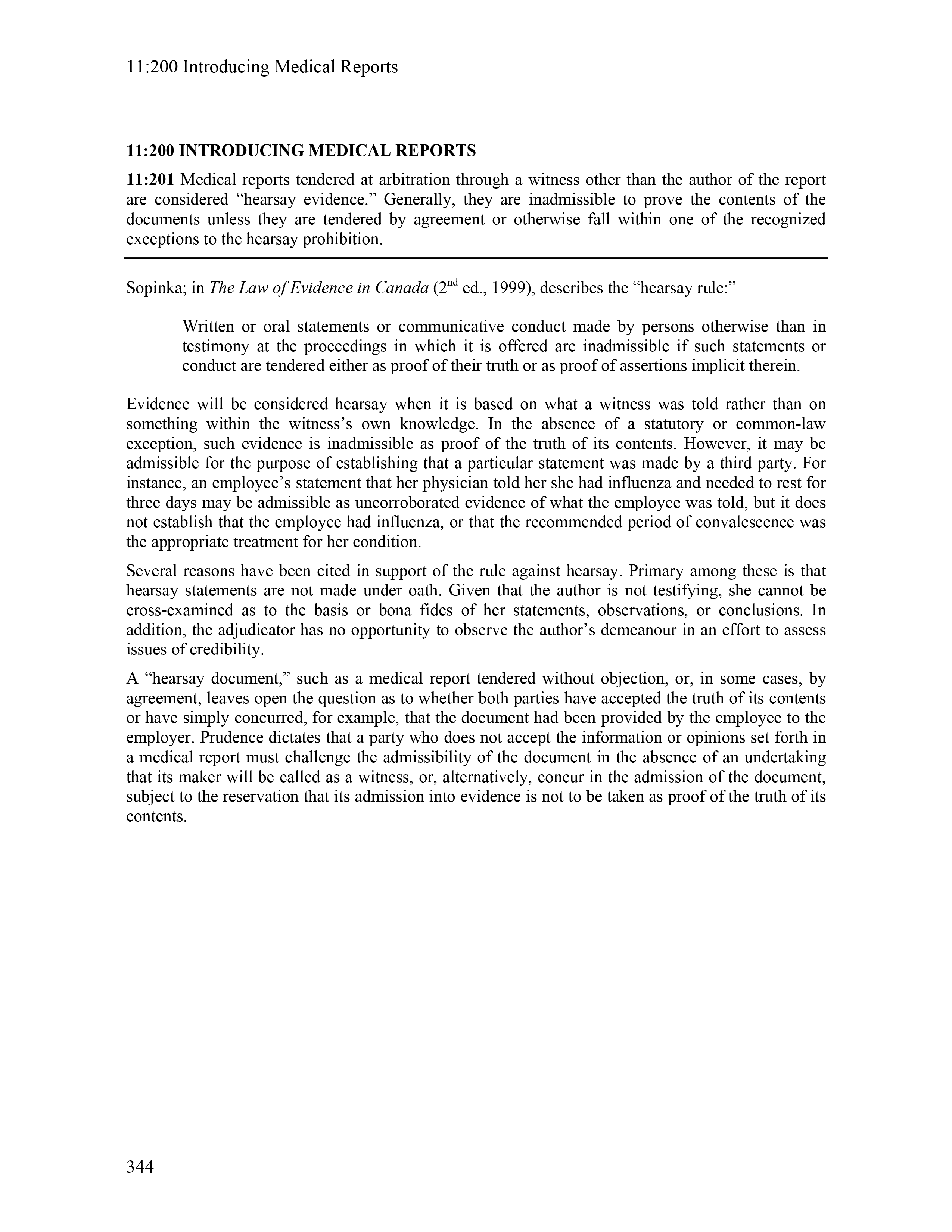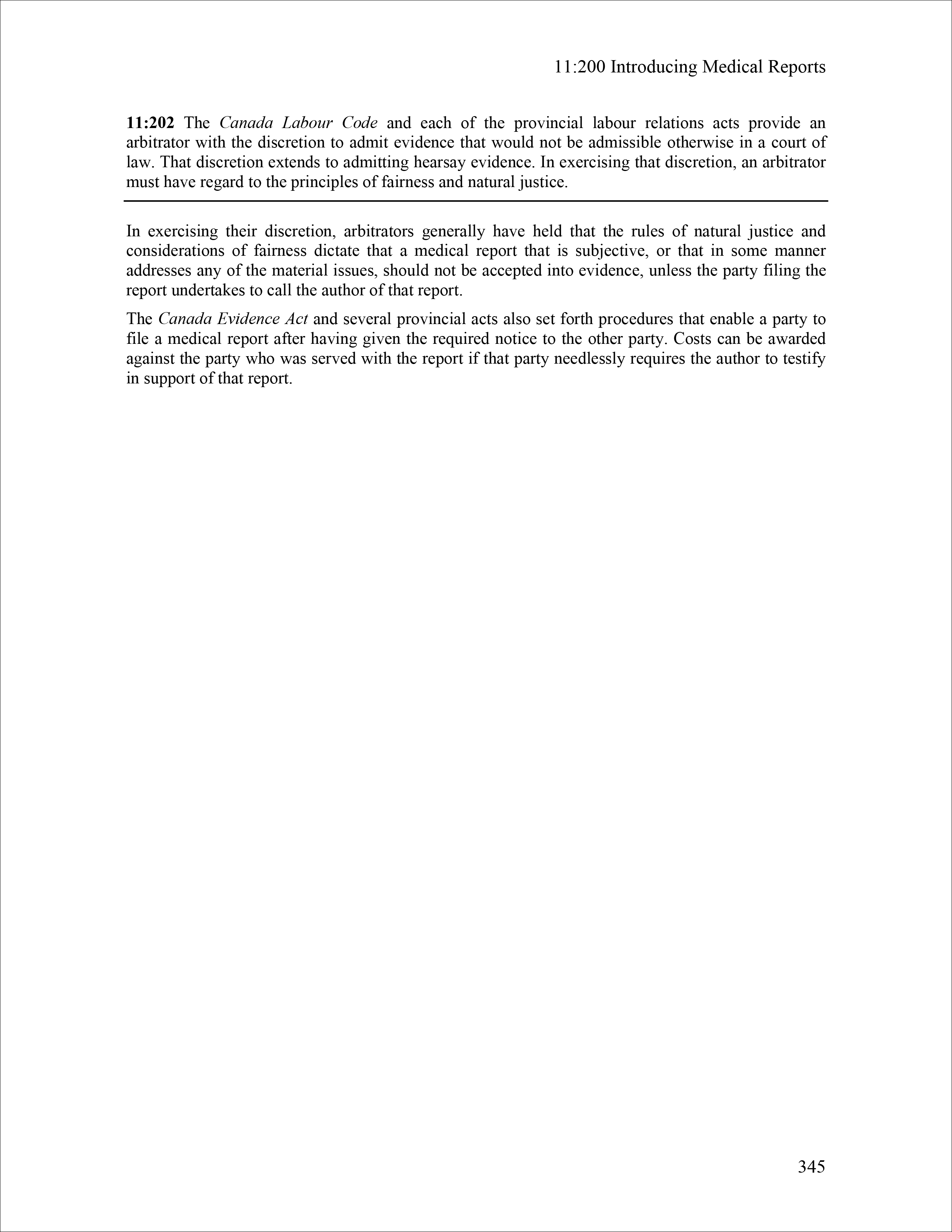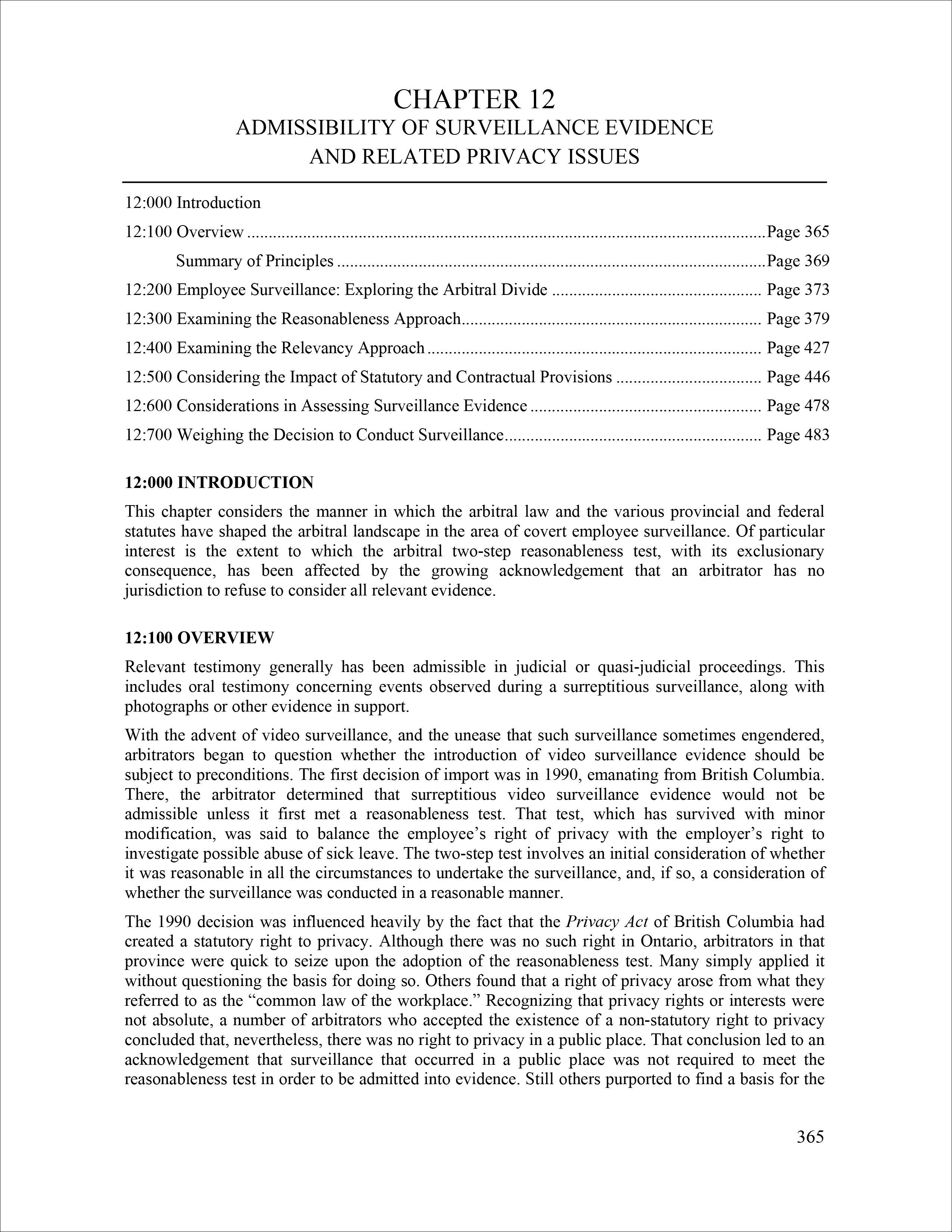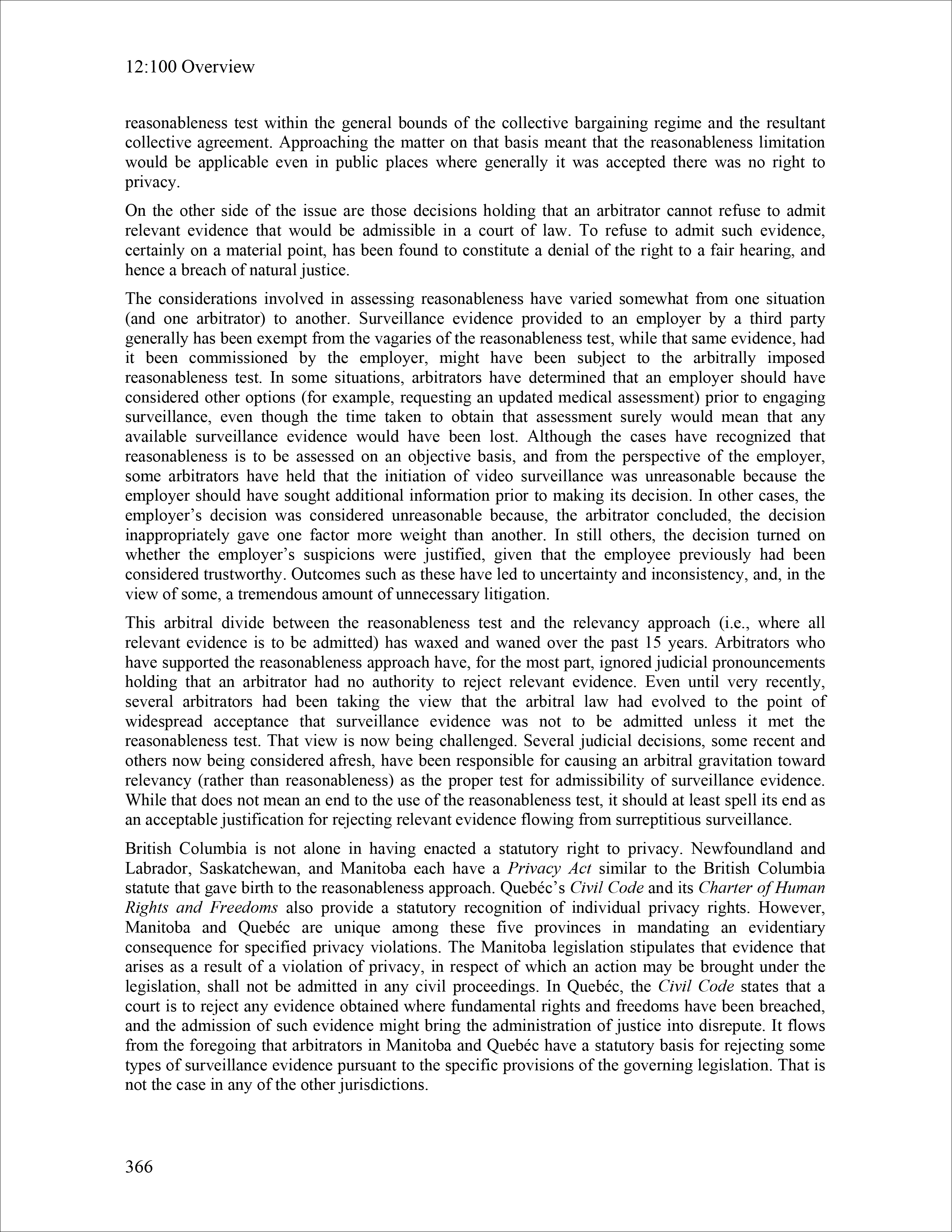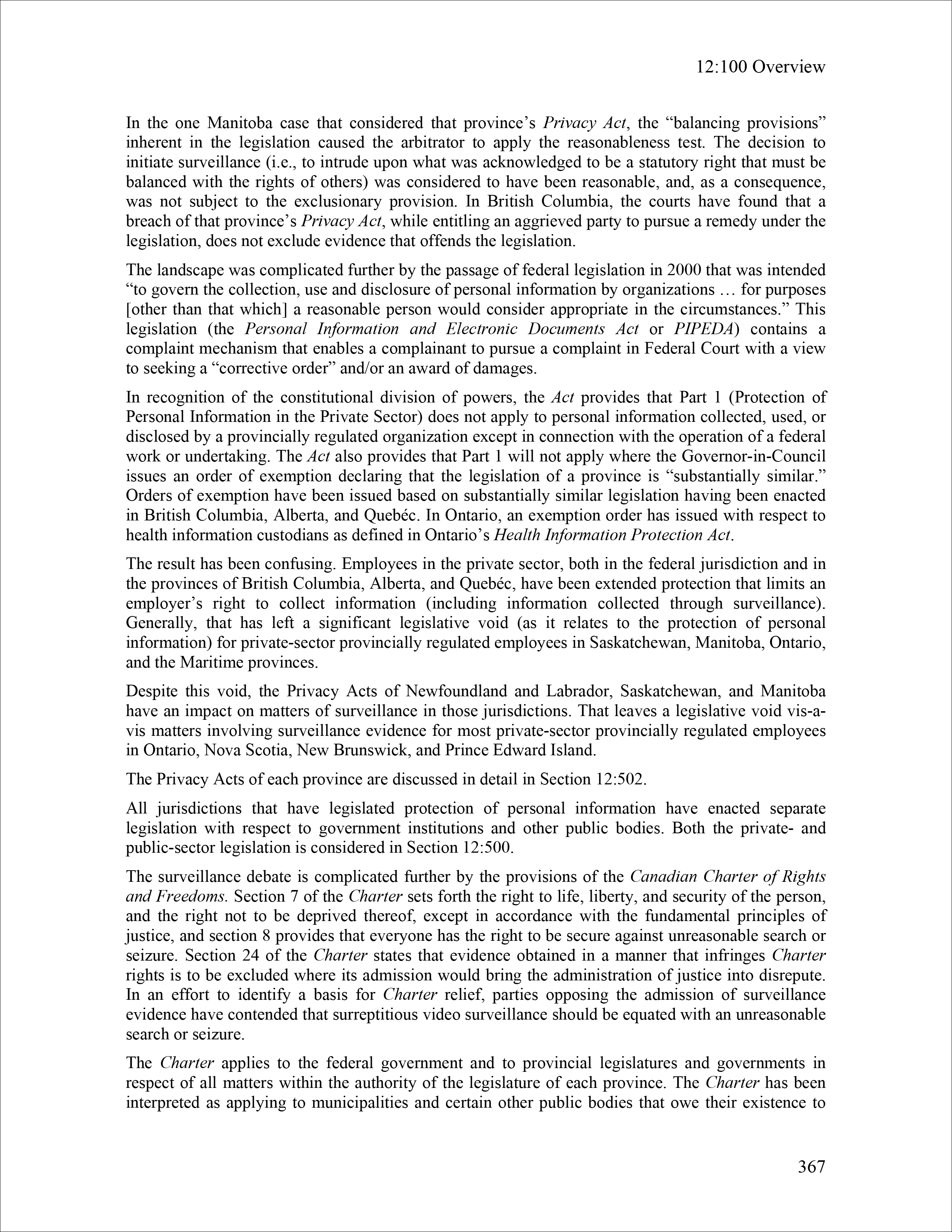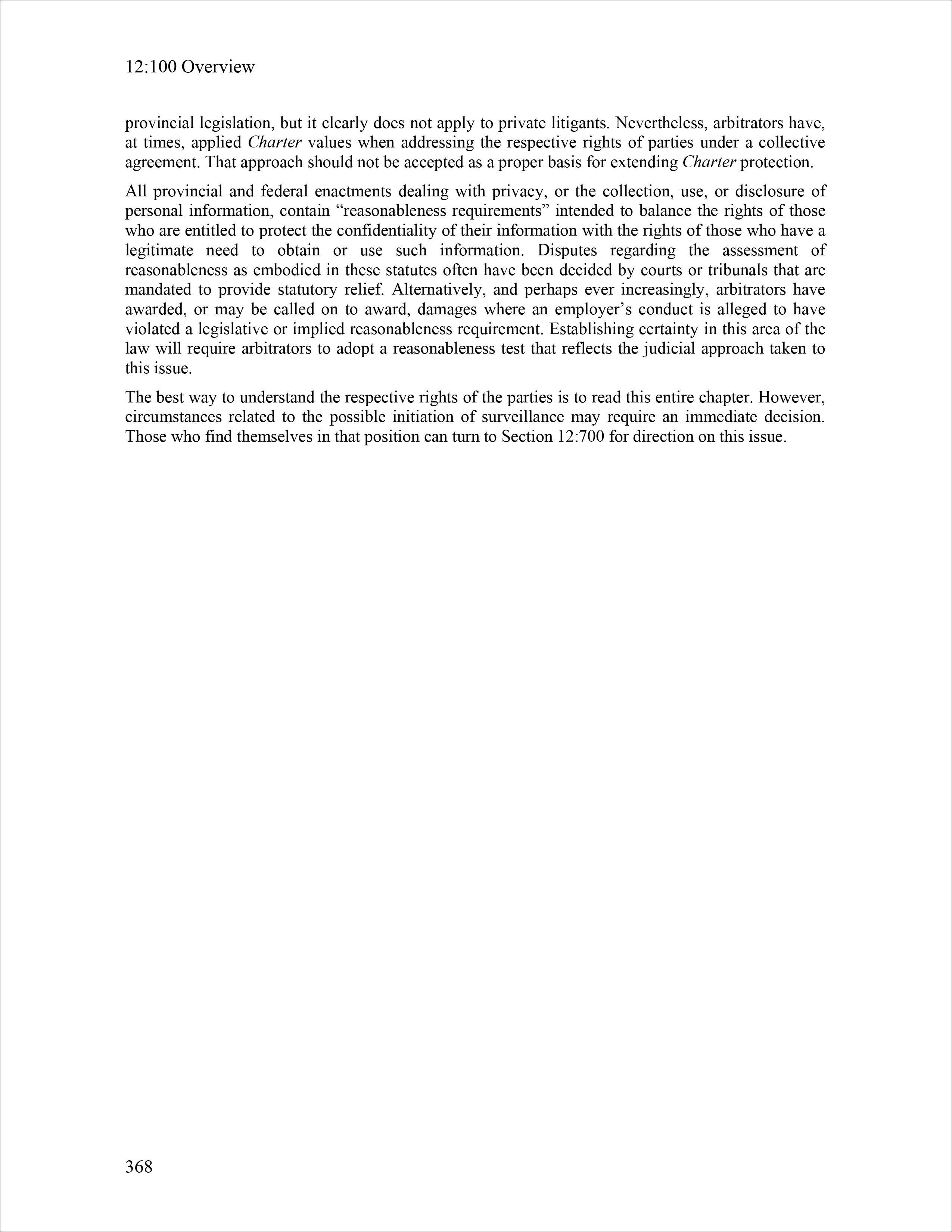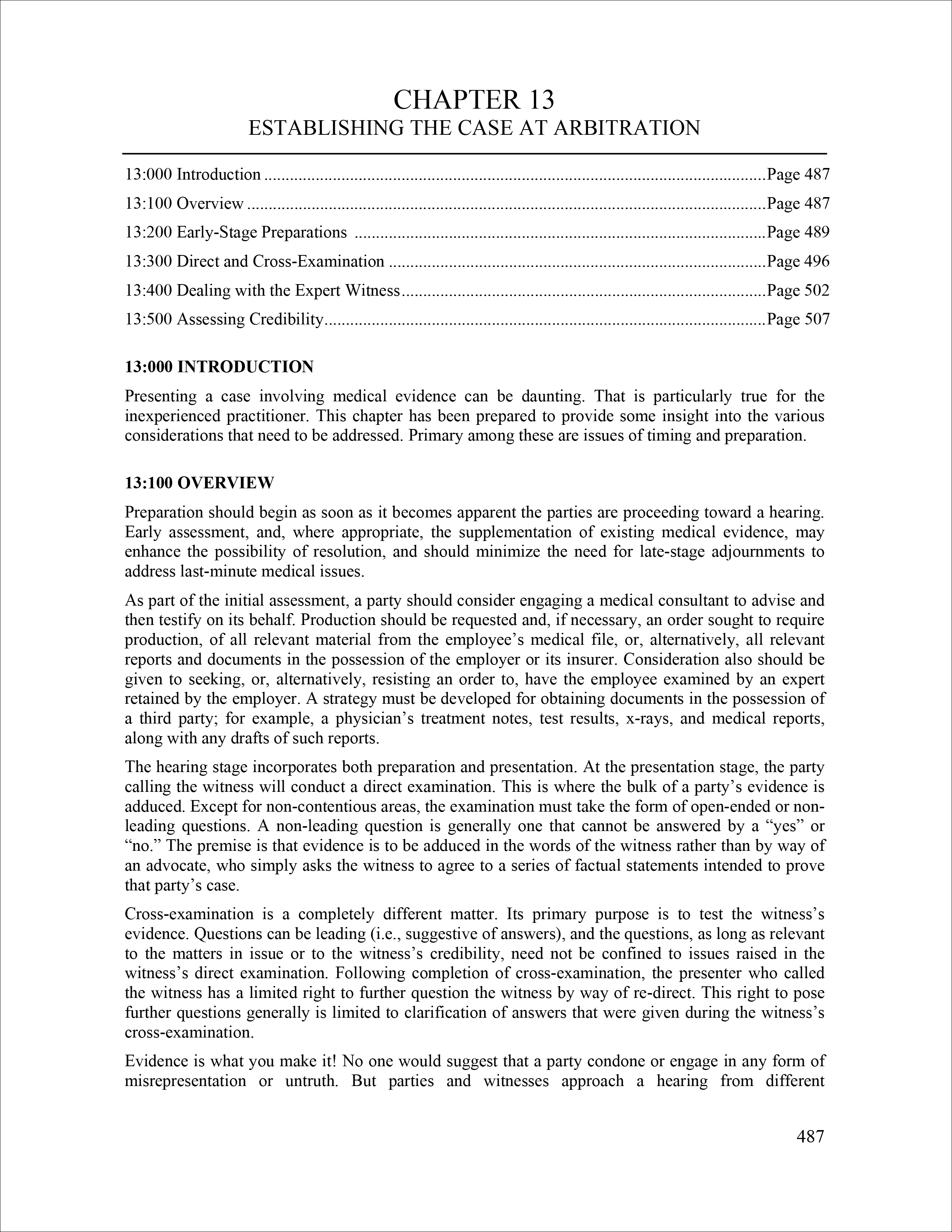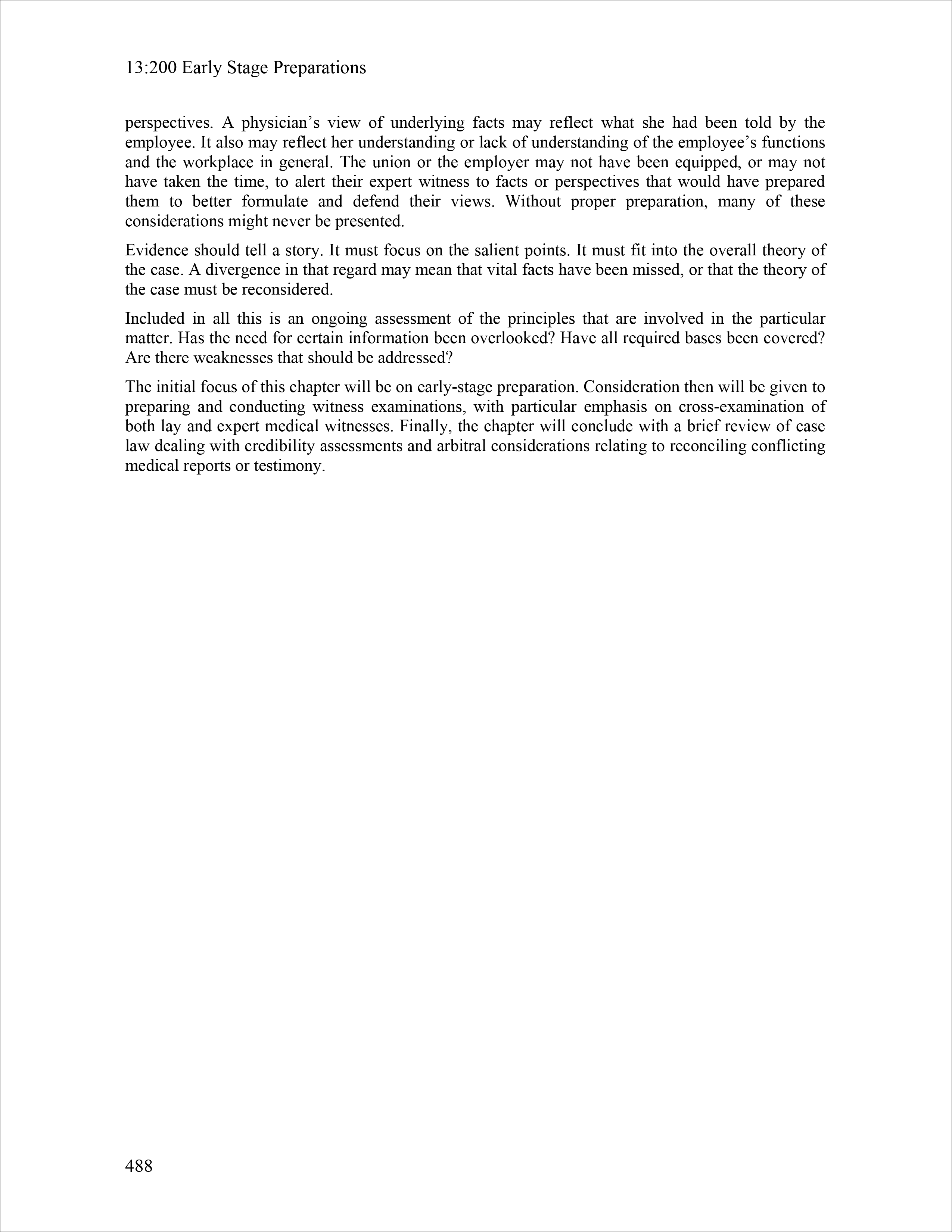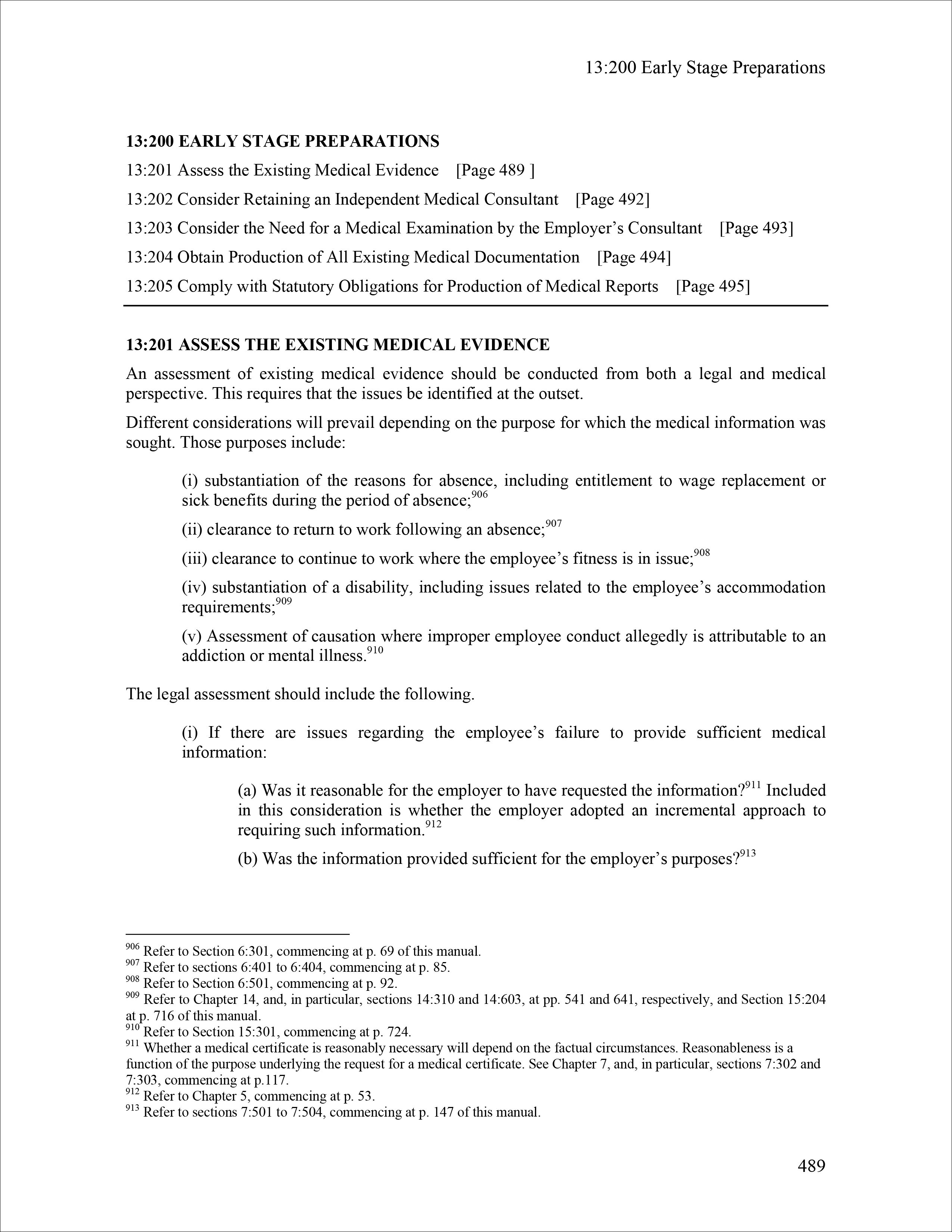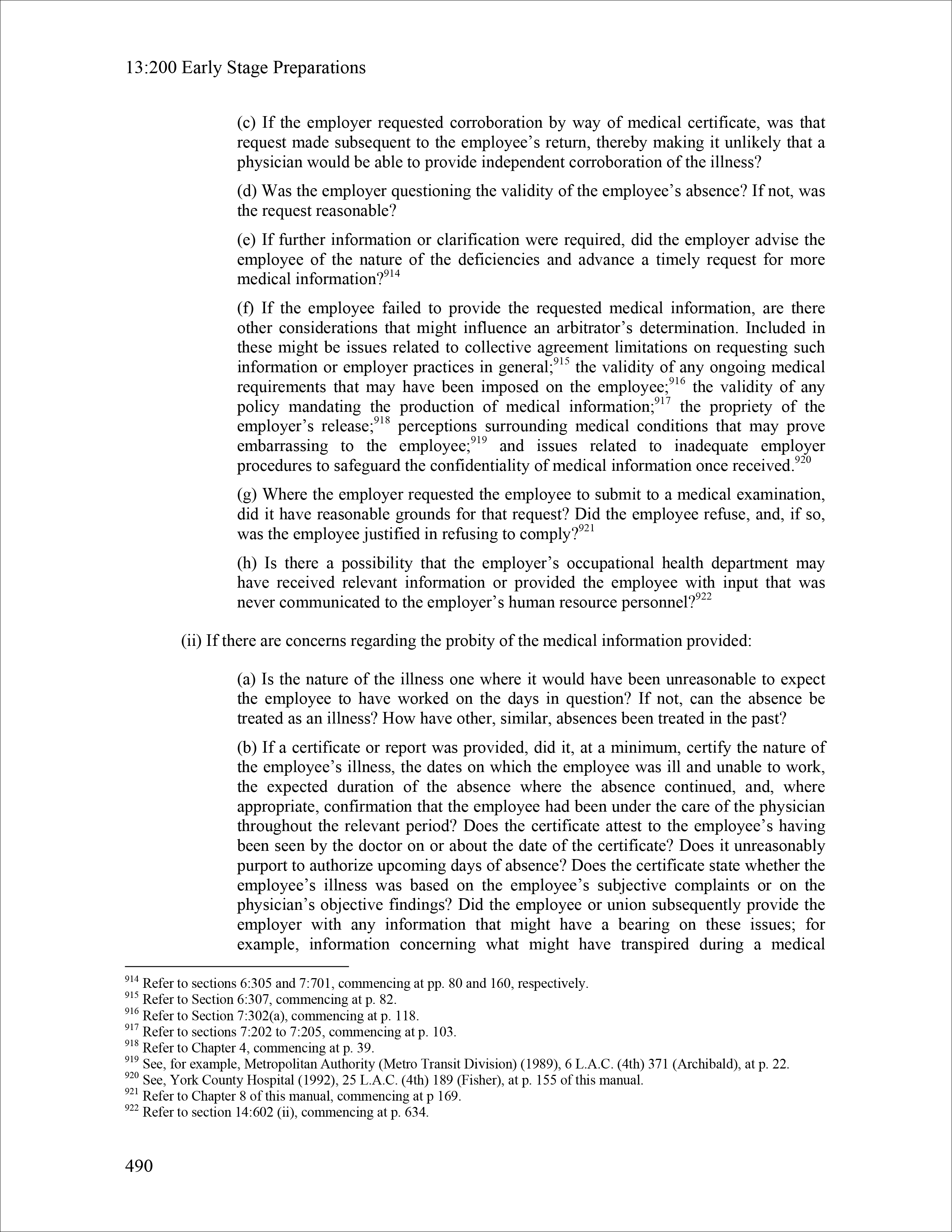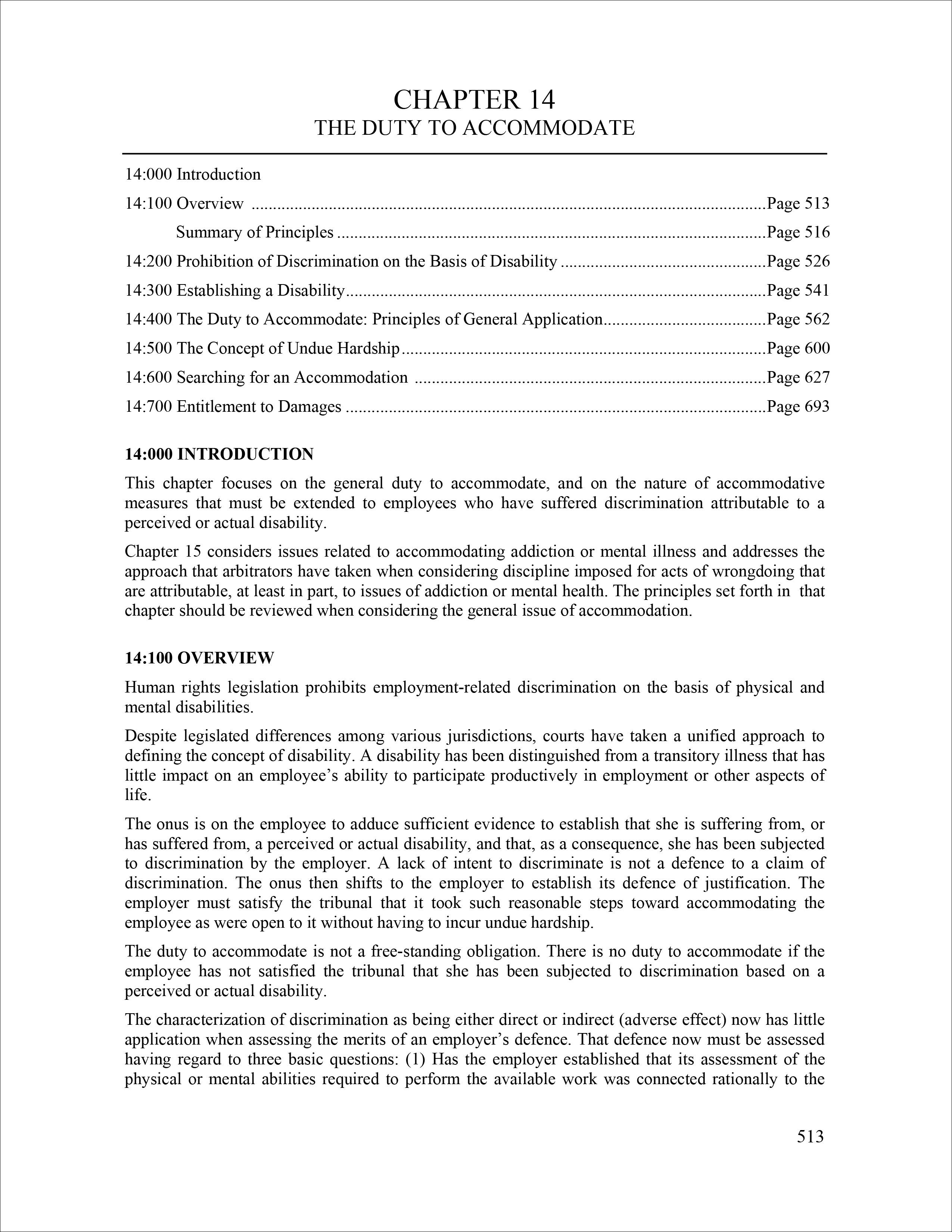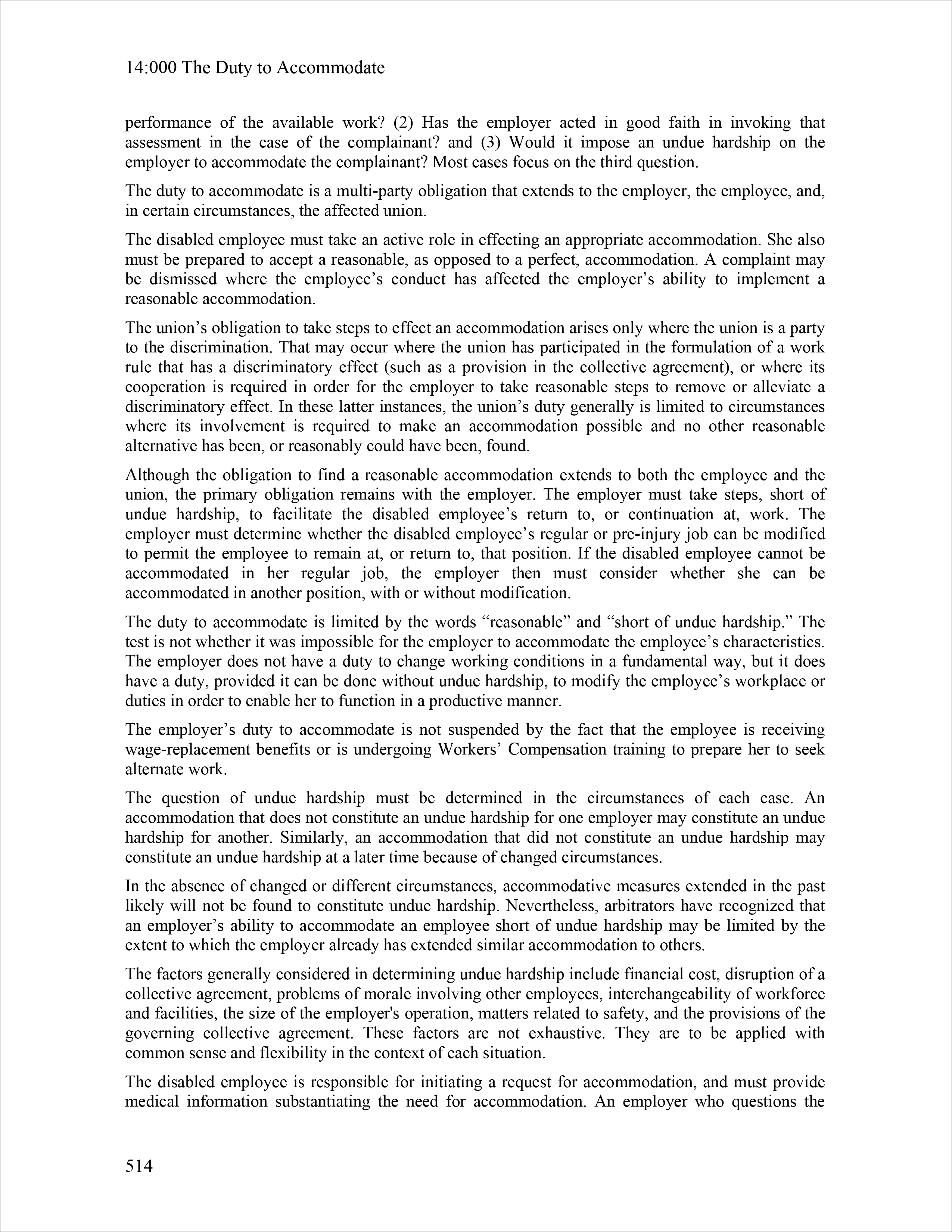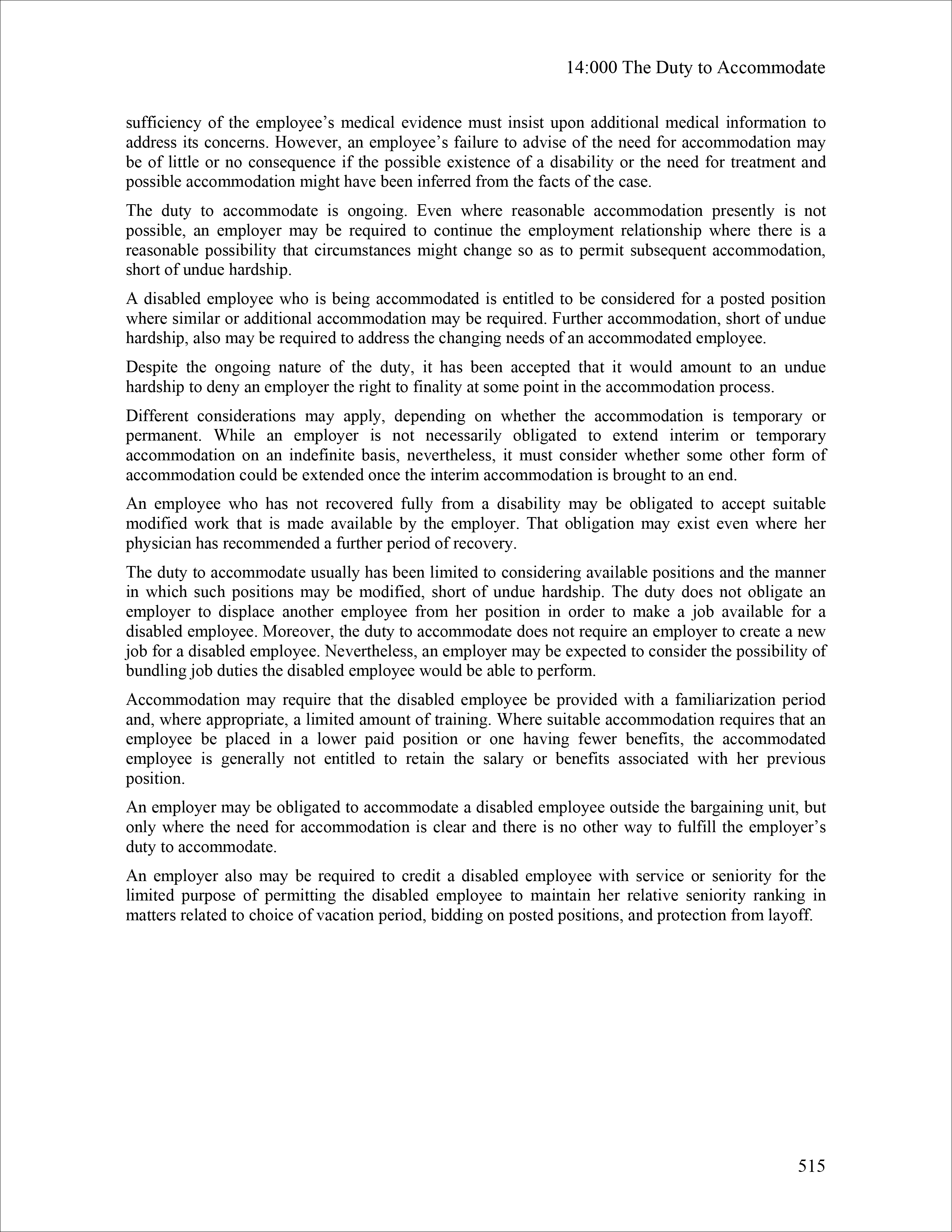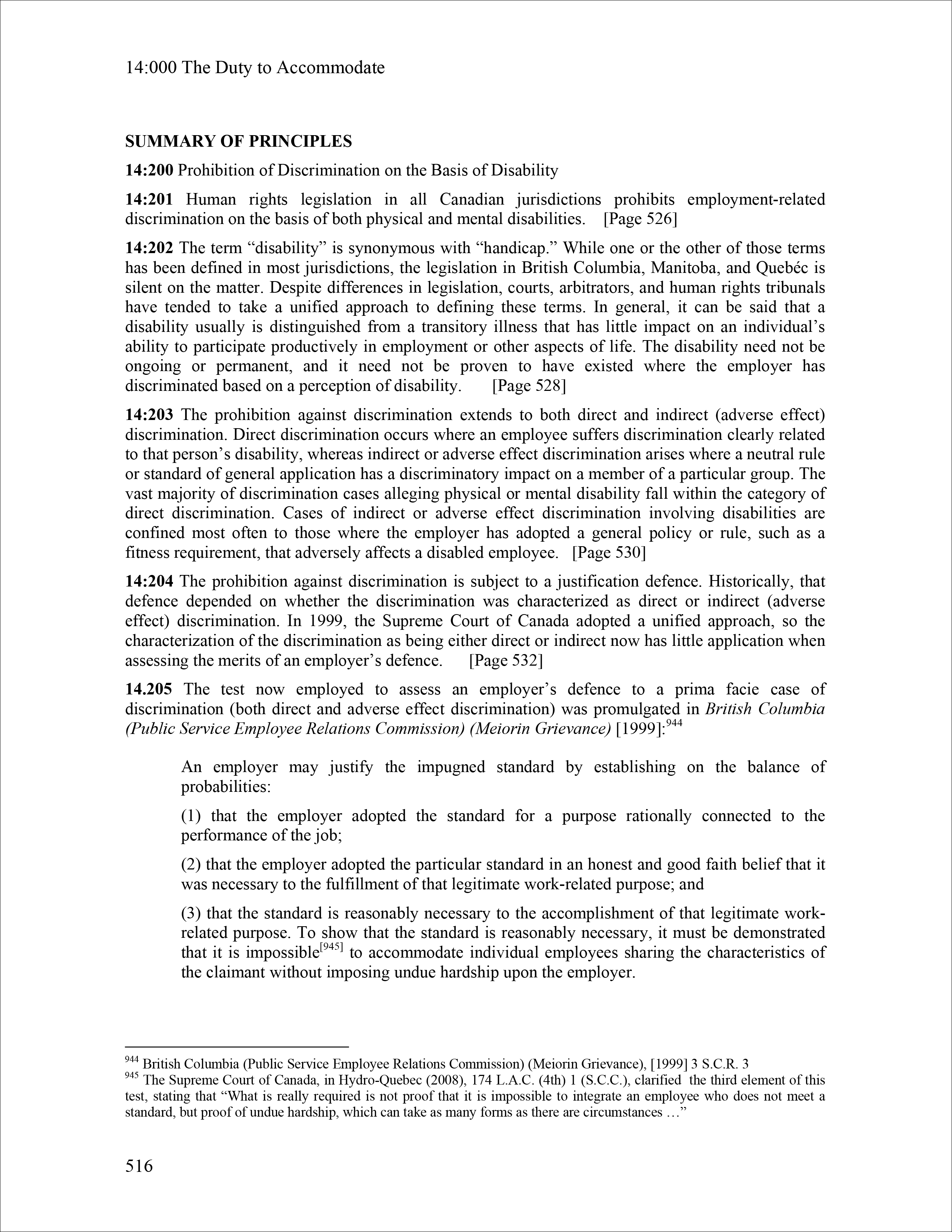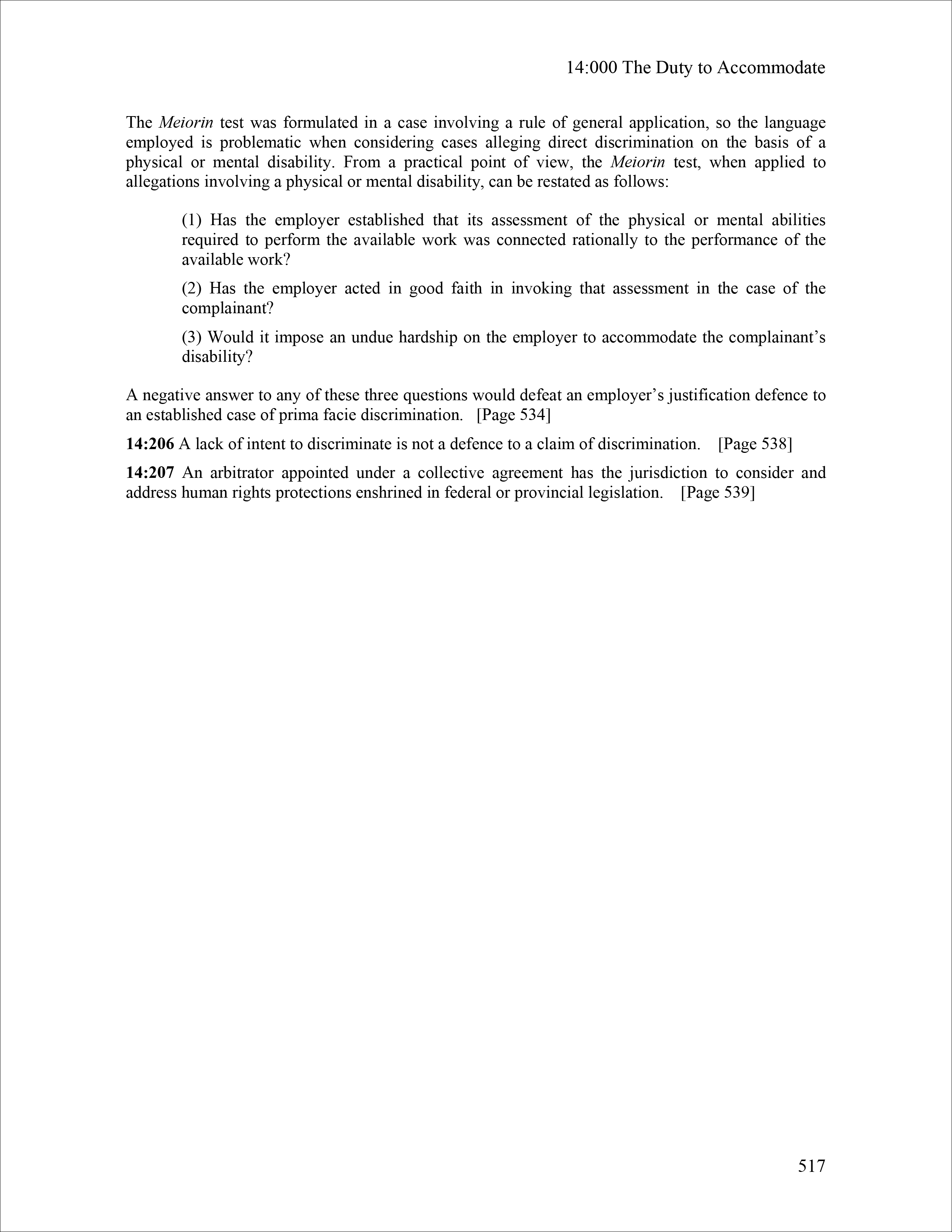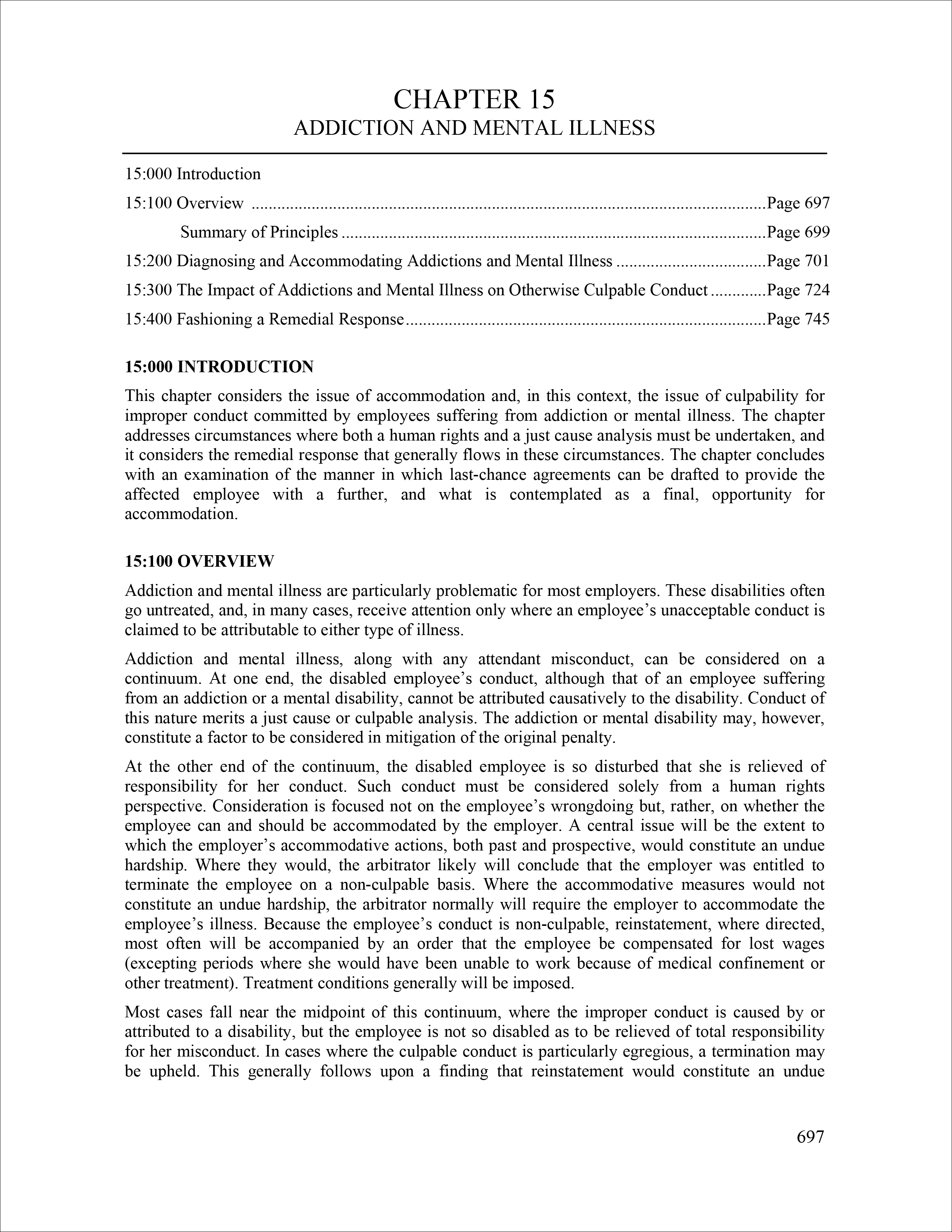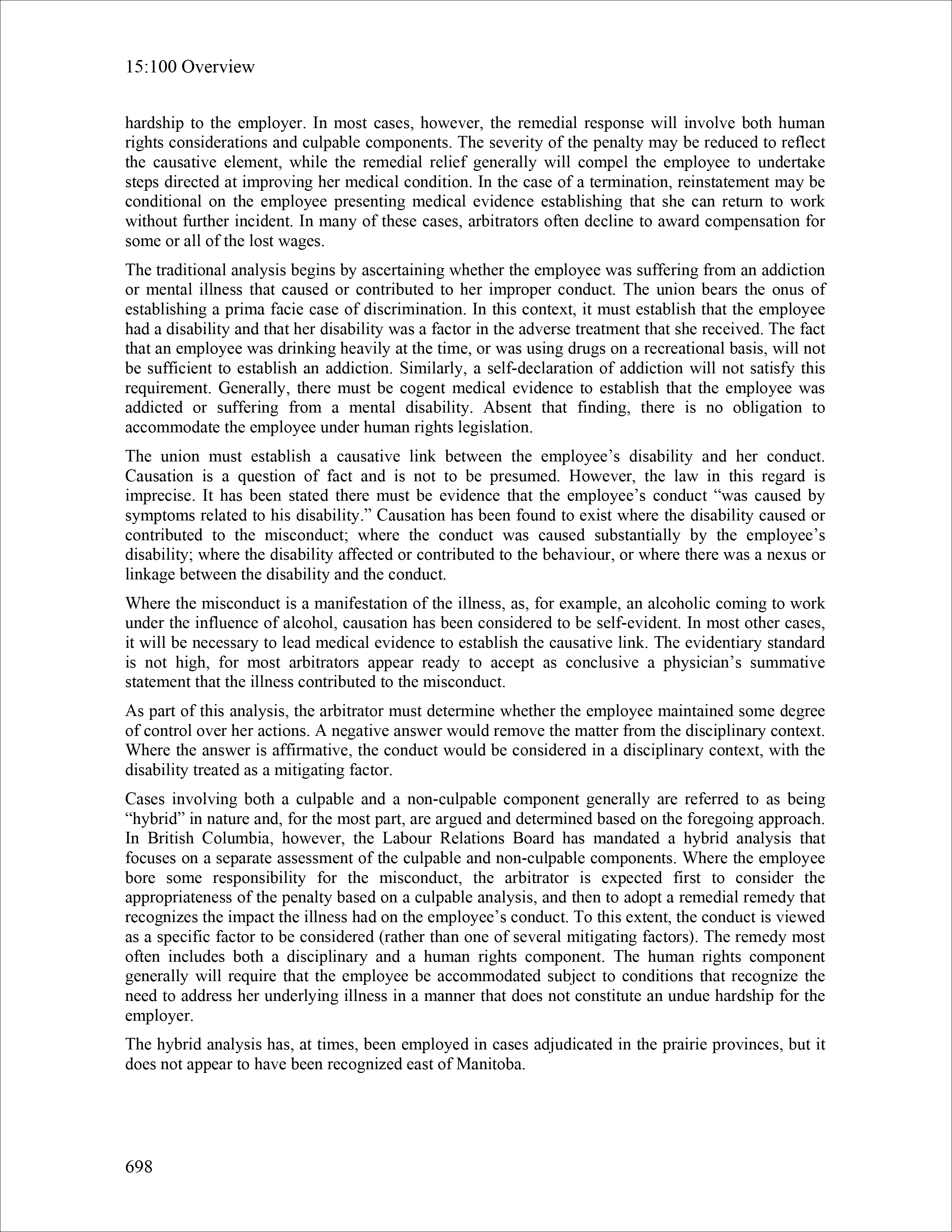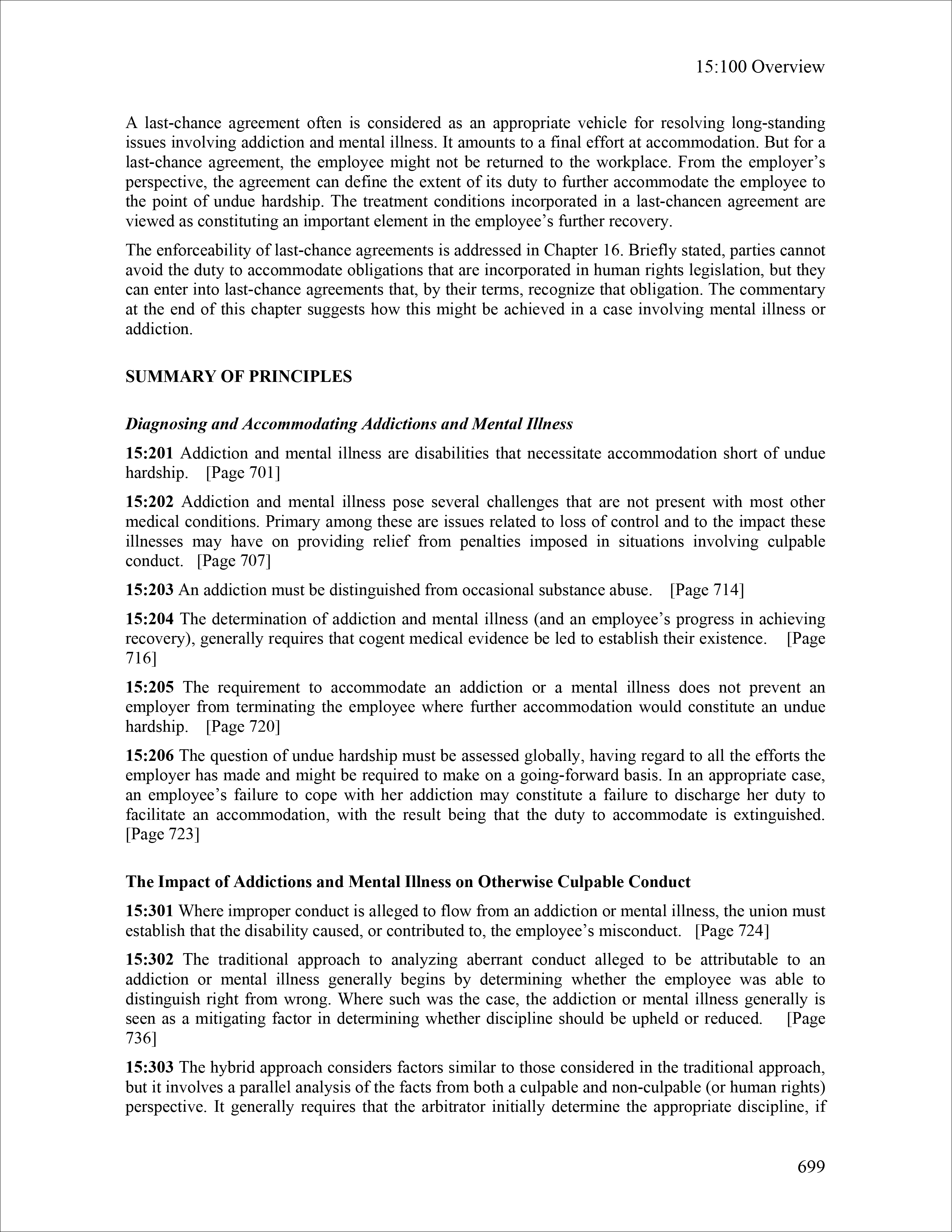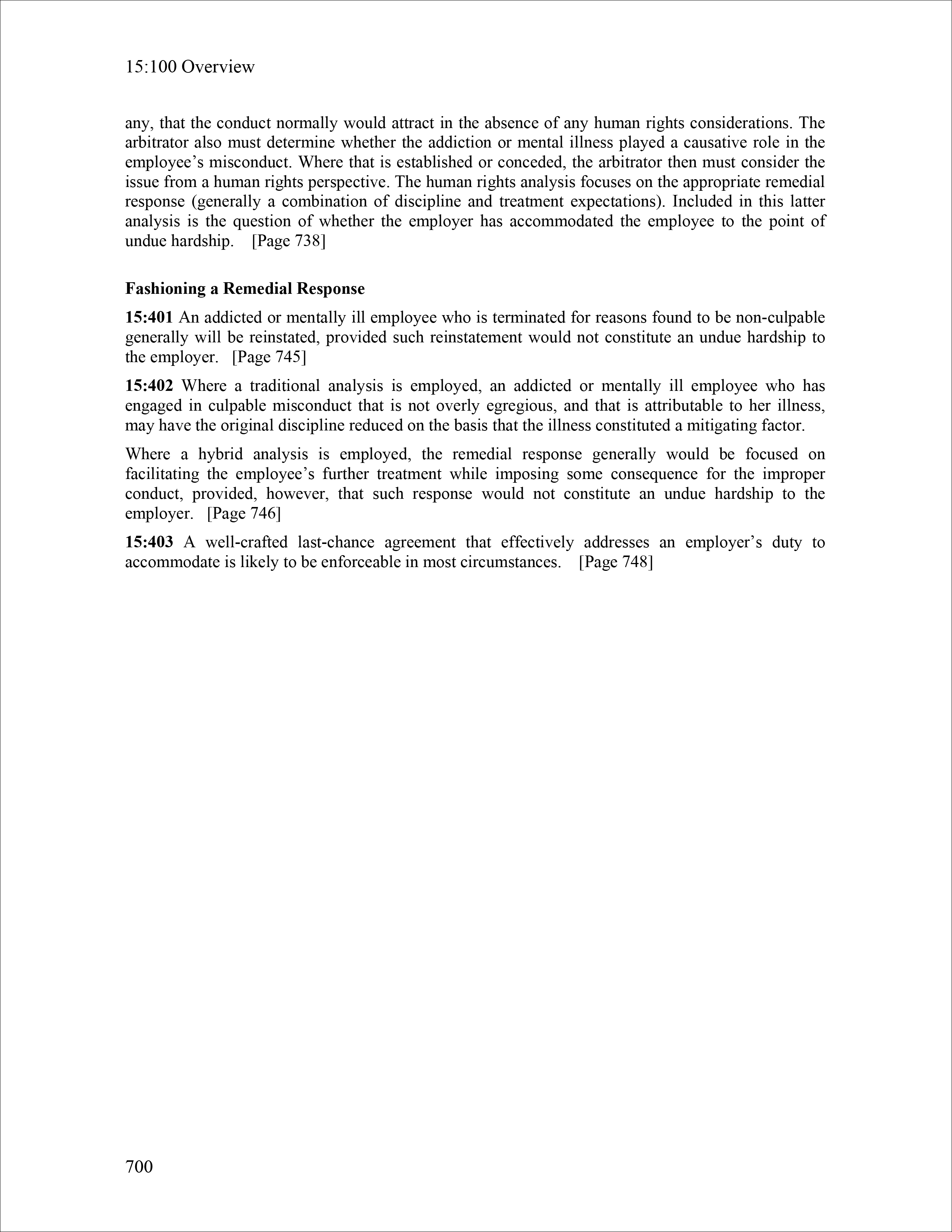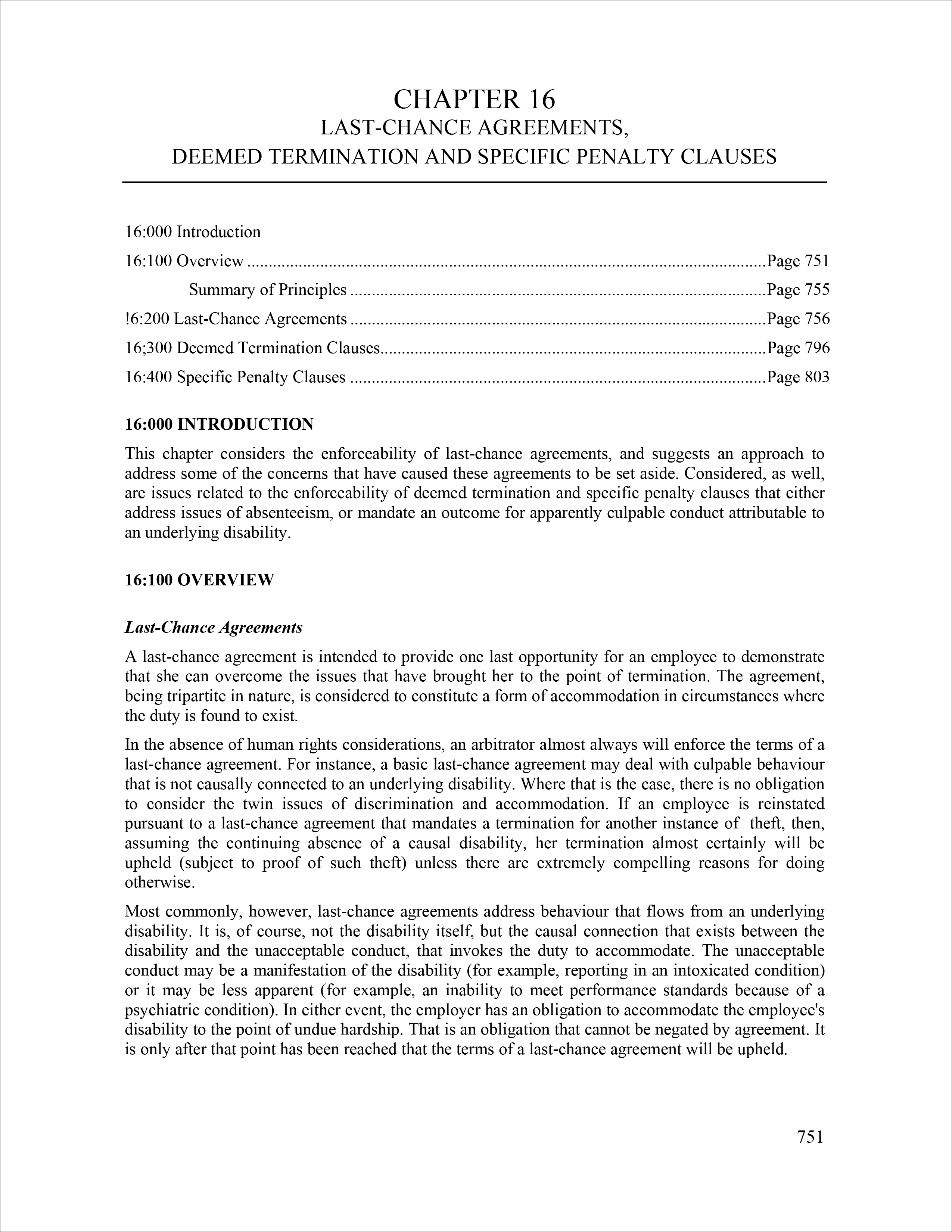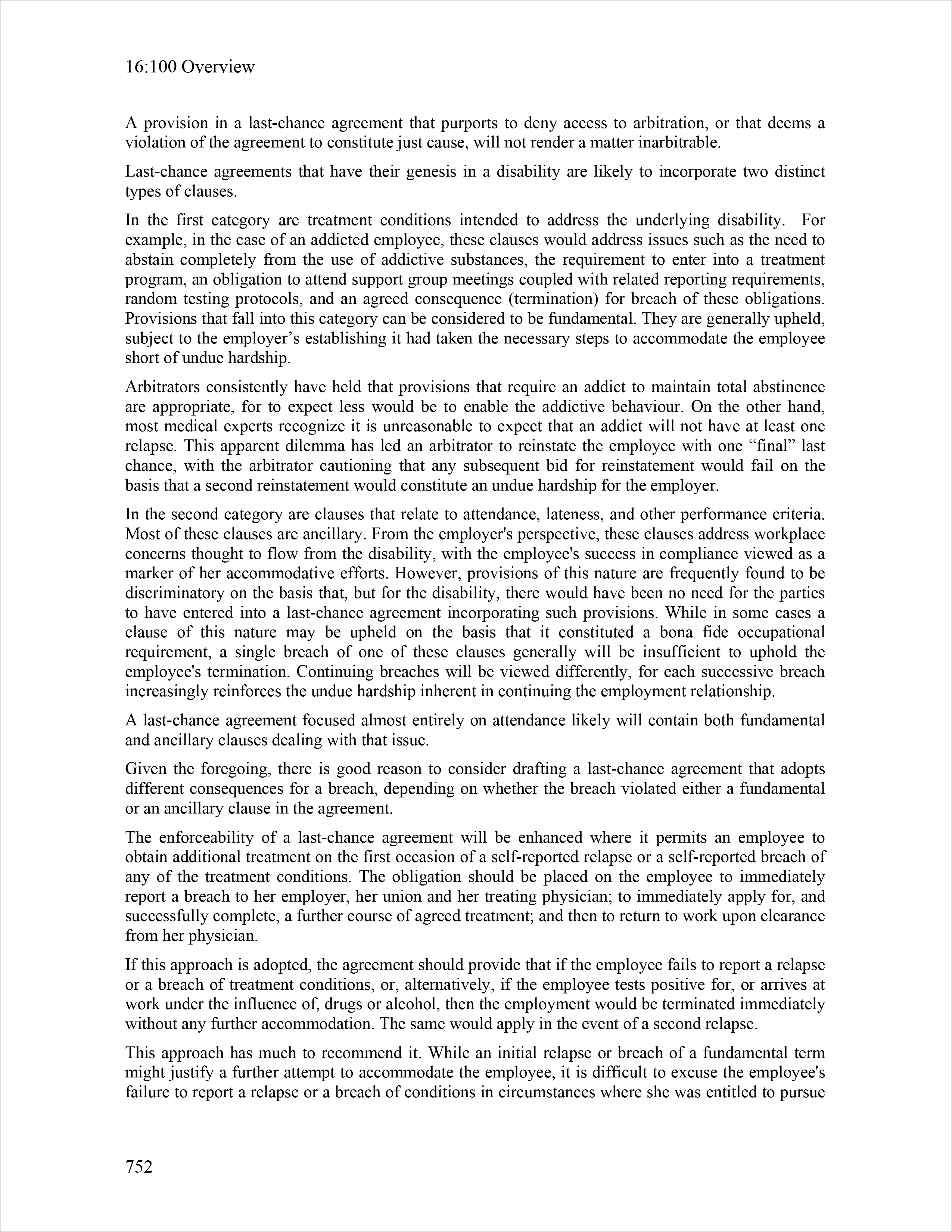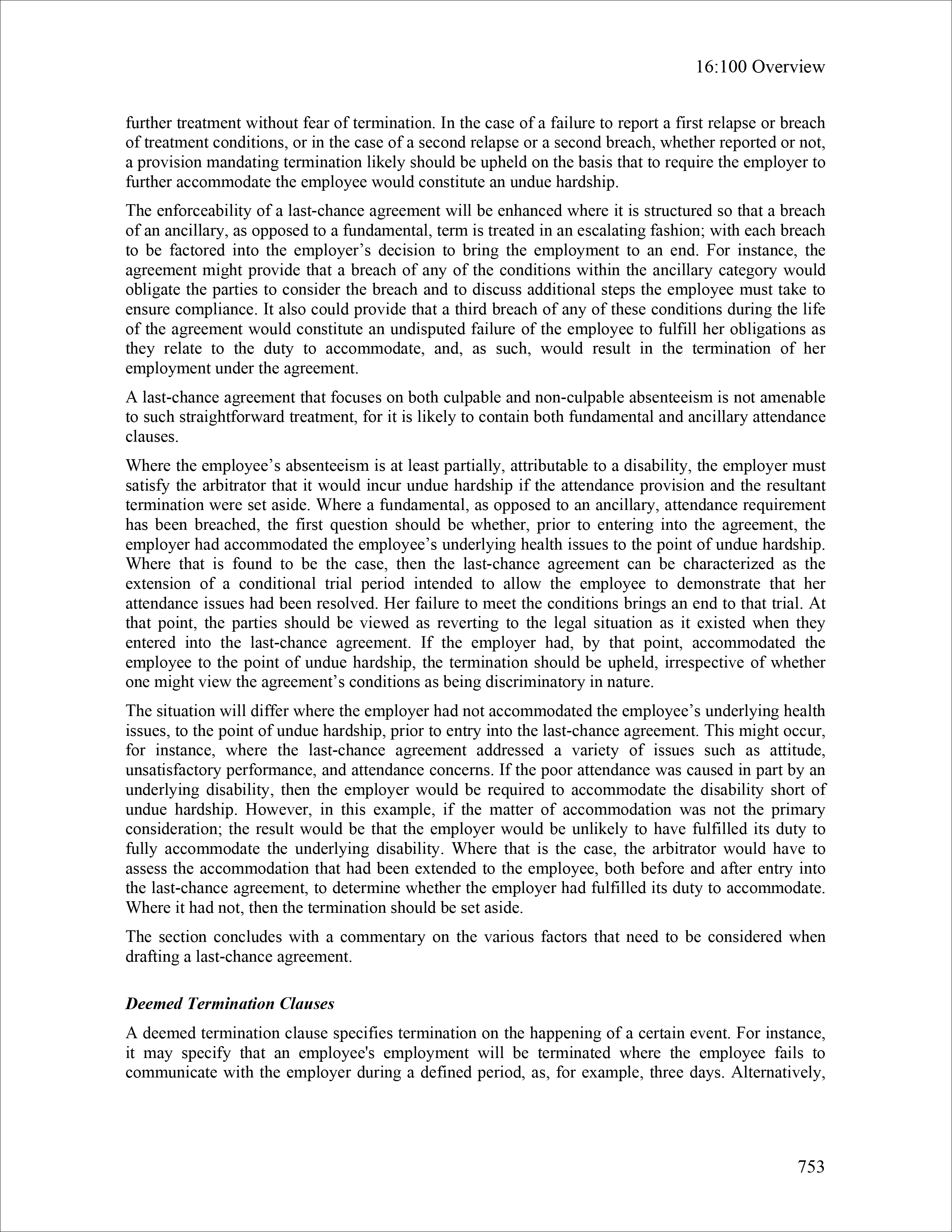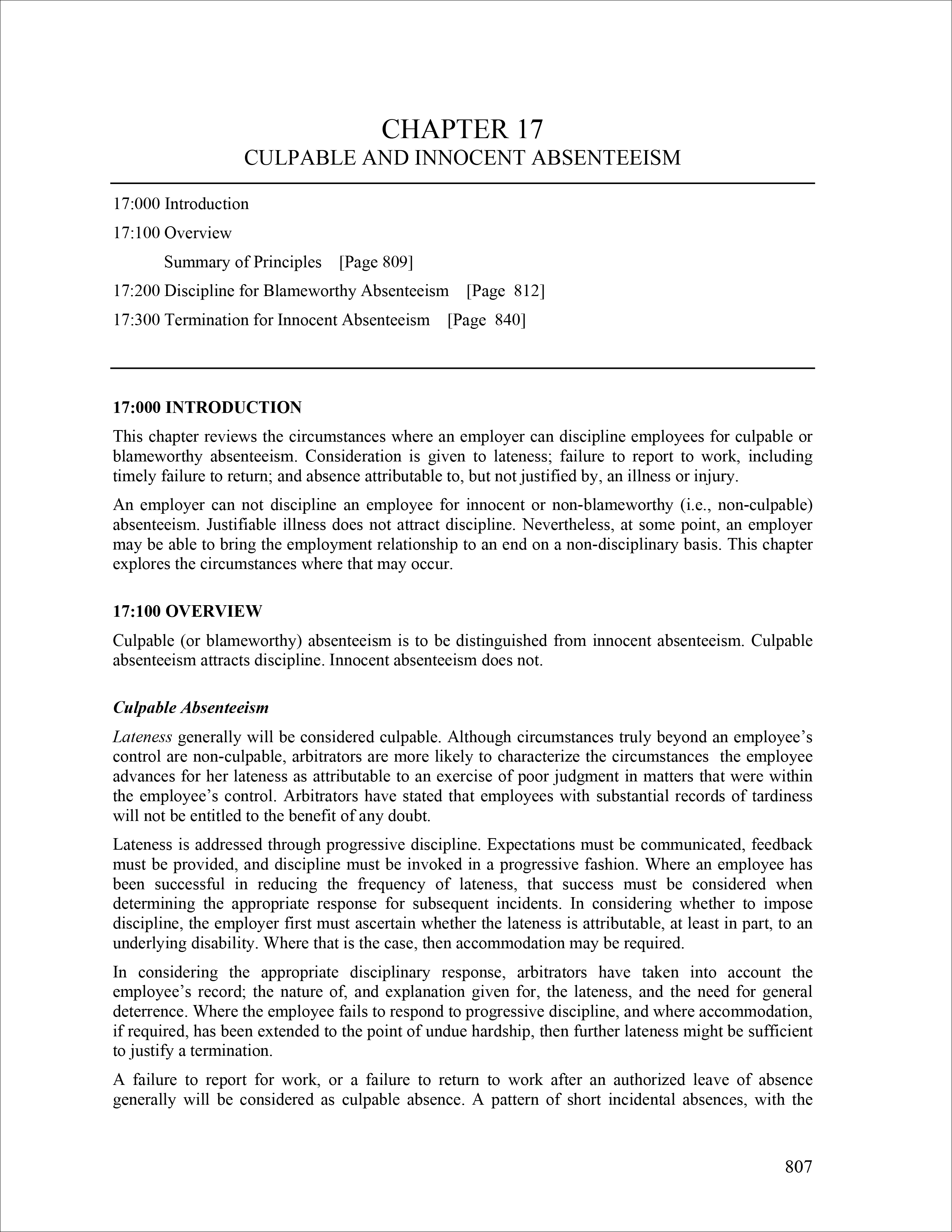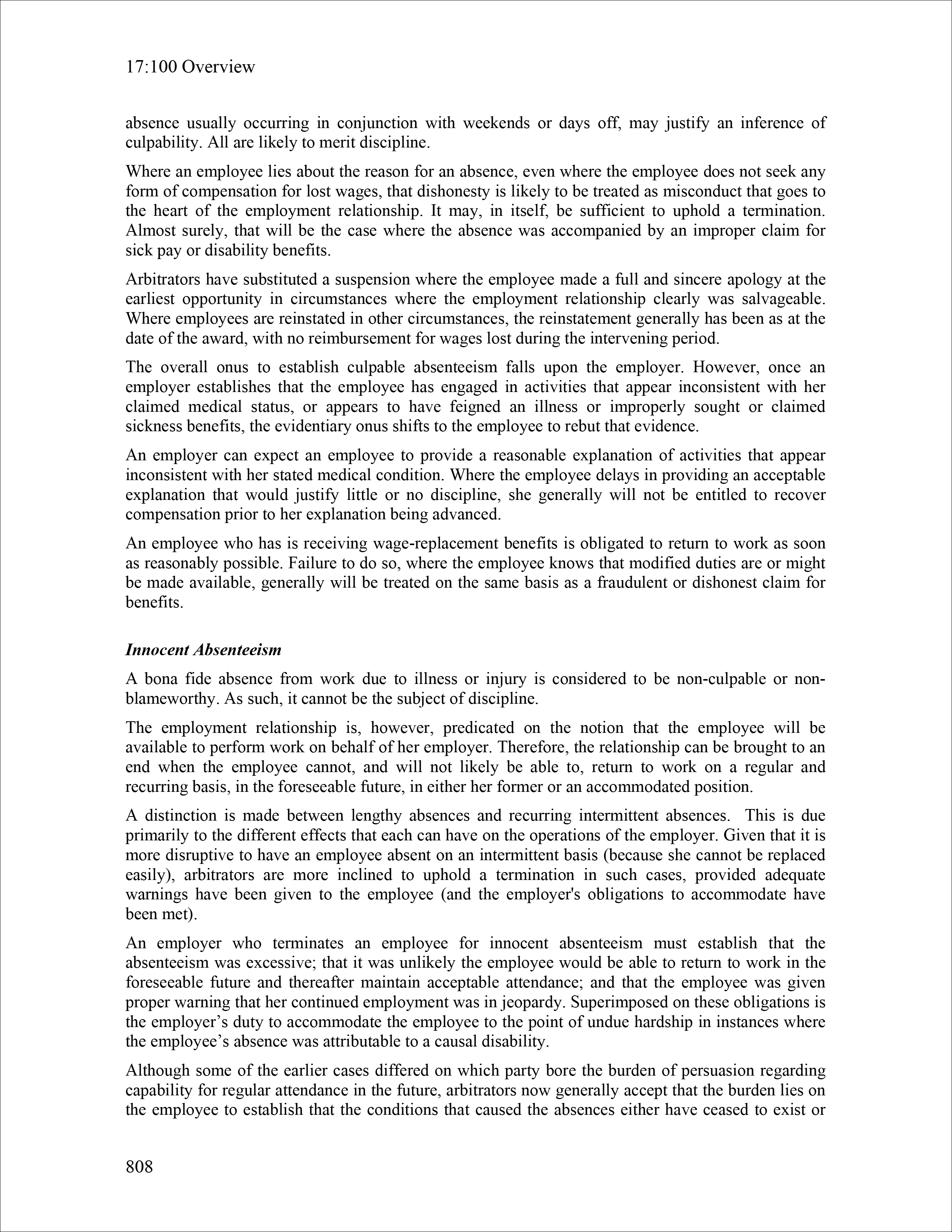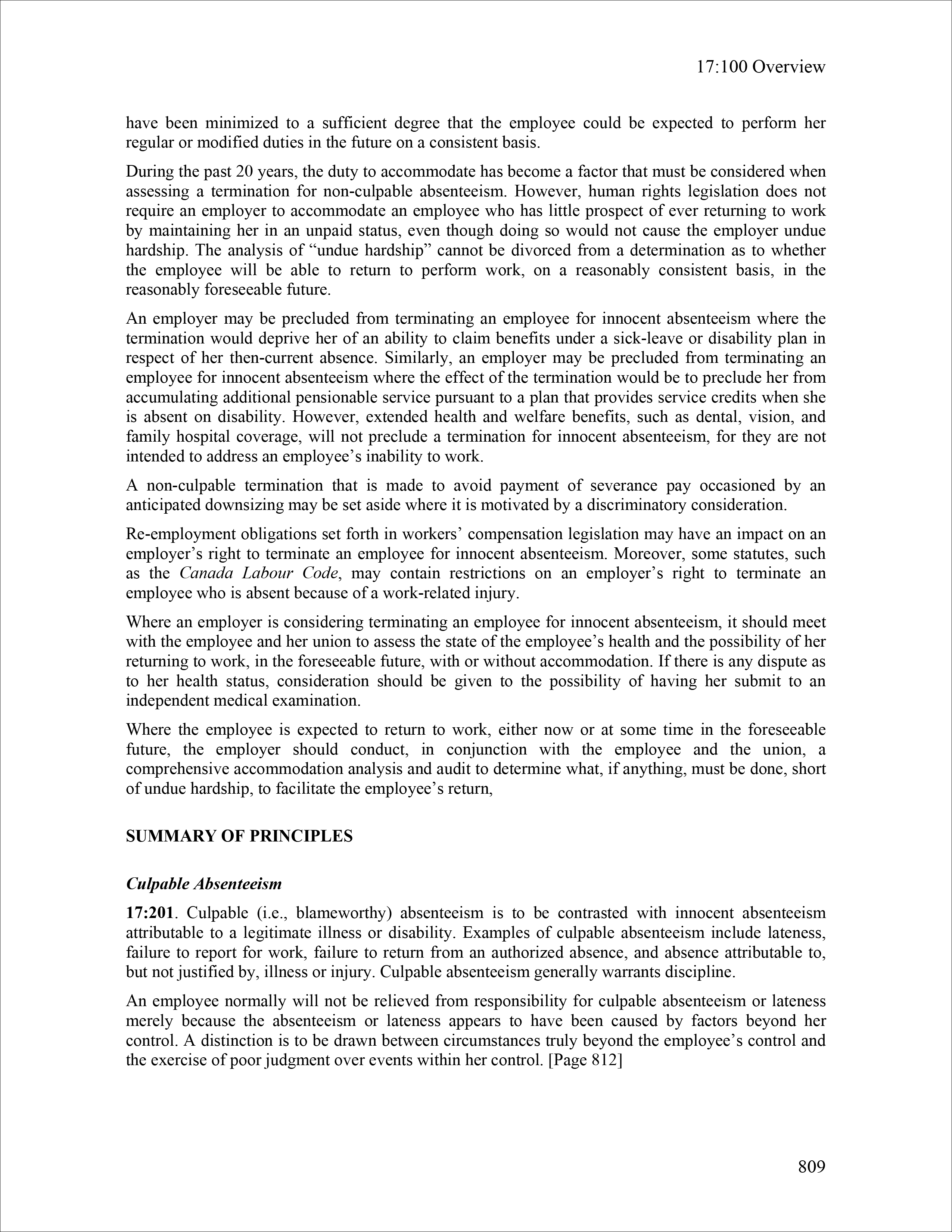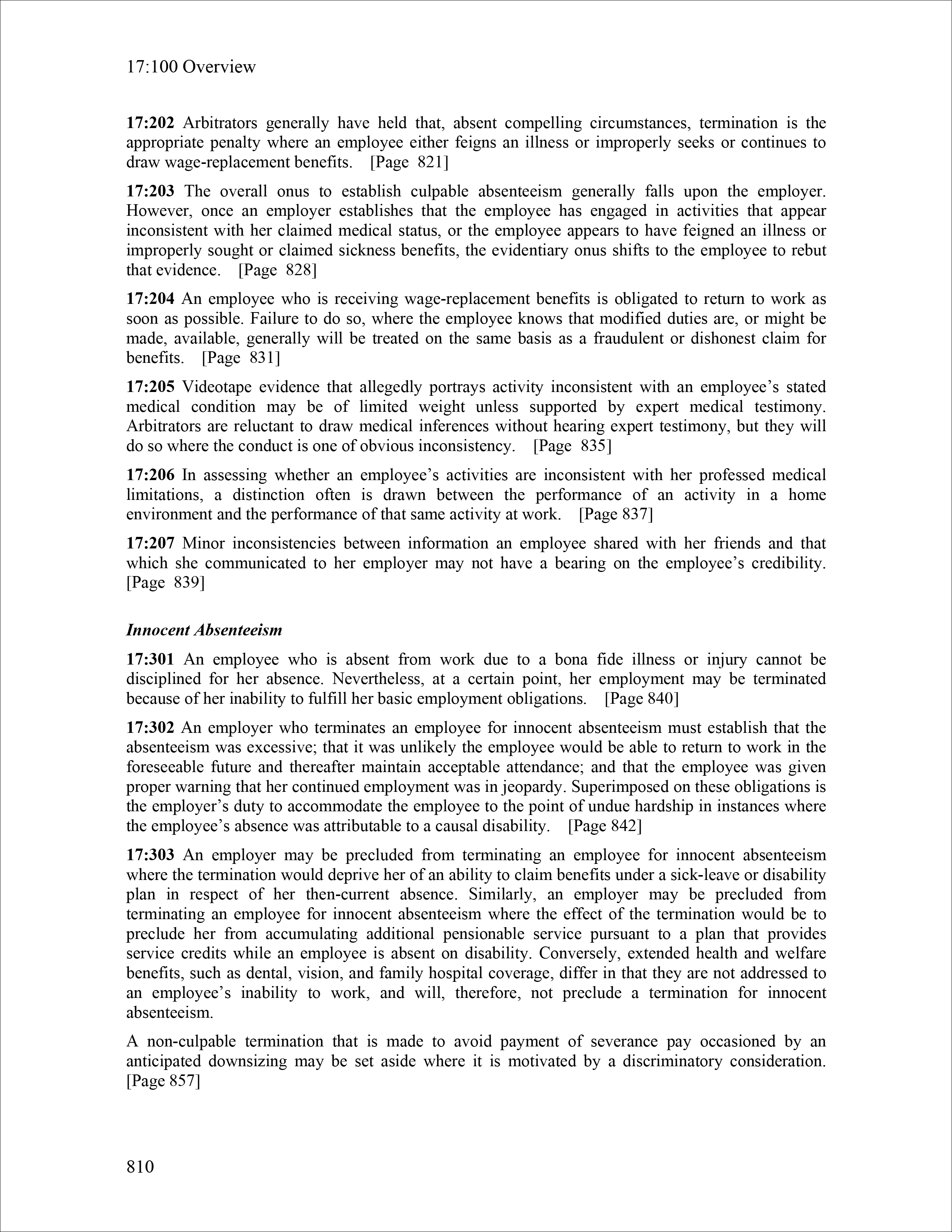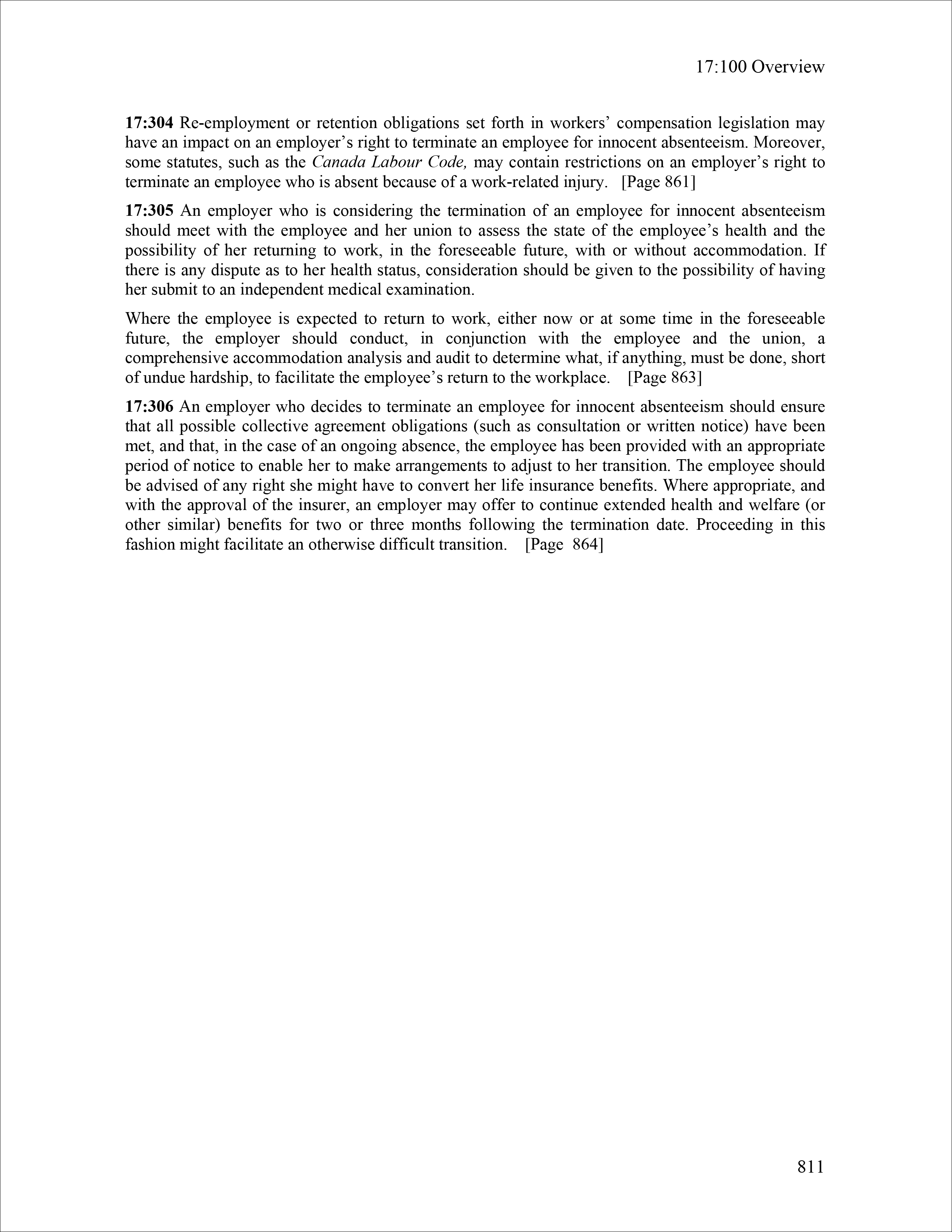 ROTATE YOUR DEVICE SIDEWAYS TO ENLARGE VIEW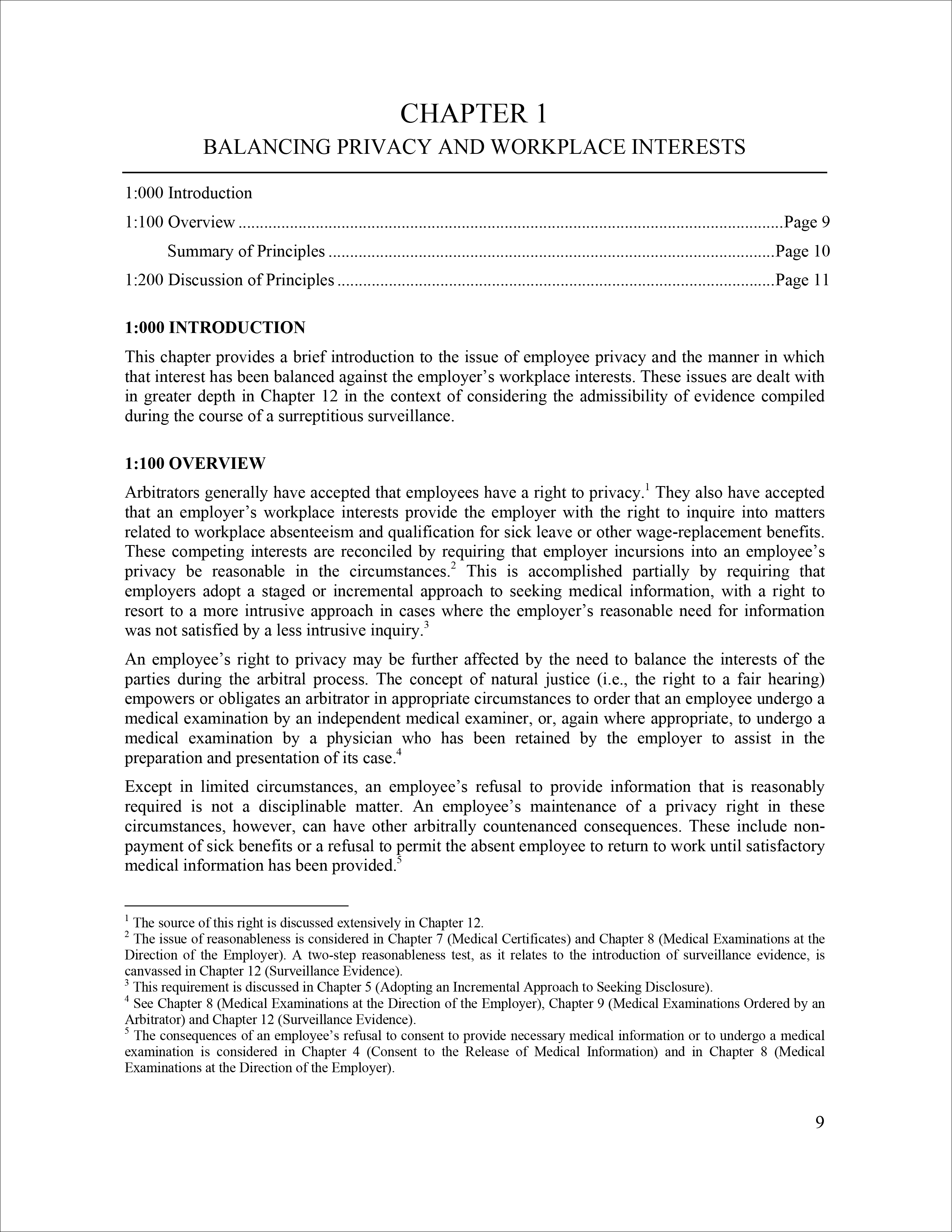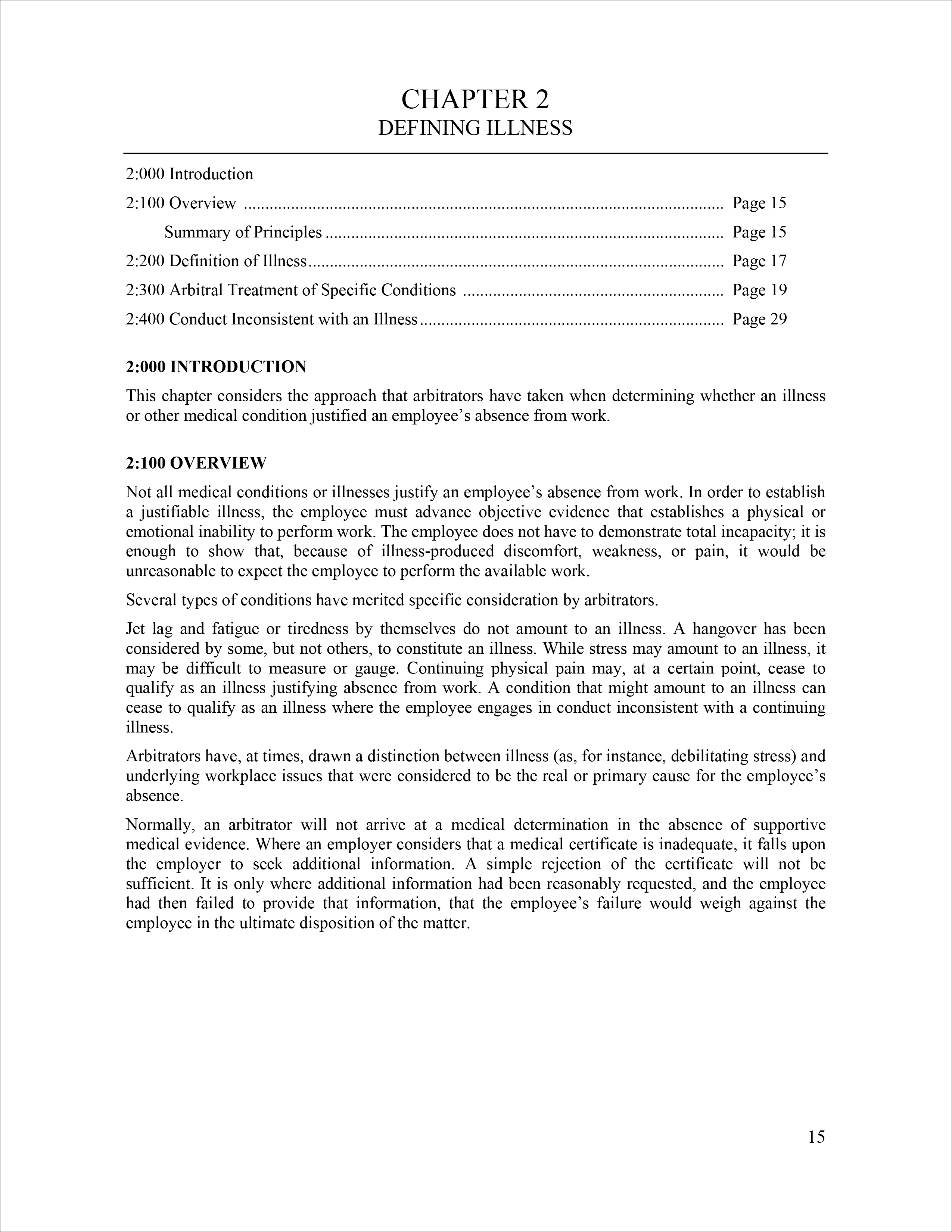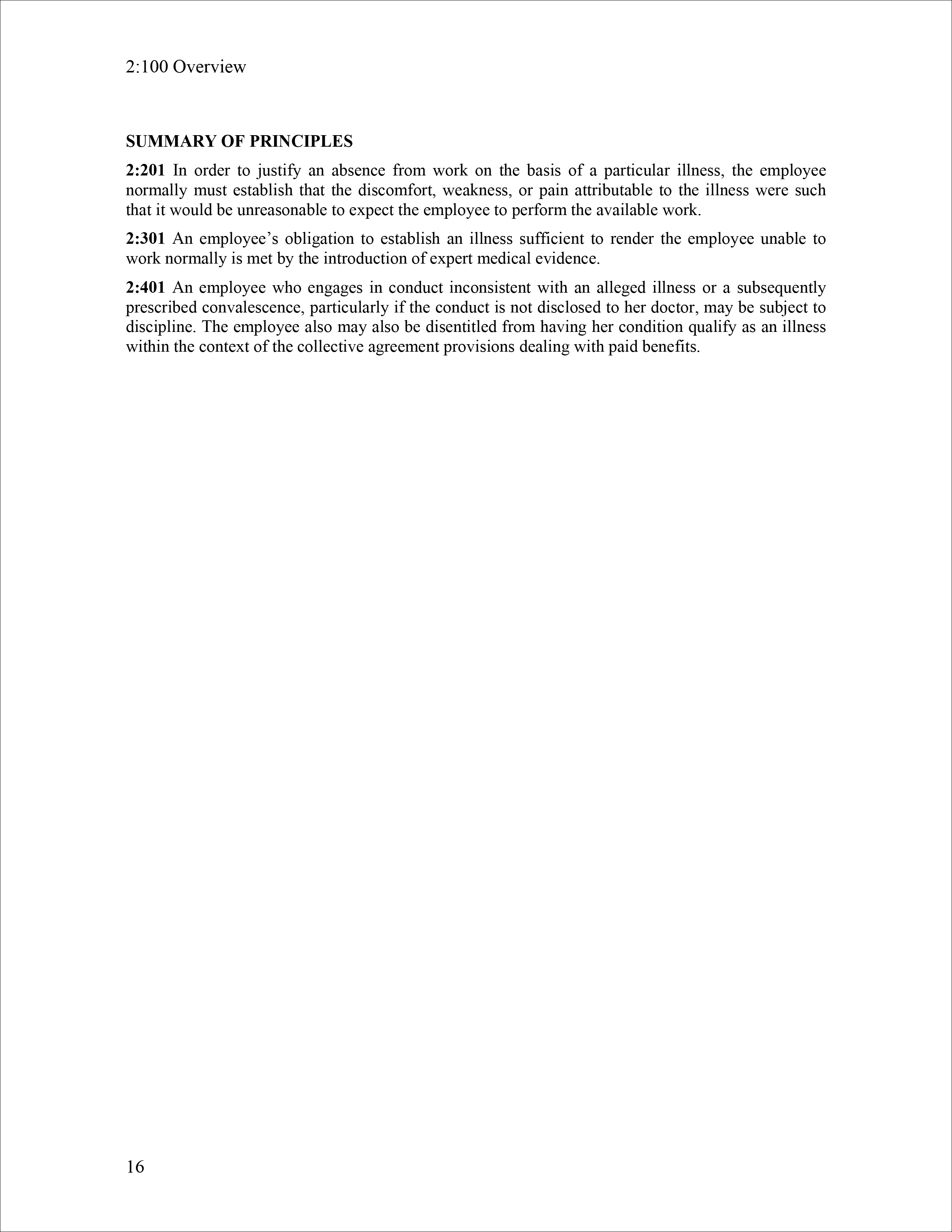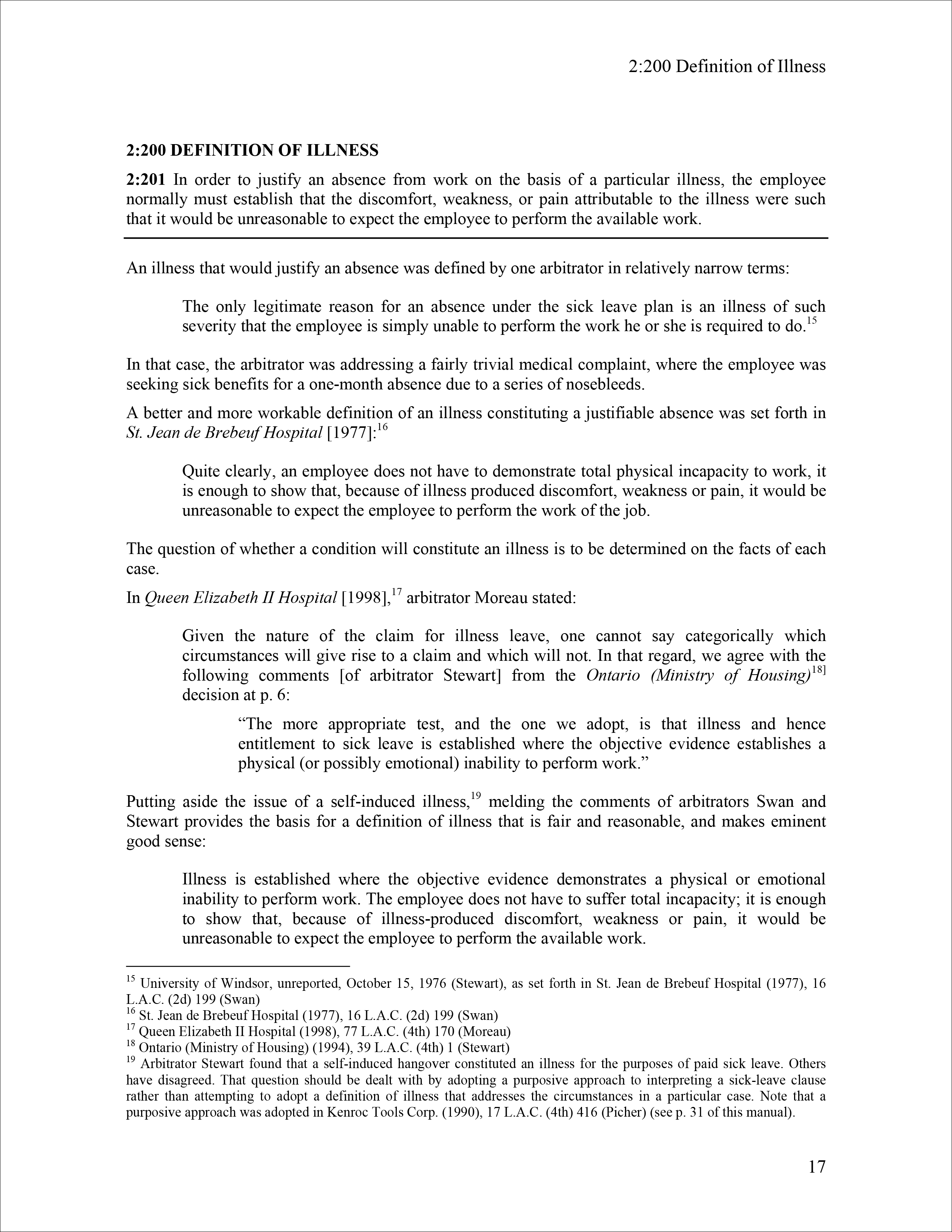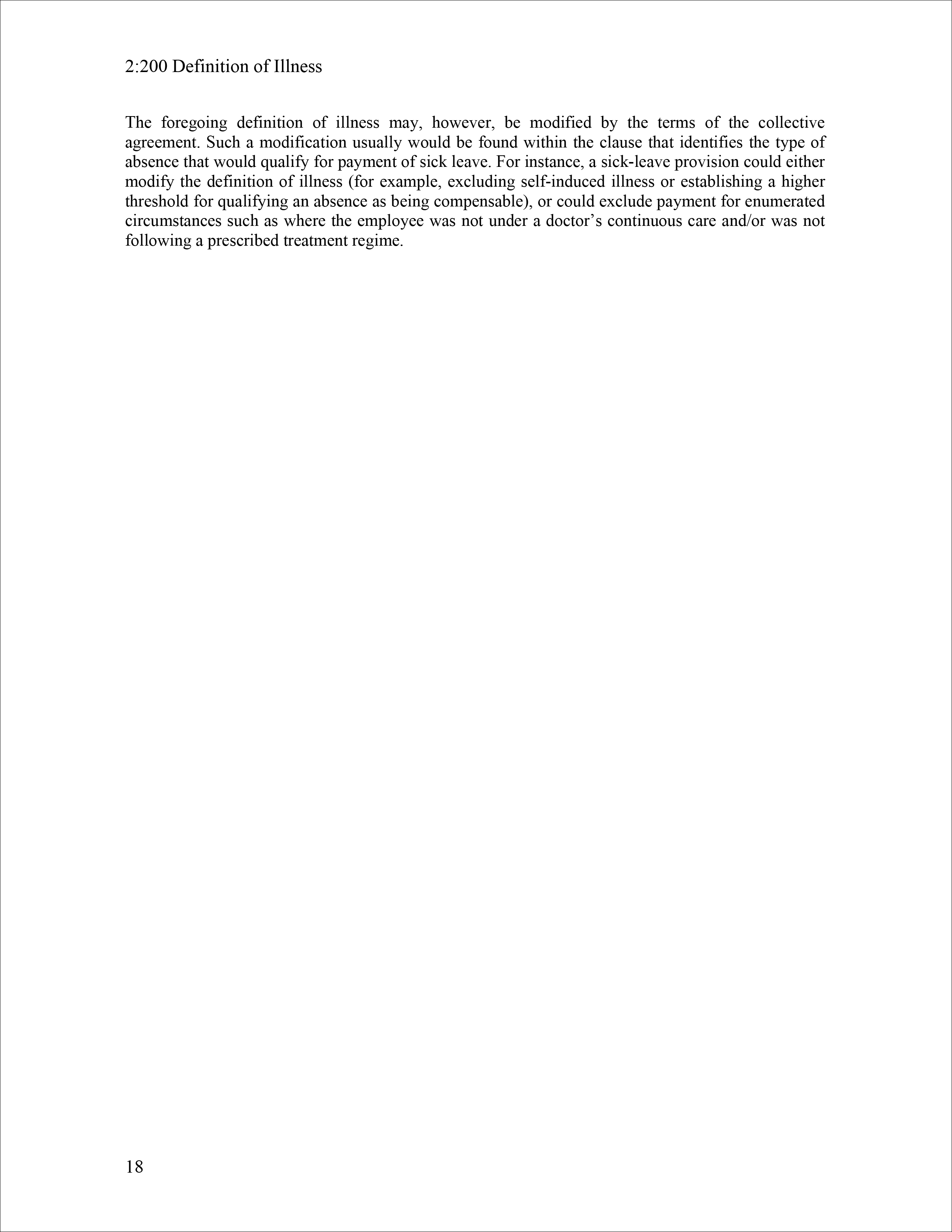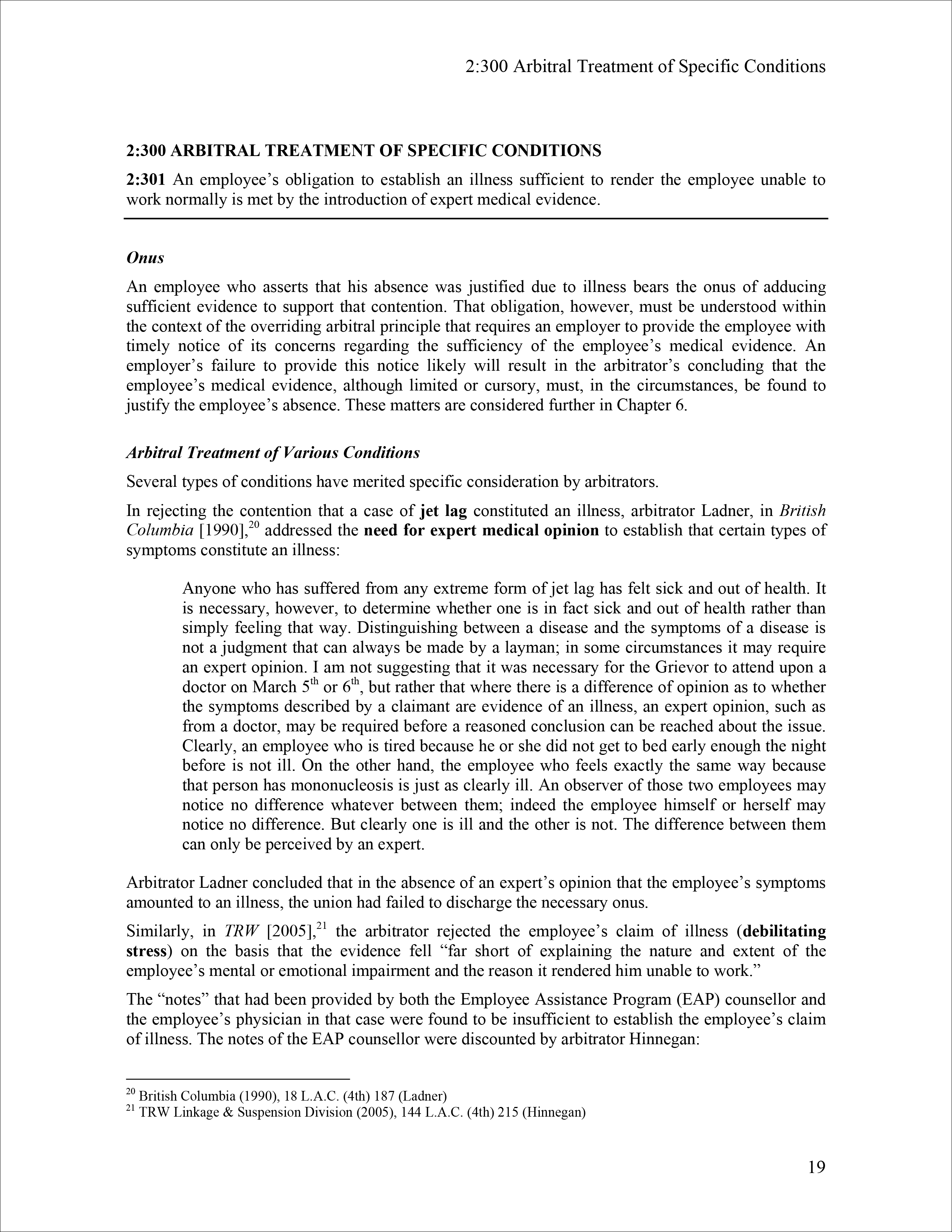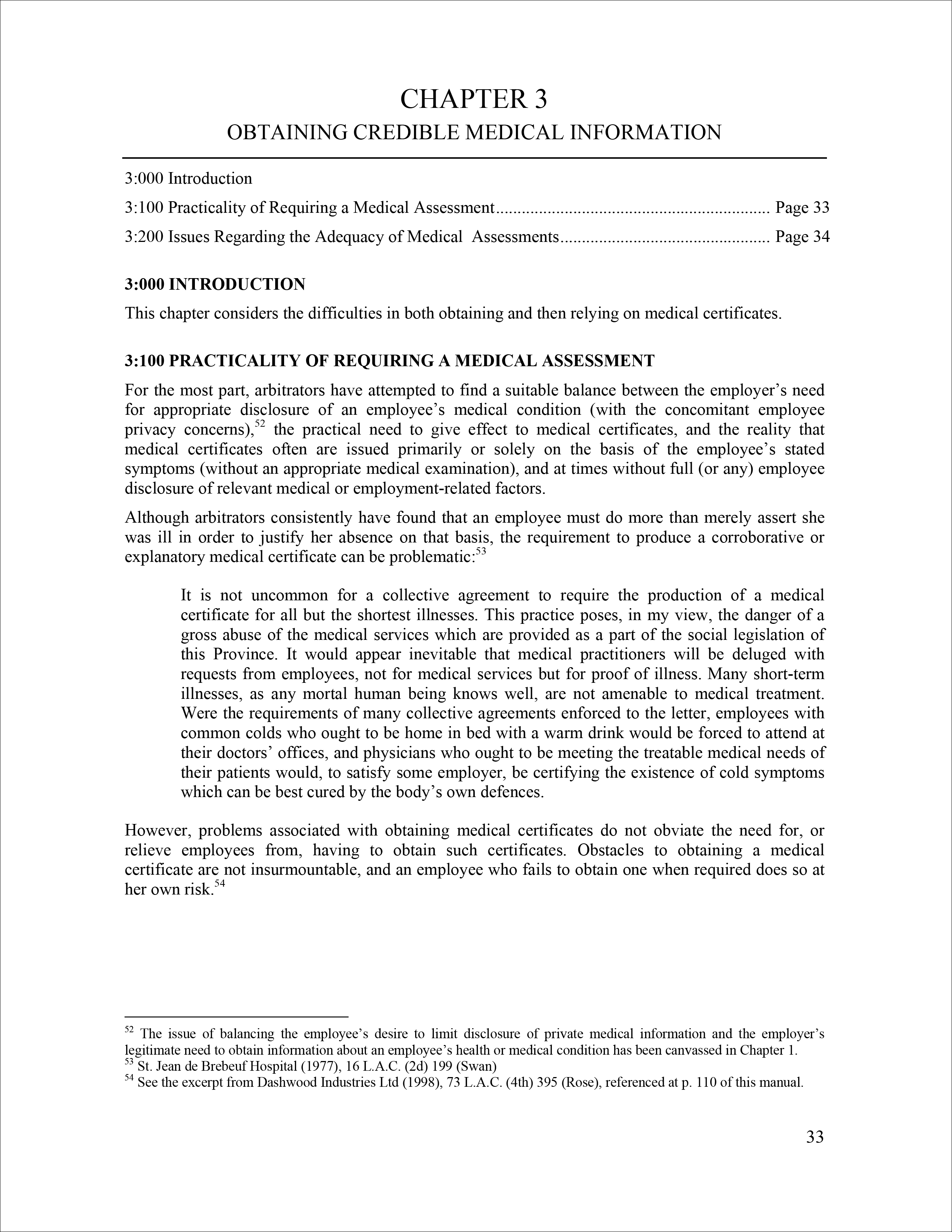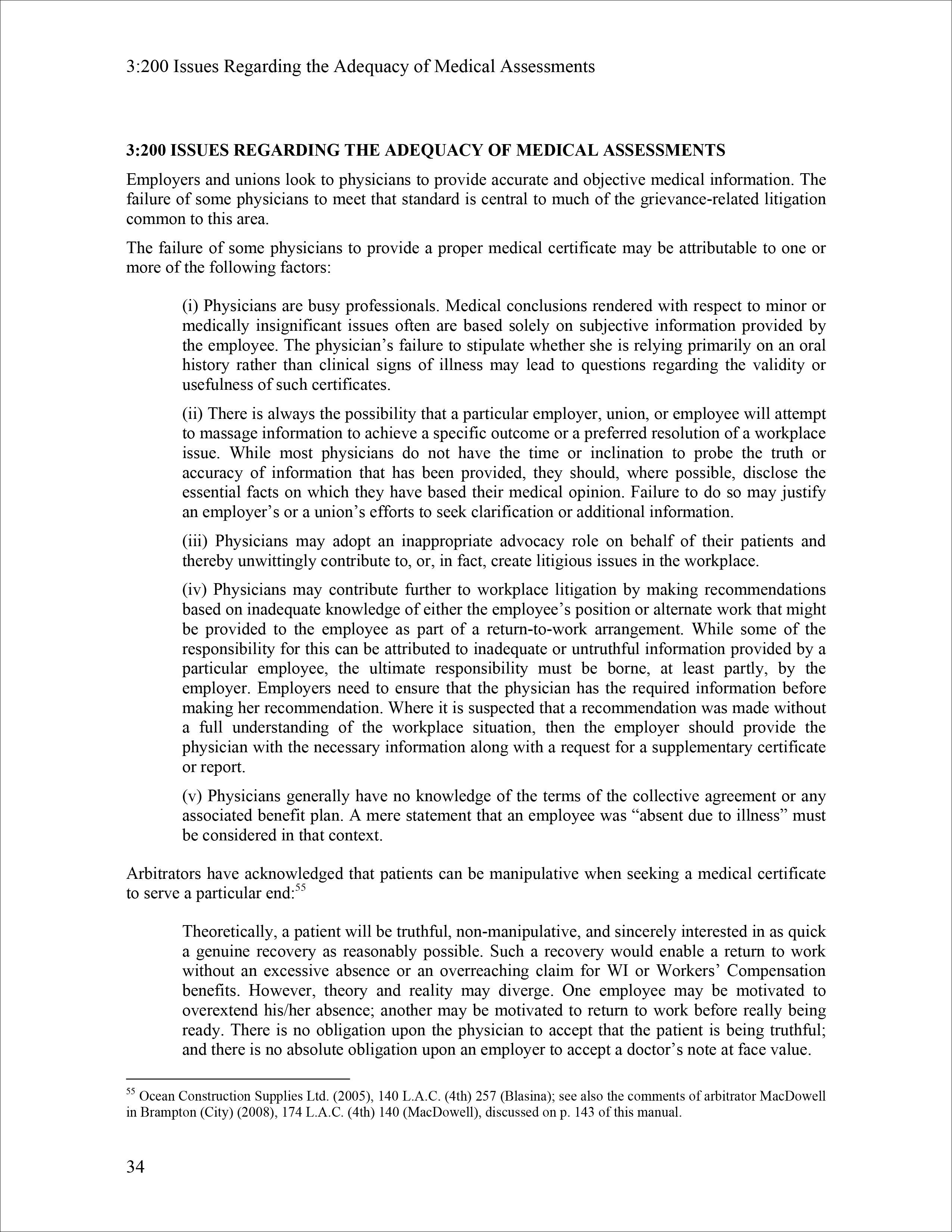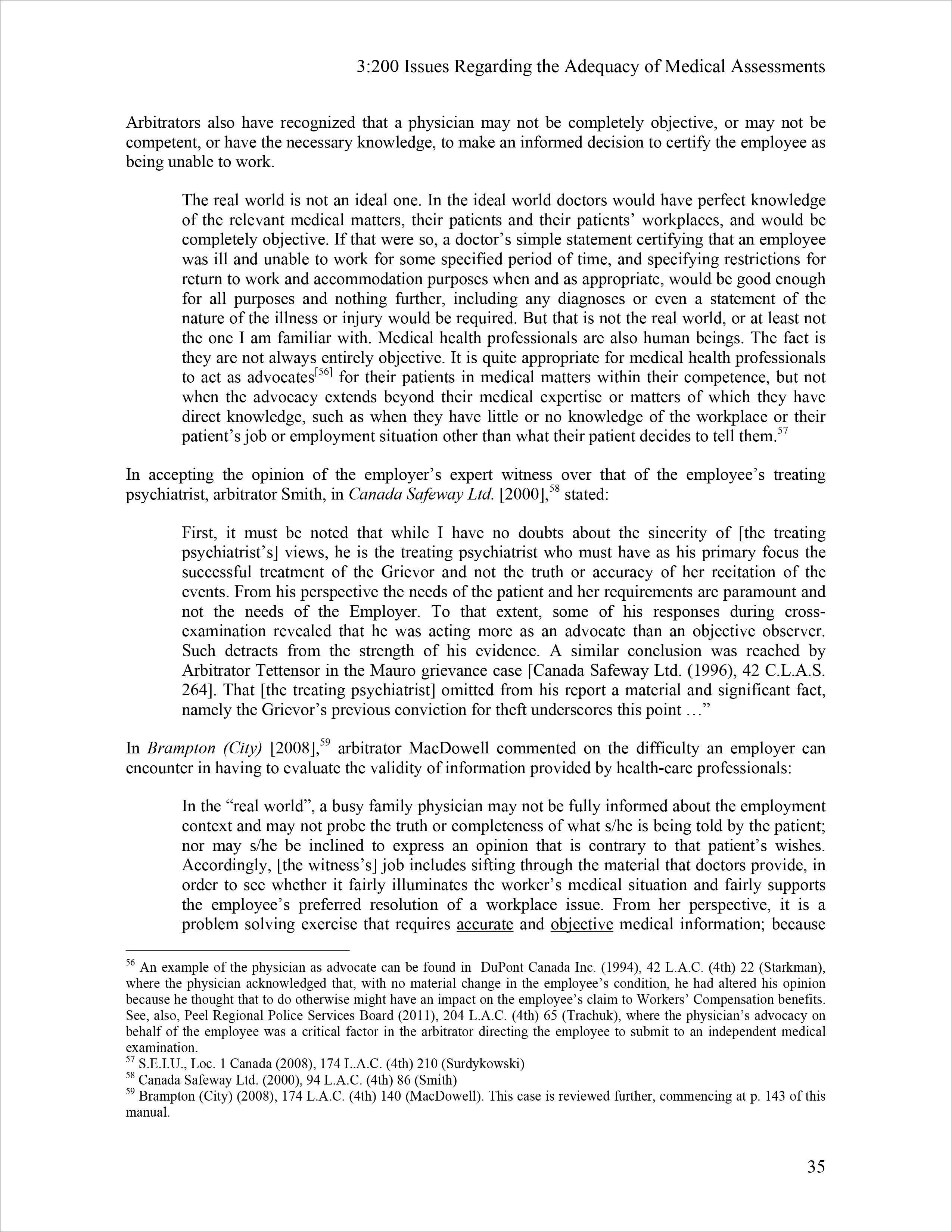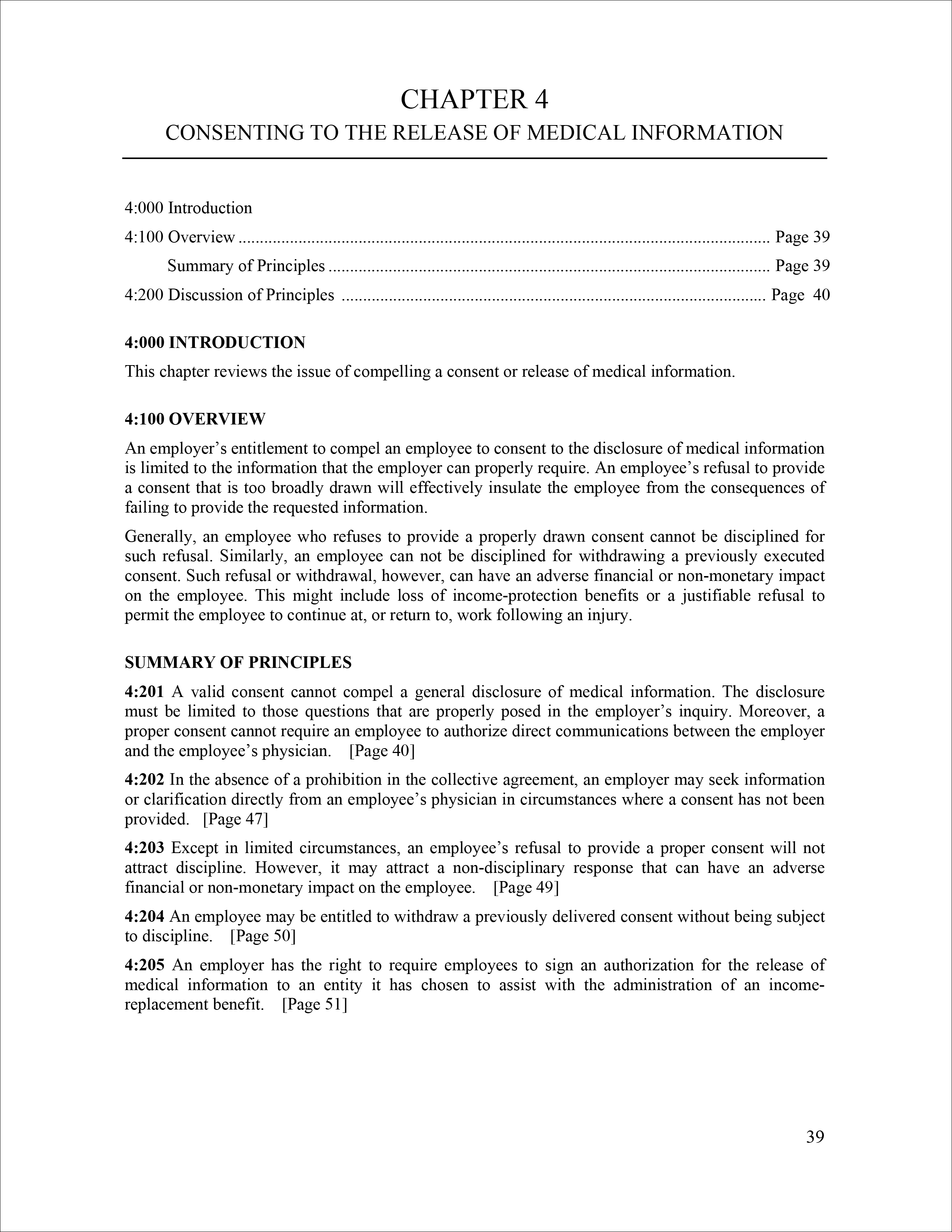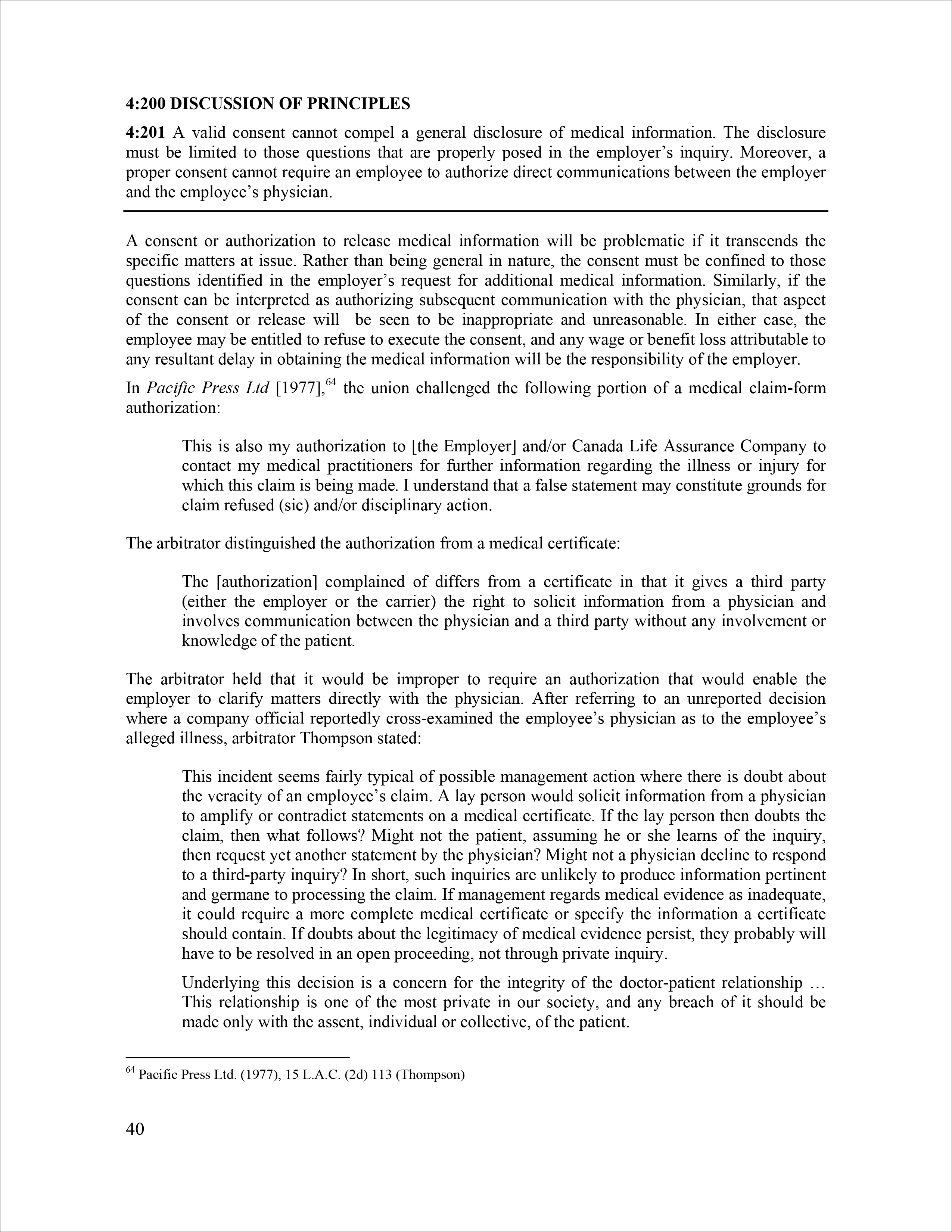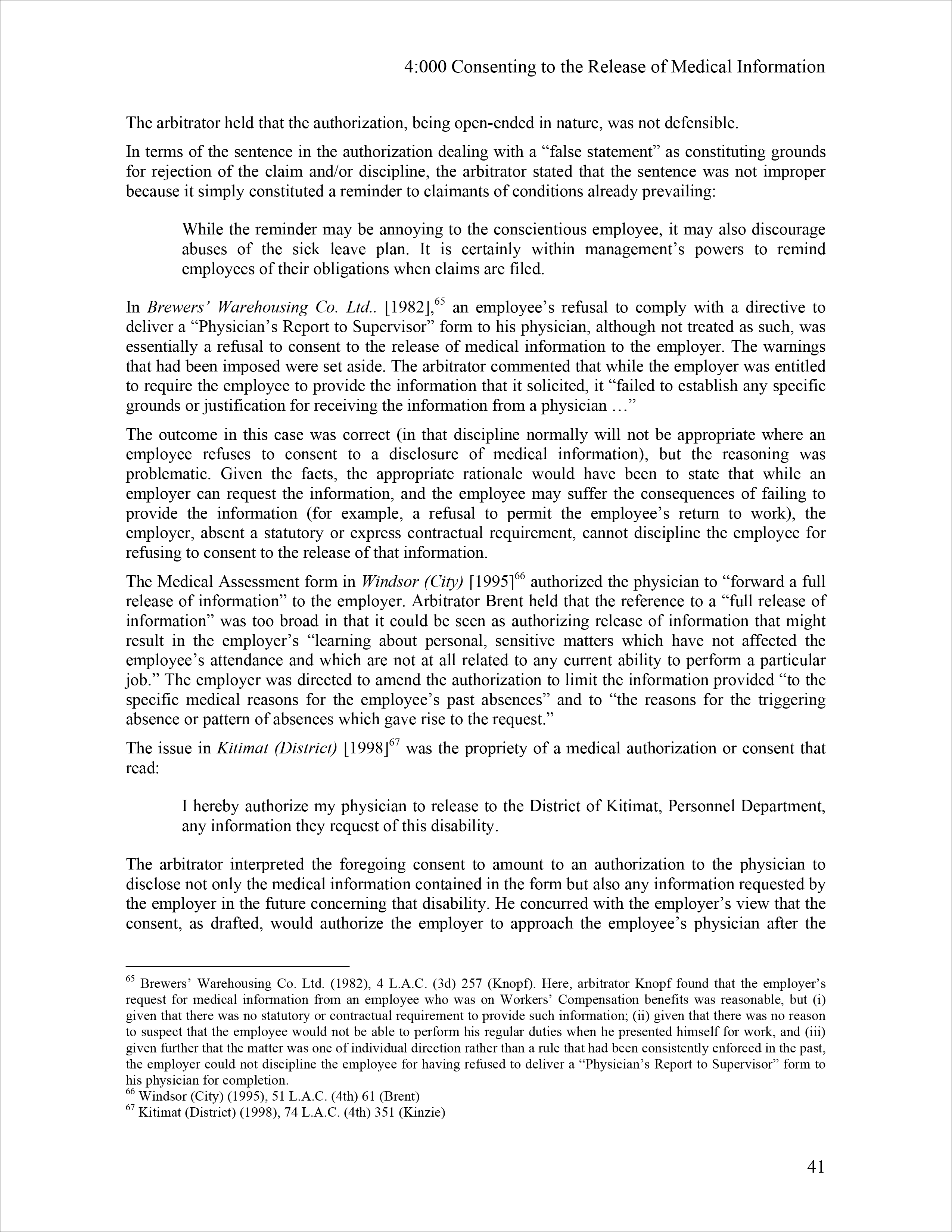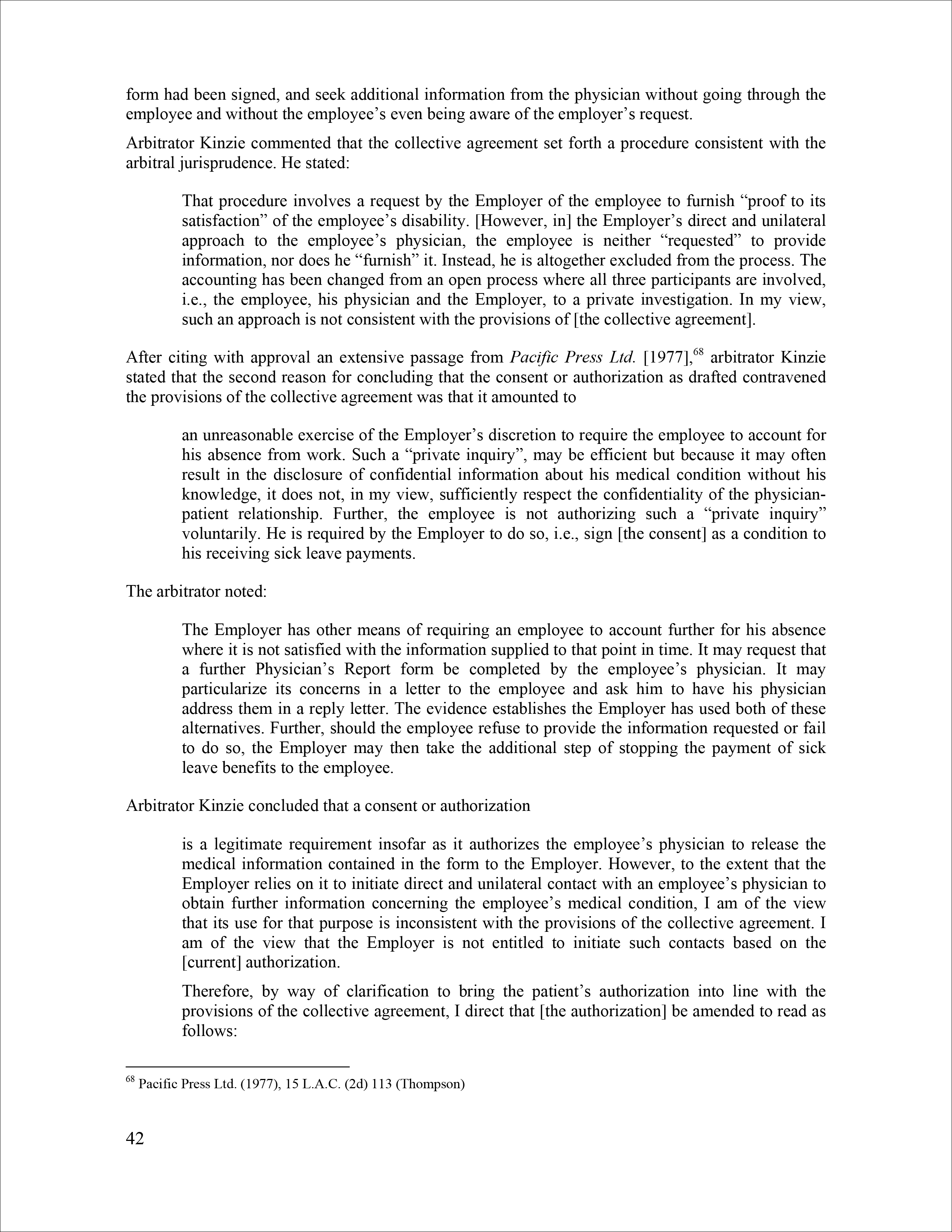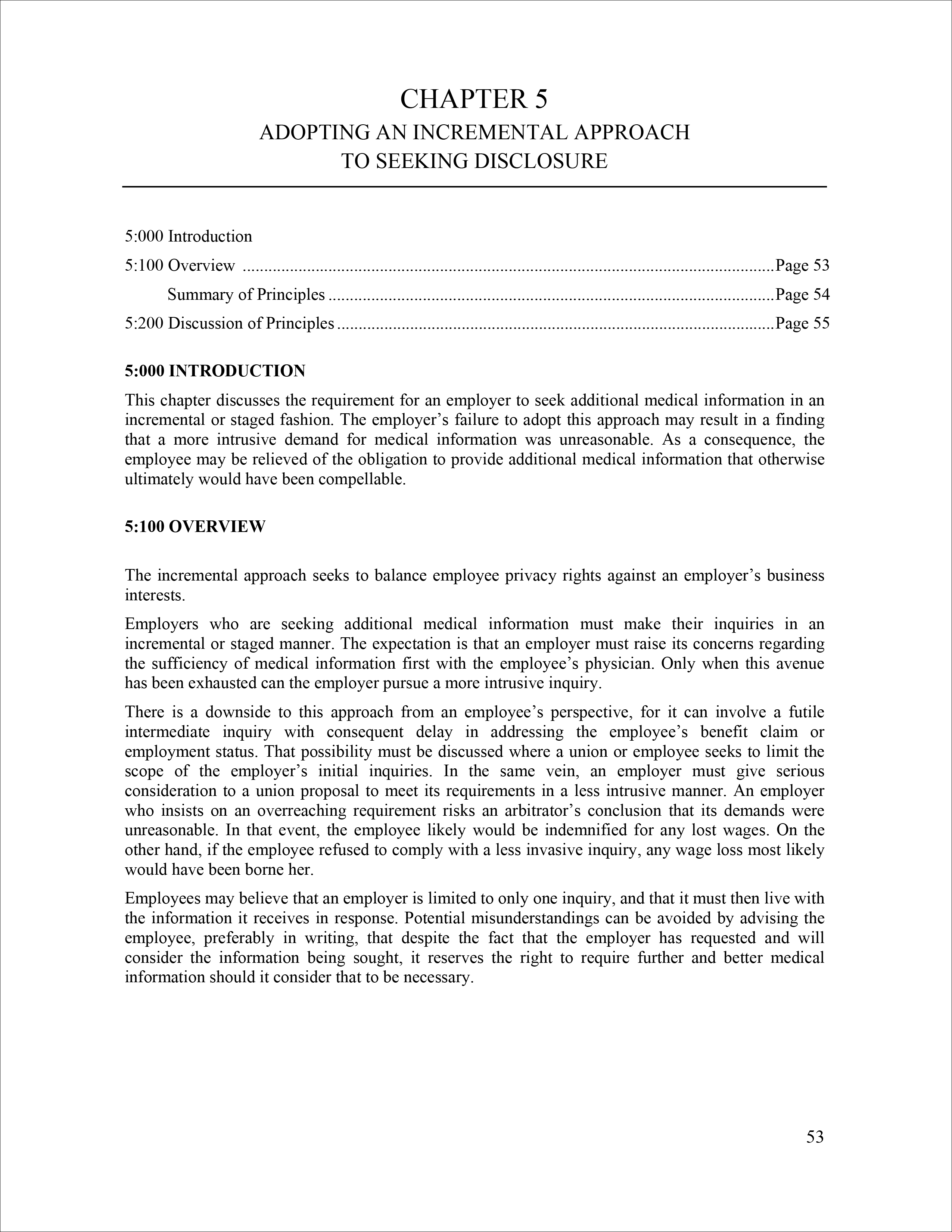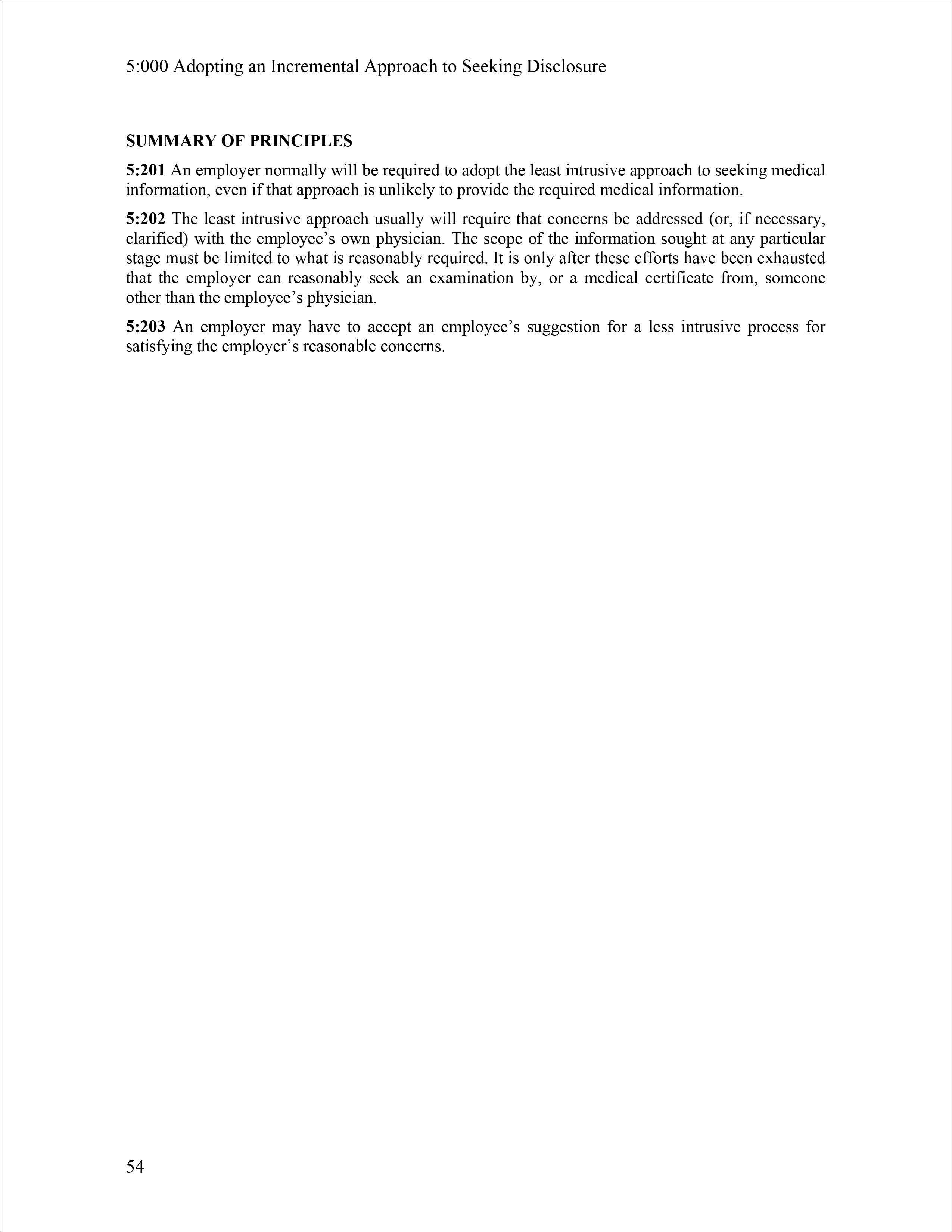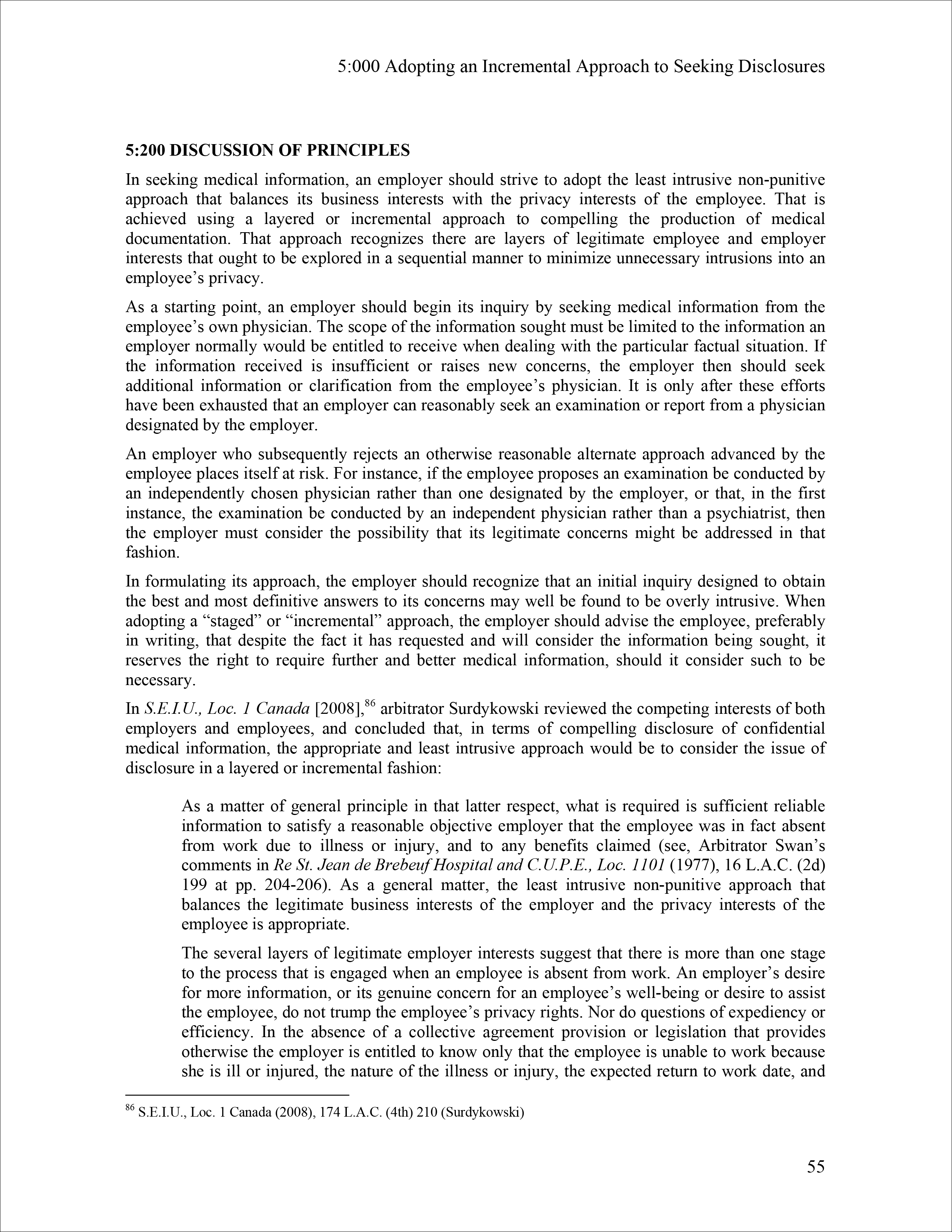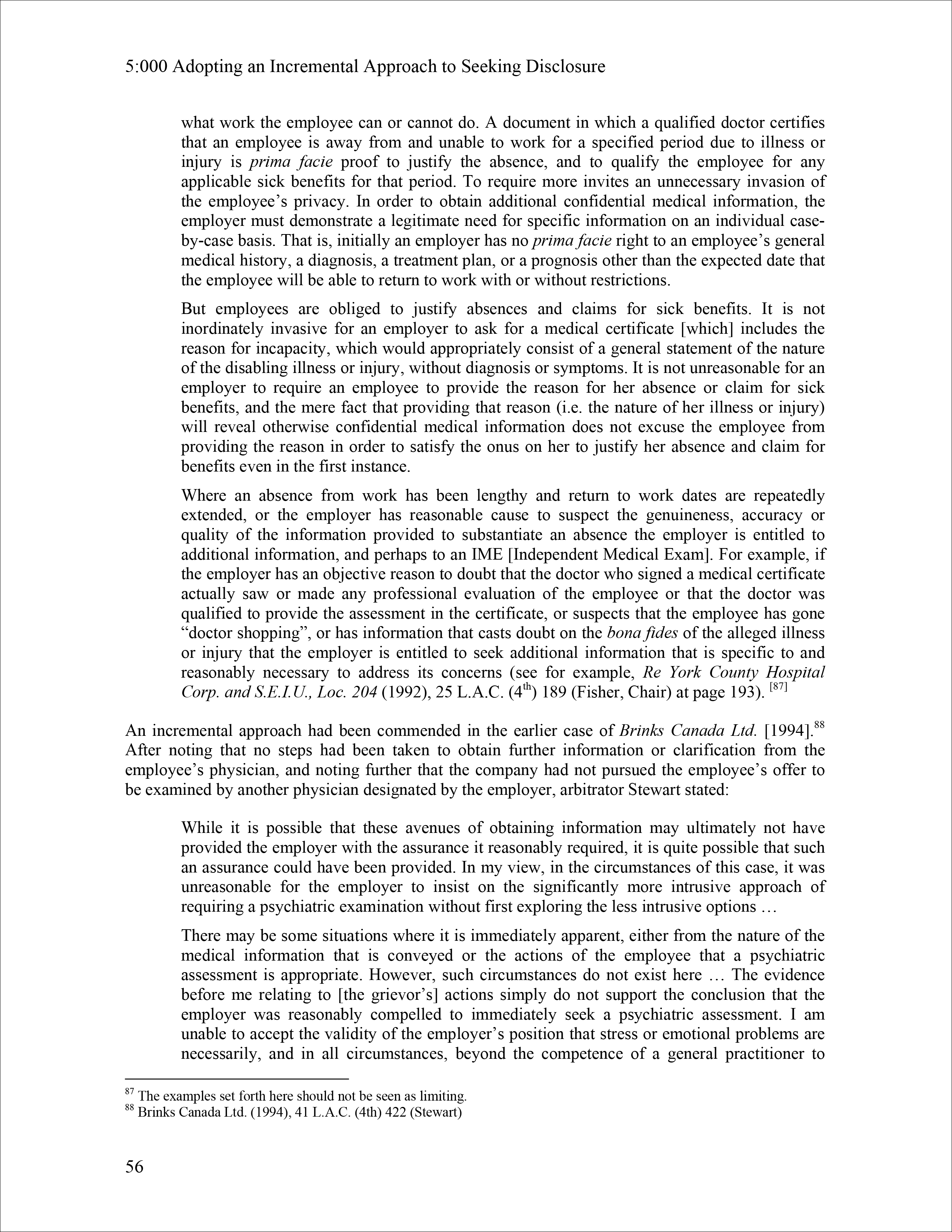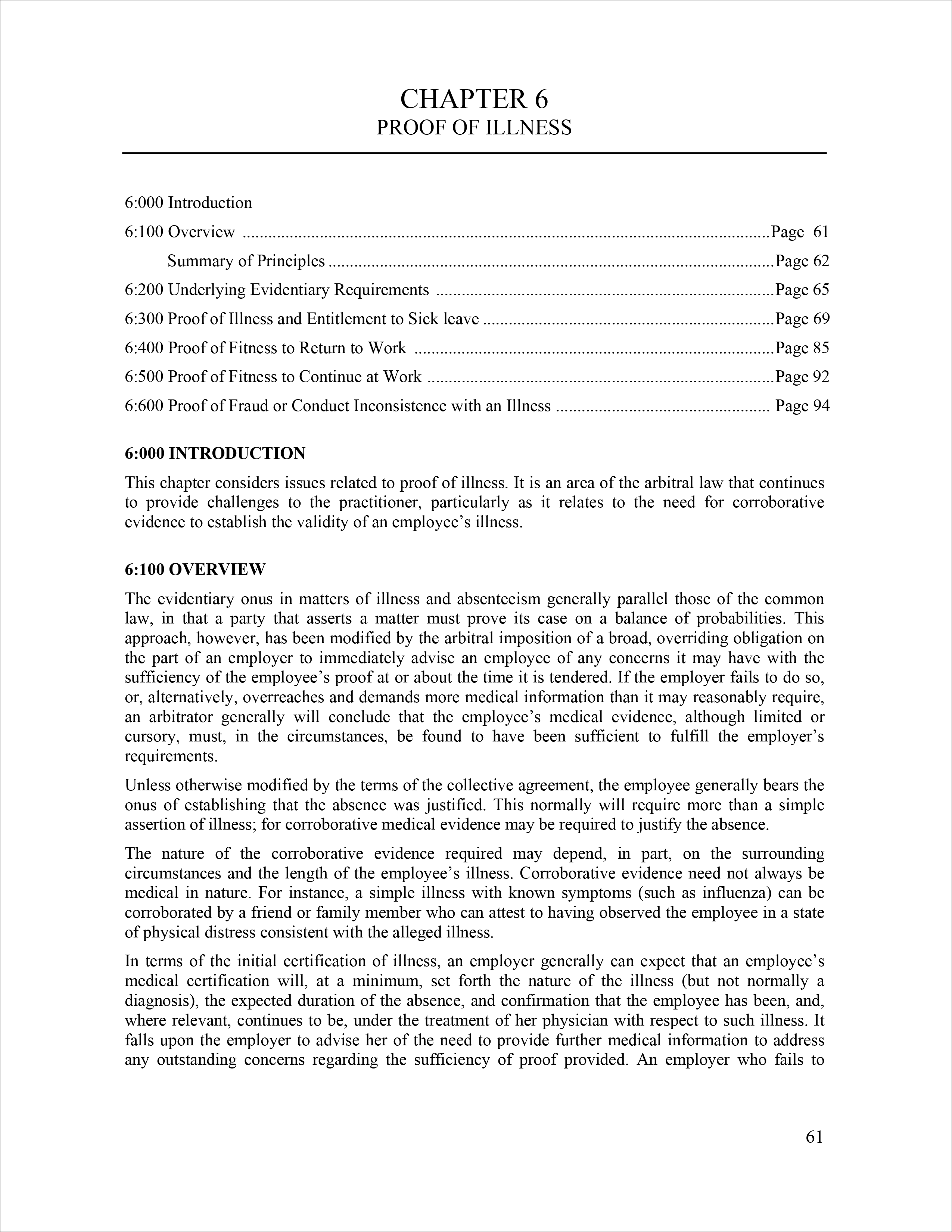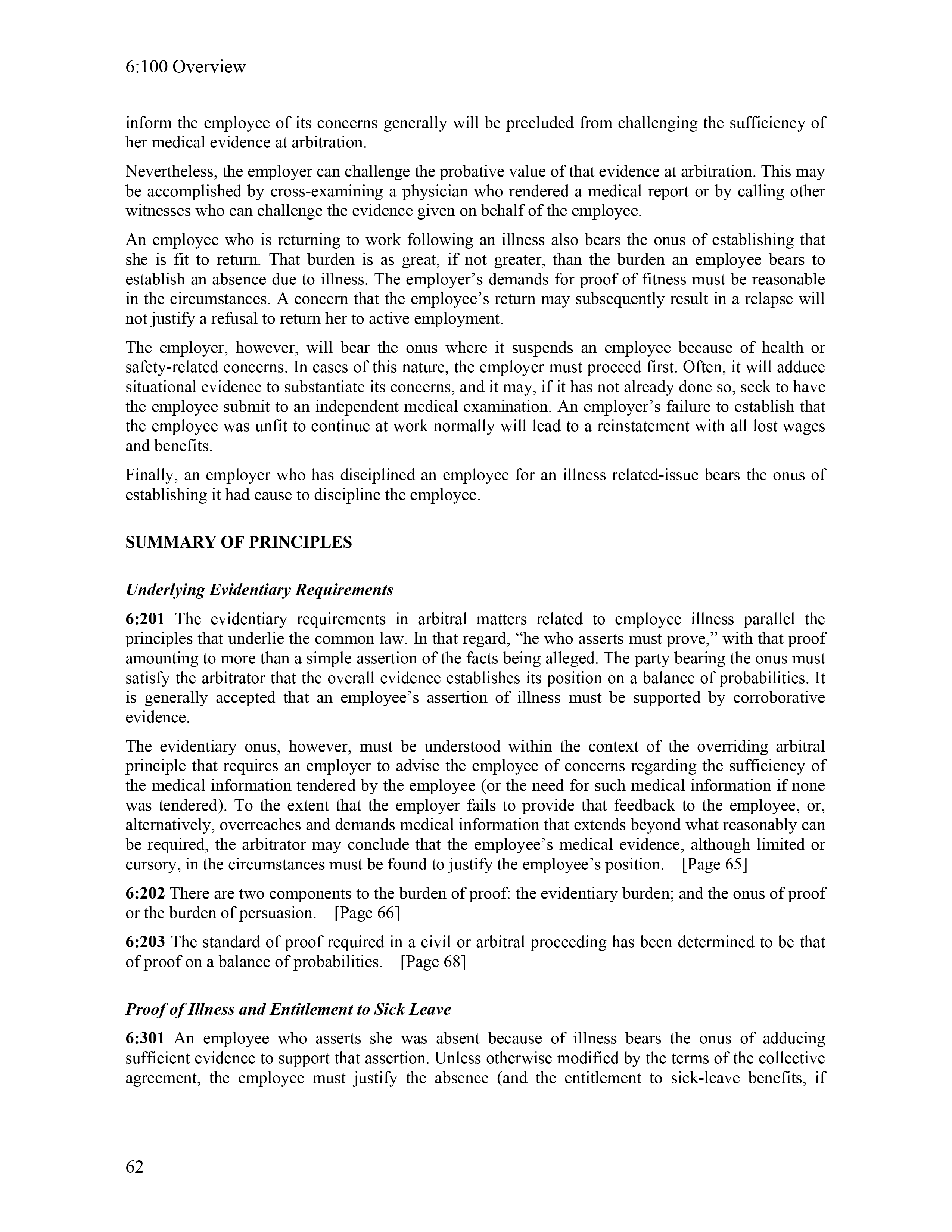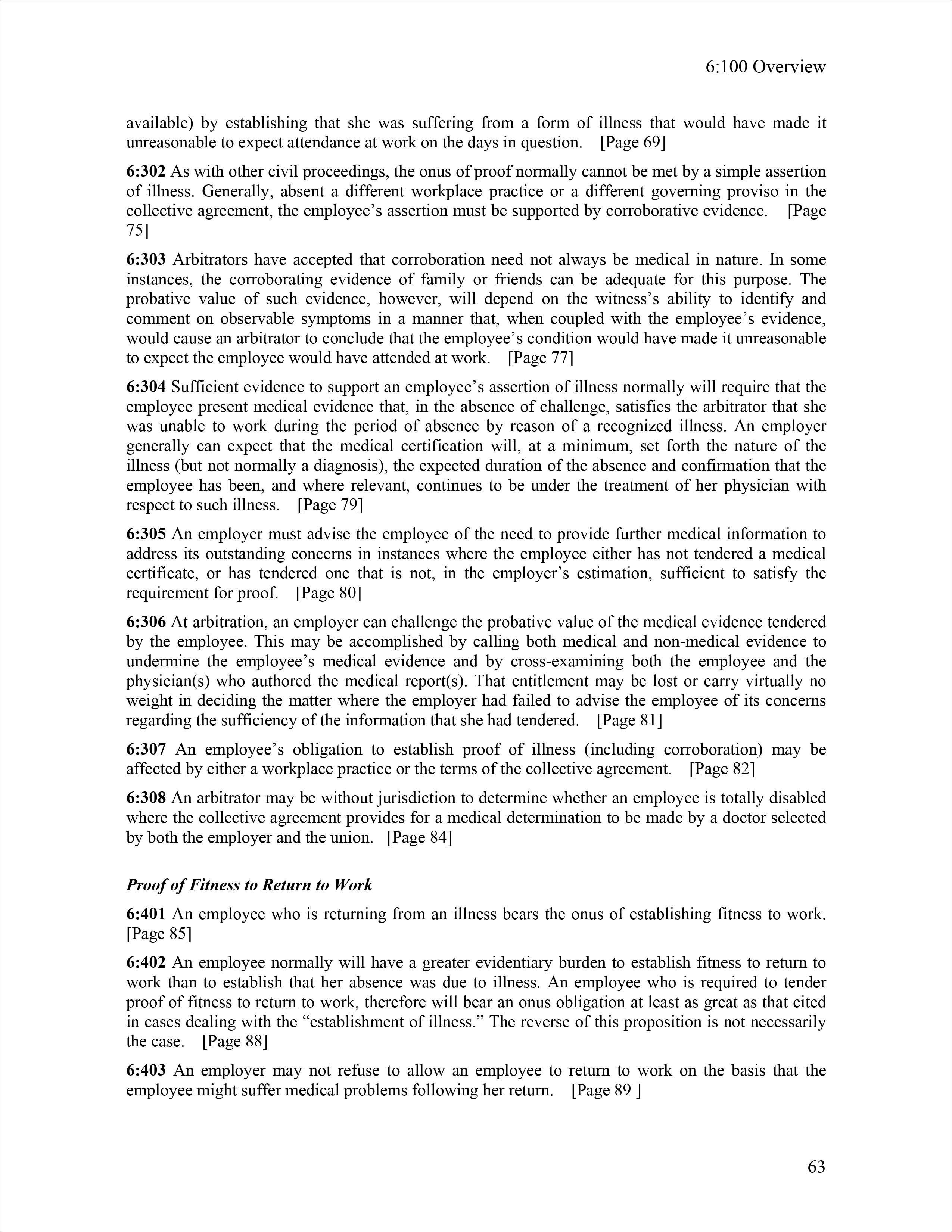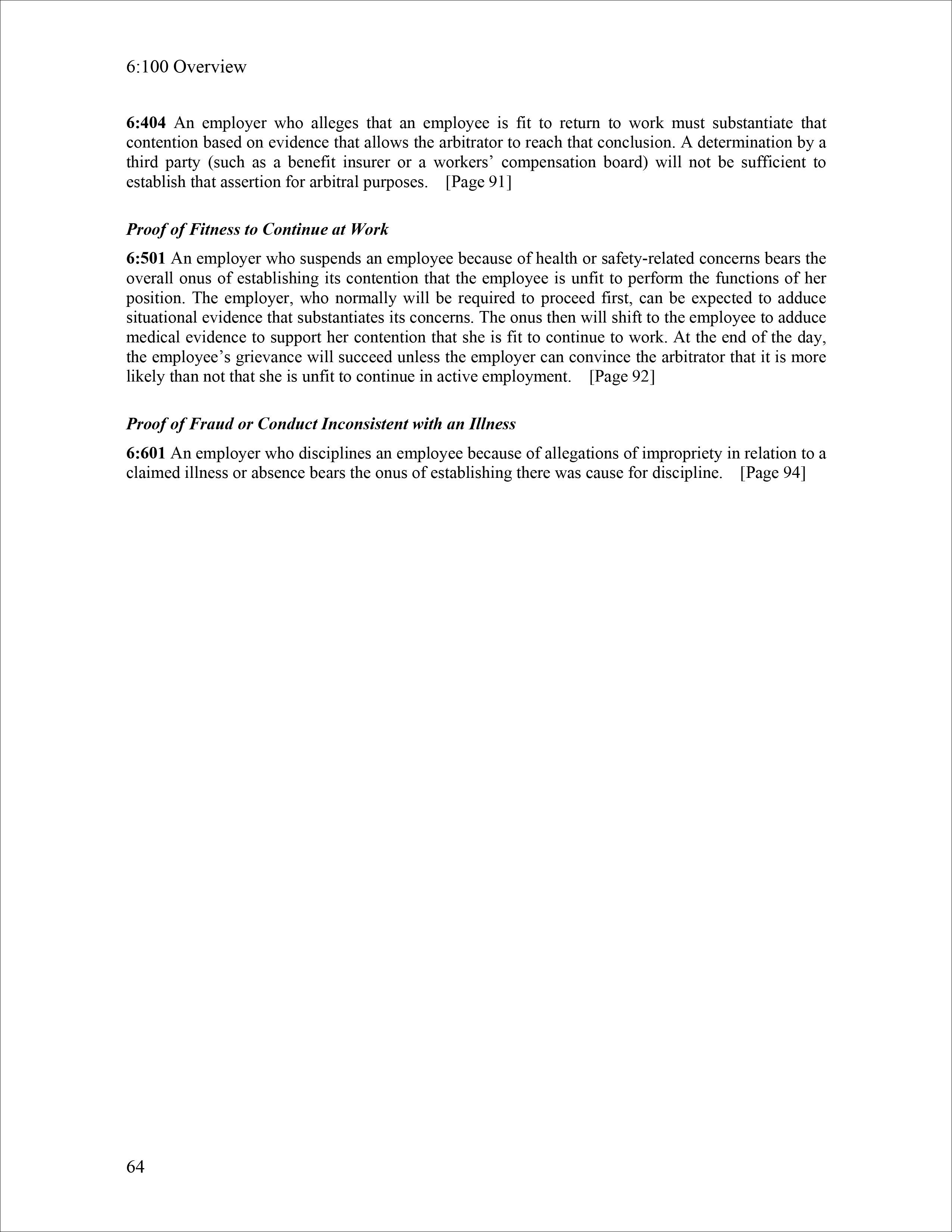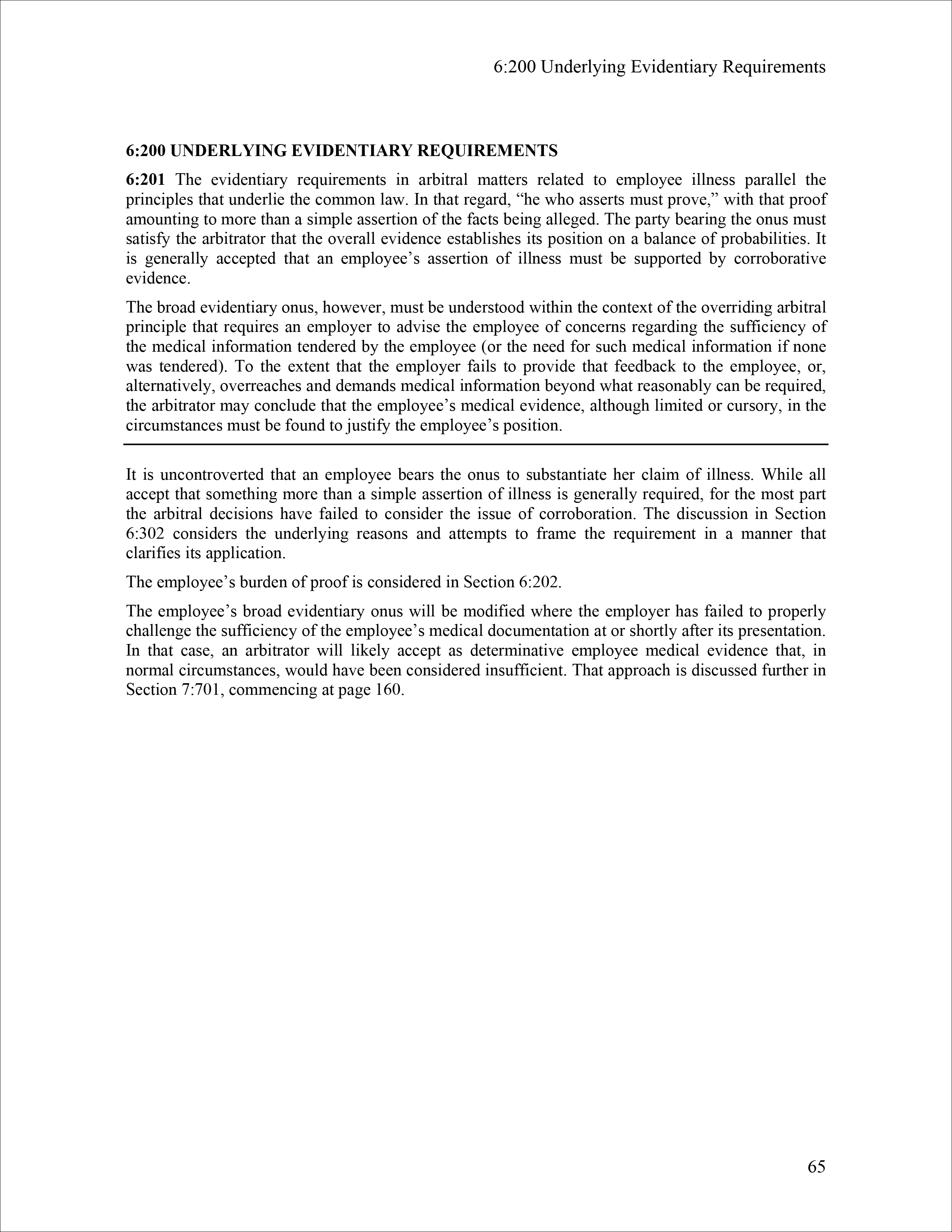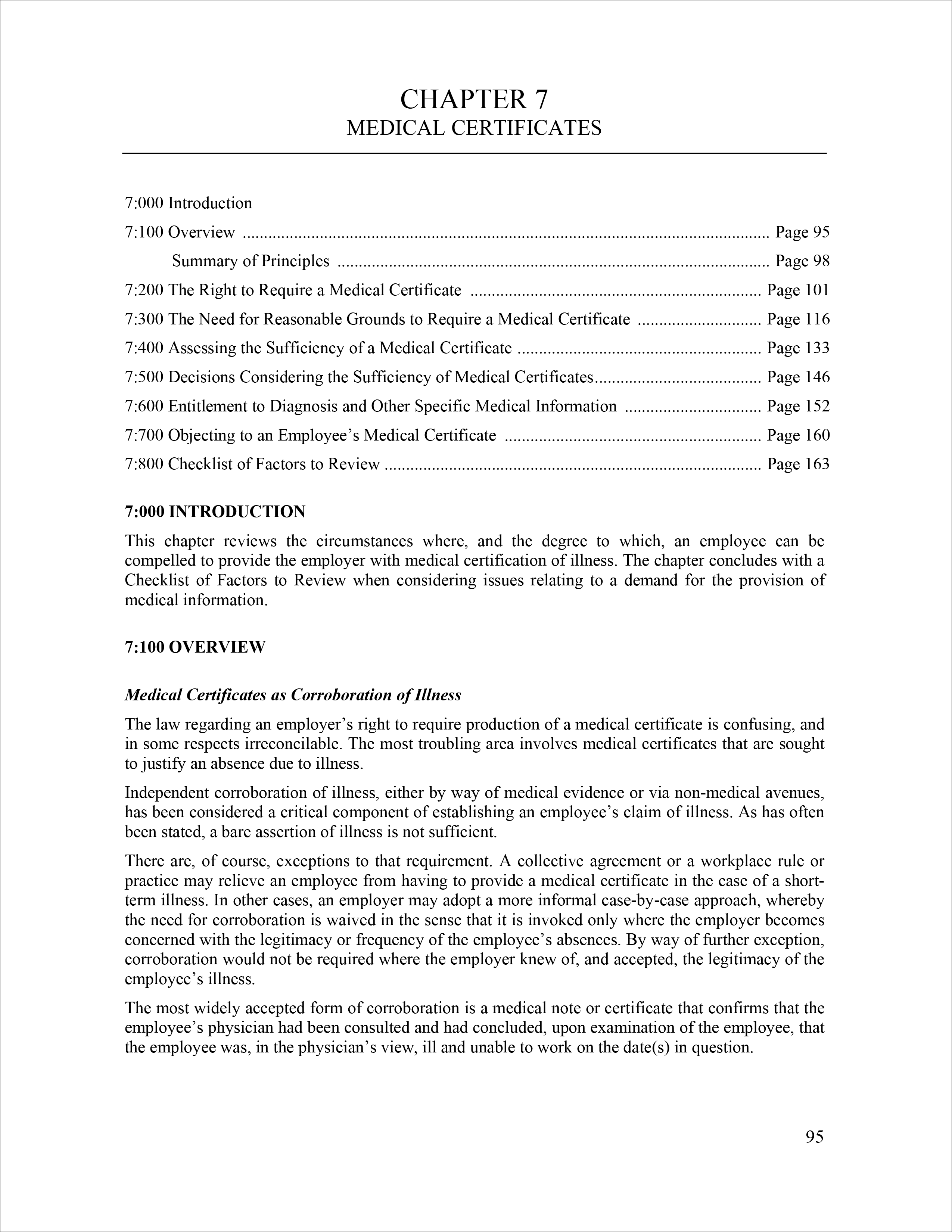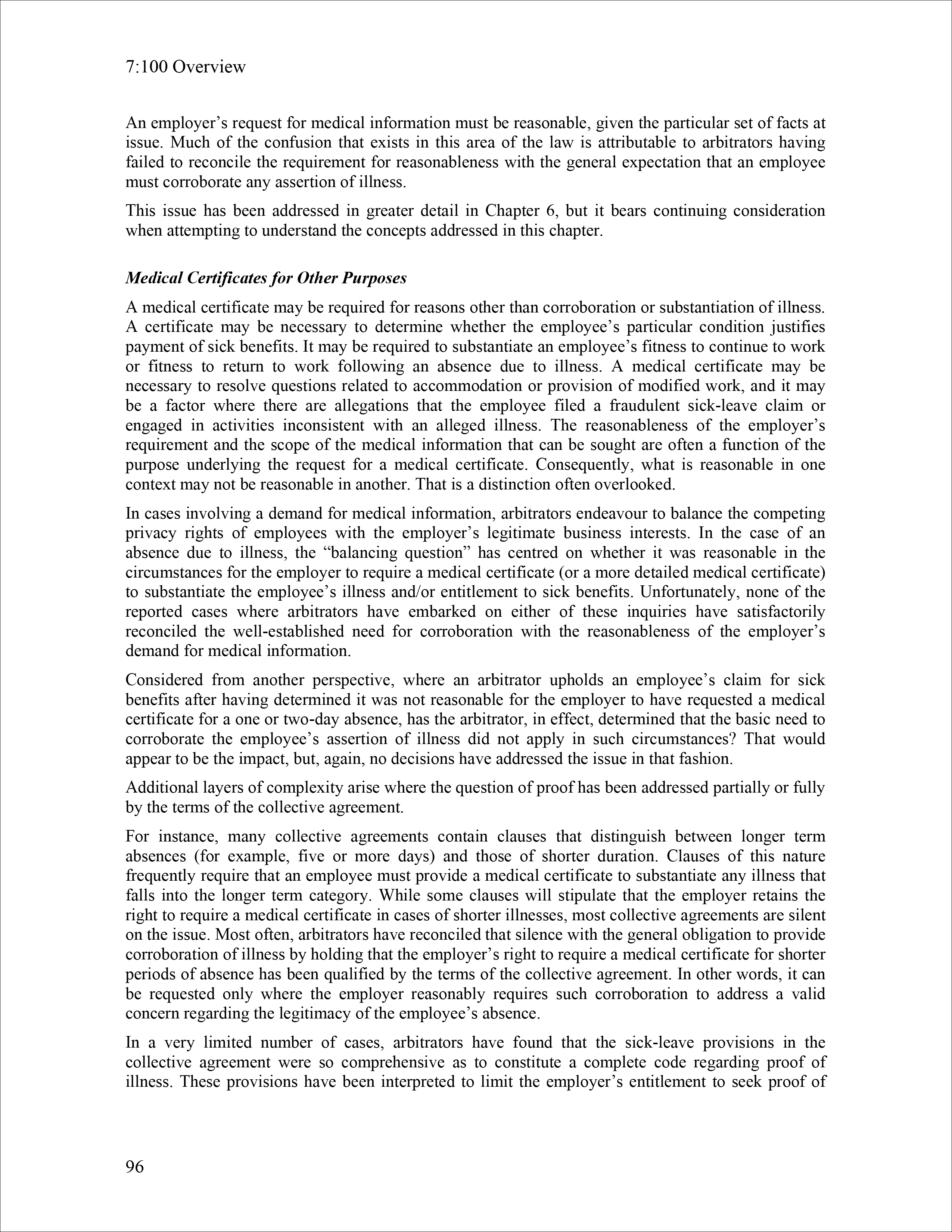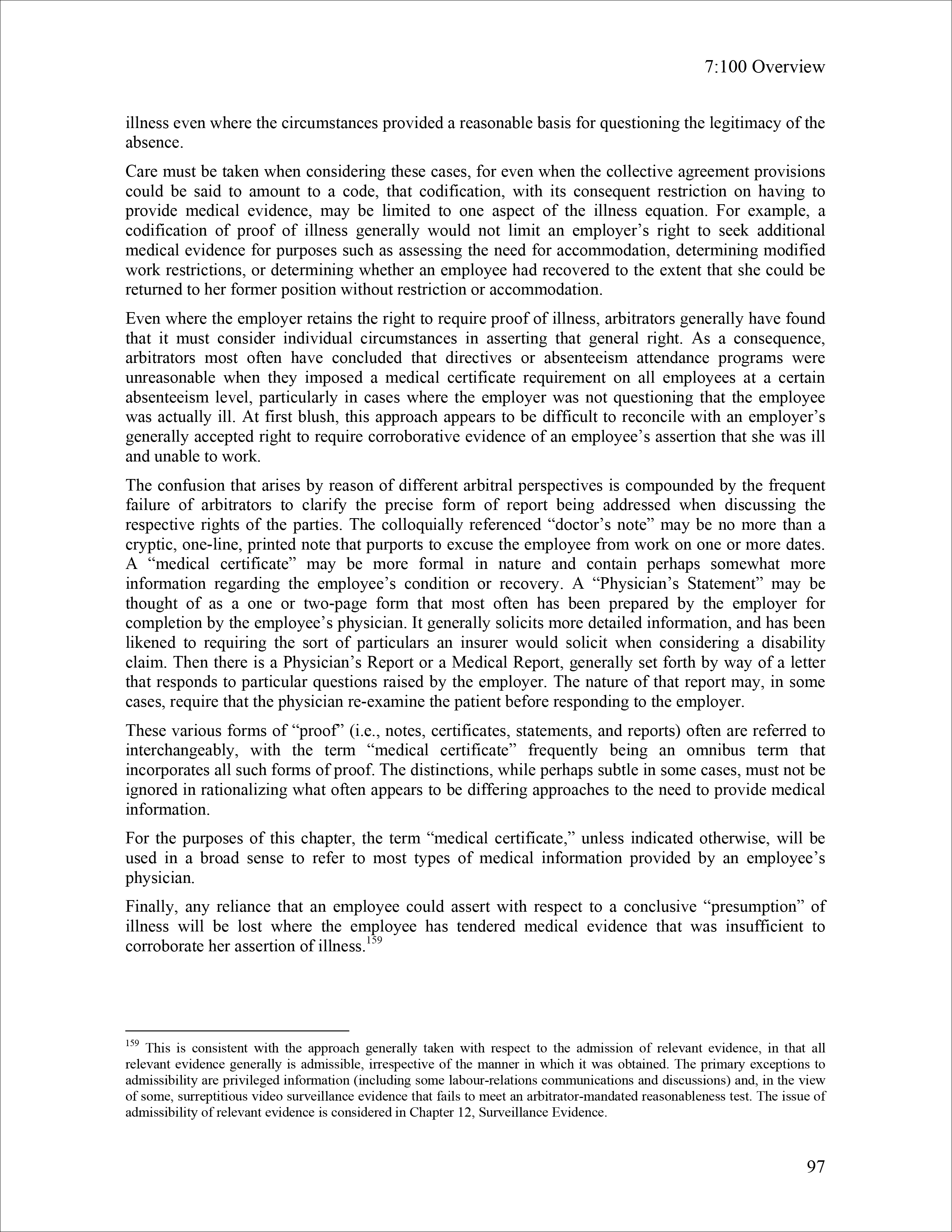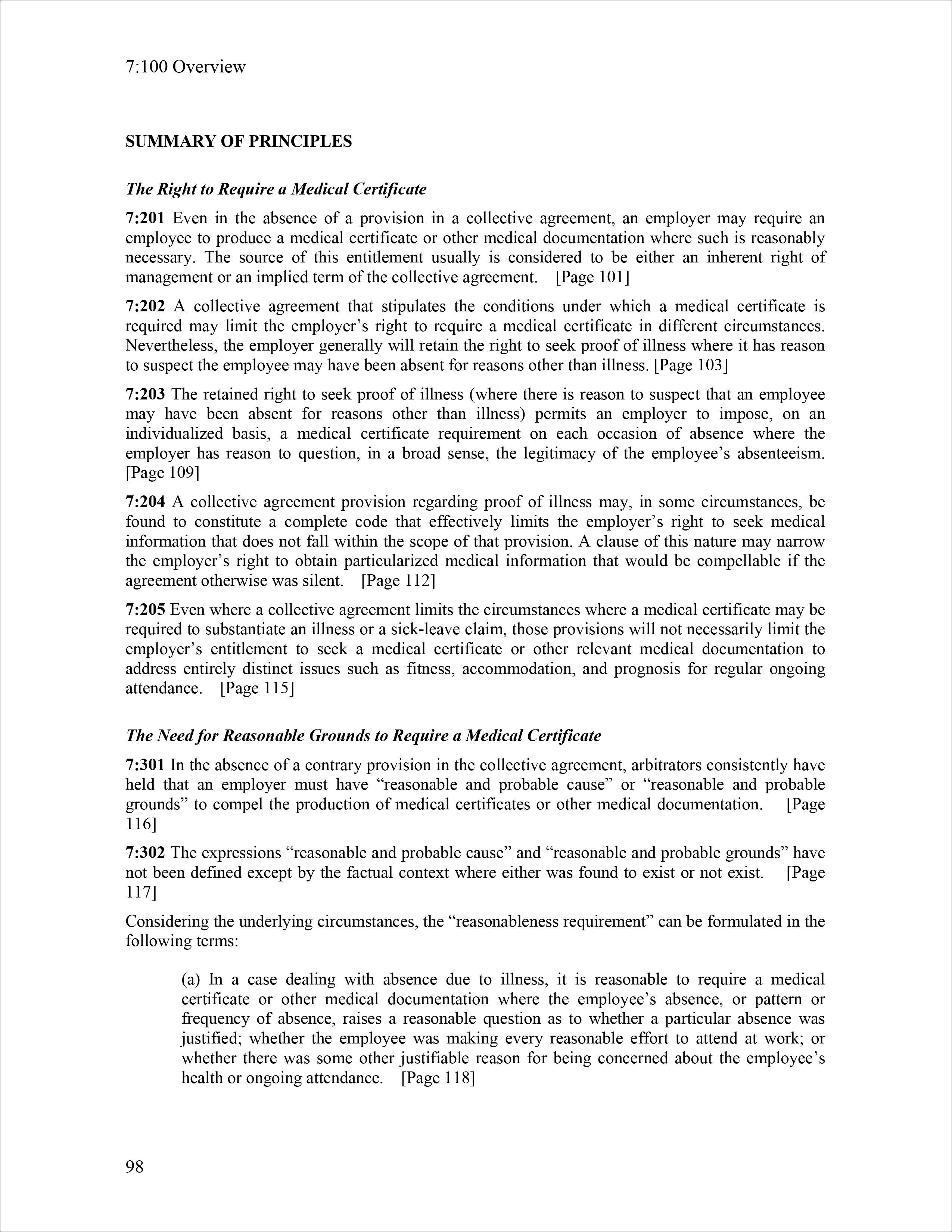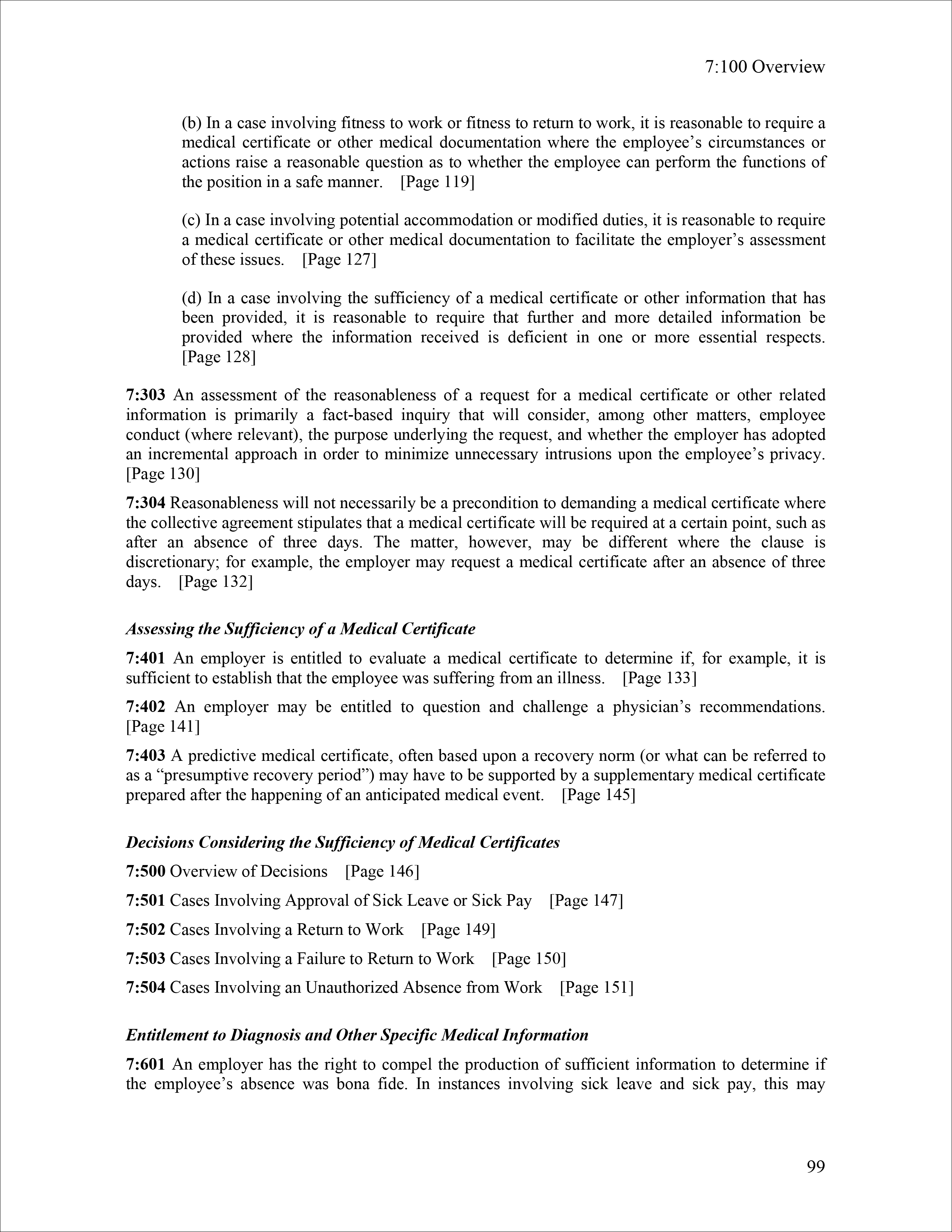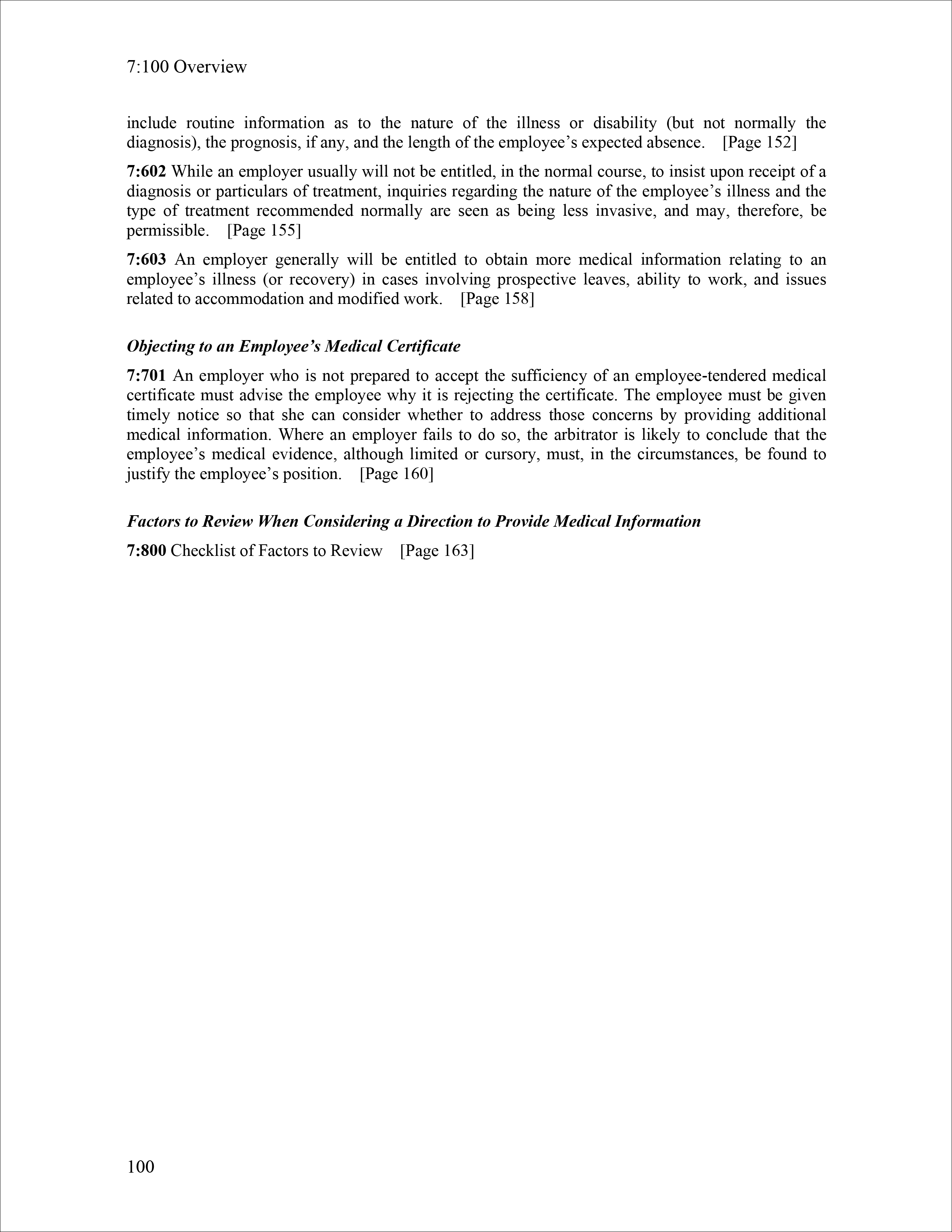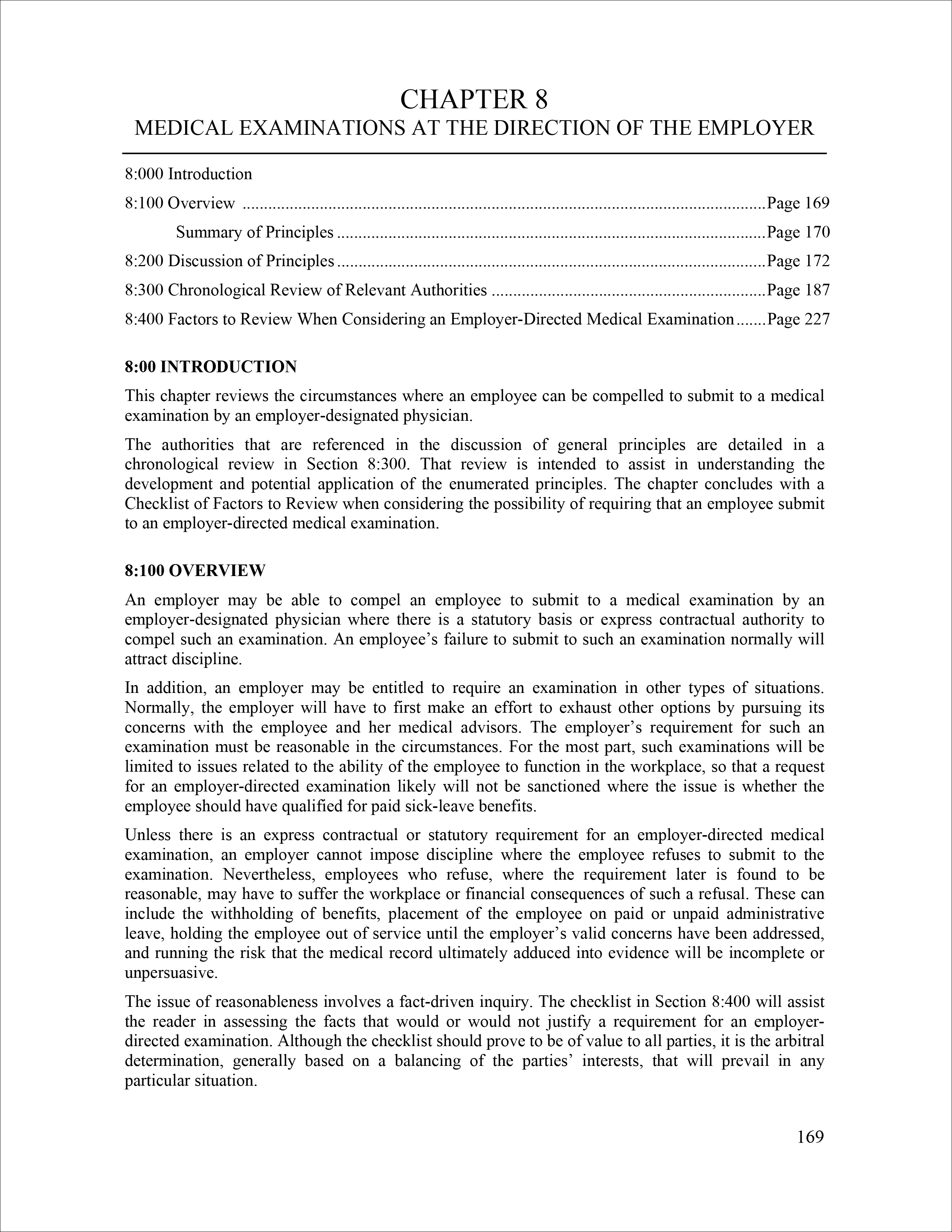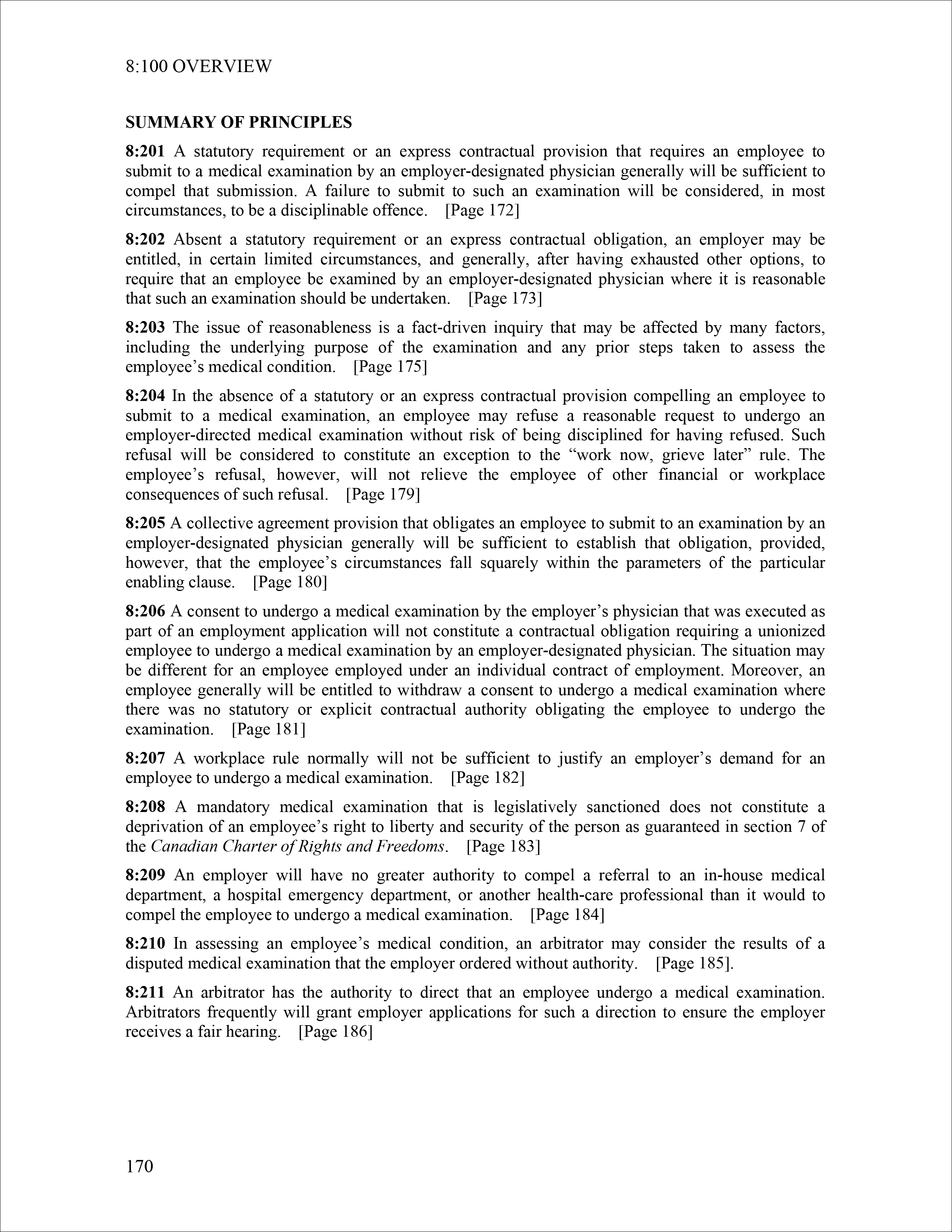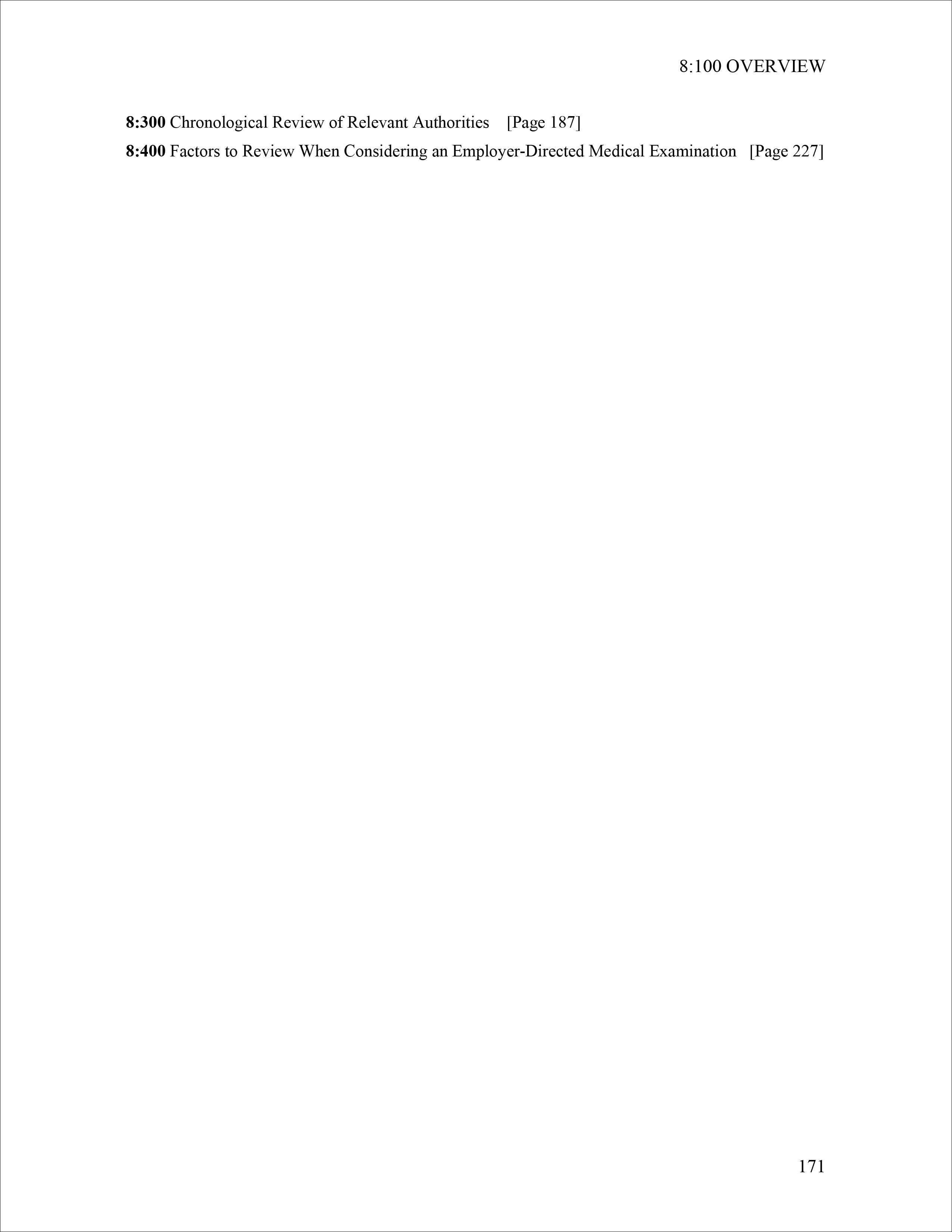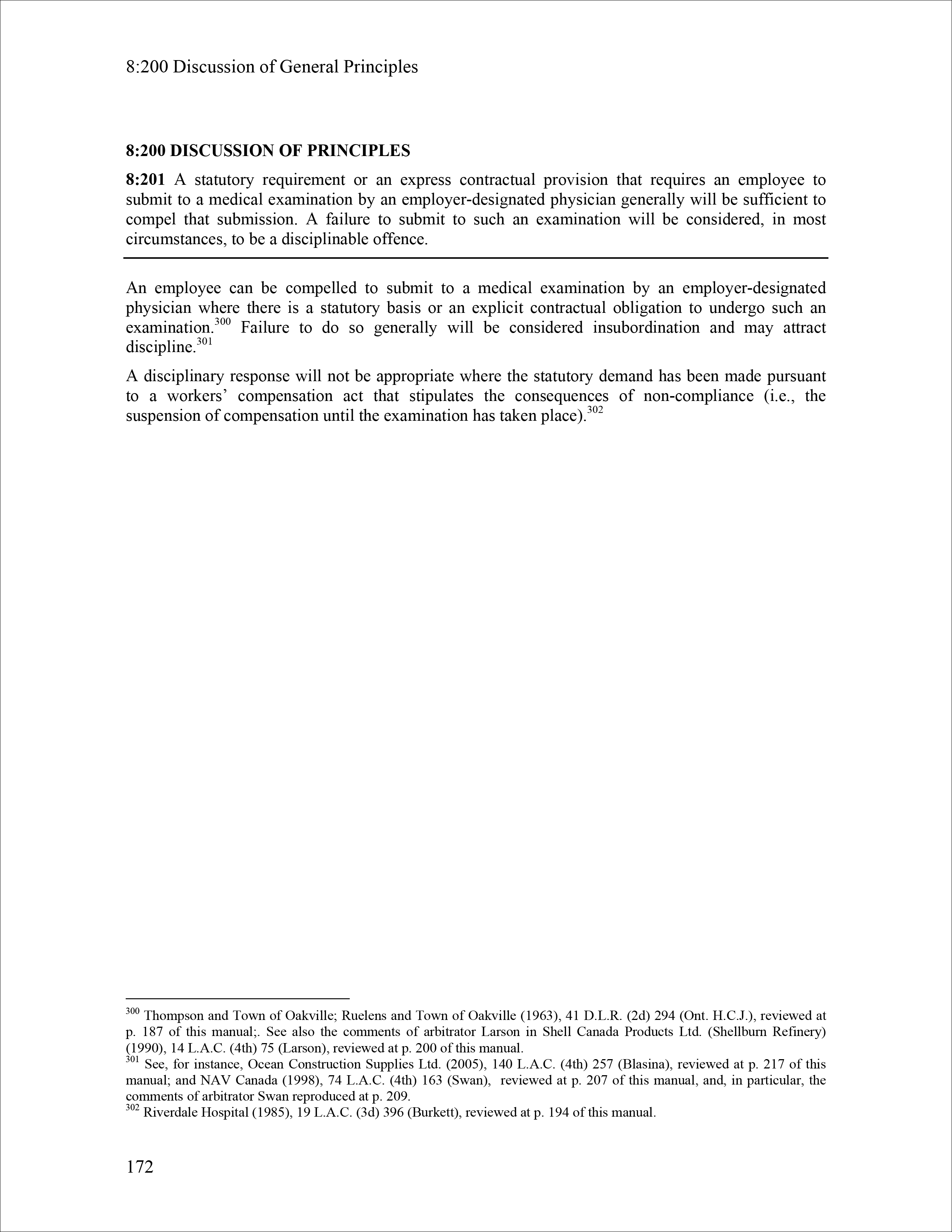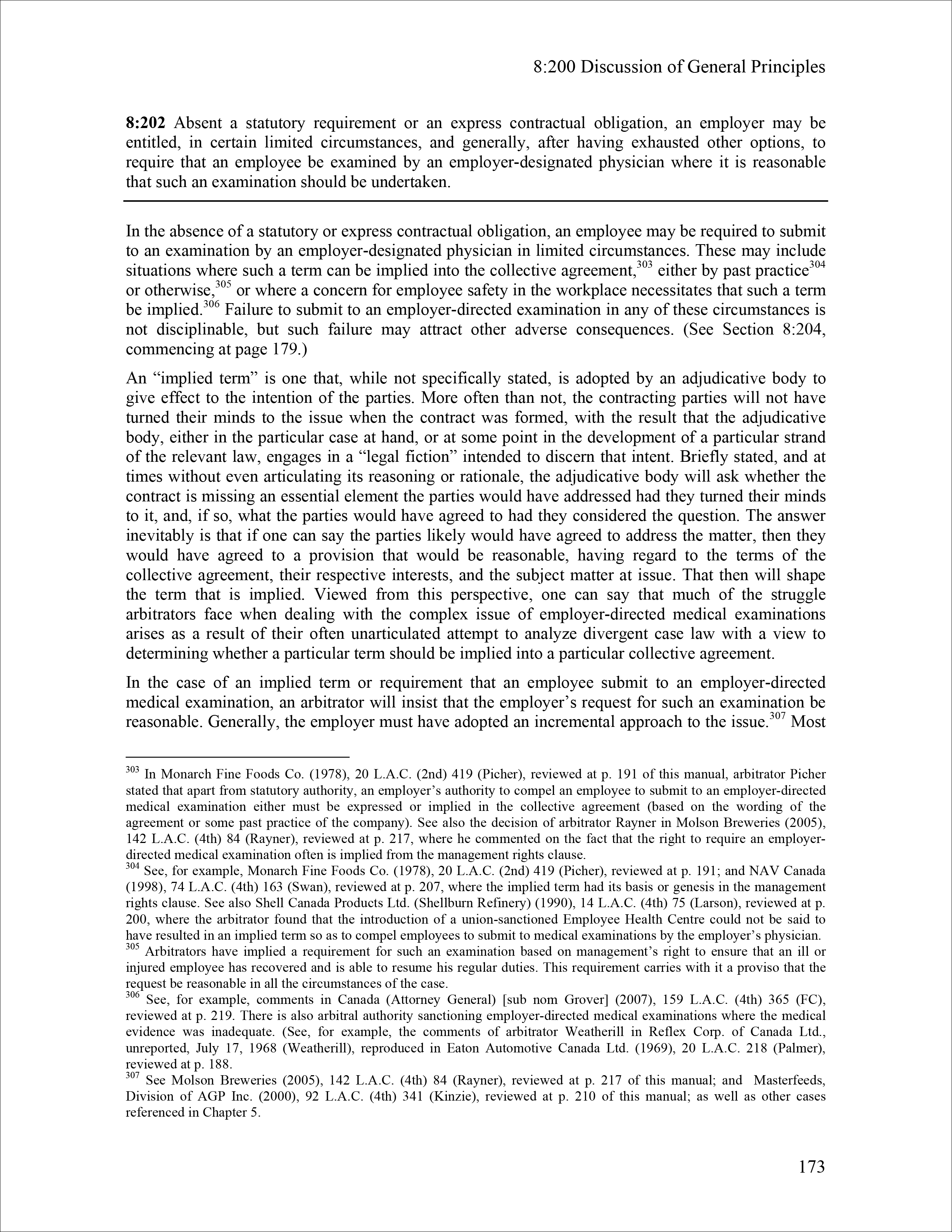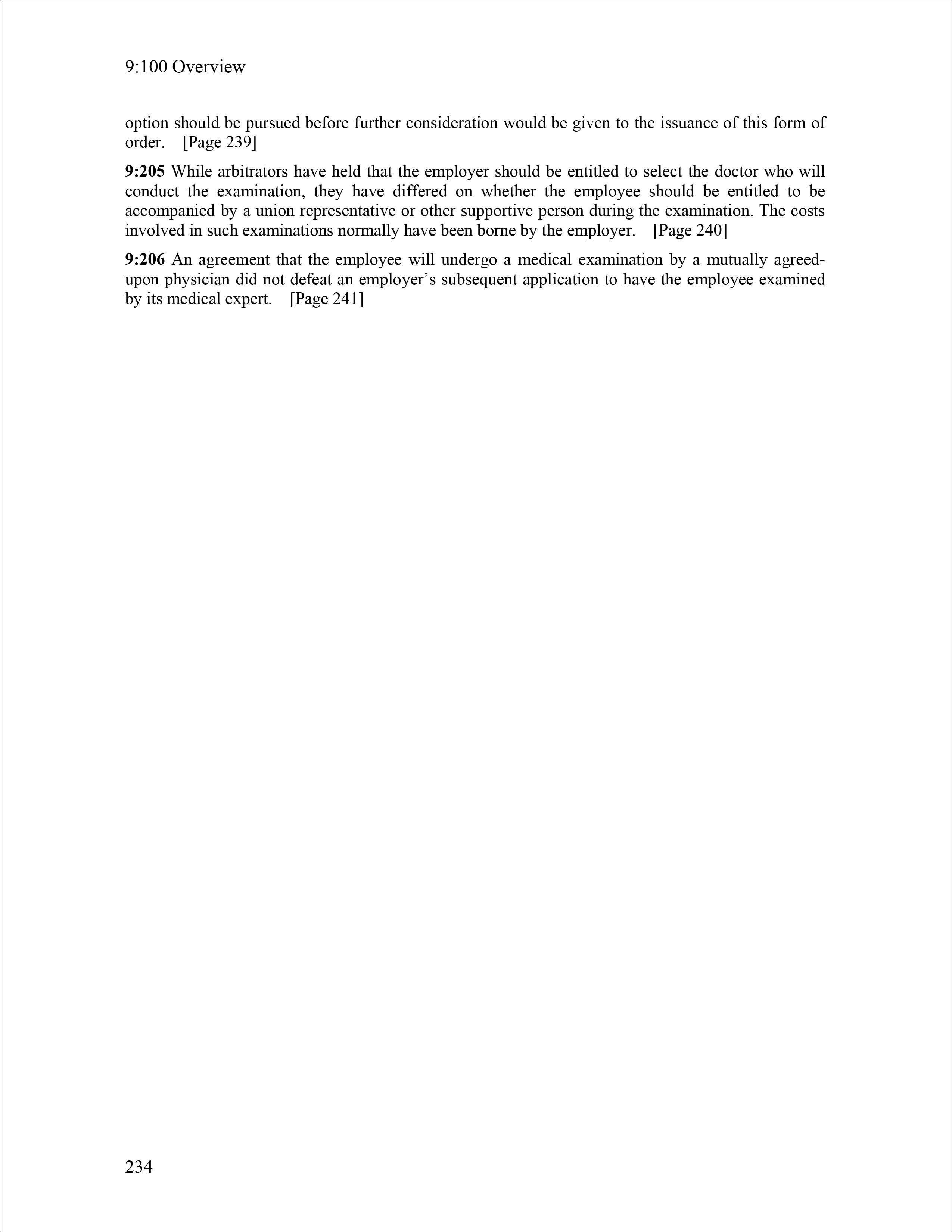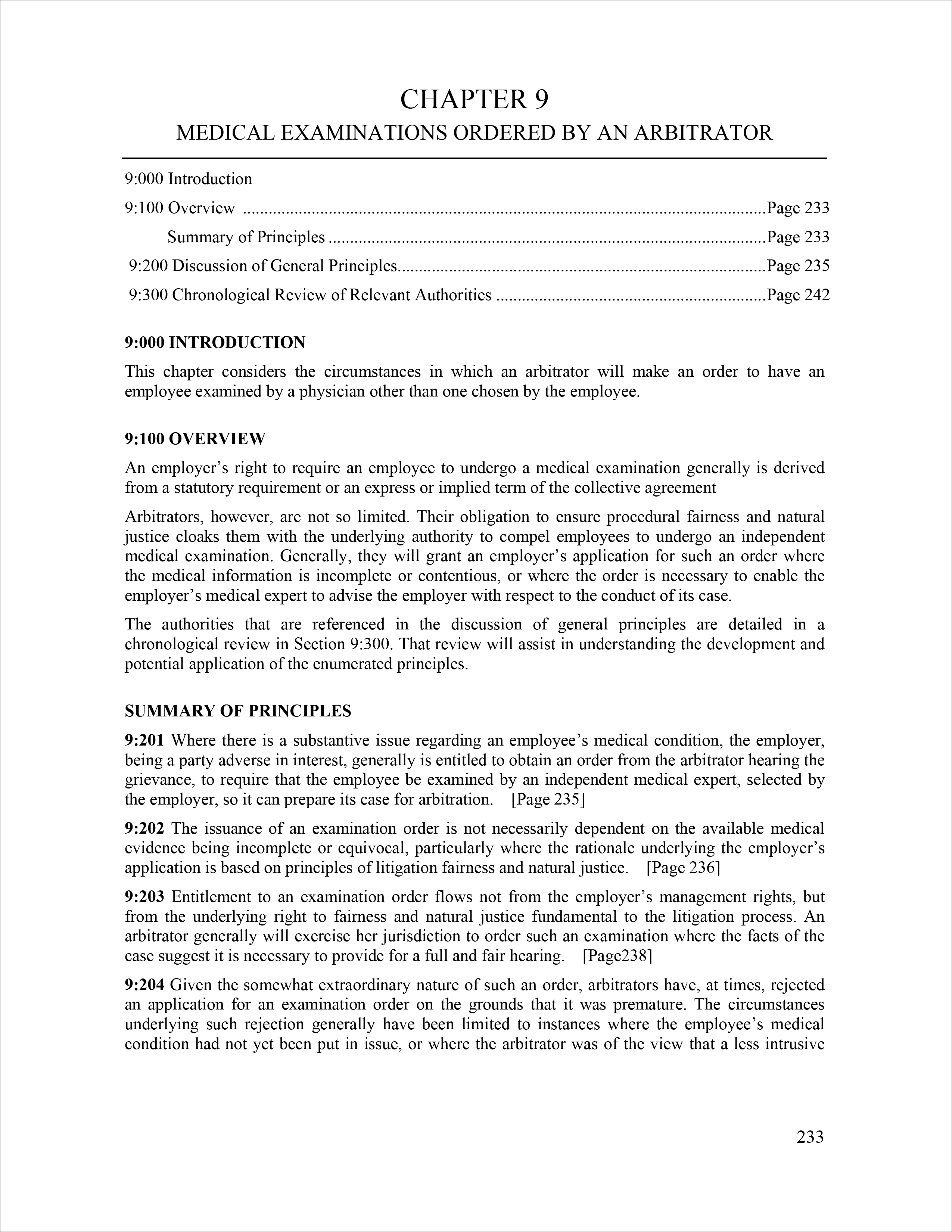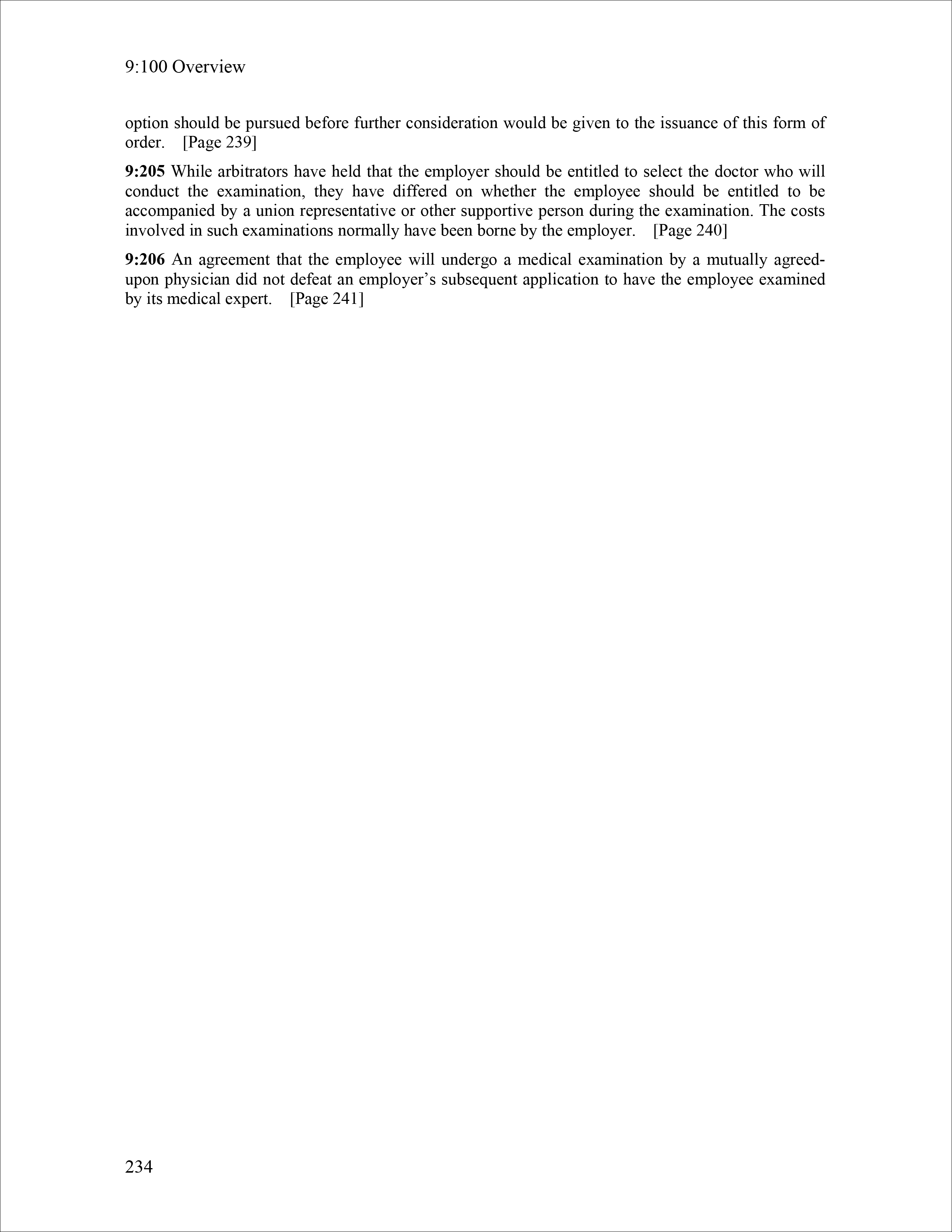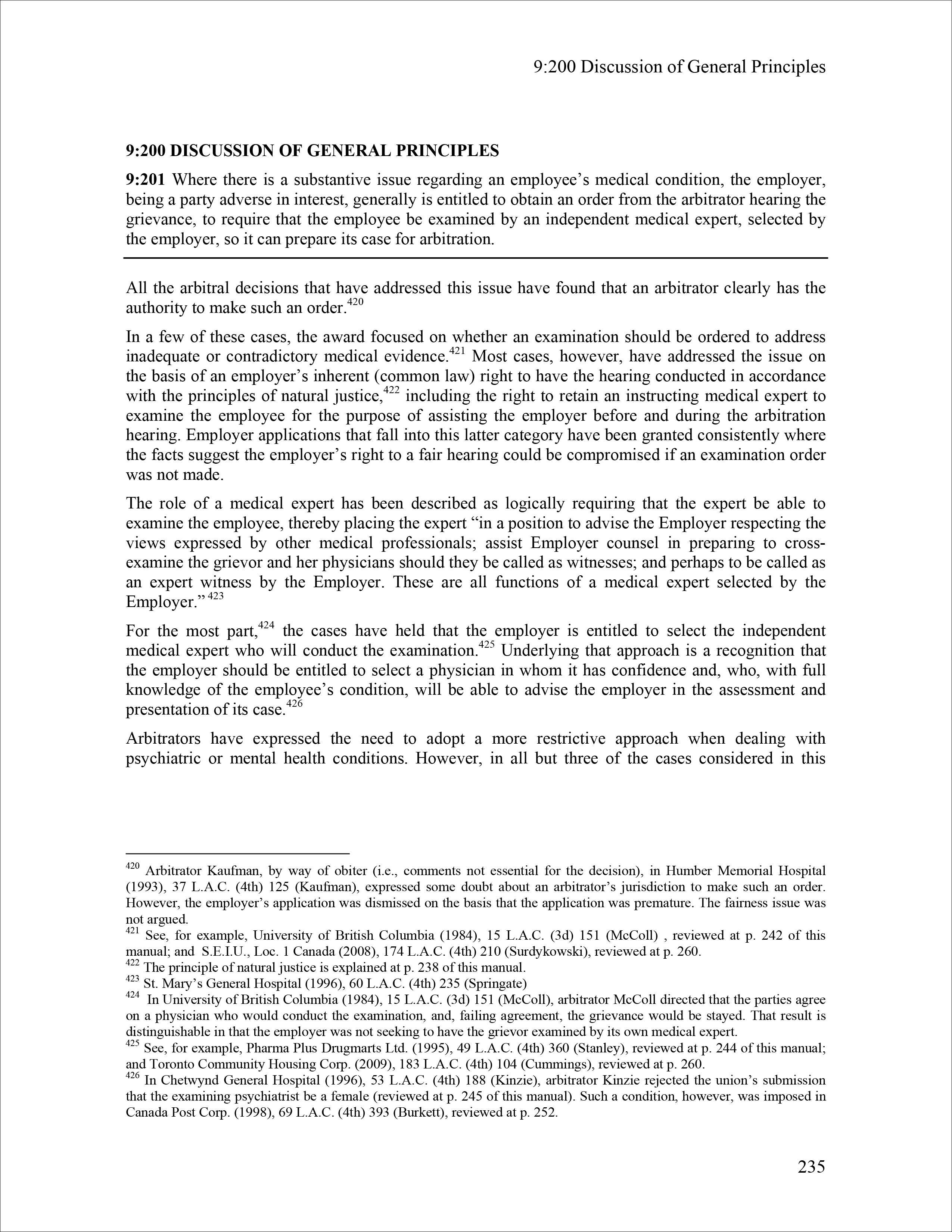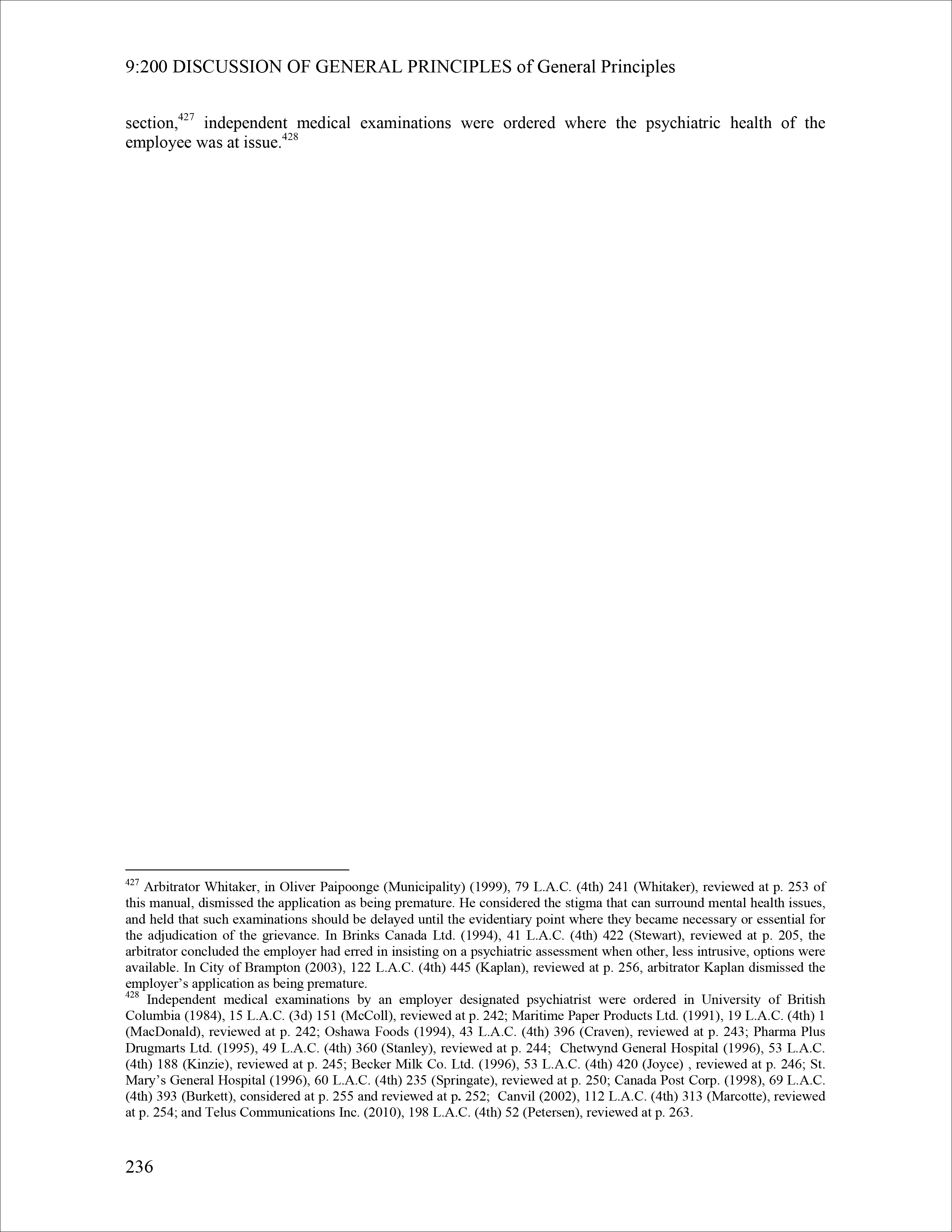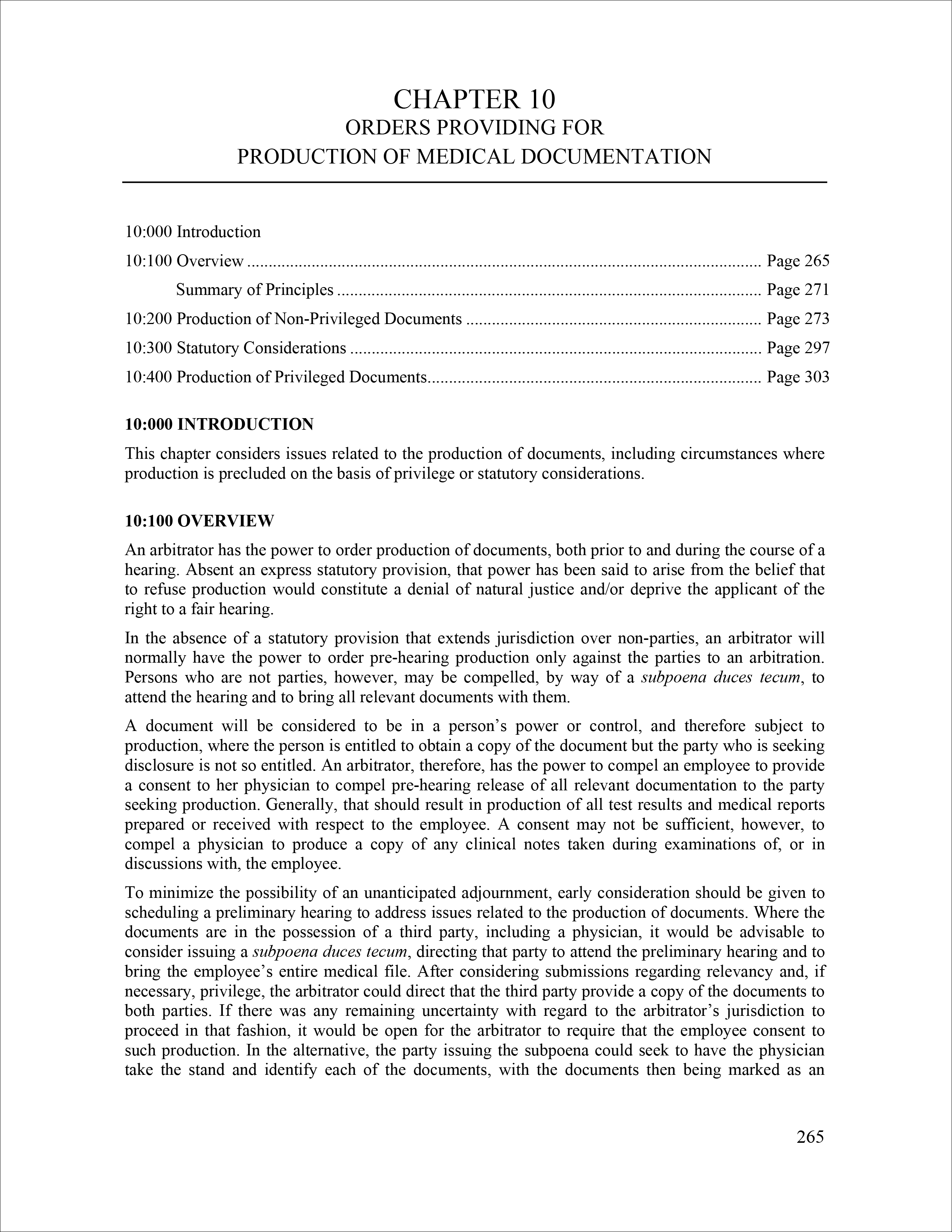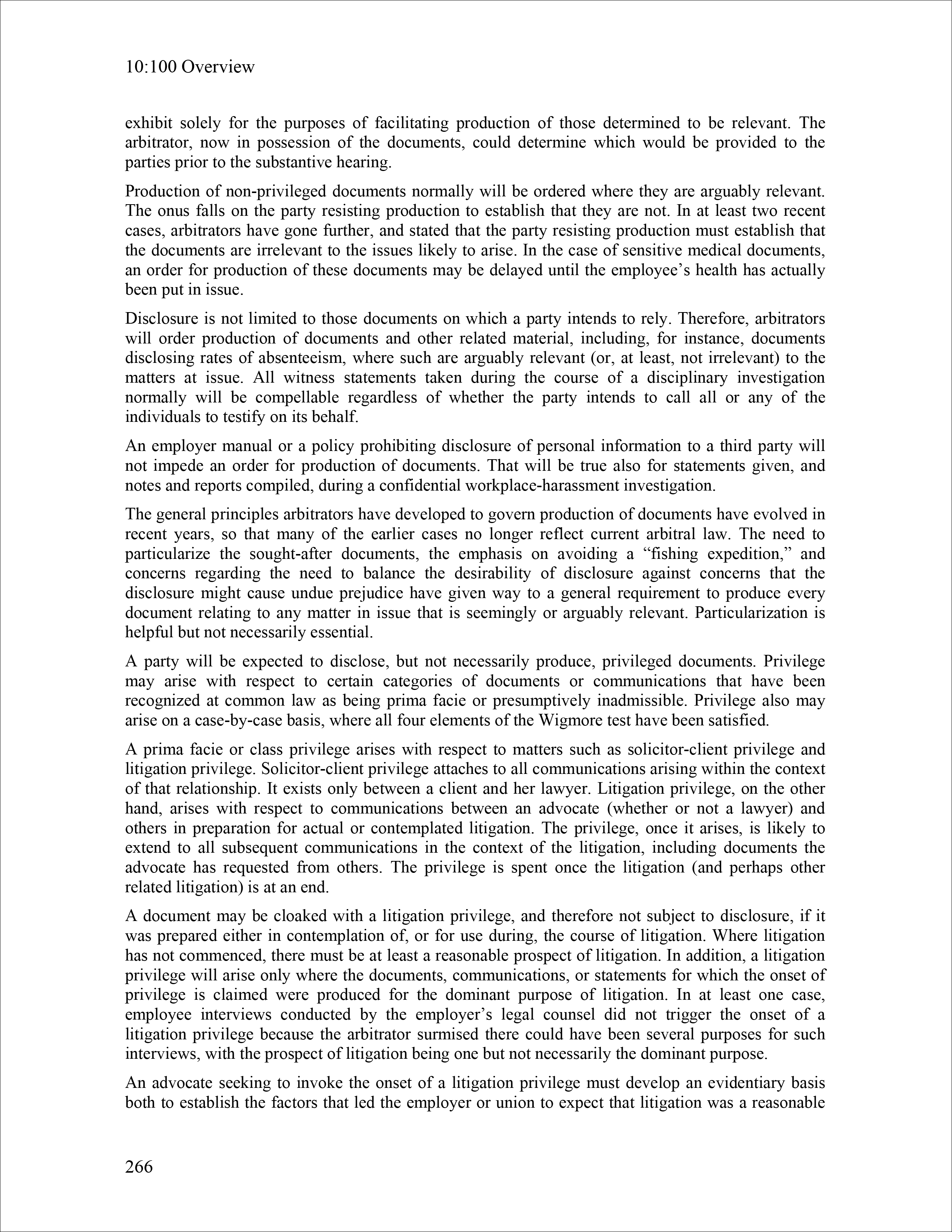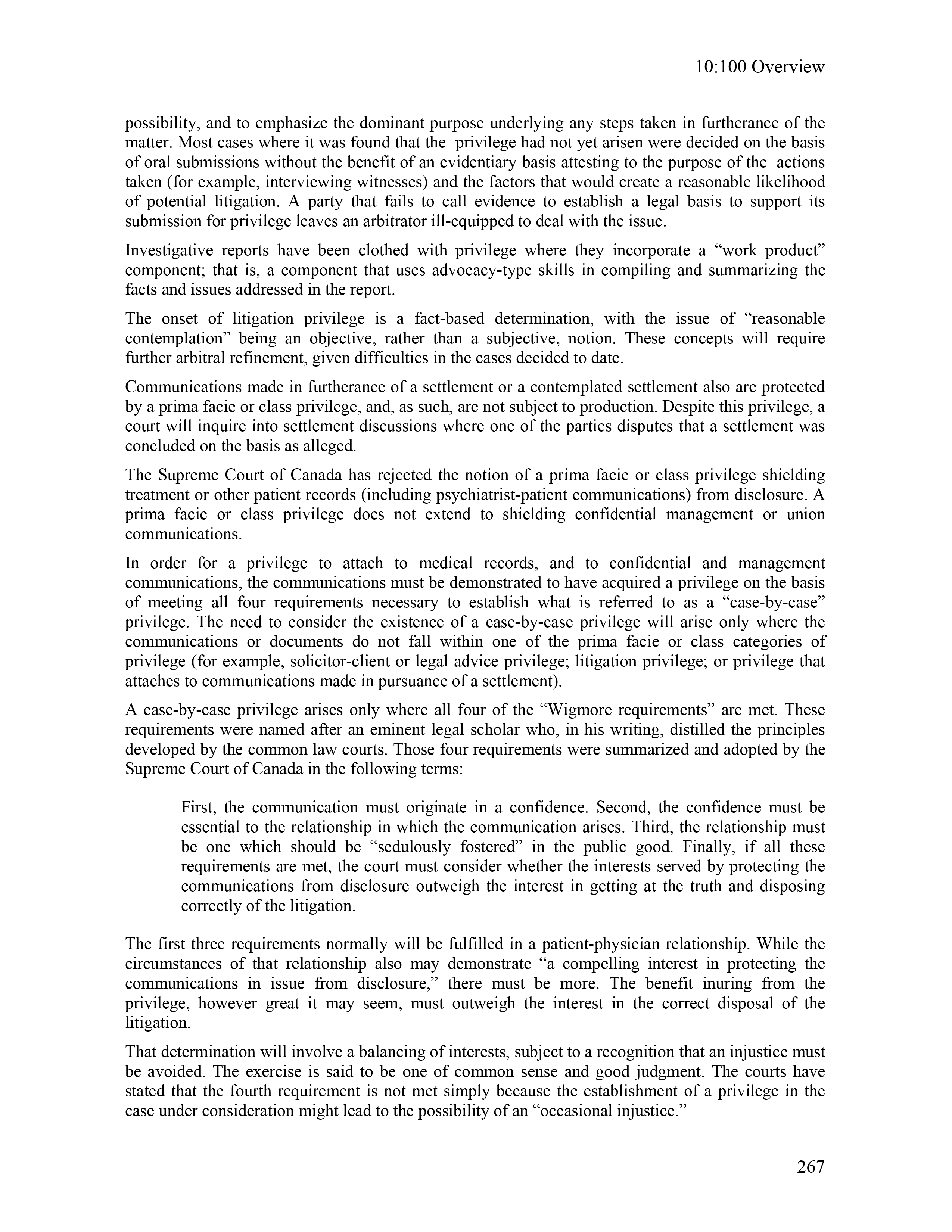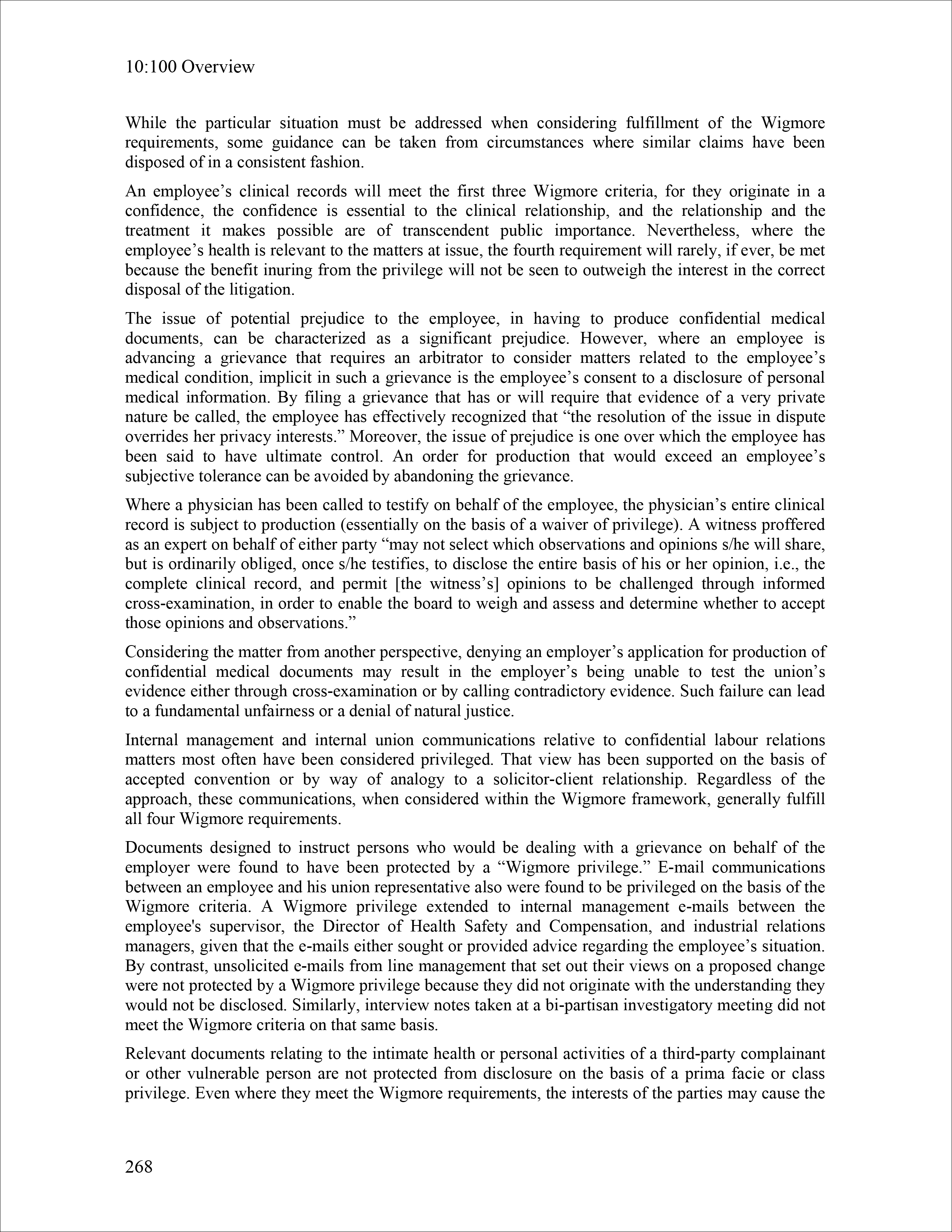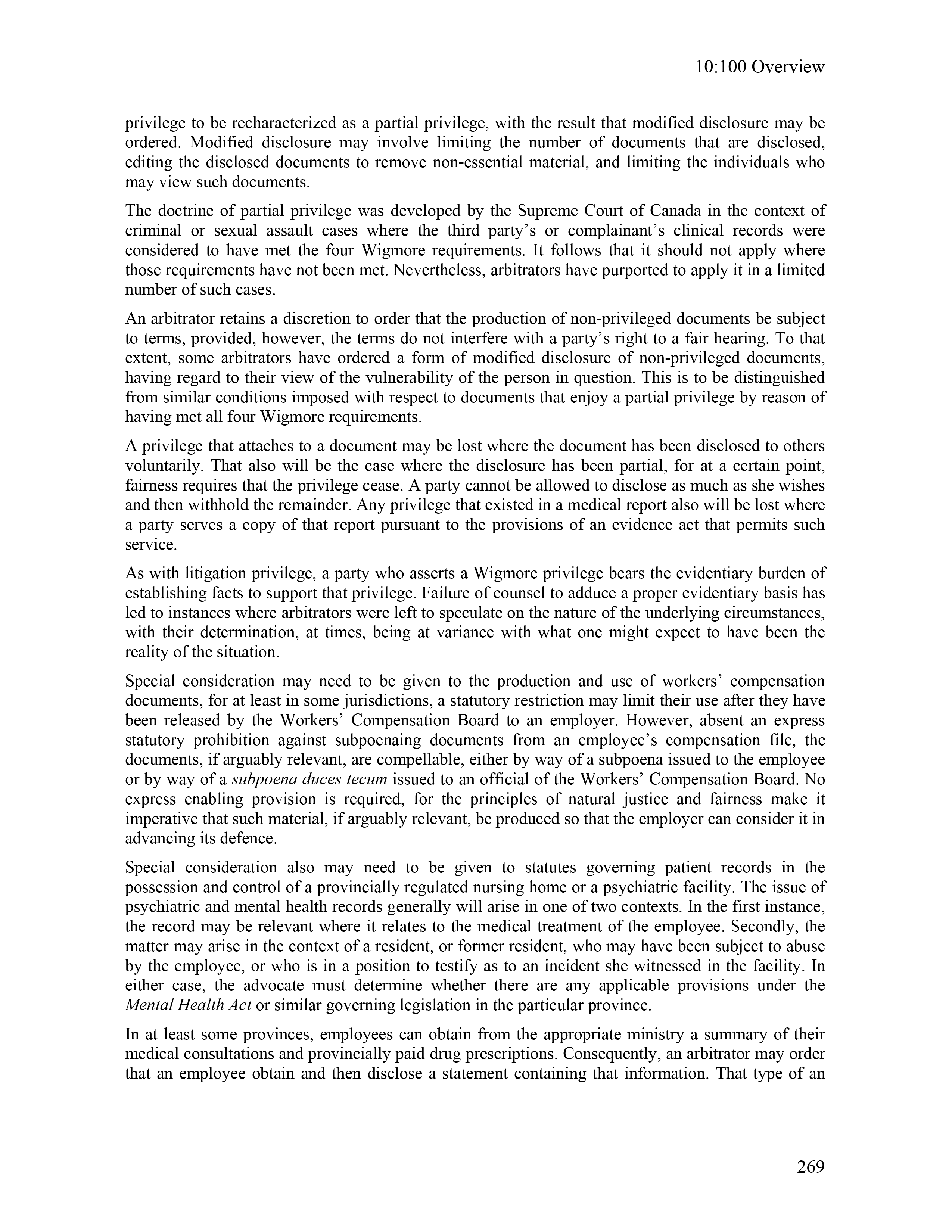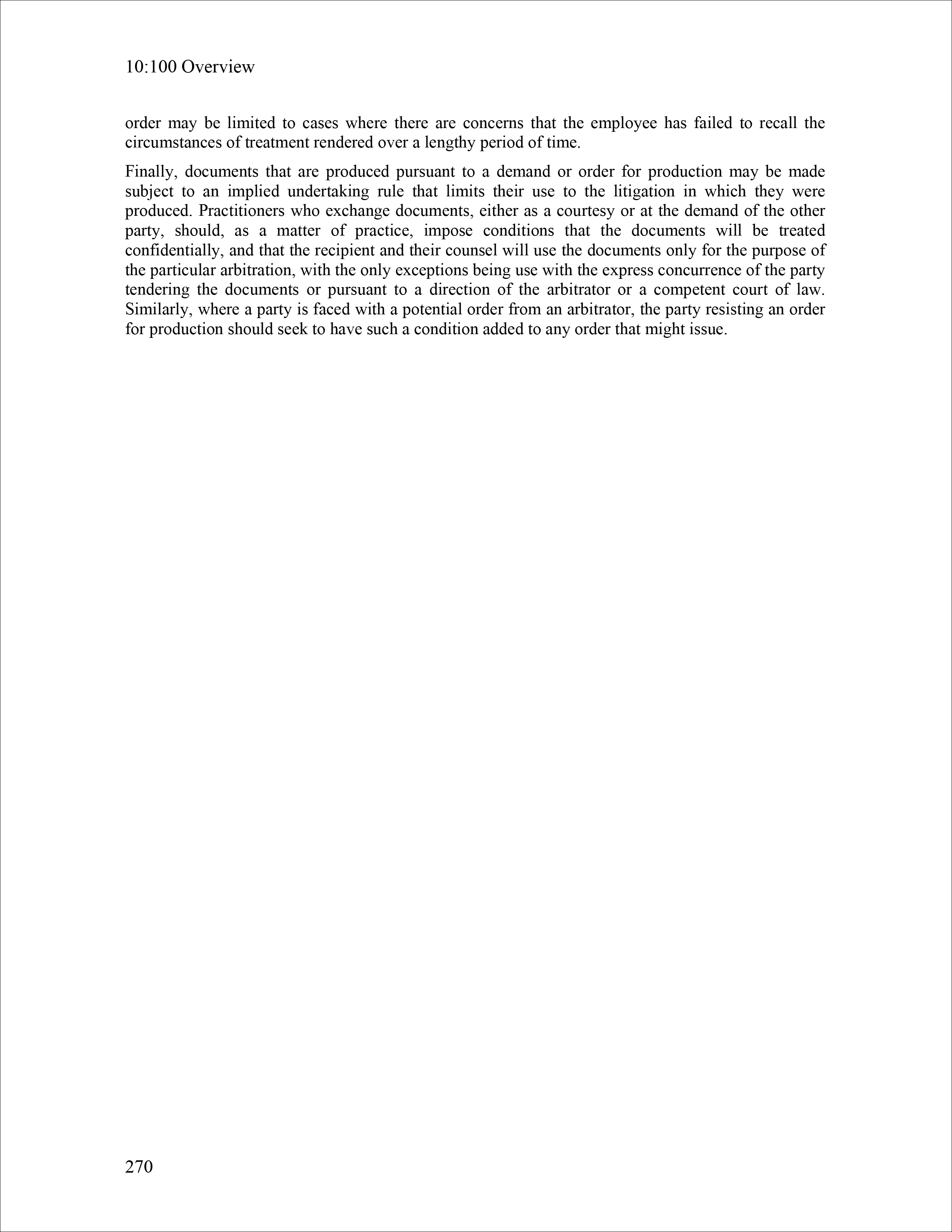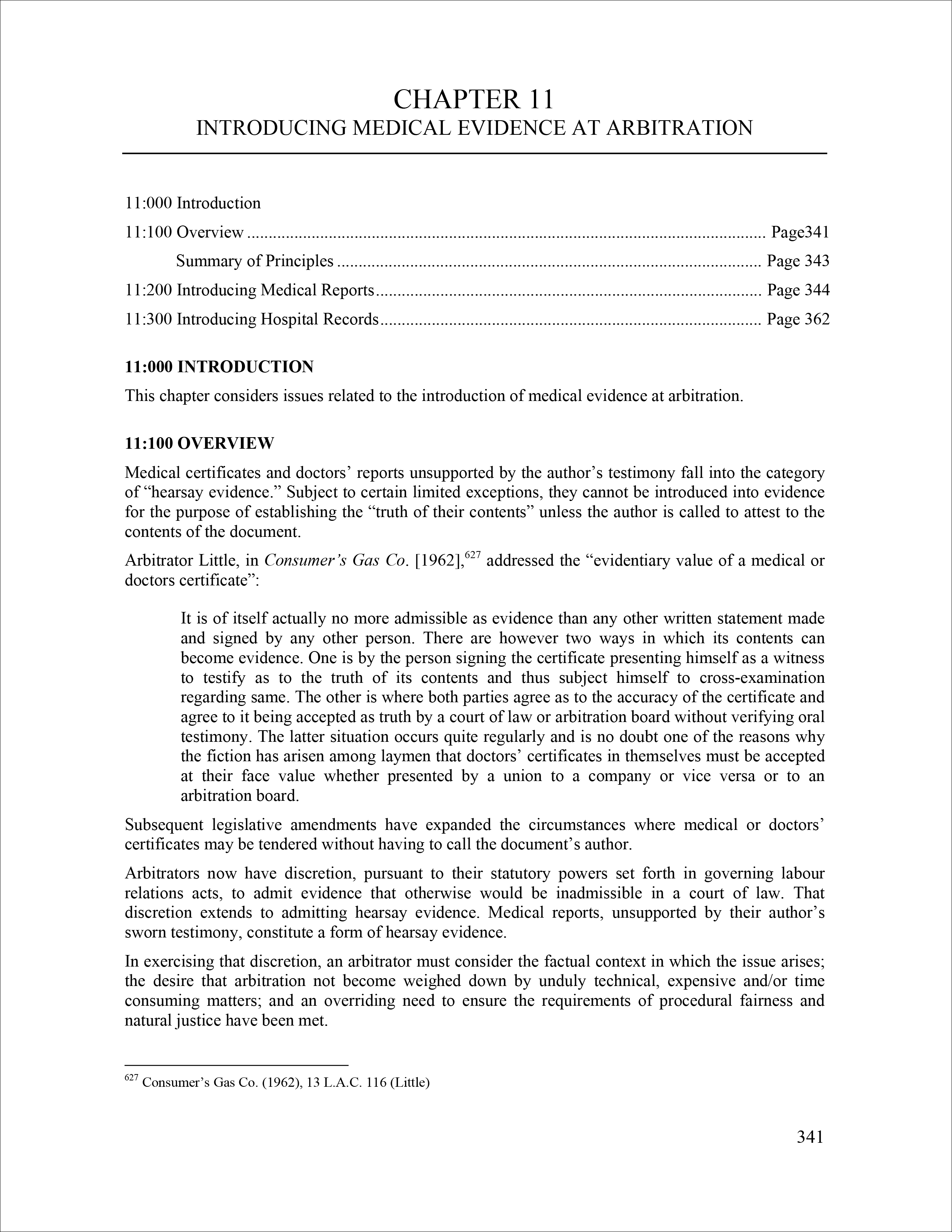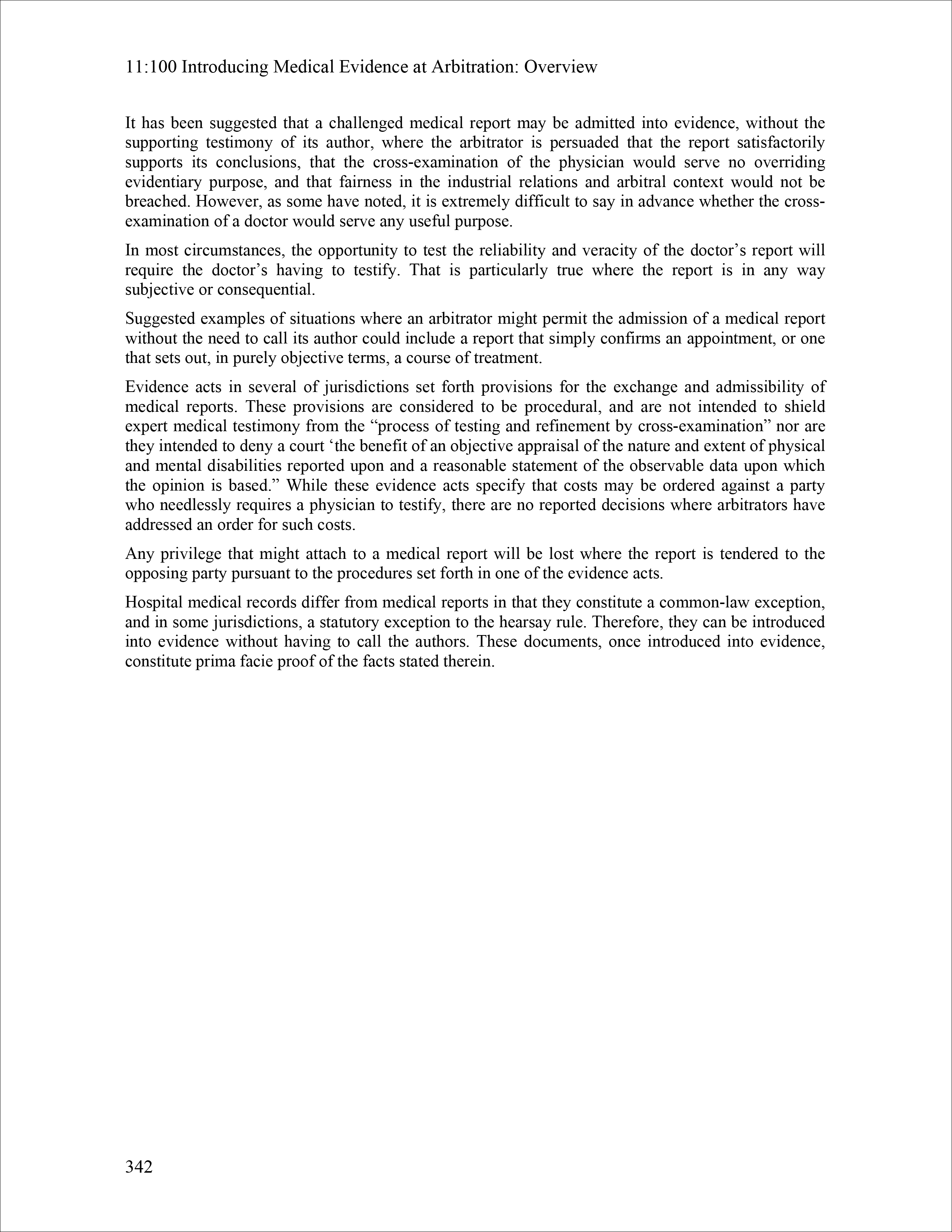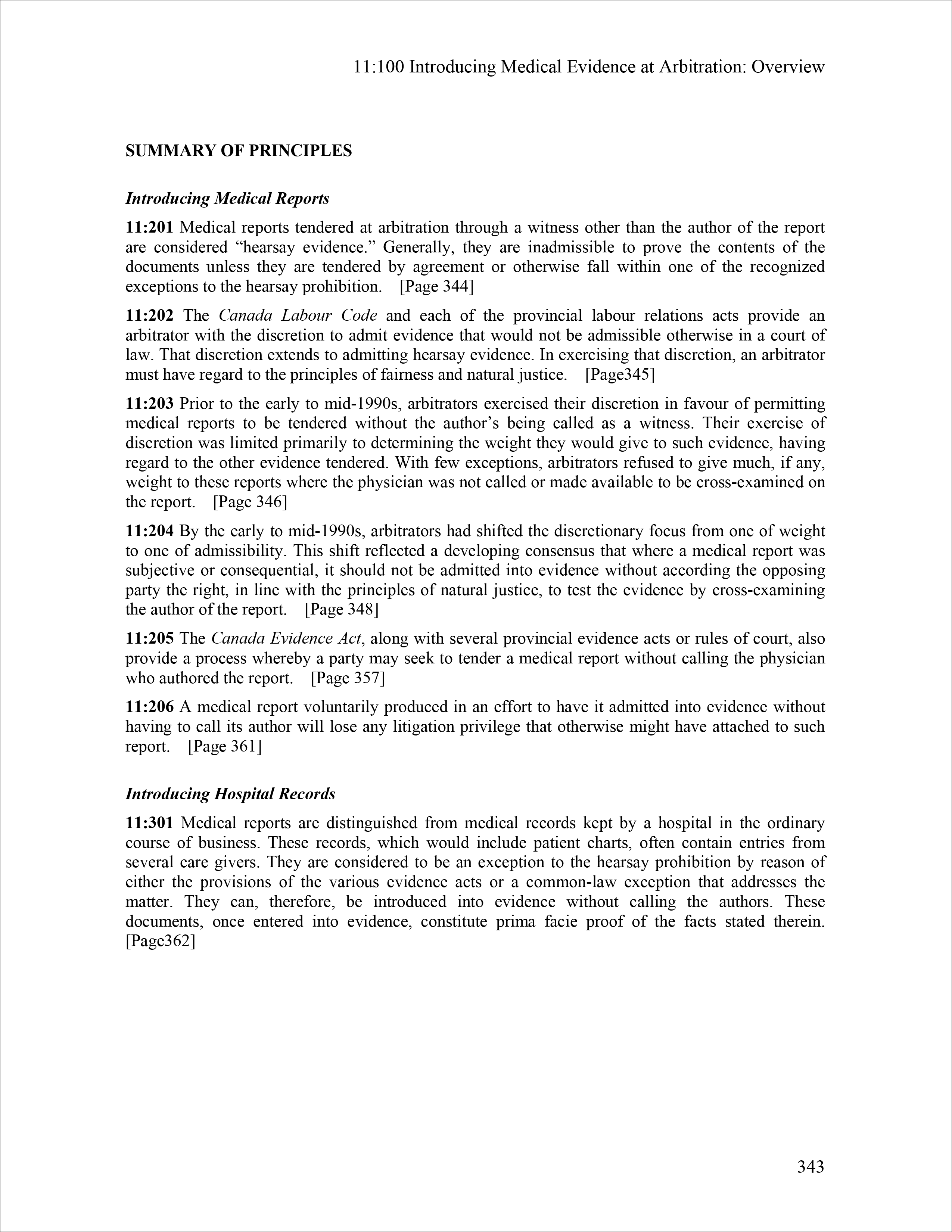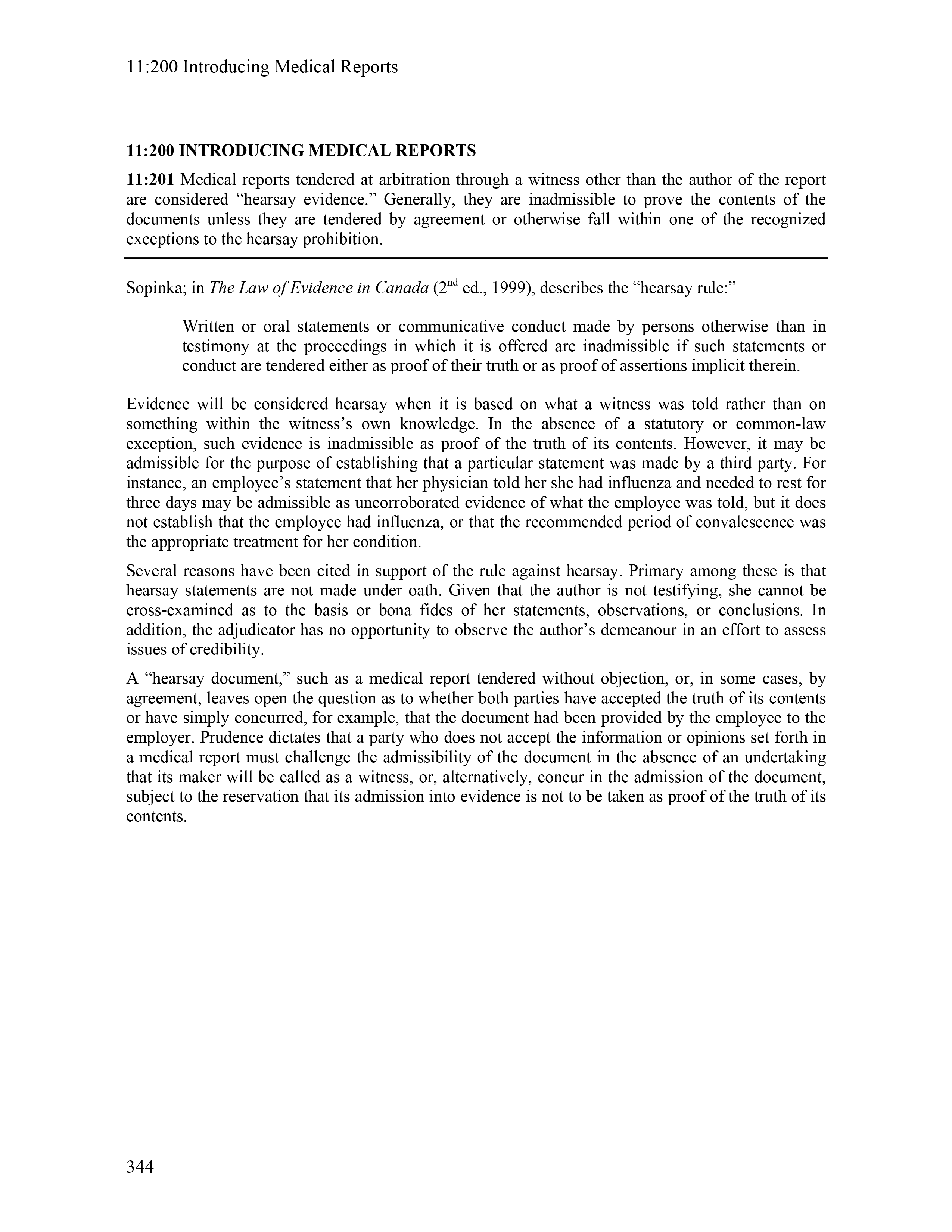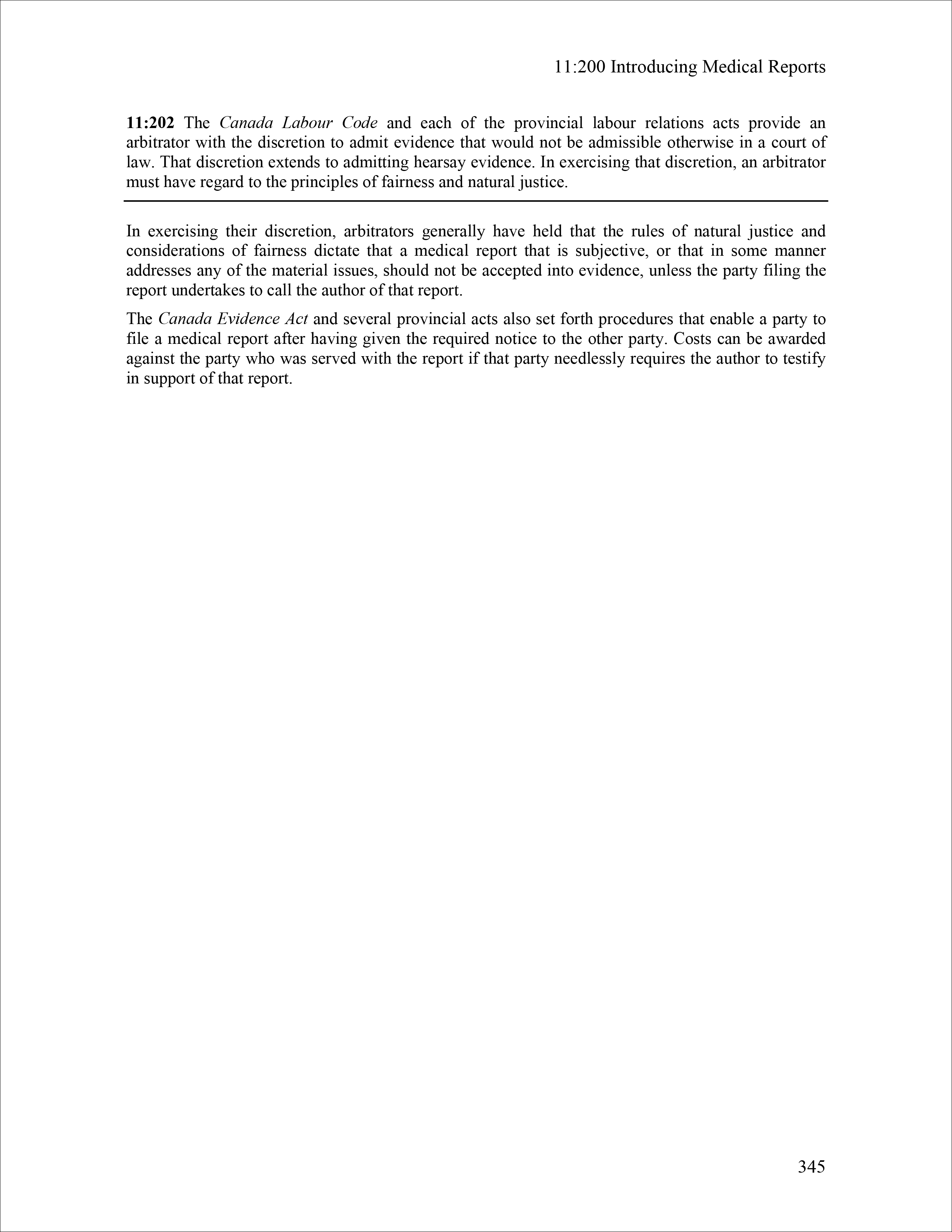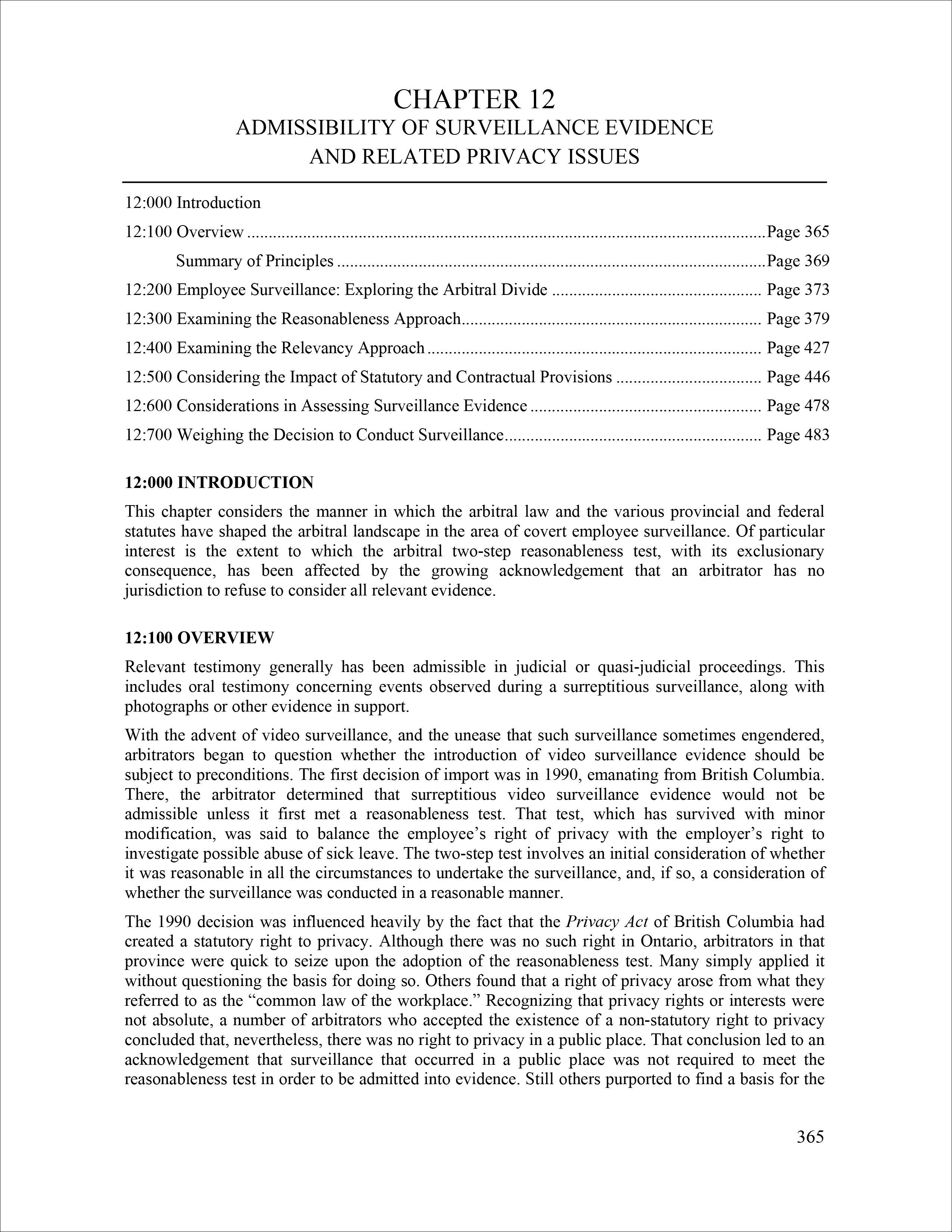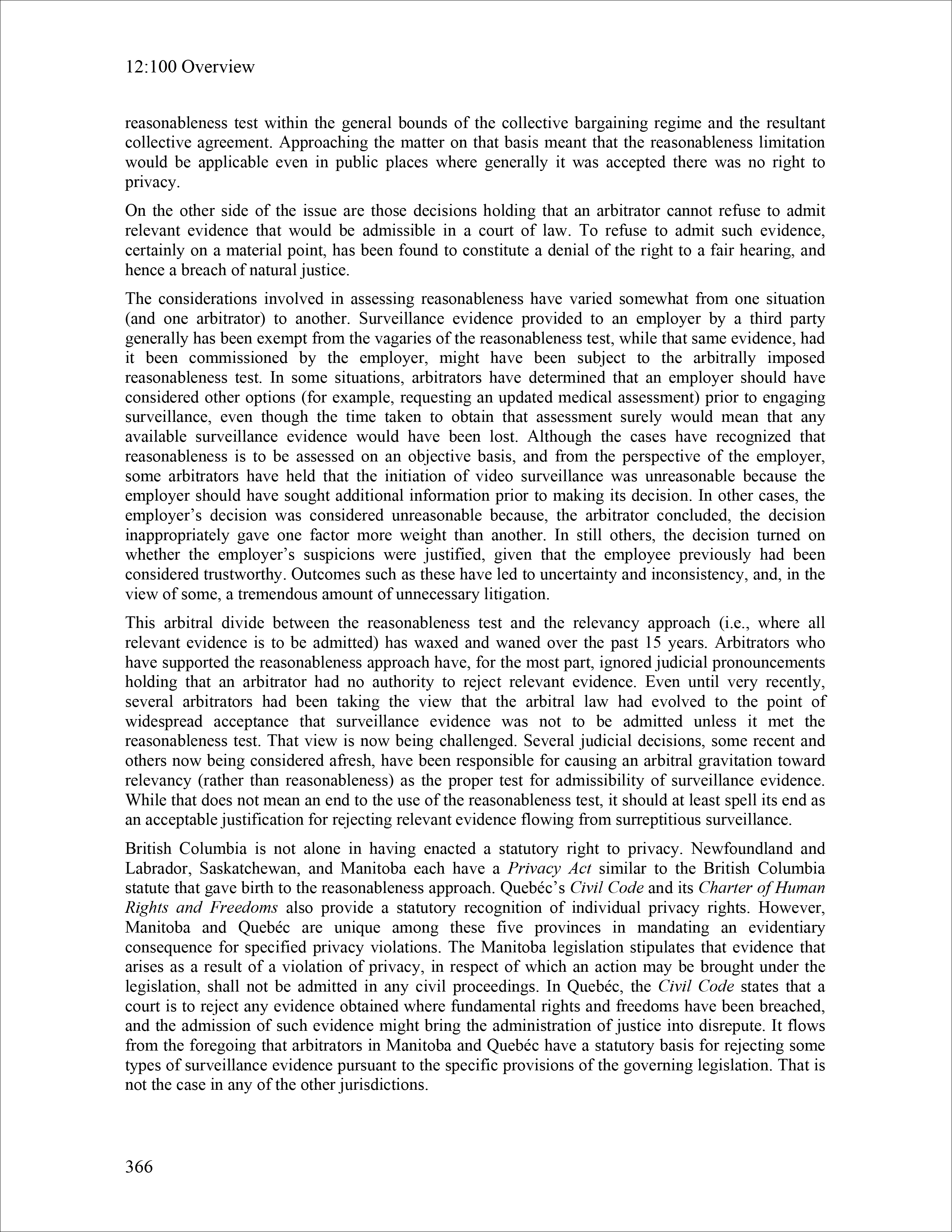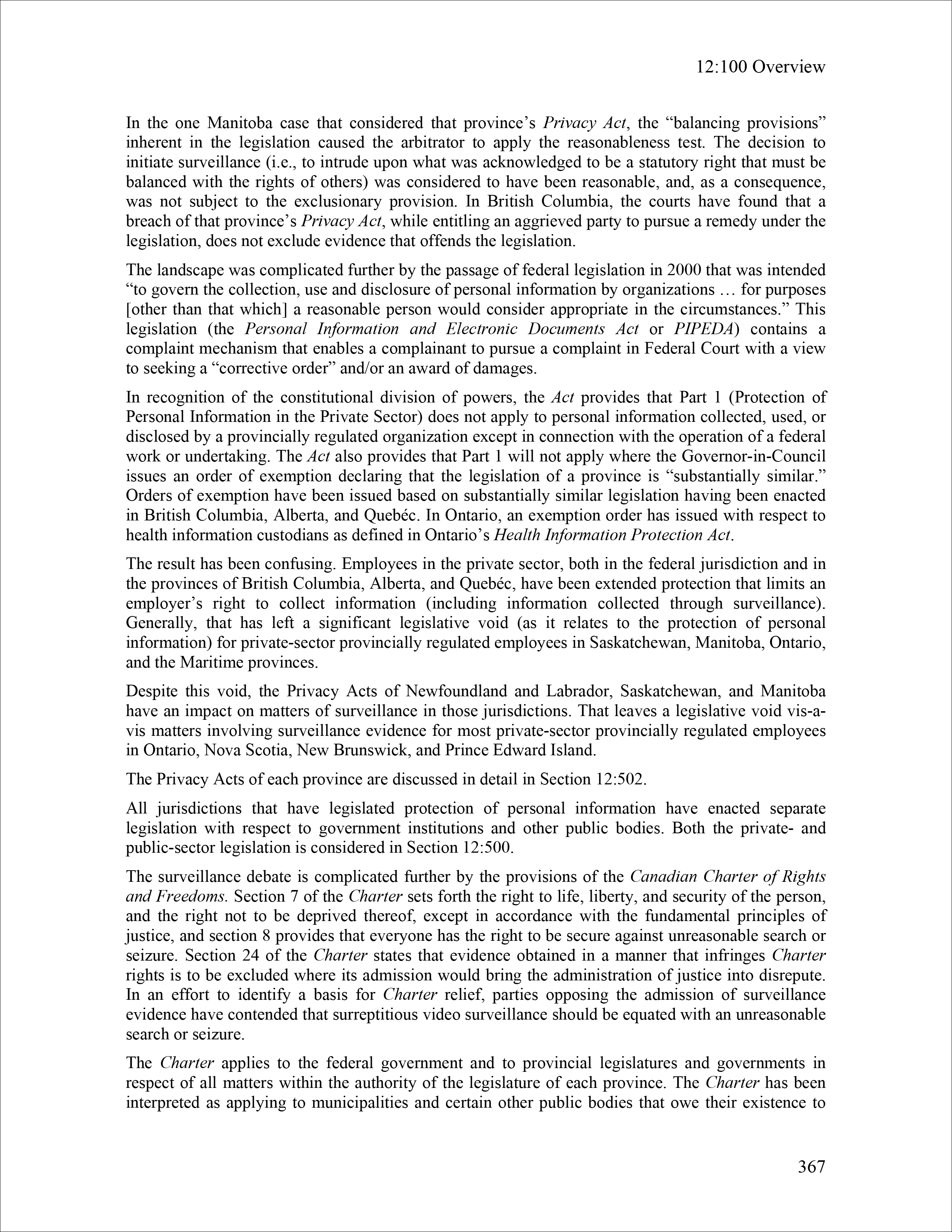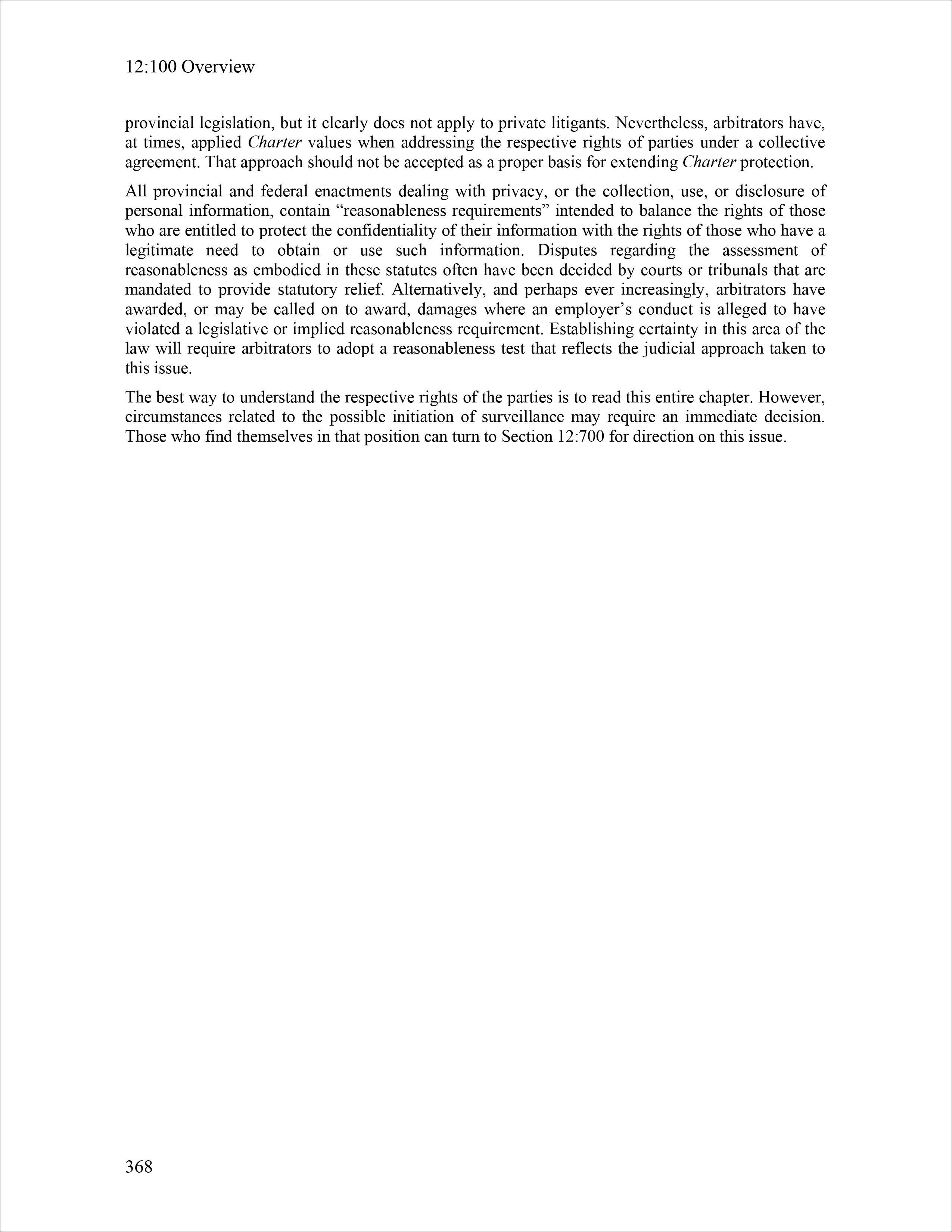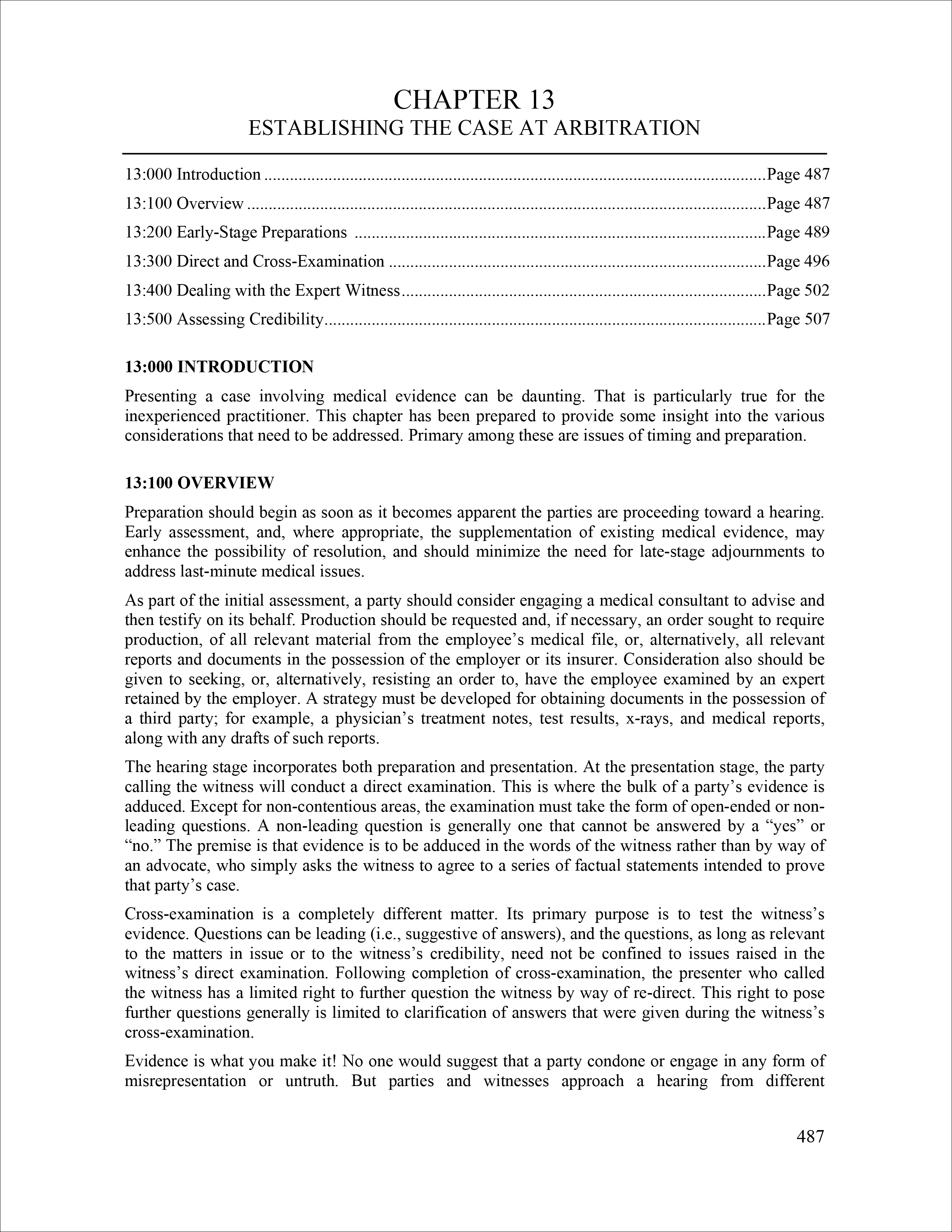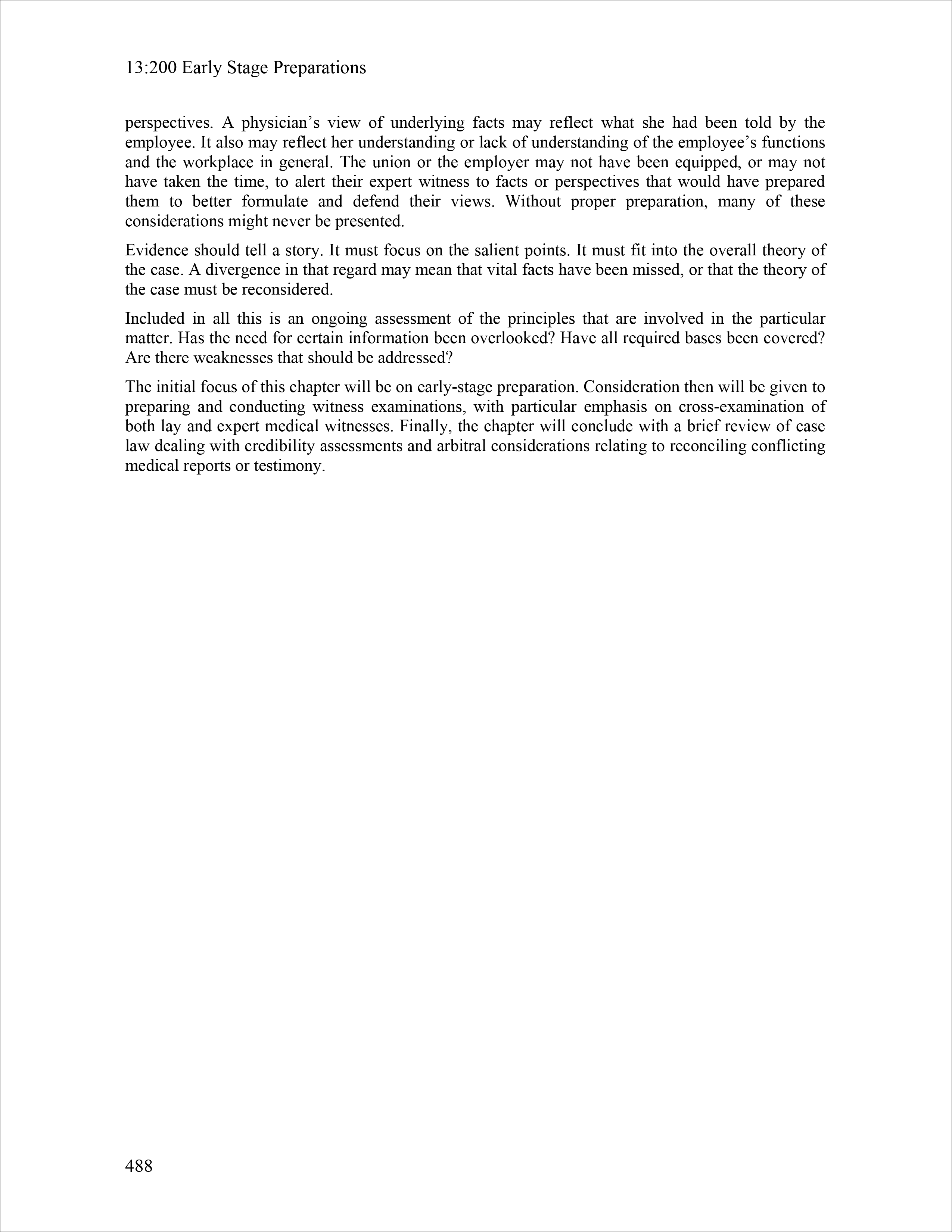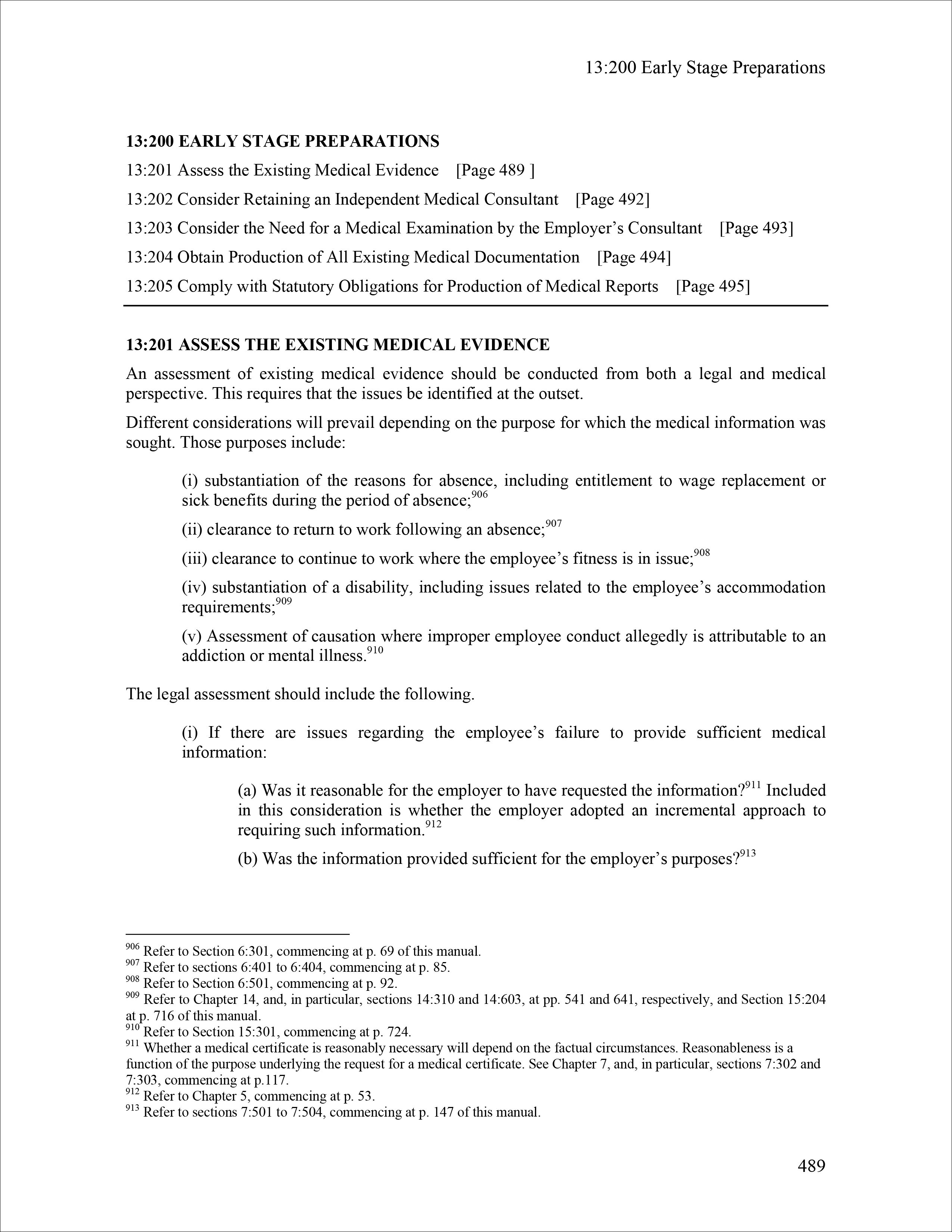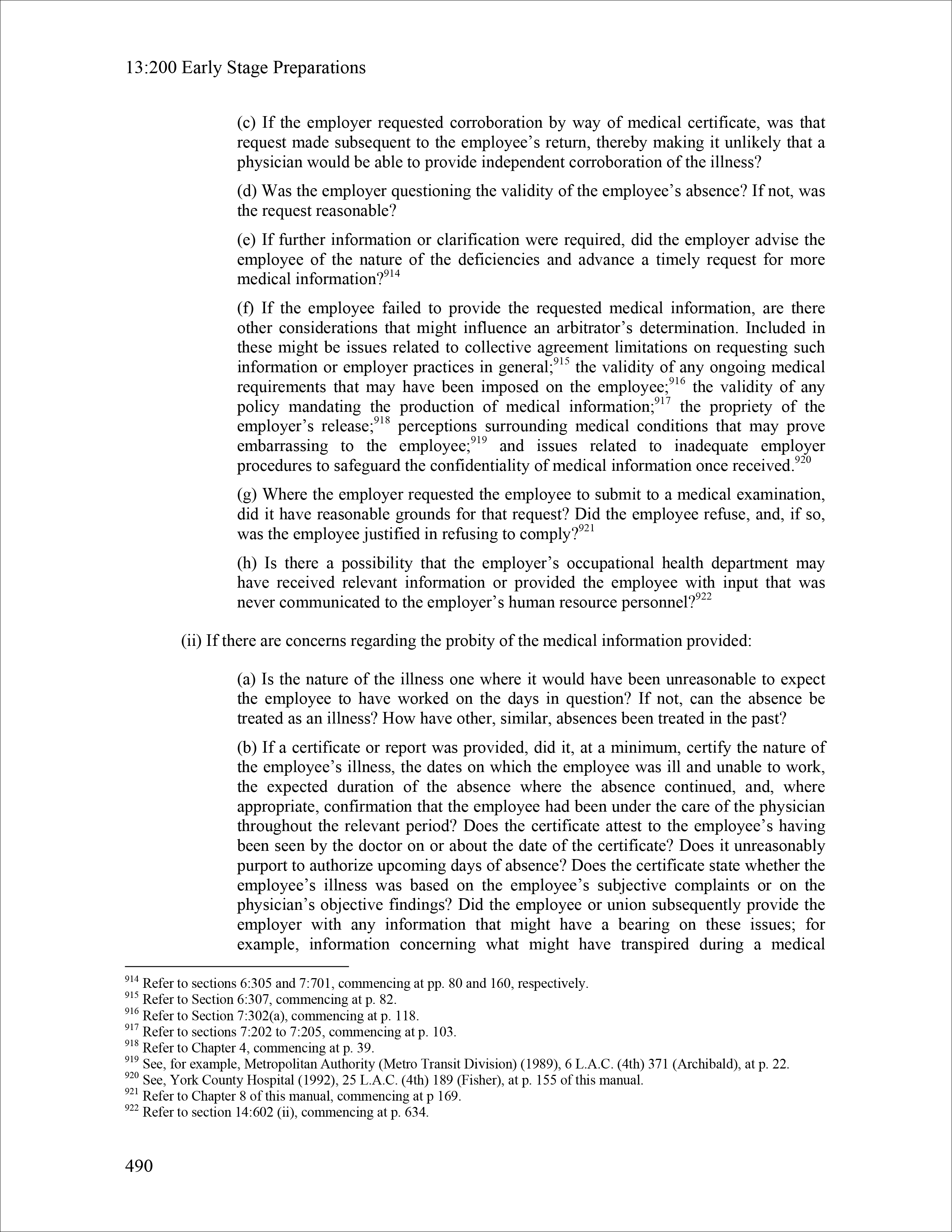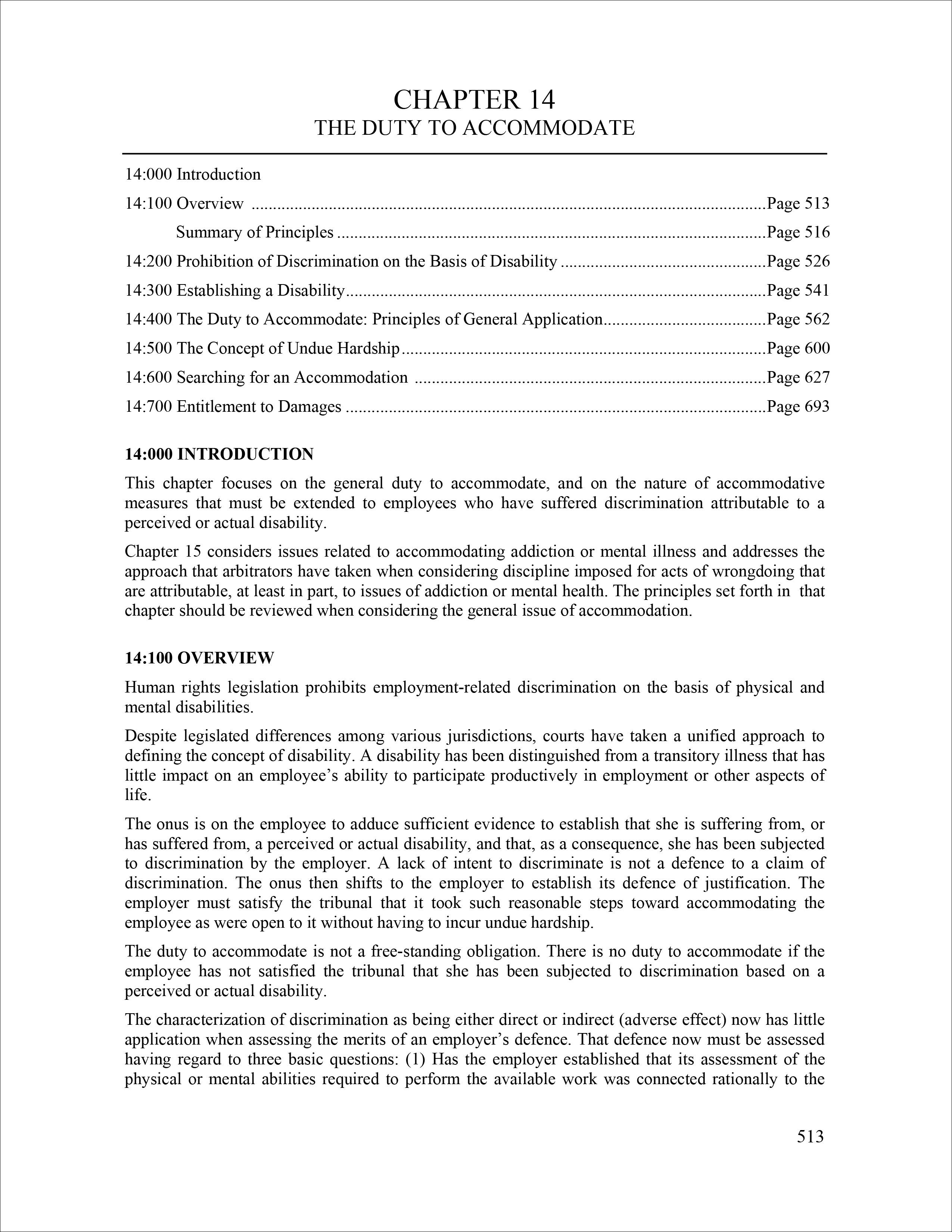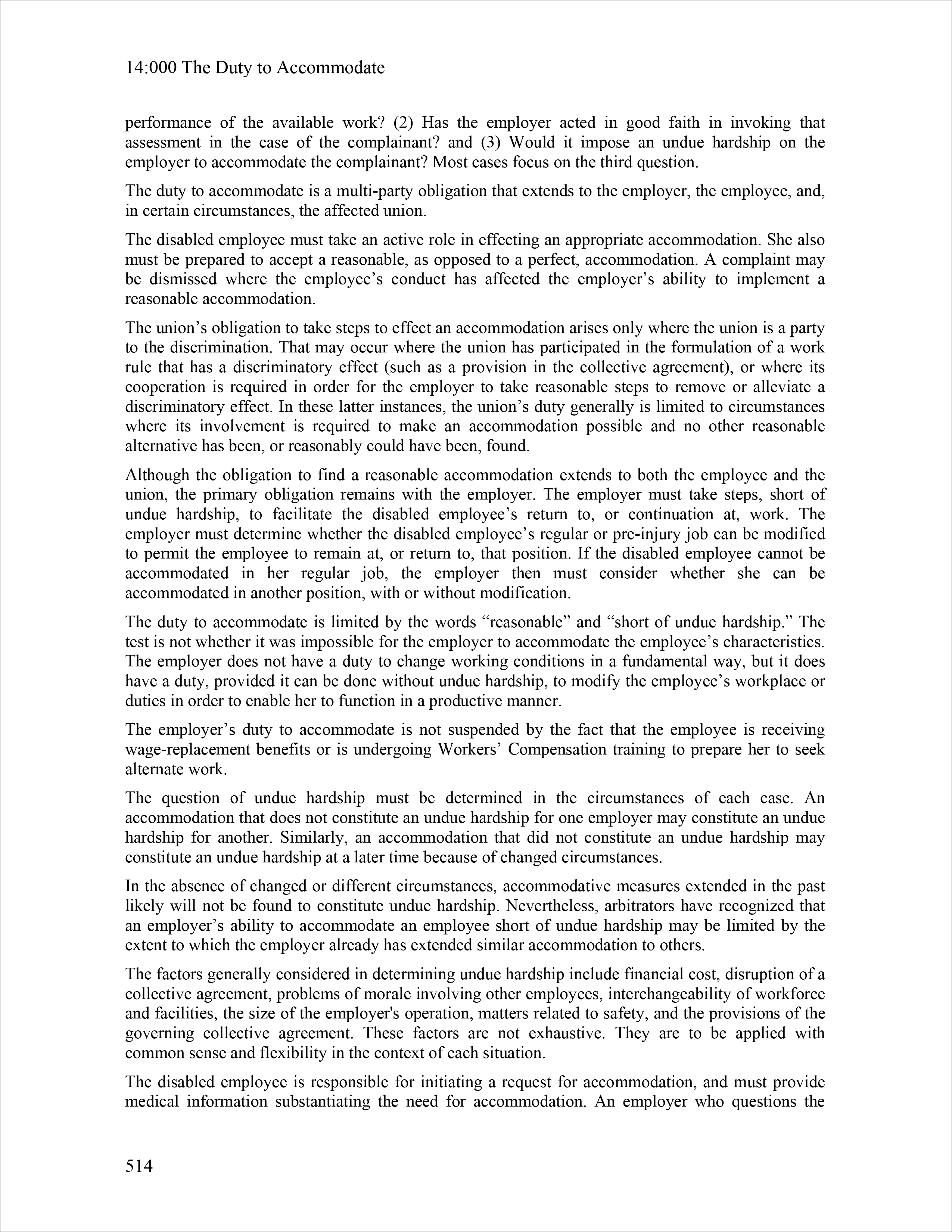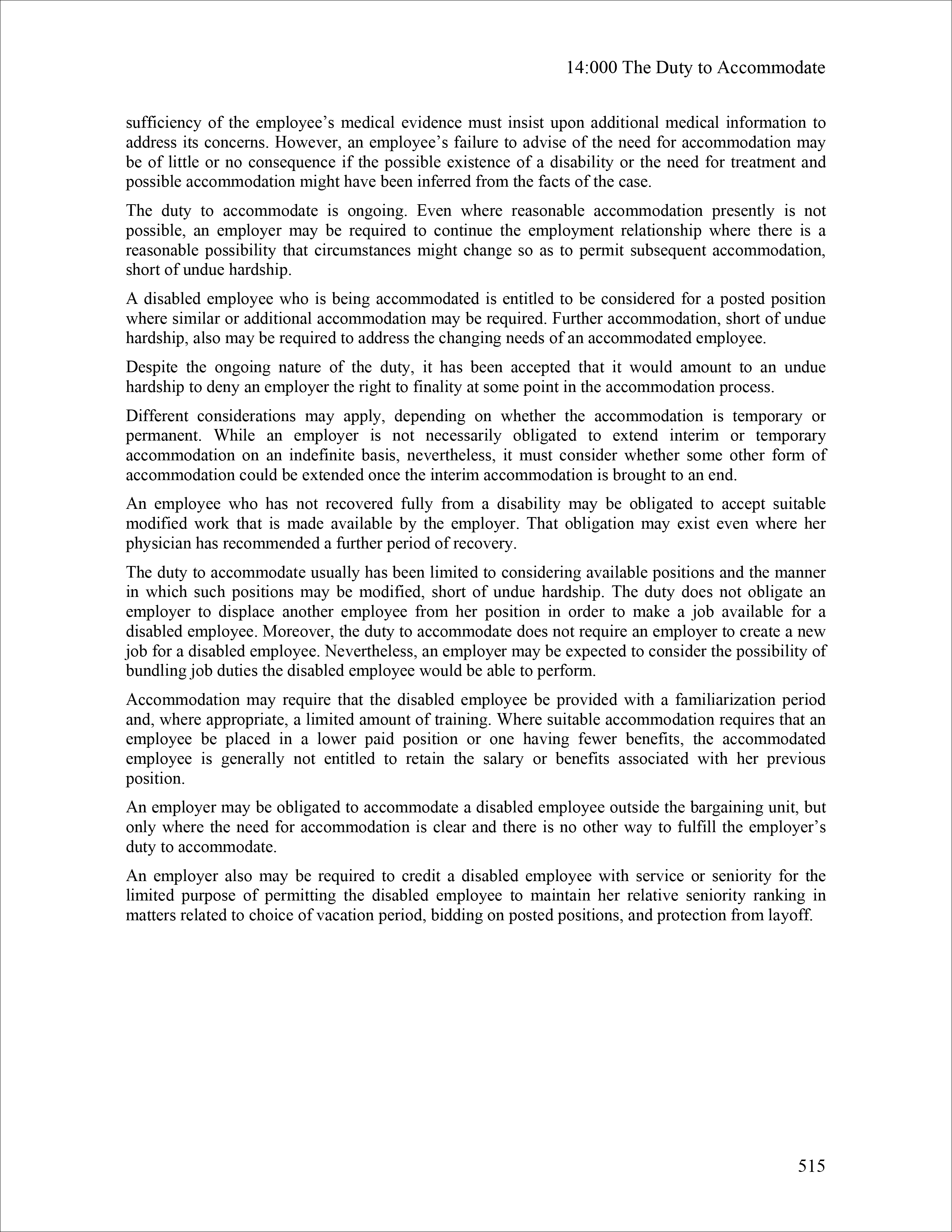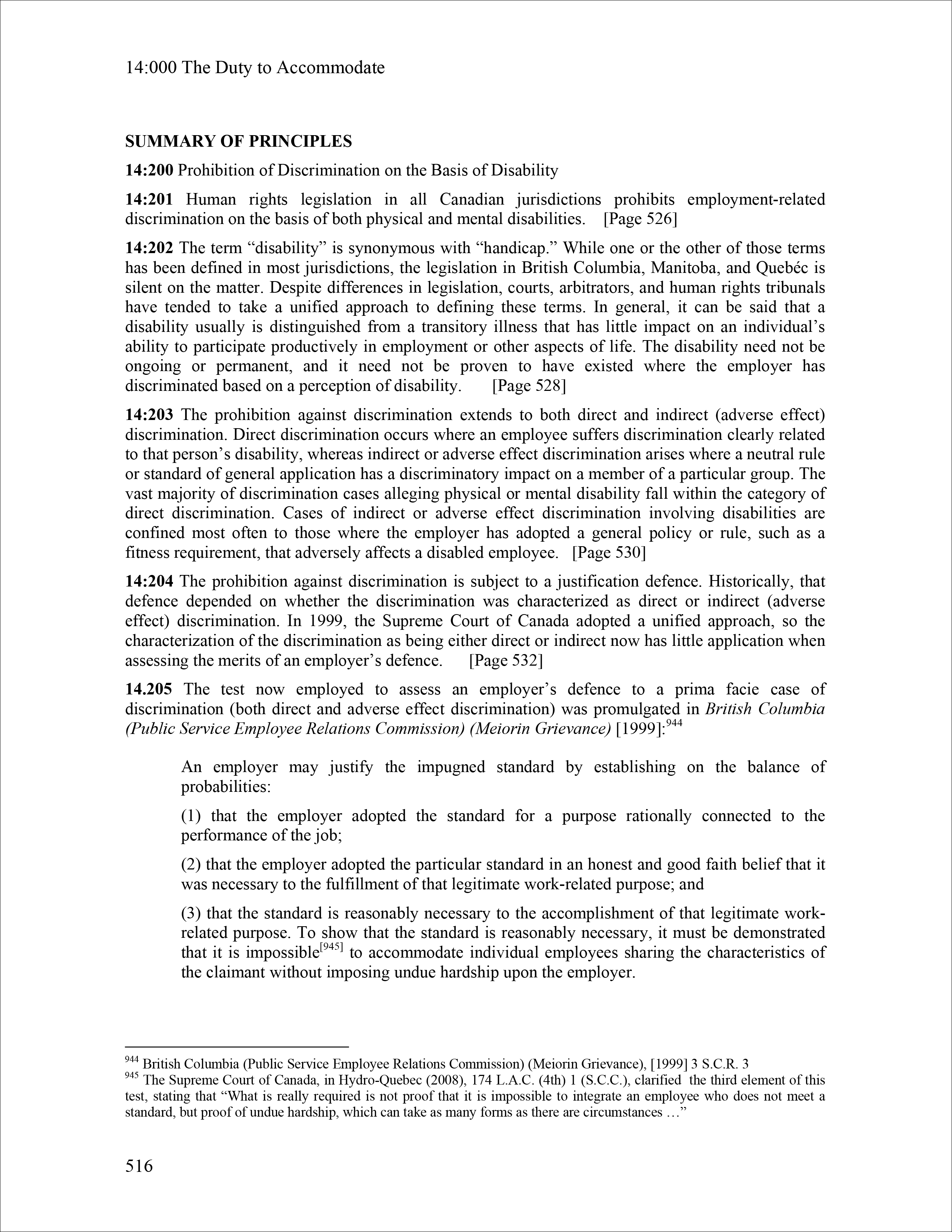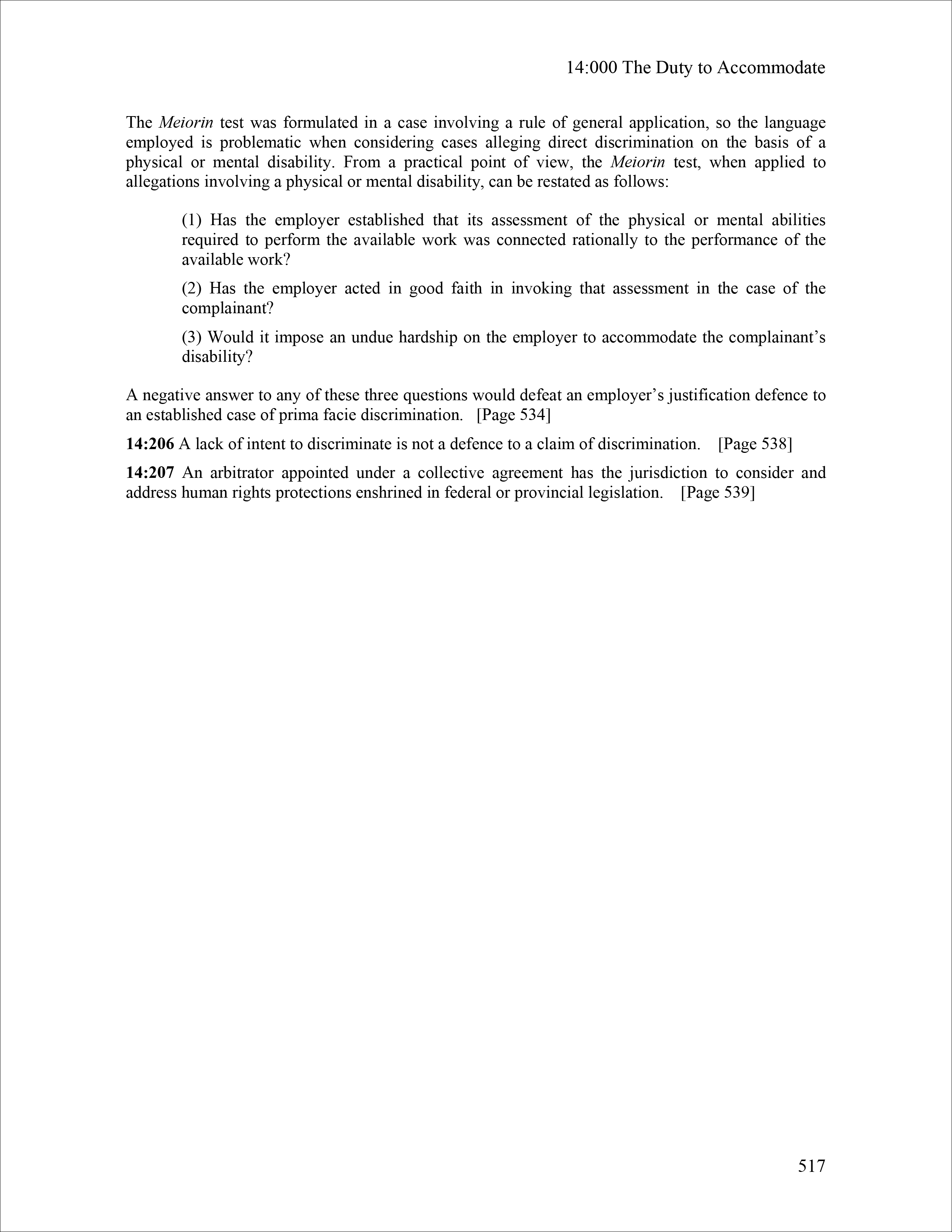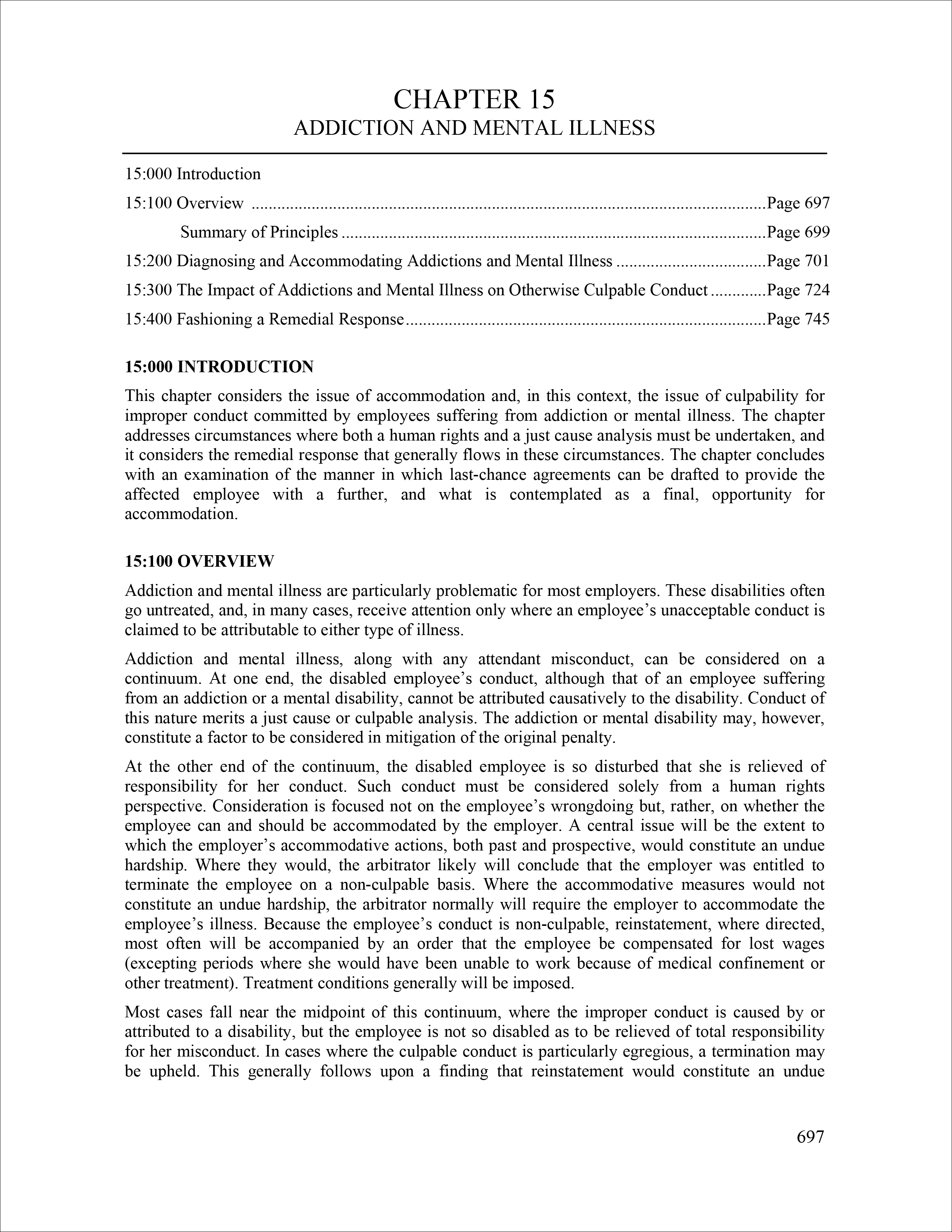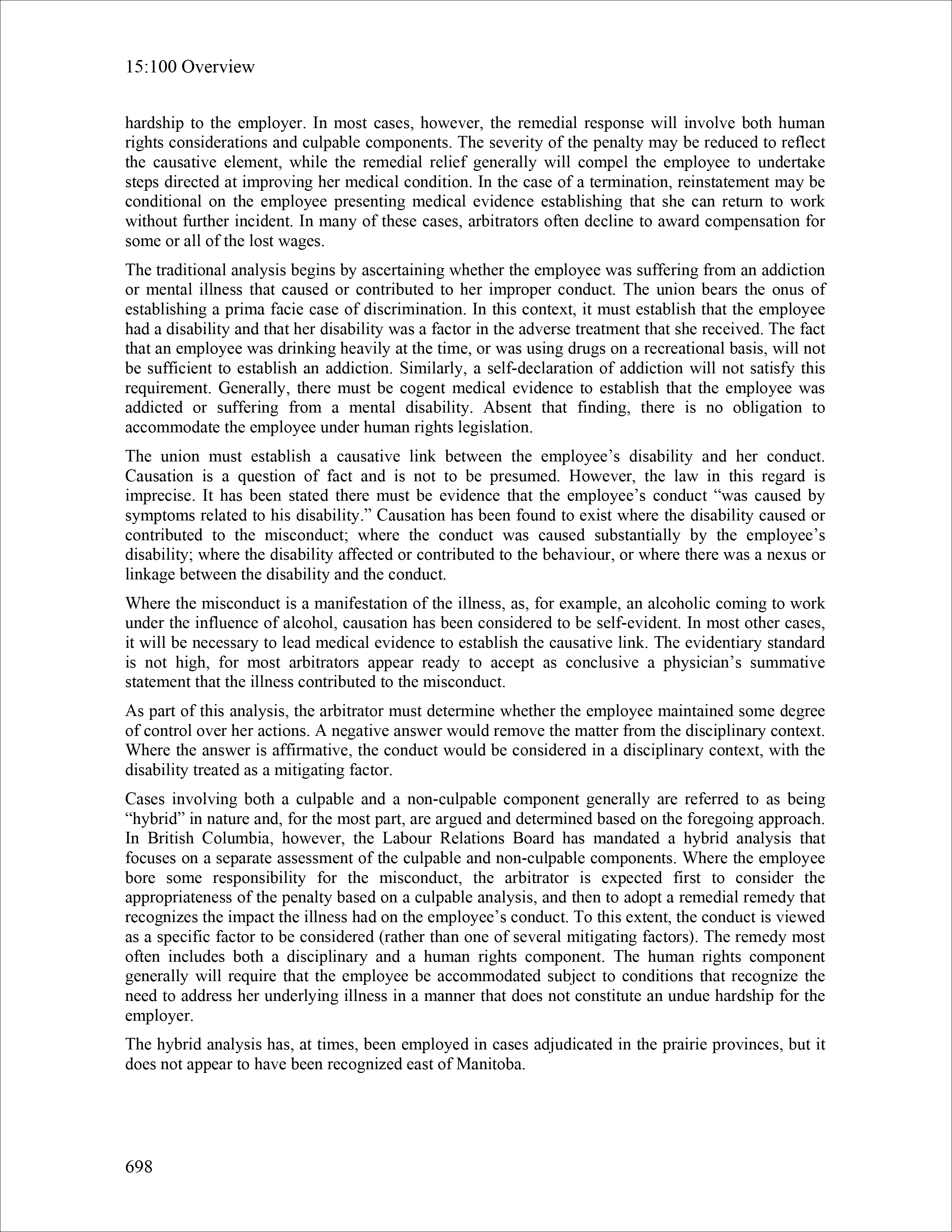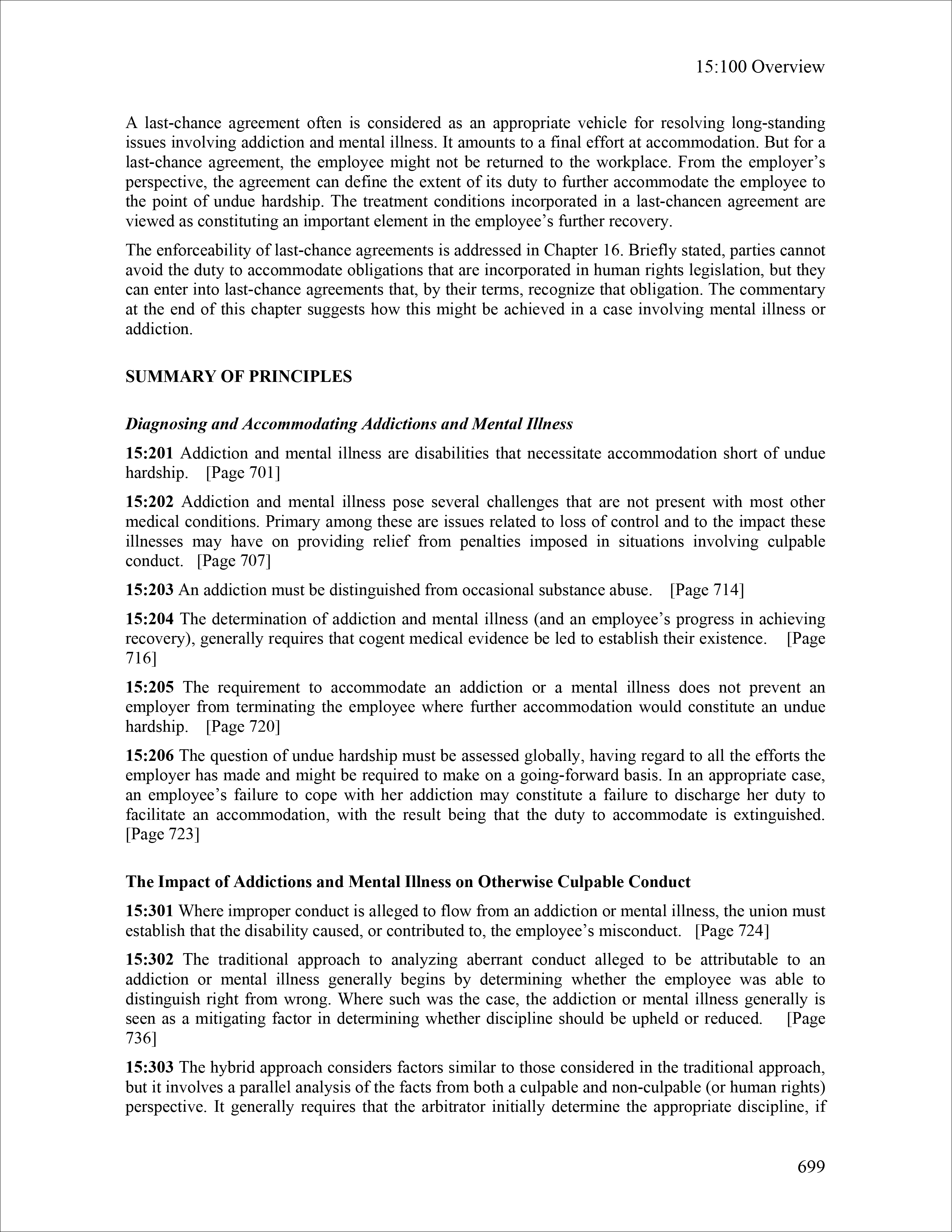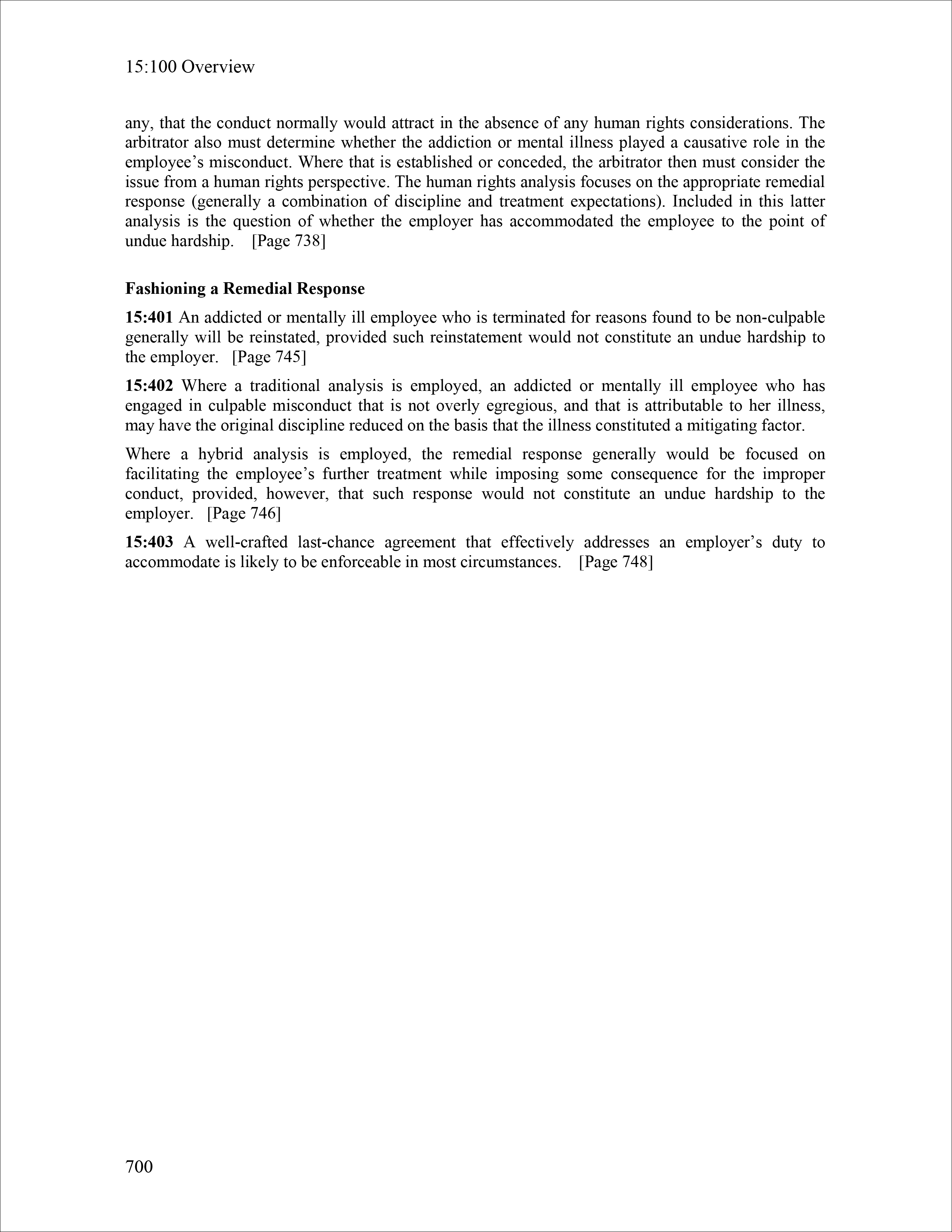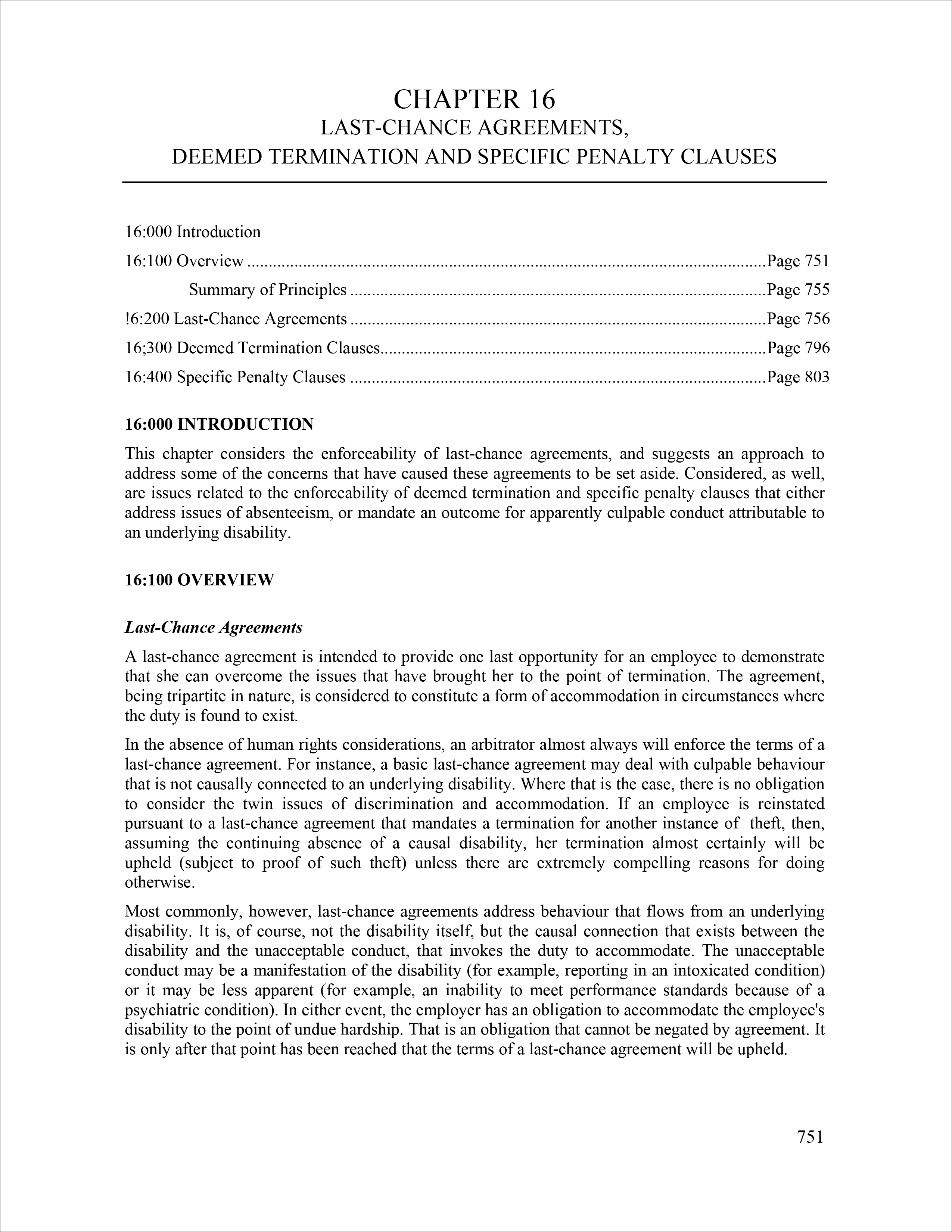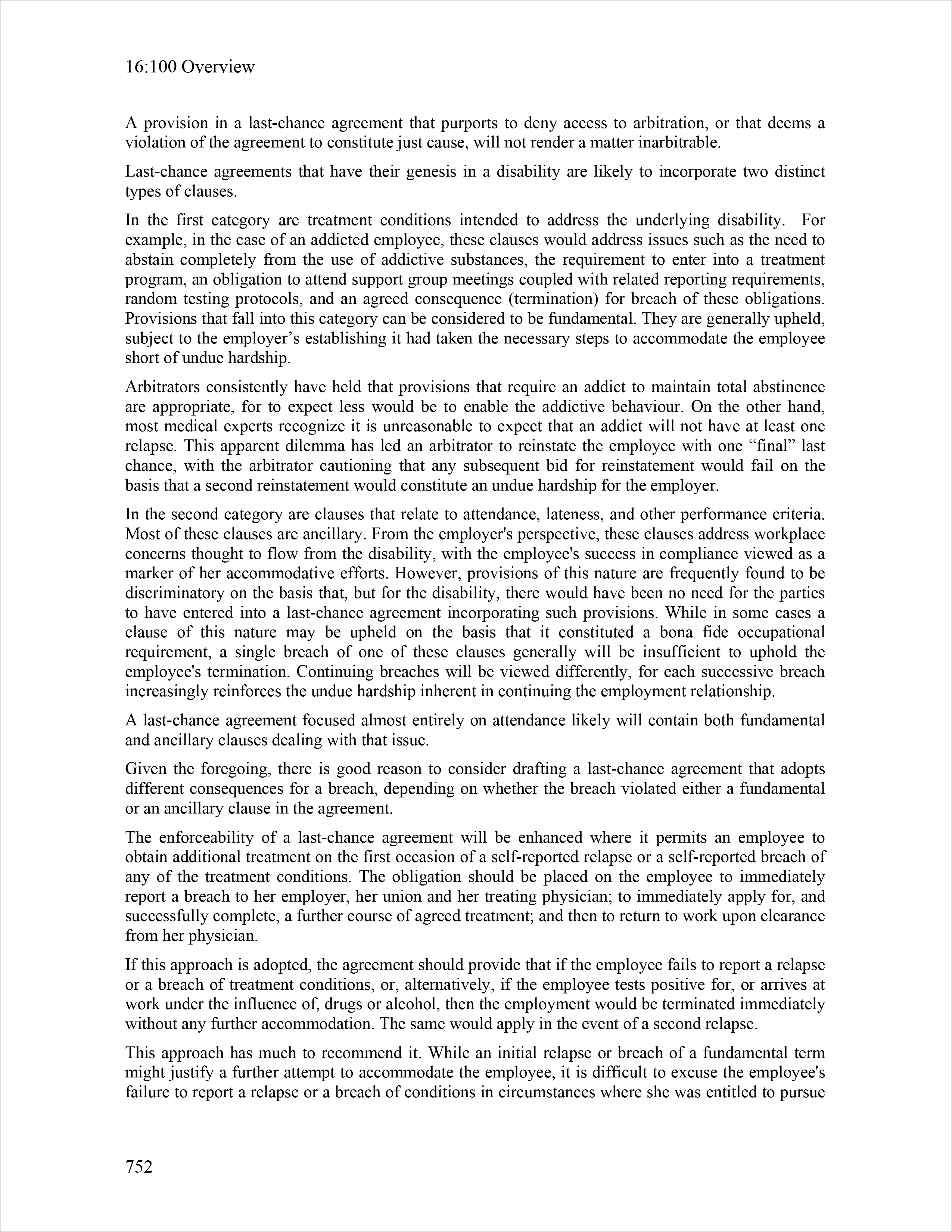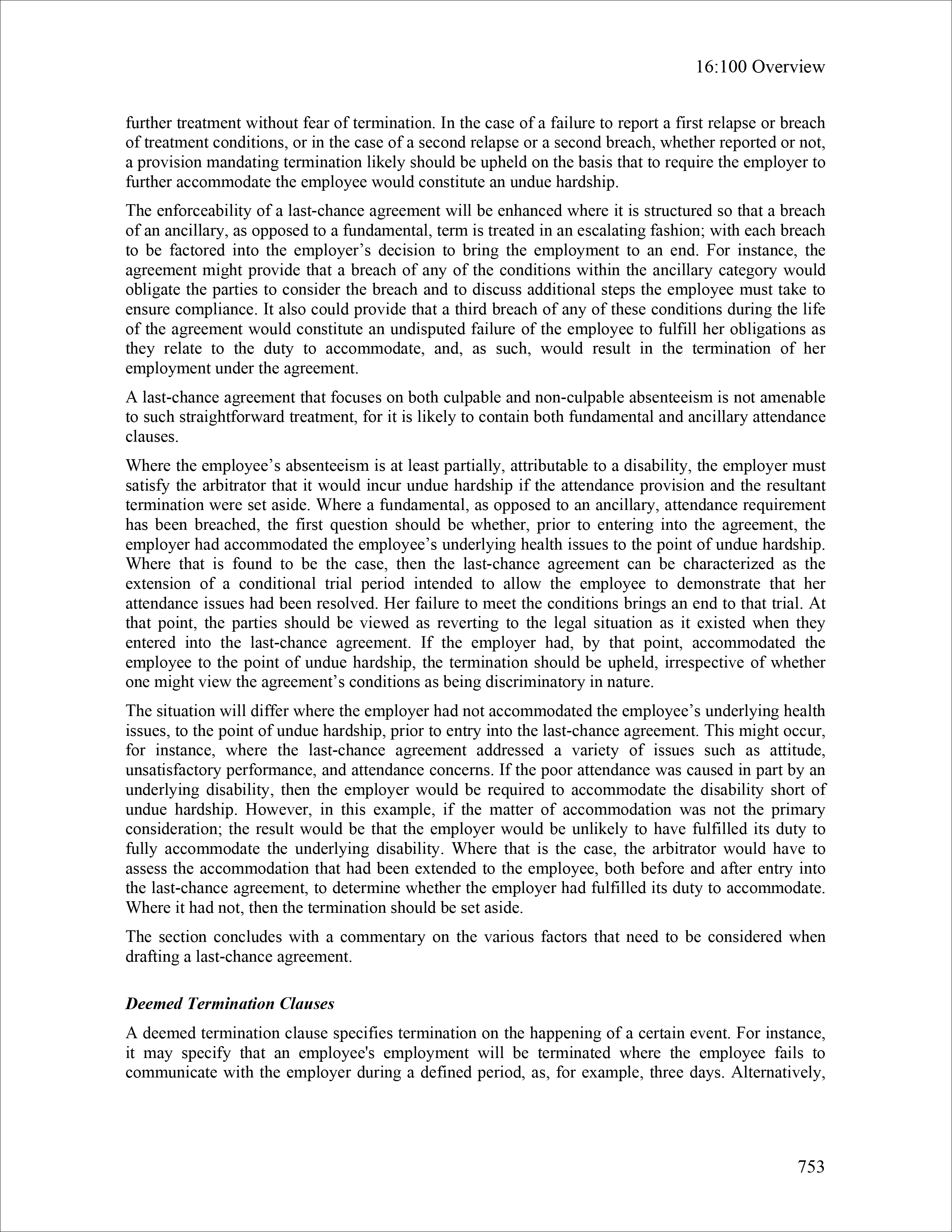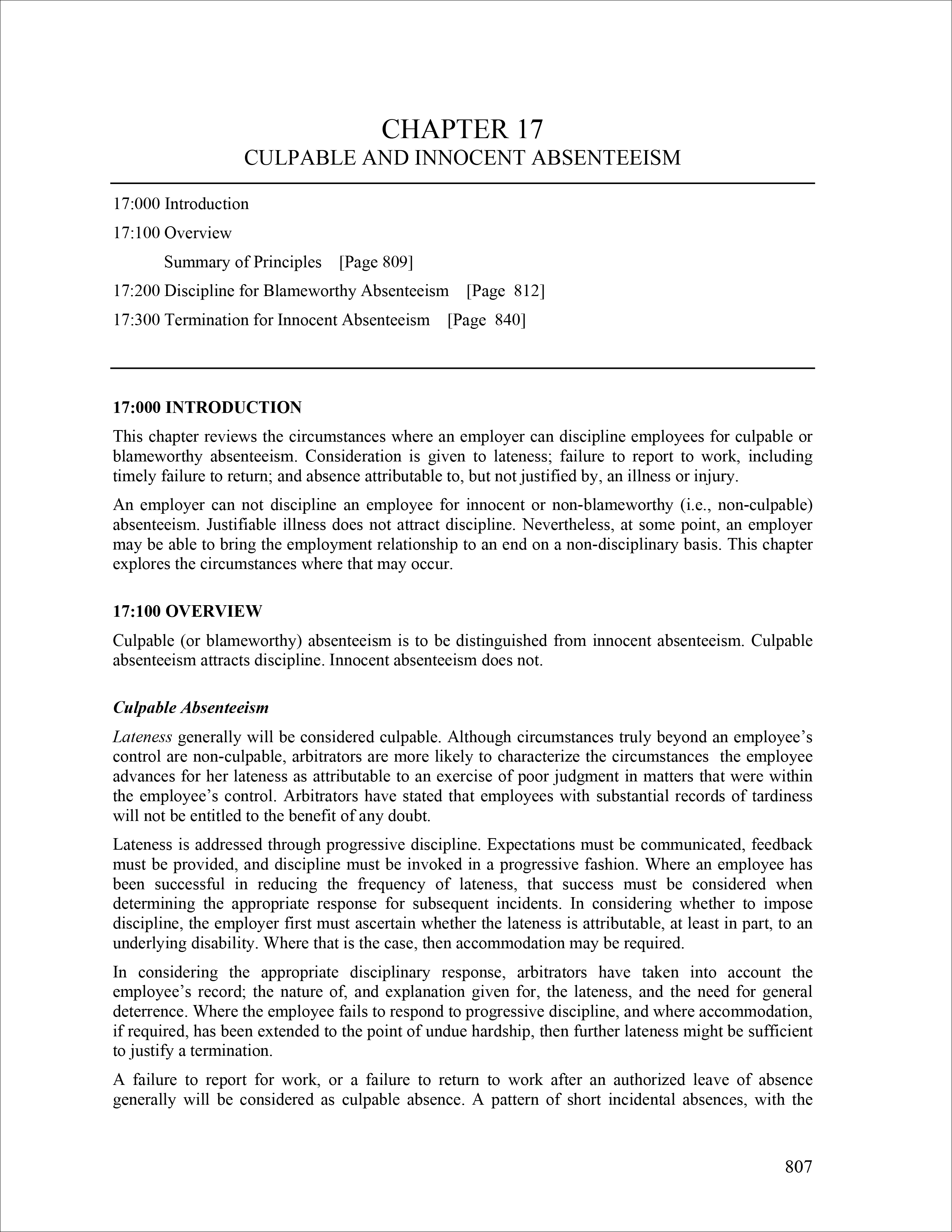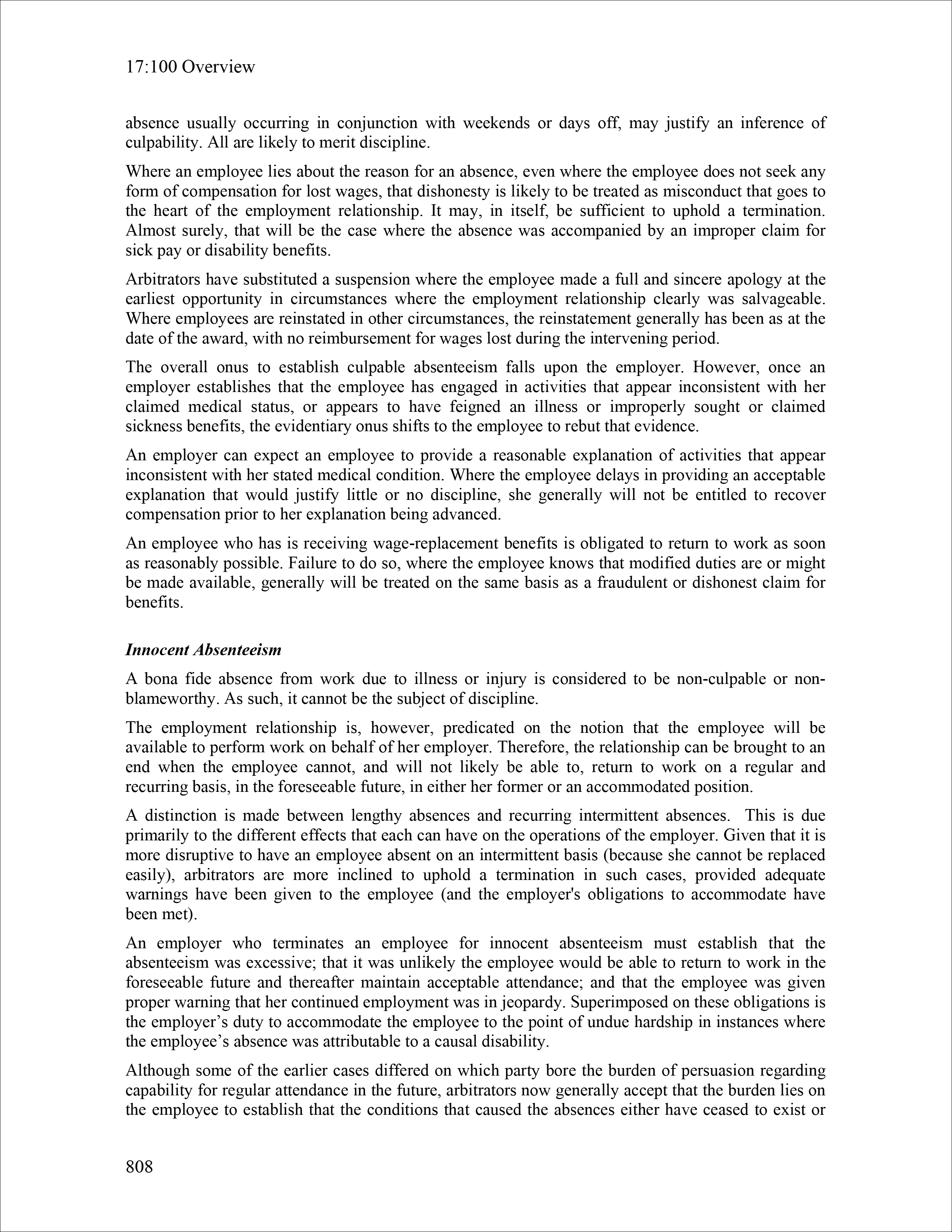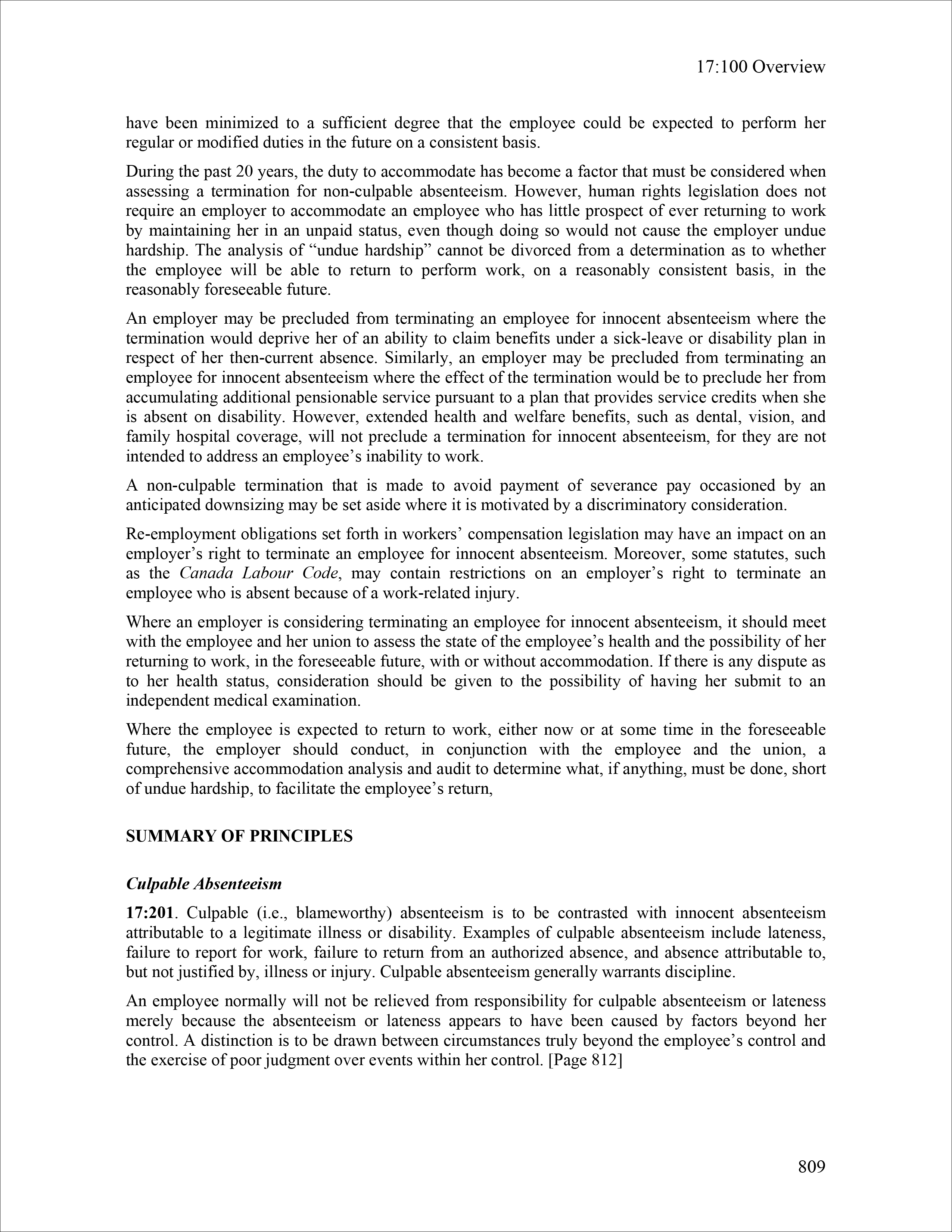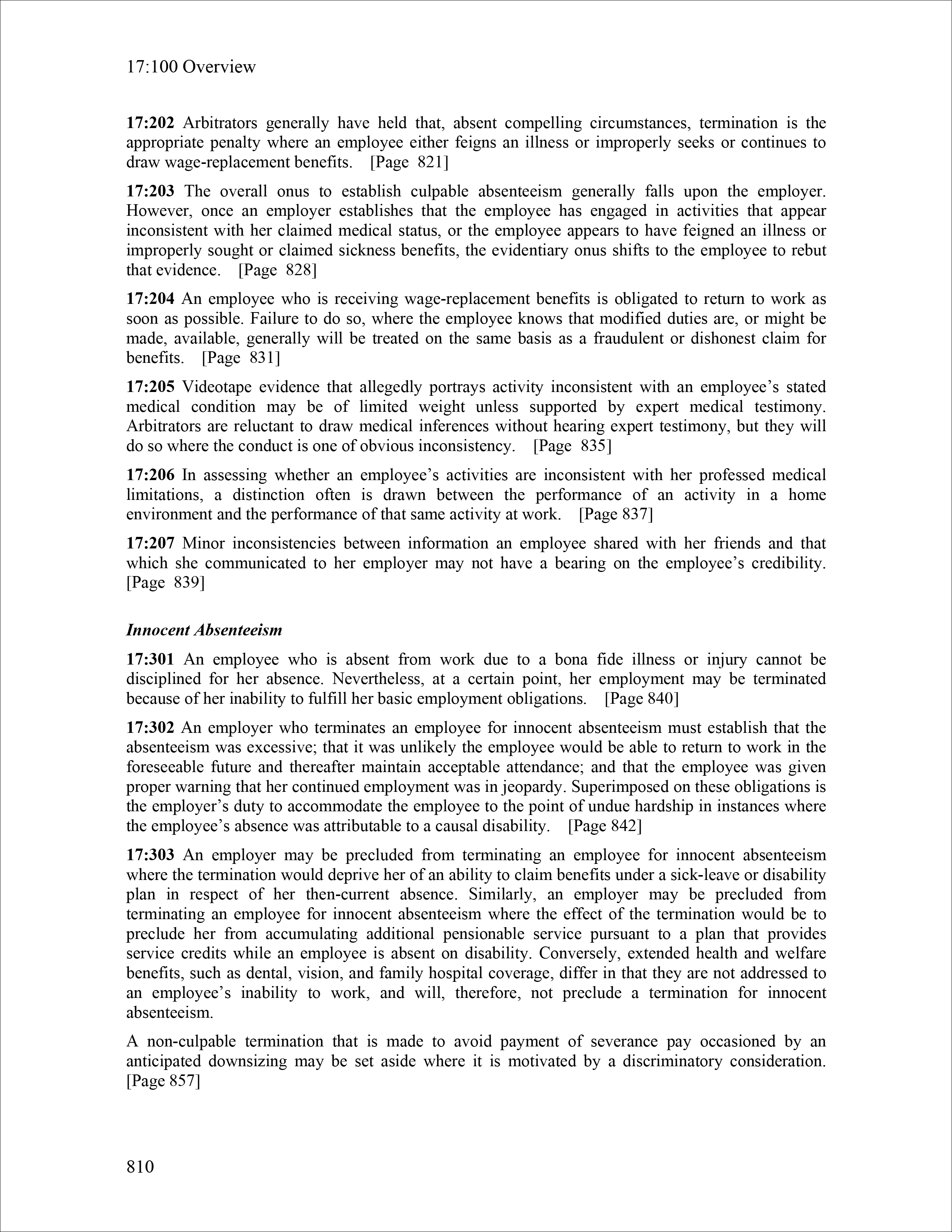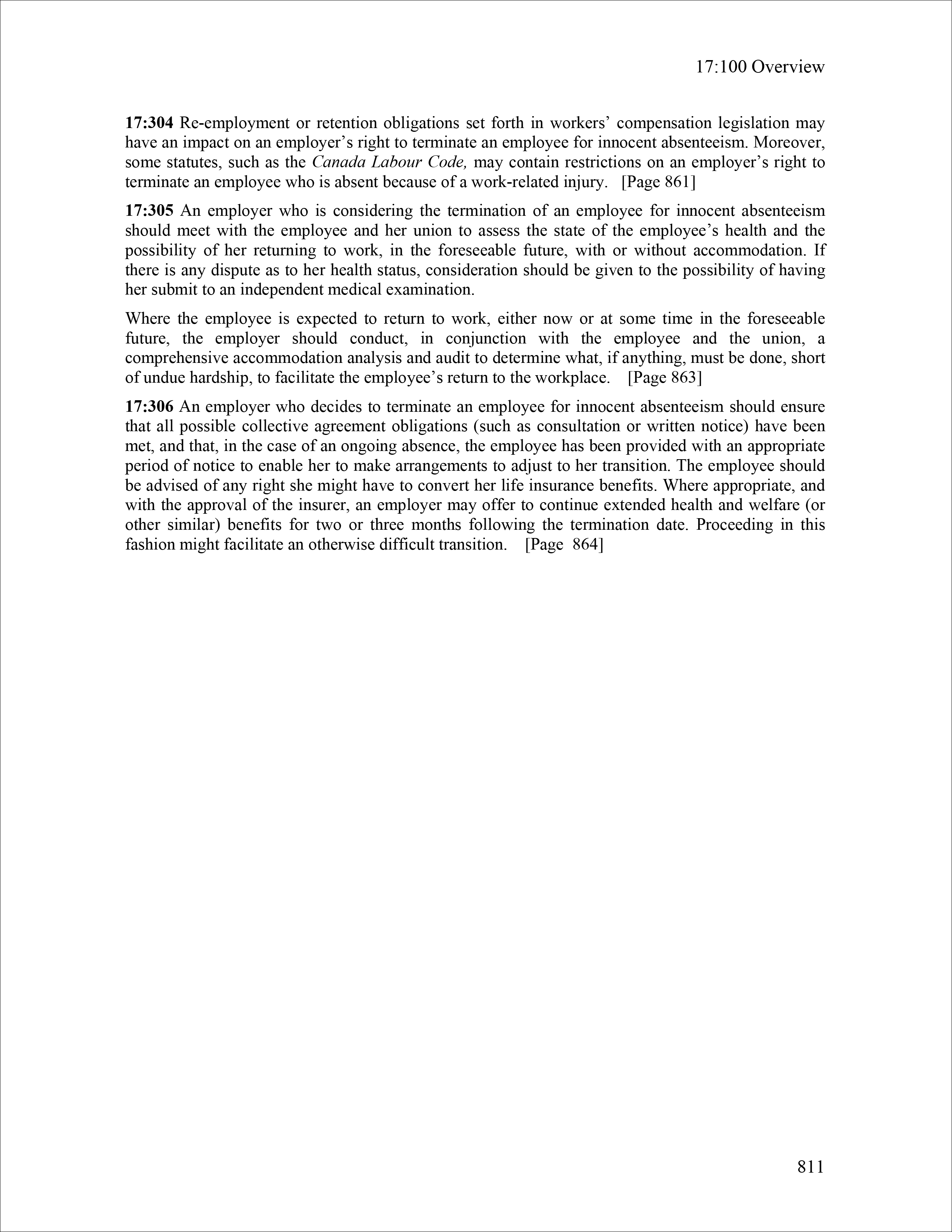 What Our Subscribers Have To Say
"Illness and Absenteeism provides a very user friendly resource to navigate through some of the toughest areas that labour and employment professionals must address on a regular basis. The format is clear and provides concise summaries of the principles before elaborating with more detailed content. The website allows the user to flip through the material with ease. An invaluable resource for anyone working through the complex issues related to employee illness and absenteeism in the workplace."

Adrian Frost Past President, Canadian Association of Counsel to Employers ("CACE")
"Illness and Absenteeism is an essential research tool for practitioners in this field. Dealing with illness and absenteeism has become the number one issue in the workplace. Illness and Absenteeism provides lawyers and H.R. practitioners with the information they need to make correct decisions in this very difficult area."

Peter A. Gall, Q.C, Founding partner of Gall Legge Grant Zwack LLP
Illness & Absenteeism is authored by Denny Kells, a partner emeritus with the Winnipeg
law firm of Thompson Dorfman Sweatman LLP. Denny has consistently been recognized
by Lexpert as a leading practitioner in the field of labour and employment law.
He has been named by that publication as one of the leading 500 lawyers in Canada.
Denny brings a unique perspective, having acted consistently for both management and
labour during his 29 year career. His writing reflects the fairness and integrity that he
brought to his practice.